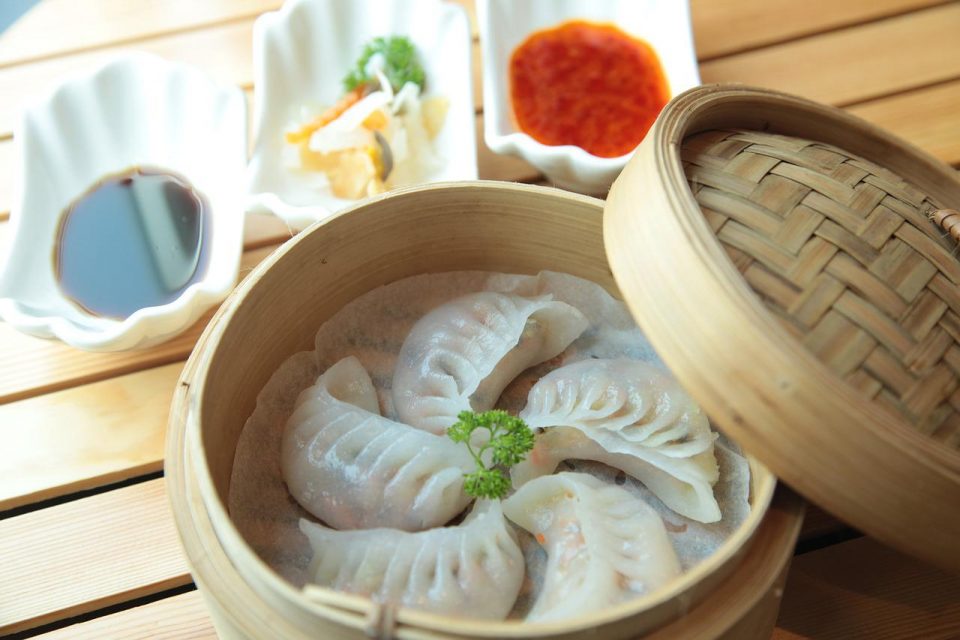 There are several places you might go to if you are from New York or get to visit New York and have a craving for dim sum. Because of dim sum, both New Yorkers and visitors frequently find themselves at one of NYC's several Chinatowns. So, where in New York can you find the best dim sum restaurant? Get to know the best Dim Sum Restaurants in New York.
If you are interested in searching for a delicious dim sum spots, scroll down and continue reading.
Best Dim Sum New York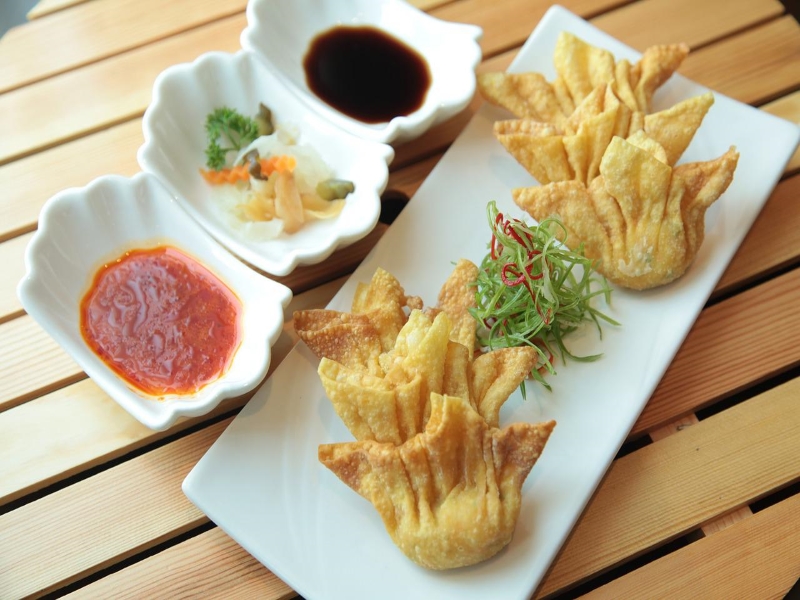 Dim Sum
A wide variety of Chinese small dishes known as "dim sum" are typically eaten in restaurants, specifically in Chinese restaurants. They are actually made in small plates of dumplings and other snack foods that are typical of Chinese cuisine. Typically, brunch hours, usually late morning through lunch are when dim sum is eaten.
Currently, there are more than a thousand different types of dim sum. There are at least two thousand different varieties of dim sum, according to some, yet only 40 to 50 of them are often offered outside of China.
A classic great dim sum brunch consists of a variety of steamed buns, including cha siu bao (which is a steamed bun stuffed with pork BBQ), rice or wheat dumplings, and rice noodle rolls that comprises a range of items, including beef, pork, chicken, prawns, and vegetarian options. Countless dim sum dishes are prepared with chopped meats, seafood, or vegetables encased in dough or thin wrappings and steamed, deep-fried, or pan-fried. Many dim sum restaurants also serve platters of roasted meats, congee, various soups, stuffed eggplant, stuffed green peppers, and steaming green vegetables.
Various seafood, meat, and vegetable dishes are served as part of dim sum, and they can be steamed, fried, or baked. The top dim sum restaurants in New York are listed below.
1. Bamboo Garden Restaurant
Bamboo Garden is located in 6409 8th Ave, Brooklyn, NY 11220.
After closing and reopening in 2017, Bamboo Garden reconstructed two magnificent dining rooms in powder blue and gold, as well as the entrance vestibule's carryout for charcuterie. Here, several now-familiar varieties of dim sum made their debut, including pig custard buns (marketed toward children), gigantic soup dumplings in bowls of broth, and a chicken-and-mushroom hot dish on tiny saucers.
---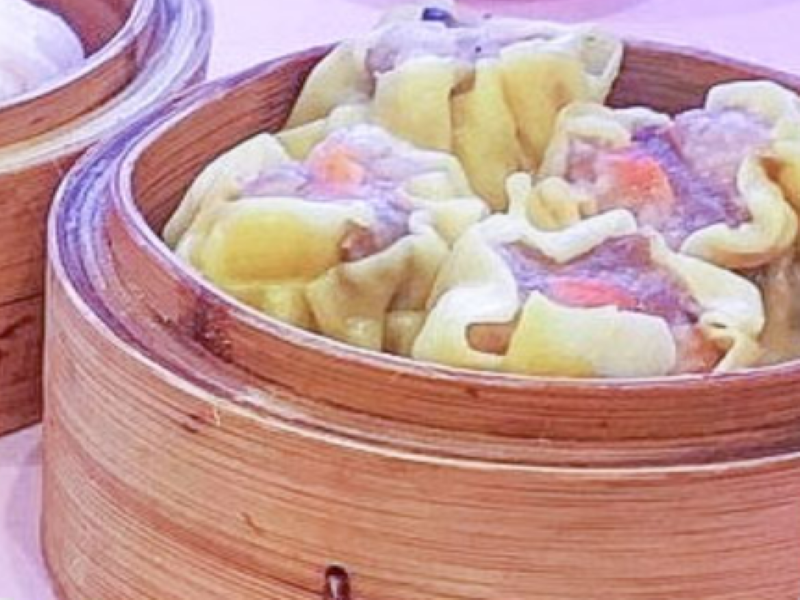 2. Royal Seafood
Royal Seafood is located in 103 Mott St, New York, NY 10013.
With its traditional style, this dim sum restaurant has expertly blended the traditional with the modern for years, making it stand out as some of the finest dim sum in Chinatown, New York City. Some of the best braised tripe in town is served from carts that rush back and forth, and the small custard pies, shrimp rice noodle rolls, fresh tofu, short ribs, and pea shoot dumplings are also wonderful.
Their menu includes appetizers, such as shrimp dumplings, shui mai, egg rolls, wonton soup, egg drop soup, hot and sour soup, roast duck(half), cold jelly fish, jelly fish or beef shin with bacon, house special boiled snail, salt and pepper baby silver fish, crispy fried pig intestine, duck tongue with soy sauce, crispy fried diced pork ribs, whole abalone with oyster sauce, and house special platter.
They also have soups such as clam and squash in soup, assorted seafood soup, assorted seafood with bean curd soup, West lake beef soup, sliced fish with preserved egg and parsley soup, fish head with bean curd soup, clam with squash soup, chicken corn soup, braised seafood and bird's nest soup, and many more.
Generally speaking, they feature a broad range of options on their menu.
---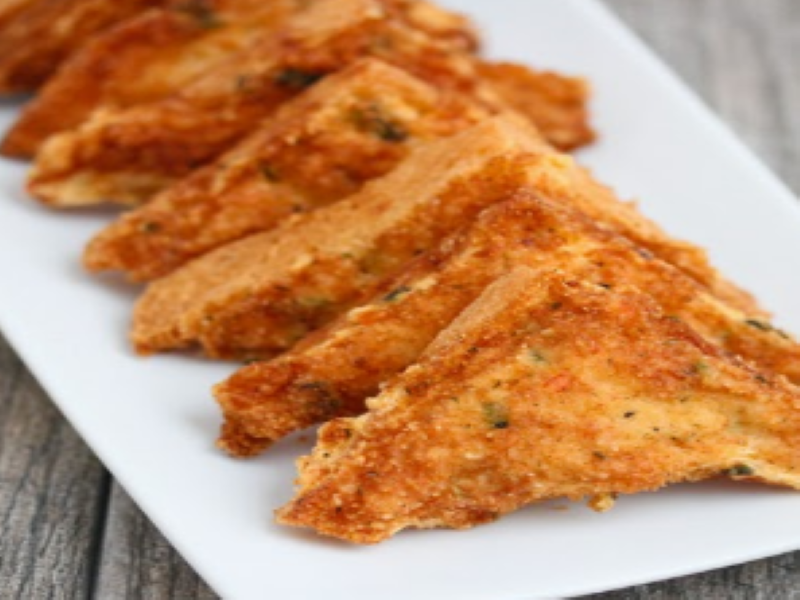 3. Vegetarian Dim Sum House
Vegetarian Dim Sum House is situated at 24 Pell St., New York, NY 10013.
The Vegetarian Dim Sum House in Chinatown, New York City, is one of the best places to get dim sum if you're a vegetarian. On the menu, you'll also find all sorts of flavorful mock-meat dishes like Peking "spare ribs" created with yams drenched in peppery sauce and crispy sesame "chicken" created with fried bean curd skin.
This Chinese restaurant has appetizers like sesame cold noodles, mock abalone pan (Wheat gluten), Vegetarians duck, vegetarian spring rolls, mini vegetarian chicken nuggets, mock chicken with brown sauce, emerald sprout, and many more.
They also have soups such as Buddhist delight pan soup, bean curd with sweet corn soup, bean curd with sweet corn soup, snow cabbage and bean curd soup, mixed vegetables soup with bean curd, white fungus bean curd soup, mixed vegetable soup, seaweed bean cur sop, shark's with vegetables, and hot and sour soup.
Under their dim dum menu, they have preserved Cantonese cabbage buns, sesame paste buns(can be steamed or fried), sweet yam soup with ginger juice, sweet mung bean soup, mango pudding, yellow split pea sweet cakes, red bean cake, steamed glutinous rice wrapped in lotus leaves, fried wonton, house special corn congee, mini vegetarian spring rolls, sweet and salty dumpling, treasure balls with assorted flavor, lotus root cakes, napa rolls with golden mushroom, mashed taro treasure boxes, deep fried vegetarian crescents, turnip cakes (steamed or fried), rice flour rolls with vegetarian mock ham and coriander, Buddha's rice flour rolls, pan-fried dumpling, snow peas leaves dumplings, and many more.
---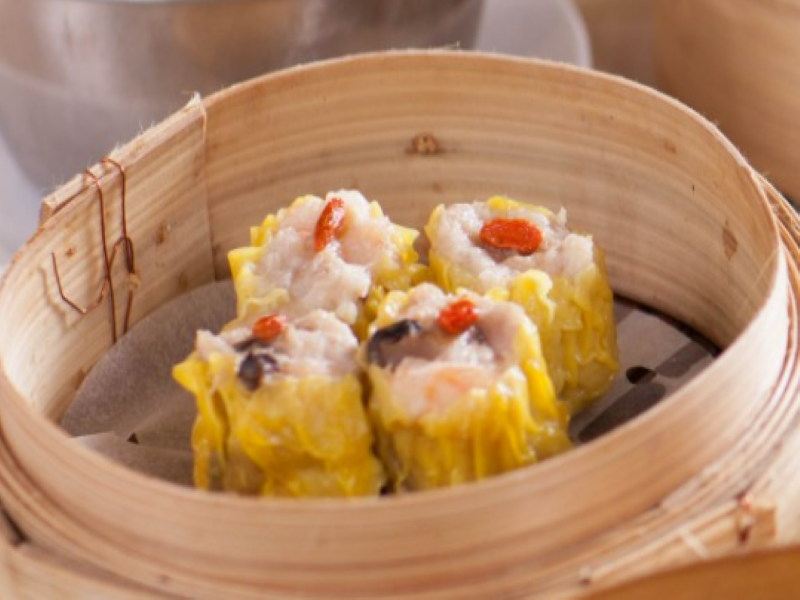 4. Tim Ho Wan
The freshest ingredients are used to prepare each dish on the menu.
The chefs of Tim Ho Wan, who are known as the "Dim Sum Specialists," make sure the cuisine is of the highest quality by hand-making each dish to order using only fresh ingredients supplied every day. Along with other Tim Ho Wan classics like the Steamed Rice Roll packed with BBQ Pork, Pan Fried Turnip Cake, and Steamed Egg Cake, the dim sum menu offers the renowned BBQ Pork Buns.
This is the least expensive Michelin-starred restaurant on the world. Although there are many different dim sum plates to choose from, the delicate and flawlessly made har gow as well as the steamed dumplings with shrimp and chives are highly recommended.
They are one of the restaurants to offer the best dumplings. Some of their dishes under their "Steamed" menu are steamed shrimp dumplings, sticky rice in lotus leaf, braised chicken feet with abalone sauce and peanut, steamed egg cake, steamed pork spare rib with black bean sauce, steamed fish bundle with pineapple, steamed pork dumplings with shrimp (siu mai), steamed beef ball with bean curd skin, steamed dumplings with shrimp and chives, steamed vegetable dumplings, and steamed bean curd with meat and vegetable.
They also have pan fried dishes like, pan fried turnip cake, pan fried chicken dumplings with ginger essence, and pan fried noodles.
Their deep fried menu includes deep fried dumplings with pork and dried shrimp, deep fried spring roll with egg white and shrimp, deep fried eggplant with shrimp, and deep fried vegetable spring roll.
They offer a broad range of dishes, you should try going to their restaurant to check for more.
---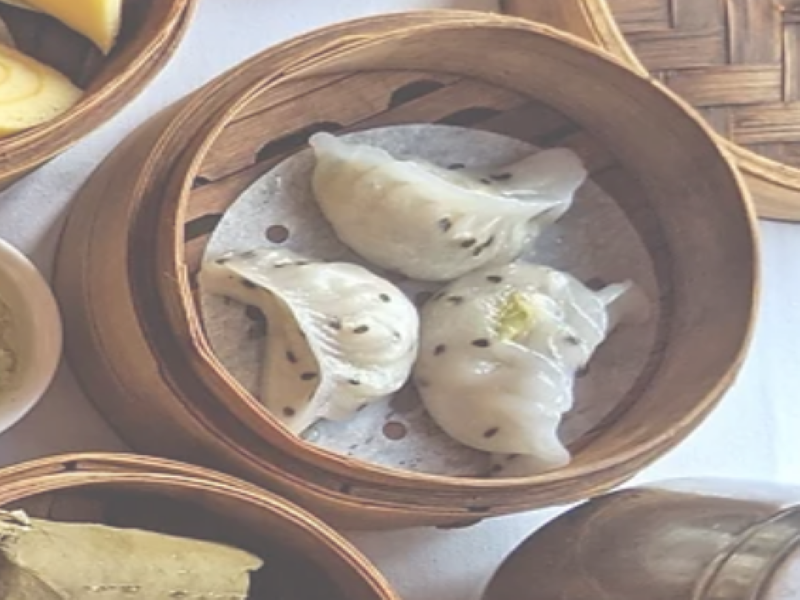 5. Dim Sum Go Go
Dim Sum Go Go is located in 5 E Broadway, New York, NY 10038. It was established in 2000.
Both Zagat and Michelin have rated the restaurant. As guests place their orders, they serve freshly cooked dim sum. They do not experience the commotion of the carts, but they do prioritize the greatest standard of excellence. To provide their guests authentic Chinese food, such as the best dim sum experience, their chefs choose fresh ingredients every day.
Authentic Cantonese cuisine and some of the best dim sum in Chinatown, New York City, are served at this well known, dim sum joint.
Included in their menu are steamed rice rolls, such as shrimp rice rolls, beef rice rolls, rice rolls with roast duck and scallion, and rice rolls with vegetables.
They also have 2 varieties of Dim sum platters, such as Seafood/Meat Dim Sum Platter (Includes 1 piece of each: Shrimp Dumpling, Shrimp & Pork Shui Mai, Chicken & Mushroom Shui Mai, Crab Meat Dumpling, Pork & Vegetable Dumpling, Duck Dumpling, Chicken Dumpling, Seafood (shrimp and scallop) Dumpling, Curry Beef Dumpling, Chive & Shrimp Dumpling), and Vegetarian Dim Sum Platter (Includes 1 piece of each: Bamboo Heart Dumpling, Three Star Dumpling, Jade Dumpling, Snow Pea Leaf Dumpling, Edamame Dumpling, Mustard Greens Dumpling, Spinach Dumpling, Mushroom Dumpling, Chinese Parsley Dumpling, and Abbot's Dumpling).
Pork spring rolls, vegetarian spring rolls (crispy vegetarian spring rolls with carrots, celery, wood ear mushrooms and bamboo shoots), roast duck spring rolls (crispy spring rolls with wood ear mushrooms, carrots and mustard greens), shrimp and mango rolls (mango wrapped with shrimp paste in a rice paper, breaded and deep-fried), shrimp balls (deep-fried minced shrimp balls). turnip cake (pan-fried turnip cake with ham and Chinese mushrooms), pumpkin cake, pan-fried pork dumplings (with cabbage and Chinese chives), northern pan-fried pork dumplings (pan-fried minced pork and Chinese chive dumplings) are among the fried dim sum they provide.
Their steamed dim sum menu include pork soup dumplings (handmade dumplings filled with minced pork and porkbelly broth, wrapped in a wheat flour wrapper), spare ribs with black bean sauce(steamed spare ribs marinated in a garlic and black bean sauce), stuffed mushrooms with shrimp (steamed Chinese mushrooms filled with minced shrimp paste), beef tripe with black pepper (honeycomb tripe, black pepper, BBQ seasoning, soy sauce, and sesame oil), chicken feet with black bean sauce (steamed chicken feet marinated with garlic, fermented bean curd, black bean sauce), veal chop with black pepper sauce (veal, black pepper, soy sauce, and sesame oil), bean curs skin with pork, chicken and pork sticky rice, and steamed pork buns (made with steamed Chinese roast pork or char siu wheat flour buns).
---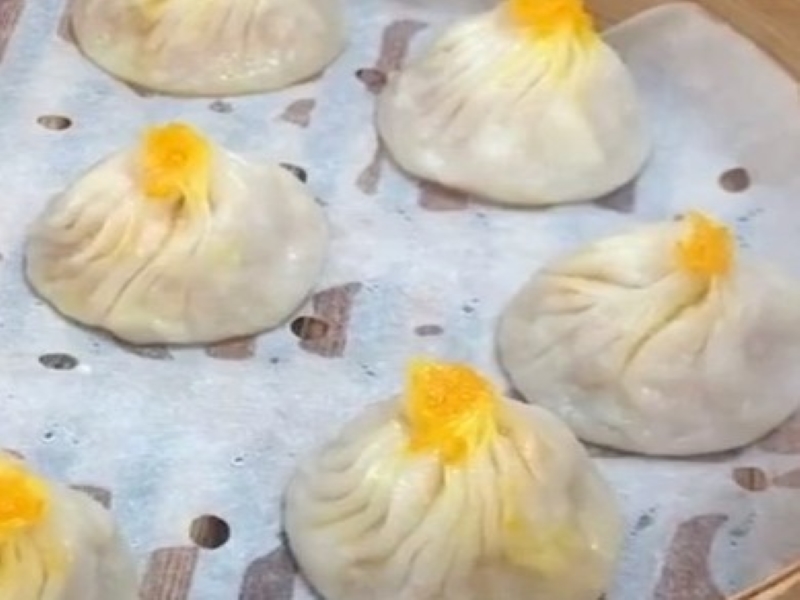 6. Deluxe Green Bo
Another excellent dim sum restaurant is Deluxe Green Bo, which is located in 66 Bayard St., New York, NY 10013.
Despite being more than simply a dim sum restaurant, Deluxe Green Bo has devoted a segment of its menu to the finer points of Shanghai dim sum, making it a must-go dim sum restaurant in Chinatown, New York City. A few options include crisp scallion pancakes, hot and spicy wontons with rich peanut sauce and scorching chile oil, pork and crab soup dumplings, and many more.
They provide dishes like steamed pork and crab meat and pork tiny buns, steamed tiny buns with pork, fried tiny buns with pork, fried pork dumplings, boiled pork and leek dumplings, steamed vegetable dumplings, fried vegetable dumplings, steamed pork dumplings, shanghai spring roll, sesame rice ball in soup, rice ball in soup(wine flavor), eight jewel sticky rice, cold noodles in sesame sauce, rice, and many more.
They also have soups such as Shanghai vegetable and pork wonton soup, wonton casserole, shredded pork with Szechuan cabbage soup, stuffed bean curd and puff with minced pork with bean noodle soup, chicken with corn soup, shredded pork with bean curd potage, vegetable with bean curd soup, winter melon with dried young bamboo shoot soup, ham and winter melon soup, bean curd skin ribbon with bean noodle soup, egg drop soup, hot and sour soup, and seaweed with egg curd soup.
There are more dishes at their restaurant, therefore you should try visiting this dim sum place.
---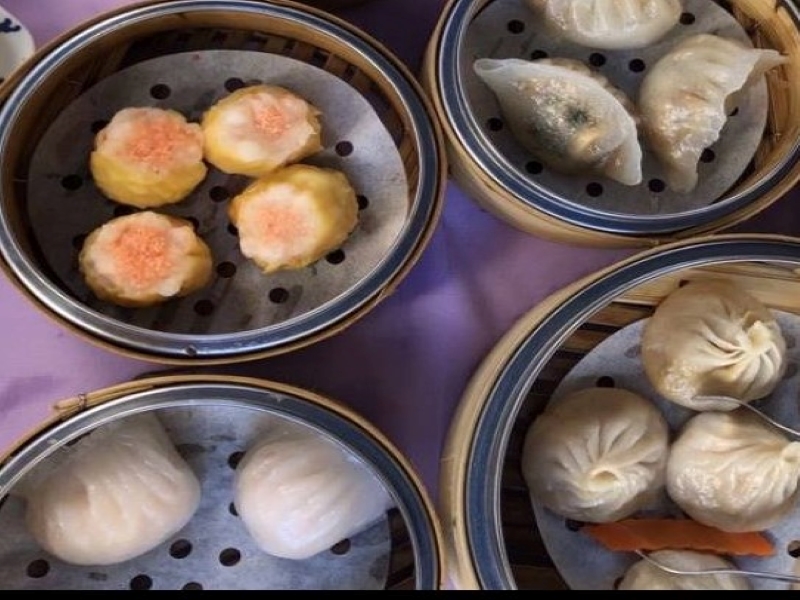 7. Dim Sum Palace
Dim Sum Palace is located in 334 W 46th St, New York 10036.
A dim sum happy hour is given at this restaurant dim sum in New York. At all four of Dim Sum Palace's Manhattan locations, you can get 50% off your lunch on weekdays from 3pm to 5pm. Their favorite dishes on the menu are the pork congee and the taro dumplings.
Among their best sellers are Palace dim sum platter vegetarian dim sun, shrimp dumpling, seafood peashoot dumpling, taro cilantro and pork dumpling, chicken dumpling, pork and chive dumpling, steamed shrimp, sausage and chives dumplings, chou zhou dumplings with vegetable and peanut, Buddha delight dumpling, mixed mushroom dumpling, bamboo shoot dumpling, soy bean dumpling, Sechuan spicy fresh mushroom dumplings, Shu Mai (shrimp and pork), chicken shu mai, seafood shu mai, steamed spare ribs with olive sauce, chicken feet, BBQ pork buns, pork and shrimp with vegetable bun, pan fried tiny bun, vegetable spring roll, and many more.
They also have appetizers like House special deep fried crispy milk, sesame cold noodle, fried wonton, wonton szechuan style, cucumber with special spicy sauce, lettuce wrap with minced chicken, salt and pepper soft shell crab, and salt and pepper squid.
They actually have a wide variety of Chinese food available; I advise visiting them to get the meal that best matches your palate.
---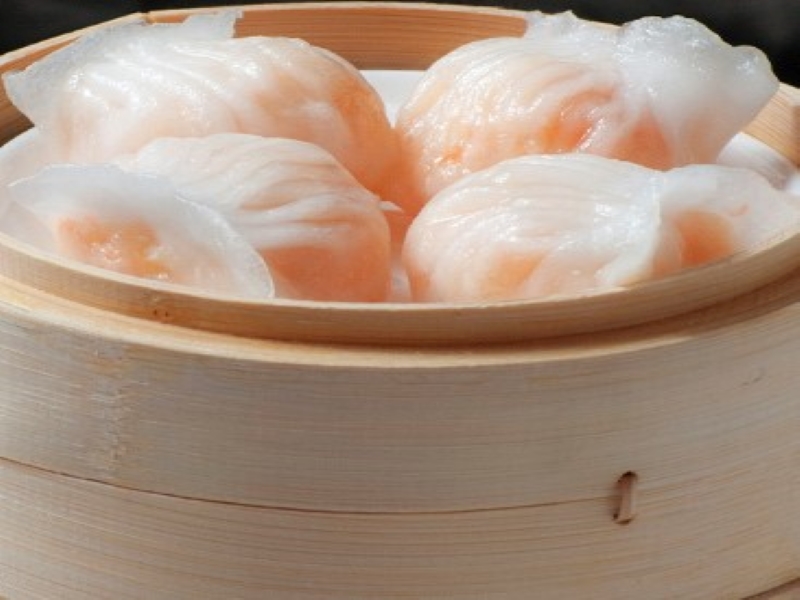 8. Golden Unicorn Restaurant
Golden Unicorn, which is in the center of New York City's Chinatown, exhibits the cuisine and culture of the area's immigrants.
The iconic dim sum place, which opened in 1989, was the first upmarket Cantonese banquet-style restaurant featuring dim lunch service in the area. Cantonese dining at its classiest has been served at this premium restaurant. The restaurant has distinguished itself as a popular option for informal family meals, weddings, and business gatherings because to its distinguishing sophisticated but classic red-and-gold decor and appetizing cuisine.
Every morning at eight, their chefs begin creating the day's hand-made dim sum and other dishes using fresh ingredients purchased from nearby suppliers in an effort to provide their customers with the finest tasting, fresh, and cheap cuisine possible.
You may order a variety of dim sum after you get a seat at Golden Unicorn, including vegetarian crystal dumplings, siu mai, spare ribs, and more.
Brunchgoers are ushered by hosts onto one of two distinctly extravagant floors, the first floor displaying classic Chinese pomp in vivid reds and golds, while the second is completely lit by recessed lighting and draped in damask.
---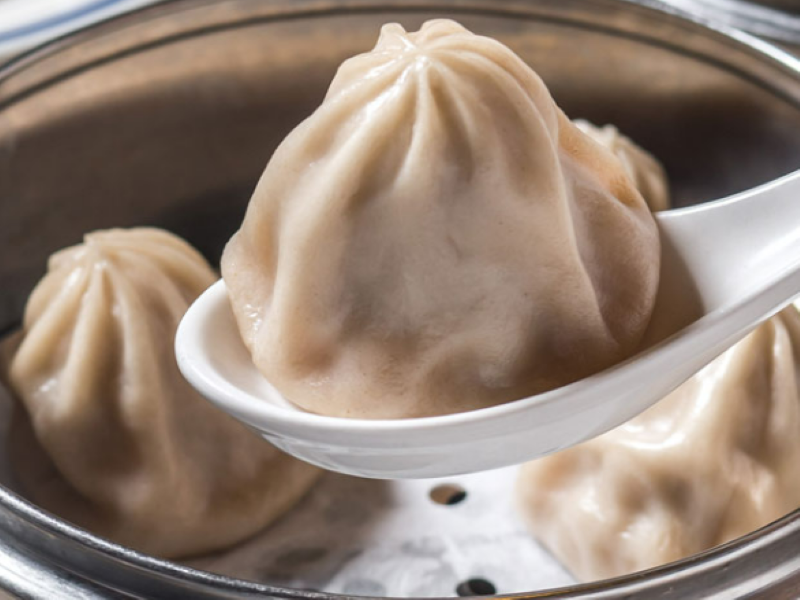 9. Nom Wah Tea Parlor
From Chinatown in New York, Nom Wah has been serving up some of the most well-known dim sum delicacies in the world for the past 100 years. Nom Wah Tea Parlor is situated in Doyers St, New York, NY 10013. Doyers Street has some of the nicest outdoor seating in the city.
With no trolleys, the customer checks off the items they want on a pad, and a waiter then brings them what they ordered. Nom Wah Tea Parlor, the first dim sum restaurant in New York City, opened in 1920. The original "OG" egg roll, shrimp and snow pea leaf dumplings, turnip cakes, and roast pork bun are just a few of the dishes that you should try at Nom Wah.
The dishes that are most frequently ordered from this restaurant are Pan-Fried Noodle in Superior Soy Sauce, Pan-Fried Pork Dumplings, Pan-Fried Shrimp & Chive Dumplings, House Special Pan Fried Dumplings, Pan-Fried Chicken & Cabbage Dumplings, egg fried rice, stuffed eggplant, scallion pancakes, spring rolls, and Chinese broccolli in oyster sauce.
They also have Steamed Dim Sum such as Shanghainese Soup Dumplings, shrimp dumpling, pork and shrimp siu mai, shrimp rice roll, steamed bean curd skin rolls, beef rice roll, vegetarian dumplings, cilantro and scallion rice roll, plain rice roll, house special roast pork buns, sticky rice with Chinese sausage, chicken soup dumplings, steamed spare ribs, chicken siu mai, and rice roll with spare ribs.
---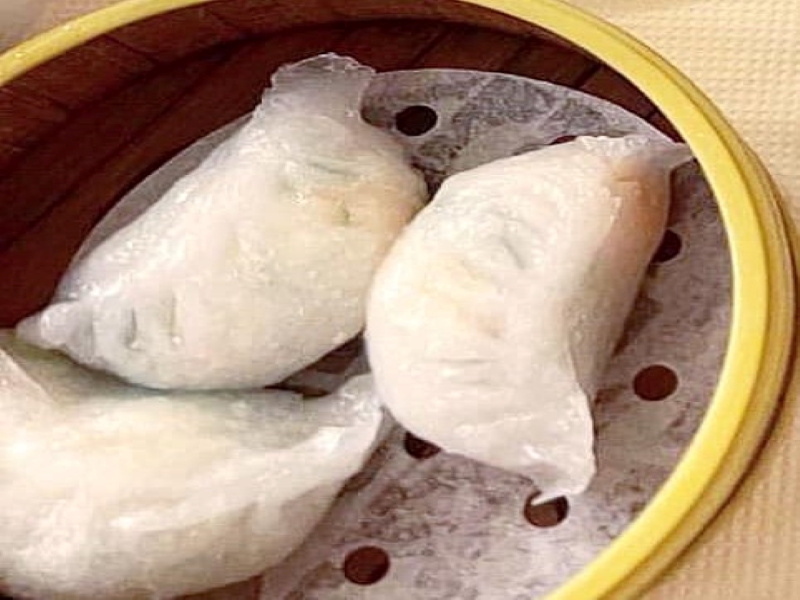 10. Jing Fong
At 24 Elizabeth Street in New York, Jing Fong was established in 1978 as a dim sum restaurant with only 150 seats. The earliest founders of the restaurant ran into trouble in the 1970s, when it was still a developing neighborhood and New York City was experiencing widespread economic uncertainty. As running and maintenance costs rose, the business's proprietors struck a clever agreement with their master plumber, Shui Ling Lam, wherein in exchange for waiving Jing Fong's debts, he would take control of the restaurant as the majority shareholder.
With the new management team, Jing Fong took the chance to establish itself as one of New York's top banquet and dim sum establishments. The restaurant transferred to its current home at 20 Elizabeth Street in 1993. There, it currently encompasses more than 20,000 square feet and has 800 seating options. The traditional Chinese dining practice social gathering designed to be enjoyed with friends, family, loved ones, and even strangers, is what Jing Fong sought to deliver to its customers with the opening of its new grand dining hall. Jing Fong is highly known among the Chinese community, native New Yorkers, and even visitors and has developed a reputation.
The most recent changes to Jing Fong's interiors, completed in 2014, modernized the space while preserving its classic vibe. It takes a long escalator to reach the banquet hall at this large dim sum restaurant.
Their dim sum menu includes steamed dim sum (har gow, siu mai, vegetable dumplings, Crab Meat Shrimp & Spinach Dumplings, Spare Ribs w. Black Bean Sauce, BBQ Roast Pork Buns, Sticky Rice wrapped in Lotus Leaf, Cilantro Rice Noodle Rolls), Fried/pan-seared (Pork & Vegetable Dumplings, Shrimp & Chive Dumplings, Bacon wrapped Shrimp, turnip cakes, vegetable spring rolls, and fried shrimp wontons), and sweet sesame balls.
---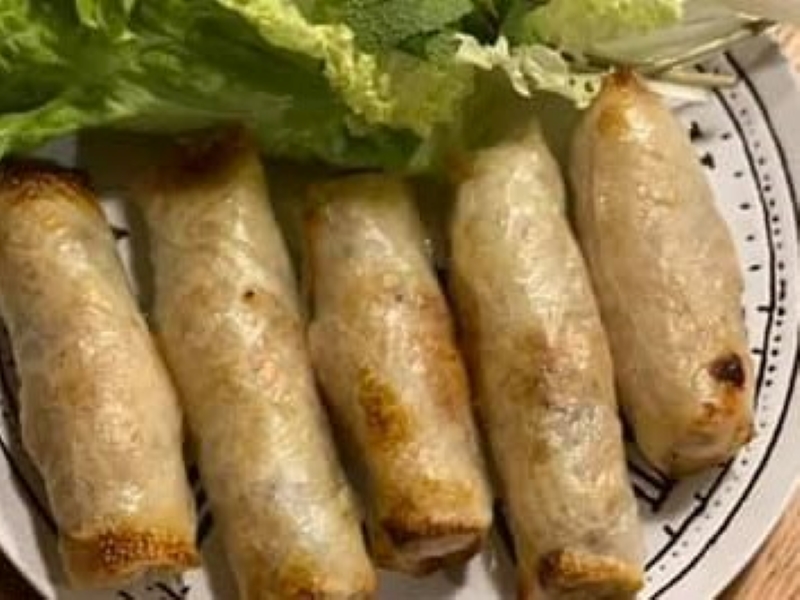 11. Mott Street Eatery
A new Chinatown food court opened in the location where the dim sum and Cantonese banquet expert Joy Luck Palace had stood. The biggest stall, 89 Eatery, is popular for serving dim sum that is just as delicious as its counterpart. You just need to go to the counter to place your order for congee, more varieties of la rou fan than at other Chinatown restaurants, and dim sum from a steam table instead of from carts with an option of 10 or so varieties at once. The vendors here offer great food.
---
12. Yin Ji Chang Fen
Chang fen, a staple of dim sum, is the focus of this Guangzhou-based chain's NYC expansion. Chang fen is a rice noodle roll. Along with a large selection of congee and a limited selection of appetizers, Yin Ji Chang Fen offers the crepe-like rice noodles, which are thinly wrapped and folded over savory contents, in seventeen flavors.
---
13. East Harbor Seafood Palace
The biggest dim sum restaurant in Brooklyn, East Harbor is located on the boundary of Sunset Park and Bay Ridge. It features rolling carts, private rooms, giant circular tables with lazy susans, and one of the city's longest dim sum menus. Specialties include oversized fish balls, chicken feet cooked in soy with fresh green chiles, open-ended rice rolls shaped like tekkamaki, and goji berry gelatin. Arrive early or on a weekday if you can to avoid the busy hours on Saturday and Sunday morning to noon.
---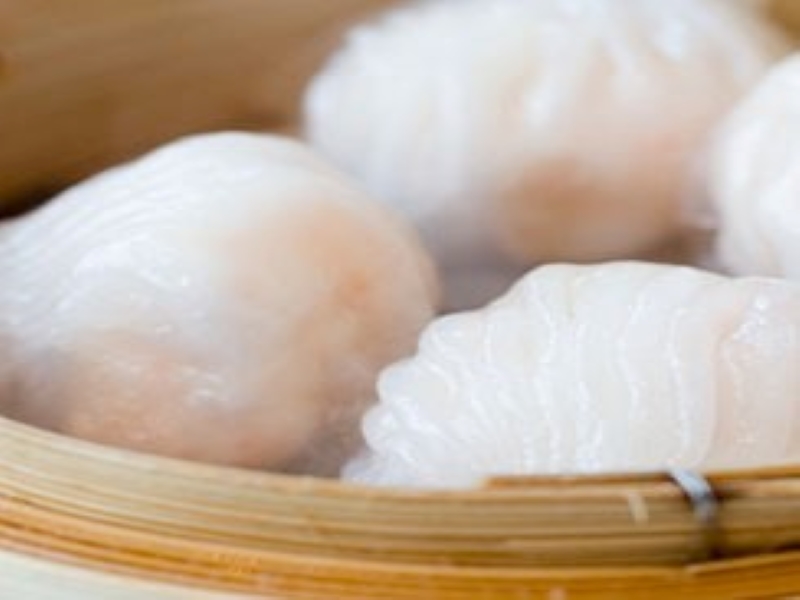 14. Buddha Bodai
Buddha Bodai is situatet at 5 Mott St., New York, NY 10013. Since opening in 2004, Buddha Bodai has been serving outstanding vegetarian cuisine in the center of Chinatown. The subtle aromas of China's rich culinary heritage are something that this vegetarian Chinese restaurant is dedicated to achieving and upholding.
For more than 45 years, Chef Dong has captivated his customers with excellent vegetarian dishes. He and his team have prepared dishes and made sure they meet the highest levels of freshness and quality. His customers, both old and new, have been coming back time and time again because of his dedication and desire to share the wonderful flavors that he prepares.
---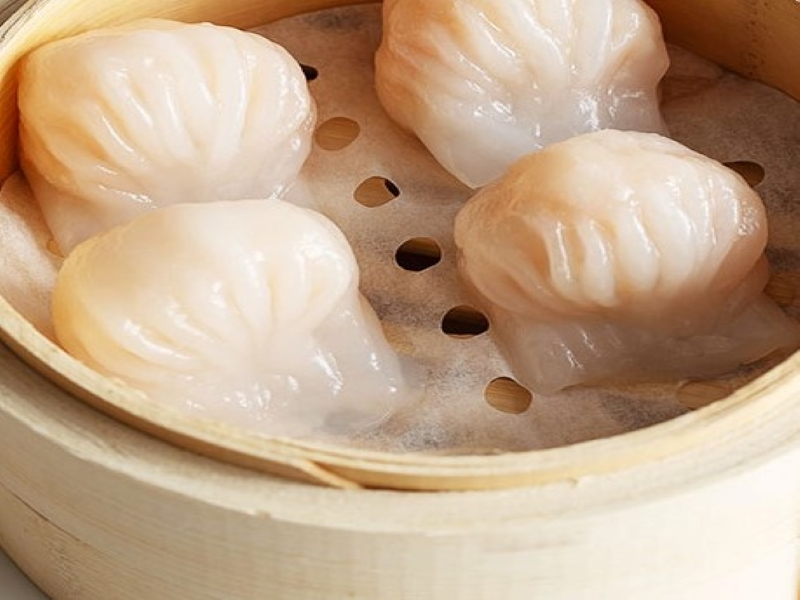 15. Awesum DimSum
There are two branches of Awesum dimsum in New York, one is located in Gramercy Park, and the other is situated at Times Square.
They are serving har gow and soup dumplings till nine o'clock in the evening. Delicious steamed dim sum are available, including siu mai, sticky rice wraps, lava buns, vegetarian dumplings, watercress dumplings, BBQ pork buns, cabbage pork buns, special chicken siu mai, house dumplings, soup dumplings, and a variety of other items.
Additionally, they provide baked and fried dim sum, including spring rolls, turnip cakes, scallion pancakes, bacon-wrapped fried shrimp rolls, fried red bean puffs, fried shrimp balls made of eggplant, fried rice dumplings, fried sesame balls, fried taro dumplings, and many more.