A Japanese dish that is made from vinegared rice, sugar and salt mixed with different varieties of ingredients such as cucumber, avocado, fresh salmon, and a lot more that is wrapped in seaweed or Nori sheet is what we call Sushi. New York is one of the cities in the United States known to home some of the best sushi restaurants. Some places are expensive but there are also other options that are budget friendly and affordable too. In this guide, we have gathered a lists of the best sushi restaurants that you can try when in New York.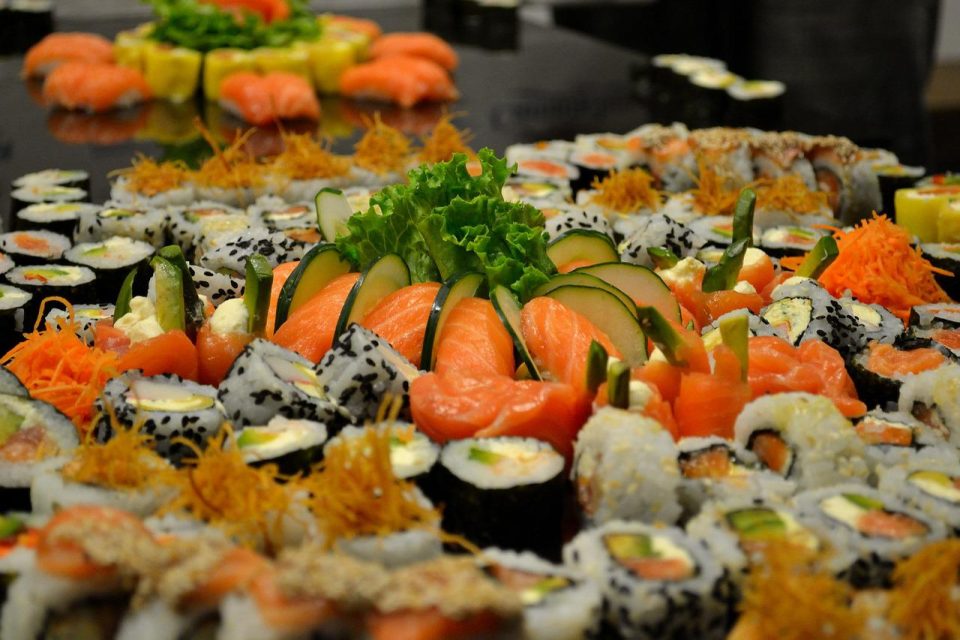 Best Sushi New York Restaurants
Listed below are the lists of the best sushi restaurants that you can find in New York but before that let us show you some important guidelines that you need to be aware of if you want to experience traditional sushi.
Omakase meals usually starts at the time of the reservation, the chef will be waiting for you therefore make sure you are not late. Make sure to arrive at the sushi spots at least 5 to 10 minutes ahead of time.
If possible, sit at the sushi bar.
When eating fresh wasabi, make sure not to mix it with soy. Chef's usually regard that action as insulting to them.
At a sushi bar, immediately eat Nigiri pieces as soon as it has landed in front.
Do not talk about your other Omakase experience in other nyc restaurants while at an Omakase room.
If possible, do not wear any cologne and perfume. The smell of cologne and perfume can distract the chefs from cooking the meal.
Uchu
Uchu restaurant is located at Eldridge Street, New York. Sushi can be enjoyed in this restaurant in two ways:
On a 1o-seat sushi bar and a menu by Sushi Chef Eiji Ichimura
An 8-seat Multicourse counter (Kaiseki) on wood decors with drinks.
In Unchu restaurants, the food served daily varies. This means that the foods on the menu is prepared by the Sushi chefs such as Caviar Hand roll, Dry Aged Miyazaka Wagyu, Hokkaido Uni and King Crab. The sushi here are excellent not to mention the different varieties of Japanese whiskey's that you sure don't want to miss.
There's a dress code when dining in Uchu restaurant, one must wear a business-casual attire. It is also required to book a reservation beforehand as they do adhere to a strict reservation policy. Also, meals in this restaurant should only last for 2 or 2 and a half hours only.
---
Tanoshi
Tanoshi is another sushi restaurant in New York located at York Avenue, New York, literally just 3 blocks away from John Jay Park.
Tanoshi is known for its great service. Just as soon as you arrived you will immediately be used if you will be needing a glassware since this restaurant follows BYOB or Bring your own Bottle.
Omakase menus are usually cost around $108 and the chef usually prepares the sushi meal right in front of you, and will serve the meal by dish. Although the space is a bit small, nevertheless the restaurant still offerings great sushi.
On the menu, there are also add-ons available. Make sure to try at least one of the add-ons in this sushi restaurant that can be seen on placards displayed on the wall.
---
Masa
Masa restaurant is managed and run by Chef Masa Takayama, a known sushi master who previously worked at Ginza Sushi-ko in Tokyo. Masa is considered to be a 3-star temple for sushi. It is located in Columbus circle shopping malls in New York.
Most of the time, Chef Masa is the one personally preparing and cooking the dishes. The restaurant offers special dishes such as Aji Mackerel, Uni Risotto, truffle butter and rice cooked with sea urchin.
For you to be seated at the Chef's counter, it usually cost around $950 is needed for a reservation, but on counter seats for General Omakase, reservation will costs you around $750. Tips are already included in those prices mentioned.
---
Cagen
Cagen restaurant is conveniently located in the basement of a residential building on East Village. The term "Cagen" in Japanese means "just right", the restaurant definitely lives up to the name.
Managed and owned by Chef Toshio Tomita himself, one of the most respected Sushi Master in North America.
Cagen restaurant offers two Omakase: First is Tomita Omakase, cost around $250 Omakase that includes 17 nigiri pieces and a hand roll. The dishes are served at the exclusive backroom of the restaurant and second which is Nadeshiko Omakase, cost around $150 Omakase that includes at least 12 nigiri and a hand roll, a seat at the counter located in the front room of the restaurant.
There are only two sittings in this restaurant per night: first sitting is at 6:00 in the evening and the next sitting is at 8:30 in the evening (after 2 hours from the first sitting).
The fish used in Cagen dishes are exclusively imported from Tsukiji Market in Tokyo Japan.
---
Sushi Amane
Sushi Amane is another sushi gem located in 44th Street in New York. The restaurant first opened in 2017, managed by Chef Shion Uino who worked for 8 years at the famous and top sushi counter Sushi Saito in Tokyo.
At present, Tomoyuki Hayashi is the new head chef of the Sushi Amane replacing Chef Uino. Chef Tomoyuki previously worked at Sushi Azabu. When he replaced Chef Uino, he introduced a new Omakase that cost at around $200.
For seasonal Omakase priced at around $200, the menu includes 4 small dishes, 9 Nigiri sushi, hand roll and miso soup. In this restaurant, there is a wood sushi counter that holds only 9 seating. Typically, the Omakase starts with small dishes as appetizers, then nigiri bites, hand roll is next, then a Tamago and lastly the miso soup.
On a daily basis, there are two seatings available: 6 PM and 8:30 PM. Make sure to arrive on time or at least 5 to 10 minutes before the reservation time.
---
Rosella
Rosella is located at Avenue A, New York, NY, just across from Tompkins Square park.
In Rosella restaurant, unlike other sushi bars, the ingredients used can be found in the same country. This means that seafoods are locally sourced than what other sushi restaurants do and that is to import seafoods from Japan. Examples are Bigeye tuna from North Carolina, rice vinegar from New Jersey, striper is from Bushwick, miso from Pennsylvania are among the locally sourced ingredients.
For a price of around $50. you'll definitely enjoy when you order A la carte meal but if you want an Omakase meal, you'll probably be paying at around $150.
---
Sushi Seki
Sushi Seki restaurant is located near Times Square New York, neat Hotel Riu Plaza. There are also other locations of Sushi Seki in New York such as in Chelsea next to the Cinepolis Luxury Cinema, and near Tramway Plaza.
Sushi Seki signature sushi bar is located at the main floor where Chef Seki and his team are. The main floor is also where the Chef's table as well as the Chef's counter is located. It is also where Chef Tetsuya prepares the seasonal Omakase dish.
Sushi special costs around $42 and usually comes with 9 nigiri pieces and a hand roll.
---
Sushi of Gari
Sushi of Gari is another Sushi restaurant that's taking sushi experience to a whole new level. It is a small spot located on 78th street in New York. The restaurant debuted in 1997 and has been serving delicious sushi since then.
Chef Gari Sugio, the owner of Sushi of Gari has been been serving more than 130 varieties of delicious sushi and his signature Omakase (sauteed tomato and chilled buttery salmon are combined) is also being served.
In more than a decade in this line of business, Sushi of Gari now has 4 additional locations at present that such in Midtown, in Tribeca, in the upper side and in Hell's Kitchen. The food on all locations are similarly delicious yet perhaps the only difference is the ambiance. You will notice a modern decor on the Tribeca branch while you will see a more traditional look for the Hell's kitchen branch.
The crowd's favorite in Sushi of Gari includes but not limited dishes such as Yaki Kaki Grilled Oysters, Butter Sauteed Foie Gras, Maguru Yukke (shredded lean bluefin tuna with sesame oil sauce topped with seaweed and drizzled with pine nuts). You can also choose from the wide selections of sake and wine.
---
Kanoyama
Kanoyama is a popular restaurant known for its sushi bars and the good quality of sushi on its menu. It is located at the corner of 2nd avenue and East 11st street in New York.
A long lists of menu includes the favorites nigiri, sashimi pieces, rolls as well as shrimp tempura and gyoza. But the most desired seats is on the Shikana counter, an Omakase counter.
Signature dishes in Kanoyama includes Bigeye, Bluefin, and Yellow Fin. While popular dishes includes fresh oysters, Miso Soup and baby octopus.
Kanoyama sushi restaurant is open daily and are accepting walk-ins but the Chef's choice on the menu priced at around $170 is only available from Thursdays to Saturdays around 6:15 PM and 8:30 in the evening. A reservation is needed, so plan your dine-in in this restaurant ahead of time.
---
Sushi Katsuei
Sushi Katsuei is a well know affordable sushi restaurant located in West Village, New York. Most of the time, this location is the busiest among other Katsuei locations (Brooklyn and Manhattan Peer). The restaurant started in Park Slope in 2014, and then again at West Village in 2017.
Cost at around $57 Omakase menu is what make Sushi Katsuei well known. But you can order à la carte or for a price of around $120 you can level up your Omakase the includes 15 sushi and a hand roll.
Omakase menu includes 9 sushi and a hand roll. Definitely a great deal worth trying for. Other dishes offered in this restaurant includes Barracuda, Chu-Toro and Firefly Squid.
In this location, it can hold at least 6 to 10 guests for celebratory dinner, events and special occasions that requires a space to handle large groups.
---
Noda
The Noda sushi restaurant transferred to a new location on West 20th Street in New York City. The restaurant features cost around $285 Omakase experience by Chef Shigeyuki Tsunoda.
Chef Shigeyuki Tsunoda is from Japan and he usually bring seafood from Japan at least 4x / week brought the famous Toyosu Market in Tokyo.
An Edomae Omakase menu costs around $315 and includes a 20-course meal.
---
Sushi Ishikawa
If you are looking for a modern from the traditional sushi experience, you should try Sushi Ishikawa sushi restaurant.
There are two modern sushi on its menu:
12 course meal for around $85
15 course meal for around $125.
Though it is a bit pricey, but with the truffles, caviar and gold leaf, the price is definitely worth it.
Other dishes in Sushi Ishikawa restaurant includes sea urchin, yellow tail with Jalapeno, tuna and ocean trout drizzled with citrus salt.
---
Sushi Zo
Sushi Zo restaurant is now on different locations in New York, Hong Kong, Japan, Los Angeles and Thailand. In New York, there are two locations of Sushi Zo: Midtown East and Greenwich Village.
Sushi Zo offer an Omakase-only menu that is offering full course menu plus Nigiri , oysters and sea bass.
If you want to do a celebratory dinner, dine out with friends and family, try this sushi restaurant for the ambiance is really good, and lively too.
---
Sushi Azabu
Azabu is known to offer the best sushi in New York City. There are a few ways that you can do when eating sushi in Azabu restaurant.
First, while sitting on a table you can order a $68 a la carte or nigiri set. But the Omakase meal at the sushi bar recommended. Though Omakase can also be experienced at the table, but in sushi bar you will interact with the chefs and that's what makes the sushi experience unique and fun.
Omakase menus includes soups, sashimi, Toro tasting, Nigiri, dessert and a grilled king crab oyster is usually placed in the middle. Omakase experience will costs you around $170 and if you want a uni tasting, you can add around $200 for that. For lunch and of course an interaction with the chef at the sushi bar will cost around $145. If you only want the nigiri-only, you will only pay at around $150.
---
Momoya
For a not so high end sushi experience, try Momoya restaurant with its two locations: one in Chelsea and one in Upper West Side in Manhattan.
Offering a 10-page menu containing choice of dishes, examples are Nasu Shigiyaki, Spicy tuna Crispy rice, Sushi Tasting (10-piece) and a buttery egg plant. The delicious Gyoza and Chicken Teriyaki are also included in the menu.
The ambiance in this place is what's making customers to comeback. Its natural light that pleasing to the eye while in the evening there's a dim sum overhead lighting. There are also lots of seating in this place to cater to large groups of individuals. In this restaurant, you will definitely enjoying watching the chef prepare a fresh fish right in front of you.
---
Sushi Ginza Onodera
Sushi Ginza Onodera is located in 5th Avenue, New York City is offering an Edomae style menu on a Omakase set up of 8 seating.
Most Omakase counters in Sushi restaurants in New York focuses on dinner, Onodera both focuses on lunch and dinner time. The restaurant is offering 3 course available for lunch and 1 course only for dinner.
In this restaurant, only Omakase menu is available and they do not offer A la Carte menu. Although the sushi options is quite pricey, a no tip policy is also implemented.
---
Sushi Noz
Sushi Noz restaurant is conveniently located in the Upper East Side, on 78th street. You can easily access this place if you go through the 77th street via the subway station situated in Lenox Hill.
Chef Nozomu Abe preparing and cooking the Traditional Edomae Style sushi. In this restaurants, diners can chose from the two available counter experience:
Main Hinoki Counter: managed by Chef Nozomu Abe himself, 8 diners are served at around$400 Omakase
Ash Room: less expensive experience at around $230.
Dishes that are also served in this restaurant includes Baby Bluefin, Salmon roe, Smoked eel on bamboo leaves.
---
Sushi Nakazawa
In 2017, Sushi Nakazawa restaurant was featured in the TV series called Billions. Considered to be the most affordable Omakase in the West Village. Also regarded as one of the First American Sushi restaurants to make Omakase a popular sushi dining experience.
The interior design is not your traditional Japanese restaurant style but rather a traditional sushi restaurant designed for American diners.
Omakase price starts at around $150 (Sushi Counter and Lounge) while in the Dining room, Omakase is about $120.
---
Sushi Yasuda
Sushi Yasuda is located in East Midtown in New York. In this restaurant, there are two ways to enjoy your sushi experience: sittings at the sushi counter and ordering Omakase.
The restaurant is well known for serving the best sushi in New York City. The rice used is good quality, using just the right amount of vinegar and using fresh fish.
Each day there are different choices of sushi available, that is why when dining-in you will be given a sheet where the sushi available for the day is indicated and a short menu will be handed over to you too. If at some point you are not familiar with the fishes on the sheet, you can simply say you'll have Omakase, this means that you will be served with 20 pieces of the available fish for that day.
Price range in this restaurant is around $100 to $130 each, drink are exclusive. You'll have to pay additional if you want some drinks. If you want a cheaper meal, try their a la carte menu. Though in a la carte, the serving is quite small.
---
Sushi Sasabune
Sushi Sasabune is located at the upper east side. Upon entering the doors of this restaurant, you will immediately notice a sign that says " No spicy tuna roll. No California roll, Trust me".
A typical meal in this restaurant usually starts with small plates then 14 nigiri bites are then served 2 pieces at a time and a hand roll.
An Omakase experience in Sasabune where the chef will interact with diners and explain what he is doing or will talk about the fish used at that moment.
---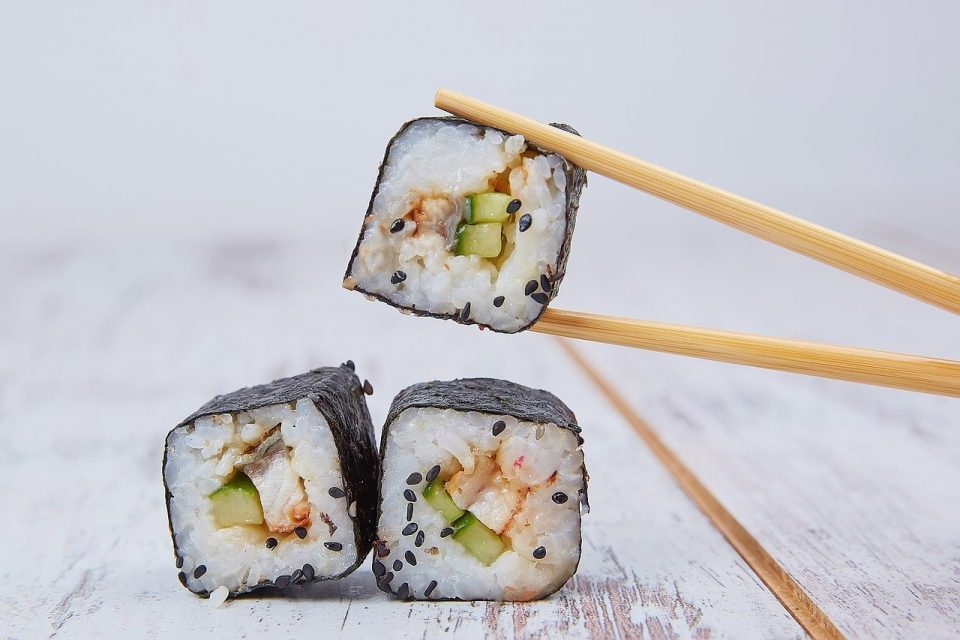 Frequently Asked Questions
What does Omakase mean?
If you notice the word Omakase was used over and over again in this guide. But what does Omakase really mean? Well, Omakase is equal to the tasting menu of the chef. It is a traditional Japanese dining experience wherein the chef will prepare the meal and make the necessary adjustments to the menu that will suit the needs of the customers.
What does A la carte mean?
A la Carte simply means separately ordering an item. Basically, ordering a single item from the menu.
What is the difference between Omakase and Kaiseki?
The difference between Omakase and Kaiseki is that with Omakase, as previously mentioned, is the chef adjust the menu that best suits the customers while with Kaiseki on the other hand is where the chef will do all the preparation and cooking and will leave it up to the chef for the meal that he will be preparing for you.