One of the greatest cities in the United States of America is New York City. It has a wide variety of dishes from all over the world, interesting locations and destinations, and a diverse culture.
One of the best hot pot restaurants is in New York City. Given the abundance of hot pot restaurants in New York, selecting the finest one might be challenging. We can assist you if you want to eat hot pot but are unsure of which hot pot restaurant to visit.
We'll give you an overview of some of our favorite hot pot restaurants in New York. Scroll down and read the full article if you're interested in knowing the hot pot places.
Best Hot Pot New York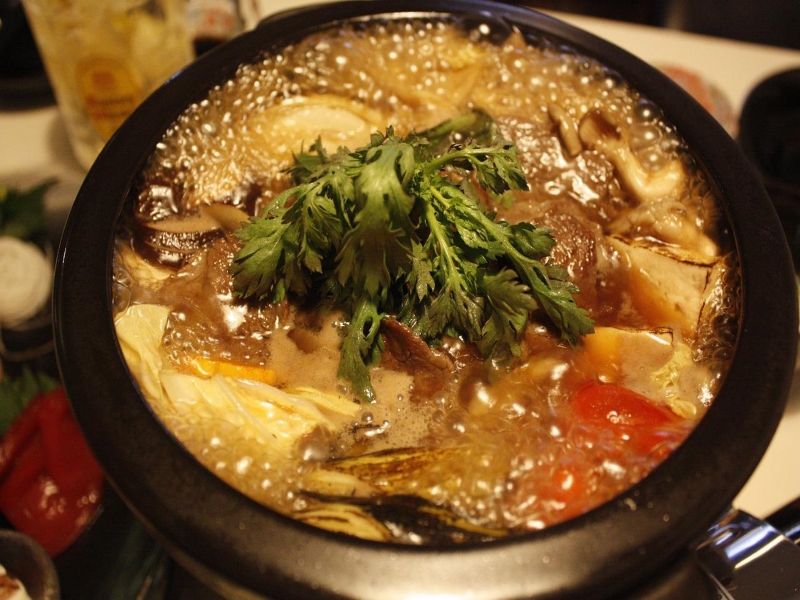 What Is A Hot Pot?
A hot pot is a well-known Chinese dish that the Mongolian Empire first introduced to China in the ancient times. The broth, dipping foods, and sauces are its three major components.
A pot of soup stock is boiling on the dining table, and a variety of Chinese delicacies and ingredients are placed alongside the pot for the diners to add to the hot stock.
Basically, this savory soup is often served in a large metal pot. Throughout the course of the dinner, the broth is simmered after coming to a boil. Raw ingredients are cooked by being added to the boiling soup, including thinly sliced meats and vegetables. To enhance the taste, dipping sauces are used with the cooked pieces. Hot pot is typically served as a main dish without rice or noodles on the side. Both at home and at a restaurant, hot pots can be made and consumed.
Thinly sliced meat, leaf vegetables, mushrooms, vermicelli, sliced potatoes, bean products, egg dumplings, tofu, and shellfish are common components in hot pots. Pre-sliced tiny sections of raw ingredients are added to the simmering broth, which is kept at a moderate boiling temperature, to cook fast and reliably. The majority of fresh items may be cooked in a hot pot, however they may require varied cooking durations and must first be submerged in the soup before being removed.
---
Here are a few hot pot places if you want to eat hot pot in New York.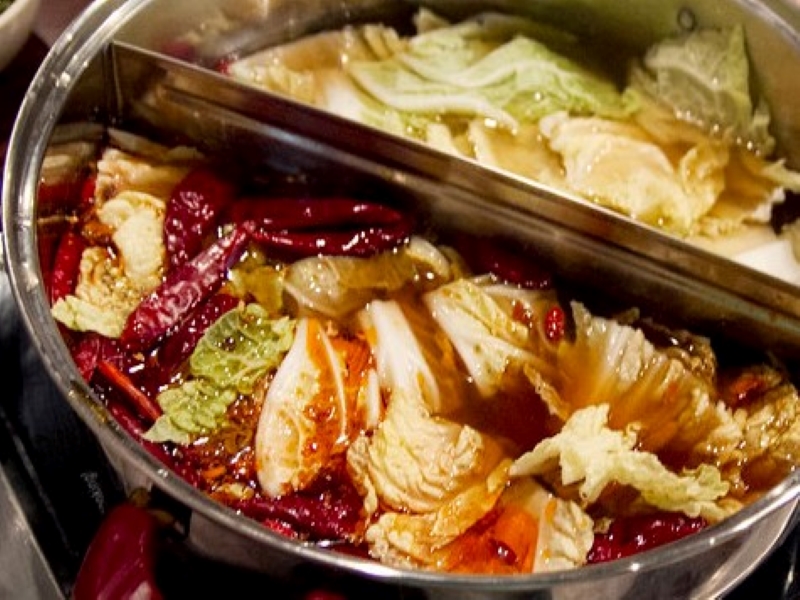 1. Hou Yi Hot Pot
Hou Yi Hot Pot is located in 92 Hester St, New York, NY 10002.
Unlimited drinks (beer and packaged Asian drinks), as well as a surprisingly nice ice cream and dessert bar are among the pros.
An AYCE hot pot (all-you-can-eat) is available at this simple Taiwanese restaurant. This is a little more expensive than other places because it will cost you around $39 or more, but is more than compensated for by endless beverages and ice cream, which will be useful if their spicy broth proves to be too much to take.
Hou Yi Hot Pot on the Lower East Side prepares 30, including nine vegetarian varieties, as compared to the 6 or 8 broths that most hot pot places provide. Along with the usual selection of vegetables, meats, and fish balls, they include pickled vegetables and kimchi with pork.
You may choose two broths, and it is recommended that you always choose a light broth on one side and a hot, spicy broth on the other.
At Hou Yi Hot Pot, you will be able to eat for one hour and thirty minutes. As was already noted, refreshments are included, along with several flavors of scoop-your-own ice cream.
---
2. 108 Food Dried Hot Pot
108 Food Dried Hot Pot is situated at 2794 Broadway, New York, NY 10025.
Their dish is native to Chong Qing, a city in the Schezuan province. The restaurant is u sing at least 20 different types of chili peppers and Chinese medicinal herbs to promote long life and excellent health. The overall purpose of the dry hot pot custom is to gather together family and friends to share in the fun of cooking and meal sharing.
They are the first Chong Qing restaurant in Manhattan, and they provide their customers the most convenient and authentic method to consume Chinese food.
You may select from 50 different items to make your own dinner there. The original dry hot pot, which is more akin to a stir fry, contains no broth.
You should try their spicy dried pot, fishball hot pot, beef hot pot, sausage hot pot, grilled fish, fish tofu hot pot, deep-fried chicken, and bubble tea, if you decide to visit their restaurant.
---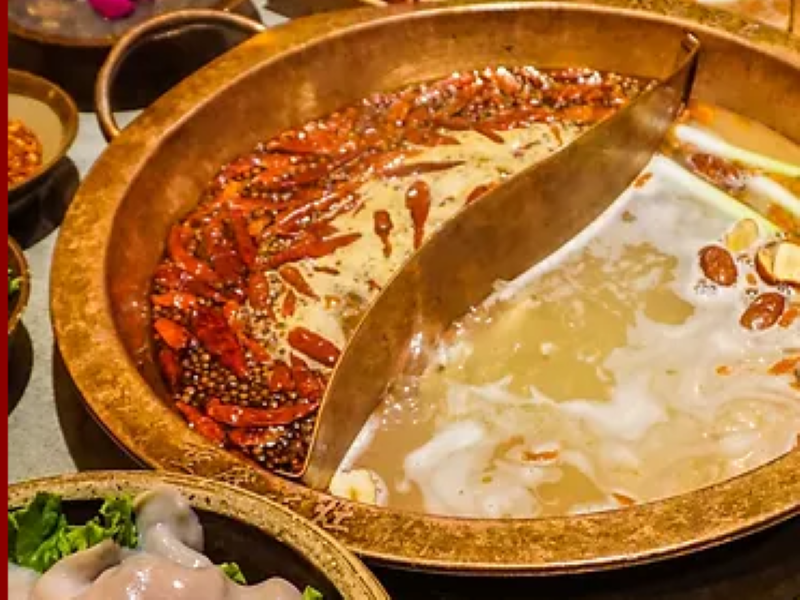 3. Chongqing Lao Zao
Chongqing Lao Zao is located in Prince St, Flushing, NY.
The ambience is quite distinctive and fascinating, and the cuisine is spectacular. The Chongqing-style hot pot, which is prepared with rich beef tallow and Sichuan peppers, is the specialty of this hidden treasure with an ancient Chinese village ambiance.
Although the usual pork broth is not offered here, their tomato broth is great.
Ingredients for dipping can be bought individually. In this restaurant, there is a bar that serves garlicky house sauce in addition to a variety of peanut and sesame sauces.
---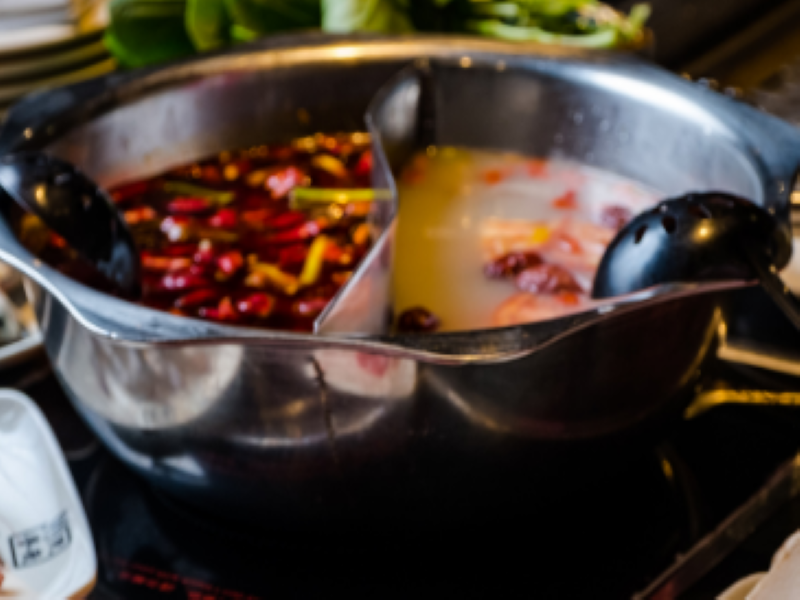 4. 99 Favor Taste
99 Favor Taste is located in Brooklyn NY, New York NY, Flushing, NY, and Staten NY.
All-You-Can-Eat (AYCE Hot pot) and Korean BBQ are served at 99 Favor Taste. Expect to dip items like fish roe balls, enoki mushrooms, and fried dough into the six various broth options.
They also offer private rooms for groups of ten to thirty persons in addition to their main dining spaces, making 99 Favor Taste the ideal location for family gatherings, birthday celebrations, business dinners, reunion and other occasions. Join them at one of their four locations in New York City; you won't be disappointed by their exceptional cuisine, hospitality, or ambiance.
If you want to eat hot pot solo and don't want to share a large bowl of soup with anyone, 99 Favor Taste provides individual hot pots.
You get a free meal on your birthday if you celebrate it at one of their locations.
Its charm comes from more than just its unlimited supply of steaming broths; it also comes from the fact that customers can mix (All-You-Can-Eat) AYCE hot pot with Korean barbeque. The most well-liked bone broth is the traditional pork bone broth, but for a change, you should try the kimchi broth with rice cakes. 99 Favor Taste offers a wide variety of sauces, meats, and vegetables that may be dipped into two or three different broths, which are all essential components of hot pot.
---
5. Kimura
Kimura is located in 31 St Marks Pl, New York, NY 10003.
A Japanese restaurant called Kimura specializes in motsunabe, which is a traditional Japanese hotpot. A savory soup prepared from beef or pork intestines, a long with sushi, lunch boxes with nine columns, a variety of Japanese bees and sake, and classic Japanese snacks.
At Kimura restaurant, you may savor Shabu Shabu (Japanese hot pot), Sukiyaki, Mizutaki Nabe, and traditional Japanese cuisine.
Kimura offers alternatives for additions such wagyu beef slices in addition to generous servings of each of the three styles with fixed components. The most popular meals are kurobuta pork belly nabe (Cooked with Japanese Kurobuta pork belly, cabbage, soy sprouts, chili, chive, burdock). and collagen nabe ( cooked with pig trotters, chicken, leek, tofu, dry garlic). At the back of the restaurant is an outside heated booth. To avoid waiting in line for hours,it is advisable to reserve a table in advance.
---
6. Shabu Shabu Macoron
Another great hot pot restaurant is Shabu Shabu Macoron. It is located in 16 Delancey St, New York, NY 10002.
The only shabushabu omakase throughout the world, Shabu Shabu Macoron is known for its premium A5-grade Miyazaki and Washugyu wagyu steaks that are served in Japanese hot pot.
Before going on to shabushabu, start with a few servings like a cup of hot sake served with sea urchin, an omelet with scallop, and sea urchin with tofu skin.
They also offer dinner kits available if you want to prepare meals in the comfort of your own home.
---
7. Funny BBQ 98
Funny BBQ 98 is located in 98 Bowery New York, NY 10013.
If you are craving for both hot pot and barbecue, then this hot pot spot is perfect for you. You may eat as much as you like at this buffet-style restaurant. Long tables of friends or families chatting around a boiling pot of finely sliced beef, mushrooms, head-on shrimp, Chinese lettuces, fresh noodles, and other ingredients create a cozy ambiance. What's best is their reasonable price.
---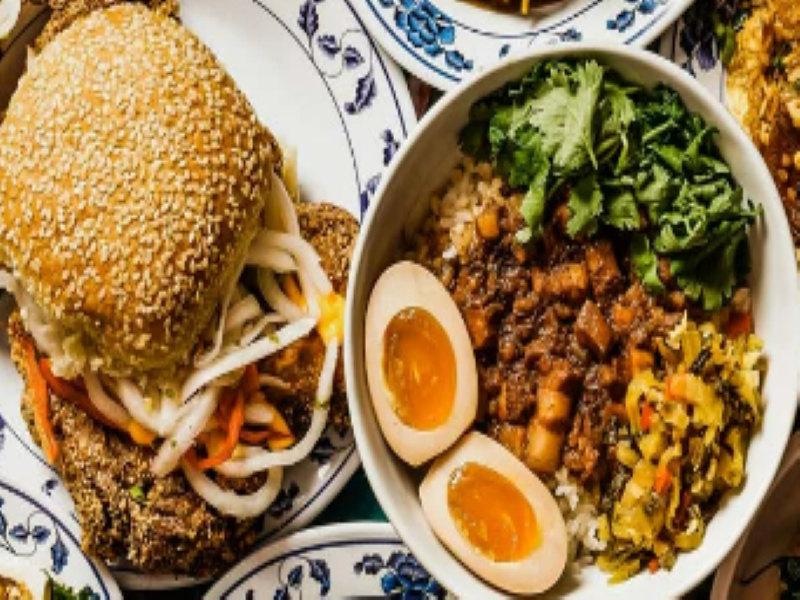 8. 886
886 is located in 26 St Marks Pl, New York, NY 10003.
886 was founded by Eric Sze and Andy Chuang and first opened in 2018. Their whose objective is to combine their Taiwanese background with American modernism.
The traditional Taiwanese beef noodle soup was given a hot pot version by Taiwanese favorite 886 in 2023. The order, which is meant to be shared by two persons, contains all the necessary components, such as braised beef shank and mung bean glass noodles, as well as add-ons like dry-aged prime ribeye and wet-aged Brazilian-style ribeye.
You should also try their hot pot version of beef noodle soup, lo ba beng, Taiwanese sausage, Taiwanese sausage fried rice, honey glazed popcorn chicken, and lo ba beng.
---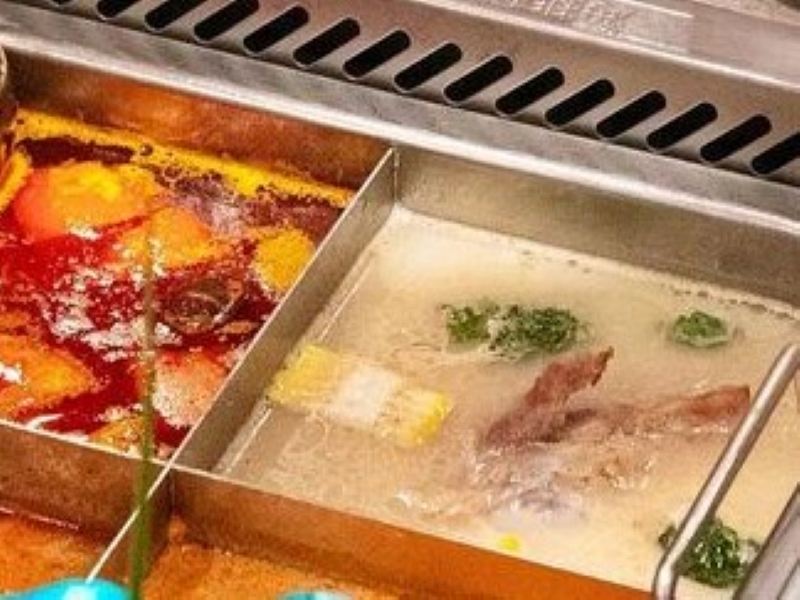 9. Haidilao Hotpot
Haidilao Hotpot is located in 138-23 39th Ave, Queens, NY 11354. The restaurant was founded in 1994.
They utilized fresh ingredients, and the broth, particularly the spicy one, has a spectacular flavor. You have the option to choose up to four selections from 10 different broths, ranging from hot and spicy to seafood tofu and much more. Aprons, small ziplock bags for masks, and hair ties will also be provided. In addition to free appetizers and treats including broccoli, spicy beef tripe, green beans, seaweed knots, peanuts, and ice cream, dipping ingredients can be requested à la carte.
---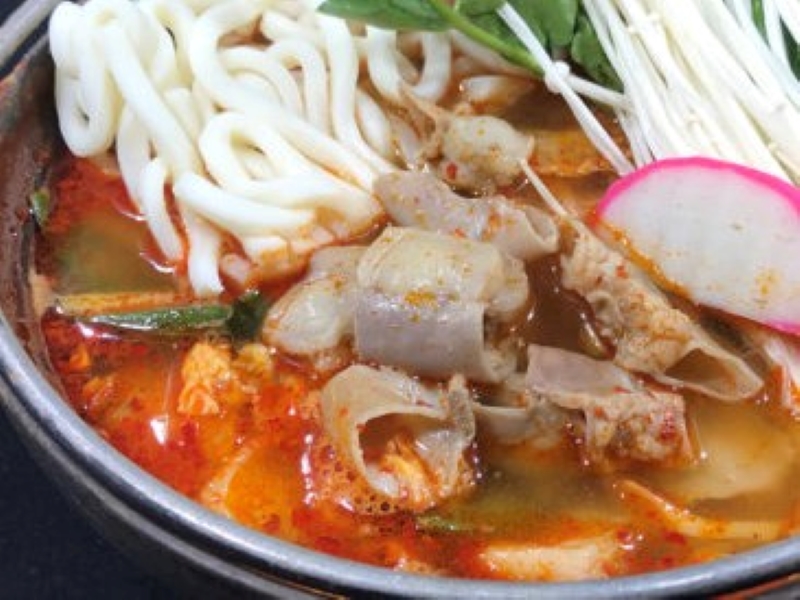 10. Sik Gaek
Sik Gaek is located in 49-11 Roosevelt Ave, Woodside, NY 11377.
Sik Gaek's Empire Spicy Seafood Hot Pot, a mountain of snow crab, blue crab, abalone, clams, mussels, shrimp, squid, and baby octopus, topped with a fire engine-red lobster as the highlight, is served at one of the last Korean restaurants from the heyday of the Korean community in Woodside. In the spicy broth, udon noodles, enoki mushrooms, and watercress battle for space. Their hot pot is perfect for sharing among friends in a setting that seems like a laid-back bar and features Korean hiphop. It costs around $99. Their Korean menu items are painted on wooden slats and blocks that hang from the temporary wall, and wooden slatted dividers wrap around each table in the outdoor setting.
For their hot pot menu, they have Gopchang Jeongol (which includes Beef intestine, bulgogi, assorted vegetable, tofu, garlic), and Empire spicy seafood hotpot, which has lobster, squid, snowcrab, abalone, baby octopus, shrimp, clam, mussel.
They also have other varieties of dishes. For the appetizers, they have ganjang suyuk (Steamed pork belly, pre-marinated with soy sauce), Gogi mandoo (prepared with roasted beef dumpling served with a side of house-made sauce), ojinguh butter gui (includes a whole squid roasted in a garlic butter sauce), muneo sukhwe (sliced parboiled octopus), and much more.
They also offer Korean BBQ such as samgyupsal (grilled pork belly), bulgogi (marinated thinly sliced beef ribeye, with assorted vegetables), la galbi (marinated beef short rib -bone in), yangnyum galbi (marinated beef short rib-boneless), saeng galbi (prime beef short rib), and gobchang-gui (beef intestine).
Their stir-fry dish includes Jjusami (Baby octopus, thinly sliced pork belly, scallion, onion, chilli, carrot), cheese buldak (Very spicy marinated chicken with a choice of being topped), dwegi bulgogi (spicy pork stir-fry), Osami (Squid, thinly sliced pork belly, scallion, onion, chilli, carrot, cabbage), Hemuljjim (Spicy stir fry sauce, clams, mussels, shrimp, whole squid, sea), and Agu jjim (Braised Monkfish).
---
11. Hometown Hotpot & BBQ
Hometown Hotpot & BBQ 194 Grand St, New York, NY 10013.
Hometown Hotpot & BBQ is known for its authentic Malaysian-flavored hotpot and BBQ. Your taste senses will be taken to new levels by the variety of textures and tastes offered by the eight in-house hotpot broths, which range in heat from light to spicy.
They also offer AYCE hot pot. Fresh fish, high-quality meat, nutritious vegetables, and the finest items from the local market are all included in the large All-You-Can-Eat menu. We feature customize-your-own sauce stations with over 20 expertly curated sauces, ranging from classic satay sauce to modern western peanut butter, to enhance your hotpot and BBQ game.
Their two-floor dining section is modest yet lovely, with exposed brick, wood elements, and wall art that was influenced by Penang, Malaysia. For every event, they guarantee a comfortable Hotpot and BBQ experience with over 180 seats and plenty of eating space.
From a range of broth choices, you can select one or two. There are eight options. Choose some meats and vegetables, put them all in a pot, and then wait or grill it all at your table. Additionally, Hometown Hotpot & BBQ offers tom yum and curry broths, which have a Thai flavor. You can also try some by tasting the trio broth bowl.
You can get a free meal on your birthday, if you show them your ID
---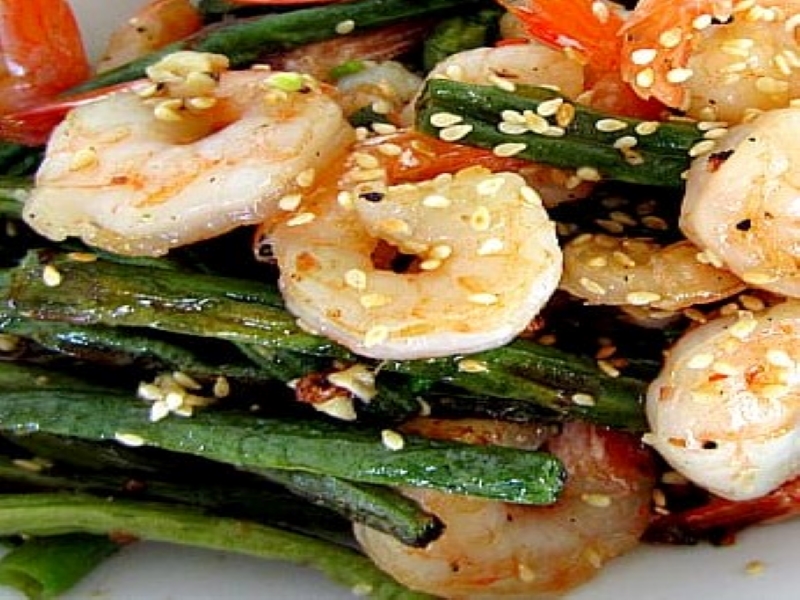 12. Lao Ma Spicy
Another nice place to eat hot pot is Lao Ma Spicy. This hot pot spot is situated at 68 E 8th St, New York, NY 10003.
The highlight of Lao Ma Spicy is the malatang, a large-format Sichuan dish, and dry pot.
If you go to this restaurant, you select the components you want in the pot from a selection of metal tubs. The staff will then put anything you indicate together, placing the meat, poultry, and fish in one metal bowl and the veggies in another. For your dry pot, you can select a level of spiciness from 1 to 5, with 3 being the greatest overall for spiciness threshold.
Their menu include Spicy dry hot pot, and vegetable dry hot pot. They also have spicy stew dishes such as Meat lover stew, seafood lover stew, Lamb hot spicy stew, Beef Hot Spicy stew, Triple hot spicy stew, Luncheon meat hot spicy stew, shrimp hot spicy stew, fish hot spicy stew, shrimp ball hot spicy stew, fish ball hot spicy stew, prince mushroom hot spicy stew, and veggie hot spicy stew.
Although this restaurant serves a wide variety of foods, you should try their soup dumplings, dry pot, hot spicy stew, steamed pork buns, dan dan noodles, and seafood lovers stew.
---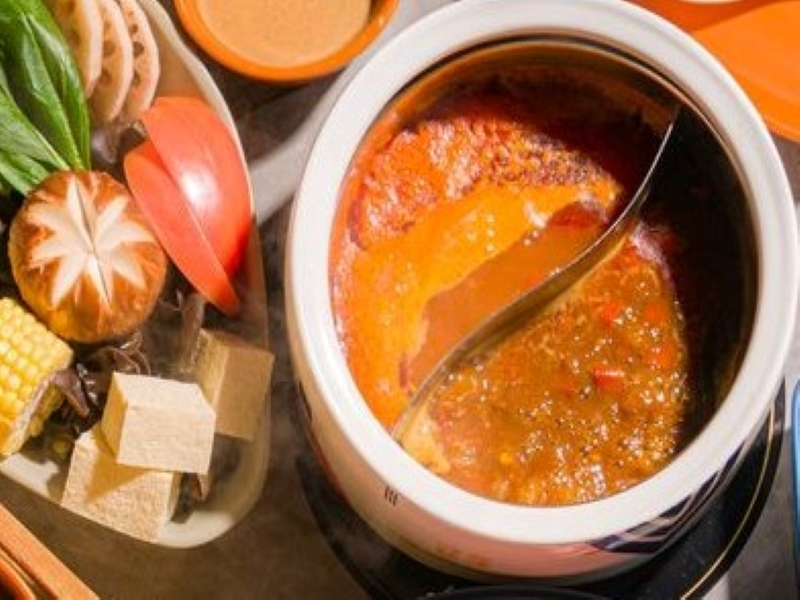 13. The Dolar Shop Manhattan
The Dolar Shop Manhattan is located in 55 3rd Ave, New York, NY 10003.
Visit the East Village outpost of the Macau-based Dolar Shop for an upmarket experience in a roomy environment with friendly personnel. Before the customer place an order on iPads, they may keep their items in sliding cubbies, which is really nice.
There are over 6 broths to choose from, and the most popular option is exquisite silver broth, which is made with chicken, and pork bone and simmered for 8 hours, as well as Miyazaki beef, wagyu short rib, and shrimp paste.
If you ever get the chance to visit this restaurant, you should also try their other dishes, which include the Dolar Shop Mung Bean Noodles, black beef tripe, beef artery, beef tripe, imitation crab stick, quail eggs, seaweed knots, and pig tripe and blood.
---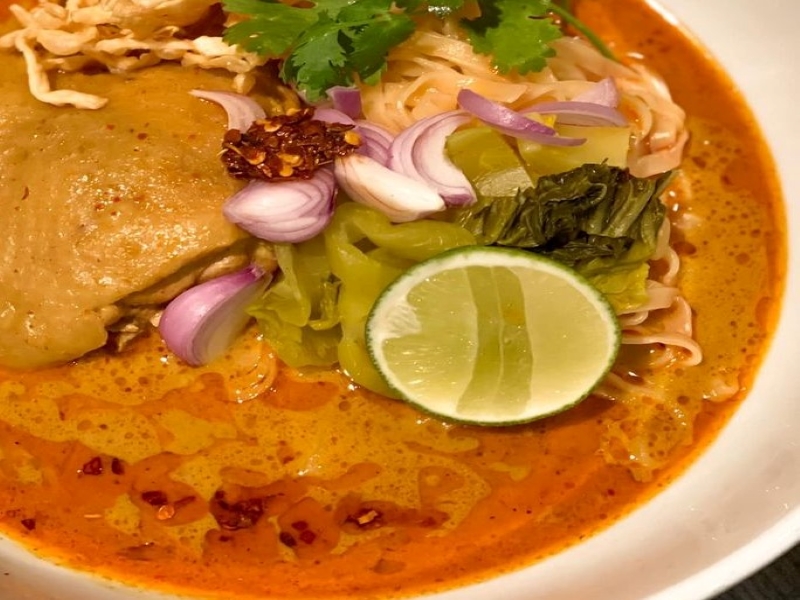 14. Jaew Hon
One of the best hot pot spots in New York that also offer good food is Jaew Hon. It is located in 7130 Roosevelt Ave 2nd floor, Queens, NY 11372.
Jaew Hon is a unique all-you-can-eat hot pot in the Thai way where customers may fill their pots with their preferred Thai influenced broths, such as tom yum and yentafo. The spicier varieties include the tom zap (which is prepared with lime leaf, galangal, shallot, lemongrass, heavy on the herbs) and jaew hon (prepared with basil, shallot, beef or pork blood).
Jaew Hon provides three types of sauce: one is spicy, the other is mild hot, and the last one is savory with bean curd. Despite the Thai variant, the all-you-can-eat buffet includes the usual components such as beef slices, fish balls, and noodles. A 90-minute time limit applies in the AYCE meal. You also need to try their garlic fried rice. The flacor is spectacular.
---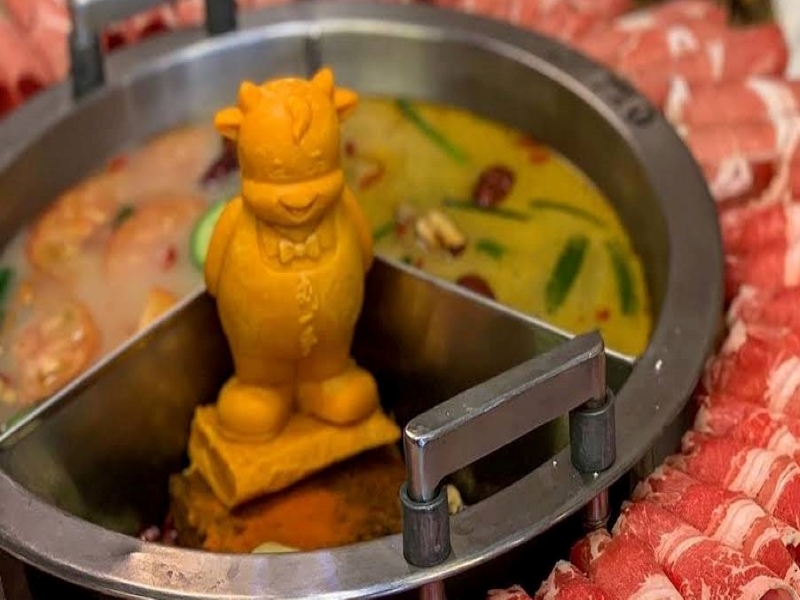 15. Liuyishou Hotpot
Liuyishou Hotpot is located in 136-76 39th Ave, Queens, NY 11354.
This hot pot restaurant expanded to 1,200 locations throughout the world, including one in Flushing that offers all-you-can-eat hot pot for around $30 per person. Drinks, snacks, and a wide variety of sauce bar are all included, but there is an additional charge for any of the 11 broths, including the intensely hot original Sichuan broth and the lighter coconut chicken broth.
Among the dishes on their menu are Special soup base (Chongqing spicy soup-using beef oil, special spicy soup base -using vegetable oil, green pepper soup base, wild mushroom soup base with herb, special pork rib roup base with herb, sweet and sour tomato soup base, braised duch with pickle vegetable-radish soup base, prok stomach with chicken soup base, fish with Chinese Sauerkrout soup base, coconut water with chicken soup base, and a lot more.
---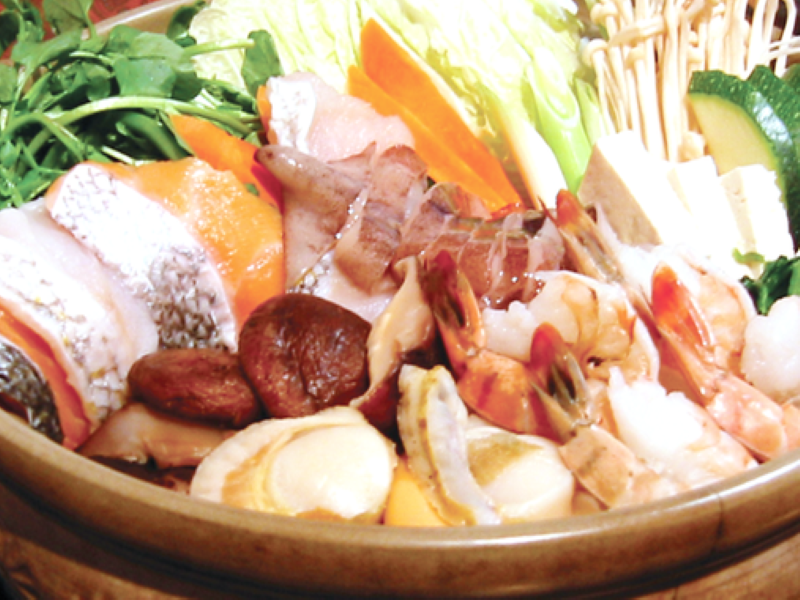 16. Shabu-Tatsu
Shabu-Tatsu is located in 216 E 10th St, New York, NY 10003.
Japanese shabu shabu and sukiyaki are Shabu-Tatsu's specialties. A comforting Japanese hotpot dish, shabu shabu is prepared with quality meat ( grade A5 wagyu beef and prime rib eye beef) that has been thinly sliced and fresh veggies. They are gently tossed and quickly cooked in their homemade broth that is boiling in the center of your table. Their sukiyaki is a dish cooked at your table in an iron pot that is slowly simmered with fresh meats and veggies. Soy sauce, sugar, and mirin rice vinegar are the main ingredients in the marinade. It is typical to dip the components in a small dish of raw egg after they have caramelized and been bathed in the sauce.
---
Conclusion
Now that you have an idea of the best hot pot restaurants in new York, you can now make a decision on which restaurant is ideal for you. Whichever option you select, I'm confident that these restaurants will fulfill your stomach.