In comparison to other cuisines in South Asia, Pakistani cuisine is predominately using meat. The most common meat used for meat dishes in Pakistan are lamb, beef, chicken, goat and fish where beef is commonly used meat for making specific dishes such as Kebab (a staple dish in Pakistan) or Nihari. In today's post, we have gathered the popular Pakistani meat dishes that you can try when you are visiting Pakistan.
Popular Pakistani Meat Dishes
Most of the time, the vegetables used in Pakistani cooking are usually combined with meat that are either ground or cubes. Also, when potatoes are used it is often cooked with either lamb, chicken or beef cubes. The preparation method of meat dishes is usually cooking over medium heat mixed with different varieties of spices.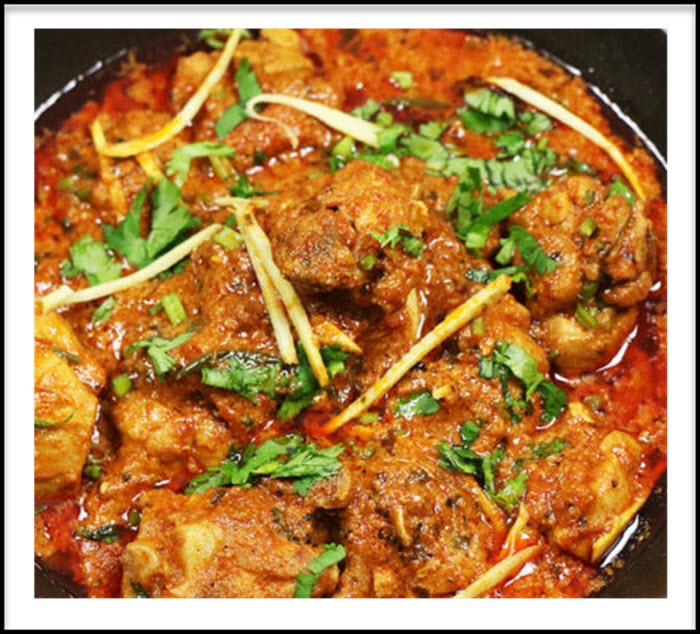 Chicken Karahi
Chicken Karahi is a chicken stew dish popular not only in Pakistan but in India as well. Karahi means thick and deep pot used to cook the dish. Aside from the chicken as its main ingredient, other ingredients added to the dish includes cumin, garlic, chili powder, and cardamom.
Another version of Karahi is when mutton is used, also known as Gosht Karahi.
---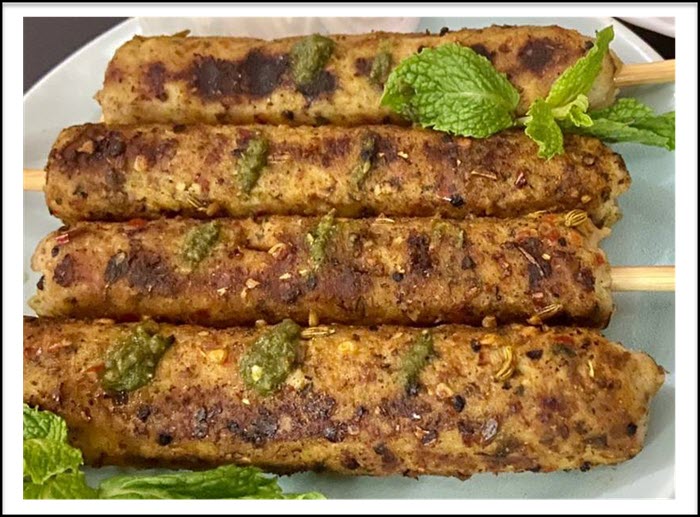 Seekh Kebab or Seekh Kabab
Seekh Kabab is a popular Pakistani meat dish. Aside from Pakistani cooking, this dish can also be found in Indian cuisines.
It is made by mixing grind or minced meat of either beef or lamb (often chicken meat) with different spices such as garlic, onions, coriander, lemon juice, chili, yogurt and garam masala. Though you can always modify the spices used according to one's preference.
The meat are then placed on skewers and grilled over hot coals that will definitely enhance the smoky flavor of the dish. Aside from cooking over hot coals, other option is cooking the dish using a tandoor oven.
Best served when hot with onions, fries flatbread, chutney or salads on the side.
---
Chapli Kabab
A Pakistan specialty known as Chapli Kabab is a popular street food. The term Chapli comes from the Pashto word "Chaprikh" which means "Flat", therefore it is a flat shaped dish that is made from slices of minced meat. It is one of the favorite dish not only in Pakistan but also amongst India and Afghanistan.
Chapli prepared by mixing either minced meat or mutton with spices such as green chilli, mint leaves, pomegranate seeds and coriander (dried).
The dish is best served with salad, yogurt sauce and naan bread on the side.
---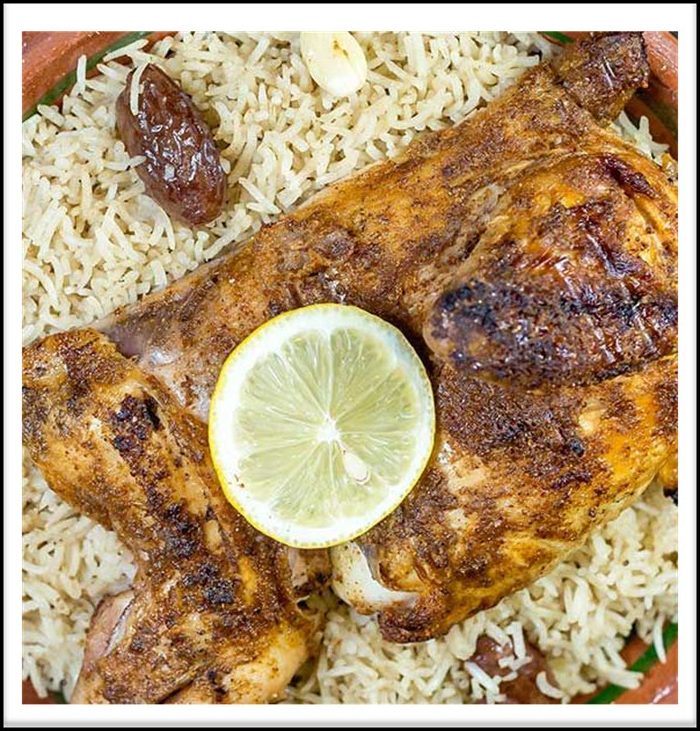 Sajji
Sajji is another popular dish in Pakistan. It originated from Baluchi in Western Pakistan. It is actually known as Roasted whole chicken, although a lamb version is also available is most of the restaurants in Pakistan.
To prepare this dish, the chicken is typically marinated with salt then the whole chicken is then stuffed with grilled papaya paste and are sometimes stuffed with rice and potatoes. It is then skewered and cooked over hot coals or open fire. The result is a delicious and crispy chicken on the inside, while juice and tender on its inside. Grizzled with lemon juice before consuming is also preferable for some.
---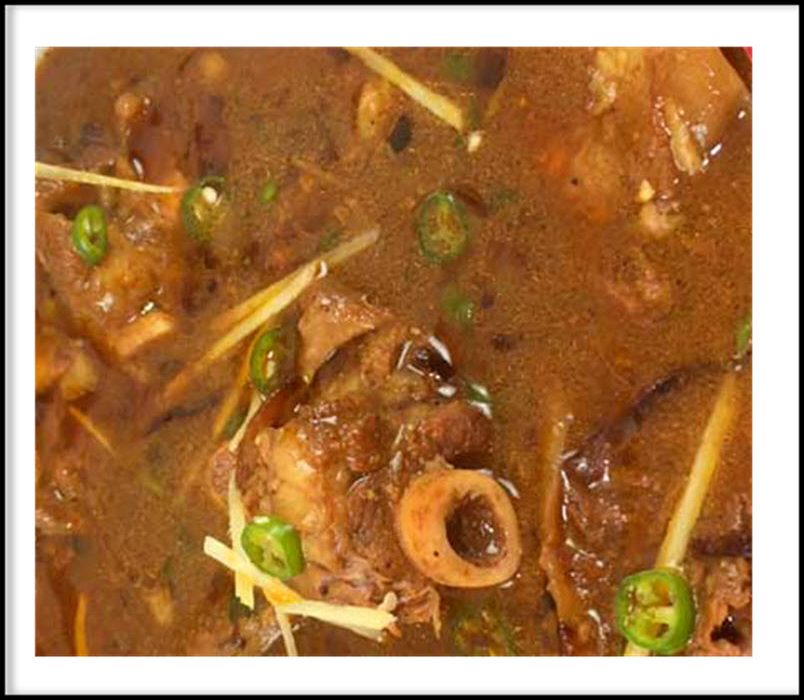 Nihari
Nihari is another meat dish that can also be connected to Pakistan cuisine. It is a slow cooked meat in Pakistan. The meat used are beef shanks, chicken or mutton. One of the favorite dish amongst Pakistan people and Indian people.
To prepare this dish, the meat is usually cooked with stock and various spices such as cloves, garam masala, cumin and cardamom and is usually sealed with a dough on a big pot.
It is considered to be a breakfast meal and is also associated with its Arabic name "Nahar" which means "morning".
---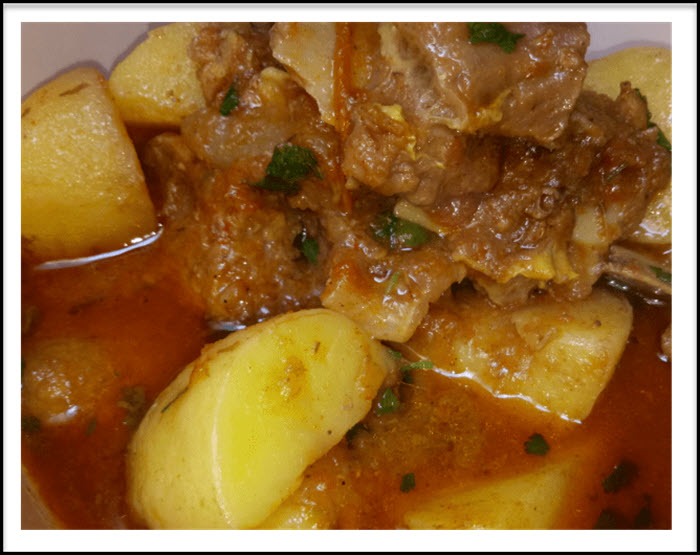 Aloo Gosht
The name of the dish "Aloo Gosht" is derived from the words "Aloo" which means potatoes, and "Gosht" which means meat. Aloo Gosht is a traditional Pakistan meat stew that is generally made of potatoes and meat (mutton, beef and lamb are often used).
Aloo Gosht is made from using chunks of meat and potatoes as the main ingredients. It is prepared by slowly cooking the main ingredients and combining it with ginger, garlic, onions and tomatoes and different spices as well such as coriander, cinnamon, turmeric, red chili powder and black pepper.
---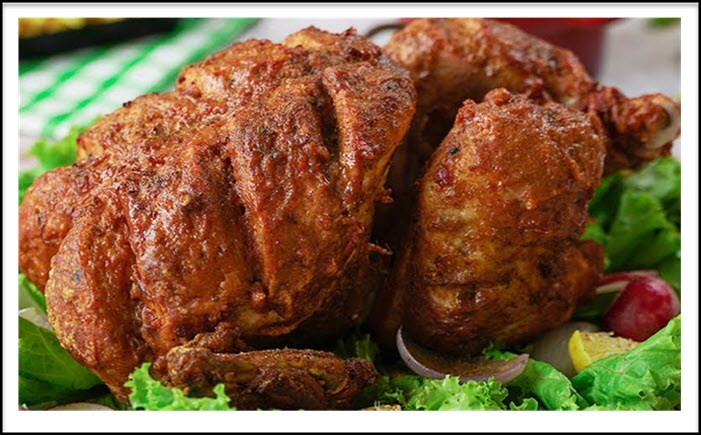 Chargah
Chargah is considered to be a Lahori chicken specialty. Lahori is a city located in Punjab Pakistan.
To prepared this dish, it is marinated first for several hours with several spices such as green chillies, cinnamon powder, garam masala powder, cumin seeds, red chili powder, coriander, turmeric and carom seeds. After marinating the whole chicken, it is then varnished with mixing garlic, ginger, lemon, vinegar, lemon juice. Yogurt is sometimes added too. The marinated chicken is then steamed and then deep fried in cooking oil until golden crispy.
---
Chicken Lahori
Another Lahori specialty known as Chicken Lahori is a chicken curry dish made from cutting the chicken into pieces. The pieces of chicken are stir fried mixed with different spices such as onions, garlic, yogurt, ginger, and tomatoes. Water or chicken stock is then added to simmer until chicken meat is cooked.
Tomatoes are also added to the dish. Once cooked, it is usually topped with cilantro leaves. Best paired with rice or naan on the side.
Since this dish is a spicy curry dish, it is considered to be a staple dish in most of the household in Lahori.
---
Shab Daig
Shab Daig is also known as Shab Deg. The word "Shab" means night while the word "Daig" means Cooking pot. The name of the dish comes from how the dish is being prepared using a traditional technique of slowly cooking the dish overnight using a cooking vessel sealed by a dough over an open firewood.
The dish is cooked with Turnips and rooster meat. Although different meats can also be used such as beef, chicken or lamb. It is prepared by cooking the meat on a broth combined with spices such as saffron, cardamom, fennel seeds, garlic, ginger, garam masala and cinnamon.
At present, a typical Shab Daig meal typically contains chunks of meat, turnips and meatballs. It is best served with steamed rice and naan.
---
Tamatar Gosht
A traditional Lamb and Tomato curry is called Tamatar Gosht. It is made with combining mutton or lamb meat. Other ingredients includes onions, garlic tomatoes (peeled and chopped), garlic oi, ginger, cumin, cloves, red chili powder, bay leaves, cardamom, coriander and salt to taste.
The meat is prepared in tomato based gravy then seasoned. The dish is best paired with roti, naan or chutney.
---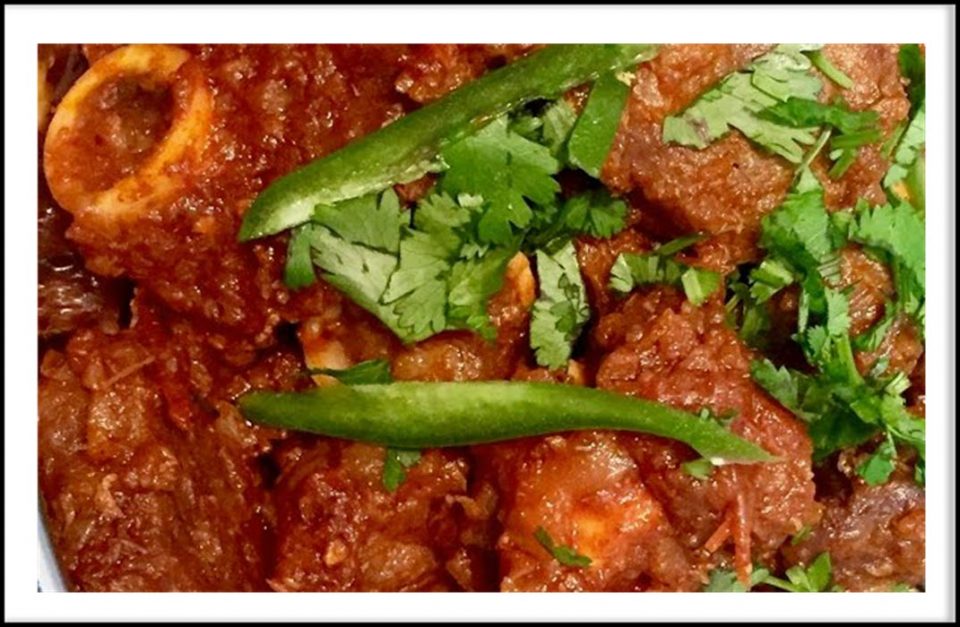 Bhuna Gosht
Bhuna Gosht is a Pakistani Beef curry that is made with tomatoes and spices. The meat used in this dish is usually with mutton, therefore also called as Mutton Bhunna.
---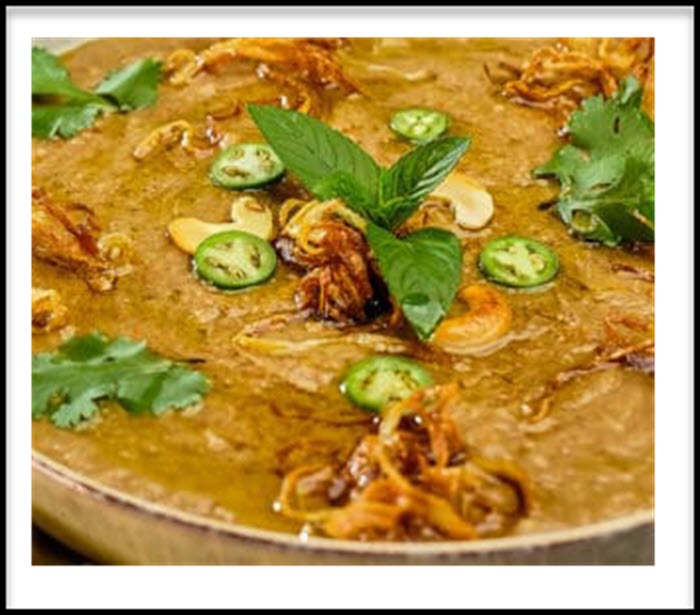 Haleem
Haleem is a Pakistan wheat and meat stew made from barley, meat, wheat and chick peas. It is one of Pakistani favorite lunch recipe.
---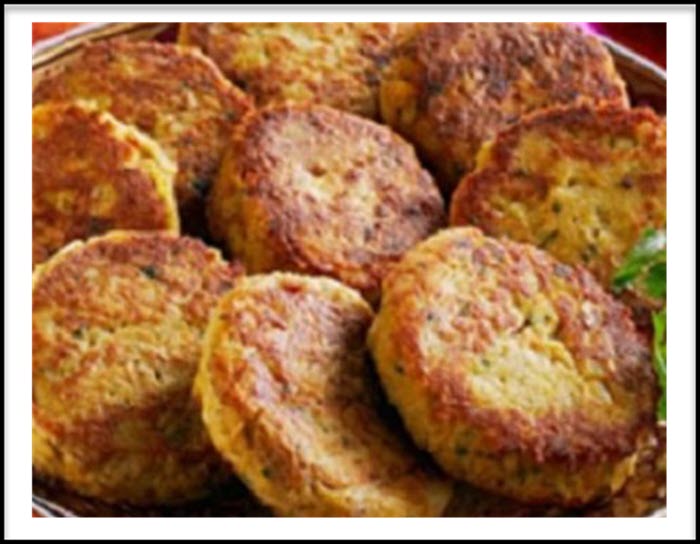 Shami Kebab
Shami Kebab is a super delicious dish that originates in India but is now a popular dish in Pakistan. It is a small patty made from minced meat (beef is usually used but lamb or mutton can be used too.), chickpeas and eggs is used to hold the mixture together.
This dish is a favorite snack or can be eaten as a main dish.
---