Pakistani cuisine is a combination of regional cooking traditions from the Indian subcontinent, Central and Western Asia, as well as influences from the country's Mughal era. The ethnic and cultural diversity of the country has resulted in a variety of cuisines.
The majority of Pakistani cuisine has origins in Punjab's eastern provinces and sections of Sindh, and is usually described as "highly seasoned and spicy", overlapping with Indian cuisine.
There are various vegetarian Pakistani dishes to choose from. Green chillies such as green chili peppers, turmeric, garlic, ginger, cumin, cloves, cinnamon, fennel seeds, onions, spring onions, and other traditional spices and flavoring agents are commonly used used. In Pakistan, vegetable and legume dishes are also highly popular. Baingan bartha and Sarson da saag are common Pakistani meals served in most households. Potatoes and peas are used to make aloo baingan.
If you want to learn more about the most popular Pakistani vegetarian recipes, scroll down and keep reading.
Pakistani Vegetarian Dishes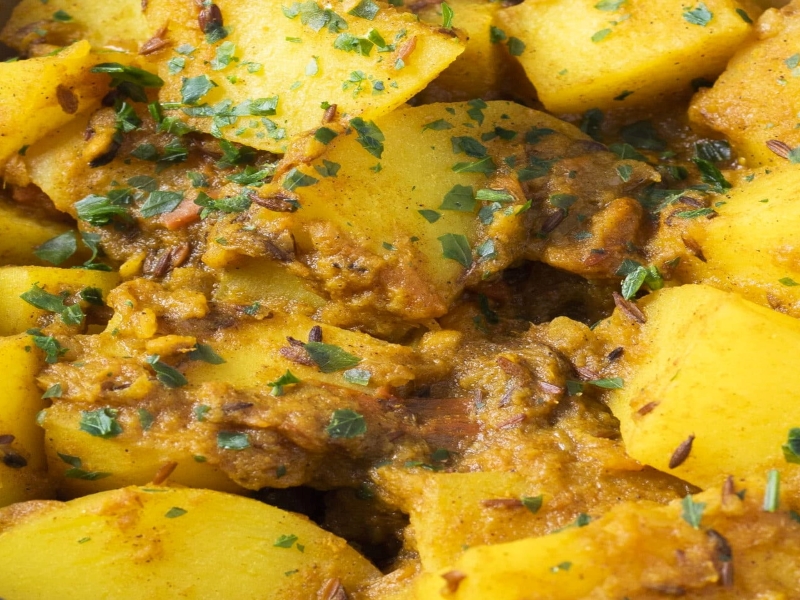 Zeera Aloo Sabzi or Potato Curry With Cumin Seeds
Zeera aloo ki sabzi is basically a potato curry. It is a typical Pakistani vegetarian meal made with sliced potatoes and a simple yet delicious sauce seasoned with cumin seeds and pepper. Its main ingredients are aloo/potatoes, cumin seeds, and other spices, such as ginger, red chili powder, curry leaves, coriander powder, vegetable oil and salt. This dish is not spicy in its original form, but it can be spiced up by adding powdered cayenne pepper. For a hearty dish, it is best served with raita and chutney.
---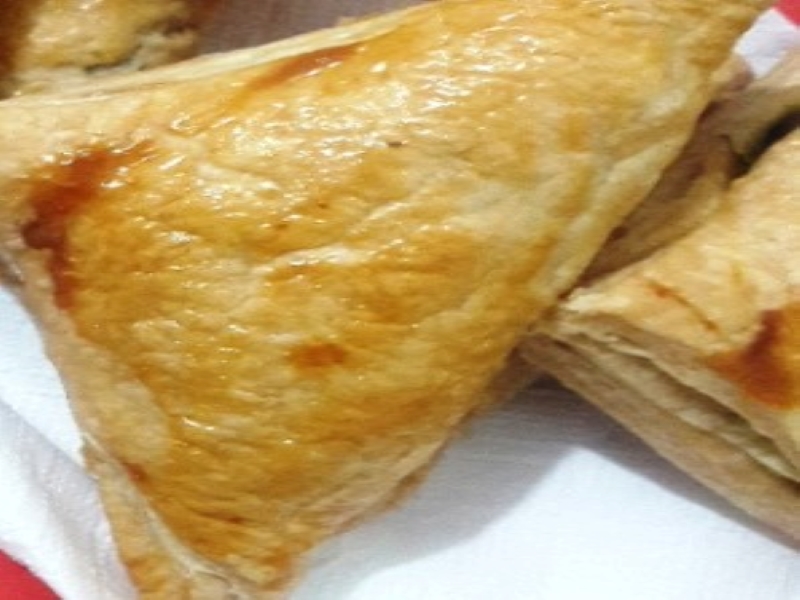 Vegetable Patties
Also known as vegetable puffs. This Pakistani dish is made from spicy potatoes. It is a well-known food in Pakistani and India. In Pakistan, they are known as patties, whereas in India, they are known as vegetable puffs. With a spicy potato and peas mixture enveloped in crispy flaky puff pastry, these vegetable patties are a ideal tea time snack.
---
Bhindi Masala
Also known as okra or lady fingers in Pakistan. Bhindi is a spicy vegetable recipe cooked with fresh okra, onions, tomato curry, and a variety of spices. It is typically fried in oil to remove the stickiness of the vegetable.
---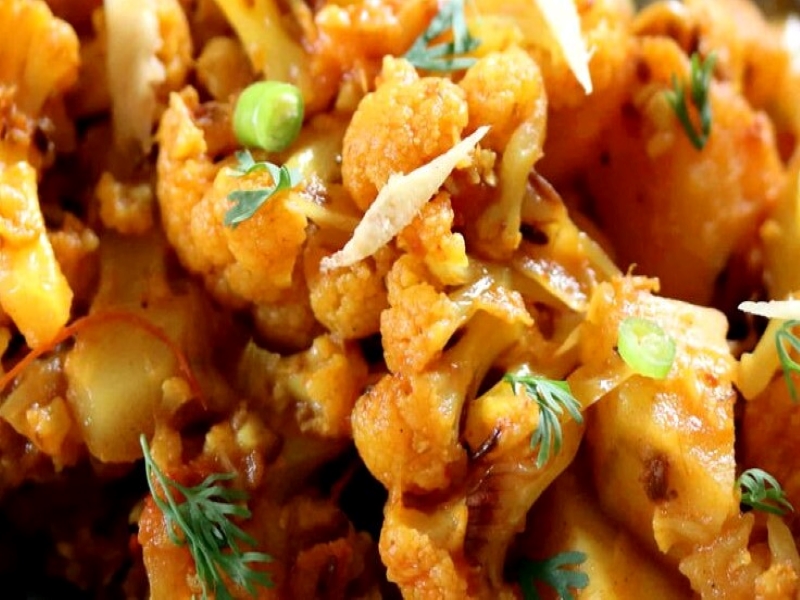 Aloo Gobi
Aloo gobi is a vegetarian recipe prepared with potatoes or aloo, cauliflower, and Indian spices from the Indian subcontinent. It is a common ingredient in Indian and Pakistani dishes. Due to the usage of turmeric, it has a yellowish color and may contain kalonji and curry leaves. Garlic, ginger, onion, coriander stalks, tomato, peas, and cumin are all common components. There are various varieties and dishes that are similar.
---
Baingan ki Borani or Eggplant With Yoghurt
Baingan ki Borani, also known as borani banjan, is a vegetarian Pakistani dish that consists of fried eggplant in a spicy gravy with yogurt, onions, and coriander on top. The dish originated in Persia. Borani is a Persian meal that consists of cooked or raw vegetables served with yoghurt.
---
Bhindi ki Sabzi or Okra Vegetable Curry
Another vegan Pakistani recipe with okra as the main ingredient. Okra, sliced onions, and spices are combined in this easy dish, which is completed with lemon juice. This delicious meal is great with chapatti.
---
Karela
Karela is a vegetable Pakistani dish containing bitter gourd as the main component. Tomatoes, onions, garlic, spices, and other ingredients are also typically used. To remove the bitter taste, the bitter gourd is frequently soaked in salt water and drained before cooking. Traditionally served with flatbread or roti.
---
Bhae ki Sabzi or Lotus Root Curry
This Pakistani vegan dish is created with lotus root, bhae or bhay in Urdu/Sindhi, in an onion-based stew with tamarind pulp and potatoes from Sindh province in Pakistan.
---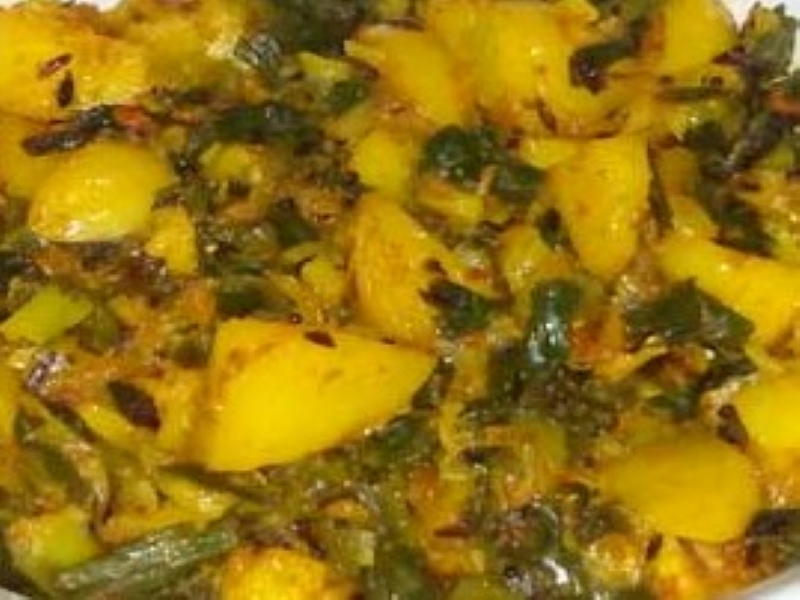 Aloo Hari Piyaz or Potato And Spring Onions Vegetable Curry
This Pakistani vegan dish is easy to make. The delicious dish is made with diced potatoes and spring onions. Other ingredients includes cumin and mustard seeds, red chili flakes, and turmeric.
---
Sindhi Style Crispy Bhindi
A healthier take on the classic crispy bhindi (okra). This is a dry-style crispy okra that goes well with naan or paratha, as well as lentils and rice. It's also vegan and gluten-free. The process of cooking this is using an air fryer.
---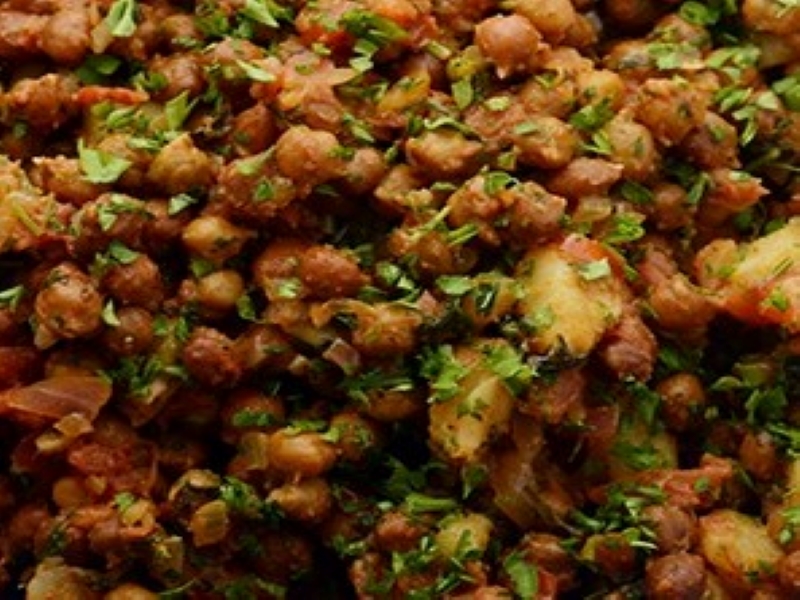 Chana Chaat or Chole Chaat
Chickpeas or chana provide is the main ingredient of this dish. Onions, tomatoes, green chilies, and coriander are the secondary ingredients. Chaat masala and lemon juice are also added to enhance the flavor of the dish.
---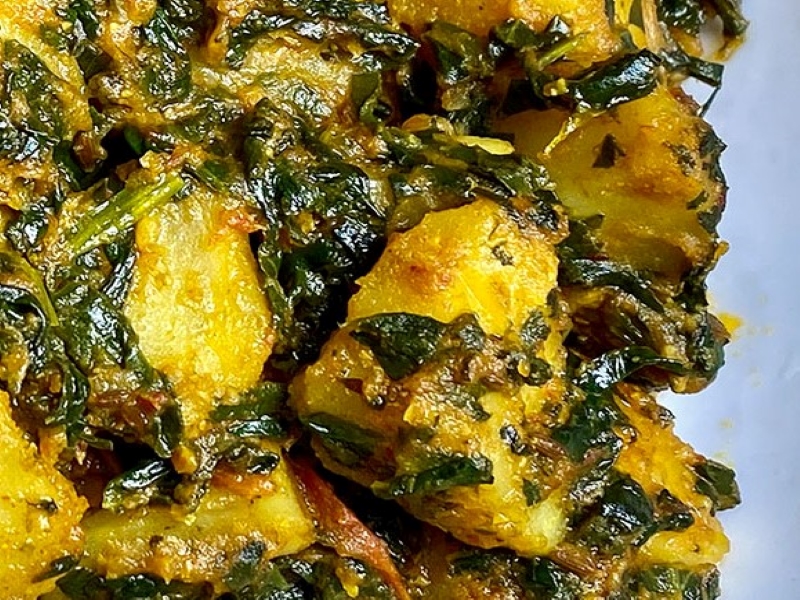 Aloo Palak or Spinach And Potato Curry
One of the most popular vegetarian Pakistani recipes is Aloo Palak, or Spinach and Potato Curry. The delicious meal is typically dry or stir-fried and has less curry. The ingredients include Spinach, potatoes, green chili peppers, tomatoes, onions, garlic, ginger, and other spices. Garam masala can also be added in this dish.
---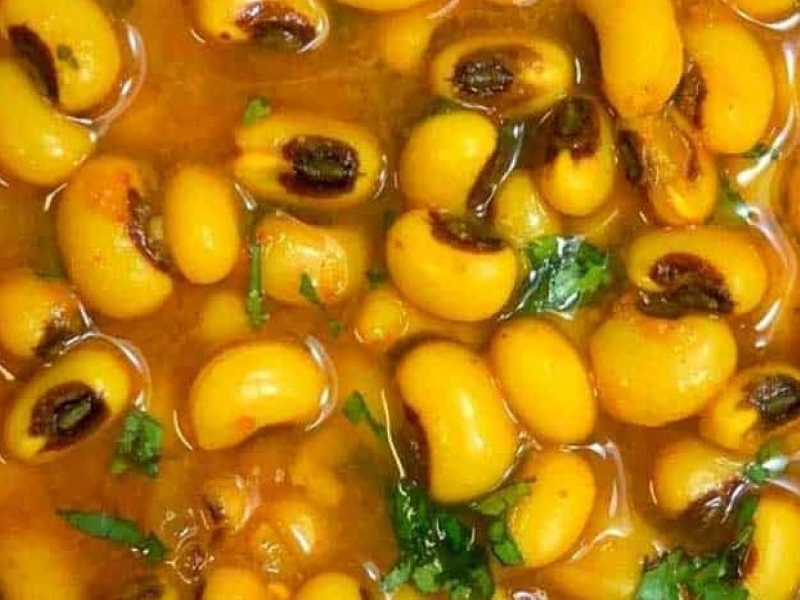 Lobia ka Salan or Black Eyed Peas Curry
Lobia ka Salan is a Pakistani vegan dish cooked with lobia or black eyed peas, garlic, and aromatic spices in an onion-tomato sauce base. This delicious dish can be made using a regular pot or an instant pot pressure cooker.
---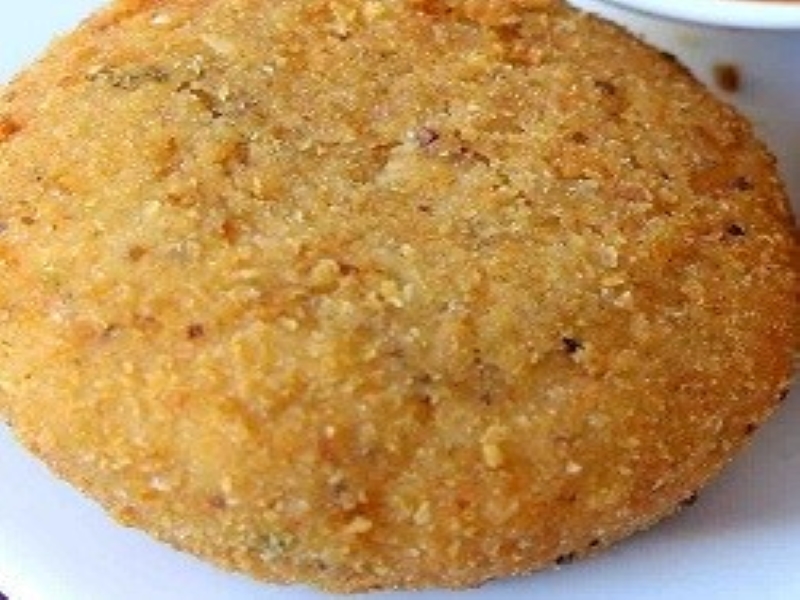 Aloo Kebab or Potato Cutlets
Potato cutlets, also known as aloo kebabs, are cooked from mashed potatoes, herbs, and spices. You can serve them for lunch or dinner, paired to a sandwich, or simply eaten plain with tomato sauce or green chutney.
---
Dahi Baray or Lentil Fritters In Yoghurt
These lentil fritters prepared from ground white lentils are known as Dahi Baray. The very soft baray are topped with spices and chutneys and served in a yoghurt base. This classic Pakistani food recipe is particularly excellent during Ramadan. This recipe is gluten-free and vegetarian.
---
Paneer Tikka Sandwich
Paneer tikka is a popular dish in Pakistani cuisine. It is a delicious spicy sandwich, made with marinated paneer slices that are cooked in a tandoor.
Fresh cheese chunks are marinated in spices before being put on a stick with capsicums (bell peppers), coriander, onions, and tomatoes. The meal is served hot, seasoned with lemon juice, tikka spices, and chaat masala, after being cooked in a tandoor. It may be served with salad or mint chutney. Tikka dishes are generally served with mint chutney. The paneer has a crisp singe on the surface, despite its tenderness.
---
Imli Chutney or Tamarind Chutney
Tamarind pulp, sugar, and spices are used in making this delicious Pakistani dish, Imli Chutney. It goes well with Pakistani street food favorites like dahi baray, chaat, samosa, and others. This dish has a sweet, tangy flavor.
---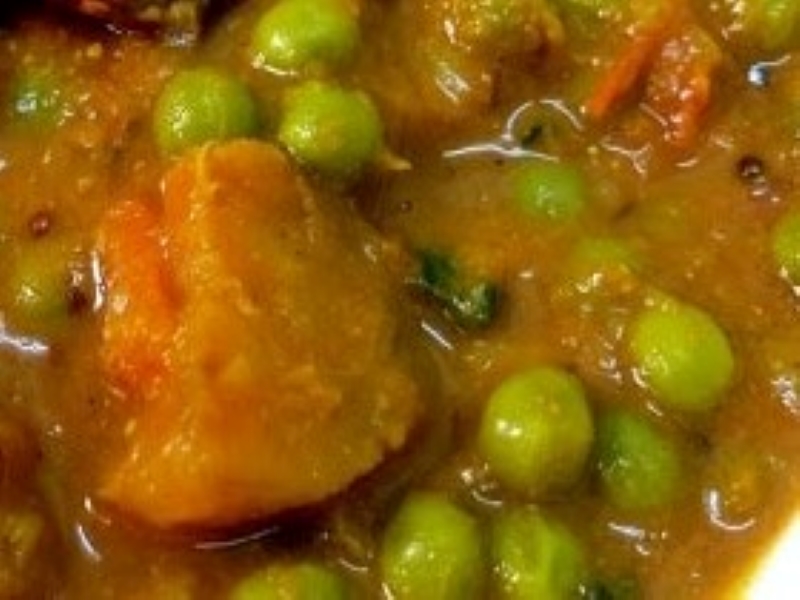 Aloo Matar ki Sabzi or Potato And Peas Curry
With potatoes and peas, this is a basic vegetarian Pakistani curry. You can make this dish even faster by using froze peas.
---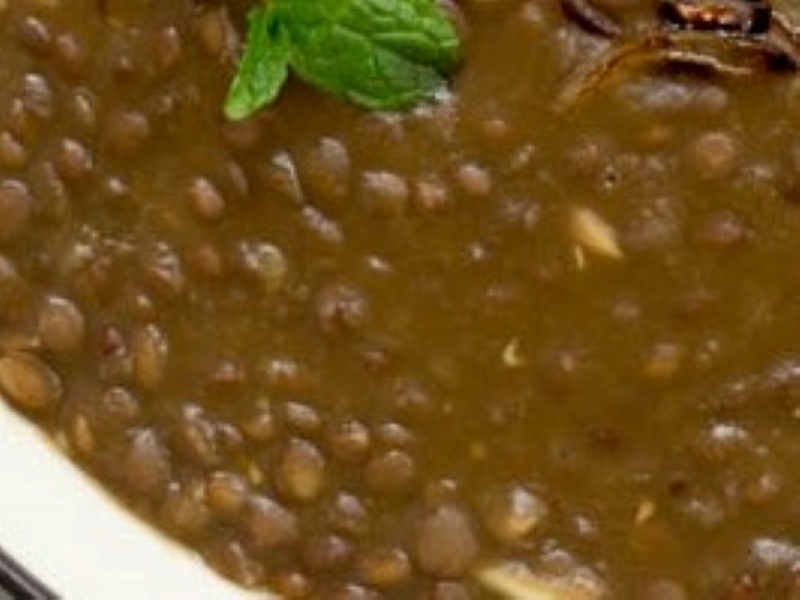 Kaali Daal/Black Lentils
The whole form of masoor ki daal is used to make khari masoor ki daal (or pink lentils). Because the lentils have a brown/black skin in their full form, this daal is commonly referred to as kaali daal. This is a tradition Pakistani dish made from black gram lentils or Kaali Daal. It can be eaten with rice or roti.
---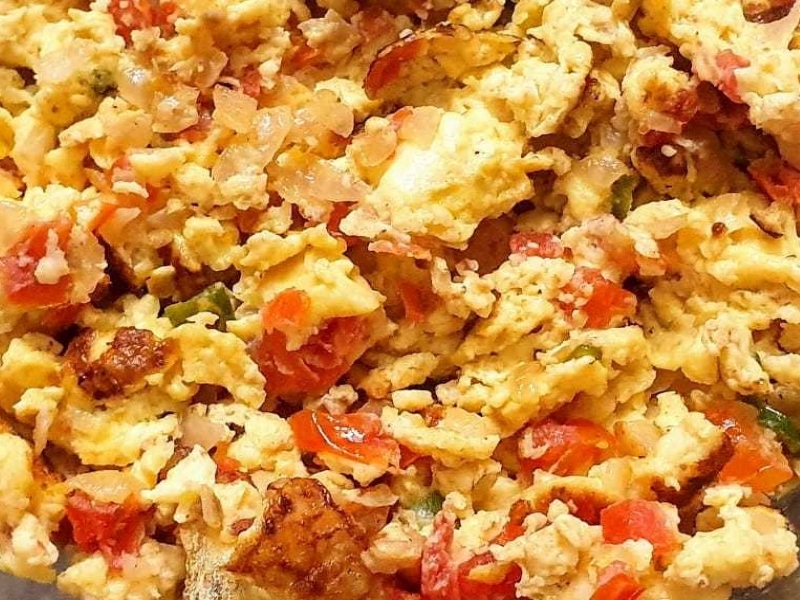 Khagina/Pakistani Scrambled Eggs
These are basically scrambled eggs. The Pakistani version of this dish has green chillies, tomatoes, onions, coriander leaves or cilantro. It is a popular vegetarian breakfast meal that can be served with South Asian style bread, such as roti / chapati, air fryer paratha, naan, or western style bread like toast. Even though khagina is primarily a morning dish, it is also a fantastic lunch or dinner alternative. You'll be able to prepare this dish in just 20 minutes.
---
How To Make Aloo Gobi
Ingredients
Diced potatoes (2 medium-sized)
450 grms cauliflower
1 onion medium, chopped
Garlic
2 tbsp. chopped cilantro
3-4 teaspoons oil
2 tomatoes medium, chopped
Lemon juice
green chili
ginger
ground coriander
1/2 tsp. ground cumin
1/2 tsp. 1 tsp. turmeric powder
black pepper
1/4 teaspoon garam masala powder
salt to taste
Instructions
Cauliflower should be chopped first. Cut off the stem at the bottom of the cauliflower and remove the leaves. Cut in half and then cut both sides in half. Then, chop the stalk by forming a v-shape.
Then, cut the cauliflower florets into small pieces, about 1 inch. If they are a little bigger, cut them in half or quarters.
Add the cumin seeds and onion to a pan and cook until the onions are golden brown. This is an important ingredient in many curries since it forms the base or masala.
Then, put the garlic and ginger and continue to sauté until the pungent smell of the onions fades and the color of the onions deepens even more. Add the tomatoes, including the spice powders and salt, once the onions have turned a deep golden brown color. Adding the tomatoes too soon inhibits the onions from browning properly due to the acid in the tomatoes.
Cook the tomatoes fully until the oil separates from the curry.
Next, stir-fry the cauliflower, potatoes, and green chili pepper to soften them. Allow the vegetables to steam over low to medium heat and cover. If any moisture from the veggies remains after cooking, fry it. If the veggies are adhering to the bottom of the pan, add a dash of water to deglaze it. You want the veggies to be incredibly soft so that you can scoop them up with little effort.
Sprinkle with chopped cilantro and soy sauce, garam spice, and lemon juice.
Serve aloo gobi with naan, paratha or roti.
Conlusion
With that said, these Pakistani vegan recipes are great dishes worth trying if you want something healthy and unique. They are delicious meals, and best shared with your family or friends. The best thing about these dishes is that they are nutritious, since these foods are made from veggies.