We all know that frozen meat should be thawed first before you cook them. So, it is not difficult to see if you are hesitant with the idea of cooking frozen burgers in the air fryer.
* If you buy through links on our site, we may earn an affiliate commission. For more details, please visit our Privacy policy page.
Now, here's something you need to understand and be confident about: it is safe to cook frozen burgers in an air fryer.
Today, let's take a deeper look at the topic of cooking frozen burgers in an air fryer.
Can you cook frozen hamburgers in an air fryer?
The answer is yes. You can cook a frozen burger in air fryer. Whether you cook fresh or frozen hamburgers, you still get that juicy and delicious result.
Why cook frozen burgers in an air fryer?
There are different reasons people may choose to air fryer frozen hamburgers. Here are some of them:
Quickly cook food, thereby, saving you time.
Convenient to prepare. No need to use grills.
Hamburger patties are rich in protein, iron, and zinc.
Home cooked patties are healthier compared to those you buy from fast-food restaurants.
Air fryers are easy to clean and operate. They are readily available when you need them and quick to store for future use.
Air fryers cook burgers in the most delicious way. It can perfectly cook frozen burger patties while keeping them juicy and tender on the inside.
What are hamburger patties?
Burgers are usually made with hamburger patties. There are different types of hamburger patties, but usually, they are made of ground or minced beef and seasonings. All beef hamburgers are more expensive because of the higher beef content.
In some instances, people use flour, beef trimmings, fat, and vegetable protein to make the hamburger more affordable.
The hamburger patty is then placed inside a sliced bread bun or roll. The patty is cooked by frying it on a pan, grilling, smoking, or broiling it on a flame.
How to make hamburger patties from scratch?
You can definitely buy burger patties from the market. However, this doesn't mean that you can't create them in your home and then later cook a frozen hamburger.
There are a lot of ways to make frozen patties from scratch. How and what ingredients you include is completely up to you. Basically, you need ground beef and minced onion. You can add Worcestershire or soy sauce for added saltiness and smoky flavor.
In a bowl, you simply have to combine all your ingredients and form and divide the mixture into equal patties. You can then cook this immediately or freeze the patties for future use.
What are air fryers?
To better understand how hamburgers in the air fryer work, you need to know first what air fryers are.
An air fryer, as its name implies, uses air to fry your food. It claims that you can get the same results as what deep-frying food can do without the use of oil.
According to studies, air frying food is healthier compared to the conventional way of frying food. The reason is that air frying reduces the number of calories, fat, and harmful compounds found in food.
Because of the perceived health benefits of air fryers and all the conveniences that come with them, the air fryer has become phenomenally popular in the United States. It is estimated that about 40% of homes in the US had air fryers in the past and in the present.
Here are some of the best air fryers in the market: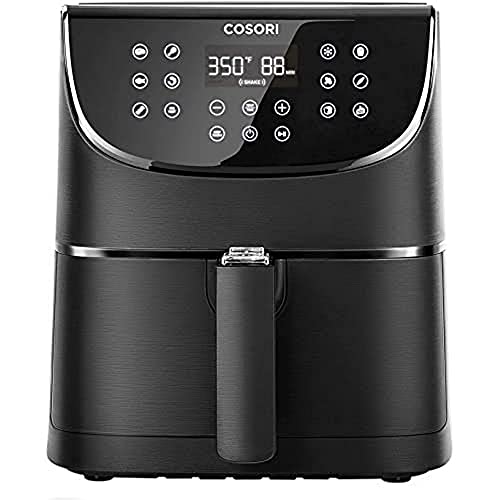 Air fryer by COSORI – this is perhaps the most popular air fryer in the market today. It can cook your frozen burger in just a few minutes and the least amount of oil possible. Aside from air frying, it also comes with 13 one-touch cooking functions.
Buy it now: Amazon
---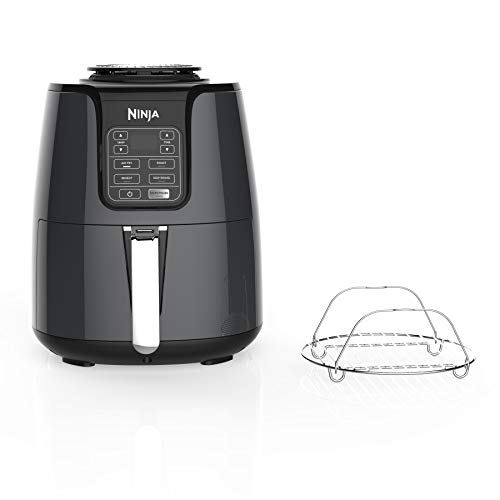 Ninja air fryer (AF101) – this air fryer cooks your burger patty with up to 75% less fat and grease compared to traditional frying methods. It comes with a wide temperature range and allows you to quickly or slowly cook your patties.
Buy it now: Amazon
---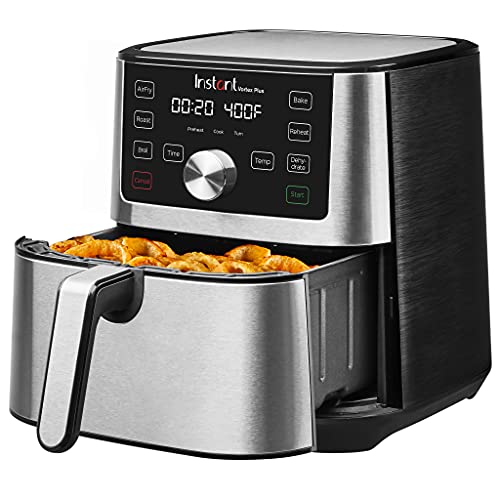 Instant Pot Vortex air fryer – you can easily fit up to 3 burger patties in this air fryer. The product is easy to use with its intuitive touchscreen display. Cleaning is a breeze as well because of its non-stick air fry basket.
Buy it now: Amazon
---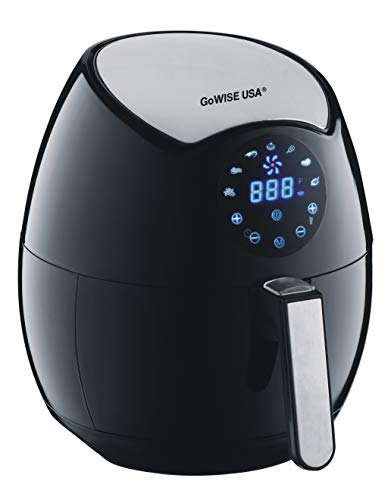 GoWISE USA air fryer – this is an affordable air fryer. Although it's way cheaper than other air fryers, it does the job excellently. It has a capacity of 3.5 liters, which means you can easily cook a few patties simultaneously. The touchscreen control area allows you to use one of their seven built-in smart cooking programs.
Buy it now: Amazon
---
Philips air fryer (HD9741) – according to the manufacturer, this air fryer is the only air fryer with fat removal technology. It allows you to reduce fat content and eliminate excess fat from your burger patty. This ensures that you get not only great-tasting patties but also healthy ones.
Buy it now: Amazon
---
Because of the many types and models of air fryers out there, it is best that you take some time to consider and explore your options. To have the right air fryer burgers, you need to use the right product.
Be sure to know exactly your needs, preference, and budget. Read through the features and details of a particular air fryer. If you simply need a basic air fryer with no added features, then you can go for the more affordable ones.
However, you may also consider other models that come with other functionalities. This can actually save you more money in the future and even cook other air fryer recipes.
How to cook frozen burgers with an air fryer?
Now, we come to our main topic: What are the steps to take when cooking a frozen hamburger patty with an air fryer?
Cooking frozen hamburger patties with an air fryer is super easy. All you need to do is set up the air fryer and you're ready to go.
For more specific details, here are the steps you should take:
Gather your ingredients

Your ingredients depend on your chosen recipe. However, for the purpose of our discussion today, let's focus on cooking frozen burger patties.

So, the first step is to prepare your ingredients. Get your frozen burger and place the patties in the air fryer basket. Close the lid.

Set the air fryer

Air fryers differ in their models and specifications. However, all of them can easily be programmed to cook at 350-275 degrees. Keep this setting for 7-10 minutes.

Cook the burger

After waiting for 7-10 minutes, open the air fryer lid, flip the burger using a spatula or tong. Close the lid. Use the same setting before and wait for another 7-10 minutes.

Serve

Open the lid and by this time, your burger patty should be ready. Now, you have the option to use your burger patty any way you want. You can serve it like any hamburger together with bread buns or serve it as a burger steak with gravy.

Burger patties can also be the perfect meat for tacos, soups, burritos, salads, stews, and casseroles.
Quick tips for cooking frozen burgers in air fryers
To ensure that you have great-tasting burger patties, remember the following tips:
Do not overcrowd your air fryer with burger patties.
Do not overlap burger patties in your air fryer. Make sure they don't touch each other.
Cooking time may vary depending on the size and thickness of your burger patties. You may not get it right the first time. So, check the doneness of the patty before serving. Give 12-20 minutes of cooking time to be sure.
When you're halfway done cooking your burger patties, you can add some seasonings to make it more delightful. Seasonings may include the following:
Add aluminum foil to the bottom of your air fryer. This prevents grease from falling down the grate. Grease can produce a lot of air fryer smoke. The aluminum foil would also make it easier for you to clean your air fryer once you're done.
If your air fryer smokes, it is most likely because of the grease. Aside from aluminum foil, you can also add a little amount of water to the drip pan. Others mentioned that adding bread would catch the grease and thus, prevent smoking.
If you're having burgers with buns, you can also toast the buns using your air fryer. It is better to toast your buns first before cooking the patties.
In some cases, you may need to preheat your air fryer. This is a case-by-case basis and you may need to check your user manual to determine the best steps.
Start cooking frozen burgers
Using your air fryer to cook frozen burger patties is so easy. It's a quick and convenient way to prepare food. No need for any complicated steps. All you need is to follow what this article discussed and you should be on your way to enjoying the best burger made in your kitchen!
* If you buy through links on our site, we may earn an affiliate commission. For more details, please visit our Privacy policy page.