Pizza Hut has established its name as the original pizza chain. As an American multinational restaurant chain and international franchise founded in 1958 in Wichita, Kansas by Dan and Frank Carney, Pizza Hut serves their signature pan pizza and other dishes including pasta, breadsticks and desserts.
With their overwhelming choices of pizzas on the menu, it is hard to pick which one to order. To help you make a decision in ordering the right pizza, here are some of the best Pizza Hut pizzas.
Best Pizza Hut Pizzas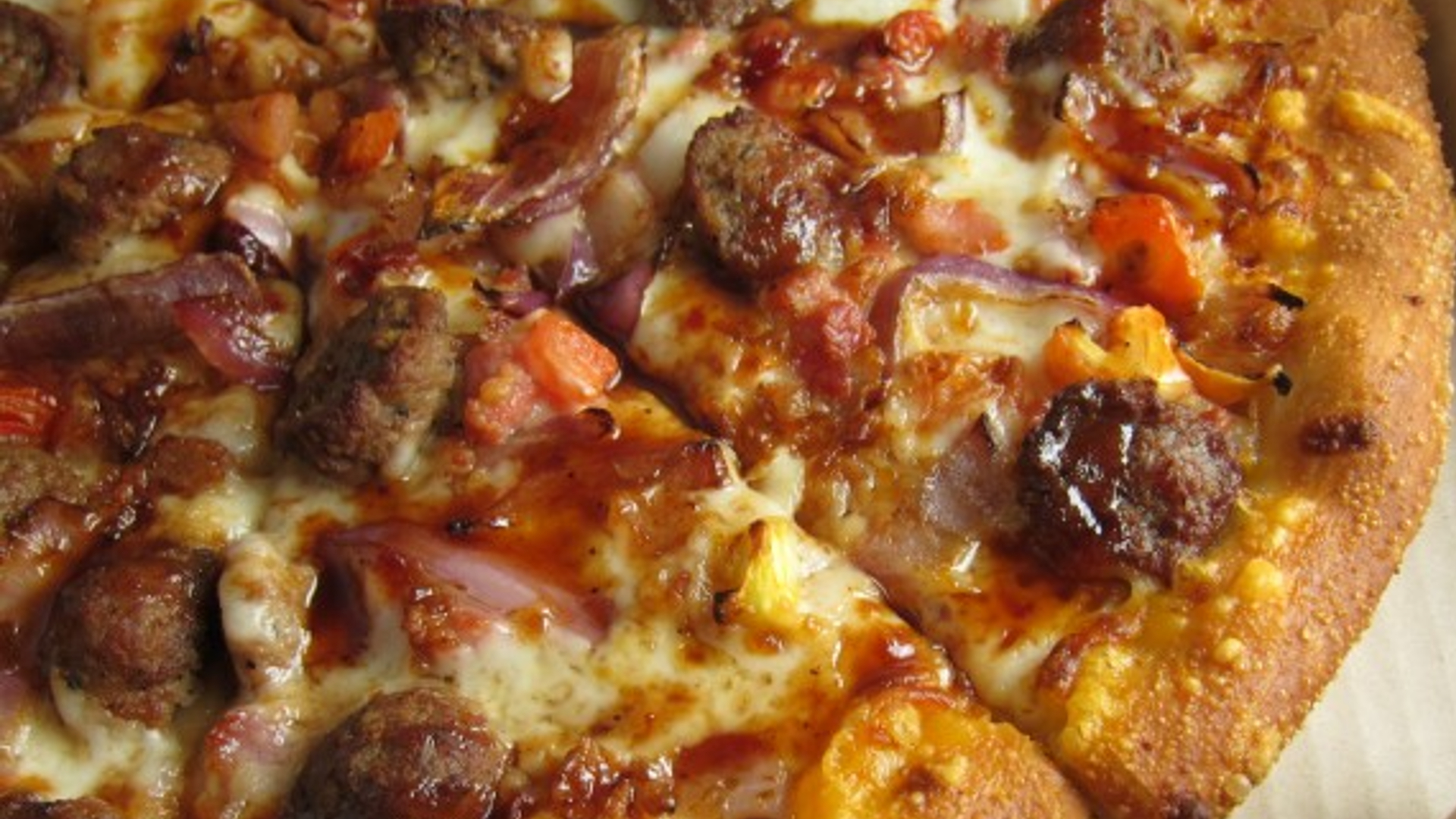 BBQ Bacon Cheeseburger Pizza
One of Pizza Hut's innovative pizza creations, the BBQ Bacon Cheeseburger Pizza is made with seasoned beef, ham, and mozzarella topped with a deliciously smokey barbeque sauce. Its pizza base is also insanely yummy.
If you visit a Pizza Hut chain with your friends, you might want to try ordering the BBQ Bacon Cheeseburger Pizza. Though it started as a simple pizza, this flavor has become special over the years and has gained a popularity spot on their menu.
---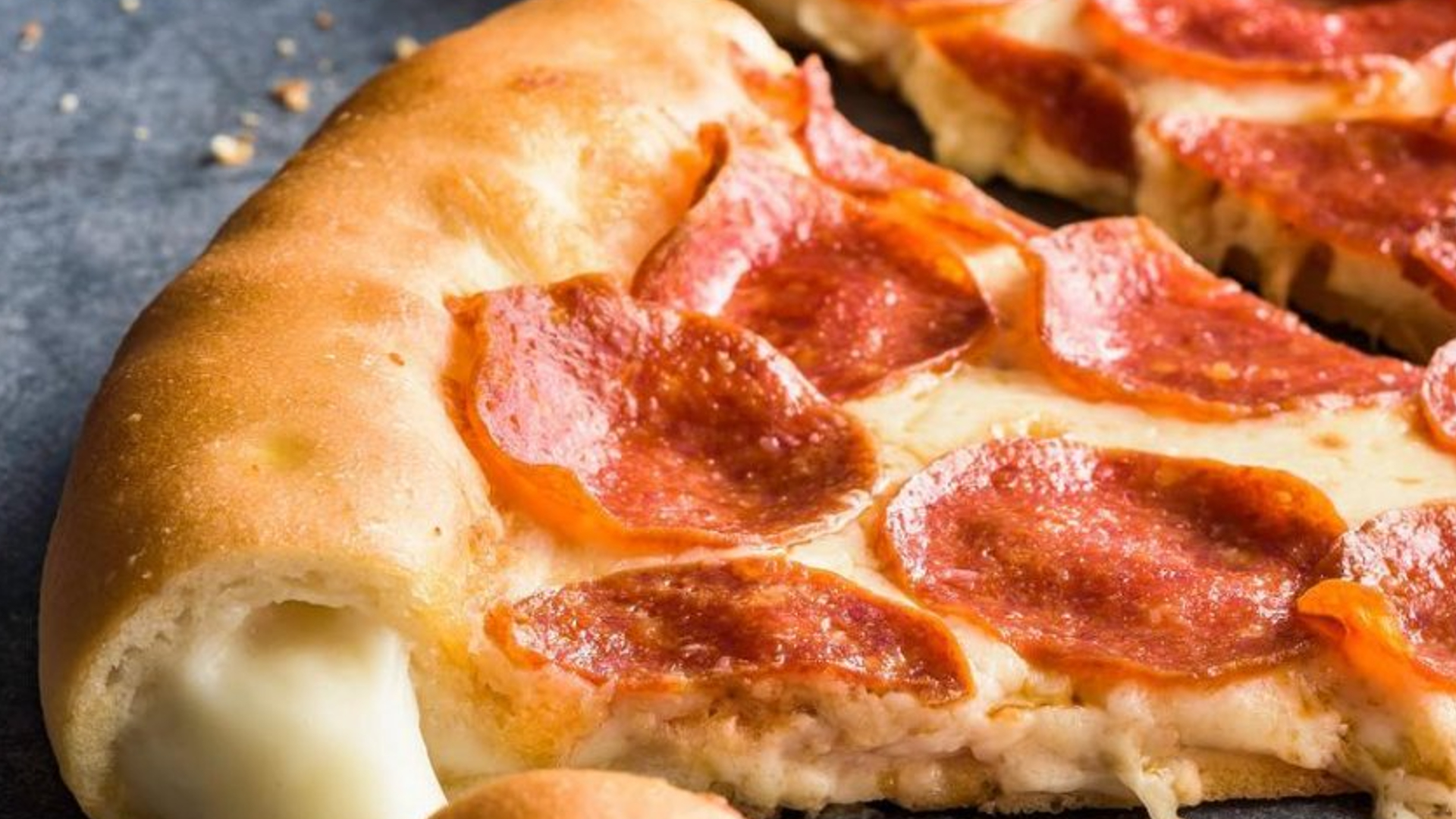 Mozzarella Stuffed Crust Pizza
Yes, this is not your typical crust as it is loaded with lots of cheese. Some would say that pizza crust is the worst part of the pizza, but once you try the Mozzarella Stuffed Crust Pizza, it will change your views on pizza crusts as there is too much cheese on it.
You can eat this pizza base all by itself or pair with whatever toppings you like. This is certainly one of the best stuffed crust on the market. Go ahead and visit the nearest Pizza Hut store in your area and try this crust made with 100% real cheese made from whole milk mozzarella.
---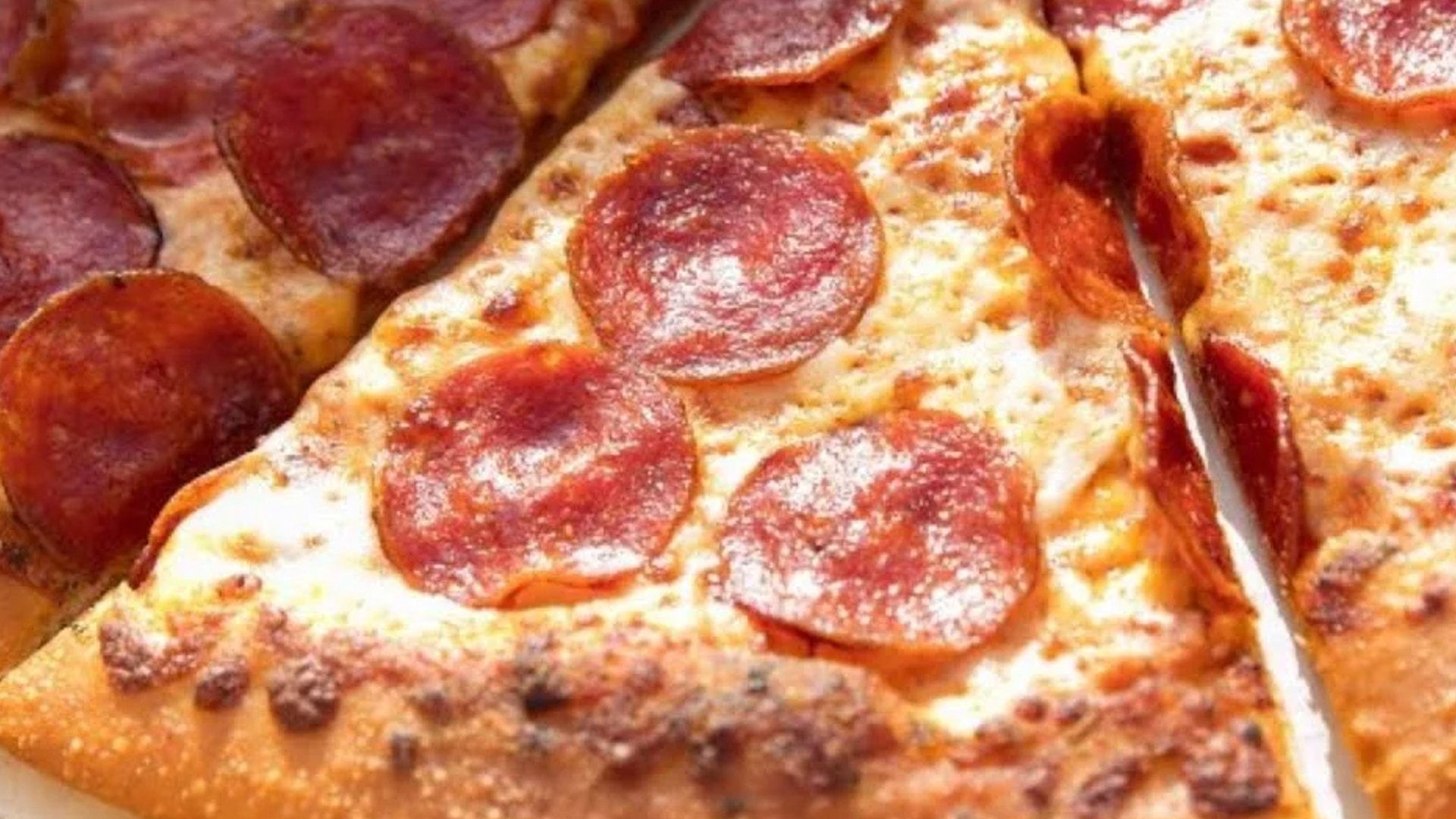 Pepperoni Pizza
Pepperoni Pizza is Pizza Hut's absolute classic on their menu. Once tasted, you will know that there's magic when Pizza Hut creates their pizza. The Pepperoni Pizza is crunchier and spicier than the other pizzas, plus it has a better texture and the sauce just hits the right spot.
Pepperoni Pizza is one of the most popular pizzas even with other pizza chains. Pizza Hut's pepperoni pizza is made of pork, beef, salt, and contains 2% or less of: spices, dextrose, lactic acid starter culture, natural spice extractives, extractives of paprika, extractives of rosemary, sodium nitrite. Though not all people would the the taste of Pepperoni, the majority would agree that when it comes to the selections at Pizza Hut, the pepperoni pizza would emerge on top as it is yummy and delicious.
---
Meat Lover's Pizza
This Pizza Hut pizza is richly decorated with nine delicious toppings and is truly the perfect choice for those who love meat on their pizza. It is typically topped with beef, ham, italian, sausage, pepperoni, seasoned pork, bell peppers, mushrooms, onions, and pineapples.
With the perfect amount of cheese and sauce, this meat lovers pizza would be perfect for those who are looking for a real treat. Check this out and order Meat Lover's Pizza on Pizza Hut's menu.
---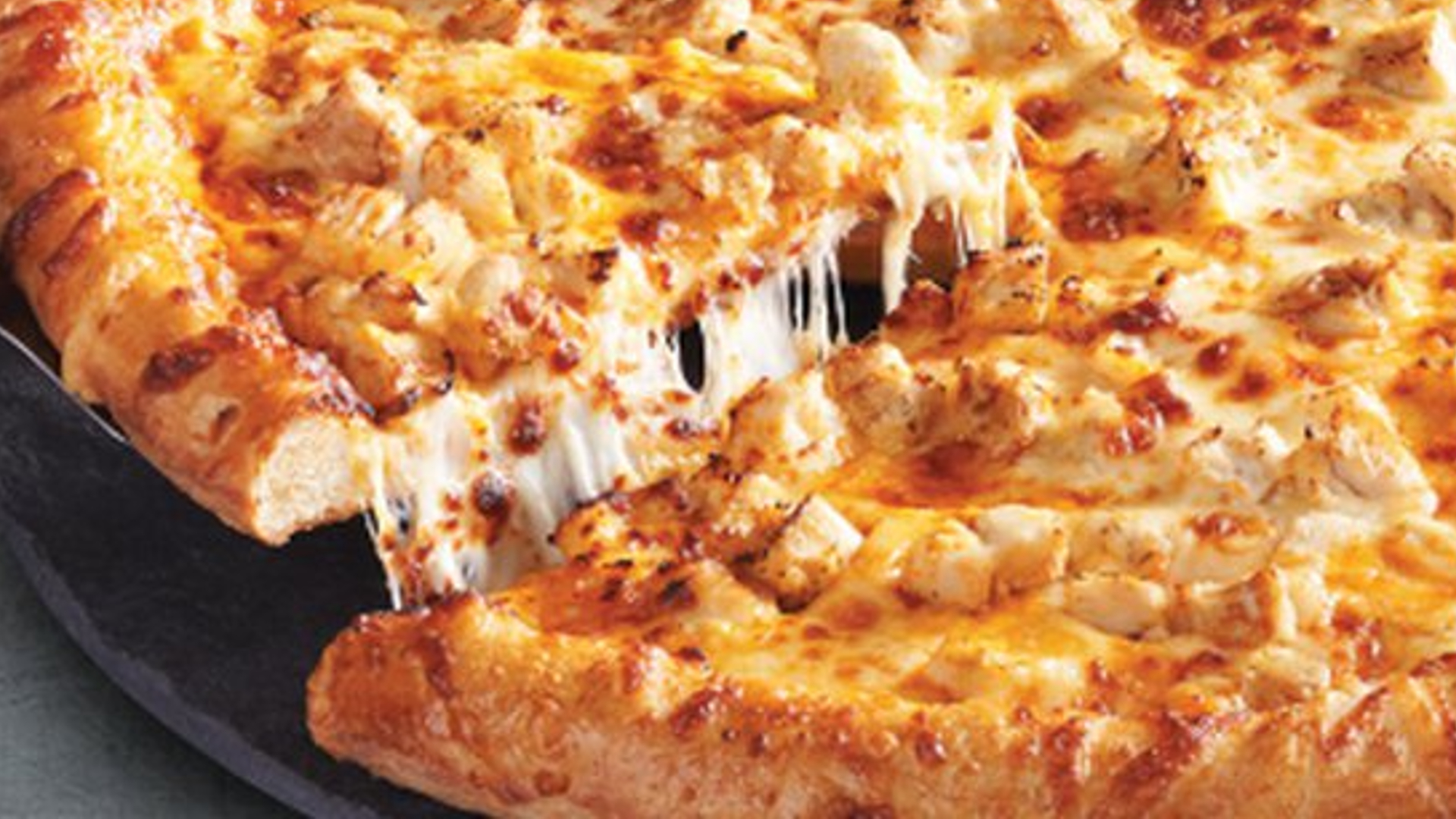 Buffalo Chicken Pizza
Pizza Hut has been inspired to take the buffalo chicken on their pizza, thus, they created the Buffalo Chicken Pizza. If you are looking to satisfy your buffalo chicken cravings but don't want to deal with those messy bones, try ordering this on Pizza Hut's menu.
The Pizza Hut's buffalo chicken pizza is made with deliciously stretchy mozzarella, jalapeños, banana peppers, Southern-style fried chicken bites/boneless wings/grilled chicken and Buffalo sauce placed on top of the cheddar crust. Indulge your mouth with its fancy and alluring tastes.
---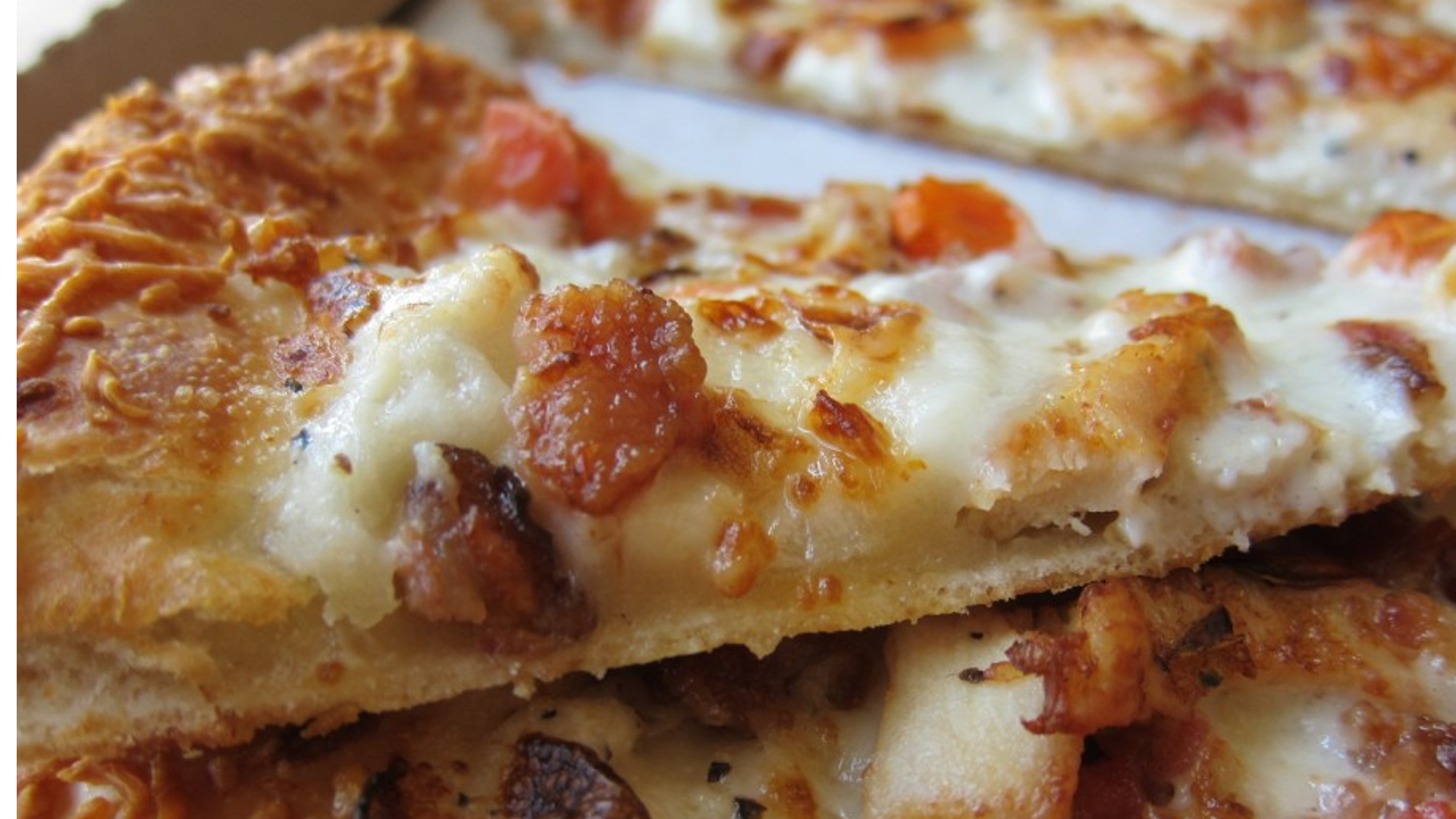 Chicken-Bacon Parmesan Supreme Pizza
Also called Chicken Supreme Pizza, Pizza Hut's Chicken-Bacon Parmesan Supreme Pizza is also on the top of Pizza Hut order. It is made of a creamy garlic, Parmesan & Romano sauce, toasted Parmesan crust, and a sprinkling of a Parmesan-parsley blend.
This is surely a creamy type of pizza topped with sliced white meat chicken, smoked bacon pieces, and diced tomatoes. Get your hands with Pizza Hut's Chicken-Bacon Parmesan Supreme Pizza.
BBQ Lover's Pizza
BBQ Lover's Pizza is the sister of Meat Lovers pizza. It is also a classic pizza base topped with BBQ sauce, chicken, bacon, and sweetcorn. These combinations of ingredients give this pizza a taste unlike any other.
If you prefer a BBQ sauce over the classic marinara sauce, then this BBQ Lover's Pizza will suit you perfectly for you. This might not be the pizza for everyone, but it will surely stand out in the crowd of pizzas.
---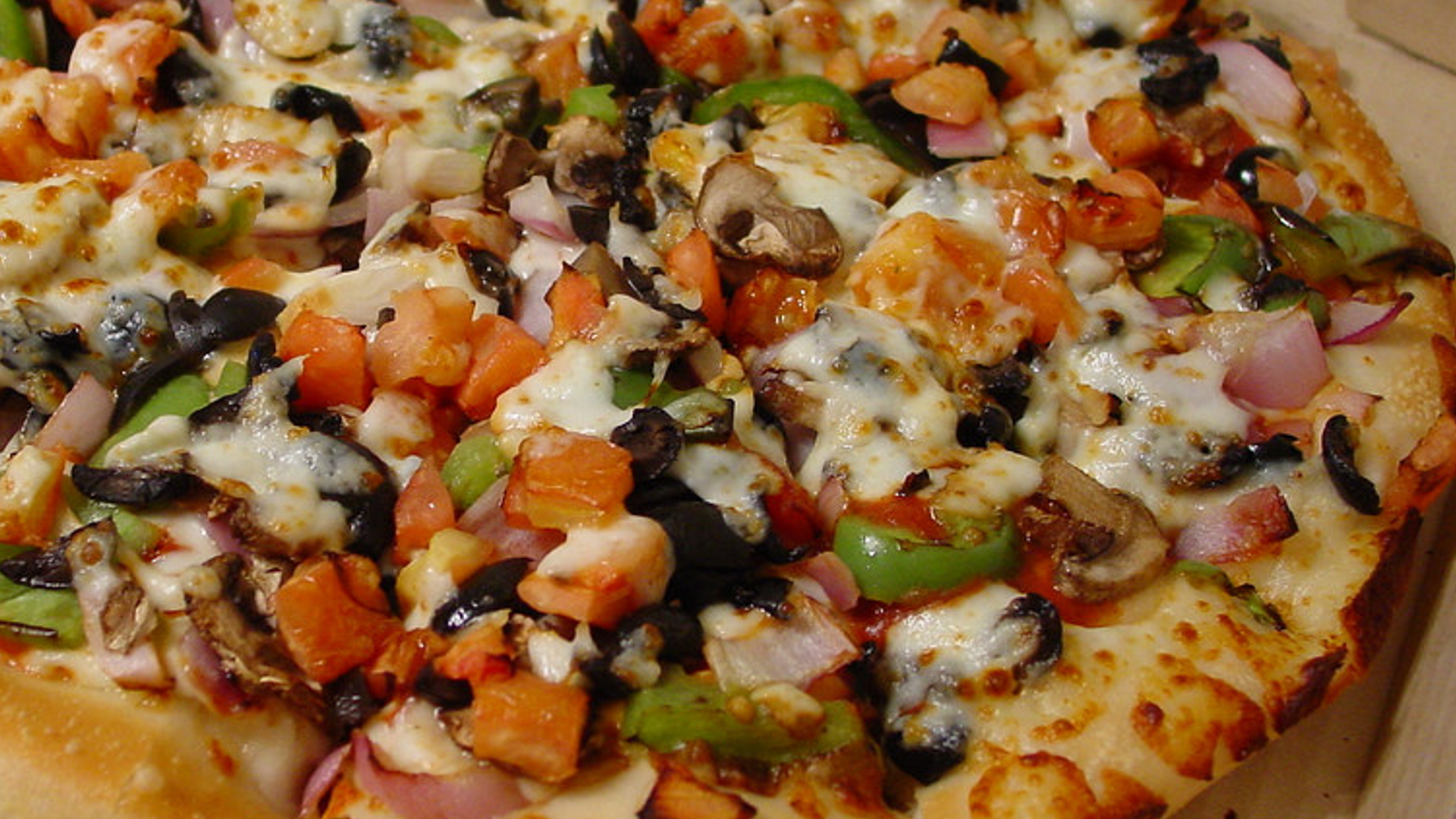 Veggie Lover's Pizza
You might think that there's no such thing as vegan options in restaurants like Pizza Hut, but they do offer it through the name of Veggie Lover's Pizza. It might seldom be for vegans to enjoy some pizzas, but this one will break the curse.
Pizza Hut's Veggie Lover's Pizza is made with crunchy bell peppers or green peppers, mushrooms, chunky onion, tomatoes, and juicy pineapple put on top of a double layer of mozzarella cheese. It is a vegan pizza that's loaded with flavor and tastes great. If you are tired of the go-to margarita pizza as a veggie option, try out this Pizza Hut's yummy treat first.
---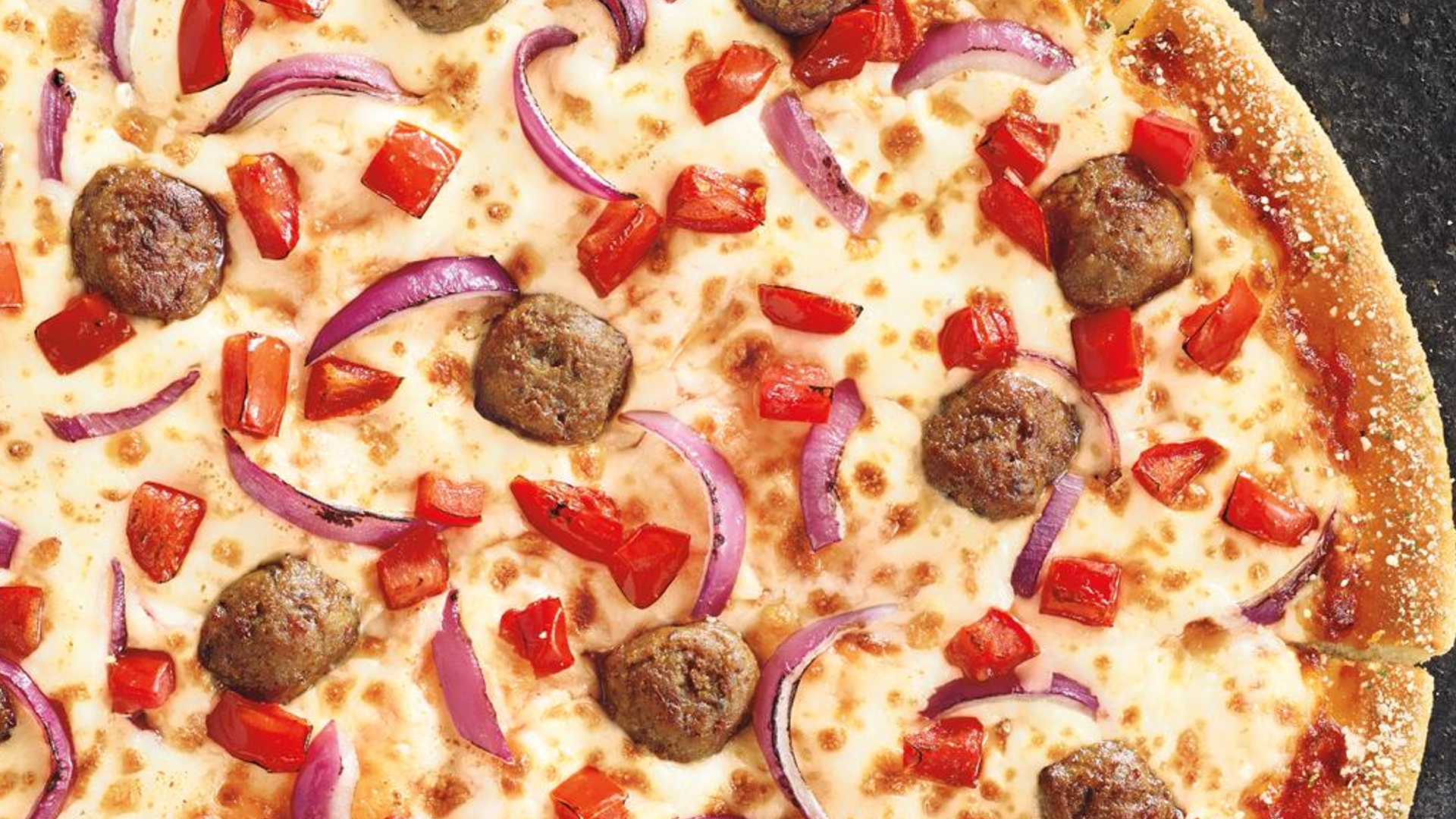 Old-fashioned Meatball Pizza
Indulge yourself with a classic Italian treat that is made with classic marinara sauce, meatballs, fresh red onions and diced Roma tomatoes. These ingredients surely flavored Pizza Hut's Old-fashioned Meatball Pizza.
This Pizza Hut's offering is a perfect blend of classic and refreshing pizza. With its ingredients, this classic treat would not taste bland and will surely give some smile after eating.
---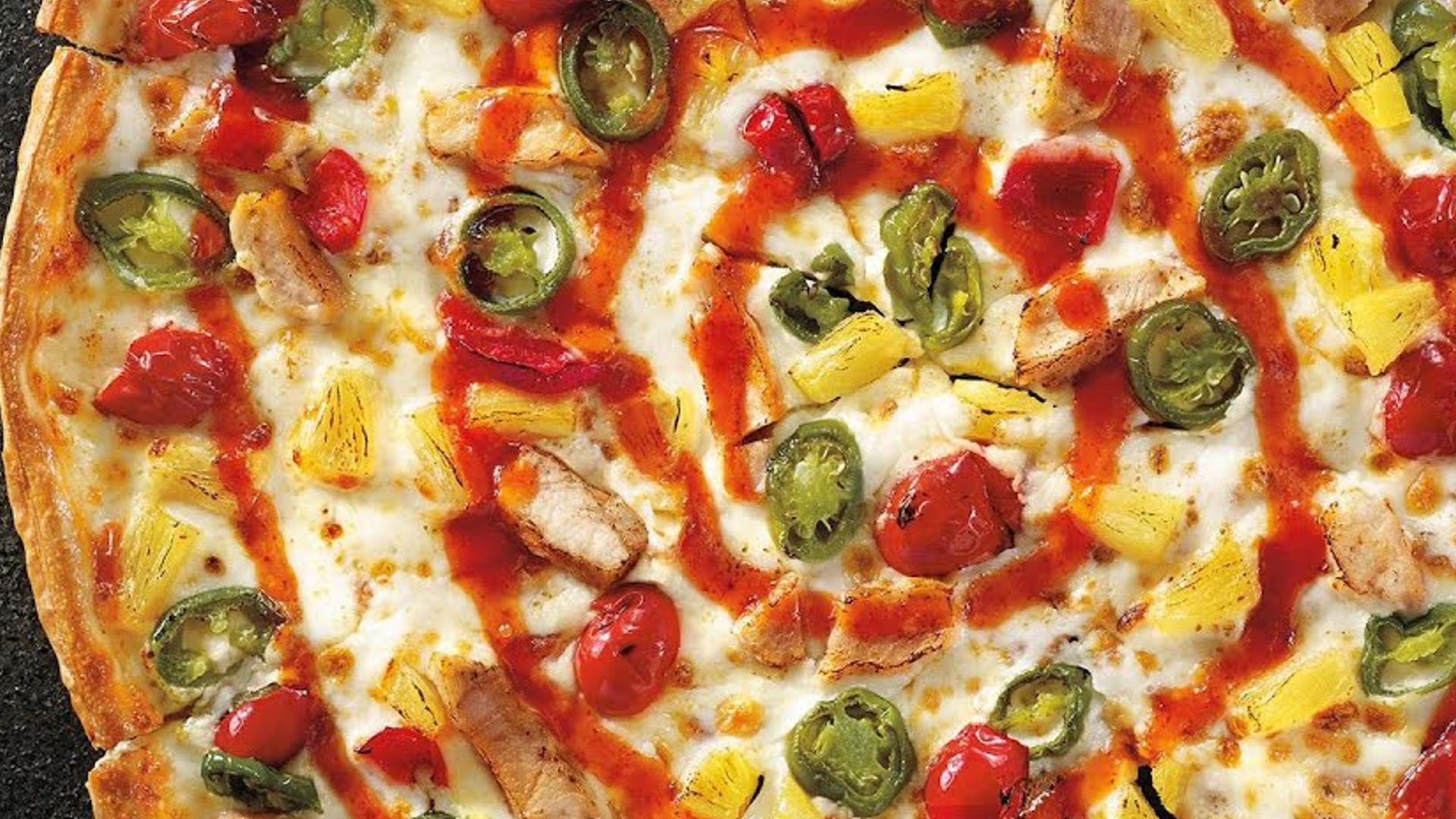 Sweet Sriracha Dynamite Pizza
Spicy food lovers can be treated with this Sweet Sriracha Dynamite Pizza from Pizza hut. It offers some nice kick, along with great taste and flavor that you would love.
This pizza is made with Honey Sriracha sauce topped with grilled chicken, sliced jalapeño peppers, sweet pineapple and Peruvian cherry peppers. These ingredients explode in your mouth as you bite into a slice of Sweet Sriracha Dynamite Pizza.
---
Is Pizza Hut Still Famous?
With the recent pandemic that hit the entire world, some businesses have seen a decline in revenue. Pizza Hut has already established its name as one of the most popular pizza restaurants in the world. They're actually considered as the number one pizza provider in the world, serving over a million pizzas a day in more than 15,600 restaurants in 90 countries.
But with the recent situation, Pizza Hut has not been exempted with the decline of sales. There are stores in some countries that closed, while some have to temporarily suspend their business. The chain's largest franchisee also declared bankruptcy, which resulted in the company to lock the doors. They have to shutter 300 locations and offer up another 927 locations for sale.
---
Are There Any Other Items on a Pizza Hut Menu?
While pizza is the star of a Pizza Hut menu, there are other choices to choose from when dining in this restaurant. Some of the popular items in their menu include breadsticks, breaded boneless wings, Buffalo Mild Boneless Wings and Honey BBQ Boneless Wings.
After eating some of their best pizzas, you can also order their Cinnamon Mini rolls for dessert. An order will include 10 delicious bites of ooey-gooey, warm deliciousness cinnamon rolls topped with signature cream cheese icing.
---
Conclusion
When it comes to the choice of the best pizza in Pizza hut, it all boils down to one's own preference and taste. It doesn't mean that a great pizza for others would taste great on you. However, the majority could tell which pizzas would rank at the top. So no matter what flavor of pizza you choose, as long as it satisfies your cravings and fills your stomach, then that's the best pizza.