Pizza is known to be the most popular dish eaten worldwide. Let us explore some of the most popular pizza toppings that should give you the idea for having delectable and enticing snacks.
WHAT IS PIZZA?
Pizza was invented in Naples, Italy in the 18th century. This dish consists of a flat, round-based dough, topped with various ingredients such as tomato sauce, cheese, meat, and vegetables.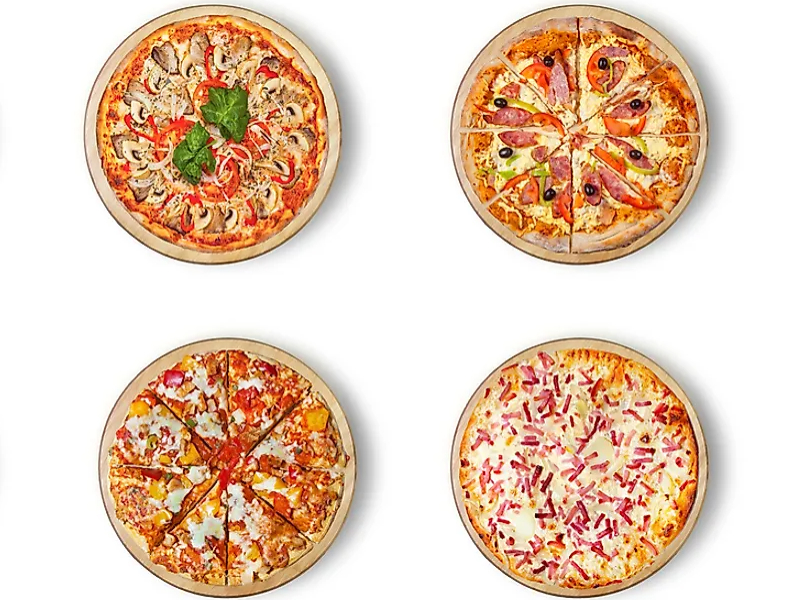 Later on, pizza has spread all over the globe and the original toppings have changed. The styles and ingredients vary depending on what region the pizza is prepared and the preferred taste of the people in a particular place.
Today, countless pizza recipes are created. Thus, this dish is named the most consumed food.
May it be a homemade pizza or commercially sold ones, here are the best pizza topping ideas that will surely make your pizza night the most unforgettable one.
So here are the most pizza toppings that are worth a try!
22 POPULAR PIZZA TOPPINGS
Below is the list of the most popular pizza toppings that are available all over the world.
AVOCADO
Avocado pizza is a very refreshing and healthy pizza pie one must try. It has a base of mozzarella cheese and pizza sauce, topped with red onions, fresh bell peppers, slices of fresh avocado, goat cheese or Parmesan cheese, and sprinkle with fresh basil after baking.
Avocado pizza is usually served by finest restaurants like Kola House restaurant in New York city and resto. Since the ingredients are easy to find from any local supermarkets, avocado pizza can also be made at home.
---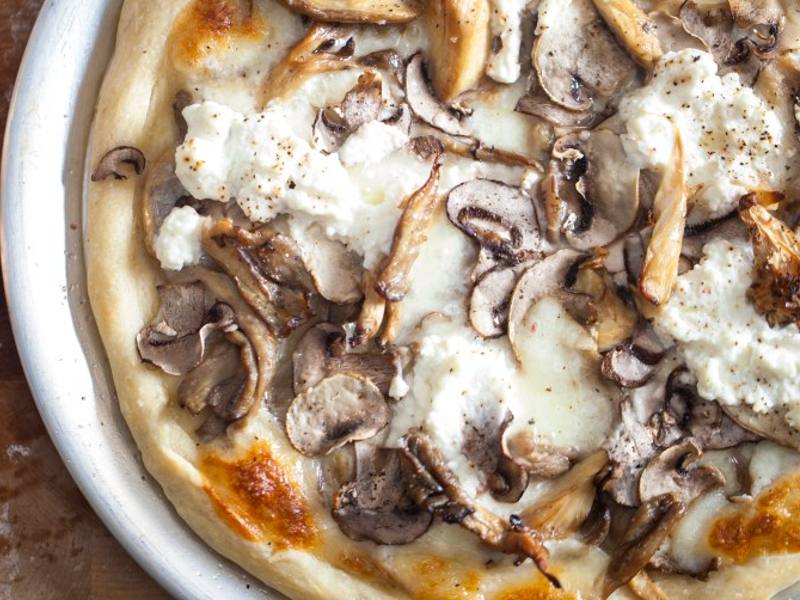 TRUFFLE
One of the gourmet pizza toppings that is very delectable and appetizing, is the truffle pizza. It is made from savory mushrooms, truffle oil and mozzarella cheese. Its earthy flavor is more concentrated. Truffle pizza is best served with salty and savory dishes.
This pizza topping is also one of the most expensive pizzas you can buy since its main ingredient (truffles) is very costly. And similar to other pizza toppings, you can prepare truffle pizza at home.
Homemade pizza is way better than those sold at the pizzerias since you can customize the ingredients according to your taste. As long as you have the access to all ingredients needed, then you're good to go.
---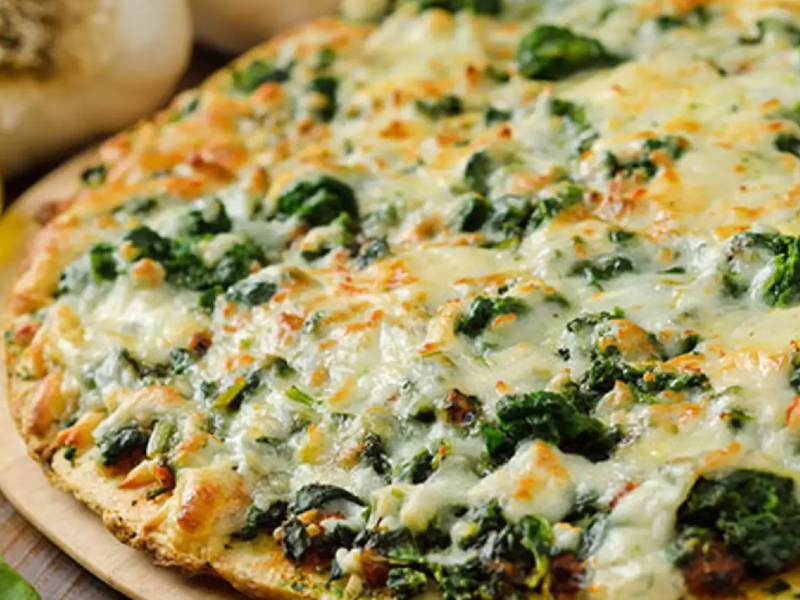 SPINACH
Another healthy pizza topping a veggie lover should try, is the spinach pizza. The pizza dough is spreaded with ricotta cheese, Parmesan and mozzarella cheese making the entire pizza very savory with a stretchy texture. The pizza is mainly topped with baby spinach added with other vegetables like bell pepper, red onions, garlic, and other leafy green veggies.
This pizza topping idea is definitely perfect for a healthy weeknight meal.
---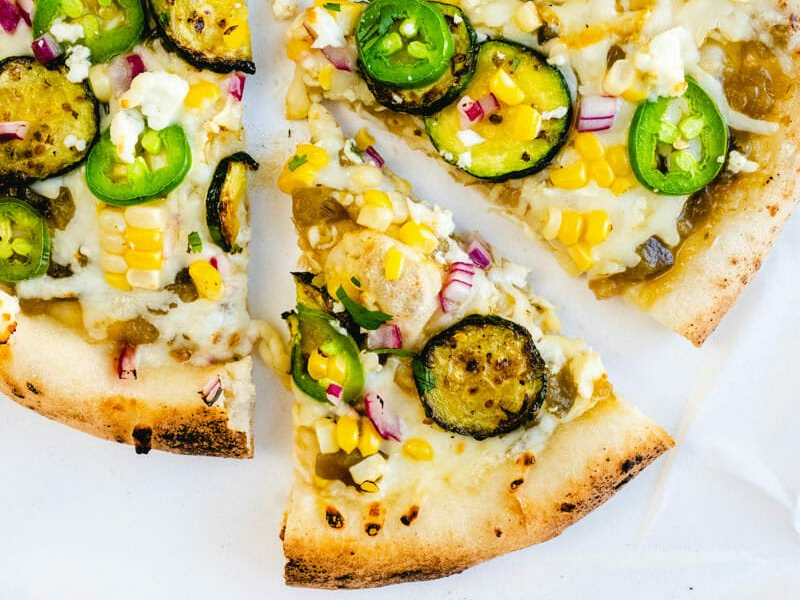 JALAPENO
Jalapeno is a pizza topped with mozzarella cheese with a base of salsa verde. Other ingredients include zucchini, sweet pineapples, and sweet corn with a hot sauce. This pizza topping is quite spicy, but the heat level can vary depending on the pepper used.
The spiciness of this pizza is also balanced with other ingredients, so you can still enjoy your pizza without being distracted by its hot flavor.
---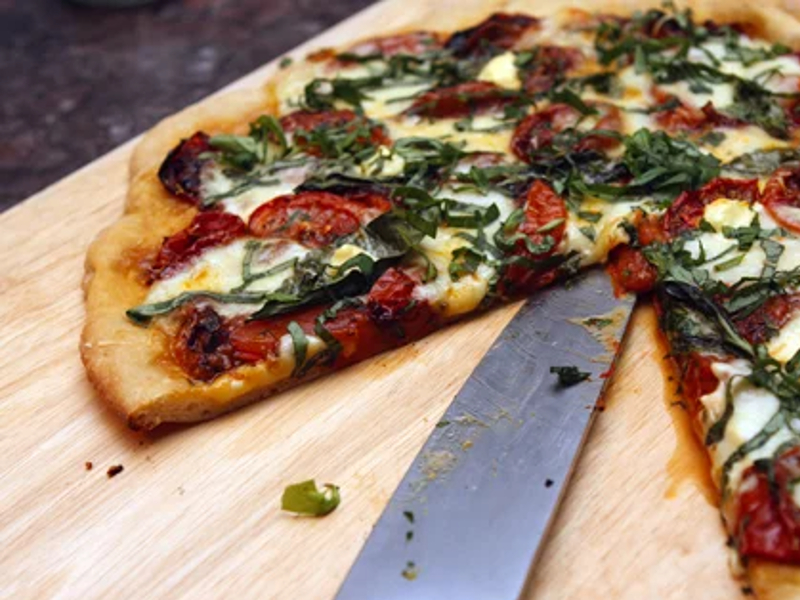 BASIL
One of the must try pizza topping ideas is the basil pizza. It is usually made from a thick homemade basil pesto evenly spread a thin layer on the pizza dough, and topped with gooey mozzarella and fresh basil leaves.
Basil gives a peppery flavor profile with a touch of anise on the pizza. Still, the overall taste of the basil pizza varies depending on its variety.
This pizza topping is popular in Italy, but is also available in different cafes and restaurants in most parts of the world.
---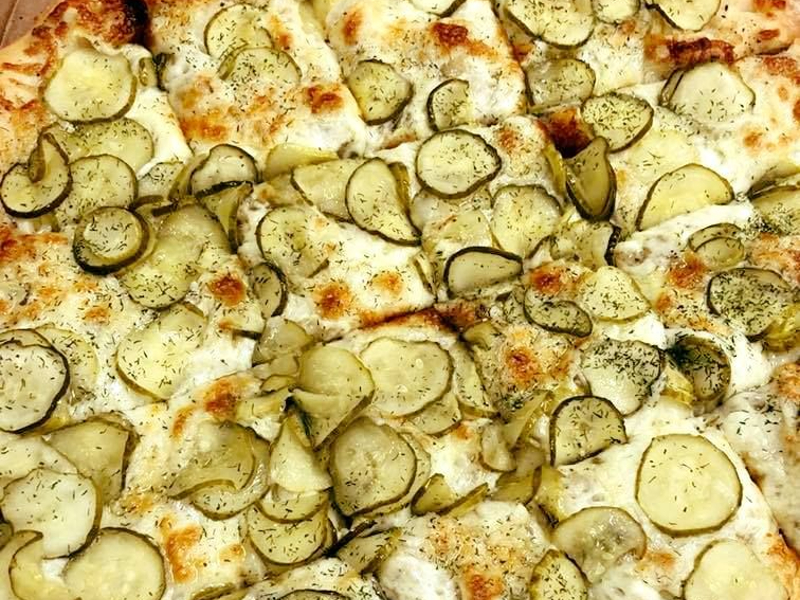 PICKLE
If you are looking for a vegetarian pizza, try this tangy and savory pickle pizza. This pizza topping usually has a thin crust topped with garlic sauce, dill pickles, Parmesan, and mozzarella cheese.
This pizza topping idea was actually invented by Kathy Szuba from Webster after attending a local pickle festival. And later on, the pickle pizza recipe is adapted by different restaurants and pizzerias.
---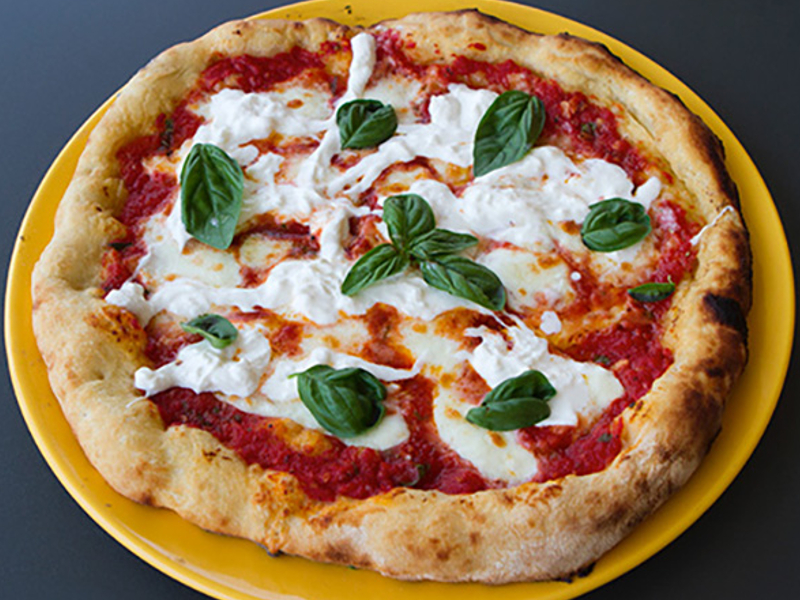 BURRATA
This pizza topping is made from fresh mozzarella cheese formed into a pouch and filled with extra cheese (mozzarella) and soft cream. The crust is coated with pizza sauce and topped with fresh basil leaves and the burrata cheese. Some burrata pizza varieties use arugula and tomato as accompaniment toppings.
Burrata pizza is absolutely one of the favorite pizza toppings being sold in most pizzerias around the globe.
---
SHRIMP
Another pizza topping you must try is the shrimp pizza. This pizza is usually made of garlic prawns, creamy ricotta, mozzarella, Parmesan cheese, sun dried tomatoes, and fresh herbs.
This buttery and creamy pizza topping is best served with sautéed veggies, white beans, and green salad.
---
GOAT CHEESE
Goat cheese pizza is typically made of thin crust pizza dough, homemade pizza sauce, soft goat cheese (chevre), shredded mozzarella cheese, thinly sliced red onion, dried oregano, and fresh basil for garnish.
This pizza topping has a unique and tangy flavor. Definitely an outstanding option for pizza.
---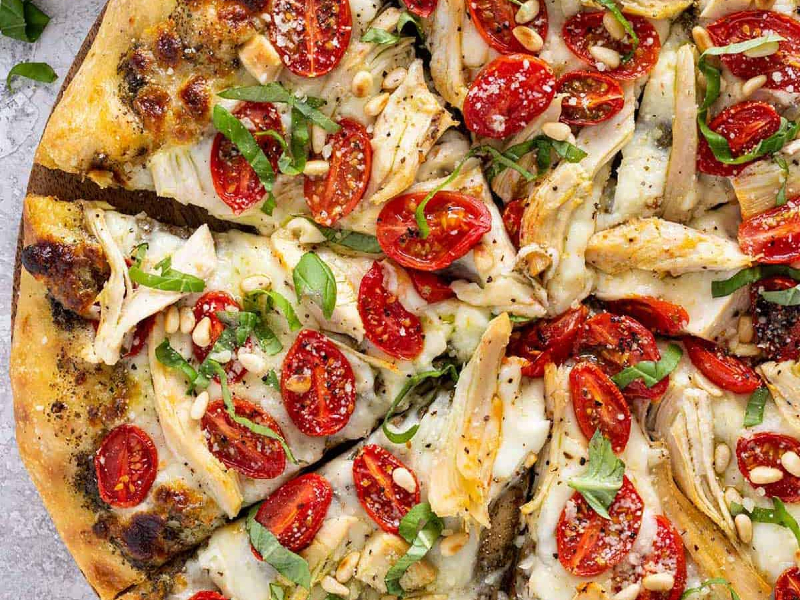 PESTO
Pesto pizza is an Italian pizza traditionally topped with slices of mozzarella di bufala (buffalo mozzarella), thinly sliced tomatoes, and pesto genovese sauce, drizzled with olive oil (before serving). The sauce is made with garlic, pine nuts, cheese, olive oil and basil.
Pesto pizza is among the most requested pizza toppings in different restaurants and cafeterias.
---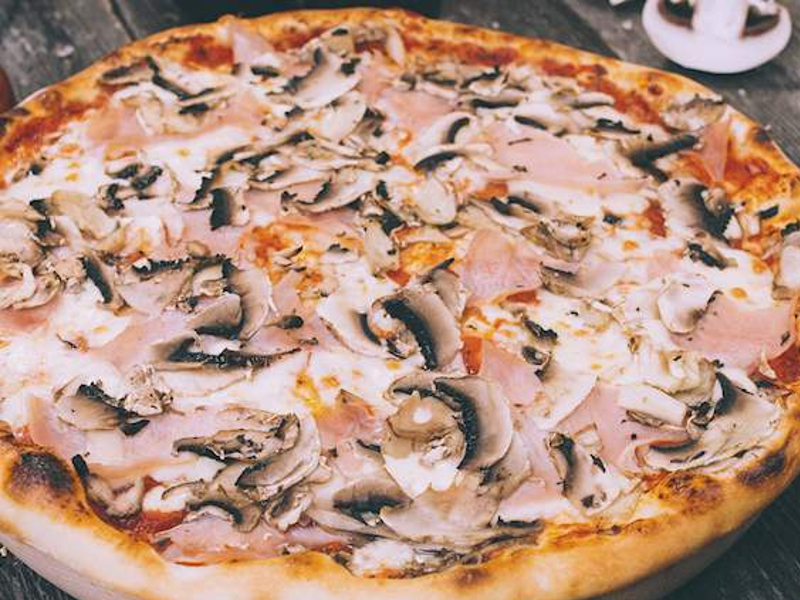 MUSHROOM PIZZA
Mushroom pizza, also known as pizza capricciosa, is native to Italy. It is made from dough, mozzarella cheese, tomato, artichoke, sliced ham (Italian baked), and mushroom.
Some mushroom pizza varieties have fresh thyme, oregano and fresh herbs as toppers. The dough is also sprinkled with olive oil, mozzarella cheese, goat cheese, and the main ingredient, the mushrooms.
This is one of the best pizza topping ideas having a savory flavor that will definitely make your pizza night exemplary!
---
BREAKFAST
Want pizza for breakfast? Breakfast pizza is the best choice for a morning meal. Just like the usual morning foods, breakfast pizza is topped with scrambled eggs, bell pepper (preferably green peppers), red onion, and sausage. The pizza dough is scrabbed with tomato sauce and mozzarella cheese.
It is believed that this tasty and delicious breakfast pizza topping was invented by Marietta John in early to mid 1990s, the owner of Bucketcake company in Perwick, Pennsylvania.
---
GREEK
Greek pizza is a common pizza topping in New England. Compared to Italian pizza, this variety uses a different type of tomato-based sauce, and more olive oil. It is also cooked in a metal pan and cooked at a very low temperature in an electric oven.
Most homemade Greek pizzas are topped with roasted red peppers, feta cheese, artichokes, basil, and black olives. A little chopped onion sprinkled on top adds aromatic flavor to your colorful and delicious Greek pizza.
---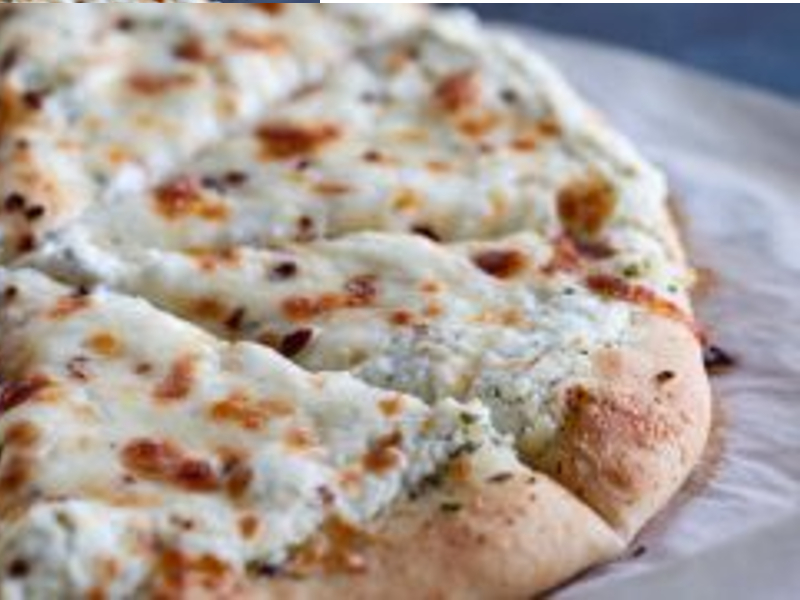 WHITE
White pizza, also known as Pizza Bianca in Italy, is a pizza without tomato or marinara sauce. As the name suggests, its color is white since it is topped with white cheese like ricotta cheese and a cream sauce called Alfredo. It has a base of mixed garlic and ricotta cheese, and mozzarella and Parmesn cheese for the toppings.
White pizza has a savory flavor too, but red pizza is much healthier than white pizza as the former contains lycopene that is good for the skin, bones, blood vessels, and heart. Nevertheless, white pizza is no doubt one of the best pizza toppings you must try!
---
TACO
Another popular pizza topping idea that is very tasty and appetizing, is the taco pizza. And the best version of this type pizza that is worth a try is the Pizza Hut taco pizza. It has a flawless blend of ground beef (roast beef), refried beans, cheese, tortilla, onion, lettuce, salsa and chips.
Though its origin is not clear, there was a claim that this topping idea was invented in a pizza parlor chain in Davenport, Iowa, specifically the Happy Joe company.
---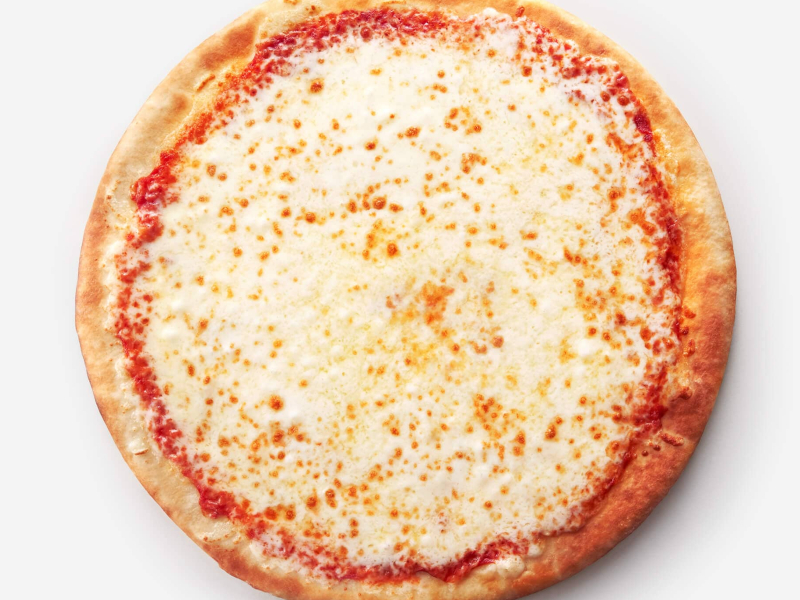 CHEESE
Cheese is one of the common pizza toppings that captured every pizza lover's heart. A regular cheese pizza is basically made with tomato sauce, and cheese on top. Most pizza makers use mozzarella for this variety, but others also used other cheeses like cheddar, provolone, ricotta, fortina, and pecorino romano.
It has less to no visible red sauce, but you'll see a high amount of cheese for the toppings.
---
SUPREME PIZZA
This classic pizza is highly popular. Its base is made of pizza sauce and mozzarella cheese, topped with green bell peppers, sausage, pepperoni, black olives, and red onions. In some pizzerias, it is garnished with sauteed mushrooms and hot peppers.
This pizza topping idea is actually a combination of the most known pizza toppings making hints of different tastes in one slice.
---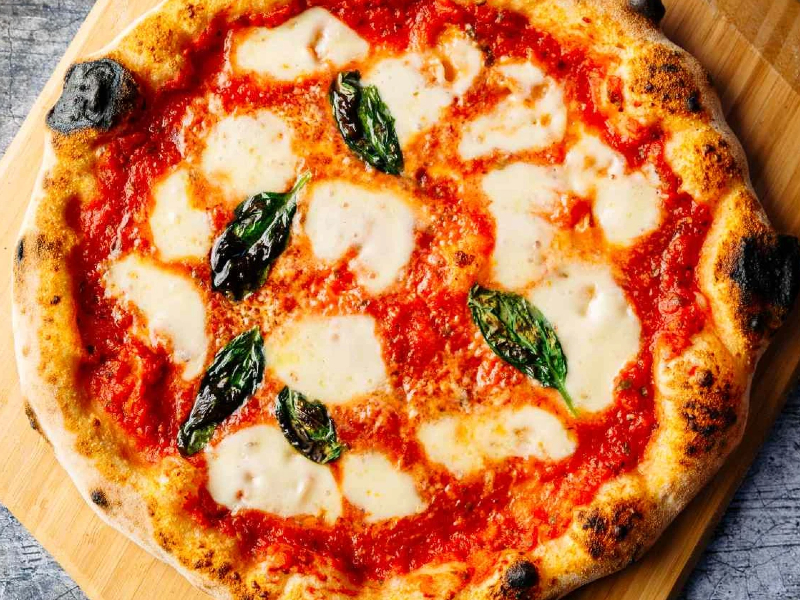 MARGHERITA PIZZA
Pizza Margherita was invented in the 1800s in Naples. It is named after Queen Margherita of Savoy.
Basically, its main ingredients represent the color of the Italian flag (basil for green, mozzarella for white, and tomato for red).
Pizza Margherita features a gassy crust, fresh mozzarella and basil crushed San Marzano sauce, sprinkle with salt to add briny flavor, and a drizzle of olive oil.
---
MARINARA PIZZA
Marinara pizza is an Italian cuisine and a Neopolitan pizza style. It is also known as pizza alla marinara. It is made of tomato sauces, extra virgin olive oil, garlic, and oregano.
It is believed to be the most classical tomato-topped pizza. Unlike most of the popular pizza topping ideas, this pizza has no added cheese.
---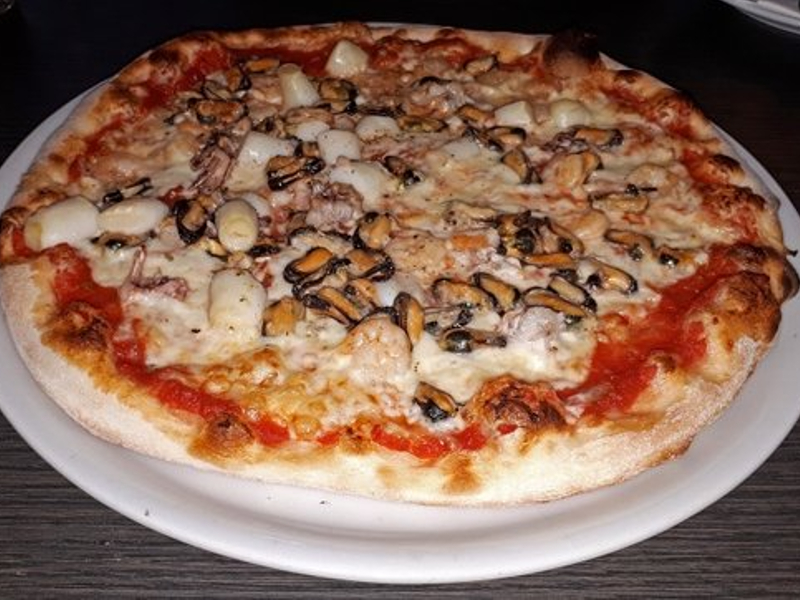 CALABRIA PIZZA
Pizza calabrian has a thin crust with a crisp mixture. The dough is made from soft wheat flour, water, salt, olive oil, and yeast. It has a robust flavor coming from its major ingredients such as anchovies, black olives, and hot calabrian chili peppers.
This pizza is native to southern Italy, and which later on adapted by the neighboring countries.
---
BOLOGNESE PIZZA
Similar to the usual Bolognese, this pizza topping is a mixture of ground beef, pork, and Italian sausage. It is also topped with grated mozzarella cheese. The oil is visible on top of the cheese, but this grease is what makes the pizza more flavorful.
---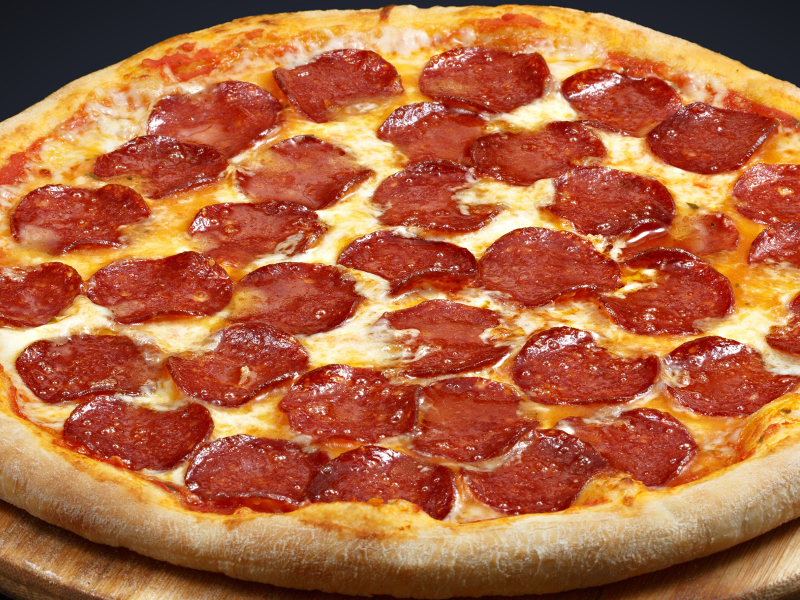 PEPPERONI PIZZA
Pepperoni is known to be America's staple food, and is among the famous pizza topping ideas.
It is made from a meat mixture of pork and beef, cured with chili pepper and paprika. This variety is ideal for meat lovers pizza enthusiasts.
But make sure to eat pepperoni pizza in moderation as its main ingredient (pepperoni) is linked to obesity, heart disease, and cancers.
Did you search recipes related to the topping ideas mentioned above? If you haven't found one yet, below is a simple and easy recipe of a homemade cheese pizza.
---
EASY HOMEMADE CHEESE PIZZA RECIPE
PREPARATION: 20 MINUTES
COOKING TIME: 15 MINUTES
EQUIPMENT: SAUCEPAN, OVEN
PIZZA INGREDIENTS:
9 pcs. Olives (Sliced)
3 Tbsp. Chopped Onion
2 Tbsp. Tomato Sauce
1 tsp. Italian Seasoning
1/2 cup Ground Pork
1/2 large size bell pepper (Thinly sliced)
1 round ready-made pizza dough
2 cups Shredded cheese
DIRECTIONS:
Pour Italian seasoning on the saucepan and sauté ground pork. Set aside.
On the pizza dough, evenly spread the tomato sauce and top with shredded cheese, onion, bell pepper, green olives, and sautéed ground pork.
Preheat the oven to 400F. Put the pizza inside the oven and bake for 15 minutes or until the  texture of the pizza becomes crisp and golden brown and the cheese has already melted.
WRAP UP
There are actually hundreds of pizza toppings available all around the world, but the aforementioned topping ideas are absolutely delectable and enticing.
So what pizza toppings do you love the most? My top choices are mushrooms, pepperoni, cheese, a pizza with garlic butter, black olives, caramelized onion, some pizza topped with fennel seed, blue cheese, bacon crumbles, chili flakes, and my all time favorite, the Hawaiian pizza (which I think is not included in the list)!
And that covers everything. I hope you had a good read! Thanks for your support.