Pizza hut is an American pizza food chain restaurant and is the most popular in the world. In fact, you can find over 18,000 restaurants in the entire world. There are different types of toppings on a Pizza by pizza hut, same goes with its crusts as Pizza hut also uses different crust options to choose from. There are crusts that are more thicker and more thinner. In this guide, we have gathered the different types of pizza hut crusts that you can try.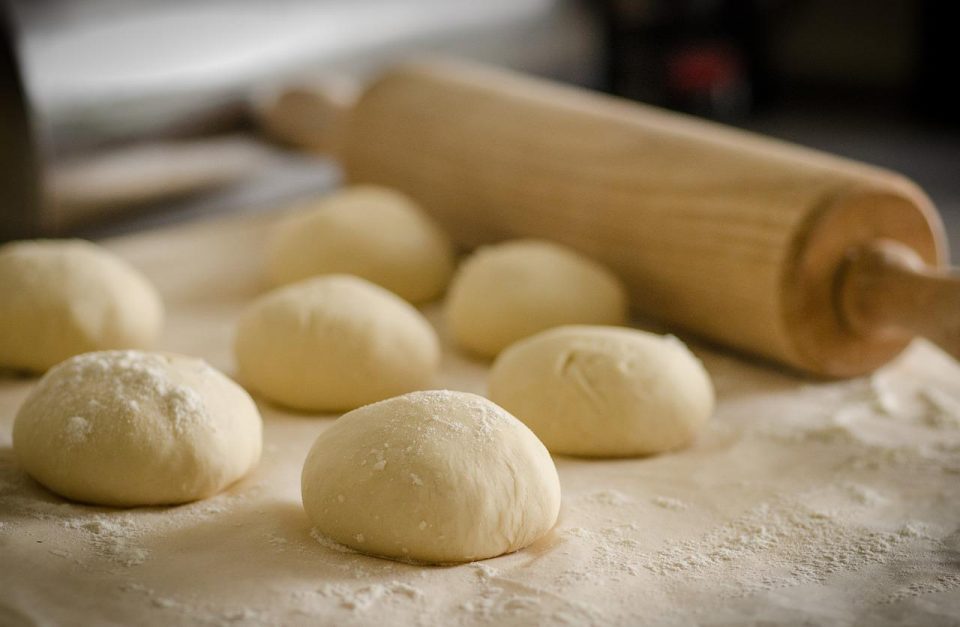 What is a Pizza Crust?
Before we proceed, you need to understand first what is a pizza crust. People are often confused as to where a crust is located in a pizza. Some think that the edges of the pizza is the crust while other like to think that it is the center portion of a pizza.
Well, neither is wrong because a crust is the edge and the center. This means that the whole base of the pizza is the crust, and that includes the edges too. Aside from there are different types of pizza crust, a crust can also be made using different types of ingredients. A typical crust is mainly of flour mixed with other ingredients, although there are also crusts that do not use flour.
Different Types Of Pizza Hut Crusts
Listed below are the different types of pizza crusts in different branches of pizza hut across the globe. There are different categories of each crust such as temporary crusts and crusts that are only available for a particle season and there is also their main crust. There are pizza hut crust that may be available in a particular branch may not be available in another branch.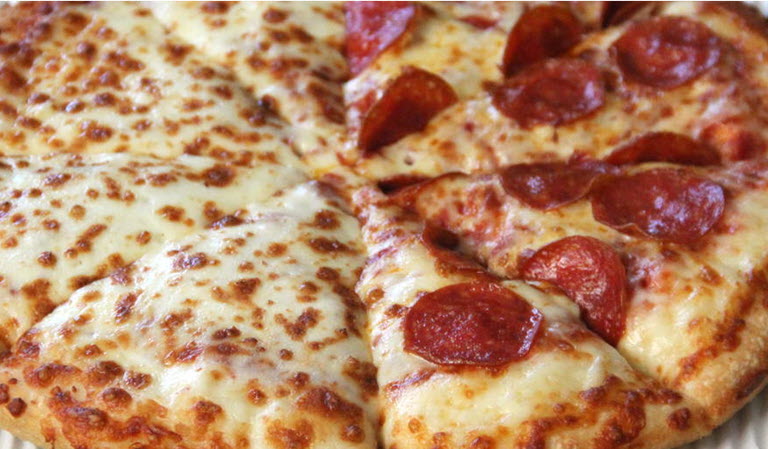 Original Pan Crust
The original pan crust Pizza is Pizza hut's signature crust since it was first introduced in 1950. Since then, Pizza hut original pan pizza crust is the most popular types of pizza crust in Pizza hut. The Original pan crust pizza is your standard cheese or pepperoni pizza. It usually comes in 12 inches, 14 inches and 16 inches size and made with Pizza hut signature buttery crust.
It is named as Pan Crust pizza because of how the pizza was made. It is made from using cast iron skillet or a pan over 500 degrees Fahrenheit for at least 35 minutes, hence the name pan pizza.
The ingredients that were used to make this type of crust is similar to the ingredients used with other pizza crust: water, yeast, salt, flour and olive oil.
The dough's texture is crunchy and more stiffer rather than a soft texture but it is usually smooth and flexible, pan crust is a medium thickness. That way the dough will not crack when placed on the pan.
---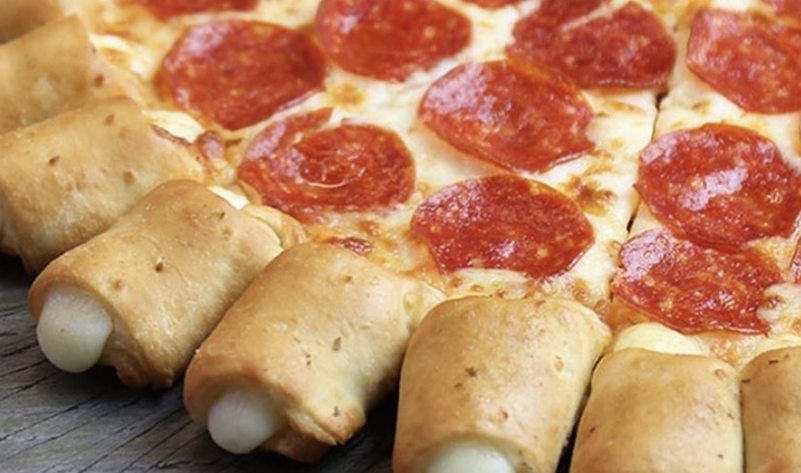 Cheesy Bites Crust
An Original Pizza hut's Stuffed crust pizza is the Cheesy Bites crust. It is considered to be the favorite amongst cheese experts. Everybody loves to eat cheesy foods. Stuffed crust pizza first started way back in 1995, cheesy bite crust has become popular and loved by many since then.
Most of us are used to eating empty pizza crusts, but Pizza hut has taken the crust into a whole new level by filling the edges of the crust with cheese for that cheesy bite crust. You can stuffed cheese crust edges with different kinds of cheese: Provolone, mozzarella cheese, fontina, white cheddar and asiago. For added flavor, you can dip stuffed crust in marinara sauce.
---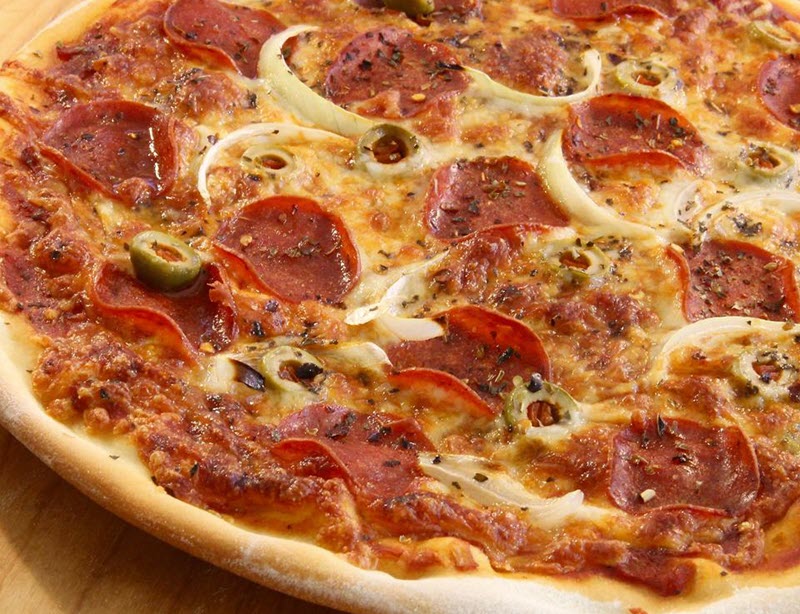 Thin and Crispy Crust
The thin and crispy crust is another popular pizza hut crust types, as the name itself suggests, this type of crust is not thick and does not have a chewy, doughy texture that other crust have. If you want a pizza with a crunchier bottom, you should definitely try this type of pizza crust.
If a pizza crusts is thinner than half inches it belongs to the thin crust pizza category. Pizza lovers like their pizza to be able to hold different varieties of their favorite toppings. Aside from that, since it is sturdy and thin you will not have a hard time holding the base of the pizza.
The thin and crispy crust pizza is considered to be one of the main type of pizza crust in Pizza hut, it is available in most Pizza hut branches and stores worldwide.
---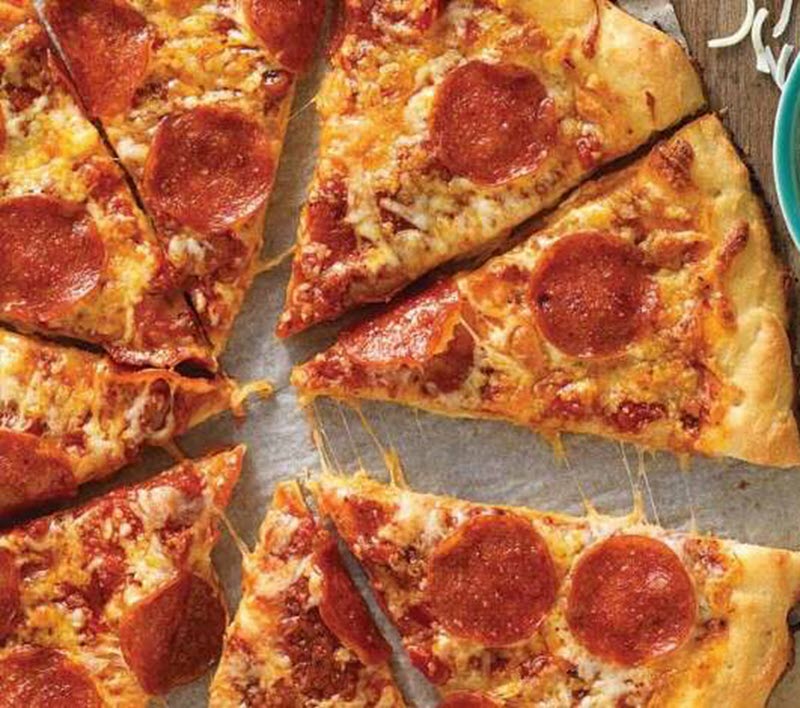 Gluten Free crust
The thin and crispy crust mentioned above is a healthy option for a crust pizza, but wait there's even more healthier option available and that is that gluten free crust pizza. Since it is a gluten free crust, it simply means that you will be eating a pizza that is gluten free.
Although a healthy option for a pizza, you will still be getting that delicious pizza treat because it also has the same delicious toppings such as tomato sauce, onions and mozzarella cheese.
A typical gluten free crust pizza contains three main ingredients: A gluten free thin crust, vegetable toppings and tomato sauce.
---
Hot Dog Stuffed Crust
Another type of pizza crusts is the pizza that uses mouthwatering, simply irresistible hot dog stuffed crust. Well, as the name itself present, it is a pizza crust that contains Hot Dog Bites Crust. The hot dog stuffed crust started in the US way back year 2015. Although it has not been that long since it was first introduced, since then is has gained its popularity in almost all branches worldwide especially in Australia, Canada and South Korea.
Hot dog stuffed crust pizza is a stuffed crust variety. Since Hot Dog Bites Crust are at the edges of the pizza, you will be getting yourself a treat of eating a hot dog and a pizza at the same time.
The crust is filled with cheese and dipped in mustard sauces. The pizza appears as medium thickness on the middle portion while the edges are stuffed with hot dog bites Crust.
---
Classic Hand Tossed Crust
The hand tossed pizza crust is unique and somehow different from other types of pizza crusts. Preparing Hand Tossed pizza Crust involves stretching out the dough into the air using your hands until it will shaped according to how you want the shape to look like. Hand Tossed Pizza Crust is a medium thickness crust pizza that is neither doughy nor chewy but rather crunchy while at the same time has a light fluff texture.
If you are having a hard time deciding between a pan pizza or a hand tossed pizza, just think of it this way if you want to feel like you are eating fried bread choose pan pizza instead.
---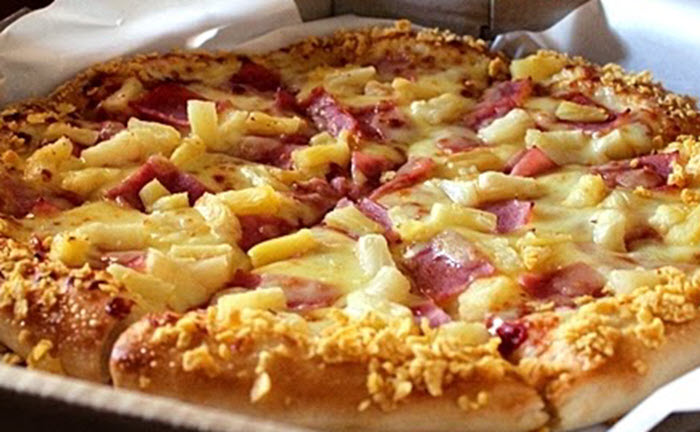 Hand Stretched Crust
Hand Stretched crust is similar to the hand tossed crust mentioned above but the crust is more thinner.
With hand stretched crust, you can choose from four different glazes: Toasted parmesan, toasted cheddar, honey crunch and Garlic parmesan butter.
---
Shrimp Cheese Bite Crust
Popular in Japan and South Korea is the Shrimp cheese bite crust pizza. It is another stuffed variety of crusts. If you are a seafood lover, you will surely love this Shrimp cheese bite crust pizza in Pizza hut.
The shrimp cheese bite crust pizza is similar to other stuffed crust pizzas such as Cheese stuffed crust and hot dog stuffed crust pizza hut but instead of hot dog and cheese, this type of pizza contains both the shrimp and mozzarella cheese.
---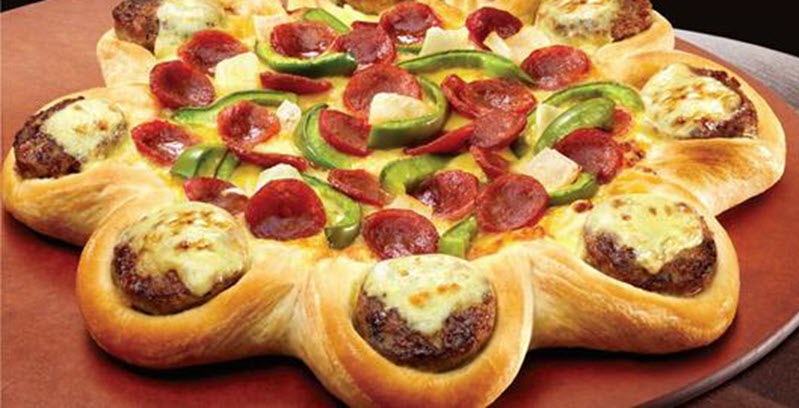 Crown Crust Carnival
Crown crust carnival pizza is another unique types of pizza crusts. There are two variants of Crown crust carnival pizza, the first one if the Cream cheese and Meatball pizza wherein meatballs are used instead of cheeseburgers to fill up each pockets cream cheese. While the other variant is the Chicken Fillet pizza that uses chicken nuggets in the pizza crust.
Crown crust carnival is available in certain countries such as in the United States, Canada and Middle East.
Toppings added to the crust are lettuce, mozzarella cheese, onions, and beef nubs.
---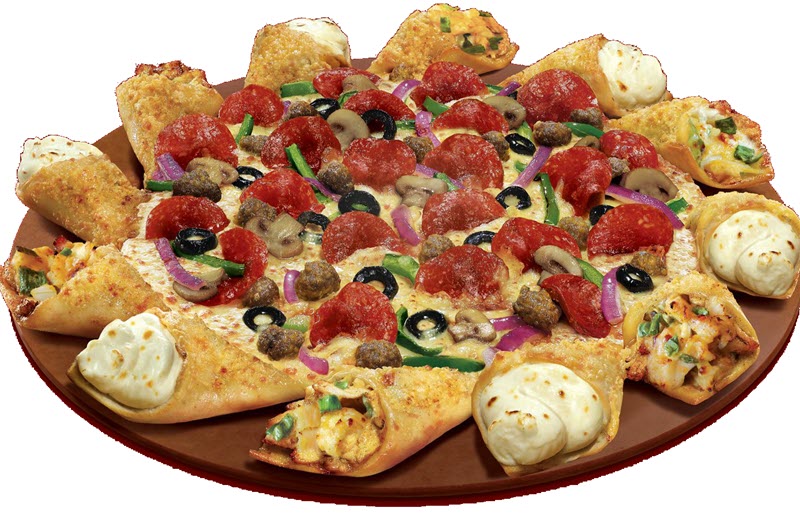 Cone Crust Series
Cone Crust pizzas uses parmesan crusted dough instead of the traditional pizza hut crust types. The dough is usually shaped like cones and then stuffed with three different flavors: Honey mustard chicken , chicken and cheese or Philadelphia Cream Cheese.
The center portion of the pizza crust are then stuffed with the standard pizza toppings such as lettuce, beef, onions and mozzarella cheese.
---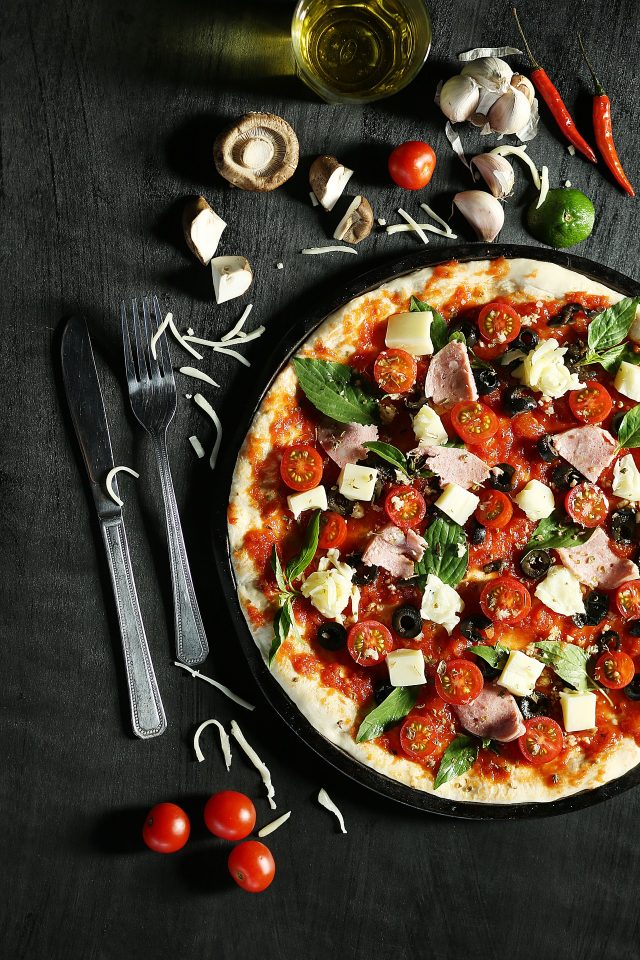 Frequently Asked Questions
What is the buttery crust on Pizza hut's pizzas?
The buttery crust on a Pizza hut pizza is a crispy crust that uses yeast dough combined with garlic parmesan butter and are then baked until the color turns golden brown
What are the different types of crust in Pizza Hut?
There are 4 main types of crust used in Pizza hut and that includes Original, Pan pizza crust, Hand tossed crust and Thick and Crispy pizza crust.
What are the different types of cheese used at Pizza hut?
There are three different types of cheeses that are commonly used in most Pizza hut branches: American Blend cheese, Triple Mozzarella cheese and Parmesan blend.

American Blend cheese is the standard and the used often type of cheese. It is usually used to drizzle over pizza topping.

Triple Mozzarella Blend is another cheese used in Pizza hut. But if you want the an even more richer taste of your pizza, you can combine this cheese on your pizza with provolone, mozzarella cheese and toppings of cheddar.
How much salt is usually added to Pizza hut Pizza?
The amount of salt that is added to a pizza hut pizza depends on the region and type of pizza but because of health related concerns raised by consumers, the amount of salt on the pizza are reduced to as to reduce sodium intake by individuals.
Is the hand tossed crust a thick crust?
Compared to the original pan crust and the thin and crispy pizza crust, hand tossed crust pizza is slightly thicker.
What are the different sizes of Pizza available in Pizza hut?
Pizza Hut have 7 different sizes: 10 inches (personal pan pizza), 12 inches (small), 14 inches (Medium), 16 inches (Large), 18 inches (Extra Large), 20 inches XX-Large and 26 inches XXX -Large.
Which is healthier, a thin or thick crust?
Thin pizza crust is more healthier than thick crust pizza hut. Since it is thin, it means there is less calories, and less sodium content.
Final Thoughts
Pizza hut has numerous varieties of crust to choose from. All the crusts mentioned in this guide are delicious especially when toppings, , stuffing, cheeses and sauces are added. Pizza Hut has definitely exceeded way beyond its traditional pizza dough and introduces new crust variants. That is why Pizza hut is regarded as one of the most popular pizza food chain.