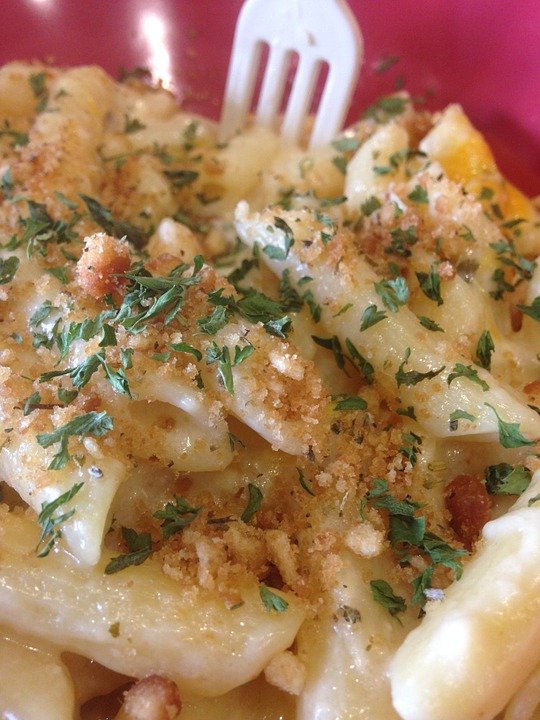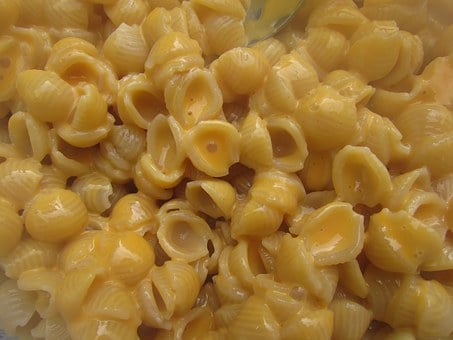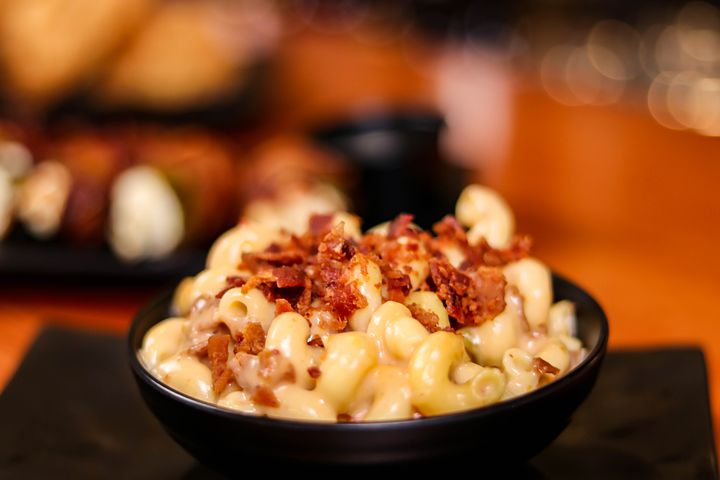 Macaroni and cheese have been a popular comfort food of many people in the US for as long as we can remember. And because of its popularity, there have been many variations to this recipe.
You might have already your favorite way of making macaroni and cheese but there are so many recipes out there that are also worth trying. Who knows, you might have your new favorite.
Out of the dozens of mac and cheese recipes available, we have rounded up 7 recipes that are packed with flavors and easy to make.
Different Types of Mac and Cheese
1. 5-Minute Microwave Creamy Baked Mac and Cheese Recipe
When you are too lazy to pull out a pan but you have this crazy craving for cheesy goodness, this recipe will save you. It's good for one serving, all yours!
Mac and Cheese Ingredients
1/2 cup of your preferred macaroni pasta
1 /2 cup water
1/4 cup milk
1/4 cup shredded provolone or cheddar cheese
Salt and pepper to taste
Fresh basil, cilantro, spinach or chive to garnish (optional)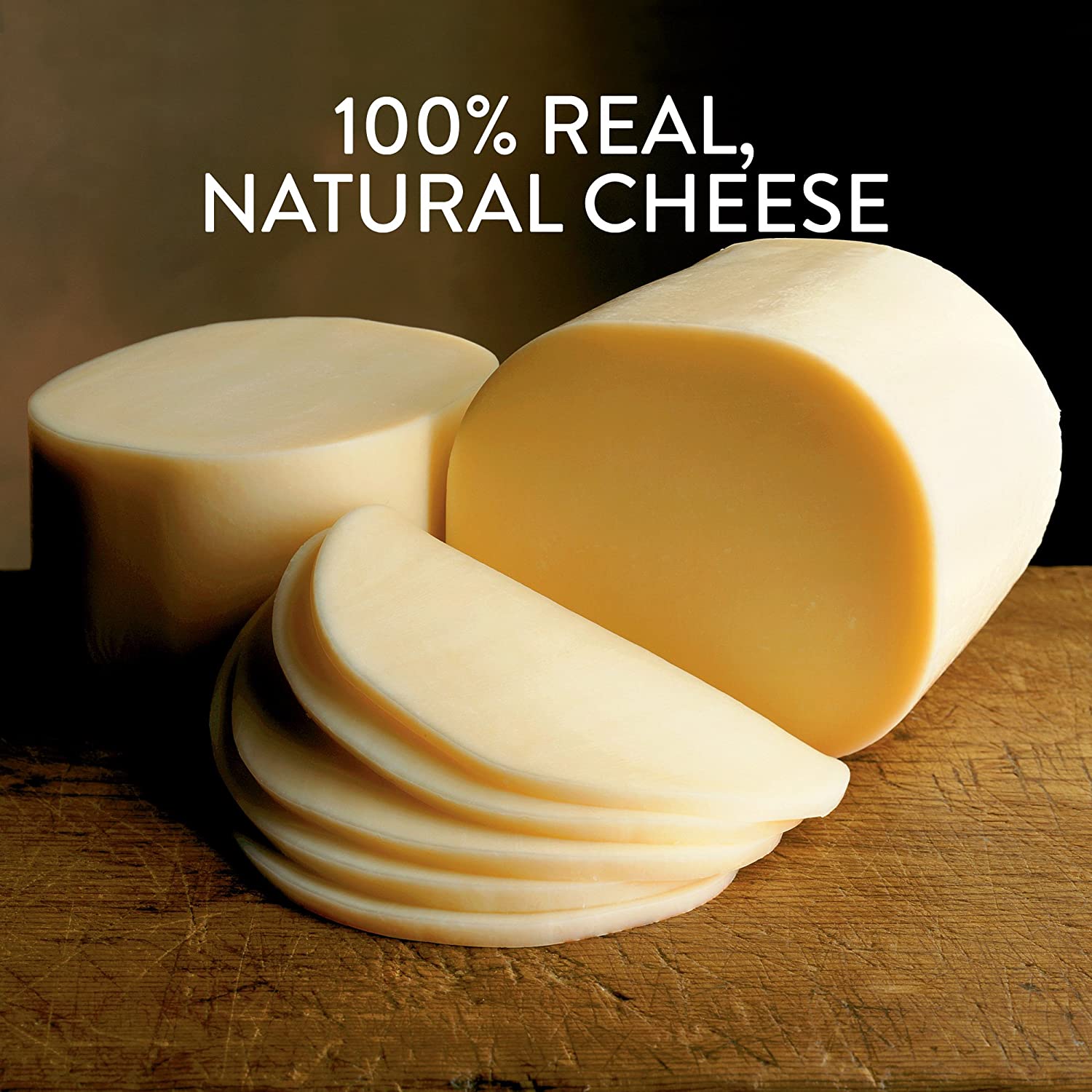 Mac n Cheese Steps
1. In a small but deeper microwavable bowl, mix water, salt and macaroni. Microwave for 2-3 minutes.
2. Once done, remove the bowl from the microwave then add a pinch of salt and pepper and cheese. Stir.
3. Microwave again for about 30 seconds.
4. Garnish and serve!
You can turn this recipe into a breakfast mac n cheese by topping it with a fried egg and diced tomatoes and some cheese sauce. Yum!! It's a great comfort food best served with a cup of coffee.
---
2. Vegan Baked Mac and Cheese Recipe
In less than 10 minutes, you can enjoy your very own vegan mac and cheese, fresh from your oven.
Mac and Cheese Ingredients
1/2 cup of your favorite macaroni pasta
1/2 cup water
2 tbsp almond milk
2 tbsp tsp softened vegan butter
Salt, pepper and paprika, to taste
2 tablespoons of nutritional yeast
Mac n Cheese Steps
1. In a small but deeper microwaveable bowl, combine pasta, water and a pinch of salt. Stir to combine before putting to the microwave.
2. Microwave for 2-3 minutes or until pasta is cooked.
3. Remove from the microwave then add milk, butter, nutritional yeast and more salt as desired. Microwave again for 30 seconds.
4. Remove from the oven then sprinkle pepper or paprika as desired, to taste.
To make this vegan mac cheese more healthy and delicious, you can toss in other veggies such as brussels sprouts on the side or spinach or basil as garnish.
---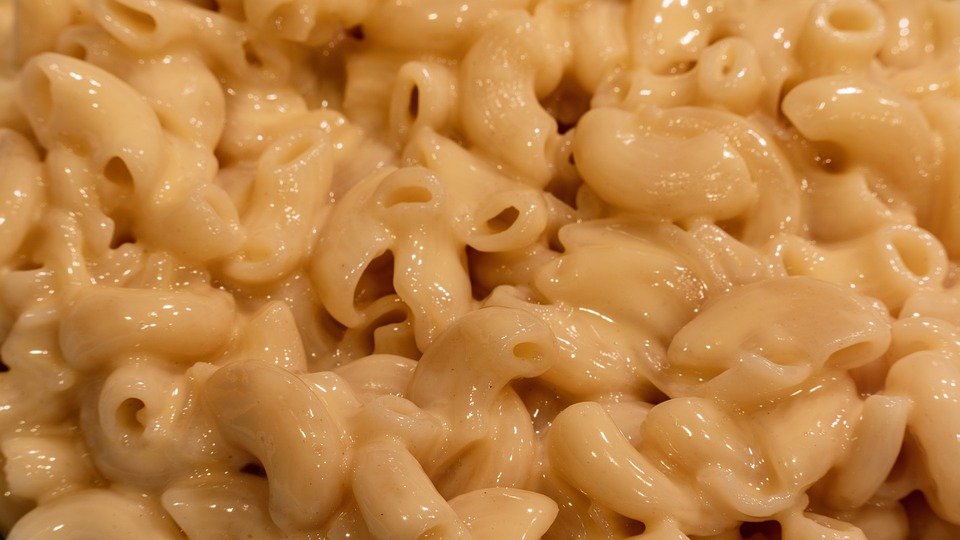 3. 4-Ingredient Mac and Cheese Recipe
No time for cooking family dinner? This straightforward mac and cheese recipe is perfect. You only need four ingredients to prepare this yum comfort food.
Mac and Cheese Ingredients
5 cups milk
1 pound macaroni
2 cups cheddar cheese, shredded
Mac n Cheese Steps
1. Using a large pot and over medium heat, bring the milk to a boil.
2. Once the milk starts bubbling, add the noodles. Stir constantly to avoid burning, until the noodles are cooked.
3. Turn off heat and then add the cheese. Stir until the macaroni and cheese are thoroughly mixed.
You may further elevate the flavor of this dish by adding some crunchy topping for added texture such as bacon or chicken bits and cashews.
---
4. Creamy Baked Mac and Cheese with Hot Sauce Recipe
Want to give your cheesy mac a kick? Try adding Tabasco. Cooking this recipe is easier than you think.
Mac and Cheese Ingredients
2 cups of penne or elbow macaroni
1/4 cup butter
4 cups milk
1/4 cup all-purpose flour
1 cup Gruyère cheese, shredded
1 cup sharp Cheddar cheese, shredded
Salt to taste
Tabasco sauce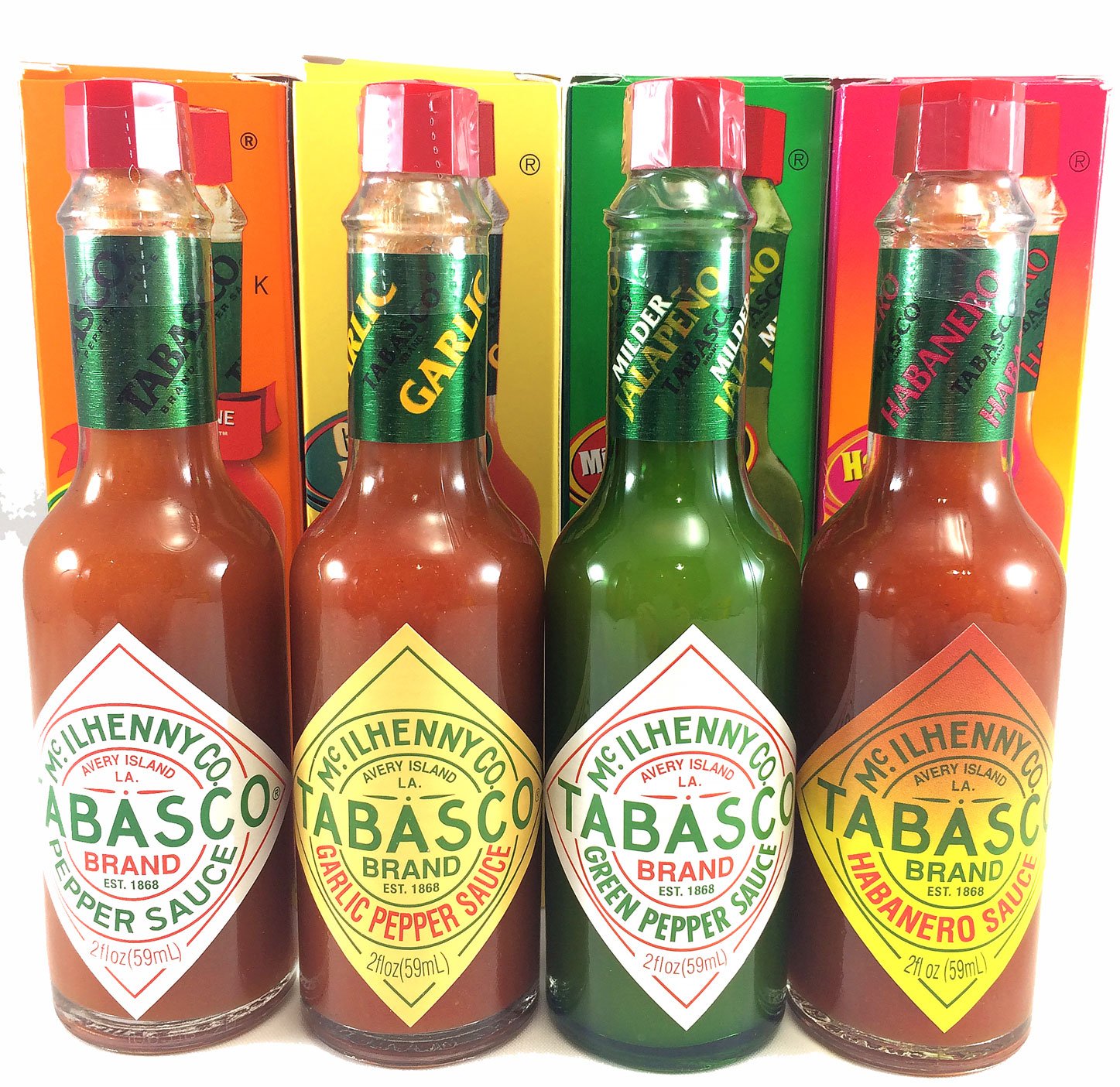 Ingredients for the toppings
1/3 cup butter
1/2 cup seasoned bread crumbs
Tabasco sauce
Mac and Cheese Steps
Boil the pasta as per the instruction on the label. Drain and set aside once cooked.
Meanwhile, using a saucepan, melt the butter over medium heat. Add in the flour until evenly blended.
Gradually add milk, salt and tabasco sauce.
Continue mixing until the sauce thickens and becomes smooth.
Add the cheese until melted.
Mix well until the macaroni and cheese are properly mixed.
Preheat over to 375ºF.
Steps for the toppings
On a separate saucepan, melt the butter and whisk the bread crumbs.
Final steps
Prepare a 2-quart baking dish, and spoon the mac and cheese. Add the toppings.
Bake for about 20 minutes or until the bread crumbs on top of the mac and cheese are already toasted.
---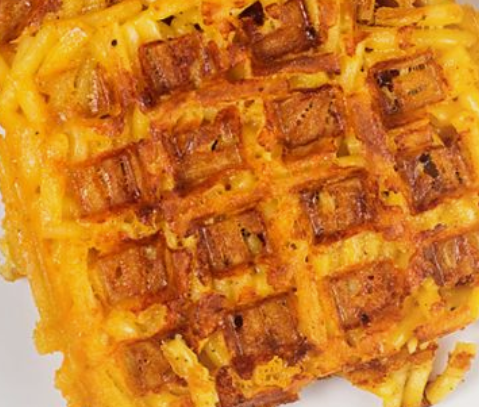 5. Creamy Macaroni and Cheese Waffles Recipe
Waffled mac cheese might not be very popular but if you want to try something unique, you can start with this one.
Waffling mac and cheese creates a nice crispy crust on the edges with a gooey and cheesy middle.
Mac and Cheese Ingredients
1 pound macaroni
2 tbsp butter
1 cup milk
1 tsp mustard
1 1/4 pounds of cheddar cheese, grated
Salt to taste
To create the waffle mac cheese, you also need a waffle iron skillet.
Mac and Cheese Steps
Boil the macaroni as per instruction in the package. Once cooked, drain the macaroni and set aside.
In another saucepan, melt the butter over medium heat. Slowly whisk in the milk and mustard, and let it simmer.
Reduce heat and add in 3/4 pound grated cheese. Whisk continuously until the cheese melts.
Toss in the macaroni, and mix until the mac and cheese mixture are thoroughly combined.
Grease a baking sheet and pour the mac and cheese into it. Flatten with a spatula.
Refrigerate for about 30 minutes or until the mac and cheese sets in. After this, you need to cut the mac and cheese into squares that will fit in your waffle skillet.
Preheat the skillet.
Assemble the mac cheese sandwich by layering two slices with cheese in the middle.
Place the sandwich in the waffle skillet and cook until golden brown.
Once cooked, you can dash it with cheese sauce before serving. Or if you want a sweeter taste, maple syrup.
---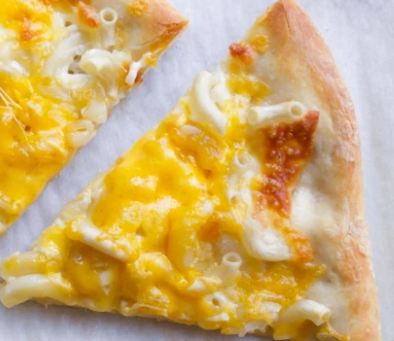 6. Baked Pizza Mac Cheese Recipe
Pizza mac and cheese is also one of the unique but popular recipes that use macaroni and cheese. If you love eating pizza and mac and cheese, you could try combining your two favorite food. It may look like a difficult dish to make, but in reality, cooking this mac cheese dish is simple and easy to do.
Mac and Cheese Ingredients
1 pound elbow macaroni
3 tbsp butter
3 tbsp flour
1/4 cup tomato paste
2 cups milk
Salt to taste
3 cups mozzarella cheese
Oregano for garnish
Mac and Cheese Steps
Cook the macaroni according to the instruction in the package, drain and set aside.
Meanwhile, melt the butter in a large skillet and over medium heat. Whisk in flour and continue stirring for a minute.
Add tomato paste and the milk, and mix until smooth.
Add salt to taste and bring to a boil. After boiling, reduce heat and simmer for 1 minute.
Fold in half of the cheese in the mixture.
Add the noodles and mix thoroughly.
At this point, you should already preheat the oven at 375°.
Transfer the mac n cheese to a pizza pan. Flatten then bake for 10 minutes.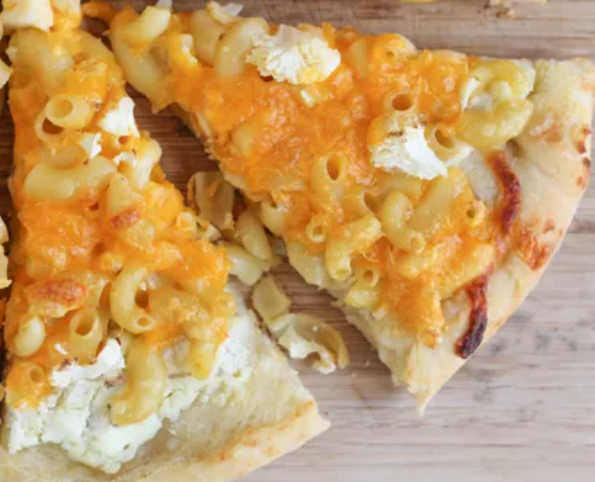 There are many versions of this delicious baked mac cheese pizza recipe depending on the toppings that you want to add. One popular topping is pepperoni. Some even add in gruyere cheese to give their baked pizza mac that unique tangy flavor.
---

7. Mac Cheese with Black Beans Recipe
Have you tasted mac cheese with black beans? It is another recipe worth trying for mac lovers.
To make this dish, simply follow the steps in making the 4-Ingredient Mac and Cheese. However, in the final steps when you have to add the cheese, you should also add in half a can of drained and rinsed black beans. Since black beans are already a bit salty, you can reduce the salt in the recipe.
---
FAQs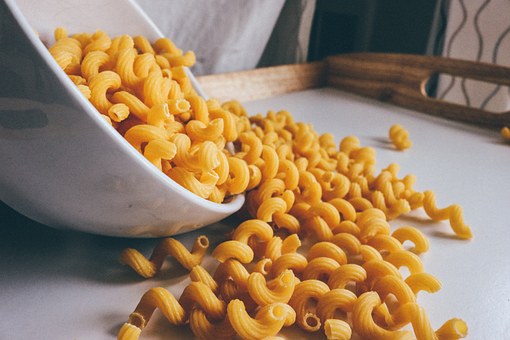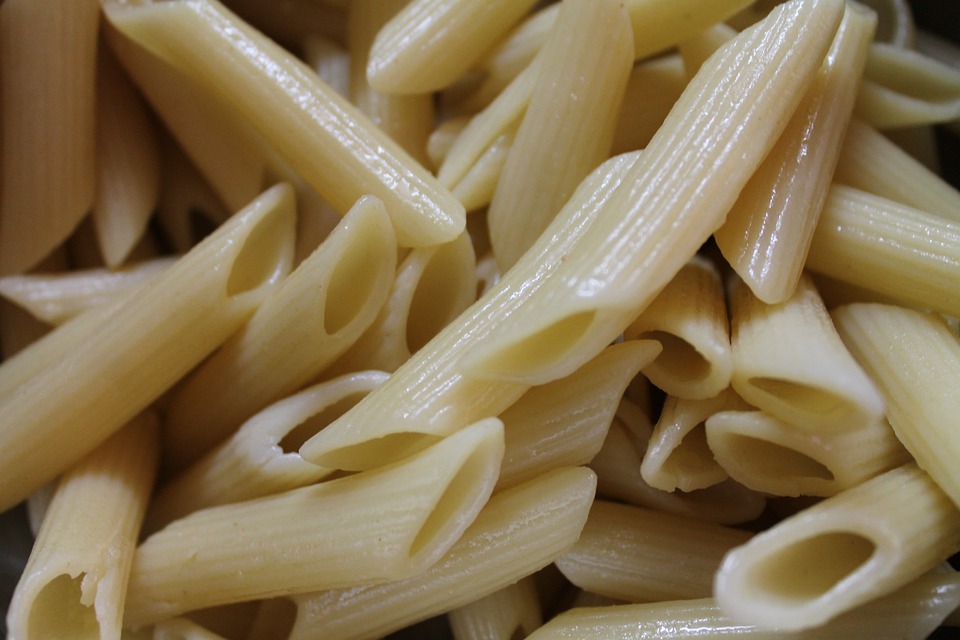 What are the best noodles for baked mac cheese?
There are different types of pasta that you can use for this recipe but the most popular ones are the elbow macaroni, penne and fusilli.
What kinds of cheese should you use in mac cheese?
It will not be called mac and cheese without cheese. The most popular options are cheddar and Parmesan cheeses.
Conclusion
With so many mac cheese recipes, it can be hard to decide which one among the cooked and baked recipes is worth trying first. They are all delicious and perfect not just for breakfast but also for snacks and other meals within the day.
If you find yourself wanting to explore other variations of mac n cheese, you could start with the recipes we listed above.