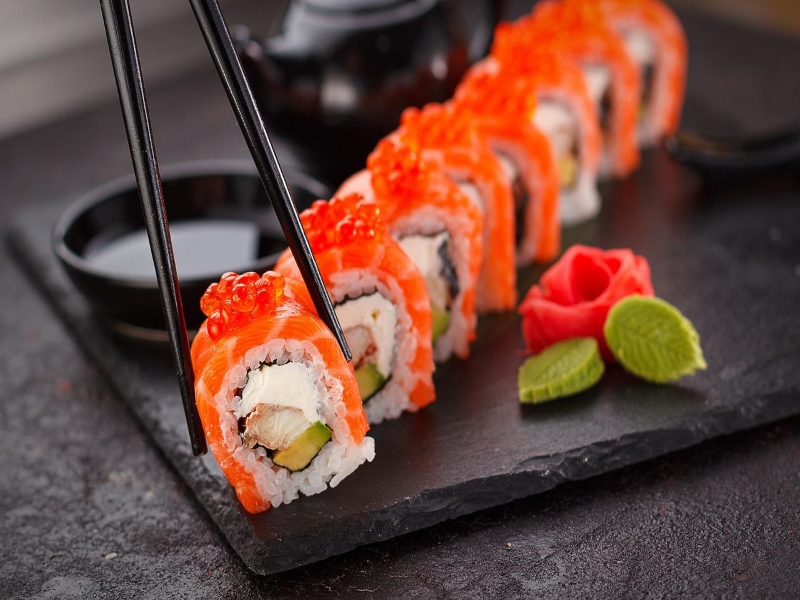 You're in Los Angeles and you feel like having a high quality sushi for dinner, but you don't know where to go. No worries! There are several sushi bars in Los Angeles to select from. It may be difficult to select the best restaurants, but that's okay! We're here to assist you in discovering Los Angeles' finest sushi bars.
Los Angeles is one of the greatest cities in the world for dining, and thanks to its broad recognition, it is a home for ethnicities from across the globe, all of which are happy to show their incredible food with you. In Los Angeles, you'll find every type of food known, but sushi is the best. Almost all the street corner in Los Angeles offers some of the finest sushi ever.
If you want to discover which sushi restaurants in Los Angeles are the greatest, scroll down and read on.
Best Sushi Los Angeles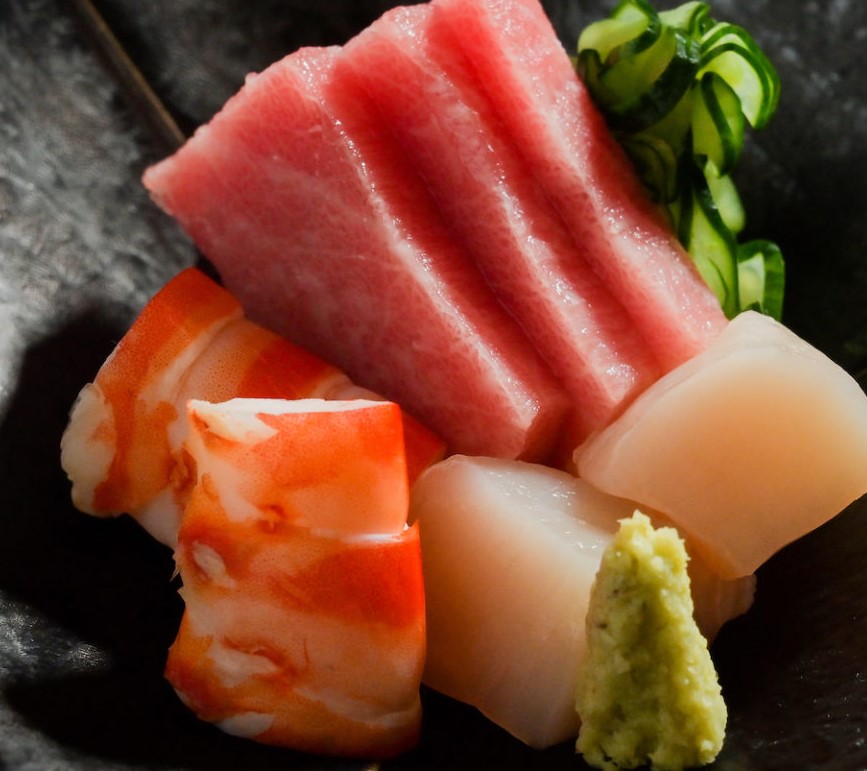 Q Restaurant
Q Restaurant is situated in 521 W 7th St, Los Angeles, CA 90014, just west of Pershing Square. The sushi restaurant is an outstanding omakase restaurant that serves top-notch food in a classy setting.
Chef Hiro's rendition of exquisite Edo-style sushi is featured on the omakase menus. Solutions change periodically and include the best options available that day. Tsumami, or little appetizers, are served first by Chef Hiro, followed by a number of sashimi and nigiri sushi dishes. Chef Hiro values his rice equally to the fish and has spent decades perfecting a precise ratio of sea salt to red vinegar (made from aged sake cakes). Chef Hiro uses a variety of methods, such as nekaseru (aging), curing, and temperature modifications right before serving, to extract the maximum flavor characteristics out of the fish. This meticulous care includes the sauces, salts, and garnishes used to accentuate the flavor of each distinctive fresh fish. The quality of the fish in this sushi restaurant are spectacular.
It's the ideal spot for date evenings, special events, or if you want to pamper yourself while you're in Los Angeles because of the luxuriously private environment. You can definitely enjoy a calm, soothing, and appetizing supper in this sushi spot.
---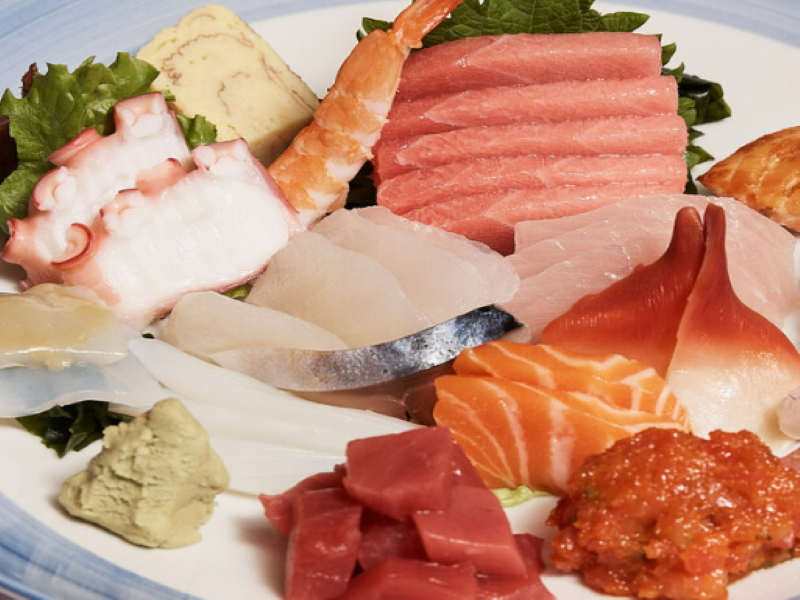 Sushi Gen
Sushi Gen is located in downtown Los Angeles, specifically at 422 E 2nd St, Los Angeles, CA 90012.
It's impossible to get a seat at the bar or in the dining room of this famous sushi bar in Little Tokyo these days. The majority come for the very cheap lunch sashimi special, but for an even greater experience, order directly from the menu or at the bar. Nigiri sushi and sashimi are widely available and are likely to please.
Sushi Gen has been delighting locals and travelers alike for more than 40 years. This cozy and unfussy sushi bar is a must if you're hoping to dine like a true Angelino. This restaurant is so popular that it's not uncommon to see a line of locals stretching out the door, all eagerly awaiting their chance to dine at this classic establishment.
You can order sashimi and sushi a la carte at this sushi bar, as well as tempura dishes, Sushi Gen specialities like yellowtail collar, and certain traditional Japanese dishes. If you plan to visit Sushi Gen, be sure to make reservations or allow additional time in your schedule because you'll probably need to wait for a seat at the bar. Keep in mind that Sushi Gen neither provides delivery nor collaborates with outside delivery services.
Their dinner menu also includes sashimi dinner (it includes rice and tempura appetizer), sashimi deluxe, premium sashi deluxe, sushi deluxe, sushi deluxe combo (includes salmon skin salad and mozuku), uni dinner (includes sashimi appetizer, soup, and rice), salmon collar dinner (includes rice, and a choice of sashimi appetizer or tempura appetizer), yellowtail collar dinner (includes rice, and a choice of sashimi appetizer or tempura appetizer), premium chirashi, chirashi, tekkadon, chicken teriyaki dinner (has rice and a choice of appetizer or tempura appetizer), beef teriyaki dinner (Includes rice and a choice of sashimi appetizer or tempura appetizer), salmon dinner (you have the option to pick Pick between teriyaki, shio or butter. Includes rice. Choice of sashimi appetizer or tempura appetizer), tempura dinner (includes rice and sashimi appetizer), fresh water eel dinner, sauteed white fish, and A La Carte.
---
Sushi Chitose
Sushi Chitose is situated at 402 S Pacific Coast Hwy, Redondo Beach, CA 90277.
There are many other excellent, decently priced sushi bars in the South Bay of Los Angeles, but Sushi Chitose, an omakase restaurant near Redondo Beach, offers some of the greatest value. The 15-piece omakase costs around $65 and includes excellent fish cuts, a toro piece, and a delicious miso soup starter. This restaurant quickly fills up, so make sure to call in advance for a reservation.
The types of fish are spectacular, and include both well-known cuts and less well-known ones.
The freshest fish are used in their sushi, and it is of the finest quality and flown in directly from Japan and other countries.
Chitose, which translates to "1000 years old". The company wants their consumers to enjoy long, healthy lives thanks to its fresh cuisine.
---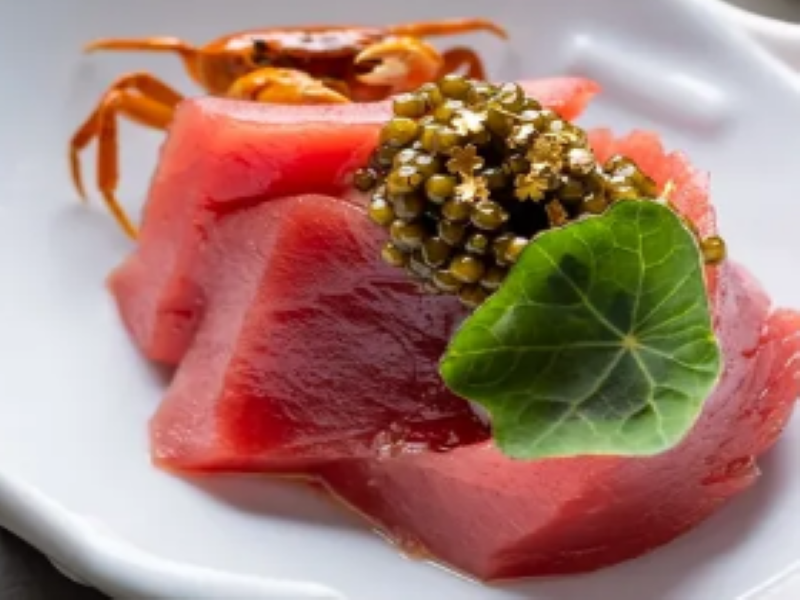 The Brothers Sushi
The Brothers Sushi is located at 21418 Ventura Blvd, Woodland Hills, CA 91364.
Diners at Brothers Sushi have an option of omakase or a la carte menu. They also have a wide range of sushi and wine menu in the city. This restaurant's omakase, which is a guided tour of the best Japanese cuisine, must be experienced.
With more than 20 years of expertise, Chef Mark Okuda and his colleagues provide you and your loved ones with delectable food, kind service, and a welcoming atmosphere. This sushi bar is high end, even though the atmosphere is relaxed and informal, the cuisine that is prepared in the kitchen is of the highest caliber. A favorite dish in the city is the chirashi, which is loaded with creamy uni, sweet and delicious scallops, and fatty toro with so much marbling that is comparable to butter when you eat it.
They have a wide variety of sushi, such as bluefin tuna sushi sampler, ora king salmon sushi sampler, white fish sushi sampler, dry aged seared toro fatty bluefin, dry aged hamachi yellowtail, dry aged ora king salmon, dry aged kuro tai black snapper, tuna bluefin maguro tuna, shima aji jack mackerel, alabacore bincho maguro, hirame halibut, Nodoguro "king of whitefish", Sawara ono, Kohada gizzard shad, kasugo tai baby snapper, Mirugai geoduck clam, ikura salmon roe, boiled tako octopus, unagi freshwater eel, uni santa barbara sea urchin, and many more.
---
Sushi Note
Sushi Note is situated at 13447 Ventura Blvd, Sherman Oaks, CA 91423.
A wine bar and sushi restaurant combined, Sushi Note. Sushi Note serves some of the best sushi in Los Angeles. Diners may pick from a wide selection of modern and traditional sushi, sashimi, and Japanese meals within the elegant setting.
Since the restaurant is also well recognized for its wine list, you can anticipate some amazing combinations. Locals frequently hang out for the evening, sipping wine and enjoying delicious sushi.
Sushi Note, one of the Valley's greatest new sushi restaurants, combines the skill of chef Kiminobu Saito's exceptional omakase menu with an outstanding wine matching menu. It all adds up to a really fantastic, fairly priced fresh sushi experience using the freshest fish, gently seasoned rice, and top-notch service.
This isn't the most affordable sushi restaurant in the world,  but after devouring 12 pieces of excellent sushi, edamame, miso soup, an appetizer, a hand roll, and dessert, all these at around $120, you'll feel that the dinner is well worth the cost.
Sushi Note Menu
Starters
Miso Soup (includes green onion, tofu, dashi),
Miso Mushroom Soup (includes assorted mushrooms, dashi), Cucumber Sunomono (includes sesame seeds, soy sauce, sweet vinegar), Kuro Edamame (has sea salt), Nasu Miso (includes Japanese eggplant, miso, sesame seeds), Shishito (contains peppers, soy sauce, sake, bonito flakes), Renkon (made with sauteed lotus root, soy sauce, mirin, chili flakes), Kinoko Itame (includes assorted sautéed mushrooms, balsamic soy sauce), Black Cod (has soy sauce, mirin), Soft Shell Crab (includes ponzu, shishito).
Signature Sashimi
Hamachi Note (made with yellowtail, garlic, serrano, ponzu), Halibut Yuzu (prepared with cilantro, rocoto paste, yuzu, pink peppercorn), Albacore Kari Kari (peppered albacore, crispy leek & potato, garlic ponzu), Scallop Carpaccio (olive oil, lemon, truffle salt, pink peppercorn), Tai Yuzu (red snapper, yuzu, rocoto paste, pink peppercorn).
Sushi and Sashimi
Fresh wasabi is used to prepare all sushi.
The menu includes Binchou/Peppered Albacore Canada, Gravlax/Cured Salmon Faroe Islands, Hamachi/Yellowtail Japan,
Hirame/Halibut Atlantic, Hotate/Scallop Japan, Maguro/Lean Bluefin Tuna Spain market, Toro/Fatty Bluefin Tuna Spain market, Sake/Salmon Faroe Islands, Madai/Sea Bream Japan, Uni/Sea Urchin Japan.
Rolls and Biscotti
Veggie Cut Roll( avocado, cucumber, gobo, sprouts), Spicy Tuna Roll (cucumber, sprouts, mayo),
Spicy Yellowtail Hand Roll (cucumber, sprouts, mayo), Spicy Albacore Hand Roll (cucumber, sprouts, mayo, garlic), Salmon Cut Roll (avocado, salmon), Torotaku Roll (toro, pickled daikon radish, wasabi market), Spicy Tuna Biscotti (crispy rice, serrano), Spicy Yellowtail Biscotti (crispy rice, serrano), Spicy Albacore Biscotti (crispy rice, serrano).
---
Sushi Park
A sushi restaurant situated on the second floor of a Sunset Blvd. strip mall in West Hollywood, Los Angeles, CA. Come here for the unagi, toro, and blue crab hand roll. Sushi Park is undoubtedly one of the best restaurants in West Hollywood if cost is not an issue for you. They also have the best sushi in Los Angeles.
Sushi Park is a great place to dine in before going out for a night on the town because it's close to popular LA attractions such As the Comedy Store and Whiskey a Go-Go. Because it's all about the experience without being overpowering, it makes for a memorable date night.
---
Sushi Tama
With a sophisticated sushi counter, fresh nigiri made with fish imported from Japan, and a stylish location in West Hollywood/Beverly Grove, Sushi Tama opened its doors in August 2020. Before joining up with Showa Hospitality at this exquisite sushi restaurant, chef Hideyuki Yoshimoto spent years working in Tokyo's Tsukiji Market.
A smaller tsunami menu is also available at Sushi Tama to satisfy your hunger. The sushi bar serves an ala carte menu of traditional and contemporary sushi and sashimi. Sushi Tama is the place to go if you want a delectable supper to end off a day of shopping on the strip.
Sushi Tama offers Maguro(tuna), Akami (tuna), Chu-toro (medium fat tuna), o-toro (Big fat tuna), shiromi (white fish), hamachi (Japanese Yellowtail), Hirame (halibot), kanpachi (amberjack), Kinme Dai (Golden Eye Snaper), Nodoguro (sea perch), Sake (salmon), hikarimono (blue fish), Aji (horse mackerel), saba (mackerel), iwashi (sardine), koukakurui (shellfish), Hotate (scallop), Ebi (shrimp), botan ebi (spot shrimp), and many more.
---
Sushi Ginza Onodera
Sushi Ginza Onodera is located in West Hollywood, Los Angeles, CA.
One of the most costly sushi bar in LA is at Sushi Ginza Onodera. At this sushi restaurant in West Hollywood, every meal is spectacular. That's accurately where the bar should be, given the price point. Around 23 different dishes will be provided to you, including uni and caviar egg custard, abalone with gold crust, and a martini glass-based green tea dessert. The serving staff navigates the limited area with the elegance and fluidity of a beautiful dance group, providing similarly perfect service. The servers occasionally swing by with an iPad and scan through Google photographs of the fish you're presently eating.
If you're willing to spend more money, Sushi Ginza Onodera is a thorough experience from beginning to end that you won't suddenly forget. This is definitely a great place for fine dining.
They perform the Edomae style of sushi, which takes its name from Edo, now known as Tokyo. Before refrigeration was accessible and Tokyo Bay was abundant with a vast variety of fish, sushi goes back to the Edo period. According to legend, Chef Hanaya Yohei pioneered modern sushi when he established a kiosk and began preparing it in front of customers.
The aging practice is used in the Edomae sushi style to preserve the fish, enhance umami qualities, and provide a more soft texture. Many techniques are used, ranging from a few hours to many days, such as marinating in soy sauce, boiling in broth, and curing in salt or kombu sea kelp. Today, our sushi chefs inspect the fish as soon as it comes from Japan and choose the best Edomae methods to employ.
---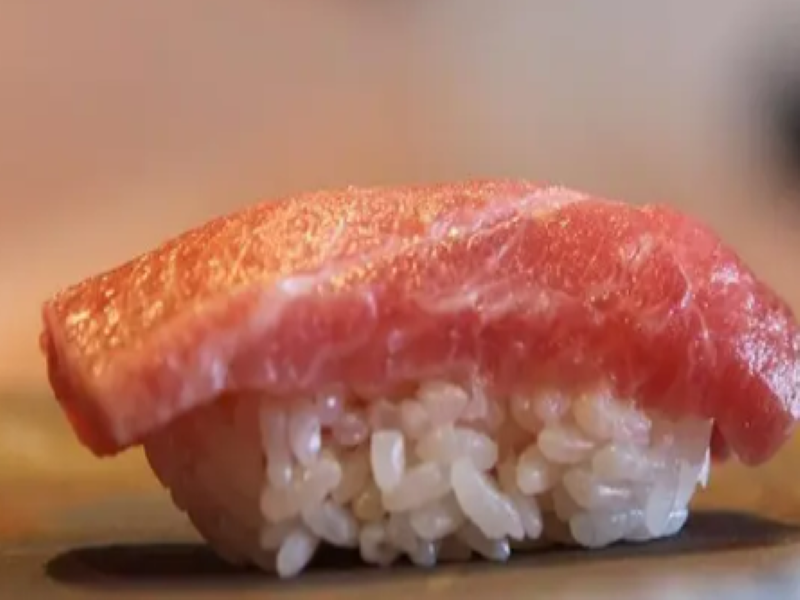 Sushi Takeda
Sushi Takeda is situated at 123 Astronaut Ellison S Onizuka St #307, Los Angeles, CA 90012.
Sushi Takeda's nigiri meets Little Tokyo's perfect spot when it comes to being traditional and lavish without being overly expensive. Sushi Takeda's subtle style is simple to ignore in comparison to flashier restaurants like Sushi Kaneyoshi or the popular Sushi Gen. You may have a reasonably posh lunch omakase around $110, dinners cost between $140 and $280 per person, which is perfect for special occasions.
One of the most popular sushi dinners in town, chef Hide Takeda's private omakase experience uses fish from California and Toyosu Market in Tokyo. They work hard to give you a special experience that expresses their love for the sushi artistry. As a result of years of learning and devotion, each fish is individually aged, cured, and marinated with high attention to detail and devotion to the Edo-mae style. The shari is a product of their love and work, which they spent years perfecting to get the best outcomes. They continue to strive for the ideal taste because they think that each and every tiny element is important.
---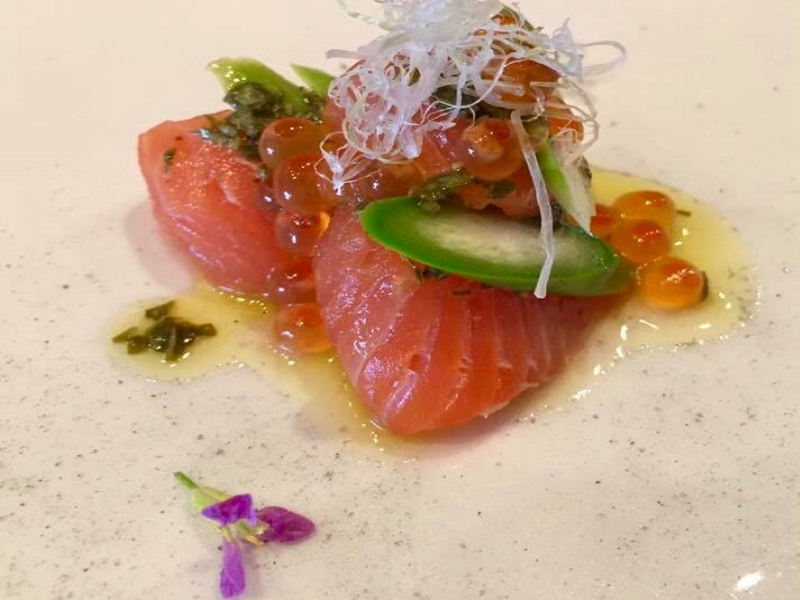 Asanebo
Asanebo is located in 11941 Ventura Blvd, Studio City, CA 91604.
Some of the greatest sushi restaurants along Ventura Boulevard, Studio city are simple, and modest places. You should try going to Asanebo. The upscale strip mall restaurant serves top-notch sushi and has a cozy, wooden decor.
Their sushi menu includes Albacore Tuna (Bincho-maguro), Baby Yelllowtail (Kanpachi), Crab (kani), fresh Japanese scallop (Hotate), Halibut (Hirame), Jumbo clam (Mirugai), Mackerel (saba), octopus (tako), red snapper (tai), salmon egg (ikura), sea urchin (uni), shrimp (ebi), squid (ika), wagyu (Japanese seared beef), alfonsino (kinme-tai), blue fin tuna (toro), fresh water eel (unagi), halibut fin (engawa), live sweet shrimp (amaebi), mullet (nodoguro), Salmon, spanish mackerel (aji), sweet egg (tamago), yellowtail and (buri).
They also have sushi rolls such as tuna roll, vegetable roll, spicy tuna roll, toro & scallion roll, soft shell crab cut roll, quail egg 1 piece, cucumber roll, california roll, yellowtail and scallion roll, toro and pickled radish roll, and salmon skin hand roll.
---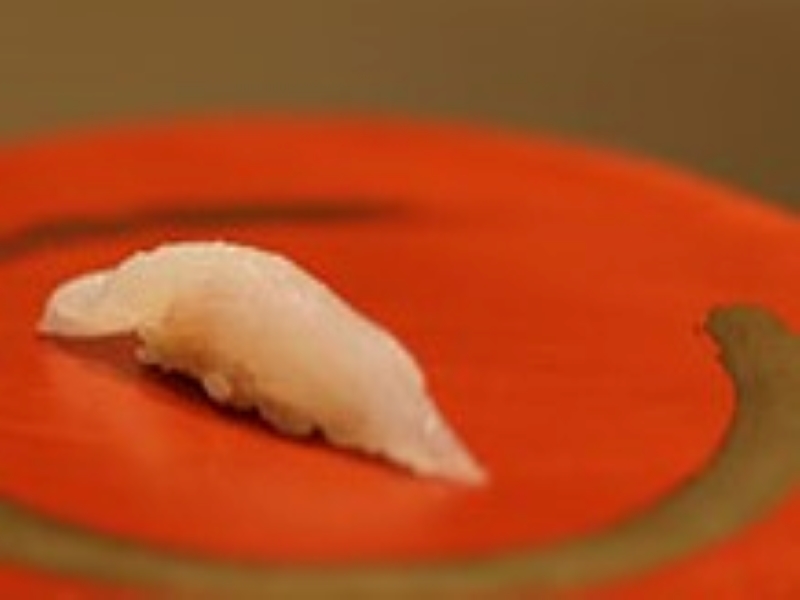 Sushi Zo
As one of the best omakase sushi restaurants in America, Sushi Zo has gained recognition for itself. In LA's historic neighborhood, Sushi Zo has two sites: one just north of the Santa Monica Highway and one just south of Little Tokyo. It's an expensive, premium experience with a fancy label.
The omakase menu at both restaurants is creative and unique, and it constantly alters based on what's in season and what the chef feels like cooking. Sushi Zo offers a laid-back, serene ambiance that offers the ideal setting for eating their creative cuisine. In furthermore, Sushi Zo is one of the region's most reasonably priced omakase establishments.
Japanese Osaka is where founder Keizo Seki was born. He moved to Tokyo to achieve his childhood dream of being a sushi chef, where he practiced and learned a lot. He relocated to Los Angeles in 1991, where he developed his sushi expertise and gained knowledge of the restaurant world. When the first Sushi Zo restaurant in West Los Angeles opened its doors in 2006, Seki's ambition of operating a genuine Edomae-style sushi restaurant became reality.
He soon became well-known in the Los Angeles restaurant scene because of his particular cooking style and excellent dishes, which garnered him recognition from prominent reviewers like Jonathan Gold. In its inaugural Zagat Guide, Sushi Zo received a 29 (out of 30) rating. Sushi Zo received a renowned Michelin star in just three years.
The most critical feature of sushi is the unity between neta (the seafood topping) and shari (sushi rice). The neta and shari come together in perfect harmony during ittai-kan.
Their ability to provide their clients menu options that suit the seasons is made possible by their restaurants' use of omakase, a chef's choice dinner prepared in the Japanese tradition.
This sushi bar exclusively uses fresh, natural ingredients of the best quality from reliable sources both domestically and abroad.
To provide the ideal accompaniment to the neta, their rice is meticulously prepared, seasoned with a special combination of vinegars, and served at body temperature.
The freshest fish products are chosen, cooked, and served daily. They utilize a perfectly matched seasoning with several of their nigiri, which may incorporate their exclusive soy sauce, sea salt, yuzu, and other components.
Each of their dishes is served individually, at precisely the right time for flavor, warmth, and texture. This enables their guests to experience the authentic Sushi Zo.
---
Sushi Iki
Sushi Iki is situated in 18663 Ventura Blvd, Tarzana, CA 91356.
Sushi Iki is well kknown as the go-to spot for sushi enthusiasts. Chef Eddie Okamoto oversees an incredible omakase service at Ventura Blvd., where customers will be delighted with everything from the traditional—like yellowtail toro—to the contemporary—like a stunning piece of goldeneye snapper above a bed of shiso and rice.
It is really a once-in-a-lifetime opportunity, dining at Sushi Iki. Even though a lunch at this restaurant might cost around $200 for each diner in your group, you always feel like you got the best bargain.
---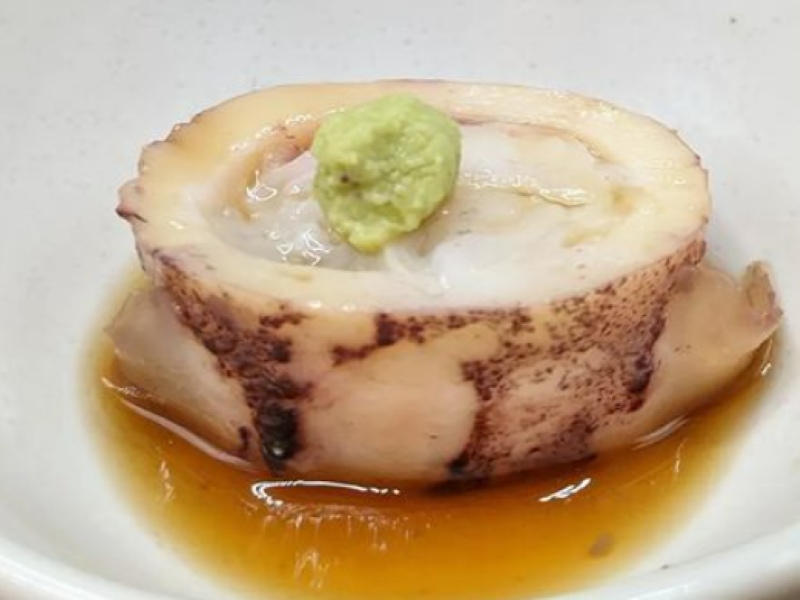 Sushi Kisen
Sushi Kisen is located in 1108 S Baldwin Ave B6, Arcadia, CA 91007.
A chef who formerly worked at Beverly Hills' Sushi Gen and Shiki runs Sushi Kisen. The pristine seafood that has been matured in the traditional Edomae method and the well-balanced vinegar-seasoned rice, which highlights several seasonal fish like skipjack tuna and goldeneye snapper imported from Japan, show attention to detail.
The sushi chefs bring out the hidden qualities of each dish and provide their guests a distinctive dining experience by utilizing traditional Japanese techniques and the highest quality ingredients.
Old School Edomae Style restaurants provide both Omakase (chef's choice) and Okonomi (customer's choice), in contrast to the majority of high-end sushi establishments that exclusively serve Omakase. There are no fixed menus at Sushi Kisen. You may choose from a wide variety of sushi options and daily specials, or they can personalize your dining experience based on suggestions from their chefs. They often have 30 to 40 different fish options, and the majority of them are supplied twice a week directly from their partners at Tokyo's Toyosu Market. The traditional "seaweed outside" rolls are prepared by their skilled Japanese chefs using the finest seaweed and other ingredients, including high – end rice and red vinegars, so you can appreciate the difference.
The lunch package costs around $33 and includes a sliced roll, nine nigiri pieces, miso soup, and a few appetizers. Although more sophisticated edomae-style omakase is available for supper, simple meals start at about $50 per person for food only.
---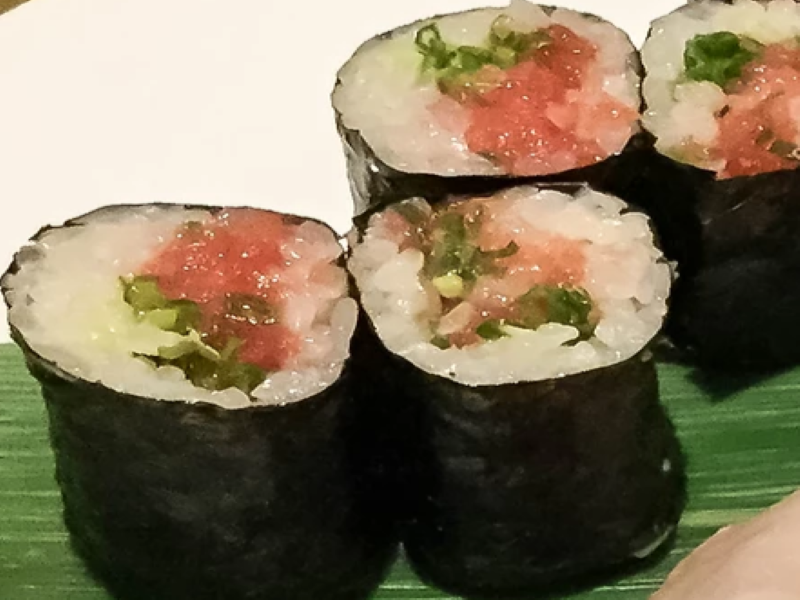 Nozomi
Nozomi is located in Torrance, Los Angeles, Ca.
They include a budget-friendly omakase for lunch and dinner at around $80, that is created by courteous yet dedicated chefs and includes 10 pieces of nigiri and a toro with green onion roll. Along with basics like toro and seared albacore, this spot has the biggest fish selection in the South Bay, so you may commonly encounter snow crab, surf clam, mackerel, and halibut. This is also a nice site to load up on Santa Barbara uni.
They have a wide variety of sushi such as Tuna (blue fin), Toro (fatty tuna), Albacore, Yellowtail, Amberjack, halibut, salmon, mackerel, spanish mackerel, kohada (shad), sardine, shrimp, snow crab, octopus, squid, fresh water eel, sea eel, geoduck clam, scallop, baby abalone, sweet shrimp, live sweet shrimp, sea urchin, salmon roe, masago, and egg.
They also have roll, such as tuna roll, cucumber roll, yellowtail roll, fatty tuna roll, fatty tuna/pickled radish, fermented soybean roll, pickled radish roll, gourd roll, plum roll, cod roe/mountain potato, futomaki, California roll, salmon skin roll, spicy tuna, spicy yellowtail, spicy salmon, spicy scallop, rainbow roll, dragon roll, caterpillar roll, Philadelphia roll, crunchy roll, and spider roll.
---
Sushi Yuzu
The restaurant is located in Riverside Dr, Toluca Lake, CA 91602.
Sushi Yuzu is a traditional restaurant. This little restaurant is warm, modest, and decorated with traditional Japanese artwork. Everyone can find something on their innovative a la carte menu. Make a reservation so you won't have to wait more than an hour for a table.
---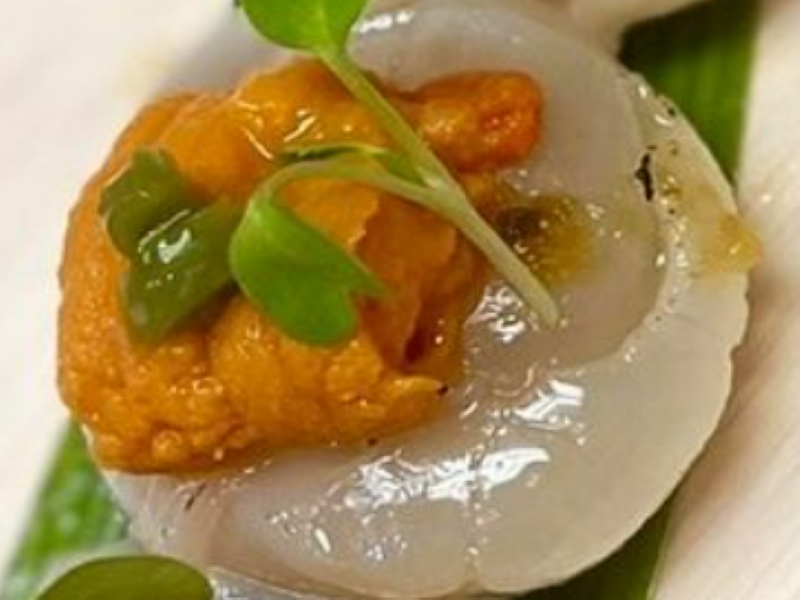 Haru Omakase Sushi
Since it has been operating since May 2022, Haru is a great choice if you want to eat sushi in Westwood but don't want to spend extra money. Currently only takeaway is accepted at the modest restaurant on Westwood Boulevard, but service is prompt and everything is presented in beautiful packaging. The chirashi bowl, which costs around $30 and is the finest choice, is available for lunchtime and is available in a variety of forms, from bento boxes and carpaccio to speciality rolls and a daily sashimi board. It is the ideal lunch since it contains 12–15 pieces of excellent seafood sushi, ranging from toro to raw scallop, without spending a fortune.
---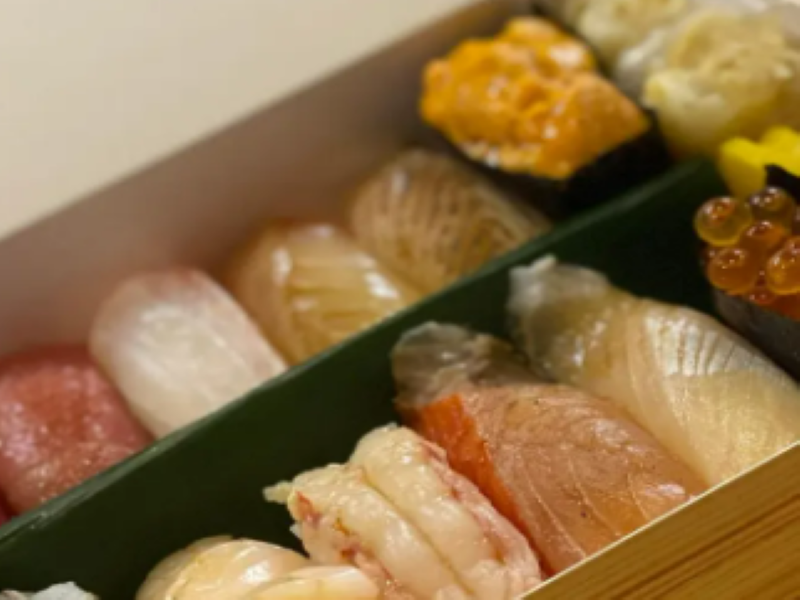 Shin Sushi
Shin Sushi is located in Ventura Blvd, Encino, Los Angeles CA 91436.
This is a Japanese Sushi Restaurant in Encino with a Michelin Star. The restaurant was launched in July 2018. Taketoshi Azumi, the owner chef, manages a tight operation to ensure that every customer receives the genuine Japanese sushi they are seeking.
The dining room is compact and simple, making it the ideal setting for Azumi's creative food.
Shin Sushi has the wonderful, difficult-to-find seafood you're looking for at a once-a-year omakase restaurant, as well as creatively prepared dishes that will keep you satisfied.
A delicious, seasonal dinner prepared by the chef will feature in-season standouts such Mexican uni, sea eel, and fresh water trout from Nagano.
---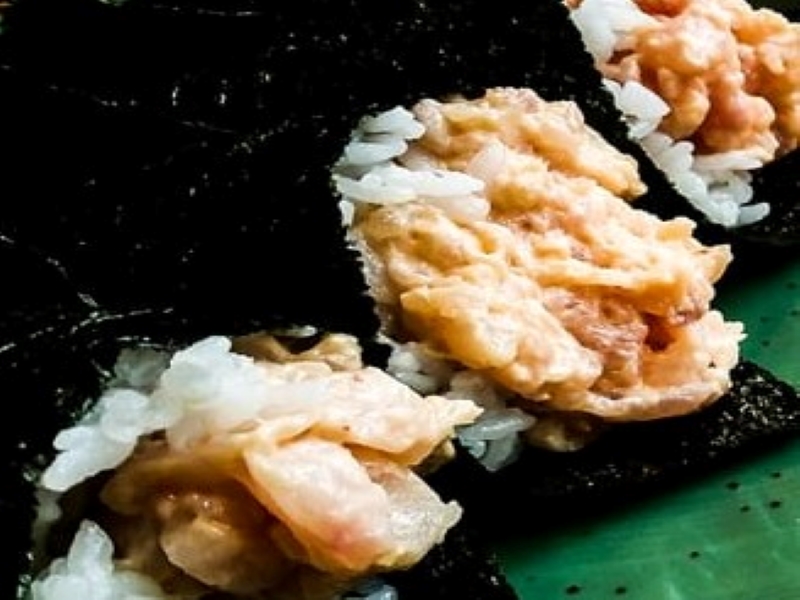 Hama Sushi
If you enjoy eating sushi, Hama Sushi restaurant will pamper you to a sumptuous meal of fine seafood that is on level with the greatest sushi Los Angeles has to offer.
You should definitely go to Hama if you're only looking for fantastic sushi. There are signs warning "No teriyaki, No tempura, No noodle, and No rice alone" all throughout this popular Little Tokyo restaurant.
A la carte and set menus are offered. The latter include a variety of sashimi, miso soup, and a basic California roll. The a la carte menu allows more flexibility for exploring dishes like the outstanding toro that manages to be both exquisite and meaty in flavor, the buttery uni nigiri, and a seared albacore sashimi plate with lemony ponzu. Despite its wide range of alternatives, Hama's biggest feature is its informal, cozy atmosphere and inexpensive, best seafood.
---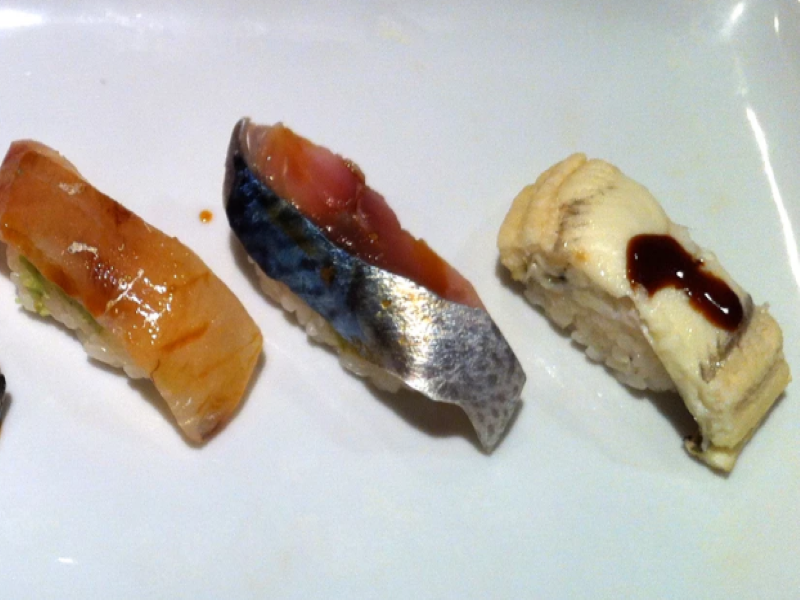 Sushi Kiriko
Sushi Kiriko is located in Olympic Blvd #102, Los Angeles, CA 90064.
The restaurant was established in 1999 on Sawtelle Boulevard, and the chef-owner, Ken Namba chose the name Kiriko to honor the Japanese glass, which was developed among the townsfolk during the Meiji era (mid-19th century).
With a creative touch derived from the innovative inspirations of sushi restaurants in Tokyo, Kiriko offers a genuine experience of Japan. A daily tapas-style (small dish) menu is offered by Chef Ken, and it changes according to the season and what is available in the market. Although the environment appears plain, the excellent sushi chefs from Kiriko serve delicious variations. Both Chef Kiyoshi and Chef Tomotaka had their culinary training in Japan, and they are both passionate about preserving the authenticity of Japanese flavor and elegance. They definitely offer a great sushi.
---
Sushi Tsujita
Sushi Tsujita is a sushio restaurant in the Little Toyko area of Los Angeles, where Chef Shigeru Kato prepares a spectacular omakase dinner for his customers in a little bamboo dining room that seems like a hidden treehouse. This area is one of those unique and full of fun spots to settle down with friends for a night full of sushi experiences. The environment is cozy with soft lighting and stylish geometric design.
---
Nozawa Bar
Nozawa Bar is located in Canon Dr, Beverly Hills, CA.
If omakase is what you're craving for, Nozawa is a wonderful getawaplace to go. A diverse menu of traditional and new dishes prepared by Chef Nozawa and Chef Osamu Fujita will satisfy all of your culinary tastes. Based on what they acquire at the fish markets each morning, the duo creates fresh dinners every day. With less than ten seats, this exclusive experience has a top-tier Tokyo vibe to it, complete with dramatic service and a quiet counter dining environment.