Have you tried some Japanese dishes such as tonkatsu and chicken katsu? Have you wondered what those crunchy things coated on them? Well, those are actually Panko breadcrumbs.
| Product | Brand | Name | Price |
| --- | --- | --- | --- |
| | Blue Diamond Almonds | Blue Diamond Almond Flour, Gluten Free, Blanched, Finely Sifted 3 Pound bag | Check Price on Amazon |
| | Earnest Eats | Earnest Eats PRO Protein + Probiotic Superfood Oatmeal Gluten Free 2.5oz Cup 12Pack | Check Price on Amazon |
| | Frito-Lay | Frito-Lay Snacks Variety Pack 35, Classic Mix, 1 Count | Check Price on Amazon |
| | Dot's Homestyle Pretzels | Dot's Homestyle Pretzels Seasoned Pretzel Snack Sticks (Original, 32 Ounce - Pack of 2) | Check Price on Amazon |
| | Ritz | Ritz (RIUM9) Original Crackers, Family Size, Salted, 1.29 Pound each (Pack of 3) | Check Price on Amazon |
* If you buy through links on our site, we may earn an affiliate commission. For more details, please visit our Privacy policy page.
Panko bread crumbs are made from a crustless white bread that is processed and dried. That produces bread crumbs that are lighter and flakier in texture as compared to other regular breadcrumbs. They are best used in frying as they have a drier texture that absorbs less oil.
Aside from being used as a bread on food, Panko breadcrumbs are used, stuffed poultry, thicken stews and more. Actually, Panko breadcrumbs are becoming popular in American dishes as they are incorporated or used as toppings on some American cuisines like fried chicken, other fried foods like veggie fries, or mac and cheese.
Since Panko bread crumbs provide texture and flavor to food, they are also used for a variety of reasons in cooking and baking. Aside from coating chicken katsu and the likes, Panko breadcrumbs are also used in binding or stuffing mix meat and eggs.
Why Do You Need a Substitute for Panko?
Though Panko breadcrumbs are very good at cooking fried cuisines, there are a variety of reasons why other people tend to ditch this type of bread crumbs. One of those reasons would be the availability of the Panko bread crumbs at the market in the area.
Another reason would be diet restrictions that may prevent them from using the Panko breadcrumbs. Panko bread crumbs may not be best for them as they are not always paleo or gluten-free. Some people may have been on a Keto diet and Panko bread crumbs may not work on them.
What will you do if you can't have or make Panko bread crumbs? Those who can't have Panko bread crumbs will always have some options as there are few alternatives for Panko. Check out our recommendations for a substitute for Panko and check which of these bread crumbs will work best for you. Provided on each option are links that you can click in case you want to buy one.
Best Substitutes for Panko in 2022
The almond flour bread crumbs are gluten-free, which is a good substitute for those who are on a strict diet. These bread crumbs are easy to make, taste fantastic, and provide the ideal texture for breading, as they have panko or crushed pork rinds texture. Enhance the flavor by mixing some parmesan on it.
All you need to do is to put the almond flour, lax seeds, pepper, and garlic powder in a food processor. You can also use a mixing bowl if you don't have a food processor to mix them. Then you will cook the mixture in oil over medium heat until you get the panko bread crumbs texture.
---
Cereals, particularly crushed cornflakes, could make a great substitute for Panko bread crumbs. Other grain-based cereal can also be used as a breading mix for meat and entrees. Crushed tortilla chips will also count as a cereal.
If you are going to bread poultry-based dishes, oat-based cereal like granola, Wheaties, Corn or rice Chex would be a great choice. If you are on a diet, there are available oats in paleo, keto and gluten free options.
---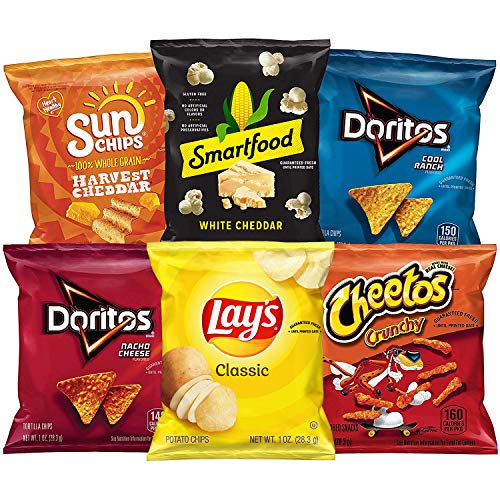 Crushed Potato chips have a light and crispy texture, making them the perfect thing for breading. Options like Tortillas, Doritos or BBQ Lays can be a good substitute by crushing them. Use a food processor or blender to create your homemade panko out of potato chips.
You can even put them in a bag and use a rolling pin to chop them up to pieces. If you are going to use them to bread chicken or pork, make sure to coat the food in eggs and flour so that the bread crumbs made of chips will stick on them.
---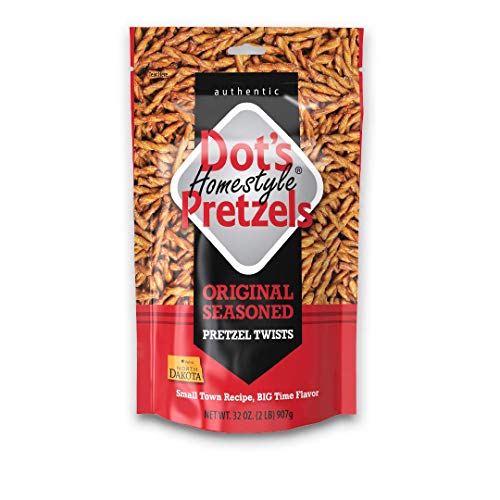 Crushed pretzels can be a very good substitute if you don't have panko bread crumbs or can't use them at your disposal. Since most pretzels are flavored already, they will definitely taste delicious in casseroles and other dishes. Most pretzels are not diet friendly, but there are options where you can get healthier pretzels and use them as your panko bread crumbs.
---
Cracker crumbs will be a great idea as this could be the easiest you can get for a panko bread crumbs. All you need are regular crackers and crushed them to create homemade panko breadcrumbs.
Aside from that, crackers are being offered in a wide variety. You can choose those that can be good for your keto diet, paleo varieties or gluten-free to create the desired homemade cracker crumbs.
---
What can be easier to acquire other than those regular bread crumbs available in most markets these days. Though they might provide the same texture as the panko breadcrumbs, they will suffice for the lack of it.
Regular breadcrumbs are also offered in different flavors, like garlic or italian style. You can select what's best for the dish you are going to cook. There are also regular bread crumbs that are healthier than the panko bread crumbs.
---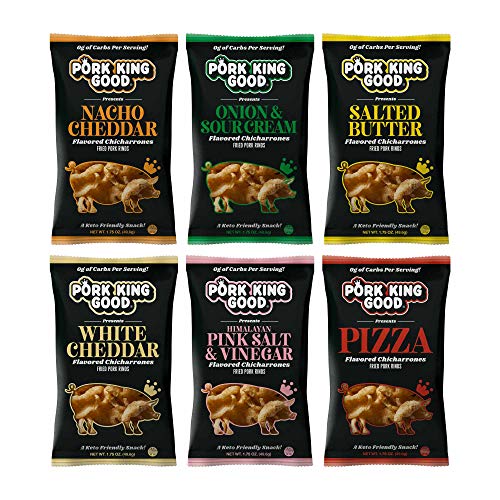 Those who are on a keto diet should use pork rinds to replace the panko breadcrumbs. Its meaty flavor will enhance the meat in any dish and aside from that, they are also high in fat and carb-free.
Plus, pork rinds can be turned easily into bread crumbs using your hands or using a food processor. There are also different flavors to choose from. You can get White Cheddar, Onion & Sour Cream, Nacho Cheddar, Salted Butter, Himalayan Pink Salt & Vinegar, and Pizza flavor. If you want to level up your casserole dishes, try them instead of panko bread crumbs.
---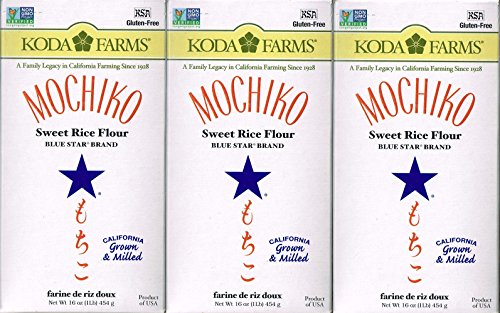 If you can get rice flour, then you can make your own Japanese panko out of it. Rice flours are also free of gluten, so those who are on a gluten diet should consider getting this option. They are also great substitutes compared to wheat flour as they stick to the food easily.
---
Did you know that parmesan can also be a good substitute for the Japanese panko? It's high in fat, low in carbs, and flavorful, which makes it a good choice for people who are on strict diets.
There are parmesan chips available in stores and you can also crush them to turn into crumbs. Regular parmesan can be mixed with butter to coat meats.
---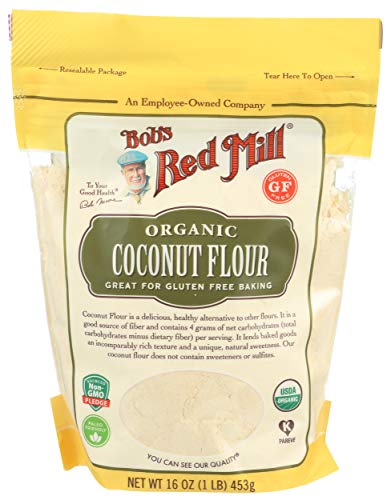 Coconut flour provides many benefits to those who are on a diet. If you don't want to get hungry easily, choose this option as it is high in fat that should help you keep full longer.
Medium Chain Triglyceride (MCT), a type of oil, is also found on coconut flour and has a low glycemic index. You can dip the food on coconut oil or egg wash before coating it with the flour to enhance its nutty flavors.
---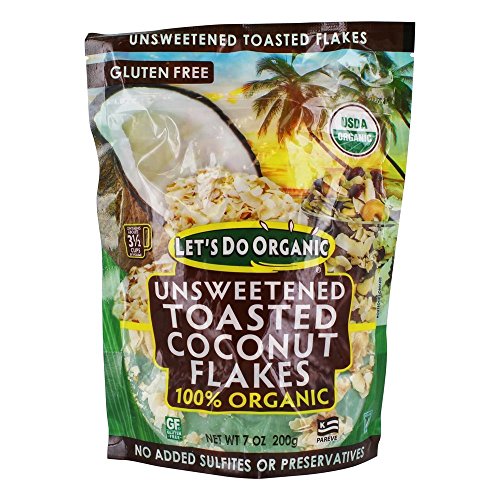 If you want to get crumbs like the panko, but healthier, the coconut flakes will be another great choice. This substitute provides more coconut flavor. They also have a sweet and savory taste which will be good for food who need that kind of accent.
---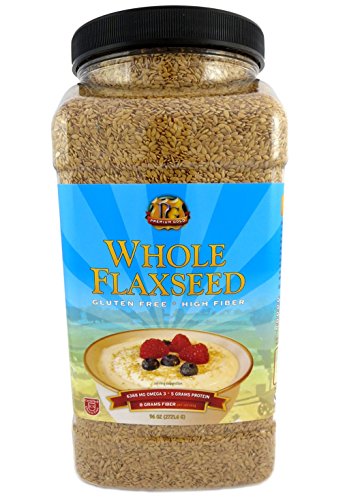 Those who are still looking for healthier panko substitutes can take a look at Flaxseeds. They are high in fiber and contain omega-3 fatty acids. Golden flaxseed can provide a golden tone that looks like the color of regular breaded chicken if you combine it with beaten eggs.
---
White bread is naturally dry in texture, which will make them a good substitute if you don't have a panko. There are also breads that are free of gluten, so get a white bread option instead. Just check the bread instructions for details.
To turn the regular white bread into breadcrumbs, toast the bread and grind it up using a food processor. To get a finer panko-like texture, you can grind the mixture again.
Did you find the perfect substitutes for panko breadcrumbs above? Which one do you prefer the most? Don't forget to click the links on each substitutes as they will route you to a product that you can buy online.
---
| Product | Brand | Name | Price |
| --- | --- | --- | --- |
| | Blue Diamond Almonds | Blue Diamond Almond Flour, Gluten Free, Blanched, Finely Sifted 3 Pound bag | Check Price on Amazon |
| | Earnest Eats | Earnest Eats PRO Protein + Probiotic Superfood Oatmeal Gluten Free 2.5oz Cup 12Pack | Check Price on Amazon |
| | Frito-Lay | Frito-Lay Snacks Variety Pack 35, Classic Mix, 1 Count | Check Price on Amazon |
| | Dot's Homestyle Pretzels | Dot's Homestyle Pretzels Seasoned Pretzel Snack Sticks (Original, 32 Ounce - Pack of 2) | Check Price on Amazon |
| | Ritz | Ritz (RIUM9) Original Crackers, Family Size, Salted, 1.29 Pound each (Pack of 3) | Check Price on Amazon |
* If you buy through links on our site, we may earn an affiliate commission. For more details, please visit our Privacy policy page.