Getting food when you're out and about when you're on a gluten-free diet can be tough, particularly if you're craving fast food after a long day.
Even fast-food restaurants which often offer highly gluten-filled menus, are now catering to the growing popularity of the gluten-free diet.
Basically, more fast-food restaurants are now providing more gluten-free menu options for someone who is searching for a good meal without messing up their diet.
However, when dining out and having your food prepared by a fast-food restaurant, there is always a chance of gluten cross-contamination.
We'll discuss the popular fast food restaurant chains in this article and their gluten-free menu options.
Scroll down and read on to find out which fast food restaurant chain has gluten-free menu items.
Best Gluten Free Fast Food Restaurants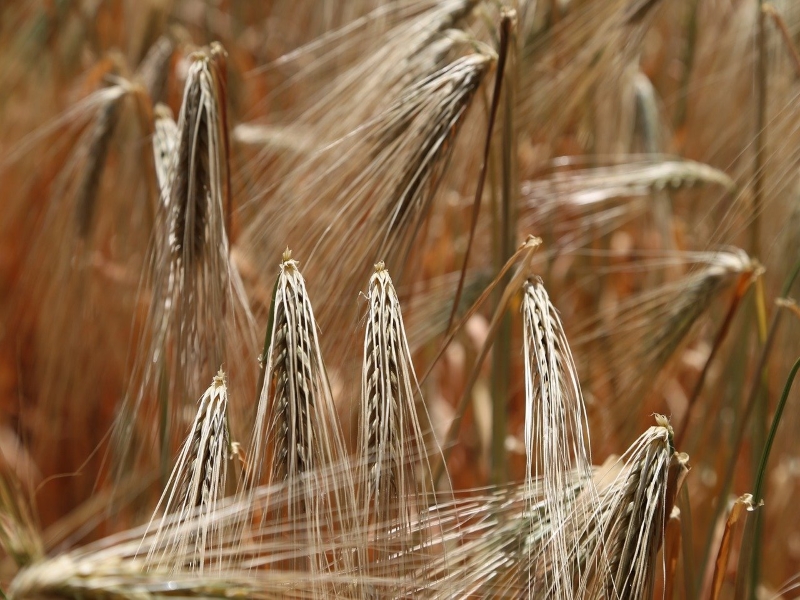 What Is A Gluten Free Diet?
Let's first define a gluten-free diet before moving on to the main subject.
A gluten-free diet (GFD) is a dietary approach that firmly restricts the consumption of gluten, a protein combination that can be found in wheat (and all of its species and hybrids, including spelt, kamut, and triticale), as well as in barley, rye, and oats. Oats' inclusion in a gluten-free diet is still questionable though, and may be influenced by the cultivar and frequent gluten cross-contamination with other cereals that contain gluten.
For people with gluten-related illnesses such celiac (CD), non-celiac gluten sensitivity (NCGS), gluten ataxia, dermatitis herpetiformis (DH), and wheat allergy, gluten can induce both gastrointestinal and systemic symptoms. Eating gluten free foods has been shown to be a successful treatment in these patients, although studies indicate that despite following a tight gluten-free diet, roughly 79% of celiac disease patients do not fully restore their small intestine function. The main cause of this is unintentional gluten consumption. People who don't understand the gluten-free diet well may think they are carefully sticking to the diet while actually breaking it frequently.
Moreover, a gluten-free diet may, at least occasionally, alleviate systemic or gastrointestinal symptoms in conditions like irritable bowel syndrome, rheumatoid arthritis, or HIV enteropathy. However, there is no credible proof that gluten-free diets are an effective alternative to conventional medical care for autistic individuals.
Check out the popular fast food restaurants that are offering gluten free options.
---
1. Red Robin
American casual dining restaurant chain, Red Robin, was established in Seattle, Washington, in September 1969. In Yakima, Washington, the first Red Robin restaurant to be franchised was established in 1979. The corporate offices of Red Robin are in Greenwood Village, Colorado. The corporation operates around 570 restaurants as of August 2020, 90 of which were franchises.
Because they have gluten-free buns, Red Robin has excellent gluten-free menus. This makes it simple to enjoy a large portion of the Red Robin menu because, as long as you request for the gluten-free bun, the majority of their burgers are gluten free.
There are options for vegetarians and others who avoid gluten at Red Robin in addition to its burgers, including grilled chicken sandwiches, salads, and a veggie burger.
Since they also provide gluten free fries, you may have a whole dinner even if you have a gluten sensitivity.
---
2. Chipotle Mexican Grill
Chipotle is the next restaurant on this list of the top fast-food chains with gluten-free options.
For those who have celiac disease or gluten intolerance, Chipotle Mexican Grill, which falls somewhere between a fast-food chain and a casual dine-in restaurant, offers a wide range of options. Actually, the allergies list for Chipotle lists every item on the menu as gluten-free, with the exception of the flour tortillas.
Burritos, bowls, tacos, quesadillas, and salads are the five items on the Chipotle menu. Choices for each item's pricing include chicken, pig carnitas, barbacoa, steak, tofu-based "sofritas," and vegetarian options (including guacamole or queso, which would be at an extra charge otherwise). Rice, beans, four varieties of salsa, sour cream, cheese, and lettuce are some other alternative toppings that are provided without charge.
The only items on the Chipotle menu that are identified as containing gluten are flour tortillas, so skipping the burrito or taco should be simple.
You may make a burrito bowl at Chipotle using any of their meat, cheese, rice, and beans if you're still in the mood for their zingy flavors.
If you prefer a healthier meal, I suggest creating one with sofritas, romaine lettuce, pinto beans, and fresh tomato salsa.
Their corn tortillas don't contain any gluten. However, due to cross-contamination during cultivation, they might have minimal amounts of gluten.
---
3. Burger King
Another fast-food restaurant with a limited gluten-free menu is Burger King.
It can be quite challenging to determine what on the Burger King menu will actually turn out to be gluten-free. For instance, it indicates that "spring mix Romaine" and "lettuce" are gluten-free but doesn't specify whether a prepared salad would be safe. You have the option to order a cheeseburger or Whopper without a bread and eat it sandwiched between two crisp lettuce leaves if you still have a craving for them.
You should also think about ordering their garden salad, especially if you decide to swap out the fried chicken for grilled chicken. Consider treating yourself to a cup of their creamy soft serve if you want to reward yourself with a gluten-free treat from Burger King.
---
4. Chick-fil-A
One of the biggest American fast food restaurant chains and the biggest chain serving only chicken sandwiches is Chick-fil-A.
The restaurant's main office is in College Park, Georgia. 2,8Over 2,800 restaurants are run by Chick-fil-A, mostly in the US. With the first Hawaii branch opened on September 2, 2022, the business currently has outlets in 48 states, the District of Columbia, and Puerto Rico. The business previously operated restaurants in the United Kingdom and South Africa, as well as in Canada. After serving breakfast, the restaurant switches to its lunch and supper menus. Customers can order from Chick-fil-menu A's to be catered for special occasions.
Additionally, Chick-fil-A offers great gluten-free options. In place of their fried chicken, they also provide tender, grilled chicken nuggets.
You have the option to make your chicken sandwich on a gluten-free bun made of ancient grains like millet and quinoa if that's what you're craving.
Waffle potato fries are a good addition to your dinner because they are cooked in a different oil than the chicken is.
You should also try their Spicy Southwest Salad with a sealed fruit cup on the side if you prefer a meatless meal. To complement your meal, they also provide a large variety of gluten-free salad dressings and sauces.
---
5. Wendy's
Dave Thomas (1932-2002), an American, established the Wendy's fast food restaurant brand on November 15, 1969. On January 29, 2006, its corporate office relocated to Dublin, Ohio. With 6,711 stores as of December 31, 2018, Wendy's was the third-largest hamburger fast-food business in the world, after Burger King and McDonald's. The business announced a merger with publicly traded Triarc Companies Inc., the parent company of Arby's, on April 24, 2008. Dublin remained the location of Wendy's corporate headquarters. Triarc changed its name to Wendy's/Group Arby's after the merger, and then to The Wendy's Company.
They provide a variety of salads and sides, such as baked potatoes that you can eat without breaking from your diet.
For customers who cannot consume gluten, Wendy's offers five salads; you can add a baked potato to it.
Their chicken sandwiches and burgers don't come with gluten-free buns, but you can order them in a lettuce wrap or without a bun and add a variety of toppings for a gluten free option.
If you're in the mood for a salad for lunch or supper at Wendy's, you might want to order one without croutons and chicken to keep it gluten-free.
---
6. Five Guys
The main office of Five Guys, an American fast food business that specializes in hamburgers, hot dogs, and French fries, are in Lorton, Virginia, which is a portion of Fairfax County. In Arlington County, Virginia, the first Five Guys restaurant opened its doors in 1986. By 2001, the brand had grown to five locations in and around Washington, D.C. metro region.
The primary products on the menu at Five Guys are hamburgers, which can be ordered with Kraft American cheese, applewood-smoked bacon, or kosher-style hot dogs (Hebrew National all-beef franks). Also available are grilled cheese, BLT, and vegetable sandwiches.
The fact that Five Guys allows you to savor their sandwiches, burgers, and hot dogs without buns makes them one of the top fast-food chains with gluten-free options. You can also substitute a lettuce wrap for their bun.
You won't need to be concerned about gluten residues in your meal because they make their fries in peanut oil separately from their other fast-food products.
You can add any toppings you choose to your food because their hot dog and burger toppings don't contain any gluten.
If you don't add cherries, Oreo cookie pieces, or malted milk to your milkshake, it will also be gluten-free.
---
7. Uno Pizzeria & Grill/ Uno Chicago Grill
Uno Pizzeria & Grill is a franchised chain of pizzeria restaurants under the management of Uno Restaurant Holdings Corporation. The Chicago-style deep dish pizza served at Uno Pizzeria and Grill is its trademark. In 1943, Ike Sewell founded the first Pizzeria Uno.
With its gluten-free menu that offers cheese, pepperoni, and veggie gluten-free pizza options, Uno Pizzeria & Grill/Uno Chicago Grill frequently impresses consumers of gluten-free pizza.
You can order two gluten-free soups, burgers (without the bun), salmon, steak, and chicken entrees, as well as a variety of gluten-free sides, salads (be sure to ask the staff to omit the croutons and bread sticks and to mix it in a clean bowl), and an ice cream sundae for dessert, when dining at Uno.
Beef chili, Caesar salad without croutons, Classic Cobb salad, lemon basil salmon, top sirloin steak, and thin crust pizza are among the gluten-free menu items at Uno.
---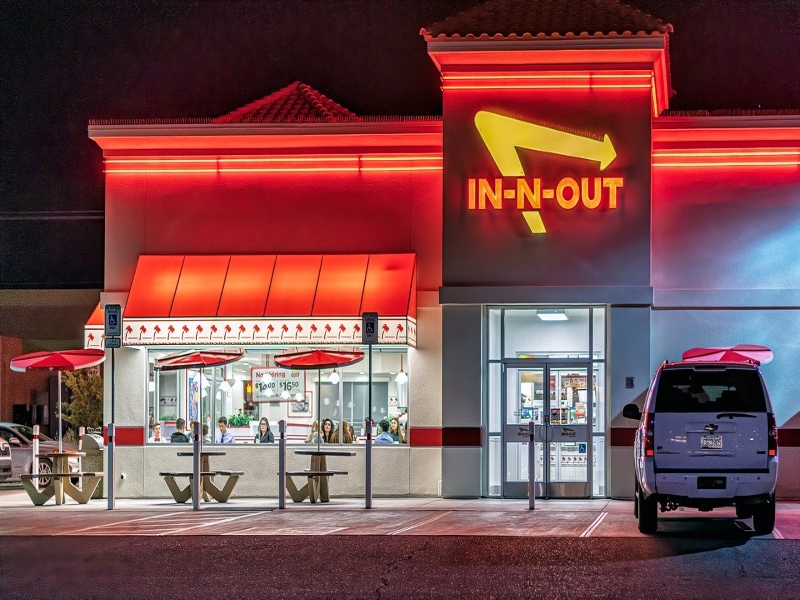 8. In-N-Out Burger
In-N-Out is a fantastic fast-food chain that provides gluten-free menu items.
Located largely in California and the Southwest, In-N-Out Burger is a regional chain of fast food restaurant in America. It was launched in 1948 by Harry and Esther Snyder in Baldwin Park, California. The chain's present main office is in Irvine, California, and it has since spread beyond of Southern California to include the remainder of the state of California, Arizona, Nevada, Utah, Texas, Oregon, and Colorado. It also has expansion plans for Idaho. The only grandchild of the Snyders, Lynsi Snyder, is the current owner.
In-N-Out is a fantastic fast-food chain that provides gluten-free menu items.
There are also gluten-free alternatives available at this fantastic fast-food restaurant. Except for the hamburger buns, none of the items on their menu include gluten. If you still have a need for a mouthwatering hamburger, cheeseburger, or Double-Double Burger, you may request them to make it "Protein-Style", by omitting the bun and replacing it with crisp lettuce.
In order to prevent cross-contamination, they will use fresh spread on your burger if you mention that you want a gluten-free order.
You may also have gluten-free French fries and shakes to go with your lettuce-bun burger. To go along with your meal, they also have a large range of beverages that are gluten-free.
---
9. Boston Market
Boston Market is a fast-casual restaurant brand with its corporate headquarters in Golden, Colorado. It is a property of the Rohan Group.
Despite having a considerable influence in California, Florida, and Texas, Boston Market is most prevalent in the Northeastern and Midwestern regions of the country. The chain had 14,000 workers and 346 company-owned restaurants as of November 2020, distributed among 28 states, Puerto Rico, and Ramstein-Miesenbach. Boston Market had two sites in Toronto, Ontario, during the beginning of the new millennium. Boston Market first entered the Australian market in early 2002, building nine locations in the Sydney metropolitan region by 2004. Later that year, due to competition pressures, some of those locations were converted to McDonald's, and Boston Market quietly left the Australian market.
Customers at Boston Market who are gluten-free can choose from a comparably large selection of entrees and sides on the chain's gluten-free menu. You can also enjoy their gravy because it is gluten-free.
Rotisserie chicken, southwest cobb salad, roasted turkey breast, holiday turkey, steaming vegetables, and holiday ham are among the gluten-free alternatives. However, there are no gluten-free desserts available in this fast food restaurant.
---
10. Arby's
With more than 3,300 locations nationwide and ranking third in terms of sales, Arby's is an American fast food sandwich restaurant brand. Arby's was referred to as "America's second largest sandwich chain, next to Subway.
Arby's also sells "Market Fresh Sandwiches", which are deli-style sandwiches in addition to roast beef. Roast Beef and Swiss, Roast Turkey and Swiss, Roast Ham and Swiss, and Roast Chicken Caesar were among the original sandwich options. All Market Fresh Sandwiches, with the exception of the Chicken Caesar, included the typical toppings of spicy brown honey mustard, red onion rings, green leaf lettuce, mayonnaise, tomato slices, and Swiss cheese slices. Roast Turkey Ranch and Bacon, the Ultimate BLT, and the Market Fresh Five-Star Club, served on Harvest White Bread, were additions to the Market Fresh menu in 2003.
Arby's also provides a few gluten-free options you can take into consideration if you're seeking for a quick bite, despite the fact that their menu contains fewer options for people who are sensitive to gluten.
If you request it without a bun, the majority of their meats, including pit-smoked ham and roast beef, are gluten-free.
If you're in the mood for a sandwich, they provide lettuce wraps as a gluten-free substitute for their bread.
If you're trying for a great side dish to go with your supper, you might want to try their chopped salad.
Be aware that Arby's fries, crispy chicken, onion rings, and other gluten-containing foods are all cooked in the same oil.
---
11. Sonic Drive-In
American drive-in fast food restaurant chain, Sonic Drive-In, is owned by Inspire Brands, which also owns Arby's and Buffalo Wild Wings. In 1953, the business, originally known as Top Hat Drive-In, was established by Troy N. Smith Sr. Sonic now boasts 3,550 outlets around the country, having started as a walk-up root beer stand outside a log cabin steakhouse that also sold soda, hamburgers, and hotdogs.
The hamburgers and French fries on Sonic's menu are joined by other items including onion rings, corn dogs, chili dogs, and breakfast toaster sandwiches. There are soft drinks, slushes, and milkshakes to choose from. Customers may mix different drinks and flavors to make countless cocktail combinations. Sundaes and floats are examples of ice cream treats.
At a typical Sonic Drive-In, a customer pulls into a covered drive-in stall, places their order over an intercom speaker system, and a carhop delivers the meal. Several drive-ins have drive-through lanes, and the majority of them also have patio seating.
Many of the fast food selections at Sonic are gluten-free, however it can be difficult to find a meal there if you're stopping to dine or having your food to go. You'll have to get a burger or hot dog to go and finish it off at home since they don't have gluten-free buns available. Furthermore, gluten-free fries and tater tots might be cross contaminated with other foods containing gluten because they cook all of their fried and breaded menu items in the same oil.
---
12. Taco Bell
Getting gluten-free choices at Taco Bell that suit your dietary requirements or tastes could be tough if you want to eat there.
You should try their Power Menu Bowl if you're searching for a gluten-free, high-protein snack. It includes a delicious combination of black beans, salsa, and seasoned rice. It can also be ordered with grilled veggies, beef, or chicken.
You can also order their black beans and rice combination if you want something lighter. The nacho cheese sauce on their chips contains gluten, so you should avoid them.
---
13. McDonald's
If you have a desire for fast food like McDonald's, you can still find excellent things to eat despite their small selection of gluten-free menu options.
Cross-contamination is a possibility because much of their food is cooked in the same area. If you want to order a burger, you can swap the gluten-containing bun for a lettuce wrap. Leaving their Big Mac sauce off your patty is another approach to keep your burger free of gluten. It still tastes like meat, and the lettuce adds a crisp, energizing texture.
---
14. Zoe's Kitchen
Restaurant chain, Zoe's Kitchen, a part of the Cava Group, has its main office in Plano, Texas, in the United States. Serving a menu with a Mediterranean influence.
For those following a gluten-free diet, Zoe's Kitchen has a huge selection of kebabs, salads, and bowls.
---
15. Shake Shack
With the exception of the sites in stadiums and ballparks, this fast food restaurant, well-known for its gluten-containing potato buns, also sells its burgers on gluten-free buns.
A number of Shake Shack milkshakes, including traditional varieties like vanilla and chocolate and more unique tastes like caramelized peach, has gluten-free ingredients.