Burgers are affordable, delicious, and easy to cook. So, it's not difficult to see why it is one of the most beloved food recipes around the world.
* If you buy through links on our site, we may earn an affiliate commission. For more details, please visit our Privacy policy page.
However, did you know that there are different types of burger buns available now? If you are planning to start a burger business or you simply want to add variation in your burger, then you need to know the best hamburger buns.
So, what are the different types of burger buns? In this post, you will learn them all by going through our awesome list!
Types of Burger Buns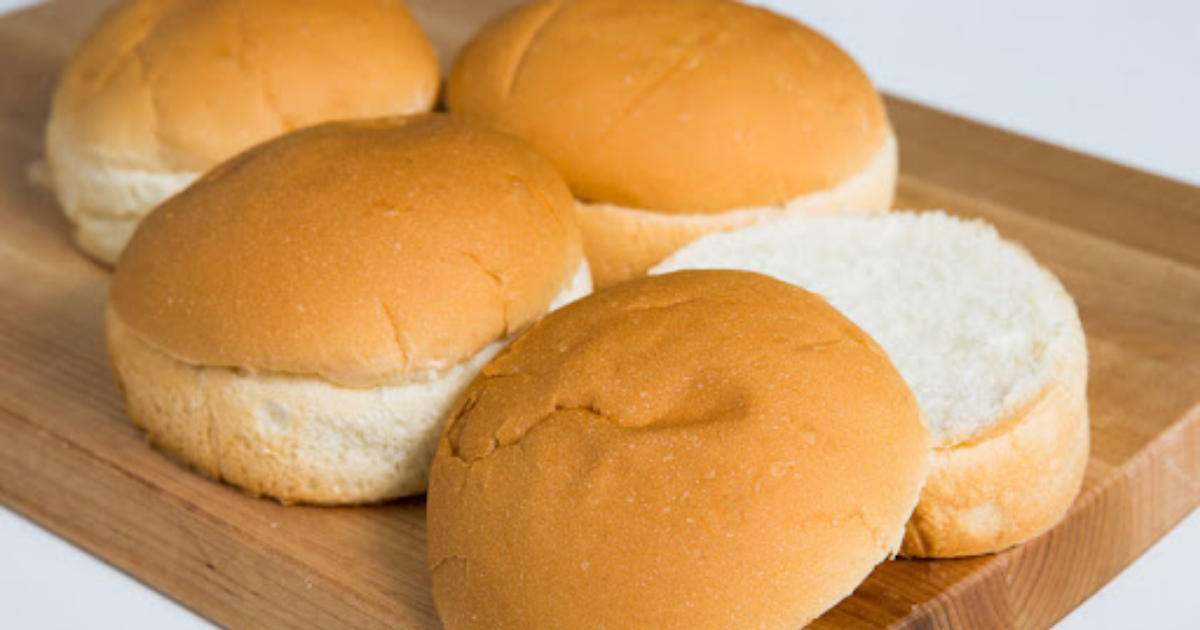 Perhaps, the most common and inexpensive hamburger bun would be the plain white bun. It is a basic type of bread, sliced in half. Nothing fancy about it but you can't go wrong with this one.
Description
Since it is just a piece of plain white bread, it doesn't have a complicated taste. Thus, you can easily combine it with other burger ingredients. Plain white buns are commonly used for simple burgers.
It won't affect your burger's taste and you have greater freedom in preparing your burger in the way you want it to be.
Though plain white buns are versatile in usage, it falls short in some aspects. For example, it may not be able to hold up a lot of condiments, toppings, and bigger patties.
Buy it now on Amazon
---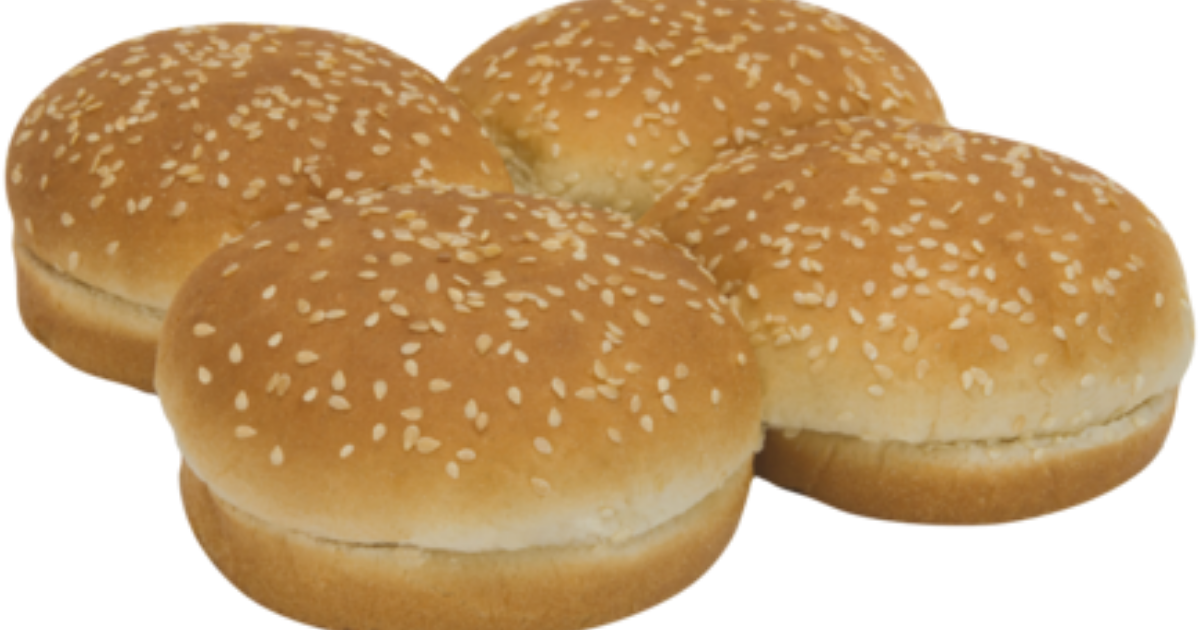 A lot of burgers today use sesame buns. It's difficult to miss it because you quickly notice the many sesame seeds on top of the bun.
Description
The sesame seed from a sesame bun tastes a little earthy with a mild nutty flavor. Adding sesame seed to your burger buns complements the meaty flavor.
Sesame seeds would also make your hamburger buns more crunchy. The sesame seed's smell, when baked or exposed on the grill, creates a more delicious taste.
Aside from making your burger extra tasty, the sesame seeds add an accent to your buns, making burgers more interesting and visually appealing.
The only drawback with the sesame seed bun is that it may not have a flavor strong enough to be noticeable. Not only that but sesame seeds can easily fall off the bun. So, careful cooking may be needed.
Buy it now on Amazon
---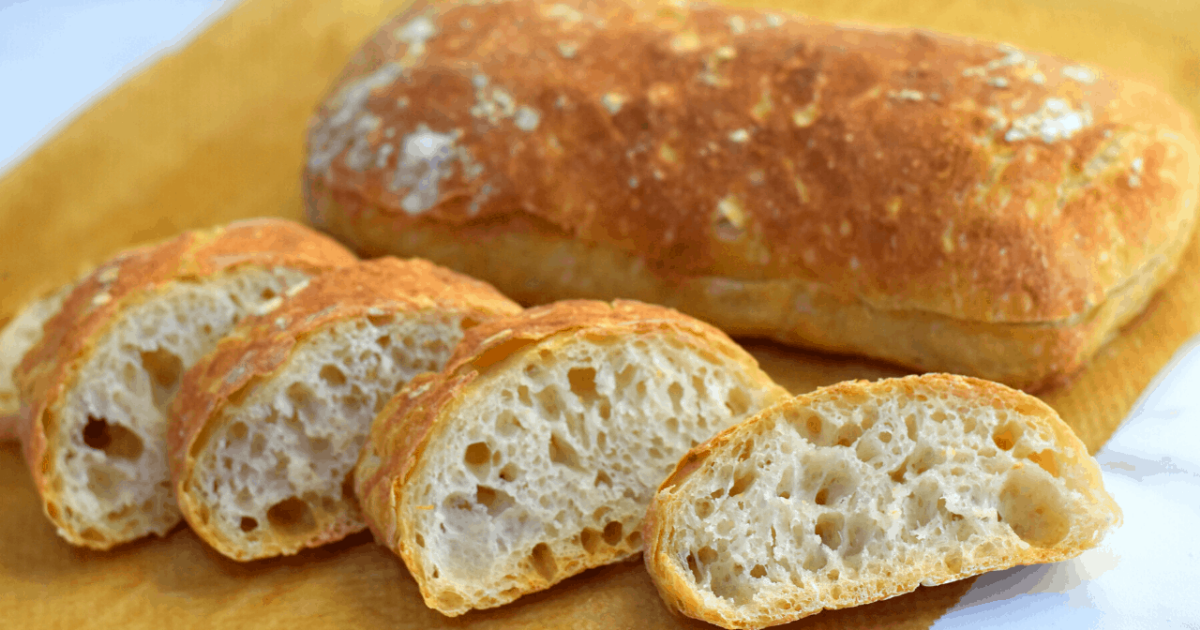 Broad, flat, and elongated — this is how people describe a ciabatta bun. As you can imagine, it serves as a great burger bun given its shape. The name itself literally means "slipper."
This means that you also have to reshape your burger patty to ensure its corners won't show up when you finally insert it between the ciabatta roll.
Ciabatta bun is usually made of wet lean yeast dough. Because of its ingredients, it becomes super chewy but with a little kick of crispy crust.
Description
Ciabatta was first made in Adria, Rovigo, Veneto, Italy. It was made by a baker in an attempt to counteract the increasing popularity of French baguettes.
What made ciabatta really unique is its big and small alveolar holes. As you can imagine, ciabatta can serve as a good burger bun.
The crusty outside of ciabatta bread makes it irresistibly crunchy. Combined with the juicy flavor of beef plus the veggies, you will surely have a great time eating your burger.
Ciabatta roll can be an ideal choice in making burgers. For one, it can hold a lot of condiments, veggies, and meat. Even if the meat is dripping with juicy flavor, ciabatta can still handle it.
While ciabatta's outer crust makes it a great burger bun choice, some may not find it too appealing because the crust may be too hard to chew on for some people.
Buy it now on Amazon
---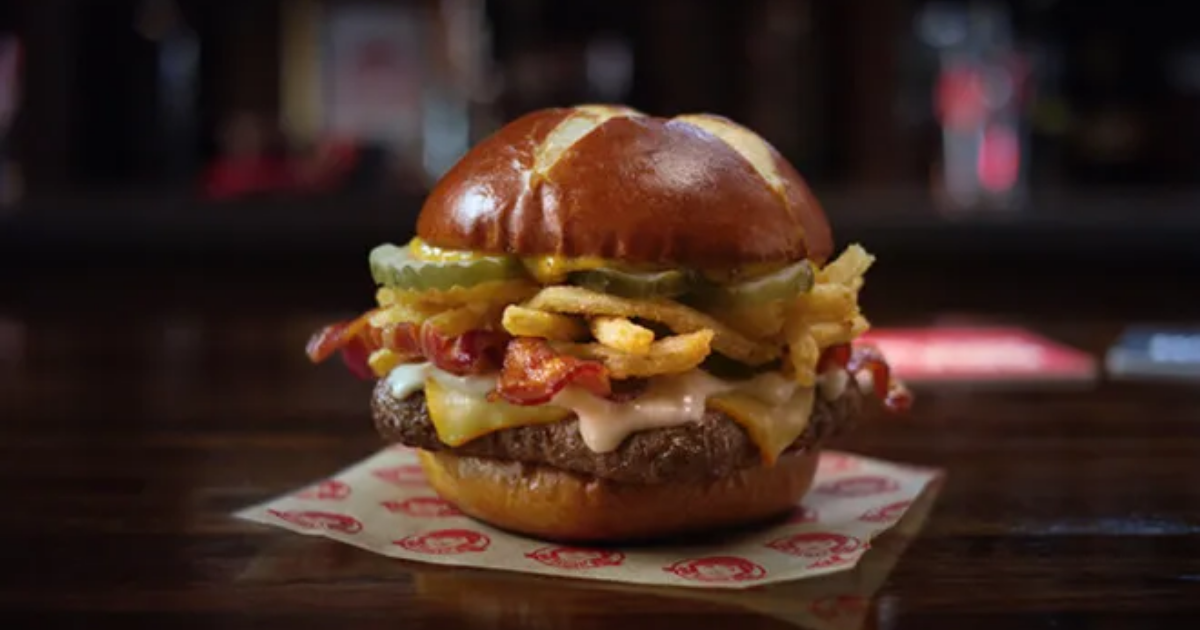 Pretzels are said to be among the oldest snacks. It is easy to make and it is absolutely delicious too.
So, why not fuse the goodness of pretzels with the tastiness of burgers? If you do, you'll have one of the best-tasting burgers there is.
Description
Pretzel buns are already crispy and salty. It has a fluffy and light sweet inside, which can easily add a peculiar taste to your burger.
Of course, you need to consider that pretzel buns can be too soft for burger patties and their toppings. So, if you wish to give pretzel buns a try, you may want to consider going minimalistic with your ingredients.
For example, you can keep basic ingredients such as patties, cheese, and mustard. This way, you can still create the right burger without having the risk of overpowering the pretzel bun.
Buy it now on Amazon
---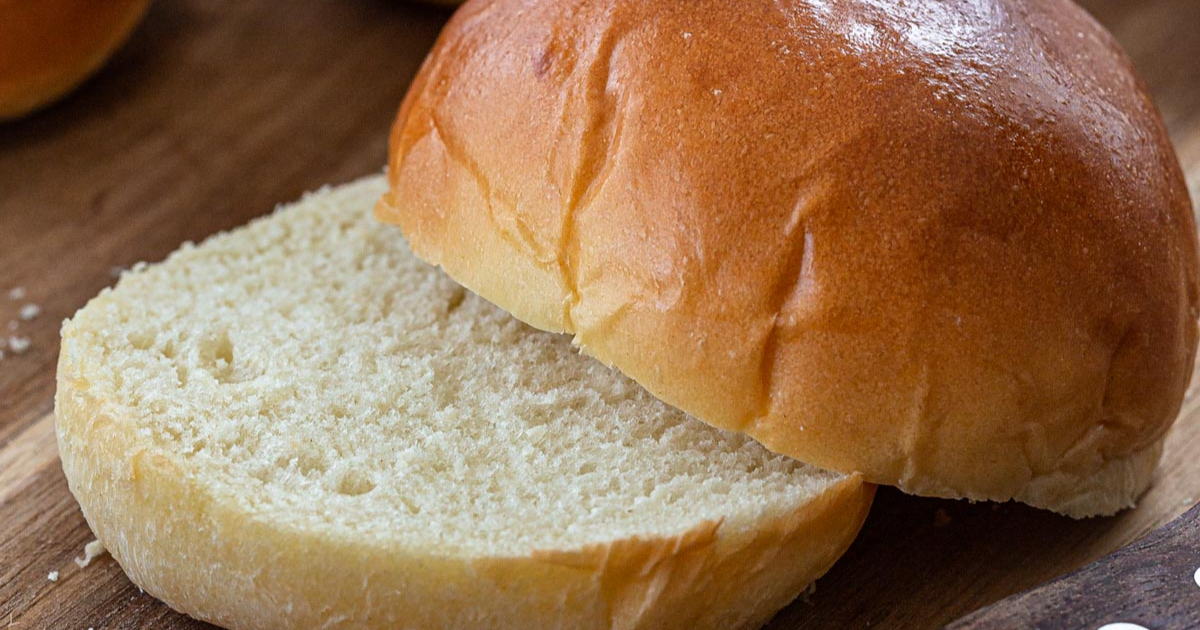 Coming from France, brioche buns are primarily made with butter, milk, flour, and egg. That's why you'll find these buns with tender and rich crumbs.
A lot of people would describe a brioche bun as having a slightly puffy and light texture. On the outside, you'll see it has a golden but dark and flaky crust.
Description
Brioche bread has different applications and uses in cuisine. It can be served plain or filled with various savory fillings. Of course, among its many uses would include serving as a burger bun.
As a burger bun, brioche is on top of the list. Because brioche buns are spongy and sturdy, they can easily hold up juicy patties. The light sweetness of brioche buns accentuates the savory protein of burgers.
Most people would vote for brioche buns as the best buns for burgers. That's the reason that most high-end burger stands or restaurants would use brioche buns because it has more flavor than other buns.
The higher buttery and egg content of brioche buns makes it the ideal bread for burgers.
Moreover, please note that brioche buns tend to be smaller. So, if you want to serve smaller burgers, brioche bread is your bun of choice.
Buy it now on Amazon
---
As its name suggests, potato buns are made of potato — potato flour to be exact. The light, fluffy, and sturdy consistency of potato buns make it a great choice for burger buns.
Description
When baking a potato bun, a portion of the wheat flour is substituted with potato flour. As a result, potato buns are almost similar to plain white bread, but potato buns have a deeper yellow color and even a denser texture.
If you observe carefully, you'll taste the slight taste of potato.
While potato buns can easily prevent your burger patties and condiments from escaping, it tends to be too starchy. This means that the dough is a little sticky and might interfere with you from purely enjoying your burger.
Buy it now on Amazon
---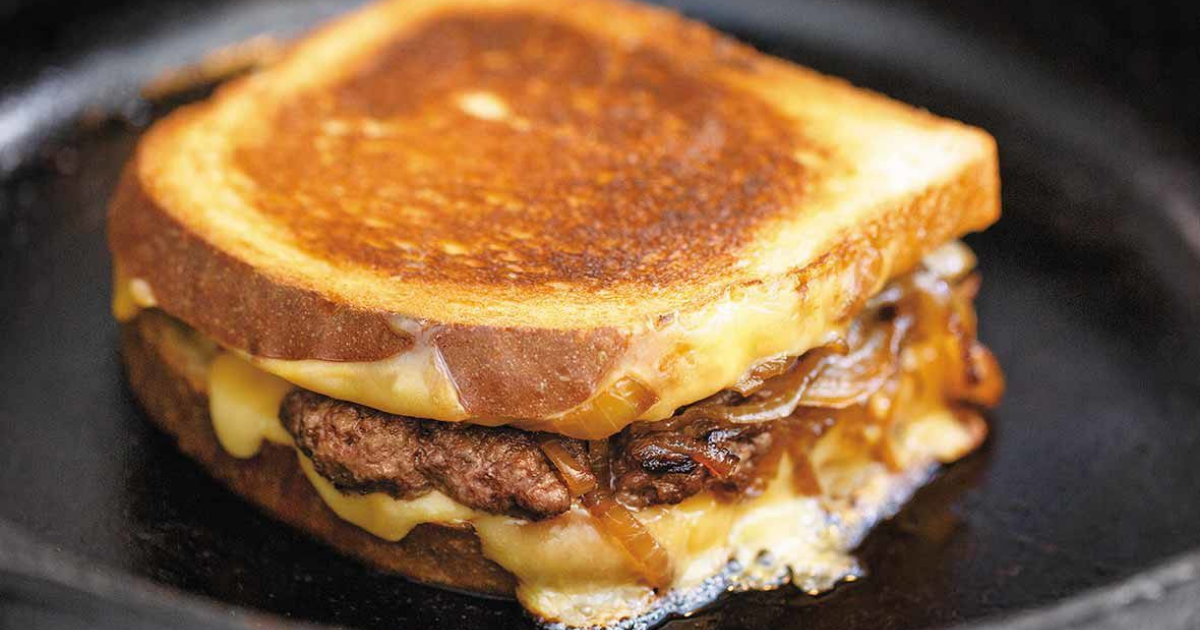 Of course, sliced bread can also be used as burgers. In fact, there were days in the past that sliced bread was more commonly used before round burger buns became popular.
Description
Sliced bread is best known today to be your typical sandwich's bread of choice. So, why not use it for burgers as well? After all, burgers are still sandwiches.
The good thing about sliced bread as your burger bun is its shape. It's flat and thus, you can easily fit it into your mouth. Every bite is easier because sliced bread buns are generally soft.
Buy it now on Amazon
---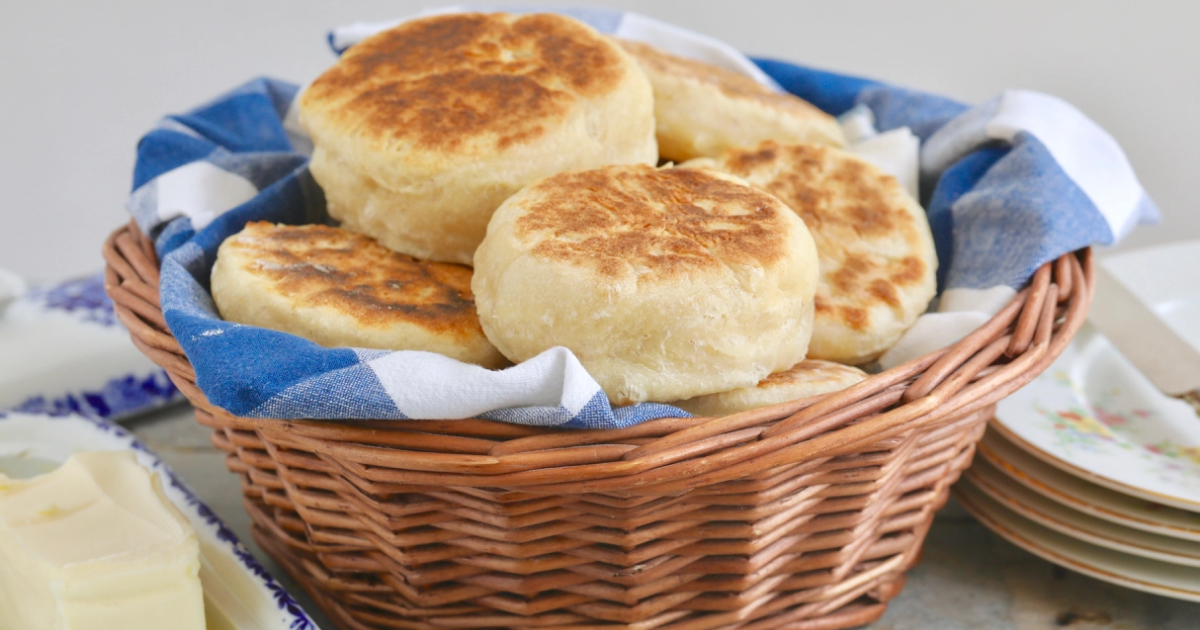 Alright, the name itself should tell you that this bread comes from England. English muffins are round and were originally made on the stovetop using a griddle pan made of cast iron. English muffins are made from a firm dough with sourdough or yeast.
Description
The best thing about English muffins when serving as a burger bun is it has a spongy texture. This means that it has a lot of nooks and crannies where the juiciness and richness of your burger can seep in.
Moreover, English muffins are toasted on both sides, giving them more strength to accommodate various burger ingredients.
Buy it now on Amazon
---
While it is not literally a bun, lettuce can serve the same purpose as a burger bun. With the right size and shape, the lettuce can be the next best bun for your burger. It is fresh, nutritious, and delicious at the same time. What's more, it's a perfect choice for many vegetarians today.
Description
In some cases, lettuce might not be the most ideal size. For one, lettuce can't absorb burger juice. Not only that but lettuce can't hold up too many ingredients. Because of this, some folks would not eat a lettuce burger with their bare hands, but rather the burger is served on a plate and eaten with a spoon and fork.
Buy it now on Amazon
---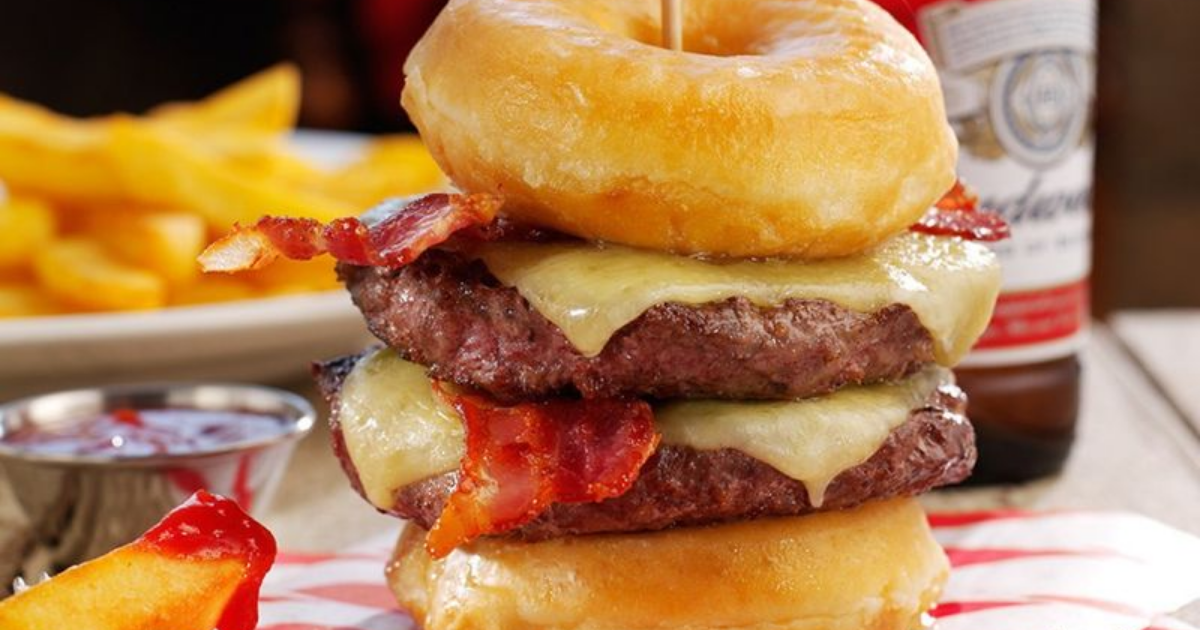 Donut buns
Yes, donuts have holes, but why should it stop you from trying donuts as a burger bun? A lot of people have tried it already and they would tell you that they love donut burgers.
Description
Of course, if you wish to try donuts, choose the one with plain flavor unless you want sweet burgers. Since donuts have holes, they can be messy if you use them as burger buns. So, have a few napkins handy.
---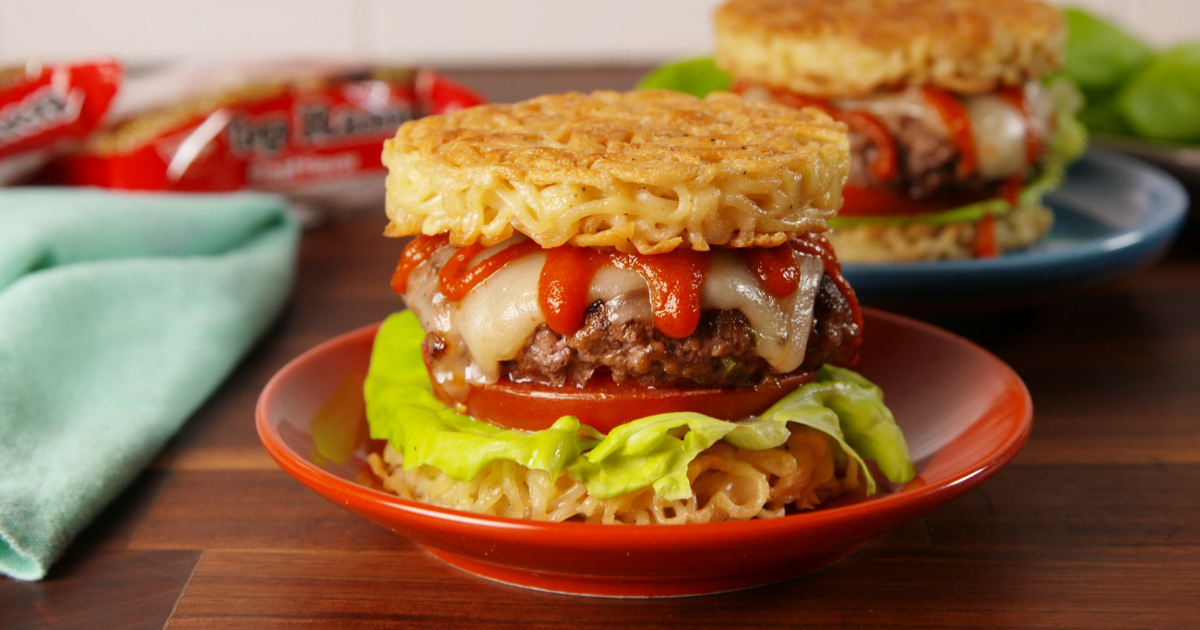 Ramen burger bun
Yes! You read that right. Some people really have thought of using ramen noodles as a burger bun. It may sound crazy, but it is actually delicious.
Description
A ramen burger bun is done by first boiling your ramen for about three minutes. You then drain the ramen and add eggs. You evenly beat the egg so that you coat the ramen with it. You get a sheet of plastic to form the noodles into a burger bun. Refrigerate it and let it cool and become firm. Give it about 20 minutes.
From there, you get your ramen burger bun. It is actually a great way to be creative with your burger. Try to add as many ingredients as you can and see how much the ramen burger bun can hold.
---
Choose your best burger buns
Some of the best and popular food today are those made by people who are not afraid to try something new. When it comes to burger buns, let your imagination fly and experiment your way to the best burger buns. You can use different elements and see which one would meet your needs and preference.
* If you buy through links on our site, we may earn an affiliate commission. For more details, please visit our Privacy policy page.