Yakitori is a very popular dish not only in Japan but also in other countries like the US. In this post, we will name some of the best Yakitori Los Angeles restaurants in the current year.
But before enumerating these stores, let us first know what Yakitori is and how it was invented.
Best Yakitori Los Angeles
YAKITORI AND ITS ORIGIN
Yakitori is a famous Japanese cuisine, and is native to the country itself, Japan. The word yaki means "cooked over direct heat".
This cuisine started to appear between the years 1868 to 1912, during the middle of the Meiki Era. During that period, meat was very expensive so the stall owners took the initiative to skewer and barbecue offcuts and innards came from restaurants, glazing them with tare sauce.
So what really is a Yakitori? Yakitori are grilled chicken skewers made from various parts of chicken like breasts, skin, liver, chicken thigh and other innards, cut into bite sized pieces.
It typically uses a skewer made of bamboo and steel, then raw chicken are grilled over a charcoal fire, and seasoned with salt and tare sauce during or after cooking.
Yakitori are typically served during lunch or dinner, and are mostly served with cold drinks like beer.
So if you would like to know where to buy this inexpensive, but delicious Japanese dish in Los Angeles CA, scroll down and check out the list.
If you are craving for food like sushi and skewers, drop by at any of these restaurants located in various parts of Los Angeles, California.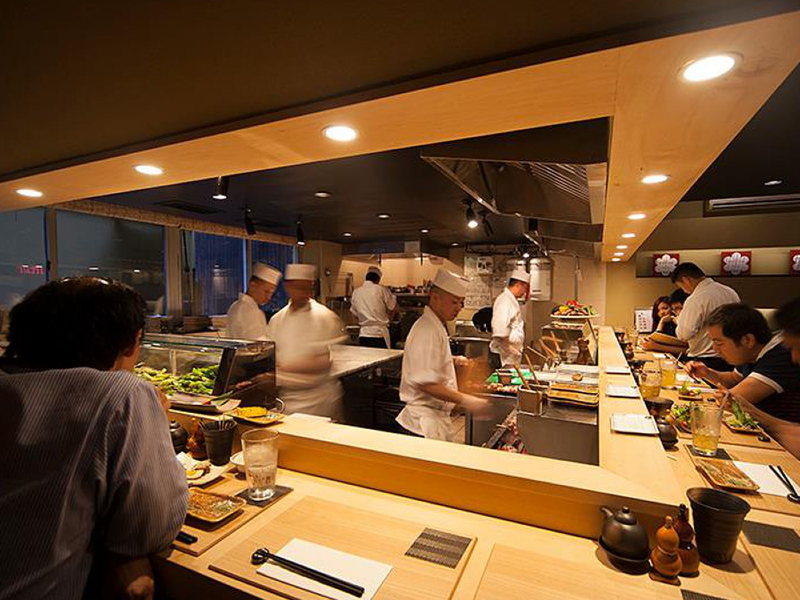 #1. YAKITORIYA
Yakitoriya restaurant is located at 11301 W Olympic Blvd Los Angeles, CA 90064. The establishment is open from 6:30 PM to 10:00 PM everyday, except Tuesday as the store is closed during this day. This place serves authentic Japanese cuisine, especially the mouth-watering Yakitori. Once you step into the store, you will smell the chicken, gizzards, and other skewered meat grilled on charcoal.
Definitely a perfect place to enjoy your favorite foods together with family and friends.
Contact (310) 479-5400, or come to their physical address stated above.
---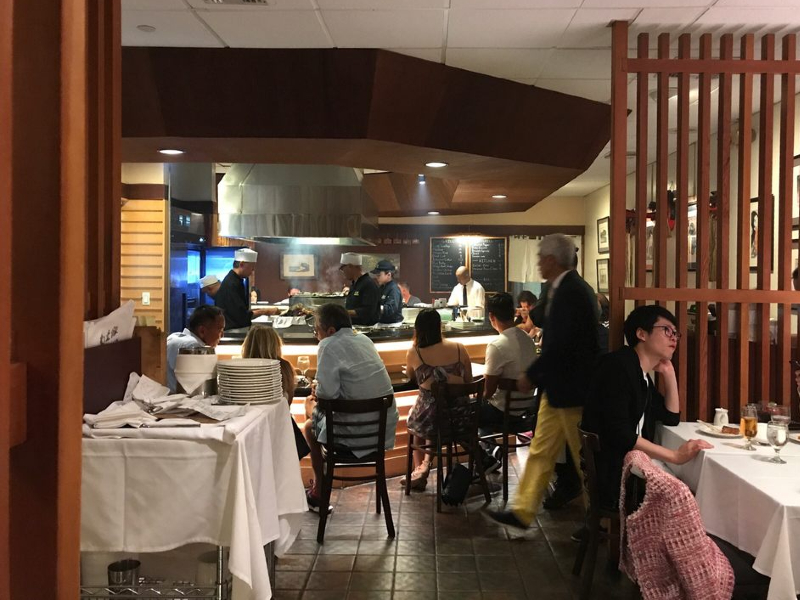 #2. NANBAN-KAN RESTAURANT
Another restaurant that is worth a try when you are in Los Angeles CA, is the Nanban-kan restaurant.
The restaurant offers traditional Japanese cuisine such as sushi, fish and exotic meats. Nanban-kan also serves delicious skewers that make diners keep on coming back.
The store is open everyday from 5:30 PM – 10:30 PM, except for Friday (closed).
It is located at 11330 Santa Monica Blvd Los Angeles, CA 90025.
---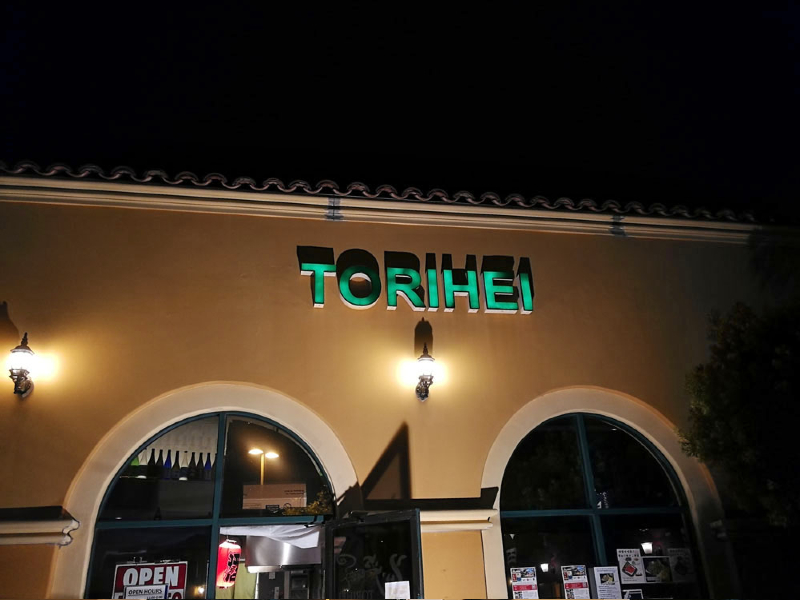 #3. TORIHEI
If you are looking for a place which is superb when it comes to customer service, the quality of the food being served, and its price, Torihei restaurant is the place to be.
The store serves various cooked meat skewers such as pork belly, chicken thigh Yakitori, chicken meatballs, beef tough, and other cuisine.
Aside from the skewers, Torihie also cooked oden consisting of different ingredients like boiled eggs, daikon, fishcakes, konjac, with dashi broth that has a very good flavor.
For inquiries, contact (310) 781-9407.
The store location is at 1757 W Carson St Ste A Torrance, CA 90501, and they are open from Mondays thru Sundays (except Friday), 5PM to 10PM on weekdays, and 12PM to 10PM on weekends.
You can spend you lunch at the store during weekends.
---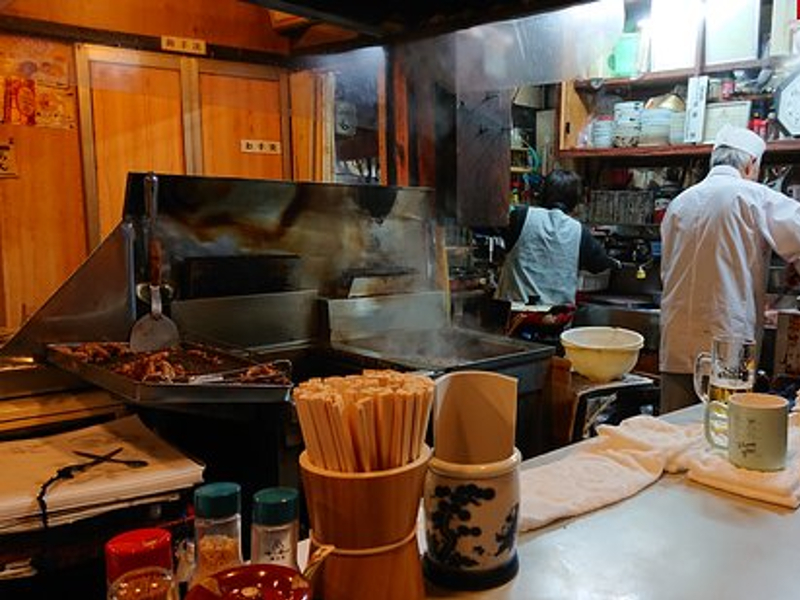 #4. TORIMATSU
Eating Yakitori is like consuming an authentic Yakitori in Japan. The food is very delicious for a reasonable price. Apart from these amazing foods, their staff are also accommodating, which is why the store is very busy during business hours. Hence, it is recommended to make reservations prior to visiting the place.
The popular dishes available include dry curry rice, chicken tail, chicken heart, chicken with mushroom, grated chicken meat, chicken soup, and other Japan dishes.
The store is located at 1425 W Artesia Blvd Gardena, CA 90248, and can be reached at (310) 538-5764.
Business operation is from Monday to Saturday, 5:30 PM to 10:30 PM.
---
#5. TORIGOYA
Torigoya is a Yakitori chain in little Tokyo which offers skewered chicken grilled over a charcoal fire.
It is located at 123 Astronaut E S Onizuka St Ste 203 Los Angeles, CA 90012, and the store is open from Mondays thru Saturdays, from 6PM to 10PM.
Just like other restaurants, Torigoya's menu is more on skewered meats such as chicken thigh, chicken breast bone, soft bone gizzard, quail eggs, chicken wings, and more. On top of the skewered meat, they also serve soboro bowl, fried chicken, chicken ramen, oyako bowl, and other a la carte.
Special sauces such as yuzu, fresh wasabi sauce, house made ginger sauce, and habanero sauce are also available. The store also serves different appetizers, side dishes, salads, rice, and noodles.
They have almost everything a Yakitori restaurant in Japan can offer. The quality of the food and the serve is also great, that is why the locals and neighborhoods kept on coming back to this place.
They accept orders for delivery and/or outdoor dining. For orders and inquiries, contact (213) 687-0690.
---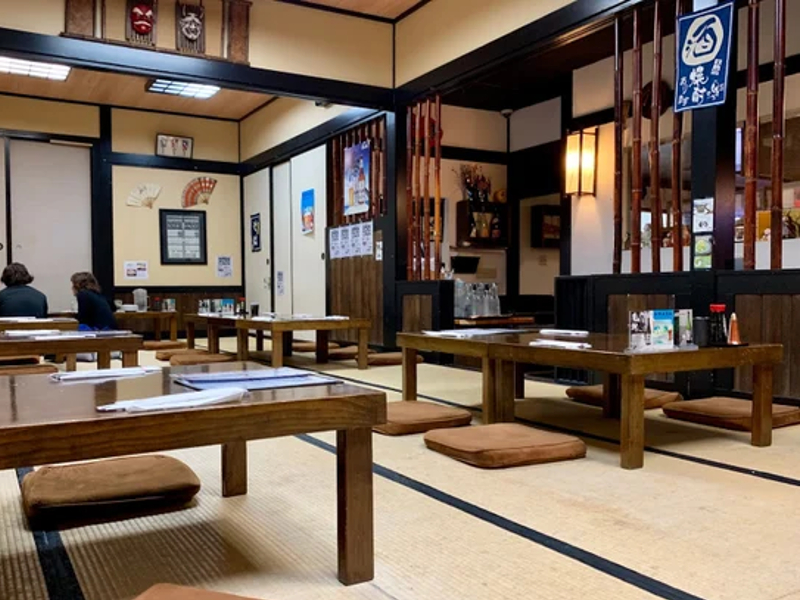 #6. IZAKAYA BIZAN
Another Yakitori store that is most visited by tourists in Los Angeles CA is the Izakaya Bizan restaurant. But since the store has limited seating capacity, customers need to call for a reservation or schedule one at their online site. They also offer delivery and takeout orders.
The store address is at 333 S Alameda St Ste 314 Los Angeles, CA 90013 Little Tokyo, Downtown, and open from Tuesdays thru Sunday, from 5PM to 10PM, except for Sunday which they are open from 4PM to 9:30PM.
Aside from the various skewers and Japanese food they offer, they also sell different drinks such as beer, chu-hi, shochu, wine, and premium sake with different flavors. Whatever Japanese food and drinks you're up to, this store will surely be able to cater you.
---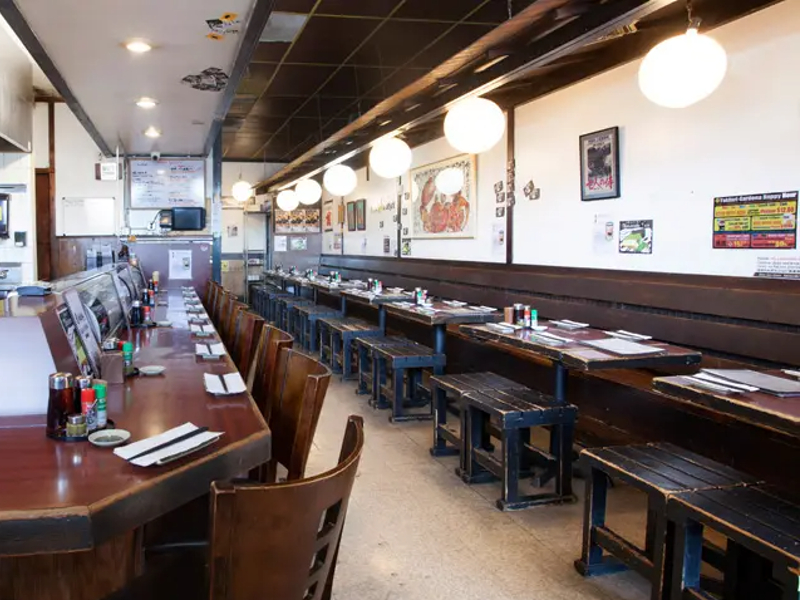 #7. SHIN SEN GUMI YAKITORI
Shin Sen Gumi Yakitori is a Japanese chain located at 18517 S Western Ave Gardena, CA 90247. The store serves charcoal-grilled Yakitori, sushi, udon and ramen noodle. Unlike most of the Yakitori restaurants in Los Angeles, Shin Sen Gumi opens during lunch time at exactly 11:30 to 2 PM, and reopens at 6PM everyday to 11PM. During weekends, their business hours are from 12PM to 11PM.
Skewer dishes available are chicken heart, chicken liver, Kobe beef, chicken gizzard, chicken wings, and other seasoned meat. Each stick is grilled on Japanese charcoal until perfection.
In Shin Sen Gumi, the skewers are prepared fresh in the morning and made by hand, so it is a guarantee that you're feeding yourself clean and delicious food.
If you are from Japan and you miss skewers and other Japanese dishes, the quality of the food as well as their service will definitely make you feel like you're home.
---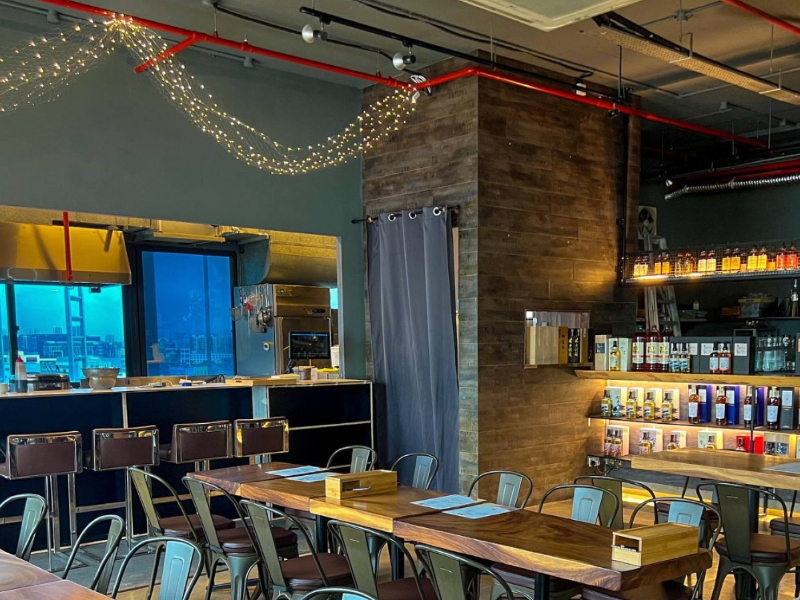 #8. IZAKAYA TORA
Izakaya Tora is a Japanese store in Los Angeles that aims to bring modern Japanese eatery with a sushi bar and a huge tapas menu.
The store is located at 8908 Santa Monica Blvd West Hollywood, CA 90069. They are open everyday, from 12PM to 10PM. Aside from skewers and Kushiyaki, the store also offers sushi and sashimi. They served Kimchi Nabe with pork belly and udon noodle, and creamy chicken nabe made with assorted vegetables and udon noodles.
Additionally, they sell lunch specials. On top of the awesome dishes, the store offers different types of alcohol as the term Izakaya means a restaurant that sells alcohol in Japan.
You can check their website to schedule your visitation, find a table, or come to their physical address to dine in.
---
#9. IZAKAYA OSEN
Izakaya Osen in Los Angeles CA is known for its Japanese dishes, skewers of different meat, sushi and sashimi, oysters, other fresh seafood, and their excellent service.
The store accepts orders over the phone, set up reservations on their website, or orders at the delivery company.
Izakaya Osen was established in 2017, and owned by owner chef Chef Matsumoto Cho.
The Yakitori restaurant address is at 2903 Sunset Blvd Los Angeles, CA 90026 Silver Lake, and open from Mondays thru Sundays, from 12PM to 10PM.
This Izakaya store offers delivery takeout, and takes reservations. The tables are limited, so to make sure you can have your own seat when you come to the place, make a reservation or find a table through their online site.
But if you just live in the neighborhood, you can directly drop by to the location within the business hours stated above.
---
#10. HATCH
This Yakitori restaurant is a modern Japanese grill that uses traditional Japanese cooking in creating plates and curated drinks. The store uses premium ingredients to enhance food flavors and delivers new takes on classic dishes. With the quality of food and service the store offers, there is no doubt that many tourists and locals in the neighborhood patronize this yakitori restaurant.
Popular dishes available aside from skewers and yakitori, are miso pork spare ribs, agedashi tofu, wasabi short ribs, black fried rice, and more. If you are into desserts, try their very delicious binchotan brownie and black sesame cheesecake.
If you are looking for a great Japanese meal and handcrafted cocktails that are usually served in Tokyo, come to 700 W 7th St Ste G600 Los Angeles, CA 90017 Downtown .
Business hours are from Mondays thru Sundays, from 12PM to 10PM on TWTHF, and from 5PM to 10PM on MSS.
---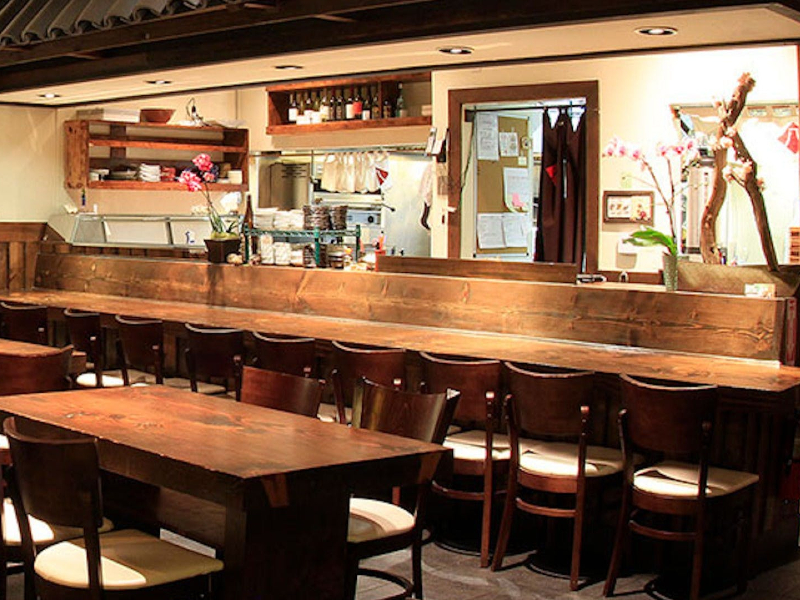 #11. IZAKAYA HACHI
Izakaya Hachi is a restaurant that offers various drinks and small dishes. Situated at the edge of Old Town Torrance in the South Bay, the Izakaya Hachi store offers service options like dine-in and take out. Take out starts at 12PM to 8PM while dine-in business hours are from Mondays thru Sundays from 5PM to 10:30PM.
Try their charcoal-grilled, thick cut beef tongue, chicken cartilage, chicken, shumai, mackerel, seasoned rice, fresh and cooked oysters, and more mouth-watering dishes.
The quality of service is also awesome, if you happen to visit Los Angeles CA, don't forget to try these amazing food the Izakaya Hachi offers.
Long tables are available in Izakaya Hachi, so the whole family can be accommodated. Their place is found at 1880 W Carson St, Torrance, CA 90501, United States.
---
#12. IZAKAYA HONDA-YA
Izakaya honda-ya is a chain serving homestyle comfort dishes like yakitori, ramen, sashimi, udon, and soba. Deep-fried menu such as chicken wings, chicken meatballs, and crab cheese croquettes are a must-try specialties the store offers.
Izakaya Honda-Ya is among the yakitori restaurants that are most visited by locals and tourists in Los Angeles CA.
Situated in a very relaxing atmosphere which is on the top floor or the Little Tokyo Galleria (333 S Alameda St Ste 314, Los Angeles CA 90013). They are open daily from 5-11PM, and 4-9:30 PM during Sundays.
---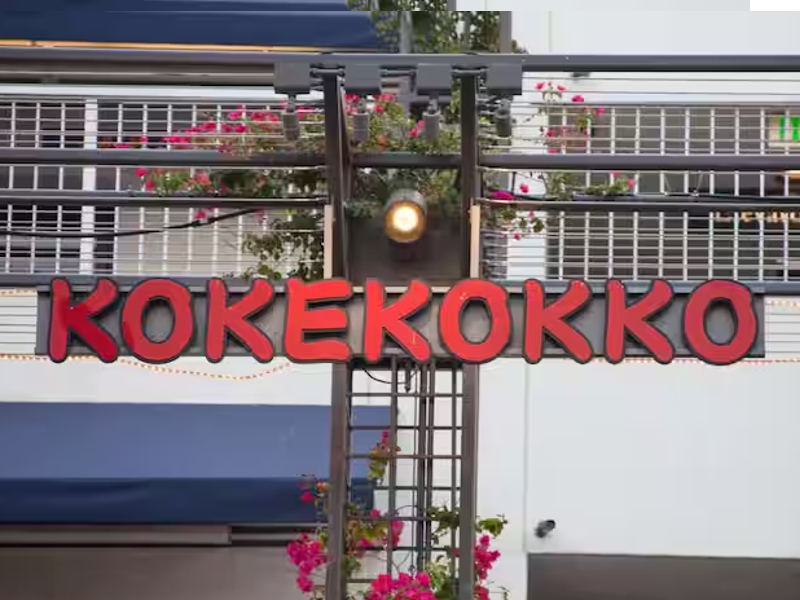 #13. KOKEKOKKO
This restaurant is named after the sound made by a chicken. This is because this chain specializes in chicken. Their secret menu is made with chicken sashimi, also known as raw chicken.
But if you are not into raw food, you can try their chicken breast that is prepared medium rare, seasoned with ginger and wasabi.
All these and other grilled-meat-on-skewers are available at 123 Astronaut E S Onizuka St, Los Angeles 90012. Definitely one of the most visited Yakitori restaurants in Little Tokyo in Downtown Los Angeles.
Whichever restaurant you think is the best Yakitori restaurant, rest assured that their chefs prepared their popular dishes with a guarantee that you'll be satisfied with what you have paid for. Definitely a perfect place to dine in with your husband, wife, family, and friends!
And that's pretty much everything about Yakitori restaurants in Los Angeles CA. Hope this article serves as your guide when touring the place.
Thank you for reading this post!
---
FREQUENTLY ASKED QUESTIONS?
1. YAKITORI IS NATIVE TO WHICH COUNTRY?
Yakitori originated from Japan. It first appeared during the middle of the Meija Era between 1868 to 1912.
2. WHAT COOKING METHOD IS INVOLVED IN MAKING YAKITORI?
Yakitori literally means "grilled bird". Thus, the preparation of this dish included skewering the cut meat with stick or kushi, and grilled over a charcoal fire.
3. WHAT TYPE OF SAUCE GOES WILL WITH YAKITORI?
Grilled skewered meat is best eaten with Yakitori soy sauce. This is made of soy sauce, Japanese Sake, Sugar, and Merin.
4. WHAT ARE THE MOST COMMON YAKITORI TYPES?
The most common and best yakitori types are mune (chicken breast)m tsukune or chicken meatball, reba (liver), bonjiri or the chicken tail, torinegi (chicken and leek), seseri or the chicken neck, and kawa or the chicken skin.
5. WHAT IS THE MOST COMMON CUT USED IN YAKITORI?
The most common cut used in making yakitori is the mune or also known as chicken breast.