Dashi is simply irreplaceable because of its complex umami flavor. But still, you can find dashi substitute that offers a similar taste to your Japanese dishes. In fact, there are many of them. There are various posts about dashi soup stock alternatives that you can try. But in this article, we have listed the best dashi substitutes that you can use in your cooking whenever Dashi isn't available.
| Product | Brand | Name | Price |
| --- | --- | --- | --- |
| | Kirkland Signature | Kirkland Signature Organic Gluten-Free Chicken Stock Reasealable Cartons: 6-Count (32 fl oz.) | Check Price on Amazon |
| | Kurakon | Kurakon Gen En Shio Kombu - No M.S.G. Dried Salted Kelp 32g (1.12oz.) (Pack of 10) | Check Price on Amazon |
| | Spice Supreme | Spice Supreme M.S.G. Monosodium Glutamate, plastic shaker, 4.25-oz. | Check Price on Amazon |
| | Kitchen Basics | Kitchen Basics Turmeric & Ginger With Lemongrass Chicken Bone Broth | Check Price on Amazon |
| | Kikkoman | Kikkoman Japan Made Soy Sauce, 33.8 Ounce | Check Price on Amazon |
* If you buy through links on our site, we may earn an affiliate commission. For more details, please visit our Privacy policy page.
Dashi soup stock is made from kelp (kombu) and fish (dried bonito shavings) often used in Japanese cooking. It sculpts the base for clear broth soup, miso soup, noodle broth soup, and other simmer or stew dishes to highlight its savory umami flavor. You can also blend dashi into the flour base of various grilled foods like takoyaki and okonomiyaki.
Best Dashi Substitute in 2023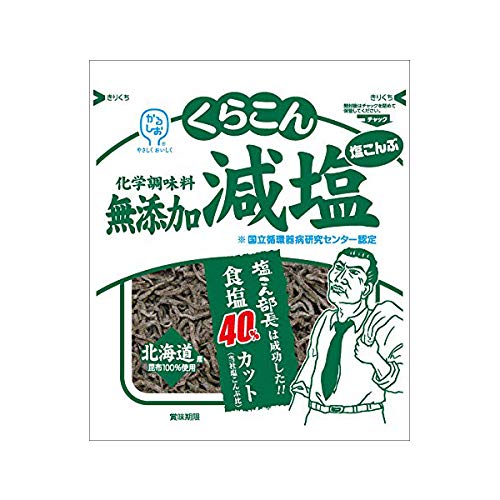 Shio kombu is a processed kombu product. It is produced by stewed seaweed coated with salt. This dashi substitute is way cheaper compared to other alternatives, and is easier to use. Shio kombu is salty, so you should be careful in adding ingredients and make it a habit to check the taste of your food or dish. Since shio kombu is dried, there is no need to cook these ingredients. You can right away sprinkle these kelp to your food like steamed rice, salad, or cold tofu.
---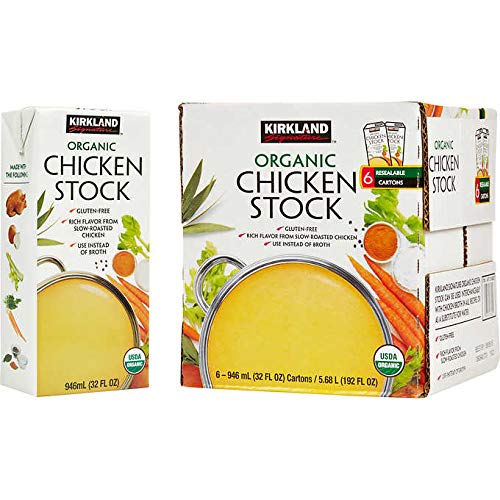 Chicken stock powder is mostly made from bones and vegetables, and provides a thicker soup while broth is made from stewed chicken meat. It is quite more salty compared to hondashi, so checking the taste before adding other seasonings to your dishes is recommended. This dashi substitute is often used in Chinese cuisines, but still a great replacement for dashi soup. It gives substantial umami to various types of dishes. So if you have no time making dashi at home, chicken stock powder is one of your best options.
---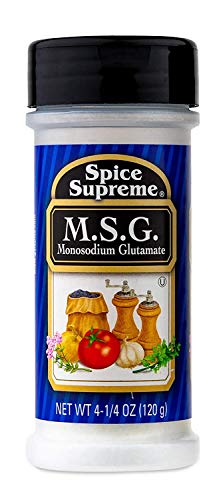 The major use of a dashi is to boost the umami flavor in which monosodium glutamate, commonly known as MSG, is also capable of. This makes the MSG as one of the best dashi substitutes. This MSG ingredient was invented by Kikunae Ikeda in the early 20th century. The Japanese scientist discovered how to detach glutamate from a similar kind of seaweed utilized to make kombu dashi. It is produced by fermented sugar beets, starch, molasses or sugar cane in which the fermentation process is the same in making vinegar, yogurt, and wine. The advantage of using Monosodium glutamate (MSG) as a dashi substitute is that it is available in majority of Asian stores as well as Western-style grocery stores. So if you run out of dashi in your kitchen, MSG will get you covered.
---

Soy sauce can also provide the desired umami profile. Though its taste isn't as upright as dashi, soy sauce is still a good dashi substitute. You can simply double the amount of soy sauce when preparing your favorite Japanese cuisine without the presence of dashi. However, this will make the color of your dishes darker than usual. But if you can just overlook the color, soy sauce is still a decent choice to replace dashi.
Buy it now: Amazon
---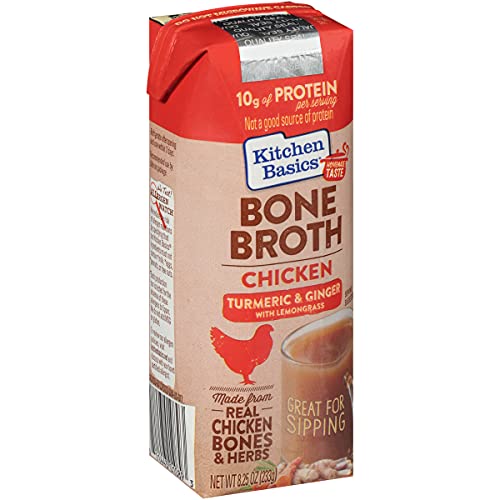 Chicken broth is also one of the best dashi substitutes one should try. It is made of mostly chicken meat and can give a strong umami properties to many Japanese cuisines you'll prepare. Though this dashi substitute does not taste salty like the alternatives from seaweed or fresh, chicken broth still offers an intense umami profile to your dish or recipe because of its thinner and flavorful taste.
---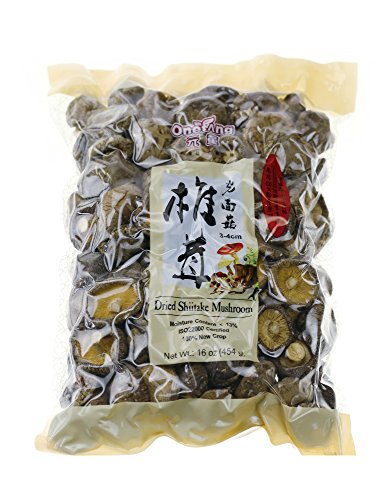 Dried Shiitake mushrooms are types of fungus that are edible. It has a deeper flavor compared to the fresh ones. The mushrooms are also used in Japanese cooking. Just like dashi, dried shiitake mushrooms can make your Japanese food savory because of the umami properties the mushrooms offer. Add water in a bowl and bring the dried shiitake to a boil. Soak dried shiitake in hot water until softened. Set aside the softened mushrooms and strain the liquid. Then add the liquid stock to your recipe for flavor enhancement.
For best results, store the stock in a refrigerator for at least 6 hours. You can also slice the mushrooms into small pieces and add it in stew or soup. But because of the strong smell, dried shiitake mushrooms are not recommended to be used in miso soup.
---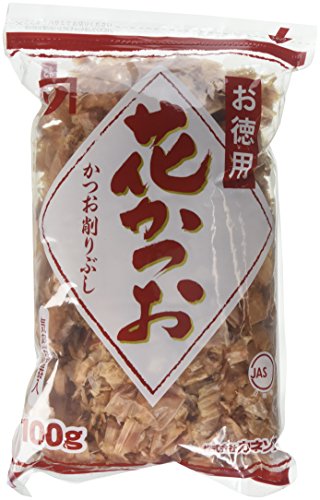 Bonito shavings or bonito flakes, also known as katsuobushi in Japanese, are made of bonito fish shredded into flakes. Bonito flakes is one of the known ingredients for Japanese dishes. It is one of the main ingredients of dashi, and among the great substitute for dashi soup stock. Dried bonito shavings are available in most of the Asian grocery stores.
---
OTHER OPTION
Another good dashi substitute is shellfish. This shellfish stock needs to be prepared at home as it is harder for find one at the grocery stores. To create better umami flavors, use the shellfish scraps prawns and shrimps instead of fish. Other ingredients you need to make shellfish stocks are garlic, celery, carrots, and onions. Here's how you prepare this dish:
Mince 2 cloves of garlic, dice 3 stalks of celery, 2 cups of onions, and 2 cups of carrots.
Pre-heat a large frying pan and add 2 tbsp of olive oil. Saute the diced celery, onions, and carrots with a pound of raw large shrimps scraps. Wait for 15 minutes or until the color turns brown.
Add the garlic and stir-fry everything for another 2 minutes.
Add half cup of white wine and 1/3 tomato paste. Pour 1 and a half quarts of water, 1 1/2 half tsp of freshly grounded black pepper, 10 sprigs of fresh thyme with stems, and 1 tbsp of kosher salt. Bring the mixture to boil and allow 1 hour to simmer.
In a medium-size bowl, pour and strain the cooked shellfish to extract the broth.
For a perfect shrimp broth, store this dashi substitute liquid in a fridge.
White fish broths also contain umami profile, and indeed a good dashi replacement.
BOTTOM LINE
So whether dashi soup stock isn't available or you're having a hard time making dashi stock from scratch, try the mentioned dashi substitutes in your recipes. You can click each replacement (the clickable link) if you may want to purchase any of these dashi substitutes online. Thank you for reading!
| Product | Brand | Name | Price |
| --- | --- | --- | --- |
| | Kirkland Signature | Kirkland Signature Organic Gluten-Free Chicken Stock Reasealable Cartons: 6-Count (32 fl oz.) | Check Price on Amazon |
| | Kurakon | Kurakon Gen En Shio Kombu - No M.S.G. Dried Salted Kelp 32g (1.12oz.) (Pack of 10) | Check Price on Amazon |
| | Spice Supreme | Spice Supreme M.S.G. Monosodium Glutamate, plastic shaker, 4.25-oz. | Check Price on Amazon |
| | Kitchen Basics | Kitchen Basics Turmeric & Ginger With Lemongrass Chicken Bone Broth | Check Price on Amazon |
| | Kikkoman | Kikkoman Japan Made Soy Sauce, 33.8 Ounce | Check Price on Amazon |
* If you buy through links on our site, we may earn an affiliate commission. For more details, please visit our Privacy policy page.