This pandemic has raised a lot of concerns and that includes shortages on items, may it be on the grocery stores or at the markets. Being one of the main carbohydrate sources, cornmeal is one of the most in demand products.
* If you buy through links on our site, we may earn an affiliate commission. For more details, please visit our Privacy policy page.
Different food products, such as pizza crusts, crackers, chips and polentas are using cornmeal as their base ingredient. As the name suggests, cornmeal is made from grounded dried corn. The texture of cornmeal has ground to coarse, medium, and fine consistencies.
Several parts of the world, including Mexico, are referring to cornmeal as corn flour. This staple food can be seen in pantries, and it could run out of supply immediately. That's one of the reasons why you might need to check what are the best cornmeal substitutes.
Aside from that, you might need to op-in for other products instead of using corn flour on your recipes. There are people who might have allergies to corn flour. This is the reason why we compiled some of the best products that can be used as your cornmeal replacement. Check them out below.
What Are the Best Substitute for Cornmeal
Finding the best substitute for cornmeal can be tricky, as there are few products that will do the trick. To ensure that you will be getting the best options, follow our recommendations provided below. You can even buy these products online that will replace cornmeal by clicking on the links on each substitutes.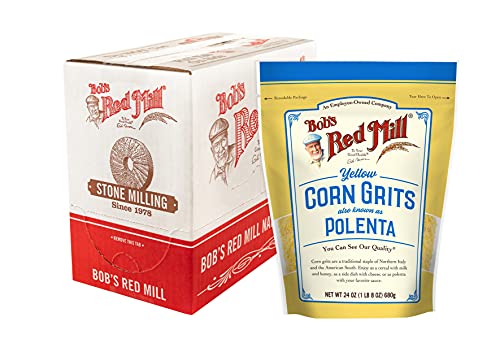 You can also use corn grits instead of cornmeal for your recipes. This is one of the simplest substitutes as the flavor and texture of cornmeal can also be found in corn grits.
As it is made from corn, getting that corn flavor of a cornmeal is a breeze when using corn grits. The proportions to be used as a substitute should be equal as if you are using a cornmeal.
But you have to remember that there are certain dishes, like those lighter and airier recipes, that might not work with corn grits as it's texture is more granulated than the regular corn meal.
It normally best to be used as a breading for corn dogs or used in cornbread. But this is still one of the best cornmeal substitutes that you can find in the market nowadays.
To buy your pack of corn grits, just click here.
---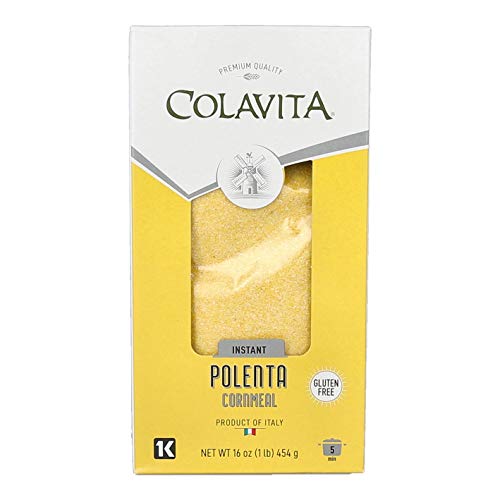 Polenta or corn flour is the best substitute for cornmeal in case you run out of stock or can't use one as of the moment. To explain the texture of the polenta flour/corn flour, it is the finer version of the cornmeal.
Though the corn flour or the polenta flour has a finer texture than the cornmeal, the taste is very identical and it has the same corn flavor. Using corn flour or polenta is like using the corn meal for your dishes.
Corn flour or polenta flour is best for cornbread or as a breading for your corn dog to get that exact cornmeal flavor. Mixing other flour types is also a good idea should you need to reduce the corn in your recipe.
Buy the polenta or corn flour by clicking here.
---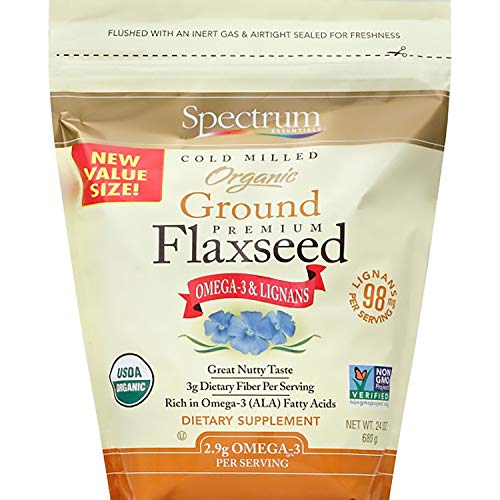 If you need a plant-based food that provides healthy fat, antioxidants, and fiber, then ground flaxseed is the answer. It is one of the nutritious non-corn substitutes that offers many health benefits.
The ground flaxseed has a similar texture to the cornmeal, but they have a different taste. But if you need to get that corn flavor, mixing it with corn flour is a good idea.
The ground flaxseed is good to be used in making pizza crust, breadings or other dishes that use cornmeal as the texture is the same. Using this substitute should be considered as the flaxseed has been used in Ayurvedic medicine for more than thousands of years already.
To buy a flaxseed ground pack, just click here.
---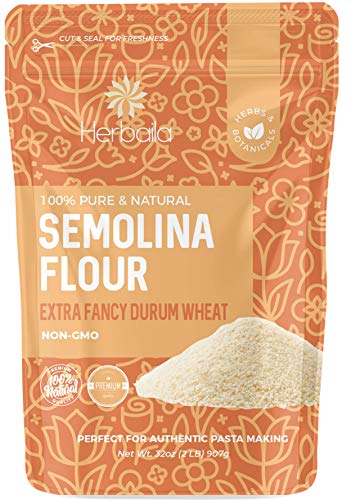 Semolina is the coarse, purified wheat middlings of durum wheat. Using it as a cornmeal substitute is a good choice as it is commonly used in making couscous, pasta, and sweet puddings.
This is also a non-corn substitute, so if you are looking to ditch the corn ingredient, look for this instead. It is high in protein and since it is made from grinded wheat kernels, the coarse texture of the cornmeal is found on this flour.
The nutty flavor that it provides is closer to the cornmeal taste, so you won't be sacrificing too much if you will be using it as one of the cornmeal substitutes. Just remember to increase the proportion should you be using it as one of the substitutes for cornmeal.
To buy the semolina at the comforts of your home, just click here.
---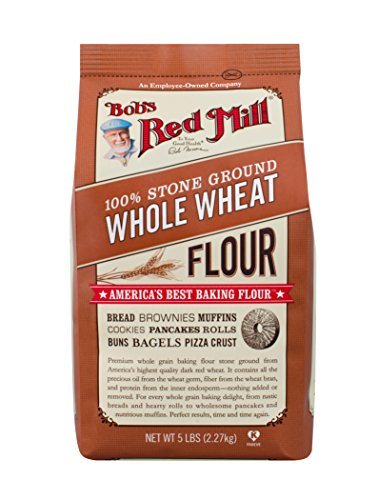 Who wouldn't think of wheat flour as one of the cornmeal substitutes? This powder that is made from the grinding of wheat has been used for human consumption for a long period of time already.
If you need a substitute for baking recipes or making pancakes, pizza dough or waffles but can't use a cornmeal, get a pack of wheat flour instead. Since this is a flour product, you will get a similar texture like the corn flour but without the corn ingredient.
Since this is a non-corn substitute, you won't be expecting the same taste as it has a completely different flavor. If you don't need that corn taste, then use wheat flour as your cornmeal substitute.
Buy a pack of wheat flour by clicking here.
---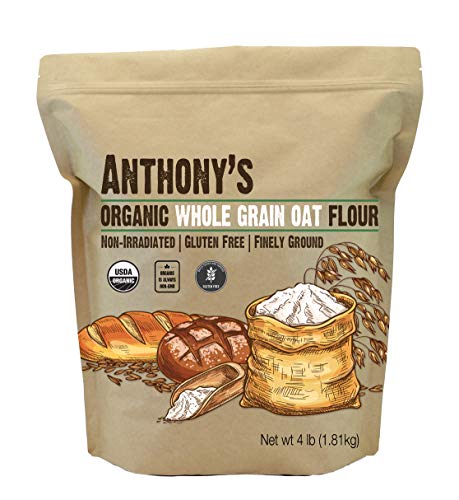 Ground oats are one of the best non corn substitutes to replace cornmeal. It has the same texture, without the corn taste. So if you need to remove any corn flavor on your recipe, get this as a cornmeal substitute.
You can use ground oats on dishes that need cornmeal, except for those that need that corn taste. So it is better to use ground oats on breadings or make pizza dough. But adding a little bit of corn flour will do the trick to get that corn taste.
If you don't need a more chunky texture of oats, you can grind the oats on your own to get that finer ground oats texture.
You can still get pre-packed ground oats by clicking here.
---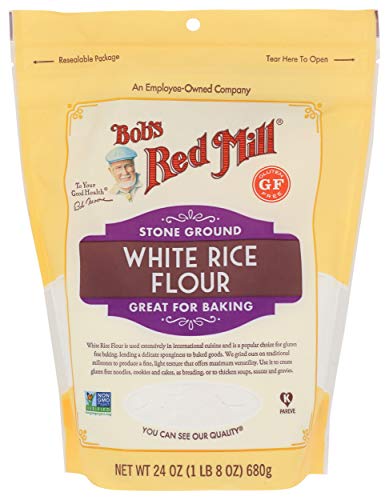 Just like the wheat flour, rice flour will be one of those good substitutes for cornmeal if you don't want that corn flavor on your recipe. It is a flour made from finely milled rice.
The texture of rice flour is fine, which makes it great for thickening soups, stews, and sauces. It is also used to make rice noodles and some pancakes.
Unlike the wheat-based flour, rice flour is gluten-free and would be great to those who need a gluten-free product.
To buy your rice flour, simply click here.
---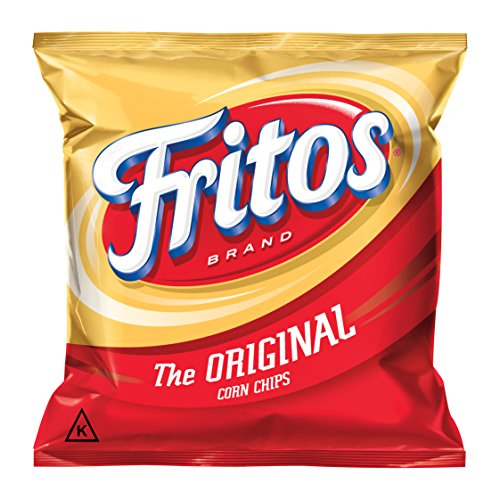 Corn chips are one of the unconventional ways to substitute cornmeal. You will be getting that same flavor as the cornmeal and you would need to grind them to get that similar texture.
Ground corn chips would be perfect for breading and it can be used on making dough as well. To maintain that gritty texture of a cornmeal, don't grind the corn chips too much.
It can be used in equal proportions to substitute cornmeal in recipes when grounded. Grab a pack of corn chips in your pantry, or you can buy it here.
---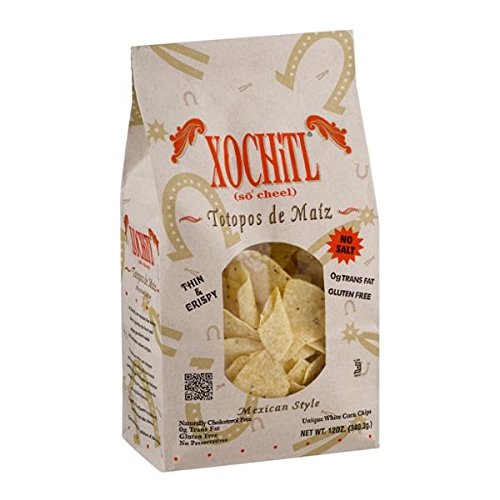 This simple substitute would be like the chips of corn being grinded. Since tortilla chips are made of corn, you would be getting a corn-based product to replace cornmeal.
To get that perfect texture, put the tortilla chips in a food processor and grind them until you reach that cornmeal-like consistency.
This is perfect in case you run out of stock and need a quick substitute. However, you can still buy a pack of tortilla chips and store it inside your kitchen shelf for future use.
Click here to buy it online.
---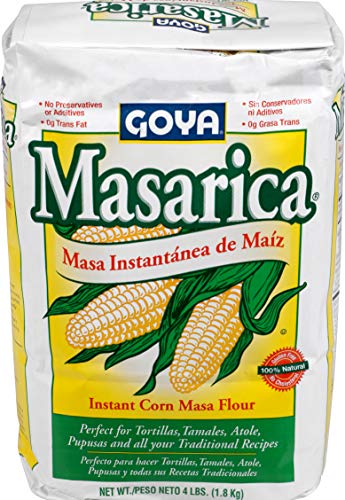 This candidate for cornmeal substitute is used for making corn tortillas, gorditas, tamales, pupusas, and many other dishes, especially in the Latin America region. In Spanish, Masa harina is also known as masa flour and a good substitute for cornmeal.
It has a unique flavor as the process of making Masa harina comes from cooking corn kernels in lime water to remove the outer hull before grinding. Water is added to the flour to make a dough before it is used in cooking.
To buy your own masa harina, just click on this link.
---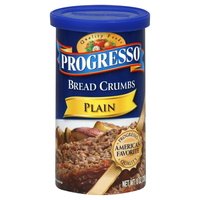 If you can't use corn products on your dishes and need a simple substitute, then use bread crumbs instead. This will be perfect to substitute for breading without the use of corn.
Using it on your breadings would be enough to suffice the texture of cornmeal. That is why if you are only looking for the texture and not the flavor, use a bread crumb instead.
You can order the perfect bread crumbs online by clicking here.
---
Need More Substitutes For Cornmeal
There are few options that you can still use instead of cornmeal in recipes. Things such as Hominy Grits or Cornflakes will still do justice in case you don't have corn meals in your pantry.
You can even make a homemade cornmeal substitute by using yellow corn or popcorn. The recipes can be found online if you need to opt-in for that option.
* If you buy through links on our site, we may earn an affiliate commission. For more details, please visit our Privacy policy page.