What could be more appetizing or fascinating than a Korean corn dog? The supple cheese pulls perfectly with the sweet and salty combo of the crunchy batter on the outside. This is definitely one of the best comfort foods.
In most Korean drama series, Korean corn dogs which are fried, golden brown-battered hot dogs with cheese on a sticKoreank, topped with a dazzling dusting of sugar, are always featured.
Korean corn dog is a popular street food, so it's hardly surprise that they're so well-liked. If you have visited or planning to visit Korea, you'll notice that this is loved by the people, especially if it is eaten fresh or had just taken out of the fryer. It tastes wonderful, I can assure you that. The batter is crunchy and flavorful, the cheese melts easily.
We'll discuss the well-known Korean corn dogs in this post, including its popularity and preparation methods. If you are interested to know more about Korean corn dogs, scroll down and continue reading.
Korean Corn Dog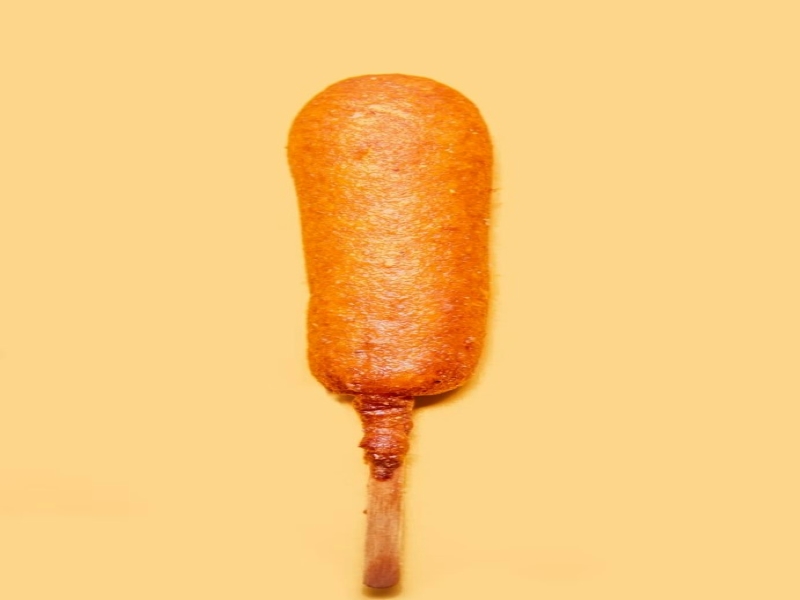 Corn Dog
Let's first discover the roots of corn dog before moving on to the main point.
A corn dog (corndog), is a deep-fried sausage on a stick, typically a hot dog, that has been covered in a thick layer of cornmeal batter. It is frequently found in American cuisine and has its roots in the United States.
Though the serving stick came later, the origin of the corn dog in the United States is attributed to newly arrived German immigrants in Texas who were making sausage and encountered resistance to the sausages they had been producing.
The 1926 wholesale hotel and restaurant supply catalog from Albert Pick-Barth featured a "Krusty Korn Dog" baker. When cooked, the "korn dogs", which were made of corn batter, looked like ears of corn.
Fast food chain and street food vendors frequently offer corn dogs. Some vendors or restaurants dip and fry their corn dogs right before serving for the greatest and freshest preparation. Some vendors of corn dogs offer pre-made frozen corn dogs that have been thawed, fried once more, or baked in the oven.
In addition to being served hot and ready to eat, corn dogs may also be purchased frozen at practically any grocery and convenience store in North America. You may also thaw pre-made frozen corn dogs in a microwave, but the cornmeal covering won't retain its texture.
---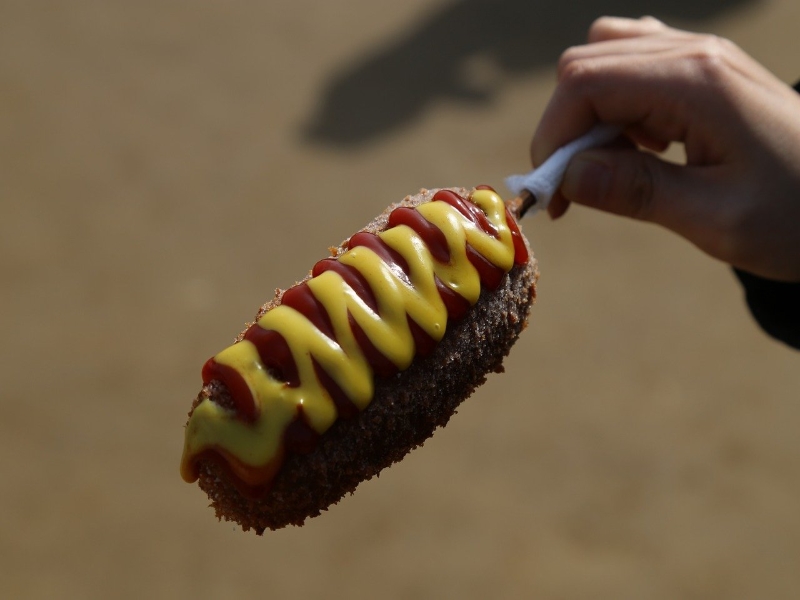 What Is A Korean Corn Dog?
A popular Korean street food, which is also known as Gamja hot dog. Either sausage, mozzarella cheese, or a combination of the two are used to make Korean corn dogs. Korean corn dogs are deep fried. They are finished with sugar and a trademark squirt of ketchup, mayo, mustard, or any combination of the three. They are equally deliciously sweet and salty.
Generally speaking, French fries, cornflakes, ramen noodles, and panko breadcrumbs are all popular topping options. After it has been deep fried, the corn dog is rolled in sugar and topped with sauces like ketchup and mayonnaise.
A few of Korean hot dogs or gamja hot dogs are produced using a batter created with yeast, while others are made with a batter made with rice flour. Numerous Korean corn dog variations exist.
---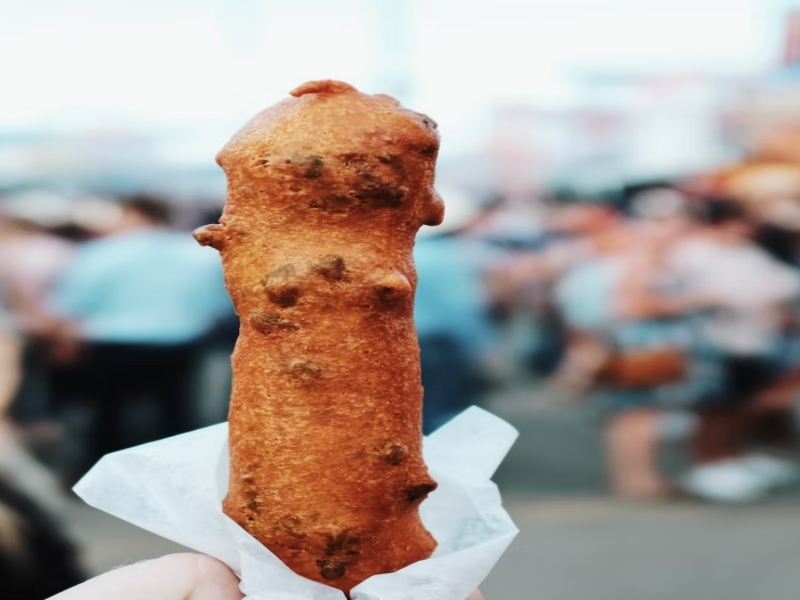 What Is The Difference Between Korean corn dog and American Corn Dog
The American corn dogs and Korean corn dogs differ in a few ways. The batter is the primary distinction between traditional corn dogs and Korean corn dogs. American corn dogs are dipped in a batter made of cornmeal, while Korean corn dogs are dipped in a batter made of rice flour or yeasted dough.
A sprinkle of sugar is also used to complete Korean corn dogs. Hot dogs are not required in making Korean corn dogs. There are lots of Korean corn dogs that are made of Korean rice cake, fish cakes, or mozzarella cheese.
---
Common Ingredients Of Korean Corn Dog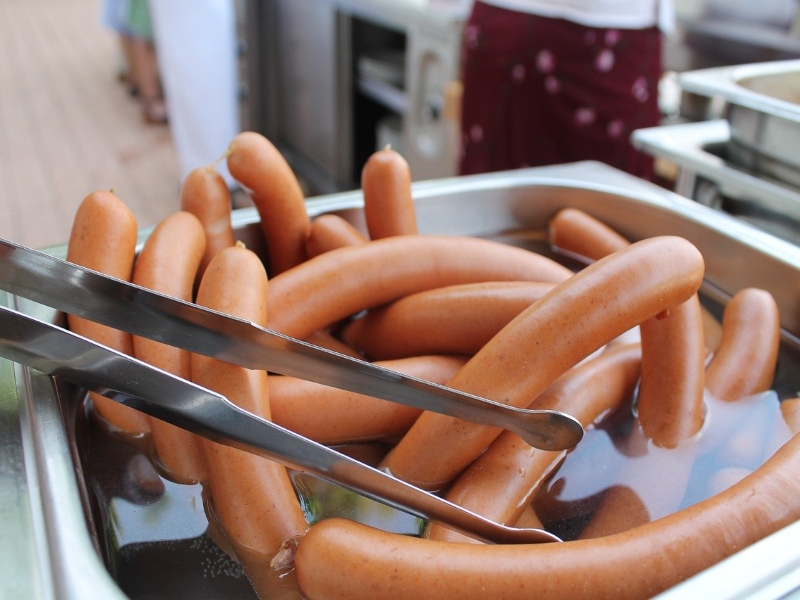 Hot dogs
Take a hot dog of your preference and split it in half. You have the option to use the regular all-beef hot dogs.
---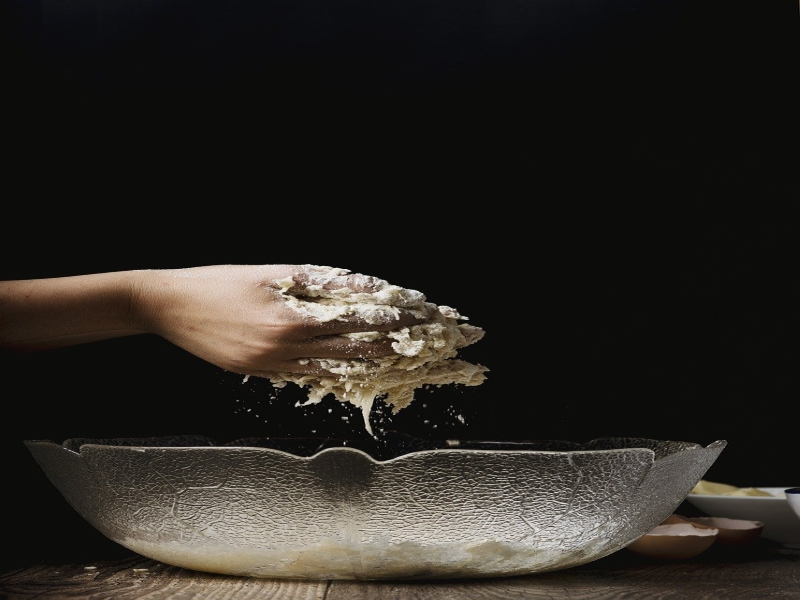 Batter
A thick batter prepared with milk, sugar, eggs, flour, and a little salt. In some cases, rice or yeasted batter is used to make Korean corn dogs.
---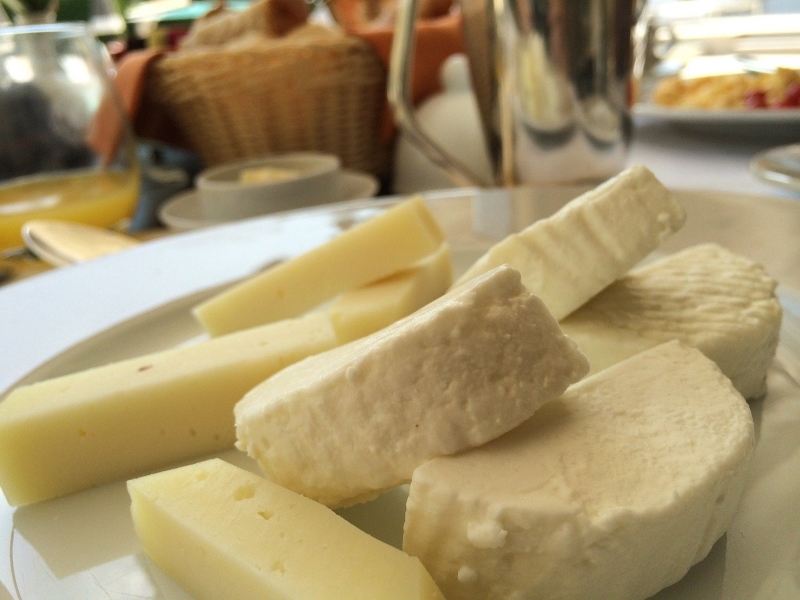 Mozzarella Cheese
To make sure that Korean corn dogs are properly deep fried, you will require about 2-4 cups of oil. Choose a high smoke point oil since you want the oil temperature to be heated at 350° to 375°F. The ideal frying oils are safflower, rice bran, soybean, corn, sunflower, canola, or grapeseed. A flavorless, neutral oil is what you need, so that it won't affect the natural flavor of your Korean corn dog.
For this recipe, it's preferable to obtain a block of low moisture mozzarella cheese that has been chopped into sticks because the cheese holds up better when deep-fried and produces excellent cheese pull. Though, it will still work if you only have cheese string snacks.
---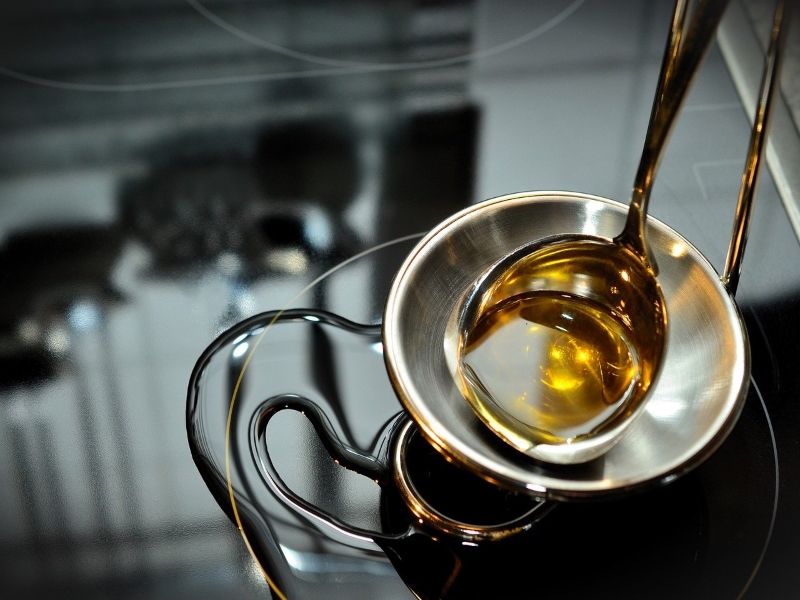 Oil
To make sure that Korean corn dogs are properly deep fried, you will require about 2-4 cups of oil. Choose a high smoke point oil since you want the oil temperature to be heated at 350° to 375°F. The ideal frying oils are safflower, rice bran, soybean, corn, sunflower, canola, or grapeseed. A flavorless, neutral oil is what you need, so that it won't affect the natural flavor of your Korean corn dog.
---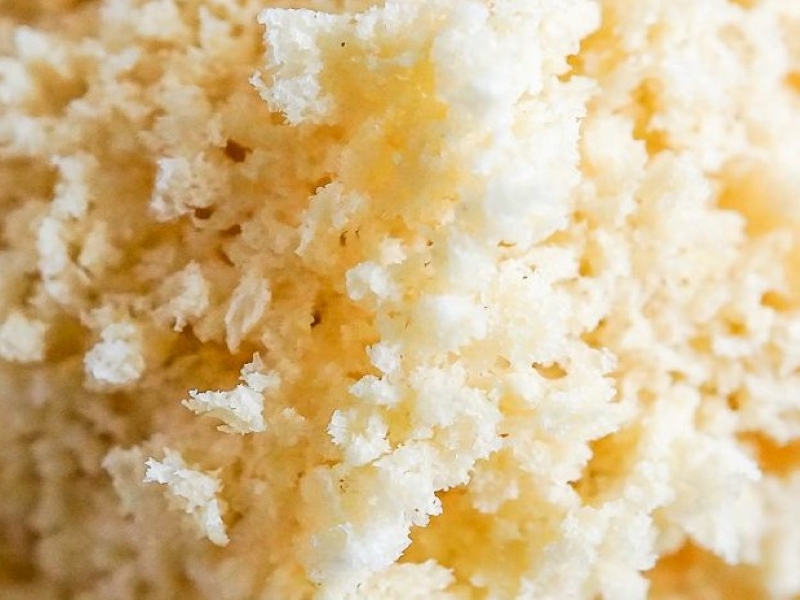 Panko Bread Crumbs
Panko, a fluffy Japanese breadcrumb, is typically used to coated corn dogs in Korea. Compared to regular breadcrumbs, panko is bigger and more irregularly in shape. The key to making crispy and light breading is through this. Purchasing a bag of panko is worth the expense, especially if you enjoy crunch. Panko can be found in the Asian section of most supermarkets, however Asian store typically offer cheaper prices.
---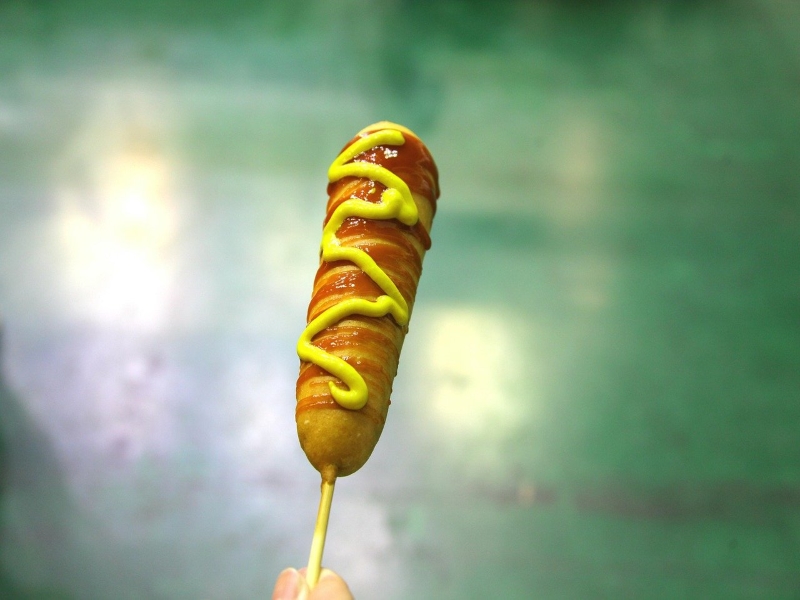 Mustard And Ketchup
These are actually optional. You can ad these to your Korean corn dog to enhance the flavor.
---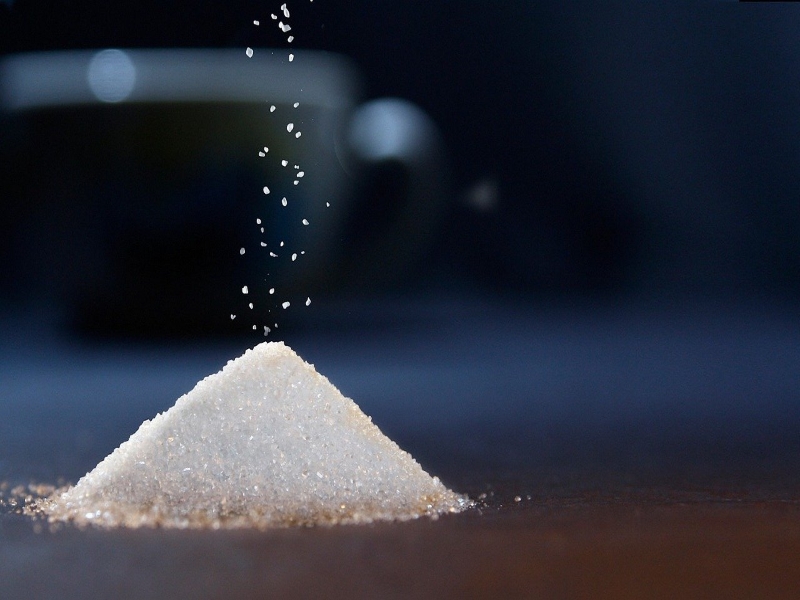 Sugar
A roll in sugar gives it a little crunch and sweetness.
---
Korean Corn Dog Recipe
Ingredients
2 tsp baking powder/baking soda
3 hot dogs cut in half
6 sticks low moisture fresh mozzarella cheese
2 cups panko
2 tbsp sugar plus extra to finish
1/4 tsp salt
1 1/4 cups all purpose flour
1 large egg
3/4 cups milk
Oil for deep frying
mustard (optional)
ketchup (optional)
Instructions
Place the hot dogs on the bottom of the sticks and the cheese on top. Place in the refrigerator to maintain the cold
Now, mix the flour, salt, sugar, and baking powder in a bowl. Add the egg and milk and stir until smooth and thick. Pour into a large cup and put in the refrigerator. You can roll the corn dog in the panko by pouring it onto a shallow plate.
Next, heat the oil, sufficient so that the hot dog will float in a deep fryer or a deep wide saucepan over medium high to medium heat, until it reaches 350°F. Get the  skewered Korean corn dogs from the refrigerator and dipped into the batter just as the oil is about to reach temperature.
If necessary, use your hands to gently press the panko onto the covered corn dog to ensure that it covers all of the batter.
Then, gently place the coated corn dog in the oil, and fry for 3–4 minutes, rotating as necessary, until golden brown and crispy. Take out of the oil, then set on a wire rack to cool.
Roll or sprinkle the corn dog with sugar and drizzle on mustard and ketchup. Consume it while hot.
---
Important Reminders
You must use cold cheese, batter and hot dogs. Your mozzarella, hot dogs, and batter must all be kept cool. When you deep fry them, the cheese tends to flow out if they are left at room temperature for too long or if they warm up. Your cheese and hot dogs should be cooled in the refrigerator for at least 30 minutes for the finest results.
It matters what skewers you use. They won't be able to support your Korean corn dog if they are too thin. It's better to use a disposable wooden chopstick or a strong wooden skewer. The wooden skewers are highly recommended because of their pointed tips.
Get the appropriate mozzarella. The secret is to use mozzarella blocks with low moisture. String cheese will work, but sliced block mozzarella will be much stretchier and meltier.
350°F is the ideal temperature to fry these corn dogs.
One or two corn dogs at a time should be coated and fried. By doing this, the cheese and batter are kept chilled in the refrigerator. The less it will leak when you are frying, the cooler the cheese and batter are. It's quite messy to have a cheese leaking in the heated oil.
Don't forget to use your sugar. Although the sugar coating may appear excessive, the sweet and salty flavor combination is what makes Korean corn dogs so delicious.
Another common coating for Korean corn dogs is chopped-up fries. They are known as gamja hotdogs (a popular Korean food) and are a delectable combination of fries and corn dogs. Roll your battered hot dog in chopped-up frozen French fries and panko, then fry as usual.
---
Checking The Oil Temperature
To ensure that your Korean corn dogs are excellent, it is advised that you get an instant read thermometer. If you don't have a thermometer, you can use a disposable chopstick or a thick wooden skewer to see if your oil is ready. Simply immerse skewer into the oil.
If there is no bubbles present, the oil is not hot enough. You're ready to fry if the oil begins to gently but steadily bubble around the chopstick. However, your oil is excessively hot if it appears to be boiling around your chopstick. Having enough oil on hand so the corn dogs can float is also essential. You may achieve a uniform golden brown color by doing this.
---
Purchasing Korean Corn Dog
If you are not in the mood to make these delicious Korean corn dogs, now worries! You actually have the option to buy these corn dogs on your local Asian grocery stores or Korean grocery stores. Frozen Korean corn dogs ae usually being sold in these stores. You only need to cook them for a few minutes in your air fryer to be ready. Popular Korean corn dog chains like Chung Chun Rice Hot Dog and Myungrang Hot Dog both sell their products in the United States.
---
Varieties Of Korean Corn Dog Coatings
There are numerous varieties of Korean corn dog coatings available in Korea. If you've tasted the traditional corn dog and want to broaden your horizons, here are some of the variations.
Cornflake Dogs
Use crushed up cornflakes in place of panko for a genuine take on corn dogs. Cornflakes go extremely well with the toasted corn flavor.
Gamja Hot dog
French fries are used to prepare gamja hot dogs. In place of panko, they either slice up french fries or "gamja" potato in Korean. With cheese and hot dogs, the fries are salty and crunchy and are fantastic.
Crispy Rice
You have the option to crush up rice crackers to make crispy rice puffs or look for Korean rice puffs to roll your corn dog in place of panko for a pleasant addition.
Ramen Dogs
The crunch from crushed instant ramen packs is terrific. For added instant ramen flavor, you may also sprinkle on the seasoning packet.
Hot Cheetos
Hot Cheetos bring spice and crunch. It tastes absolutely incredible when you add some lime and mayo, especially if you make a mozzarella dog.
---
Other variations that you can try as fillings for your Korean corn dogs are fish hot dog, Spam, spicy sausage, sausage wrapped in cheddar, squid, Korean rice cake, potato wrapped in cheddar cheese, and cheddar cheese and mozzarella.
As for the condiments, you can pair your Korean corn dog with wasabi mayo, honey mustard, Korean gochujang mayo, teriyaki sauce, and sriracha.
The dough in the Korean corn dog recipe may have a stretchier texture if yeast is included. You can still get the same results without it, though. Using yeast will take much longer to prepare because the dough needs time to proof.
---
Storing Korean Corn Dogs
It is recommended to immediately savor these delicious Korean corn dogs. However, you can quickly freeze these into a sealed plastic bag if you want to save any for later. They can last up to two months in the freezer.
Take the frozen Korean corn dogs out of the freezer when you're ready to consume them. To reheat, bake frozen Korean corn dog for 10 minutes at 190 degrees. Furthermore, to restore the crispy outside, you have the option to use an air fryer or a microwave.