Lunch box cakes are very popular in South Korea. In fact, they originated from the "Land of the Morning Calm", the country itself. Korean lunchbox cakes are smaller versions of regular sized cakes, and of course, the cheaper way of celebrating important occasions such as anniversary, birthday, or any accomplishment.
KOREAN LUNCH BOX CAKE
Korean lunchbox cakes, also known as bento cakes, are types of small, single-serving cakes served at special events.
These mini cakes, which are called Dosirak Keikeu in Korea, are usually served in various Korean cafes.
Korean lunchbox cakes began its existence a few years ago. And since full-sized cakes are a bit expensive, especially those who come with customized lettering on top, the Korean lunchbox cakes were then created.
These versatile cakes are ideal for various occasions. They are best treats for celebrations good for 2-3 people, affordable birthday treats, a perfect gift for children's parties, promotions, and other milestones.
If you can't afford to buy a full sized cake, a bento cake is still a good option to make someone smile.
CONVENIENCE FOR OPTING LUNCH BOX CAKES
Aside from being budget friendly, lunch box cake is way better than a regular-sized cake. Here are some of the benefits when you opt for a mini cake or lunch box cake over a regular cake:
Bento cakes are easier to store or transport. Hence these cakes are ideal for party surprises.
Bento cakes are also appealing and cost-effective. You can still have your own message written on top of your mini cake, but for a lesser cost of a regular-sized cake.
These bento cakes are not more than four inches in diameter. They also come settled in takeout boxes. Thus, decorating lunch box cakes and the overall preparation time is shorter than full-size cake.
Minimalist cakes are also adorable treats that are extremely delicious and aesthetically pleasing gifts.
USUAL SIZE OF A KOREAN LUNCHBOX CAKE
The standard size of a Korean lunch box cake is around 10 cm or 4 inches in diameter and 5 cm or 2 inches in height. Depending on the ingredients used, Korean bento cakes may weigh 300-350 grams or approximately 12 ounces.
If you want to have a bento cake that is good for at least 3 persons, you can make the size a bit larger as these cakes can be up to 8 inches in diameter and a max height of 4 inches.
Cakes that are more than 10 inches are no longer considered lunchbox cakes. Hence, they should be categorized as full-sized or regular cakes.
BOXES TO USE FOR THESE ADORABLE LITTLE CAKES
Clamshell boxes are the classic container commonly used by various bakeries for their mini lunch box cakes.
These container boxes come in different sizes and heights.
Here are the sizes of the container boxes you can choose from: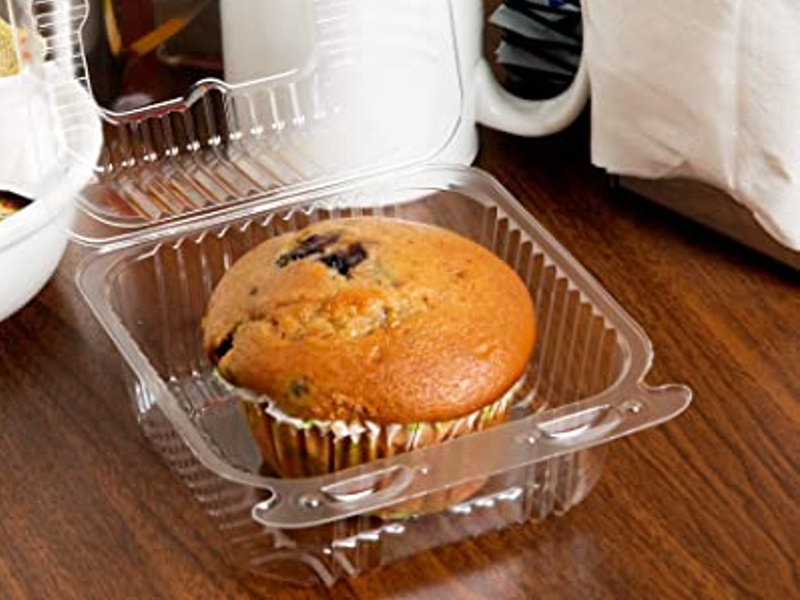 1. 5 x 5 INCHES TRANSPARENT CAKE BOXES
These boxes are a perfect choice if you want to flaunt the appearance or design of your mini cakes. These plastic containers are designed to keep your cake fresh and protected from any damage during the transportation.
It is also perfect to quickly identify the food in a refrigerator as it offers optimal product visibility.
These container boxes are also leak resistant as it features a perimeter seal.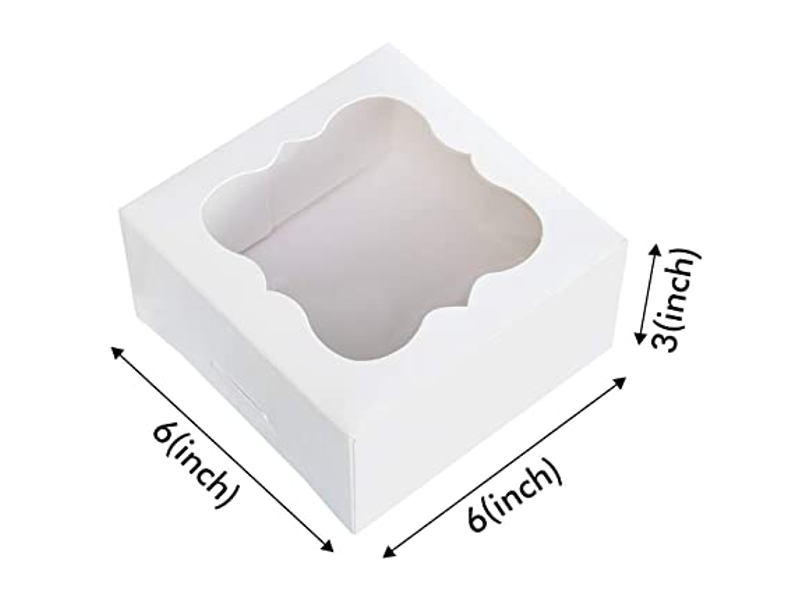 2. 6 x 6 INCHES CAKE BOXES
These container boxes are usually designed to provide a luxurious presentation to the mini cakes. These lunchbox cake containers are usually made of cardboard and Polyvinyl Chloride, and are not dishwasher safe.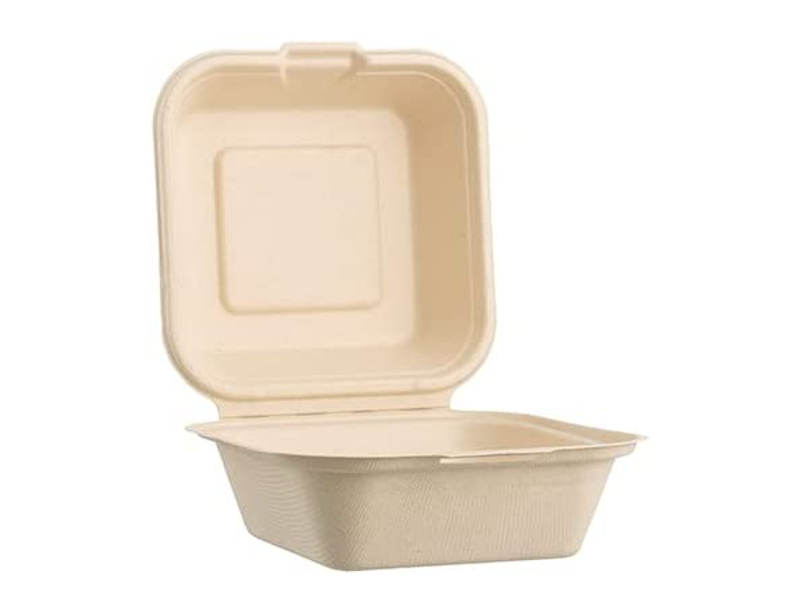 3. 6 x 6 INCHES BROWN BURGER TAKEOUT BOX
These containers are made from eco-friendly plant fibers. Aside from this, the takeout box is also safe and durable as it has no artificial coating, petroleum wax, or chlorine or bleach.
These Korean lunchbox cake boxes are microwavable and compatible. Overall, these lunchbox cake boxes are very convenient to use.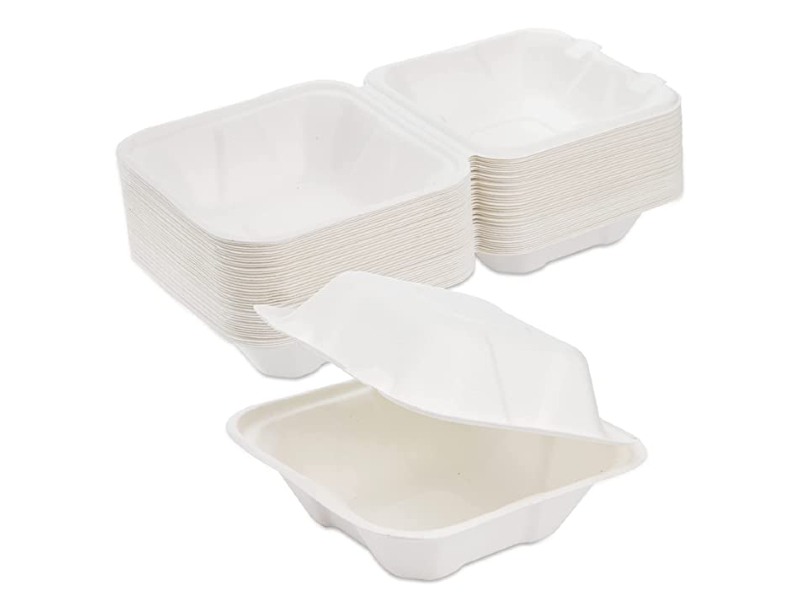 4. 6 x 6 INCHES WHITE CLAMSHELL TAKEOUT BOX
Aside from mini cakes, these clamshell takeout boxes are also perfect for sandwich, burger, and dessert cuisine.
These takeout containers offer disposable design and can degrade quickly as they are 100% made of sugarcane fiber.
These boxes are also microwave safe and oil resistant. They are indeed a perfect choice for the standard size of these bento cakes.
These containers will definitely add charm to the appeal of your Korean lunchbox cakes.
KOREAN LUNCHBOX CAKE FLAVOR AND FROSTING
Aside from the containers, fancy decorations and frosting of the cake, how the treat tastes is what matters most. The tastes of the mini cakes depend on its flavor.
The Korean sweet snacks are usually vanilla or chocolate flavored. These flavors often complement the frosting's taste.
But aside from these two, bento cakes can be lemon, Biscoff, and matcha-flavored. However, since these mini cakes are customizable, you can use any flavor of your choice.
For the frosting, you can use either buttercream or whipped cream. But the most preferred frosting is the buttercream frosting as it does not need to be refrigerated unlike its counterpart. It is also the choice of most bakers as it has a smooth and creamy texture, while the whipped cream is fragile and airy.
The buttercream frosting can also be prepared a week in advance, placed in an airtight container, and stored in a refrigerator. The remaining frosting can also be stored in a fridge overnight or until needed, as long as it is placed in a sealed or airtight container.
THINGS TO REMEMBER WHEN BAKING A KOREAN LUNCHBOX CAKE:
-The preparation time of the lunchbox cake depends on the baking dish being utilized. Make sure to check the cake after 25 minutes inside the oven to prevent overbaking.
-Prepare the buttercream frosting a week in advance, place it in an airtight container, and store in a refrigerator to avoid lengthy baking time. This technique is ideal for those who are short of time. Whenever you are about to use the frosting, simply bring it to room temperature and re-whip in advance.
-If you want to make your frostings more colorful, use gel food coloring.
So when was the last time you had a Korean lunchbox cake? Are you up for a chocolate lunchbox cake, a carrot cake, or a vanilla cake?
For today's lunchbox cake recipe, we will make adorable lunch box cakes flavored with vanilla extract and topped with whipped cream frosting.
Before we move on, let us check the ingredients needed to prepare this simple and easy Korean lunchbox cake recipe that will surely satiate your cravings.
KOREAN LUNCHBOX CAKE INGREDIENTS
These are the ingredients you need to have for preparing the cake: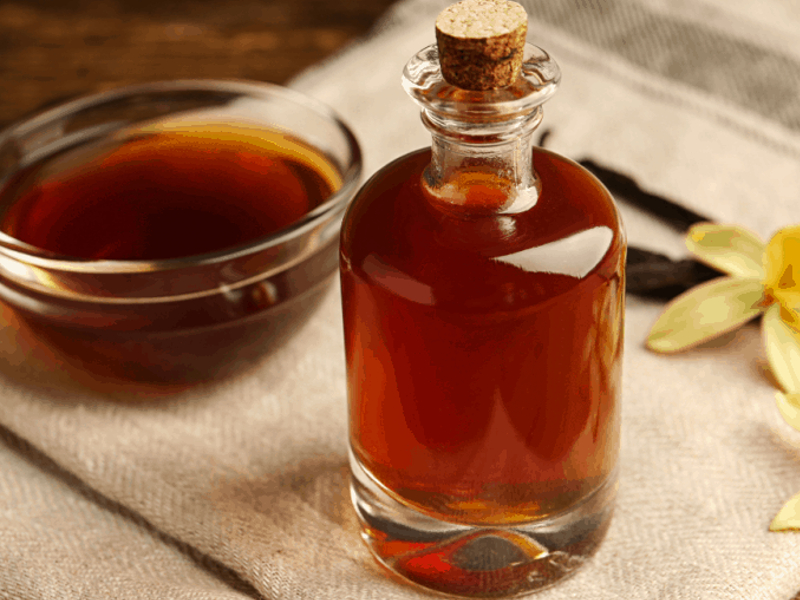 VANILLA EXTRACT
Vanilla extract adds a delightful flavor to your Korean lunchbox cake. This can be replaced with vanilla bean paste.
FLOUR
To have softer and fluffier lunchbox cakes, it is recommended to use cake flour as it has less gluten and is more fine that its counterparts. But if the cake flour is not available, you can still use the all purpose flour.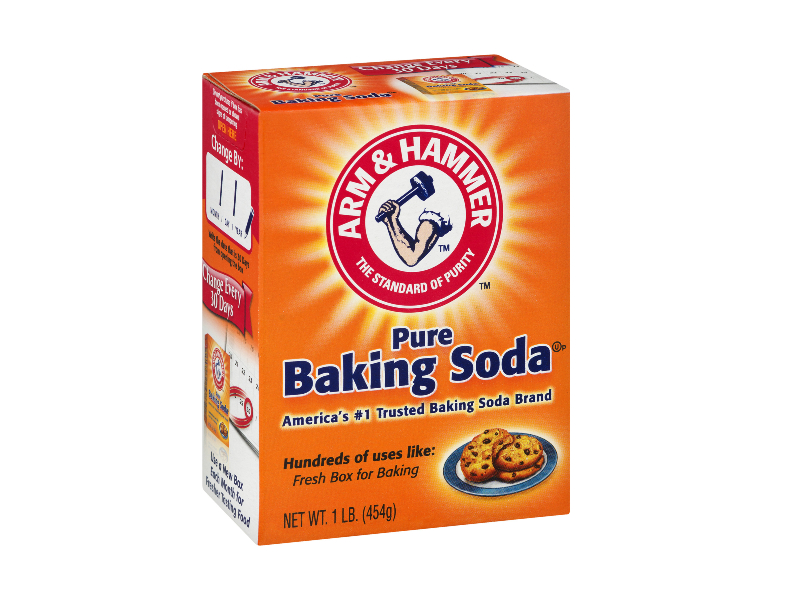 BAKING SODA
This ingredient serves as a raising agent in the cake batter. Make sure not substitute this ingredient with any homemade raising agents when preparing this lunch box cake recipe.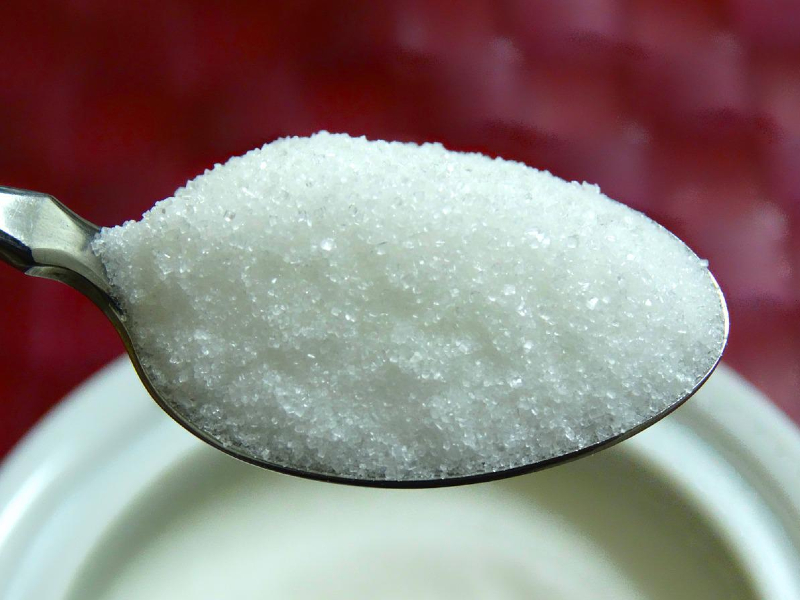 SUGAR
Powdered sugar gives a sweet taste to your cute little cakes. Granulated sugar is the ideal option, but brown sugar can also be used if the former is not available.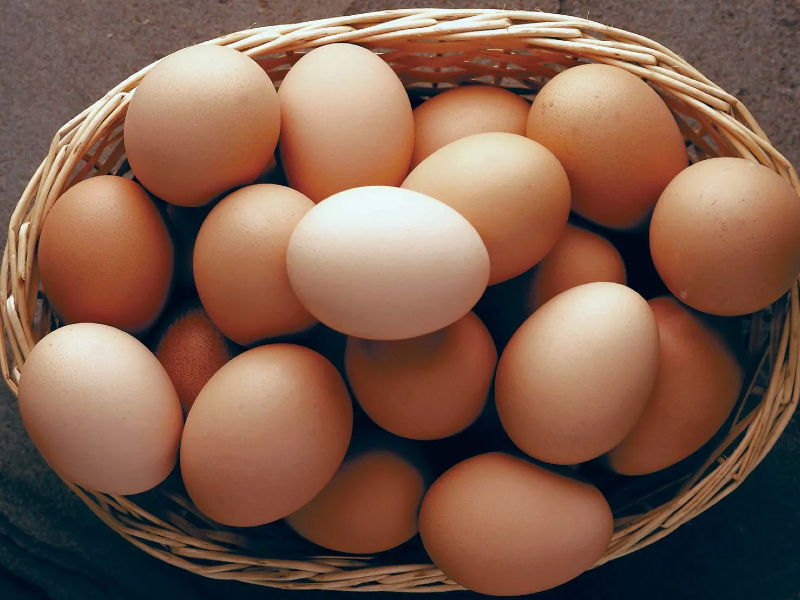 EGGS
Eggs create structure and stability within a cake batter. They add moisture to your mini cake. For this Korean lunch box recipe, you'll need large eggs. Make sure to leave them out at room temperature 2 hours in advance.
VEGETABLE OIL
To make your mini cake softer and extremely moist, use a non-flavored and odorless vegetable oil. This liquid gives the sensation of moistness far more reliably than its butter-based counterparts.
You can opt for sunflower oil or canola oil.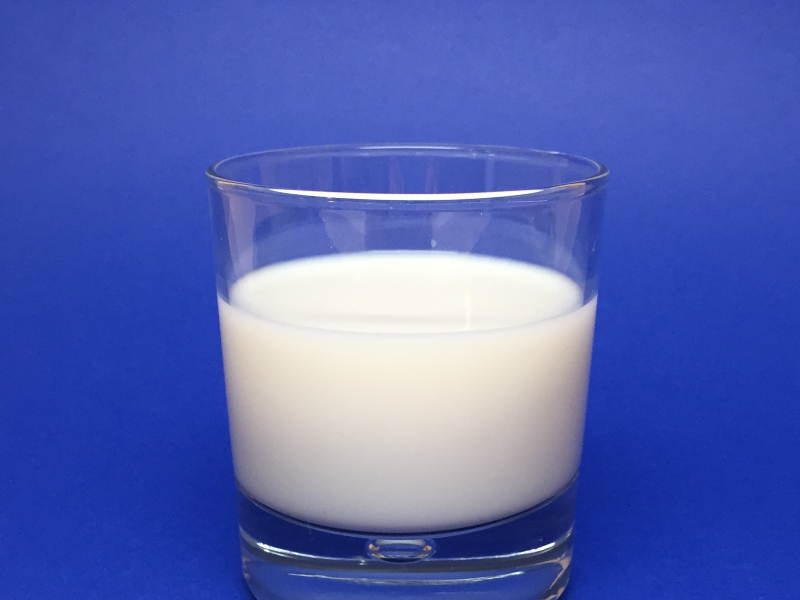 MILK
Milk is one of the liquid ingredients that activates other cake batter ingredients such as baking soda or baking powder. It makes the texture of the batter lighter and stronger due to its protein and lactic acids contents.
You can use any kind of milk such as plant-based or lactose free milk.
SALT
The salt will enhance the flavor of the other ingredients in your lunchbox cakes. It provides a balance to the cake batters' sweetness. For this recipe, it is ideal to use an extra fine salt.
INGREDIENTS FOR THE LUNCHBOX CAKE FILLING OR FROSTING
Fillings in between cake layers hold the layers together, give your cake flavor, and add height. Here are the ingredient you need to make the cake filling: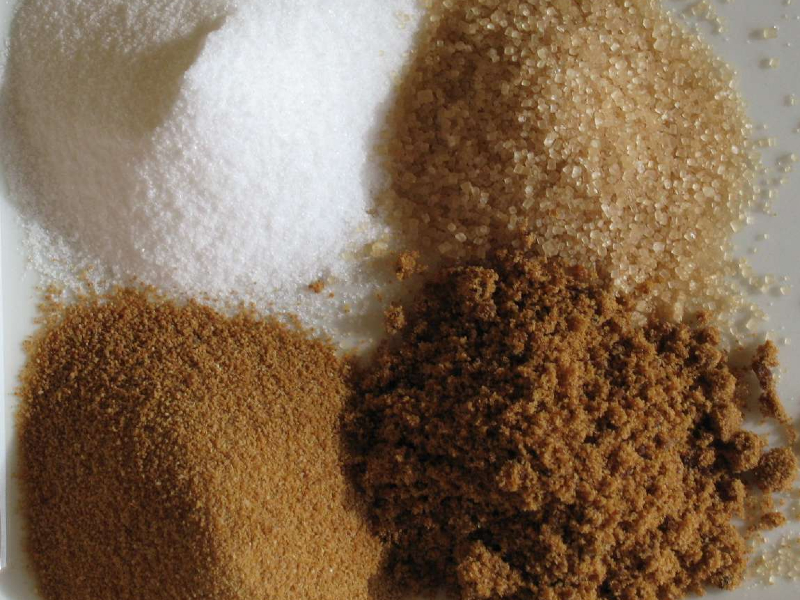 SUGAR
This ingredient makes your filling soft and moist. To have the smoothest frosting, use powdered sugar.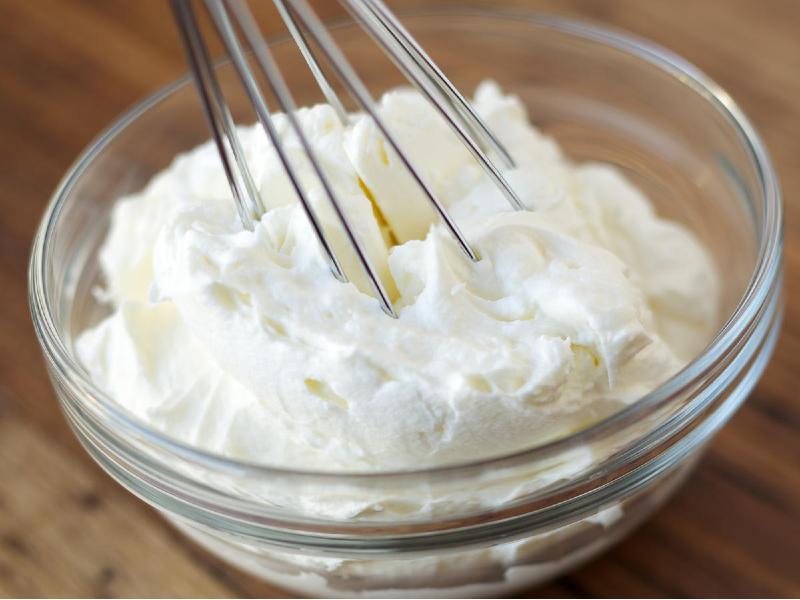 HEAVY WHIPPING CREAM
Heaving whipping cream gives a lighter consistency and lighter texture of the filling. Make sure to use a properly chilled whipping cream before making a filling and frosting for your bento cake.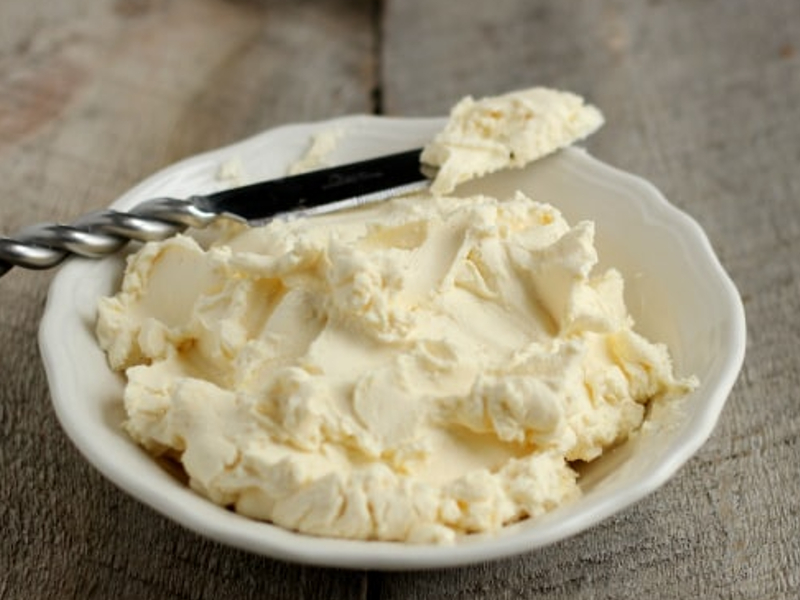 CREAM CHEESE
The cream cheese helps keep bento cake filling moist and dense. It prevents the filling from drying out.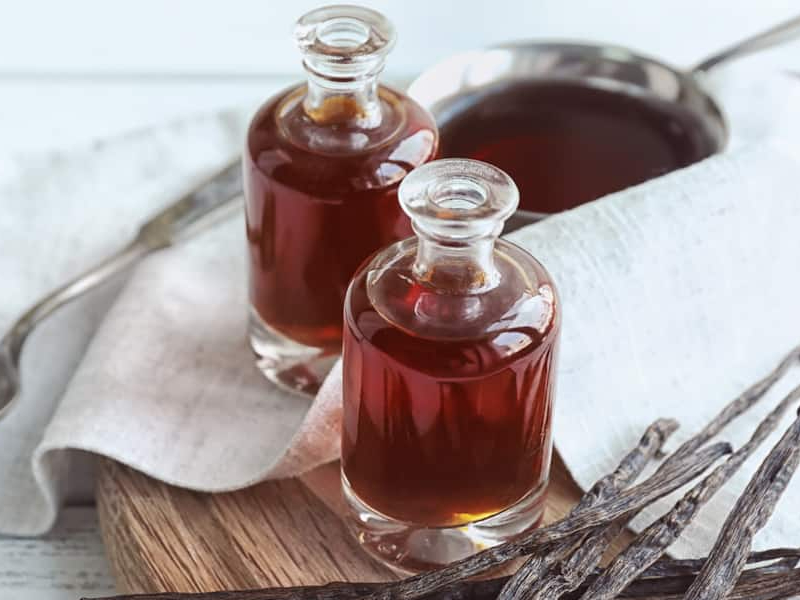 VANILLA EXTRACT
The vanilla extract chemically adds more flavor to the filling and brings out the flavors of the fillings' other ingredients.
For an exceptional and natural filling flavor, use vanilla bean paste.
JAM
This ingredient is optional. However, if you are up for extra flavor, you can use fruit jam with fruit chunks to add texture and more flavor to the entire cake. You can use raspberry, blackberry, blueberry, or strawberry jam.
If you have already secured the needed ingredients, then we can now proceed in making our lunchbox cakes from scratch.
HOW TO MAKE KOREAN LUNCHBOX CAKES
This easy recipe can make up 3 lunchbox cakes with vanilla bases and whipped cream filling.
EQUIPMENT:
LARGE BOWL
SPATULA and an offset spatula for frosting
cookie cutter
PIPING BAG
BAKING PAN, cake pan or baking tins
HAND MIXER OR STAND MIXER
lunch boxes
OVEN
---
VANILLA CAKE RECIPE
INGREDIENTS:
2 pcs eggs
⅓ cups sugar
½ teaspoon vanilla extract
¼ cup cake flour
½ teaspoon baking soda
2 tablespoon vegetable oil
2 tablespoon milk
a pinch of salt to taste
DIRECTIONS:
Mix the eggs, vanilla extract, and sugar in a large bowl. Continue mixing until the batter triple its volume with pale complexion.
Add the remaining wet ingredients into the batter and mix properly.
Refine the cake flour, salt, and baking soda into the batter and fold the mixture using a spatula to combine. 
Pour the mixture into 3 greased 4-inch baking tins.

Bake the batter in a preheated oven at 180 degrees Celsius for about 25 minutes. Wait until the baked cake gets cool, and slice it into 3 layers.
NOTE: If baking tins are not available, you can use a baking pan or a lined tray with a parchment paper. Doing so will also require you to use cookie cutters to cut the baked treats into circles.
---
CREAM CHEESE FILLING/FROSTING RECIPE
INGREDIENTS:
125 g cream cheese
125 g vegetable shortening or vegetable oil
500 g powdered sugar
½ tablespoon vanilla extract or vanilla essence
250 ml heavy whip cream
strawberry jam
DIRECTIONS:
1. Stir the cream cheese and sugar in a mixing bowl, until the mixture becomes fluffy.
2. In a separate bowl, mix the heavy whipping cream until it thickens.
3. Then add the whipped cream into the cream cheese batter.
4. Gradually stir the mixture until thoroughly combined, and it becomes smooth and creamy.
5. Then place the mixture in a piping bag and store in a refrigerator until its needed.
---
HOW TO ASSEMBLE THE VANILLA LUNCH BOX CAKE
1. Spread the butter cream on each cake layer, use a spatula to smooth its texture, and apply the first coat of frosting on. This will hold the jam filling.
2. Spread the strawberry jam in the middle, then place another cake layer on top of it.
3. Cover the entire cake with a thin layer of frosting and smoothen it using a spatula.
4. Chill cake for some time, then add the final frosting, decorate, and place in an individual cake box.
DECORATING TIPS:
If the cake is baked in a baking pan, make sure to use the appropriate tool in cutting the cakes. Use cookie cutters instead of a knife in cutting out shapes in your mini cakes.
When using multiple colors for the frosting, we recommend gel food coloring as it is easy to use. Make it a habit to separate the base frosting into different bowls to avoid messing up.
FREQUENTLY ASKED QUESTIONS:
WHAT IS THE SIZE OF A KOREAN BENTO CAKE?
The most common size of Korean bento-sized cake is 4 inches and weighs around 350 grams.
WHY ARE KOREAN MINI CAKES CALLED BENTO CAKES?
Bento cakes actually started in Japan in the 12th century. They were packed lunchboxes that contained fresh fish, vegetables, meat, and noodles or rice. 

The word bento means convenience in Japan. Later on, small cakes were popularized in most bakeries in South Korea.
IS A BENTO CAKE GOOD FOR JUST ONE PERSON?
This cute cake, especially the 4-inch cake, is good for one or two persons only. But then again, these cakes are customizable including its size, so you can adjust the sizes when preparing them at home.