Coffee has been a great part of Vietnamese culture and is believed that the coffee plant was first introduced to Vietnam in 1857 by French missionaries. Its cultivation has been extended further as the first coffee plantations were set up in 1888 at the Ninh Bình and Quảng Bình provinces of Tonkin.
* If you buy through links on our site, we may earn an affiliate commission. For more details, please visit our Privacy policy page.
The first variety to have been cultivated in Vietnam was mainly of the Arabica beans. As time goes by, they have been constantly innovating and have created ways to enjoy coffee as a drink. The Vietnamese cold brew coffee has elevated their traditional cold brew by putting a sweet and creamy spin. It is mixed with sweetened condensed milk rather than traditional milk and sugar/sweetener on the authentic Vietnamese coffee.
Many people would also enjoy getting an iced coffee, particularly cold brew, as it is 67% less acidic than hot coffee. It is better for your stomach and teeth. Vietnamese then provided their versions of iced or cold brew coffee kit to provide the perfect balance of sweetness in every sip of their delicious cold brew coffee. Here are some of the recommended iced coffee's kit from Vietnam.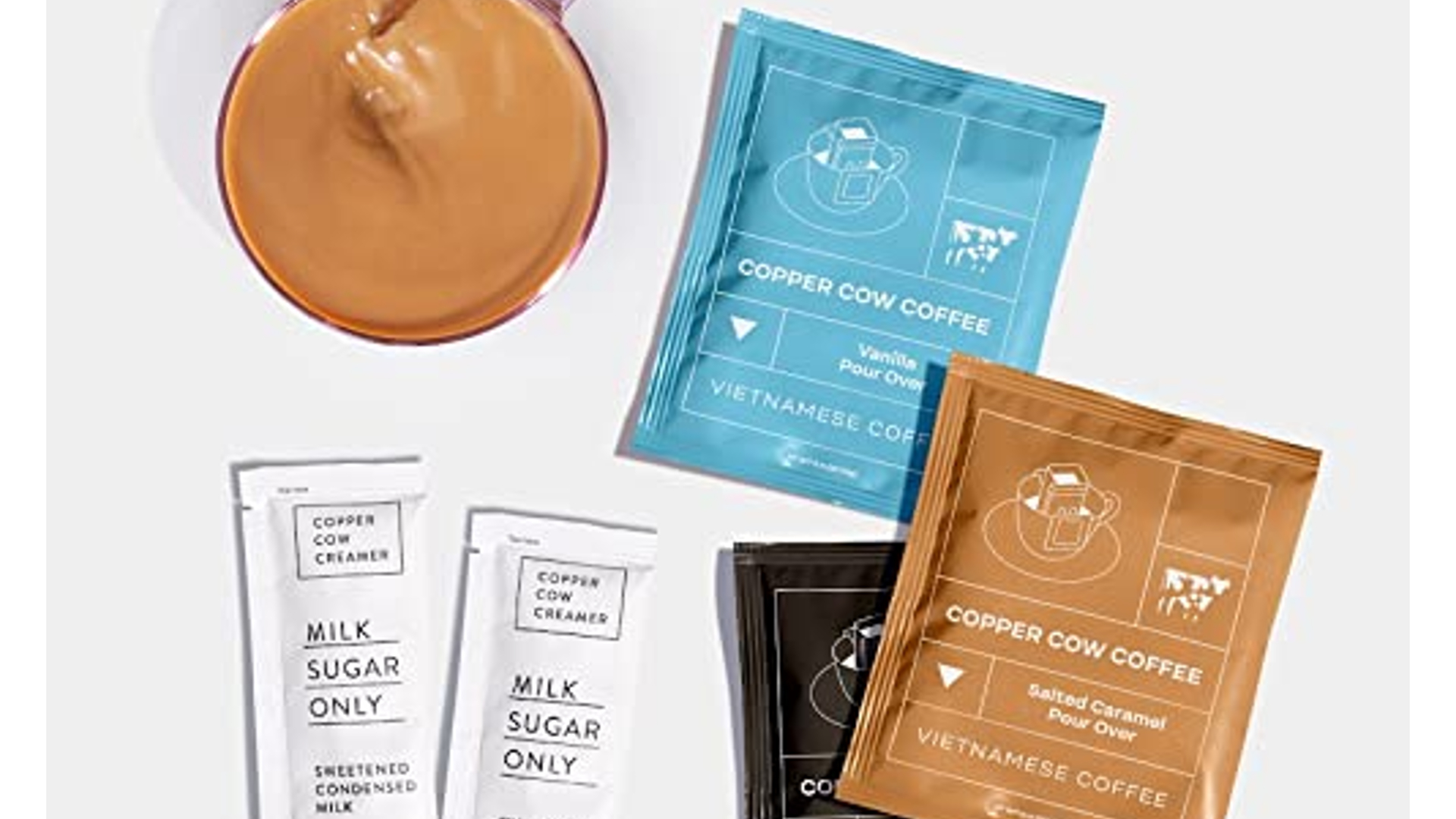 If you are looking to get the best authentic Vietnamese coffee experience, look no further as this coffee kit will surely deliver it to you. The kit comes with 5 Vanilla Coffees, 5 Salted Caramel Coffees, 5 Classic Coffees + 15 Sweetened Condensed Milk Creamers. This is an easy to use kit as you only need to tear, hang, pour, and enjoy!
Enjoying a rich, complex instant Vietnamese coffee wouldn't cost you a sweat and you can even become your own barista and brew your coffee shop favorites right in the comforts of your own kitchen. Even if you are not in the kitchen, you just simply pour hot water into the dripper filter, and enjoy a delicious pure coffee that tastes so good without any additives or preservatives. Simply add some ice to make it a cold brew.
Copper Cow Coffee won't need a coffee maker to experience and enjoy a traditional Vietnamese pour over coffee with great delicious flavor and a little modern California flair. This is also a great gift idea for your friends or family members who love coffee.
Buy it now on Amazon
---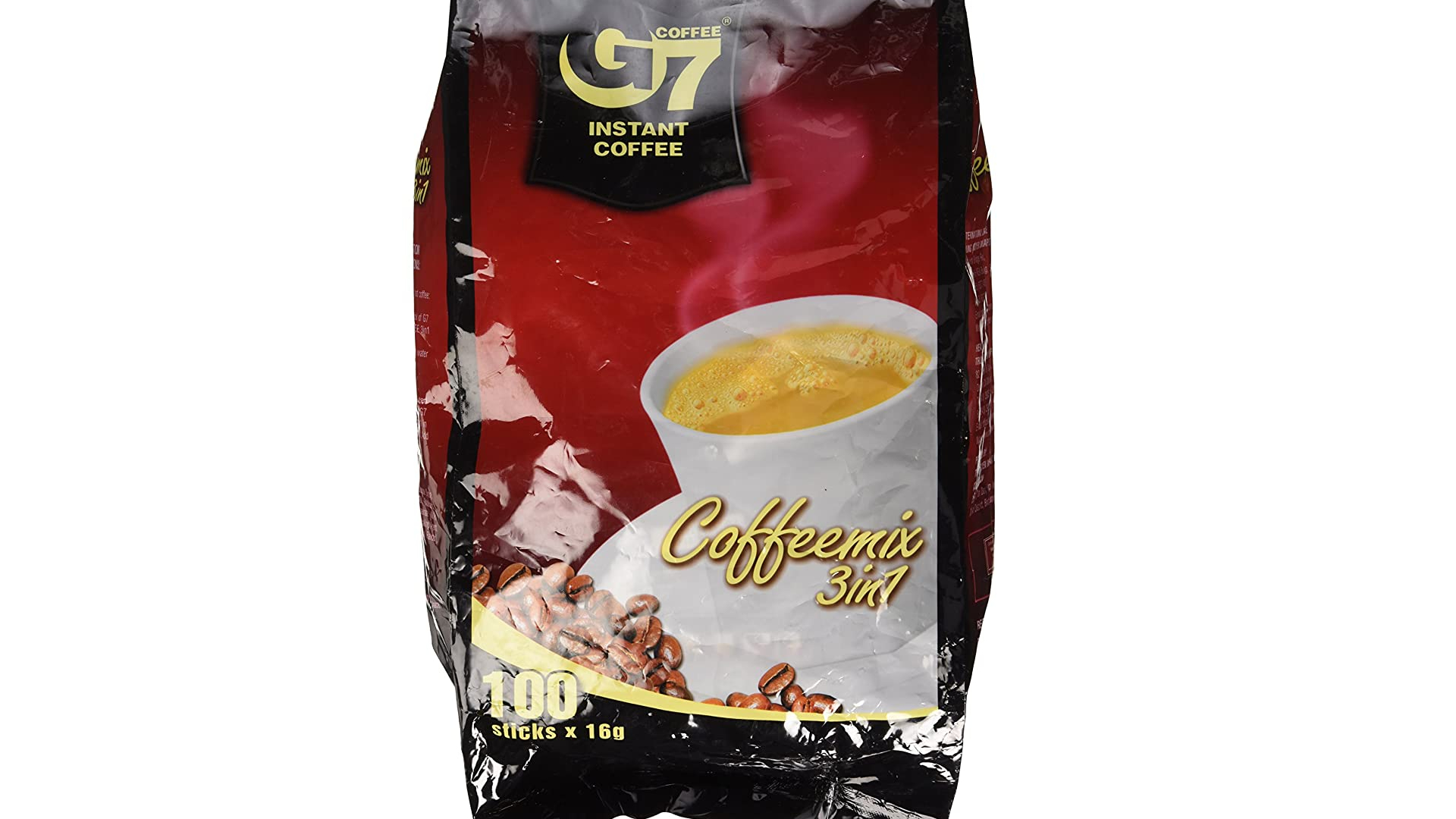 Trung Nguyen – G7 is an instant 3-in-1 Vietnamese coffee blend that comes with 100 single serve packets. Each sachet is filled with a blend of coffee powder, non dairy creamer, and sugar. Instantly blend a flavorful and aromatic cup of coffee in no time with this Vietnamese coffee.
Using a combination of beans from Jamaica, Brazil, Ethiopia and Vietnam, the coffee powder Trung Nguyen Coffee Supply – G7 will certainly give that delicious, fragrant and smooth cup of Vietnamese coffee that you'll surely love.
If you are at home or traveling, getting a strong coffee in an instant is possible with Trung Nguyen instant coffee. Get that full-bodied coffee anytime and anywhere you want. A flavorful and aromatic Vietnamese coffee can be enjoyed without any hassle with Trung Nguyen coffee sachet. Simply mix it with 75ml of hot water. Add some ice for that chill and cold authentic Vietnamese coffee experience.
Buy it now on Amazon
---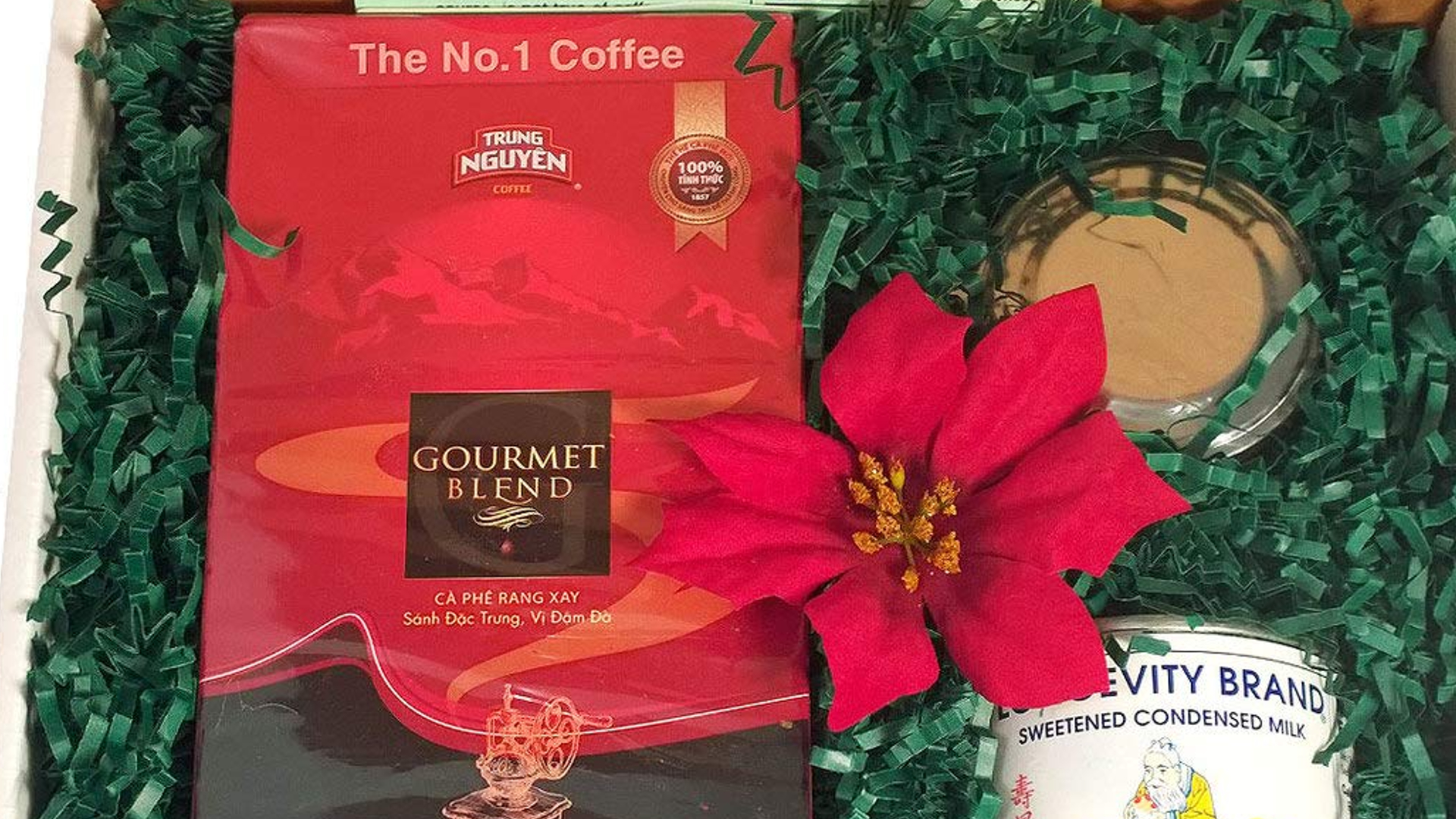 Vietnamese Coffee Kit by Len's Coffee LLC
Vietnamese Coffee Kit by Len's Coffee LLC will allow you to recreate a genuine Vietnamese coffee shop experience. It comes with world's number-one selling Vietnamese coffee brand, Trung Nguyen, and a heavyweight, lifetime-guaranteed Phin brewer that's served in over 600 Trung Nguyen coffee shops across Asia.
Drink an authentic Vietnamese coffee through this 100% traditional Vietnamese coffee kit. It comes with Longevity sweetened condensed milk that creates the right balance of milk versus sugar. This will lighten your coffee without getting too sweet. You can enjoy your drink hot or iced.
The Len's Coffee LLC Vietnamese traditional coffee kit has 1.1 lb (500 grams) of Gourmet Blend coffee that is also their most popular product worldwide. Packed in a box with a decorative gold seal, this one serves a premium feel. The 6 ounce Phin filter/brewer is made of heavy-duty INOX-II (stainless steel) and also comes with a lifetime warranty.
Buy it now on Amazon
---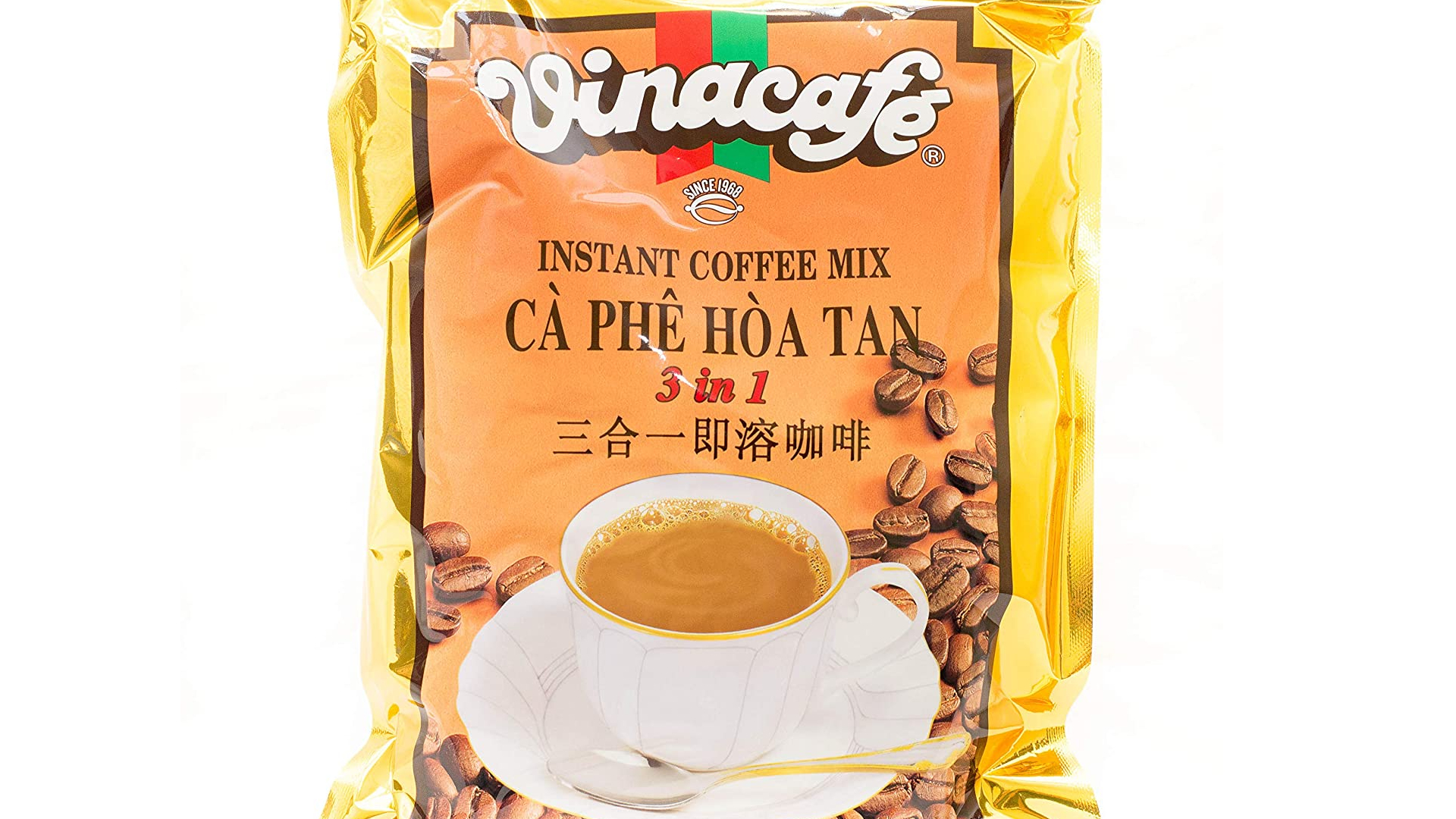 If you want instant coffee that does not taste like instant coffee, then try Vinacafe Instant Coffee Mix. This will provide an authentic Vietnamese coffee experience and is perfectly sweetened. What's best is that it tastes like freshly brewed coffee from robusta beans.
Vinacafe Instant Coffee Mix also comes in 5 big bags and each of the bags has 20 individually packed sachets. You will enjoy a cup of authentic Vietnamese coffee that's easy to prepare without the mess. Just pour hot water in a coffee mug and empty out a sachet of Vinacafe. The best part is that you can also add some ice if you want it like a cold brew coffee.
Buy it now on Amazon
---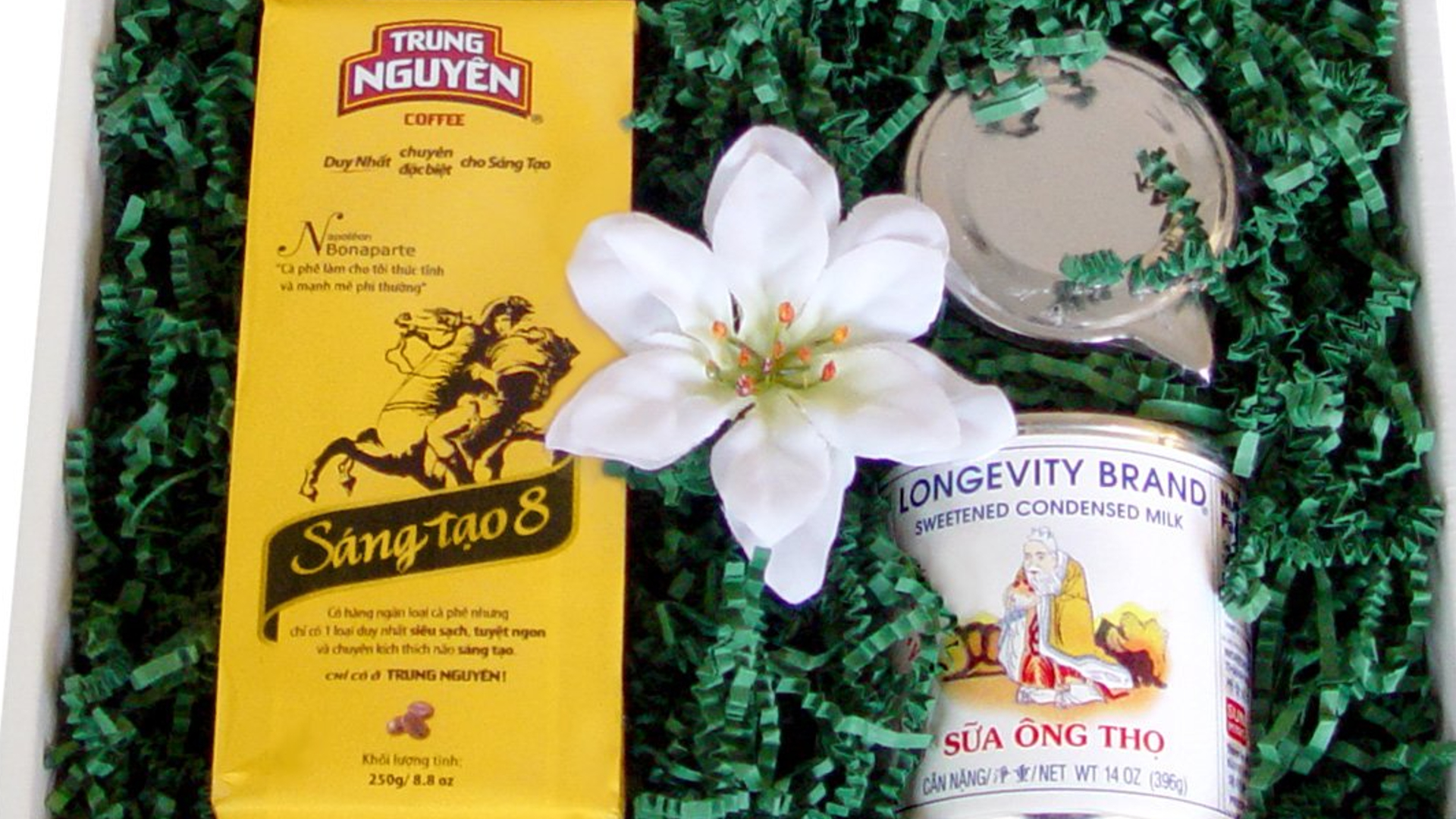 Want to bring that authentic Vietnamese coffee at the comforts of your home? Then try getting the Legendee Vietnamese Coffee Kit. Each pack has coffee, sweetened condensed milk (milk, sugar). It is also one of the complete kits that comes with Legendee Sang Tao 8 coffee 8.8 oz, traditional Phin coffee brewer, and milk.
You will get the best experience as it exudes as Trung Nguyen's flagship coffee and Café Sua Da. The tools that go with the package allows you to extract maximum flavor from this premium coffee. It is enclosed in an elegant white box with dark green krinkle.
Buy it now on Amazon
---
How To Choose The Best Vietnamese Coffee Kits
There's no specific guideline on how you can get the best coffee kits. It will boil down to one's preference and how they would like their coffee. The main goal is to achieve the right and authentic Vietnamese coffee experience.
There are other coffee kits that you can find out there. Be reminded that Vietnamese coffee should be made with Robusta beans as they are easier and cheaper to grow than Arabica beans. Robusta beans are also more bitter, less acidic and contain almost twice as much caffeine. One good example is the Chestbrew Whole Bean Coffee that's made with whole beans of robusta.
If you prefer a coffee that has a strong taste, Vietnamese coffee would stand out as an option. You can check out the coffee kits online and check the details on their site. You can also read the customer reviews based on their personal experience for more information.
* If you buy through links on our site, we may earn an affiliate commission. For more details, please visit our Privacy policy page.