Having warm hot cup of coffee from Starbucks is a satisfying thing to do especially on a cold day weather. After all, who doesn't love Starbucks coffee? From cold frappe and non-coffee drinks to sipping hot warm Starbucks coffee. However, there are different kinds of hot drinks in Starbucks to choose from, with makes once coffee better than the other hot drink? It depends on one's preferences. In here, we have gathered a list of the best Starbucks hot drinks that you can choose from that is available at Starbucks.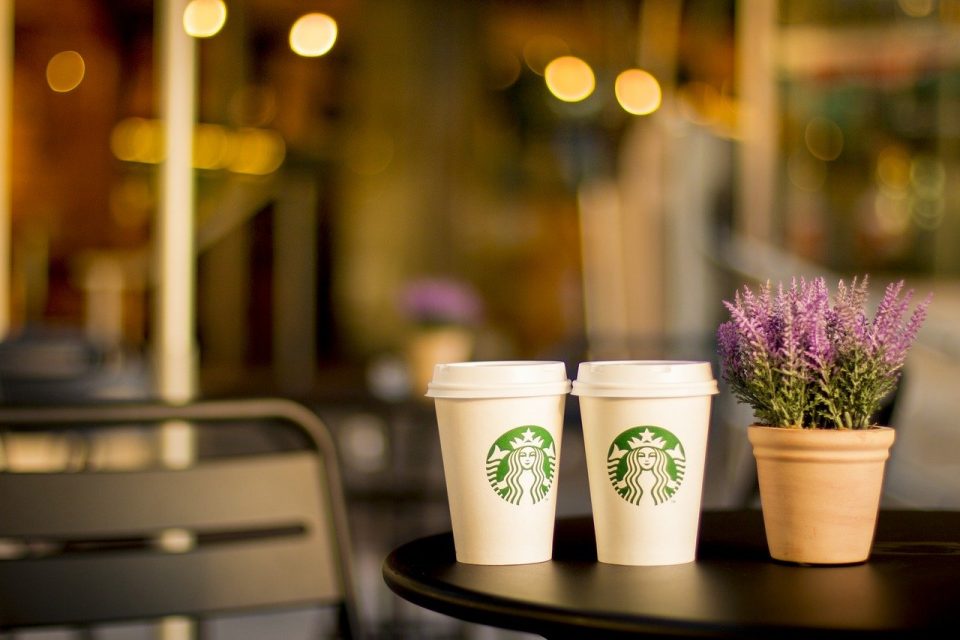 Best Starbucks Hot Drinks
Listed below are the best hot drinks at Starbucks.
Chai Tea Latte
The very first on our list of the best hot drinks at Starbucks is Chai Tea Latte. It is a caffeinated yet non-coffee drink in Starbucks that is why it is loved by teenagers. Since Chai is a black tea infused with nutmeg and cinnamon, you can definitely feel the taste of it on your drink. Many loved the taste while others don't. Chai Tea Latte can be enjoyed hot or cold, either way it is still a delicious beverage.
Chai Tea Latte in Starbucks is made with 3 main ingredients: Milk, Water and Chai Tea.
---
Caramel Macchiato
Caramel macchiato is one of the most popular beverage in Starbucks. You can enjoy sipping this creamy drink in either hot or cold options. Caramel macchiato is a crowd favorite since it has caramel in it, it is sweet but not that sweet, just the right amount of sweetness.
When you sip Caramel macchiato, you can definitely feel the caramelly, sugary and milk taste. Although one shot of espresso is added, but you can barely taste it however you can opt to add an extra shot of espresso.
Caramel Macchiato is made with 4 ingredients: Milk, Vanilla syrup, Caramel Sauce and Espresso.
---
White Chocolate Mocha
If you want a sweeter type of hot beverage, Starbucks White chocolate mocha should be one of your option. You can enjoy White chocolate mocha in cold or hot drinks though many prefer to drink this beverage in hot drink option.
Starbucks also has other mocha drink options, but what sets White chocolate mocha from other mocha drinks is because of white chocolate syrup, a Starbucks signature syrup.
White Chocolate Mocha is made by mixing milk, chocolate sauce, coffee and espresso.
---
Café Americano (Caffe Americano)
Café Americano is available is other coffee shops everywhere, but nothing can beat Starbuck's very own Café Americano. It is called Americano because it is the favorite hot beverage of Americans when in Italy.
Café Americano of Starbucks is made one shot of espresso then added to a glass of hot water. But if you want to some extra boost, you can request for an extra shot of Starbucks espresso. Basically, a standard Americano is just espresso and hot water.
Also, Café Americano is one versatile best hot drinks where you can add flavorings too to make it sweeter such as caramel syrup.
---
Flat White
Flat White hot drink variety in Starbucks was first introduced sometime in year 2015. It is similar to latte but at the same time similar to espresso such as Ristretto. With Flat white drinks, whole milk is used as compared to Starbucks standard milk of just 2%.
Flat white is made using a two-fold process. The first process involves like a Ristretto which is similar to espresso. and the Second process involves steaming the milk thereby creating a foamy drink and resulting with espresso as topping on the cup. That is why a flat white drink is smooth, creamy, sweet and with a coffee taste.
Honey Almondmilk Flat white is a variety of Flat White drink. Honey almond milk is made of espresso shots, honey and almond milk. This is a popular drink all over the world.
---
Pumpkin Spice Latte
The Pumpkin spice on this Starbucks drink is what sets it apart for other drinks on Starbucks menu. It is noted as Starbucks Fall signature drink. It was first introduced in 2003, and since then it has been one of Starbucks best seller drink.
The pumpkin spice on this latte is made of mixing pumpkin, cloves, cinnamon and nutmeg that is then combined with steamed milk. Pumpkin Spice latte is then topped with whipped cream.
Pumpkin Spice latte is made from espresso, pumpkin syrup, pumpkin spice sauce steamed milk and spices. When you choose the Grande size of this Starbucks drink, it usually has around 250 mg of caffeine added.
---
Blonde Vanilla Latte
Blonde Vanilla latte is another best hot drinks at Starbucks. The two main ingredients in making this drink includes coffee and Vanilla where both goes ingredients goes well when combined together. Coffee for that coffee flavor of the drink, while vanilla syrup to add to the richness of the drink.
Though Blonde Vanilla Latte is a delicious hot drink, some would prefer the iced cold version of this drink.
---
Cappuccino
This is perhaps one of the popular drink all over the world, but I nothing is more like Starbucks own version of Cappuccino.
It is available in almost all coffee shops everywhere since it is very easy to prepare. All you need to do is just to pour vanilla syrup and steamed fresh milk into a coffee cup. Espresso and then added, then with caramel drizzle. Just the right amount of sweetness for your sweet tooth.
With other coffee shops, cappuccinos and lattes are different but in Starbucks you can't even tell the difference. Although in Starbucks, a cappuccino is more foamier than a regular latte.
You also have the option to choose between a dry cappuccino and a wet cappuccino. A dry cappuccino is when there is more foam but milk is lessened while with a wet cappuccino, there is lesser foam but with more milk.
---
Cinnamon Dolce Latte
Starbucks is best known to bring out the very sweet taste of a drink and Cinnamon Dolce Latte is an example of that type of drink.
Cinnamon Dolce Latte is a combination of white chocolate and cinnamon, mixed it then with steamed milk and drizzled with dolce syrup making this drink extra sweet that is why it is loved by sweet tooth individuals.
Most of the time, when you order Cinnamon dolce latte at Starbucks it is always topped with whipped cream and cinnamon toppings. However, if you are conscious about your calorie intake you can opt not to add whipped cream and cinnamon dolce toppings. And to make the drink lesser in calories, you can also request for a lesser amount of cinnamon dolce syrup added to the drink. For a Grande size drink, 4 is the standard pumps of a cinnamon dolce syrup. Request to lessen the pumps and helps lessen calorie content.
---
Pistachio Latte
Pistachio Latte on Starbucks has a cozy flavors of brown butter and sweet pistachio. Paired it with steamed milk and espresso shots.
The main ingredients for making Pistachio Latte includes steamed milk, vanilla syrup, coffee and pistachio syrup.
---
Honey Citrus Mint Tea
Honey Citrus Mint tea is also known as Medicine Ball Tea because it loaded with healthy options such as Jade Citrus Mint green tea, Steamed lemonade, Peach Tranquility herbal tea and just the perfect amount of honey.
Starbucks Honey citrus mint tea has a soothing, refreshing and anti-inflammatory benefits. Aside from that, it has low caffeine content about 15mg.
---
Matcha Tea Latte
Matcha Tea Latte best hot drink at Starbucks is another favorite that's loaded with health benefits. It is a hot drink with green tea and combined with cinnamon and honey flavors.
Starbucks Matcha Tea Latte has a sweet taste. It is known to be a good source of antioxidant while giving enough caffeine of about 80mg.
Main ingredients used to make Matcha Tea Latte includes steamed milk, Cane sugar and Matcha Tea.
---
Caramel Apple Spice
Next on the list is Caramel Apple Spice best hot drinks at Starbucks. You can enjoy both the cold and hot drinks version of this drink at Starbucks.
Caramel Apple Spice is Starbucks staple drink during fall season but the good thing about this drink is that it is always available the entire year. The taste is more like a caramel apple.
---
Cinnamon Dolce Crème
If you are looking for the perfect blend of White Chocolate and Cinnamon, Cinnamon Dolce Crème is a good choice. The mixture of white chocolate and cinnamon is then added with steamed milk along with drizzling it with dolce syrup.
Cinnamon Dolce Crème features a smooth texture and just the right amount of sweetness. Topped with whipped cream.
---
Toffee Nut Latte
Many people have never heard nor try Toffee Nut Latte at Starbucks. This type of best hot drinks at Starbucks actually exists.
Toffee Nut Latte is made by blending vanilla syrup, toffee nut syrup as well as espresso shots. It is then topped with whipped cream, steamed milk and another drizzle of toffee nut topping.
If you happen to visit any Starbucks branches and they have this on their menu, you might want to give it a try if you are looking for a sweet drink with a chocolatey aftertaste.
---
Peppermint Mocha
Combining espresso, mocha sauce, steamed milk and peppermint syrup is what makes Starbucks Peppermint Mocha. Although the taste of coffee is hardly noticed because of the mocha sauce. Peppermint mocha is similar to Peppermint hot chocolate. It is then topped with whipped cream along with dark chocolate shavings.
---
Caramel Brulee Latte
Caramel Brulee Latte is made of milk, brewed espresso topped with whipped cream, caramel brulee sauce and caramel Brulee topping.
Caramel Brulee is a caramel sauce used to make Caramel Brulee Lattes. It has a sweet and smoky flavor (similar to that of a burning caramel).
---
London Fog Tea Latte
London Fog Tea Latte at Starbucks is a tea-based drink that is made by mixing milk, vanilla and Early grey tea along with steamed milk.
If you want to make this drink even soothing, you can add lavender syrup to it.
---
Frequently Asked Questions
What is the difference between Latte and espresso?
The steamed milk and frothed milk is what sets latte and espresso apart. While lattes have at least 60% milk, that is why latte is more frothier than espresso. The smallest size of a latte is around 8 ounce, while the smallest espresso size is about 2 to 3 ounce.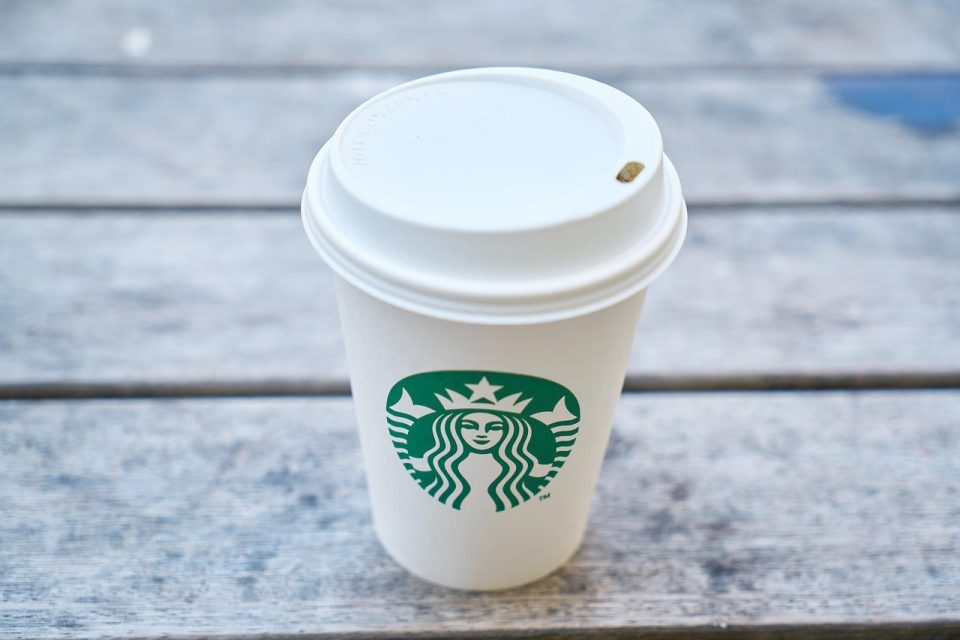 Conclusion
The list of the best hot drinks at Starbucks were mentioned here. So whenever a cold day weather starts or just about anytime you want to a hot drink, head over to Starbucks and choose the kind of hot drinks that suits your taste buds well.
You will likely be confused since there are lot of options to choose from. Whenever and however you like your hot drinks to taste it, Starbucks got you covered.
From the list of hot drinks at Starbucks mentioned here, which ones have you tried and which one is your favorite. Let us know what you think.