You may already have your favorite espresso drinks but with so many other variations to this drink, it's worth checking out what your other options are.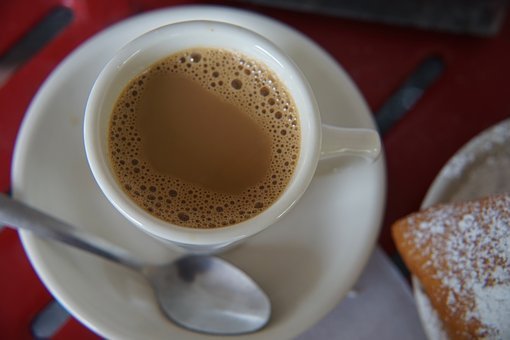 Espresso drinks keep evolving. Sometimes, it can be hard to distinguish one drink from another.
If you are a coffee aficionado, check these different types of espresso drinks. Who knows, you might find your new favorite.
10 Types of Espresso Drinks Worth Trying
1. Latte
Caffé Latte or more popularly known as just latte is an espresso topped with foam. It is a popular go-to drink, and many love it for its sweet and rich flavor. It's a perfect shot to boost your energy in the morning.
This coffee has an Italian origin, and Italians use it to prepare these drinks for breakfast only. But outside of Italy, we get to enjoy caffé latte any time of the day, thanks to the many coffee shops that offer them.
Aside from hot latte, there are also iced lattes as a variation of this drink. Moreover, there is also a piccolo latte which is a regular café latte but served in an espresso cup.
Mixture:
One third espresso + one third hot milk + one third milk foam or micro foam
---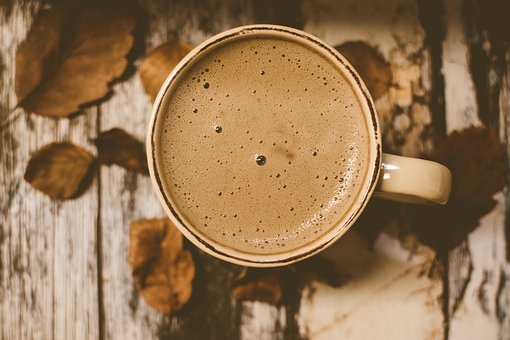 2. Cappuccino
This shot of espresso is very similar to a café latte, but its micro foam is double or triple the amount. And compared to a latte, it has a stronger espresso flavor as it uses less steamed milk and foam. And, yes, it is served with sprinkled chocolate on top. It's a delicious drink!
Although some cappuccino machines offer different cappuccino coffee recipes, the classic one which is made of pure espresso has a distinct robust flavor.
Mixture:
1/3 espresso + 1/3 hot milk + 1/3 milk foam
---
3. Americano
This shot of espresso drink is made simply by adding hot water to a regular espresso coffee in a ratio that is generally 1 part coffee and two parts hot water. The addition of water softens the strong flavor of the drink.
If you like to add milk or milk substitutes to your shot of espresso Americano, you can also do so to give your coffee a bit of creaminess. But if you are looking for a thicker and creamier coffee, you may check out cappuccino or latte as they only contain steamed milk and espresso with no water.
Mixture:
1/3 espresso + 2/3 hot water
---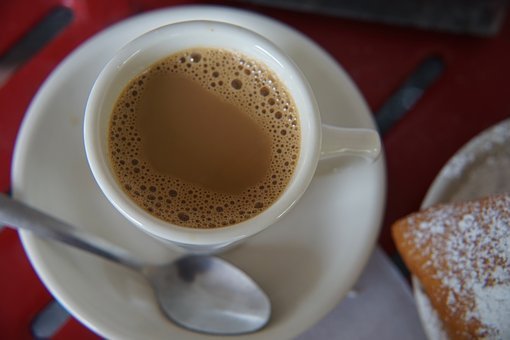 4. Mocha
A mocha latte or just mocha is a shot of an espresso drink made by combining espresso and steamed milk and flavored with chocolate syrup. Some varieties contain cocoa powder instead of syrup. They just add sugar to make the drink sweet. More often, it is also topped with whipped cream.
Mocha is one of the sweetest variations so it is probably something you don't want to drink early in the morning. But it is a perfect drink at the end of a meal.
Mixture:
Latte with chocolate syrup or cocoa powder and sugar
---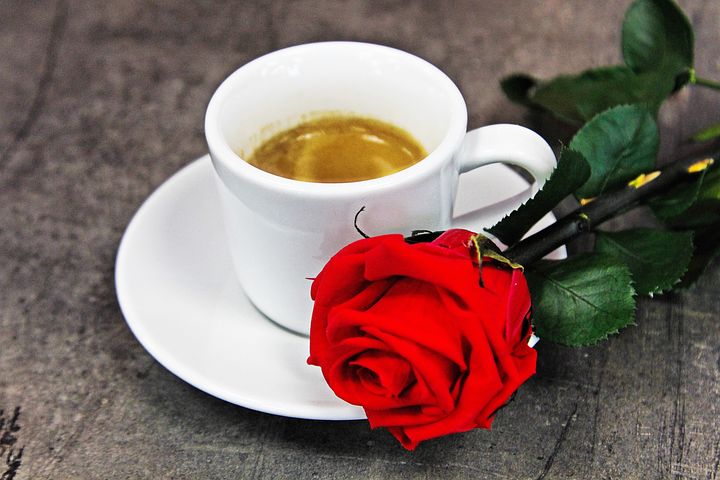 5. Ristretto
Ristretto is one of the most concentrated espresso drinks. This shot of espresso is very concentrated, it gives you that richer and sweeter taste.
The word ristretto means restricted or shortened so a ristretto coffee is somewhat restricted too. It is a short shot of espresso that contains the same amount of coffee grounds but just half the amount of water. Since it contains more coffee grounds, you'll probably want to add more sugar to it to balance the bitterness. In coffee shops, baristas usually serve it with a glass of water that you could drink between sips.
Mixture:
1/2 coffee grounds + 1/2 water
---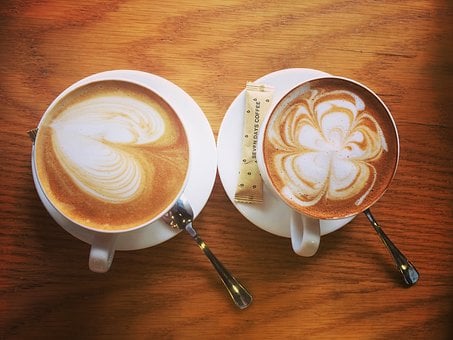 6. Short Macchiato
A traditional short espresso macchiato contains a splash of textured milk. If a regular shot of espresso is too strong for you, the short espresso macchiato is a perfect cup. More often, it is topped with frothed milk or foam.
Mixture:
One shot of espresso + textured milk
---
7. Long Macchiato
This concoction originated in Australia and it is traditionally made as a double shot of espresso with a bit of textured milk with most of the glass left empty. However, some variations of this shot of espresso have the rest of the glass filled with textured milk or water.
Mixture:
Double espresso + textured milk
---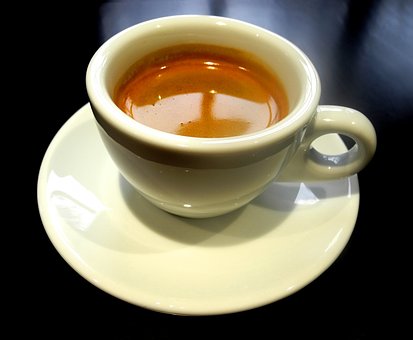 8. Lungo
You may easily confused its look with Americano, but they greatly differ in flavor. This shot of espresso contains twice the amount of water in a regular espresso shot.
The Italian word lungo means "long." This should give you a hint of how it looks like compared to a regular shot of espresso.
As this drink uses more water, the taste is milder and more subdued than a regular espresso. However, you'll be surprised that it is more bitter. Because of its bitterness, it is one of the least popular variations.
Mixture:
The same amount of coffee grounds in a typical single shot espresso + twice as much water
---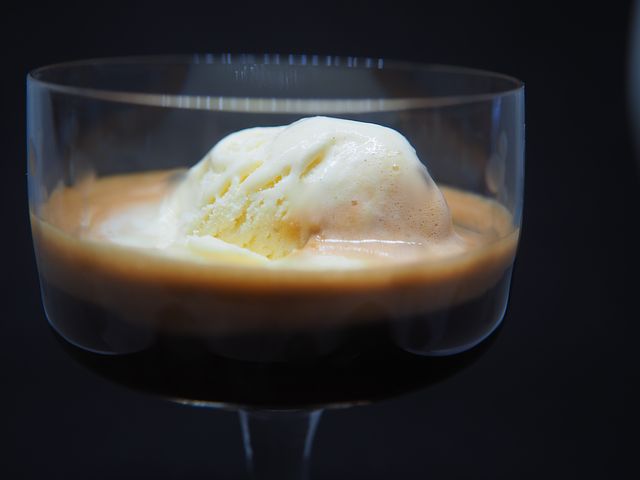 9. Affogato
Can't decide between a coffee and a dessert after a heavy meal? Get an affogato. Affogato is an Italian word for "drowned." In this case, the ice cream is drowned in coffee.
Affogato is more like a dessert than a coffee beverage. It is made by pouring espresso over a scoop of vanilla ice cream. Yum!
Mixture:
Espresso over a scoop of ice cream
---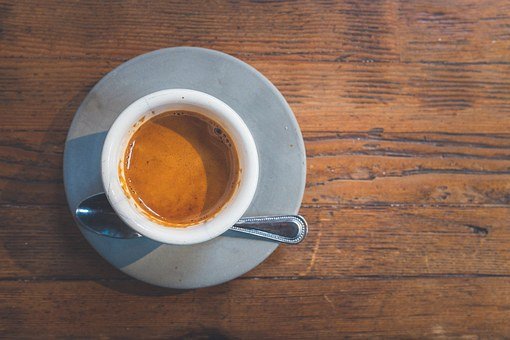 10. Double Espresso
If you need an extra boost to start your day, this is the kind of coffee you might want to consider having.
As its name suggests, this drink contains two shots of espresso. It uses 14 grams of finely ground coffee to make 60 ml of espresso.
Mixture:
Two espressos in a single cup
---
FAQs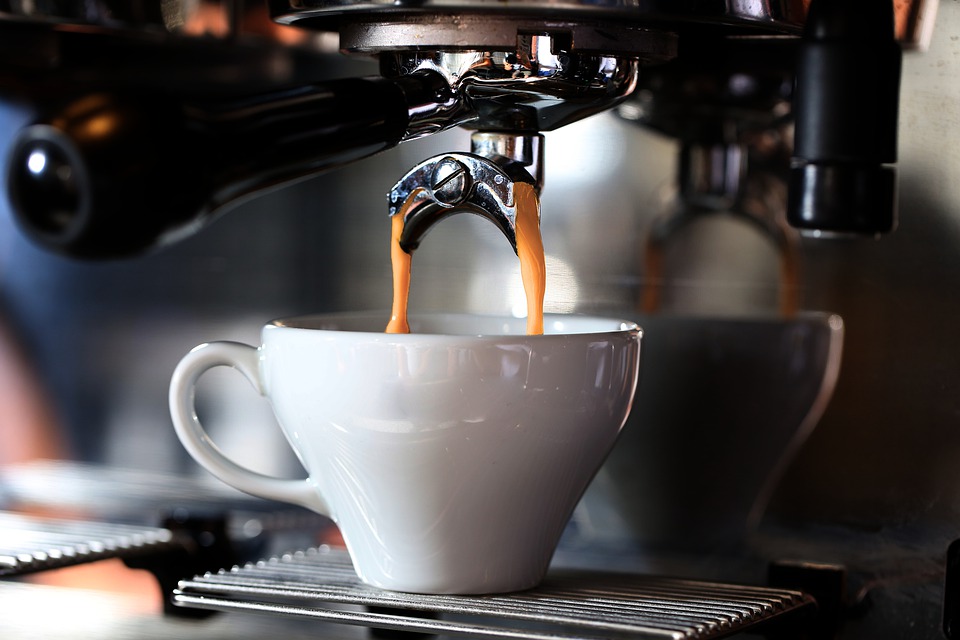 What is espresso?
Espresso coffee is a concentrated coffee that is served in small shots. From it, many coffee drinks are created. Espresso uses Arabica or robusta ground coffee beans and is processed using an espresso machine. Compared to other types of coffee, espresso coffee has a bolder and stronger taste.
What's the difference between espresso and regular coffee?
Technically, espresso is a type of coffee but it differs from your regular coffee because of the brewing method. The espresso machine uses high water pressure and finely ground coffee to produce concentrated small shots. A regular coffee could be produced by a different brewing process.
What is the meaning of single or double shot of espresso?
An Espresso shot can be a single shot or double shot. A single shot and double shot of espresso has 30 ml and 60 ml espresso on them, respectively.
Can I put ice cubes in my shot of espresso?
It's not recommended because you may just end up with a watered-down espresso. But there is no harm in trying.
Conclusion
Coffee drinks including iced coffee, brewed coffee and espresso are great energy boosters. If you are a coffee lover, the different types of espresso drinks we listed above are definitely worth trying.
Moreover, knowing the different types of espresso drinks and their compositions can help you better understand which type of shot would probably suit your taste. So the next time you visit a coffee shop, you can now confidently order the coffee drink that you will surely enjoy.