If you live in the west and want to cook Asian food but don't know where to start, the best place to go is to an Asian supermarket.
Asian supermarket refers to a type of grocery shop that specializes on and stocks items and products from Asian countries.
These Asian grocery stores go beyond the traditional supermarket by selling general commodities, goods, and services pertaining to specific Asian nations of origin, Asian immigrants, or the ethnic enclave in which the shop is situated. Due to low turnover and limited amounts, Asian markets contain goods and ingredients that are generally well-suited for Asian cuisines but are either not found or slightly more expensive in most Western supermarkets.
While it focuses largely to a specific Asian cultural group, many also offer to other Asian immigrant groups who do not have quick access to delicacies from their home country. In Asian communities in the United States, these are common. Chinatowns, Koreatowns ( k town), Japantowns, Thai town, Little Indias, or Little Saigons, and other ethnic neighborhoods with specialty small businesses exist in urban centers such as Los Angeles CA, New York City, San Diego, Chicago, Houston, Washington, D.C., Dallas, Philadelphia, Atlanta, San Francisco, and Seattle, but Asian markets in surrounding areas or smaller cities provide the same but diminished facilities for the same reasons.
Today, we are going to talk about the best Asian supermarkets in Los Angeles, CA. We can help you find Asian markets that sells Asian products, such as authentic ingredients. If you want to learn more about these Asian markets, scroll down and continue reading.
Best Los Angeles Asian Supermarkets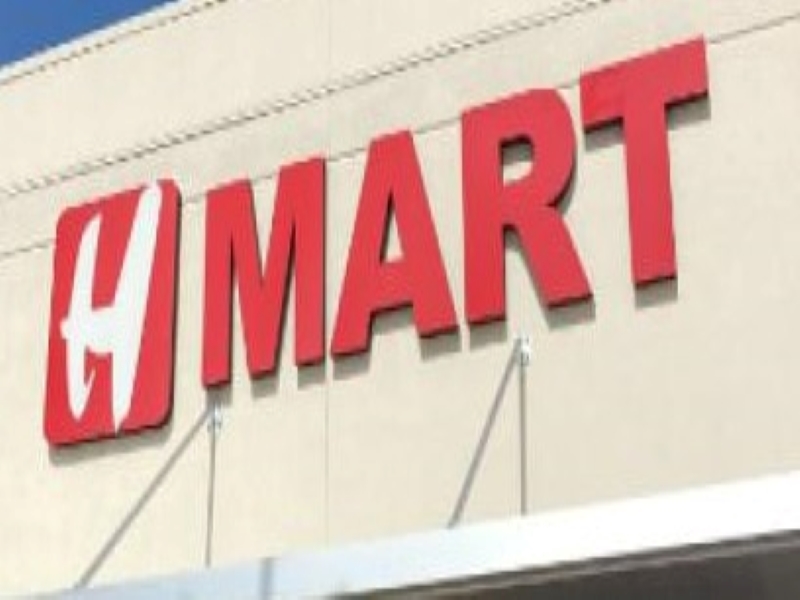 H Mart
H Mart is a Korean–American grocery store company based in Lyndhurst, New Jersey, and run by the Hanahreum Group. The chain, which has outlets around the United States, including Los Angeles, CA specializes on Asian cuisine. H Mart is the largest Asian American grocery store chain in the United States, with 84 locations.
The H in H Mart represents for Han Ah Reum, a Korean term that literally translates to "reaching both arms to cover" or "armful."
H Mart is a well-known Korean grocery store business in the United States. H Mart also has a significant online store with a wide range of Korean products. They have a large assortment of frozen and refrigerated goods, as well as meats and dairy products that may be transported chilled. They also have a large selection of dry goods.
Furthermore, H Mart provides more than just groceries. Cookware, healthcare, and cosmetic products are also available for purchase. Almost all of the things they sell are from Korean brands and manufacturers. Finally, there are recipes for Korean dishes as well as how-to tutorials for delicacies like Kimchi.
Melons, dragonfruit, citrus, apples, pears, and even golden nugget mandarins abound in the produce department. The steam table, which generally offers hot foods, is closed, but there are tons of unclaimed fish and meat, such as bulgogi (marinated beef slices), chicken for dakgalbi (spicy stir-fried chicken), samgyeopsal (pork belly), and galbi (pork belly) (beef ribs).
You can purchase only a handful of products such as a box of instant noodles, a bag of rice, a package of flour, 2 dozen eggs, etc. The products can only be bought in limited quantities.
---
Marukai Market
Marukai Corporation U.S.A. is an offshoot chain of retail markets in the United States that imports and sells Japanese products. It was founded by the Osaka-based Marukai Corporation (Japan). Unlike other Japanese supermarkets, which may stock non-Japanese items based on regional diversity, Marukai prioritizes Hawaiian products alongside Japanese in all of its locations. Its headquarters are located in Gardena, California, which is part of the Greater Los Angeles area.
Richard and Hidejiro Matsu, sons of the founder of parent firm Marukai Trading, established the company in 1965. Marukai Los Angeles was founded in 1975 by the firm. By 1980, it had changed its name to Marukai Wholesale Mart and opened a store in Gardena, California. The corporation began to place a greater emphasis on membership-based retailing.
Before Daiso had its own locations in the United States, the company opened its first 98cent Plus Store in 1999, featuring Daiso products. Since then, the company has grown to 11 locations in California, employing over 400 people. Japanese Food and home items are sold in these shops.
Don Quijote bought the entire stake of Marukai in 2013. Marukai began running stores under the brand Tokyo Central in 2015.
---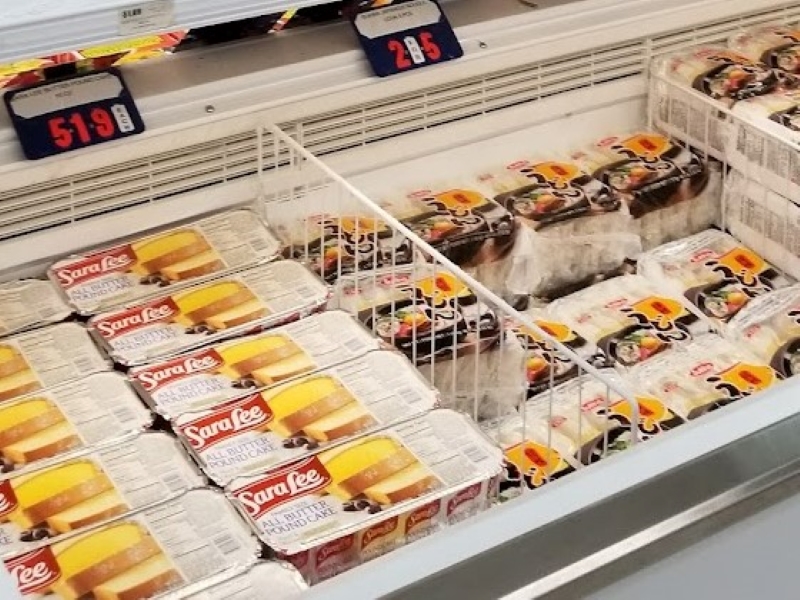 Shun Fat Supermarket
Shun Fat Supermarket is a Chinese Vietnamese American supermarket chain with locations in California's San Gabriel Valley, Sacramento, Las Vegas, Nevada, Portland, Oregon, San Pablo, and Garland, Texas.
Hieu Tai Tran, a Chinese Vietnamese businessman, founded Shun Fat Supermarket in the mid-1990s. The company's original location was in the Chinese American enclave of Monterey Park, California. Despite some amusement in the English-language press, the Chinese name "Shun Fat" denotes "prosperity."
The 99 Ranch Market and Hong Kong Supermarket are the primary competitors of the Asian market. Shun Fat Supermarket, like these two Asian supermarket chains, is a key anchor store in some Asian retail malls and strip mall, some of which have been completely rebuilt by Hieu Tran. The "Superstores" in Dallas, El Monte, Garden Grove, Las Vegas, San Gabriel, and Westminster are distinct from other Chinese superstores in that they sell clothing, small electronics, and other items in addition to groceries, though these stalls are run by independent vendors who must be paid separately.
Small, crowded Asian stores may take you to Asia, but Shun Fat outlets such as the Westminster Superstore on Beach Boulevard by the 405 freeway can be overwhelming.
---
Trader Joe's
Trader Joe's is a grocery store chain in the United States with headquarters in Monrovia, California. The chain has over 530 locations across the United States.
Founder Joe Coulombe launched the first Trader Joe's store in Pasadena, California, in 1967. From 1979 until his death in 2010, it was held by German industrialist Theo Albrecht, who bequeathed ownership to his heirs. Monrovia and Boston, Massachusetts are Trader Joe's headquarters.
Trader Joe's got its name from the company's founder, Joe Coulombe. The company originated in 1958 as a chain of Pronto Market convenience stores in the Greater Los Angeles area. Coulombe was concerned that the initial Pronto Markets were too comparable to 7-Eleven, the "800-pound gorilla of convenience stores," and that the competition would be too great.
Although Trader's Joe is an American store, it also sells a lot of Asian products. From Asian rice noodles to Asian-style sauces and marinades. Vegan Japanese-style fried rice and vegetable fried rice, vegetable dumplings, vegetable egg rolls, vegetable bird's nests, and stir fry vegetable mix are some of the frozen foods available.
---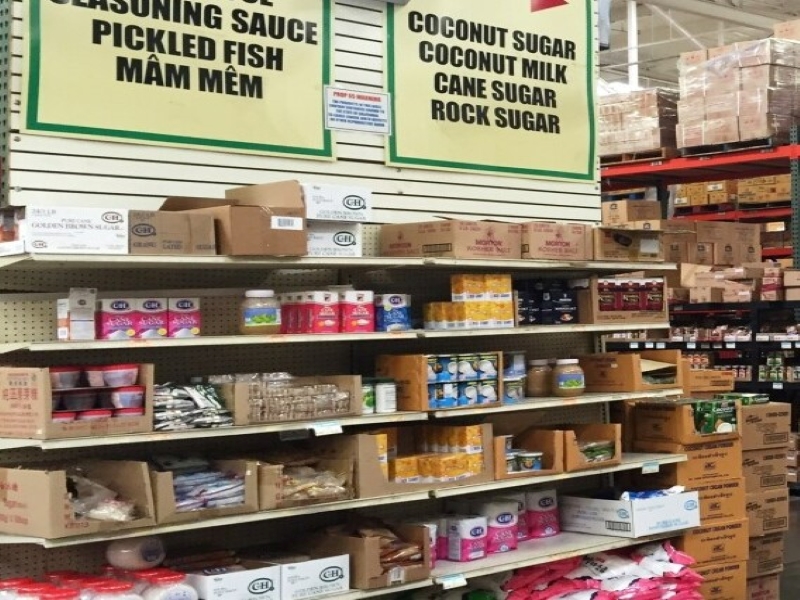 Lax C
You may rely on Lax-C if you're looking for high-quality items at a reasonable price.
Lax-C Inc ensures its customers' health and contentment by providing them with the best fresh produce available.
It's the greatest place to get Thai food, fruit, and equipment. Every Thai restaurant owner purchases here, and the grounds also house the Thai-language newspaper. Furthermore, it is an American success story and run by an immigrant family. This and several other businesses in Los Angeles are owned and operated by Anak Bholsangngam. He lives in Chinatown with his extended family and is a well-known member of the community. Vendors here offer curries, desserts, and stir-fried foods. E Sea Fresh, which is one of the top Thai restaurants in Los Angeles, is noted for its kuaytiaw pet or duck noodles. The restaurant serves fresh seafood.
Lax-C, Inc. is an Asian supermarket chain. Rice, tea powder, coconut juice, and other food and beverage goods are among the company's food and restaurant supplies.
---
Seafood City
This Asian grocery store is a Filipino grocery company with outlets in the United States, such as California, Illinois, Hawaii, Nevada, and Washington. It was established in National City, California as Manila Seafood and is headquartered in Pomona, California.
The Asian grocery store focuses in Filipino foods and products, as well as a wide range of Asian imports and American staples. Seafood City, as its name implies, sells fresh seafood, as well as meat and organic produce, such as fresh fruits and vegetables. It serves as a marketplace and an anchor to Filipino businesses such as Jollibee, Chowking, Red Ribbon, and Tokyo Tokyo in several of its locations. The Asian supermarket also has locally owned Filipino movie rental stores, travel companies, immigration offices, and restaurants in various places.
---
99 Ranch Market
The Tawa Grocery Inc., which is based in Buena Park, California, owns the 99 Ranch Market supermarket chain in the United States. 99 Ranch has locations mostly in California, but also in Nevada, Oregon, Washington, New Jersey, Texas, Maryland, Massachusetts, Arizona, and Virginia. In 2014, the company added online shopping to their website. The company also released a smartphone app for food delivery in February 2021.
99 Ranch Market was founded in 1984 by Roger H. Chen, a Taiwanese immigrant. It has developed to become the country's largest Asian supermarket chain in the United Stated.
Tawa Supermarket Inc., the parent firm, also operates 168 Market, a smaller Taiwanese-American supermarket chain with six locations in California and Nevada.
With goods coming from China, Singapore, Thailand, Vietnam, Japan, and Malaysia, it has become a one stop shop for most Asian commodities needed for cooking or snacking.
This is the site to go if you're seeking for fish balls, rice noodles, miso, fermented black beans, curry paste, pig floss, kimchi, paper thinly sliced rib-eye for shabu shabu, or fresh lychee. It's also where you'll get some of the best fresh seafood discounts.
---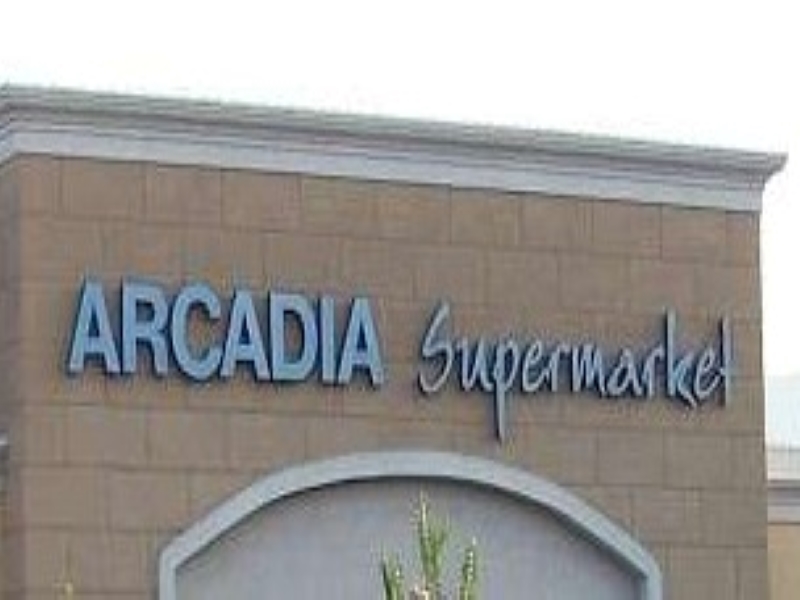 Arcadia Supermarket
Compared to H Mart or 99 Ranch grocery stores, Arcadia Supermarket is a smaller and less well-known supermarket. However, it has its own share of benefits. It is still a reasonably large place, with a dozen aisles, cooking supplies, and a great produce section.
Seafood is the best source of protein. Fresh uni, geoduck clams, oysters, and lobster, as well as entire and fileted fish, are available in the store. Chicken eggs, quail eggs, duck eggs, and century eggs are also available. There's a lot of tofu here, both soft and firm, which is the Furama brand. Rice noodles, dried blackeyed peas, lima beans, and broad beans are also available in this Asian market.
---
Namaste Spiceland
Namaste Spiceland is a top-rated Indian restaurant in Pasadena and Thousand Oaks, California. It's also a market, and it's well recognized for its great Indian cuisine, courteous staff, and lively atmosphere. Everything at Namaste Spiceland is made from scratch with the highest quality ingredients and the freshest vegetables. Flavor, pleasure, affection, and essence are all represented in each dish. At Namaste Spiceland, they combine flavor and emotion to create a one-of-a-kind delectable experience.
South Indian delicacies such as dosa, uttapam, idli, and vada can be found on one side. On the other hand, you can find impressive variety of Indian fruit and products anyplace else in Pasadena, including dudhi, guvar beans, and culinary materials.
Mung beans, yellow peas, black matpe beans, lentils of all colors, pigeon peas, moong beans, cow peas, and chana dal are all available in this store.
Butter, yogurt, and paneer cheese can be found in the dairy department. Potatoes, curry leaves, cauliflower, spinach, tomatoes, mint, onion, karela (bitter melon), Anaheim chilis, arvi (taro root), bhindi (okra), snake gourd, and dosakaya can all be found in the refrigerated section.
The frozen foods section also provide a variety of wonderful items that can be defrosted and heated at any time. Frozen samosas, curries, and a variety of flatbreads are all available. Punjabi samosas, spicy samosas, cocktail samosas, and purani dilli samosas are among the many options. Naan is also available, of course, but there's also paratha, kulcha, roti, and chapathi, all of which come in a variety of fillings and flavors.
The snack section is is filled with Gujarati gram flour chips, spicy banana chips and South Indian spicy snack mixes with crispy noodles. A variety of sweet frozen delights, such as Vadilal brand kesar pista kulfi (saffron pistachio ice cream), are also available, as well as laddu, gulab jamun, and other desserts.
---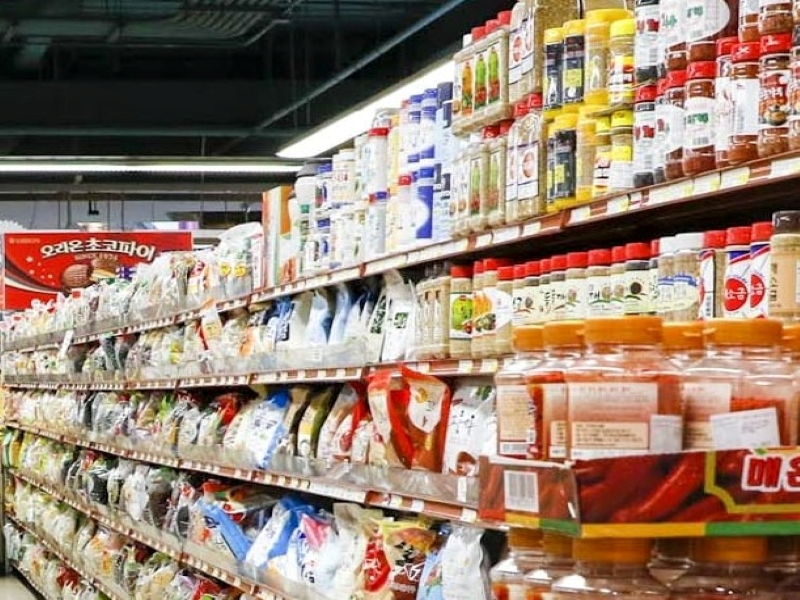 Zion Market And Zion Mart
Zion Market is a Korean grocery store chain in the United States that is only located in Georgia and California. Zion Market, does not have an online store, but they do have a website. You don't have the option to order products from Zion Market and delivered to your home. You must visit one of Zion Market's actual stores to shop. They do, however, list their current sales on their website, along with a countdown of how long each one will remain at each store.
A smartphone app with promos, sales, and other updates is another unique feature of Zion Market. Zion Market has a large variety of health and beauty products, mostly a grocery shop that sells fresh fruits and vegetables, canned goods, meats, bulk foods, such as grains and lentils, and other products. If you live near a Zion Market, it is a wonderful place to go for many of the ethnic Korean foods that you are craving for.
---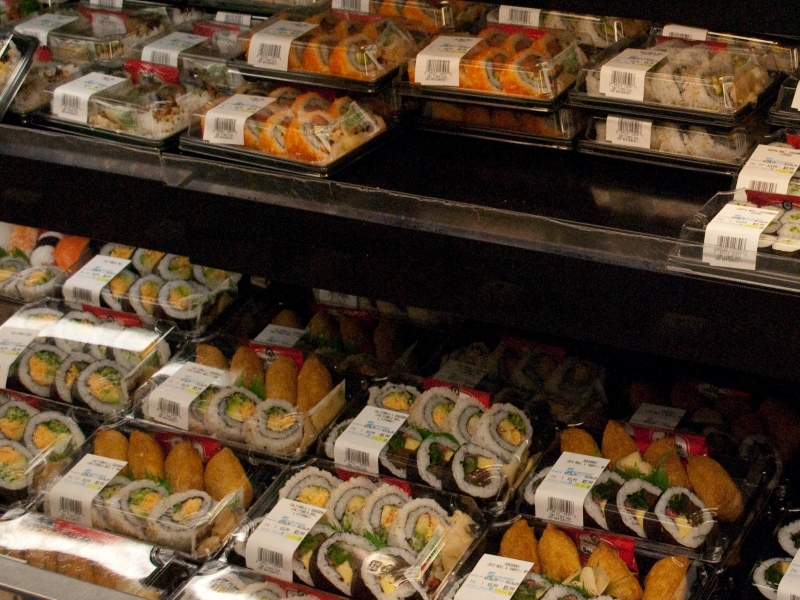 Nijiya Market
Nijiya market is a Japanese grocery chain with outlets in California and Hawaii in the United States. The store's rainbow symbol is meant to depict a bridge between Japan and the United States. Its corporate offices are in Torrance, California.
The Asian market debuted in San Diego, California, in 1986, founded by Japanese immigrant Saburomaru Tsujino. It has offered a wide range of Japanese cuisine goods since its inception. Nijiya also sells organic vegetables cultivated on its 100-acre organic farm in Rainbow, California, runs an internship program, and produces rice, miso, dashi, and other Japanese food products under its own brand.
---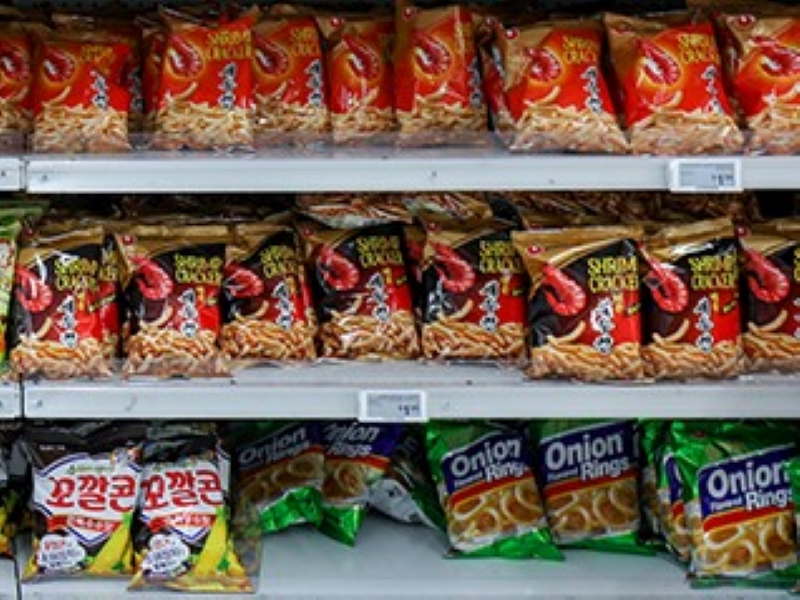 Koreatown Plaza Market
Koreatown is a Los Angeles neighborhood located at Eighth Street and Irolo Street in the heart of the city.
In the 1960s, Koreans began to immigrate in greater numbers and sought housing in the Mid-Wilshire region. Many people started enterprises because they could afford rent and were accepting of the increasing Korean population. Because the structures remained economically feasible for the new enterprises, many of the historic Art deco buildings with terra cotta facades have been retained.
---
Conclusion
With that said, these Asian markets are well worth a visit. These supermarkets are great for finding interesting, authentic recipes and foods.