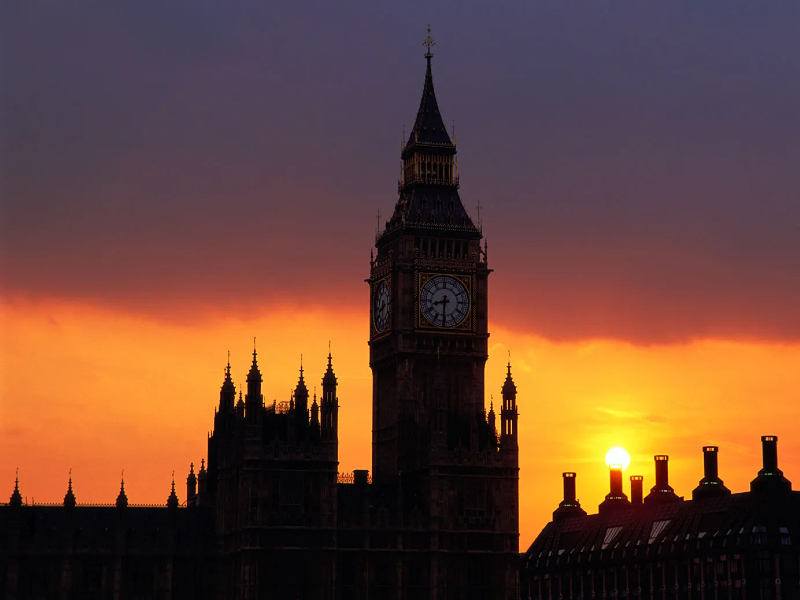 London is the capital and the largest city of England and the United Kingdom. Compared to other regions in the UK, London is more ethnically diverse, where around 8 percent of its population are from Asian ethnic groups. This is the main reason why London Asian supermarkets existed.
Either you are a new resident or a tourist in London who's looking for Asian goodies, here are some of the best London Asian supermarkets you may want to visit.
Best London Asian Supermarkets
Listed below are the best Asian supermarkets situated in different parts of the UK that sell authentic ingredients for different Asian cuisines as well as different types of Asian stuff. So if you are a big fan of Asian produce, here are the grocery shops in London fields you can pay a visit.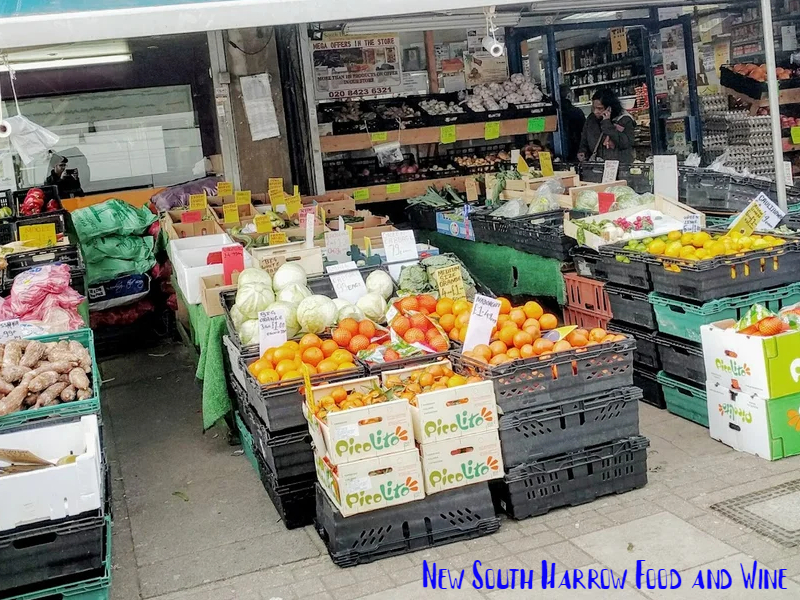 New South Harrow Food and Wine
New South Harrow Food and Wine is located at 234, 236 Northolt Rd, South Harrow, Harrow HA2 8DU, United Kingdom. This Asian supermarket is open 24/7, but business operations are subject to change during holidays.
New South Harrow Food and Wine is the largest Sri Lankan supermarket in the UK. It has offered a variety of Sri Lankan products since 1997 up to present, from fresh fruits to dried fish and red rice to palmyrah cream.
This Sri Lankan supermarket's nearest station is South Harrow.
---
Taj Stores
Taj Stores is a Bangladeshi-owned, family-run Asian grocery store in London. It was originally opened in 1936 at Buxton Street (previously known as Hunton Street) and was relocated at 112 Brick Lane in the 1980s.
Taj Stores is among the best Asian supermarkets in London that sell not different Asian produce, from different Asian countries such as China, Bangladesh, India, Japan, Thailand, Lebanon, and more.
This asian grocery store sells cooking utensils, kitchenware, food products like frozen fish, spices, and other food supplies.
Taj Stores is known to be London's longest-running Asian greengrocer.
Among its in demand products is a wide selection of frozen fish used to make "staff curry" by the head chefs in Lane's restaurants. This frozen produce is imported from Bangladesh.
---
Sathyam Supermarket
Sathyam supermarket is one of the best Asian supermarkets in London. It is situated at 18-24 Lee High Rd, London SE13 5PT, United Kingdom.
Sathyam is an Indian supermarket that sells fresh vegetables, spices, sweet treats, frozen chapatis, Indian groceries, and other essential stuff.
---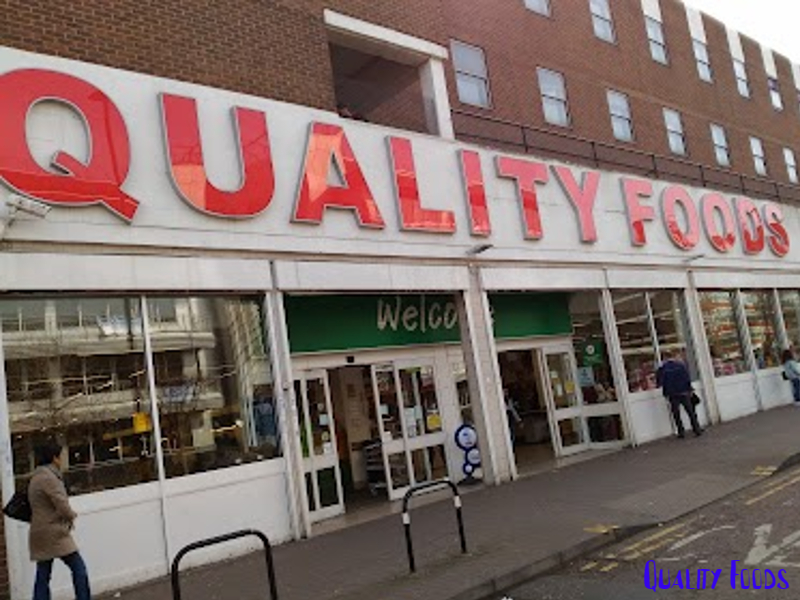 Quality Foods
Quality Foods is one of the best Indian supermarkets in London fields. It sells fresh produce like fresh fruits and fresh vegetables, whole spices, a wide range of Indian ground spices, oil, rice and flour, and frozen products like roti, dhokla, and paratha.
Quality Foods is also known to be the UK's leading Asian supermarket and the home of Indian groceries. You can visit this one stop shop at 47-61 South Road, Southall, UB1 1SQ and 118-126 Ilford Lane, Ilford IG1 2LE.
---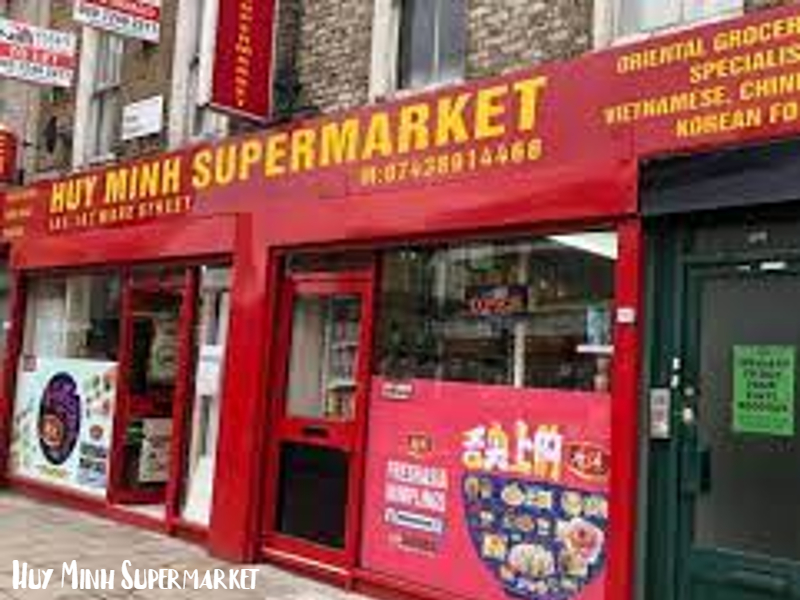 Huy Minh Supermarket
Huy Minh Supermarket is a Vietnamese supermarket located at 185-187 Mare St, London E8 3RG, n United Kingdom. The store is open Mondays thru Sundays, from 9:30 AM to 9:00 PM. The business hours may change during holidays.
It sells varieties of fruits, vegetables, and herbs like rau ngót, and other stuff.
The products sold in this store are not only limited to Vietnamese produce, but also Japanese, Thai, Chinese, and Korean ingredients.
---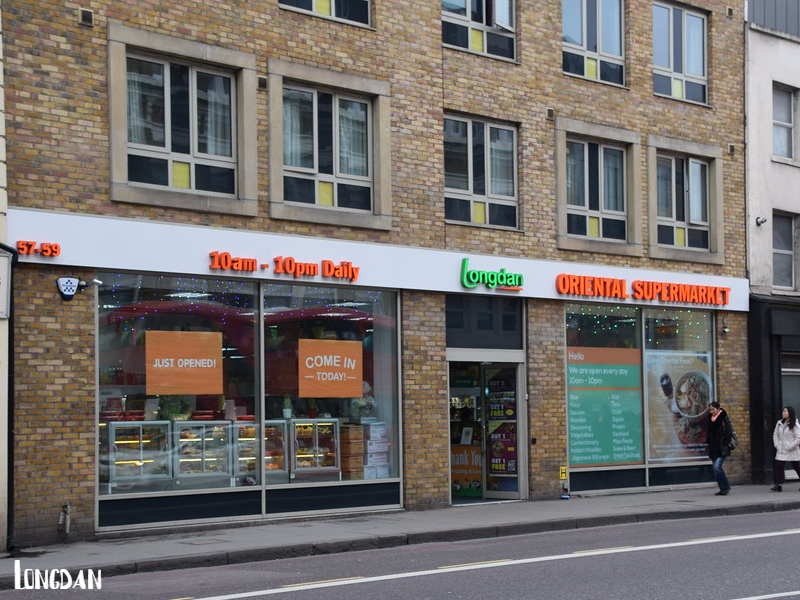 Longdan
Longdan is a Vietnamese supermarket founded in 2006. This reliable and trustworthy shopping centre has more than 5 branches in various locations across London. This Asian supermarket sells popular brands like Vifon, Ajinomoto, Sanbishi, Tofu Hat, and more.
Longdan stores also sell fresh fish, meat and poultry, fresh veg and fruits, chilled food, frozen food, drinks, food cupboard, confectionery and snacks, and instant noodles.
Aside from Vietnamese stuff and food, Longdan takeaway shops also sell Chinese food, Korean food, Japanese food, Thai food, and other Asian food.
---
Thai Smile
Thai Smile is a store that makes all that shopping worth the effort. Situated at 283-287 King St, London W6 9NH, United Kingdom, this supermarket should be able to cater all your oriental cooking needs.
Aside from that, the store also sells Thai food like fermented fish sauce, salted crabs, rice wine, and Jasmine rice. If you are looking for other Asian stuff, Thai Smile should be a perfect destination as Japanese, Malaysian, and Japanese stuff are available for grabs at Thai Smile.
The store sells popular brands such as Chao Koh coconut milk and Aroy-D. Recipe books, Thai computer keyboards, magazines, Thai wine and whiskey, and chocolate bars are also available.
This great little place definitely has almost everything you need. Find great deals and visit this Asian supermarket at your convenient time.
---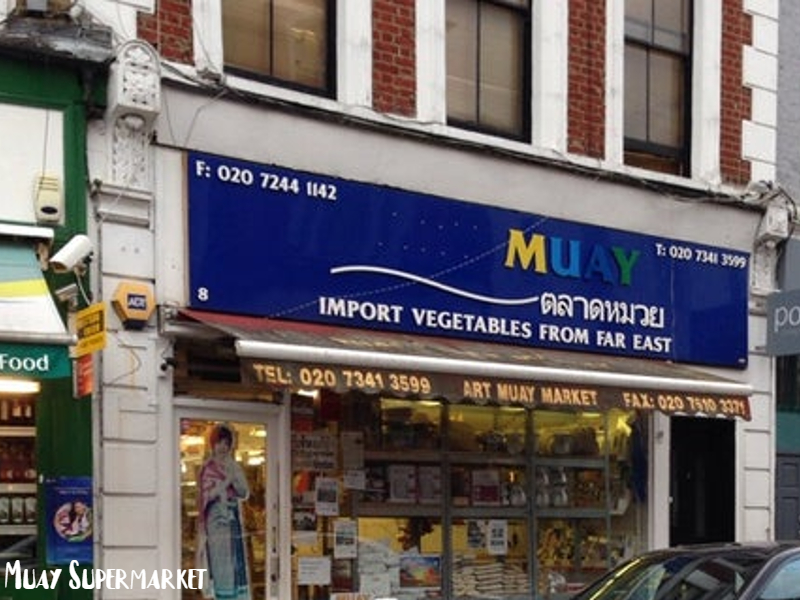 Muay Supermarket
Muay Supermarket is a family-run Thai supermarket that sells different fresh produce and vegetables from Vietnam, Thailand, and other Asian countries. It is located at 8a Hogarth Rd, London SW5 0PT, United Kingdom.
Aside from an eclectic mix of ingredients, Muay Supermarket also sells ingredients for Thai cooking like layered cake, bamboo shoot tips, home-made chilli pickle sauces, and fresh curry paste.
Fresh pig's blood or galangal roots are also made available for adventurous folks.
---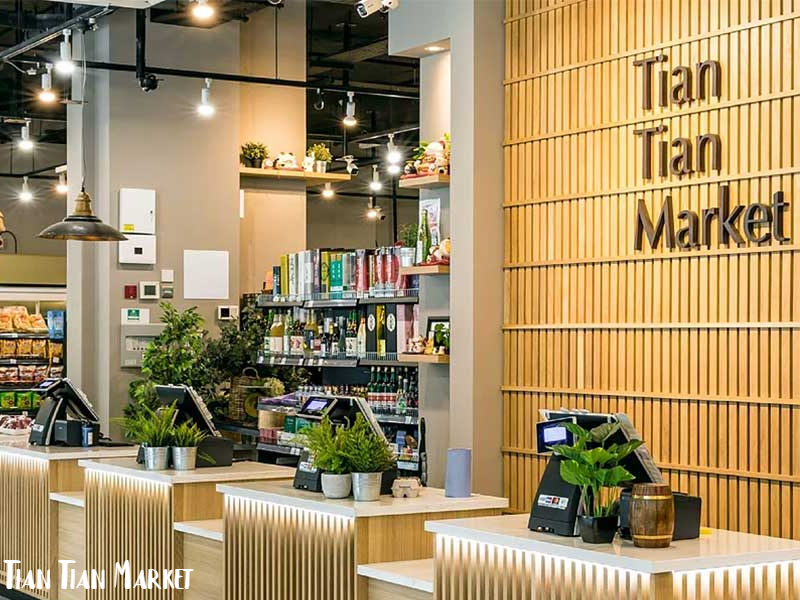 Tian Tian Market
Tian Tian Market is a modern East Asian and South-East Asian food and lifestyle store. It specializes in Vietnamese, Chinese, Korean, Thai, and Japanese food and drinks.
Located at 48 Lanterns Way, London E14 9JP, United Kingdom, this supermarket was founded in 2016.
The name of the store "Tian Tian" literally means Heaven, Heaven. If all that shopping makes you hungry and thirsty, this supermarket has an in-house sake bar and food tasting events that will definitely quench you hunger and thirst. Looking for soju, sake, and other Japanese produce?Tian Tian market will get you covered.
Other branches of Tian Tian market are also available in various locations across London.
The store is open from Monday to Friday, between 10AM to 9PM.
---
Japan Centre
Japan Centre is a supermarket that exclusively offers a large selection of authentic Japanese stuff all over Europe, from food and drinks to lifestyle products.
This Japanese one-stop shop sells freshly baked goods, matcha. sake, manga, rice, and noodles. Cooking utensils as well as recipes are also available.
Just like other best Asian supermarkets in London, Japan Centre has various branches such as the Leicester Square branch and Japan Centre Ichiba in Stratford Westfield.
But if you don't have time to roam around, you can also visit their website and shop for Japanese goodies.
---
Seoul Plaza
Seoul Plaza is one of the Korean supermarkets in London that sells authentic Korean goods., from kimchi and shrimp crackers to gyoza dumplings and moreish snacks.
Vietnamese and Chinese stuff are also available in Seoul Plaza.
Seoul plaza is known to be the largest independent retailer of Korean food products like traditional rice cakes, and has various branches in major cities, from north to south London.
---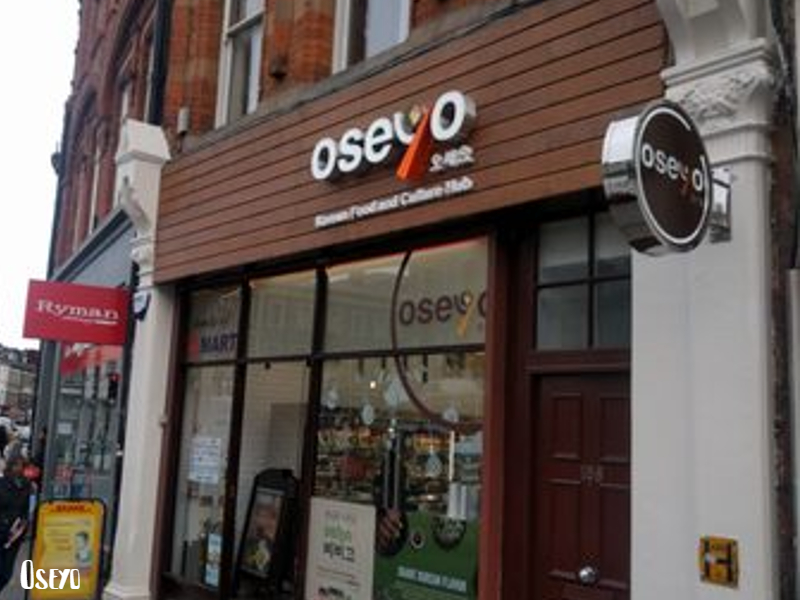 Oseyo
Oseyo is the largest Korean retailer in London that offers a variety of Korean stationery, houseware, electronics, food, and toys.
This Korean company has around seven branches in the UK. One of the stores is located in Manchester (Outside London) and the rest are in London (Tottenham Court Road, Camden Town, Waterloo, Angel, Soho, and Hammersmith).
Aside from Korean stuff, the shops also sell other products from China, Japan, Vietnam, Philippines, Malaysia, and Taiwan.
The name "oseyo" is a Korean word that means "Welcome, please come in".
The store has also collaborated with Korean companies like Artbox and Kakao since 2020.
---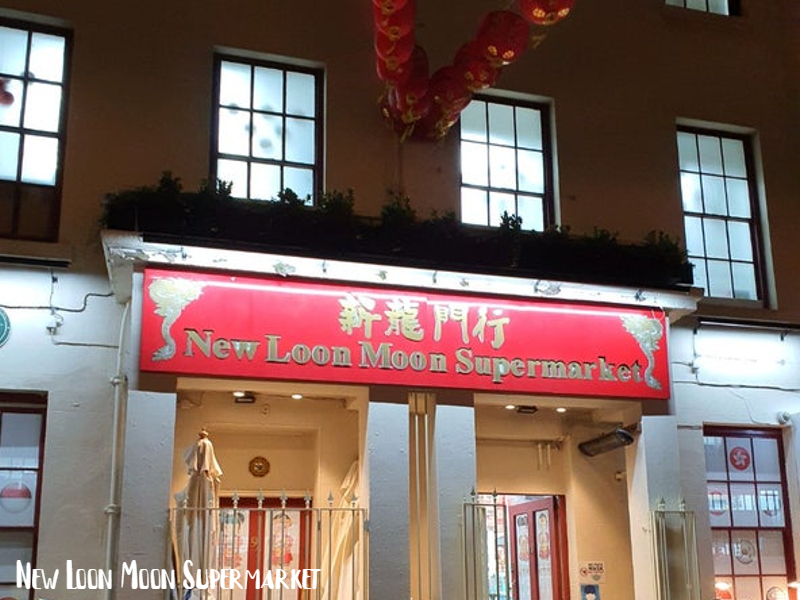 New Loon Moon Supermarket
New Loon Moon Supermarket is a Chinatown supermarket that stocks frozen, dried, and fresh foodstuffs imported from East Asia. It is located at 9a Gerrard St, London W1D 5PN, United Kingdom, near Leicester Square.
This Chinese supermarket was the very first oriental store in the country and the largest supermarket in the entire Chinatown. The store sells almost everything. And if you are looking for ingredients for your pot noodles or any Chinese cooking needs, never hesitate to visit New Loon Supermarket.
For the past few years and up to present, New Loon Moon is still the best treasure trove for both common and uncommon goods from the Far East.
---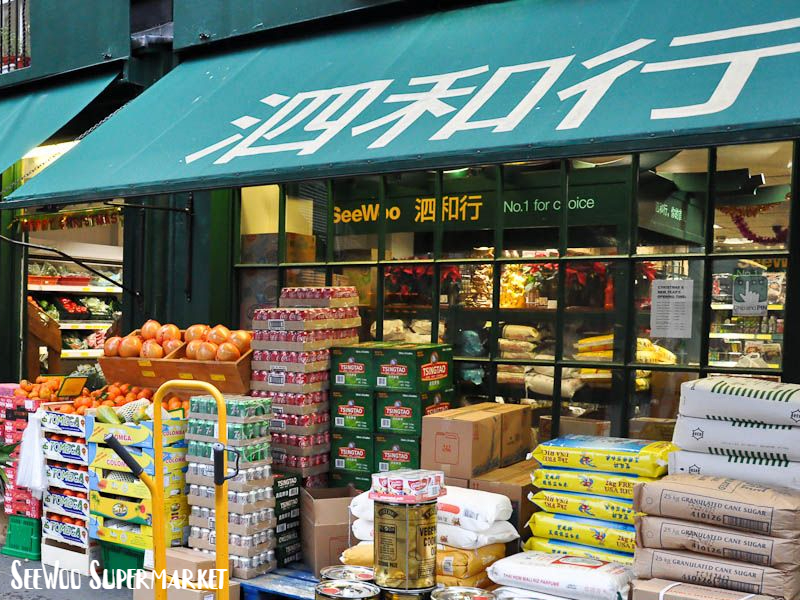 SeeWoo Supermarket
SeeWoo Supermarket is the major supplier of Chinatown's restaurants and among the largest Oriental supermarkets in London.
It sells authentic fresh fruits and vegetables, seafood, butcher, spices, and other stuff.
This Asian supermarket started its operation in 1975 and has now occupied four different units in London.
It sells endless supplies from the wider Far East and China.
You can visit SeeWoo Supermarket at 18-20 Lisle Street, WC2H 7BA, near Leicester Square.
---
Loon Fung Supermarket
Loon Fung Supermarket is among the Chinese supermarkets in London. It has supplied Chinese food since 1965 and has five branches from south to north London.
The Chinese supermarket sells fresh fish, live seafood, frozen dumplings, exotic fruit, meat, vegetables, and other goodies from the Philippines, Taiwan, Hong Kong, Thailand, Korea, Vietnam, Malaysia and Japan.
Another thing that you should look forward to when shopping at any branches of this Asian supermarket, is their reward card scheme. You can earn points while shopping. These points can be redeemed or exchanged for exclusive gifts from any Loon Fung store in London.
---
WRAP UP
London is definitely one of the best tourist destinations. From the best city activities, to different restaurants, bars, hotels, and Asian supermarkets. You'll surely never miss home while exploring London.
That's pretty much about the best Asian supermarkets in London. I hope you've learned something from this post. Thank you for reading!