Malaysian staple food are rice, noodles and bread. While Beef is the most common meat in with Malaysian diet, and can be found mostly in stews, roasts, curries and even eaten together with noodles. There are a wide variety of Malaysian meat dishes that you can find, in today's post we have gathered the most popular meat dishes in Malaysia that you might want to give it a try.
Popular Malaysian Meat Dishes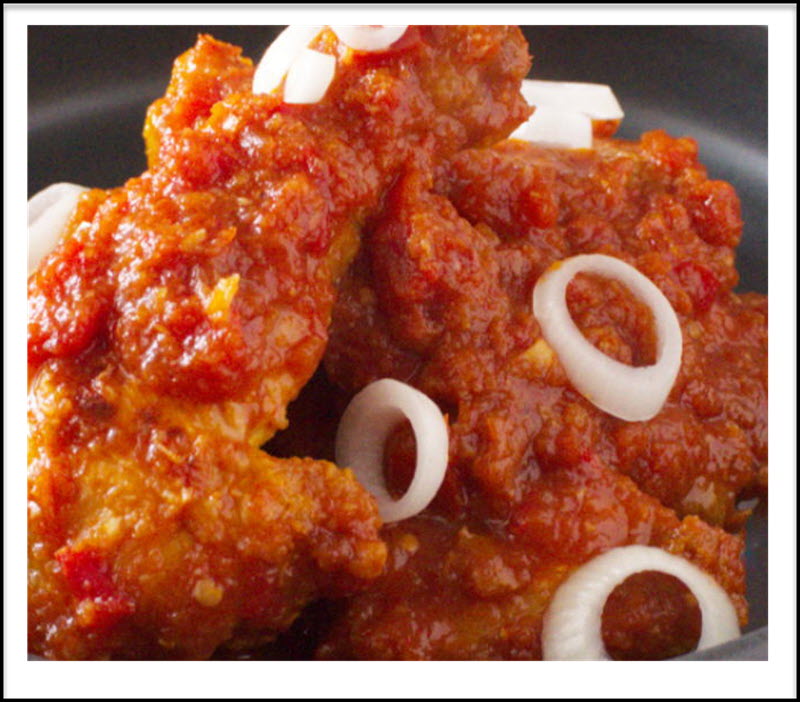 Ayam Masak Merah
Ayam Masak Merah is a Malaysian dish that is made with pieces of chicken cuts soaked in creamy tomato sauce. The word Ayam Masak Merah simply means chicken cooked in red sauce wherein the red sauce comes from the tomatoes.
The pieces of chicken are first marinated using turmeric and then deep fried. The deep fried chicken are then simmered in spicy tomato gravy until it thickens. The sauce consists of the tomato, onions, garlic, chili pepper and other spices such as cloves, cinnamon, galangal and cardamom.
Best served with rice and salad. Although not considered to be an everyday dish since Ayam Masak Merah is usually prepared during special occasions.
---
Loh Bak
Loh Bak or also known as Ngo Hiang or Ngo Hiong is a popular Malaysian meat dish that originates from Hokkien and Teochew and is now widely adopted in other Asian countries such as Indonesia, Singapore, Philippines and Thailand
Loh Bak typically consists of meat and filled with vegetables wrapped using bean curd skin. After wrapping and rolling the meat and vegetables, it is then deep fried until golden crispy brown. Although pork is commonly used in this dish, there are also other meat variations used such as chicken, taro and shrimps.
The fillings for this roll is usually seasoned using the five-spice powder (mixture of 5 spices) such as cinnamon, fennel, star anise and cloves that is usually used in Chinese cuisine hence Chinese name Ngo Hiong comes from.
---
Ayam Percik
Ayam Percik is a Malaysian Roasted Spiced Chicken or Grilled Roasted Chicken. The chicken meat is marinated with spices such as turmeric, cumin and coriander. Additional ingredients used to marinate includes lemon grass, tamarind and coconut milk.
Ayam Percik has a mild and spicy but with a hint of sweetness. It is best served with rice and fresh salad or fresh vegetables on the side.
---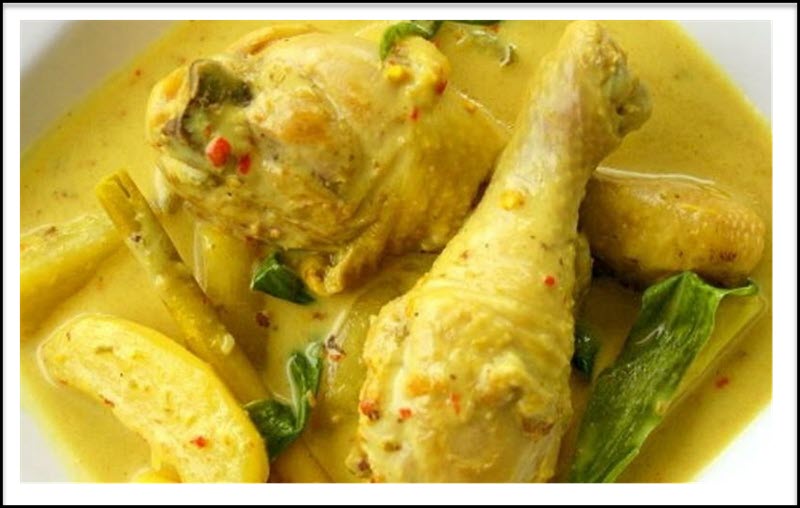 Masak Lemak
Masak Lemak is another Malaysian meat dish. It is also known as Malaysian Chicken curry dish. The chicken used in this dish is usually half of the chicken, although you also have the option to use specific parts of the chicken like the wings, breast and thighs.
Masak Lemak is also called as Masak Lemak Cili Api wherein Cili Api refers to the using chilies for the dish.
Masak Lemak can be made using different types of meat such as fish or Ikan, Chicken or Ayam, Beef or Daging and seafood. Though regardless of the meat used for making the dish, the same herbs and spices will still be used along with ingredients such as turmeric and coconut milk.
---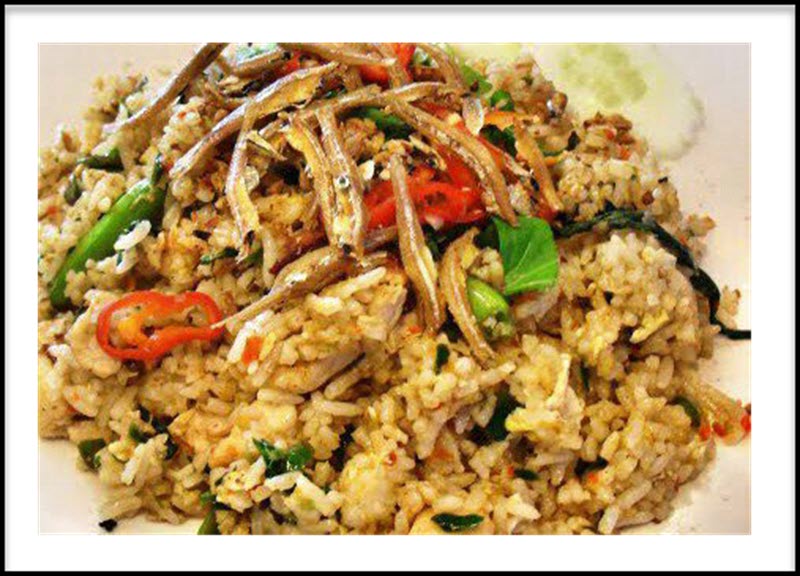 Nasi Goreng Kambing
Nasi Goreng Kambing is a traditional variety of the famous Nasi Goreng. Originated in Malaysia but is also gaining popularity in different countries such as Singapore and Indonesia.
Nasi Goreng Kambing is usually made with rice, minced mutton as meat, and different vegetables, herbs and spices such as shallots, garlic, carrots, cucumbers, chili peppers, ginger, curry leaves, oil, shrimp paste, lime leaves, corianders, cumin, turmeric, cinnamon, sugar, white vinegar, tomatoes, salt and eggs.
In preparing this dish, the chili peppers, shrimp paste and shallots are first mixed together, then fried in cooking oil. The different herbs are added along with the salt and the fish sauce. The rice and the mutton are then added to the mixture and are stir-fried. Embellished with slices of tomatoes. You can also topped the dish with fried eggs too.
---
Kari Kambing
Kari Kambing is a traditional Malaysian dish also called as Goat curry. A popular dish not only in Malaysia but in Indonesia as well.
It is made from combing the goat meat chunks with several vegetables and herbs such as tomatoes, onions, ginger, curry leaves, potatoes, tomatoes, chili peppers, coconut milk and with spices such as turmeric, lemongrass and galangal.
Best served with rice and sometimes served with flatbreads on the side.
---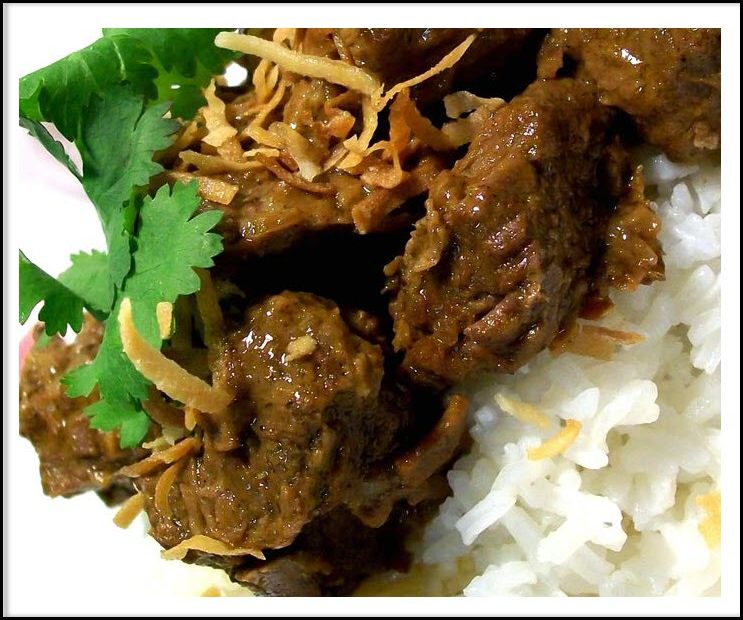 Malaysian Beef Rendang
Although Beef rendang is a popular dish in Indonesia, it is also a popular dish in Malaysia. It is actually a beet stew that is made with coconut milk, stew beef and other spices.
As mentioned, Beef rendang originated from Indonesia, it has gained its popularity and is now a well-known dish in Malaysia. As a matter of fact, Beef Rendang is loved by Malaysian people most especially the Community of the Malay.
There are other variations of the rendang dish such as Chicken rendang and Lamb Rendang. Both are also delicious and best served with rice or Nasi Lemak.
The coconut milk and the toasted desiccated coconut or dry roasted adds sweetness to the taste. The toasted coconut or Kerisik is a secret ingredient when making Beef Rendang.
In making Malaysian Beef Rendang, you need to cook it on low heat or medium heat. This will slowly stew the meat. For the spice paste ingredients, you will be needing shallots, galangal, lemongrass, cloves of garlic, ginger and dried chillies.
Ingredients needed to make Malaysian Beef Rendang are cardamom pods, cooking oi, beef short ribs (cut in cubes), cinnamon stick, star anise, lime juice, coconut milk, kaffir lime leaves, Tamarind pulp, sugar or palm sugar and salt. The ingredients are blended using a food processor.
---
Chicken Satay
You will notice especially on the streets in Malaysia piles of skewers. Satay is an Indonesian and a Malaysian dish. The chicken is seasoned, skewered and then grilled over hot coals. It is usually served with a delicious and mouthwatering sauce.
---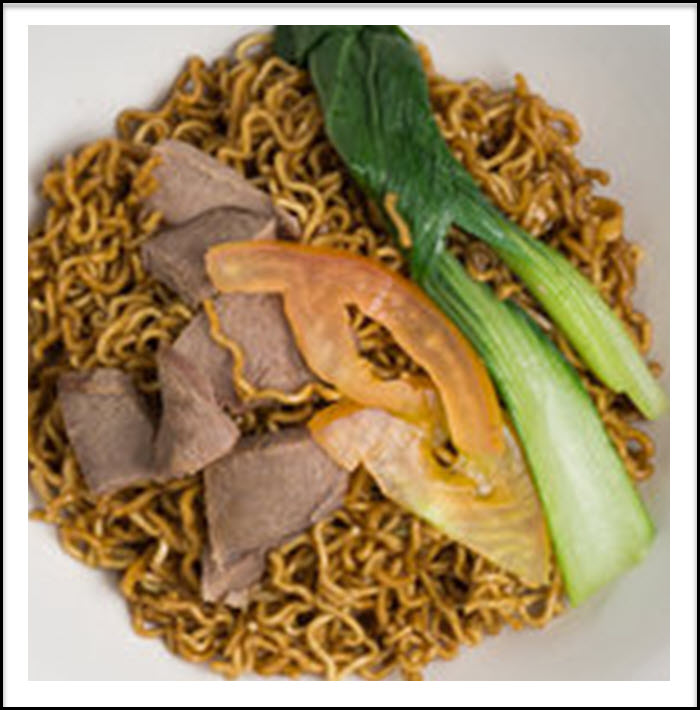 Kolo Mee
Kolo Mee is a traditional dish in Malaysia that originates from Sarawak. The dish is made of egg noodles that is usually mixed with a sauce. It is then topped with Char Siu (sliced barbecue pork), minced pork, and onions that are fried.
The dish was influenced by the Chinese cuisine that is why another version is using fish balls, wontons and other leafy vegetables to make up the dish.
Can be served anytime of the day either during breakfast, lunch or dinner time.
---
FAQs
What is the famous dish in Malaysia?
The famous dish in Malaysia is called Nasi Lemak. It typically consists of coconut milk, and pandan leaves. It is usually served with a spicy paste called sambal on the side, with eggs and anchovies and sometimes roasted peanuts are added for that nutty flavor.
What is the nutrition facts of Malaysian beef rendang?
The Nutritional information of Malaysian Beef Rendang recipe with a serving size of 4 are as follows: (amount per serving)
Calories 416 grams
Saturated fat 24 grams
Cholesterol 100 mg
Sodium 132 mg
Carbohydrates 20 grams
Fiber 4 grams
Sugar 9 grams
Protein 36 grams


How is Malaysian Food is described?
Malaysian Food is described as strong, aromatic and spicy. Different herbs and spices are commonly used.
Conclusion
If you are looking for the popular Malaysian food, this post literally contains the most popular meat dishes in Malaysia. Although there are other meat dishes out there. The next time you visit Malaysia, you now have an idea as to the famous meat dishes that you might want to try because they are the most delicious foods that you don't want to miss.
From the lists mentioned here, which of the dishes have you tried and which ones are your favorite? Do you have any other Malaysian recipes that you want to share? Let us know what you think.