Do you feel like cooking Asian dish, such as Korean food or Chinese food? But you are not sure where to get the ingredients? An Asian supermarket is the best place to go.
Asian supermarket refers to a type of grocery shop that specializes on and sells goods from countries in Asia.
An Asian grocery store go beyond the traditional supermarket by stocking general products, goods, and services relevant to specific Asian native countries, immigrant communities, or the ethnic region in which the store is situated.
Today, we'll discuss the difference between Hmart Vs 99 Ranch, two of the most popular Asian supermarkets. Which of these two Asian markets is the best? If you want to learn more about these Asian markets, scroll down and continue reading.
Hmart Vs 99 Ranch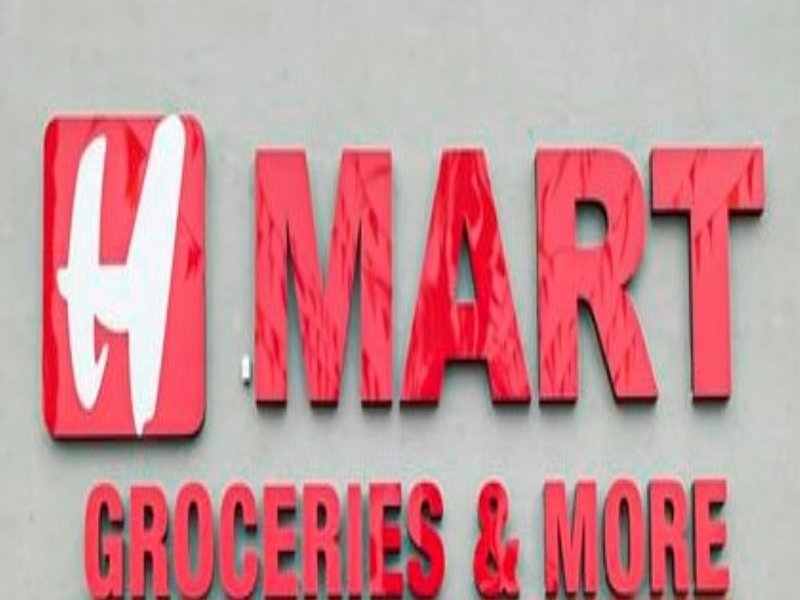 H-Mart
A Korean–American Asian market, Hmart is based in Lyndhurst, New Jersey, and run by the Hanahreum Group. The company specializes on Asian cuisine and has outlets across the United States and Canada, as well as two in London. Hmart or H-Mart is the biggest Asian American grocery store chain in the United States, with 84 sites. H-Mart is the obvious option if you're seeking for Korean food.
---
History Of H-Mart
H-mart debuted as a little corner grocery store in Woodside, Queens, New York City, in 1982. The store is still open, although it does not serve in the same way as other H Marts and retains the name Han Ah Reum. The store's present headquarters in Lyndhurst, New Jersey, which opened on October 19, 1998.
---
H-Mart Store Expansion
United States
The company launched a huge growth following the tenth anniversary of its first store's opening in 1982, opening ten new stores in as many years. While the company's focus is primarily on the Northeast, it launched its first store in Falls Church, Virginia, in 1997. The first Super H Mart was established in Duluth, Georgia, in 2004. By 2005, the chain had increased to 17 sites, and by March 2006, it had expanded to 22. All of the sites were on the East Coast, other than two in Denver, Colorado. In April 2006, the company planned to launch first ever West Coast branch in Federal Way, Washington.
An H Mart outlet in Northern Virginia hired a large number of Hispanic-Americans after it opened in 2001. The H Mart headquarters conducted an intercultural training session with Spanish translations after an incident of cultural problems between Hispanic and Korean American staff at one store.
H Mart built a 43,000-square-foot store in San Jose, California, in the spring of 2017.
in 2023, 84 H-mart sites were established in Arizona, California, Illinois, Georgia, Massachusetts, Hawaii, Maryland, Michigan, North Carolina, New Jersey, New York, Pennsylvania, Oregon, Colorado, Texas Virginia, and Washington.
H Mart obtained a lease for a 42,000-square-foot store in San Francisco in the summer of 2018.
Canada
In December 2003, H Mart launched its first store in Coquitlam, British Columbia, and has since expanded throughout Western Canada. The initial and succeeding stores were a first for the Vancouver areas, since the company built its first western North American locations in Canada rather than the United States. Los Angeles Seattle, and San Francisco were not expected to open for several months or even a year. Following the success of their first Canadian outlet, the firm went on to open three more stores. In 2006, Downtown Vancouver and Langley H mart were opened. In 2012, Richmond H mart was opened, and in 2006, Port Coquitlam H mart Coquitlam was opened.
In 2013, the company debuted its first urban convenience concept, M2M–morning to midnight, on Yonge Street and Churchill Avenue in the Toronto neighborhood of Willowdale. The 420-square-meter store is the first of its kind in Canada The company opened a bigger H mart on Yonge Street in Richmond Hill, and in 2017, another opening in Downtown Toronto across from Ryerson University.
The company also built an outlet in Edmonton, Alberta in July 2019, and another in Calgary in 2023.
United Kingdom
HMart Europe Limited was established in 2009, and its first store in Europe, in New Malden, London, launched in 2011.
---
What Are The Available Goods At H Mart?
Japanese Groceries
Goods such as dried shiitake mushrooms (whole and powdered, Seaweed snacks, Kombu seaweed, Dulse flakes, Wakame seaweed, tofu and Nori are available in Hmart.
Buns
Chef Hsu creates the store's buns fresh every day, therefore HMart is well-known for them. Chef Hsu is popular throughout the world for his high-quality dishes. He constantly ensures that he uses the best ingredients available in order for all of his clients to enjoy his meals.
Fresh Fruits And Vegetables
Dragon fruit, durian, papaya, jackfruit, Korean Concord grapes, melons, and Asian pear are among the unique kinds of fresh fruits available at HMart.
Frozen Dumplings
Store-bought dumpling wrappers are convenient when you don't have time to prepare homemade dumpling wrappers. At Hmart, you may get a wide variety of dumpling wrappers.
Allow frozen dumpling wrappers to defrost in the refrigerator before using them to make handmade dumplings. Keep them covered when wrapping your dumplings so they don't dry out.
Noodles
Rice Noodles, Mung bean vermicelli noodles, Korean sweet potato starch noodles, fresh noodles, fresh uson noodles are all available in this Asian grocery store.
Rice And Grains
Listed below are some of the rice and grains available at hmart.
Jasmine Rice
There are several brands of white or brown jasmine rice available in this Asian store.
Sushi Rice
Sushi rice is available in white or brown types and in various brands.
Korean Multigrain Rice
This multigrain "rice" is typically a mixture of a variety of rice and other whole grains. It is generally blended with black rice.
Black Rice
Black rice, is a wonderful and delectable whole grain rice that cooks up to a rich purple hue. Black rice can be found at local Asian market for a lower price than in other stores.
Sauces And Condiments
Light soy sauce, dark Soy Sauce, rice vinegar, black vinegar, and vegetarian oyster sauce are some of the condiments and sauces you can find at the store.
Korean Products
Of course, a Korean supermarket would be incomplete without Kimchi, roasted seaweed snacks, instant ramen, and Korean ice cream.
Alcoholic Drinks
Several soju and makgeolli, Asian beers, and finer liquors are also available in this popular Asian supermarket.
Fresh Seafood
They also sell fresh seafood, so if you're seeking for live fish or crab, you should go to this Asian market.
Home Goods
The kitchen department at Hmart is quite large. It's where practically every Korean adult will go to get a rice cooker or any home essentials. They also have plenty of attractive chopsticks, spoons, forks, and small rice and soup bowls on hand.
---
99 Ranch Market
The largest Asian supermarket in the United States is 99 Ranch Market. Tawa Supermarket Inc., based in Buena Park, California, is the owner of the American Asian supermarket chain. Roger H. Chen, a Taiwanese immigrant, launched the chain in 1984. As of June 2021, 99 Ranch had 54 locations, mostly in California, but also in Arizona, Maryland, New Jersey, Nevada, Oregon, Texas, Washington, Massachusetts, and Virginia. In 2014, the company added an ecommerce to their website. The company also released a smartphone app for food delivery in February 2021.
Tawa Supermarket Inc., the parent firm, also manages 168 Market, a smaller Taiwanese-American grocery store chain with six locations in California and Nevada. You should go to 99 Ranch Market if you are looking for more Chinese food.
History Of 99 Ranch
The chain's first branch was launched in 1984 in Little Saigon (now closed), a Vietnamese American neighborhood in Westminster, California, by Roger Chen, a Taiwanese-born American. In Montebello, a second market was established in 1987(also closed). The supermarket was initially known as 99 Price Market, but it was later renamed 99 Ranch Market to make it more attractive.
Company-owned stores were first established outside of California in the Seattle region in 1998 at the Great Wall Shopping Center, followed by a second store in 2003 at the Edmonds Shopping Center.
Over the years, 99 Ranch Sector has evolved into Asia's largest grocery chain, with its own farms and processing facilities. The company's headquarter is currently based in Buena Park, California.
It has its own production facilities in China, in addition to its American outlets, and these company-owned operations have developed quality control systems to verify that items from China comply with FDA requirements and regulations.
---
What Are The Available Goods At 99 Ranch?
A full-service take-out deli is served at most 99 Ranch Market sites, featuring a mix of Cantonese, Taiwanese, and Szechuan cuisine. Sushi and pre-cooked meats, such as Cantonese roast duck or huo ya, and barbecued pig or Char Siu, are available in some delis in the markets. Most of the bread goods and pastries offered in the markets are no longer manufactured inside the store, these stores also feature a wonderful bakery with adorned cakes and fresh Chinese pastries. The 99 Ranch sites that don't feature bakeries are basically bare-bones marketplaces.
99 Ranch Market used to have a VIP card program and send out coupon-filled direct mail circulars. In August 2007, all of these programs and promotions were pulled out in favor of providing all customers with the same price benefits. Despite the fact that the chain is still successful and popular, prices are often higher as compare to smaller non-chain Chinese supermarkets. In 2014, 99 Ranch Market revamped the Super Rewards Card, a different point rewards program in which consumers earn one point for each pre-tax dollar spent. The business has also teamed with automakers such as BMW, Lexus, and Toyota to conduct sweepstakes giveaways on a regular basis.
Dim Sum
You will find dim sum dishes in 99 Ranch, which you will not find at HMart.
Fresh Produce
Just like mart, 99 ranch provides fresh fruits and vegetables. Chinese Broccoli, Bok Choy & Greens, Napa Cabbage, Japanese sweet potatoes, Mung bean sprouts, Fresh mushrooms, durian, dragon fruit, fresh jackfruit, mango, donut peaches, Korean pears, persimmons, lychees, rambutan, and many other are also available at 99 ranch, just like in Hmart.
Live Seafood
99 ranch has outstanding seafood selections.
Dumplings
Dumplings, such as frozen vegetable dumplings can be bought and located in the freezer section.
Frozen Egg Roll Wrappers
Most likely, you'll also discover frozen egg roll wrappers in 99 ranch, since it is a large Asian market. If you're a vegan, search for Nasoya egg roll wrappers, which are made without eggs. Check the ingredient list of other products to see if they are vegan or egg-free.
Rice And Grains
Just like other Asian markets, rice and grains can be bought in 99 ranch. Rice and grains are staple foods in Asian countries.
Condiments And Sauces
Light Soy Sauce and dark soy sauce are also available in this Asian market. Dark soy sauce has a significantly stronger flavor and color than light soy sauce, and they cannot be substituted. They can be used in a variety of ways in the kitchen.
There are available unseasoned rice vinegars in the store. Unseasoned rice vinegar has no extra sugar and salt. They are great in salad dressings, quick pickled carrots, and any other recipe that calls for a mild vinegar.
Another available condiment is vegetarian oyster sauce. Instead of fish, vegetarian oyster sauce is produced using mushrooms. Keep an eye on the ingredient list for anything you can't consume. This sauce is perfect on boiling Chinese broccoli. Oyster sauce is used in a variety of Chinese and Asian recipes, udon noodle stir fry including fried rice, etc.
Instant Foods
Chinese, Japanese, and Korean-style instant foods are also available in 99 ranch. Instant noodles, rice/congee, instant hotpot or instant soup, and oatmeals are some of the instant products offered by the store.
Conclusion
With that said, both Asian markets will always provide you with excellent options. These two Asian supermarkets have nearly the same products. 99 Ranch is focusing on expanding its Chinese cuisine and product offerings. While HMart, specializes in Korean cuisine, so if you are craving for Korean BBQ and other well-known Korean dishes you are welcome to go there.