Dragon fruit is a popular tropical fruit also known as pitaya or pitahaya. It refers to the fruit of the genus Selenicereus in the Cactaceae family, commonly related to the orchid cacti or epiphyllum. The name dragon fruit comes from the Greek word "hyle", which means woody, and the Latin word "cereus", which means waxen. It is also known as a strawberry pear in Asia, but is believed to be native to Central America like Mexico and Nicaragua. The term pitahaya is its name in Mexico and pitaya roja in northern South America and Central America.
This climbing cactus vine grows best in dry areas and soil that has a high level of organic materials. It is sometimes called the "Lady of the Night" or the "moonflower" because it blooms flowers only at night. Its flowers are large in size, bell-shaped, and white in color. The outside appearance is often yellow or hot pink with spike-like green leaves. It can measure up to 20 cm long or over. The plant can be bred by stem cutting or by seeds.
This species is widely cultured in Vietnam which was introduced by the French, and the country is known to be the leading exporter of dragon fruit all over the world. However, dragon fruit has been grown in different countries in Southeast Asia like the Philippines, Hawaii, Israel, Thailand, southern China, and northern Australia.
Dragon fruit is best eaten raw, as snack, and can be tastier when chilled. It is used to flavoured drinks, fruit sorbet, fruit salads, used to color candy and pastries, and served as a juice. The unopened flower buds can also be cooked.
Health Benefits
Not only known for its unique look and refreshing flavor, dragon fruit is also evidently rich in nutrients and a good source of vitamin C, phosphorus, fiber, calcium, magnesium, and iron. According to studies, dragons are also rich in antioxidant that helps the risks of cancer and premature aging. Thus, offers impressive health benefits like improving eye sights and controlling hypertension. This fruit is fat-free that is why it is good for your diet. In addition, it strengthens the immune system, lowers blood sugar levels, improves gut health, and many more.
Known in various variant names, dragon fruits are also classified into different types. They are distinguished according to their color and texture. To know some of them, scroll down and continue reading.
Different Types of Dragon Fruit
There are 5 types of Dragon fruit which are subdivided into different variants. Let's get to know these nutritious and delicious dragon fruit variety. Most of them are available at the grocery store or farmer's markets. See information below.
Sour Dragon Fruit
Also known as Stenocereus, is a type of dragon fruit that is regularly eaten in the dry regions of Americas. Apart from having a strong and sour taste, sour dragon fruit is also refreshing because of its juicier flesh. Locals in northwestern Mexico are still harvesting this fruit and known for its name "ziix is ccapxl" which means "thing whose fruit is sour". This dragon fruit has a more tart aroma like a watermelon. The seeds are edible which have a nutty flavor.
---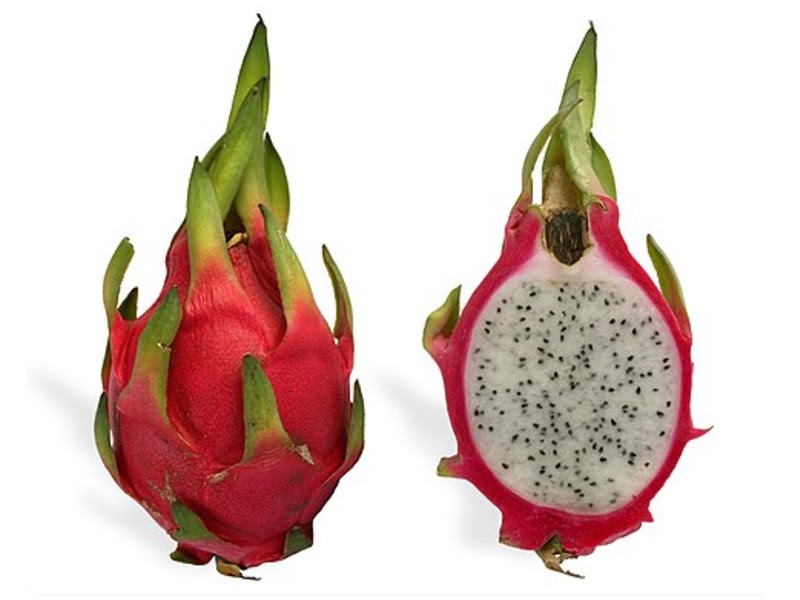 White Dragon Fruit
Also known as Selenicereus Undatus or Hylocereus Undatus. It is a type of dragon fruit that has a white flesh and pink skin. It is a sweet fruit and the most common dragon fruit. Included in this family are the cultivars Thompson, the largest dragon fruit that weighs up to 1.5 pound; Harpua, that has a semi sweet white pulp that tastes like a melon; and Neitzel, native to California with sweet taste and is tastier when chilled. David Bowie, Vietnamese Jaina, L.A. Woman, Seoul Kitchen are also some of the popular white dragon fruits.
---
Red Dragon Fruit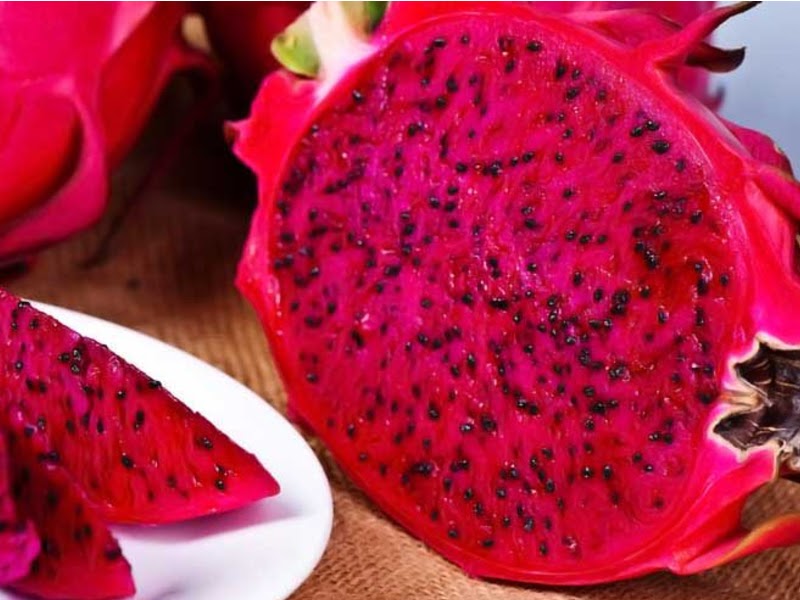 Also known as Hylocereus costaricensis or Pitaya roja. It is a dragon fruit with a red flesh and a red skin. It is a sweet-type dragon fruit with a texture similar to a Kiwi. It can be eaten fresh or added to salads, smoothies, cocktails, and salsa. One downside of eating red dragon fruit is it will stain your fingers, but preparing it with fruits that have a strong taste like pineapple is definitely satisfying. Cultivars under red dragon fruit are Costa Rican Sunset, Natural Mystic, Zamorano, and Red Jaina.
---
Yellow Dragon Fruit
Pitaya amarilla or scientifically known as Hylocereus megalanthus and with a common name of Selenicereus Megalanthus, is a dragon fruit variety with a yellow-skinned scale pattern with firm white flesh native to South America. This dragon fruit has a sole variety, but is known as the tastiest dragon fruit.
---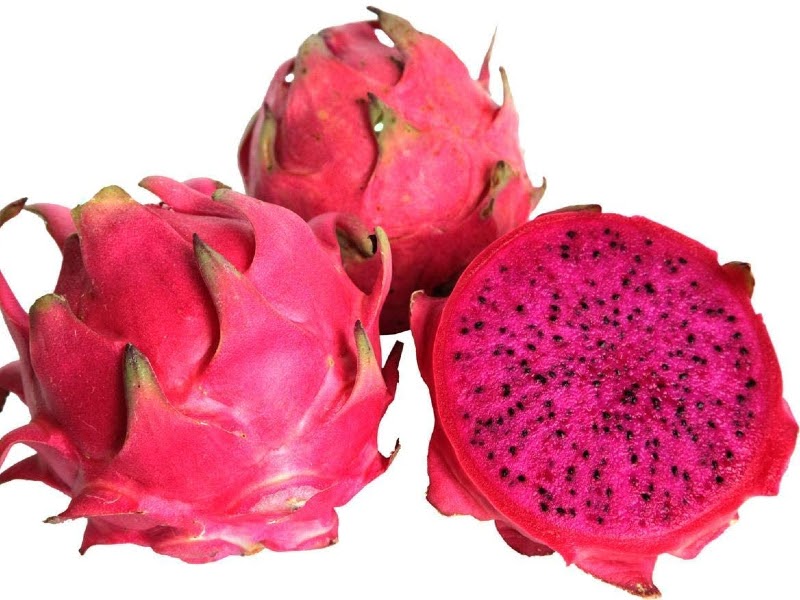 Pink Dragon Fruit
Though these dragon fruits are also part of the red-type dragon fruit, their flesh differs from the red ones. Pink dragon fruit has a soft to hot pink edible flesh. This type of dragon fruit can adapt to different varieties of climates and soil. Makisupa, Delight, Cosmic Charlie, Purple Haze, Voodoo Child, and American Beauty known as Hylocereus Guatemalensis, are among the pink dragon fruit varieties.
All these dragons are undoubtedly delicious and refreshing, especially when chilled. Everything you're looking for when it comes to nutrition can be found in these fruits. May it be eaten fresh, served as juice, or cooked, dragon fruit is truly an amazing fruit and is something you can't resist.
---