Most of us are familiar with the popular white wine grapes such as Chardonnay, Sauvignon Blanc and Riesling. But did you know that there are a lot, even hundreds of different white wine grapes out there. We can't, however, for wine lovers out there let us talk about some of the common types of white wine grapes. Read on below for more details and information.
Different Types Of White Wine Grapes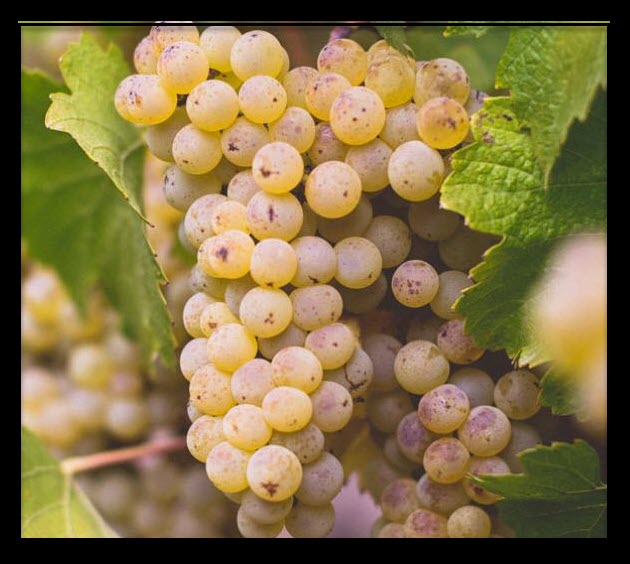 Chardonnay Grapes
Chardonnay is the most popular white wine grapes in the world. Originates from Burgundy, region of France. It is also the most planted white grape. Presently, Chardonnay wines are already grown and cultivated in California, Australia, Chile, Argentina, Europe and New Zealand.
Chardonnay can easily adopt to different climate and soil varieties when planted, and the characteristic of the soil and the climate often determines its color, acidity, flavor and even its aroma. Chardonnay color ranges from straw yellow and sometimes intense gold with aromatic hints of hazelnuts, wood, caramel, and vanilla. However, when grown in warmer climates it tends to have an aromas of fruits such as pineapple and mango.
Chardonnay wines are usually paired with white dishes that typically involves fish and chicken as white meat dish and a different varieties of pasta.
---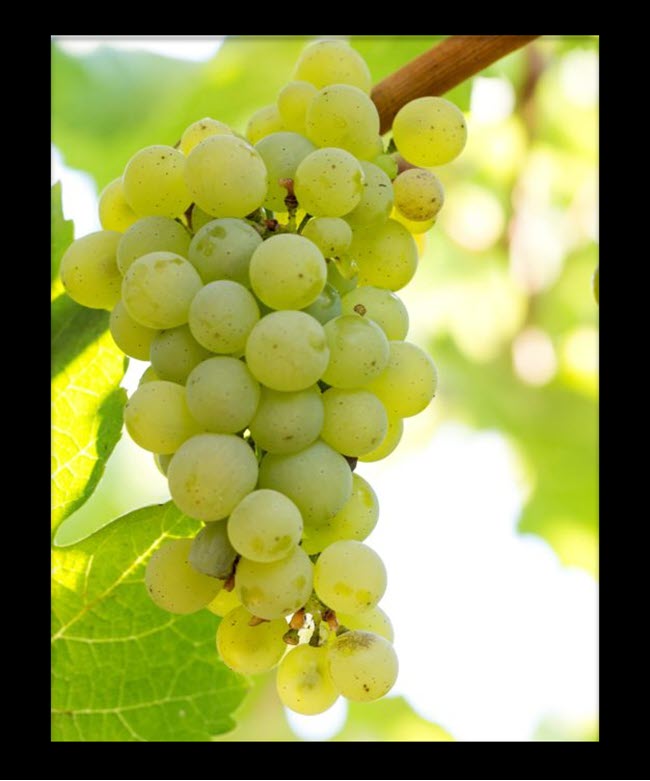 Sauvignon Blanc
Sauvignon Blanc is another types of white grapes that originates from Loire Valley and Bordeaux wine regions of France though at present it is now grown and cultivated in America, Oceania and Europe. The name comes from the French word "Sauvage" meaning wild. Why is that so. It is because the vines of these variety typically grows as a wild grapevine of Bordeaux region.
Sauvignon Blanc white wines is known for as dry and crisp taste white wines. The type of white wines that is indeed known for its flavor from green to sweet with an aroma of fruity and floral. Its color is usually lemongrass.
It is possible for Sauvignon Blanc to be paired with other white wines such as Semillion and Muscadelle, to yield a white Bordeaux wine. Sauvignon blanc is best paired with dishes such as sushi, seafood dishes such as oysters, and other Asian Style cuisines. It can also be paired meat dishes such as with light chicken dishes, salmon, turkey and pork.
---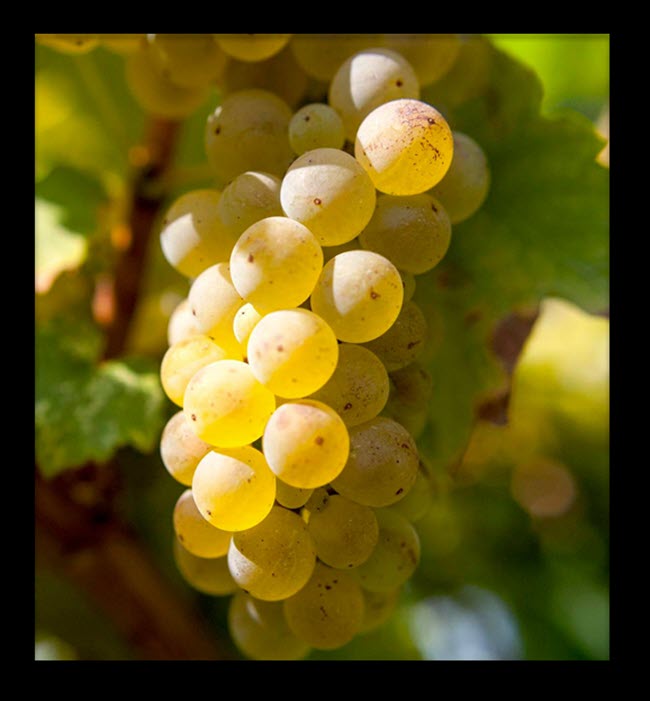 Riesling Grape
Aside from Chardonnay and Sauvignon blanc, Riesling is one of the top three white wines grapes in the world. It originates in Rhine Region of Germany that accounts about 20% of the world's production of wine, but also grows and cultivated in other wine regions such as Mosel And Rheingau.
Riesling grape thrives well in wine regions with cooler climates such as Washington, Australia, California, France and New York.
Riesling wines have a noticeably very high aroma and high acidity that usually comes in tropical fruit ( orange juice and lemonade) or flowers aroma. Although its aroma varies with the soil, climate and how wines produced. Most of the time, dry Riesling has a yellow to light tone.
Riesling Wines is categorized into four parts:
Dry Riesling: Dry wines since the aging period is about 5 to 15 years. Typically grows in France, America and Austria
Sweet Riesling: the aging period is about 10-30 years making it more sweeter, an excellent choice if you are into sweet wine production.
Semi-sweet Riesling: aging period is between 10 and 20 years.
Sparkling Riesling: 100% pure Riesling.
Since Riesling wines have a perfectly balanced between sugar and acid, it can be perfect to pair with most food varieties. Riesling wines goes well with white meat, fish, spicy dishes, poultry that involves mild to light sauce and with Asians Cuisines as well.
---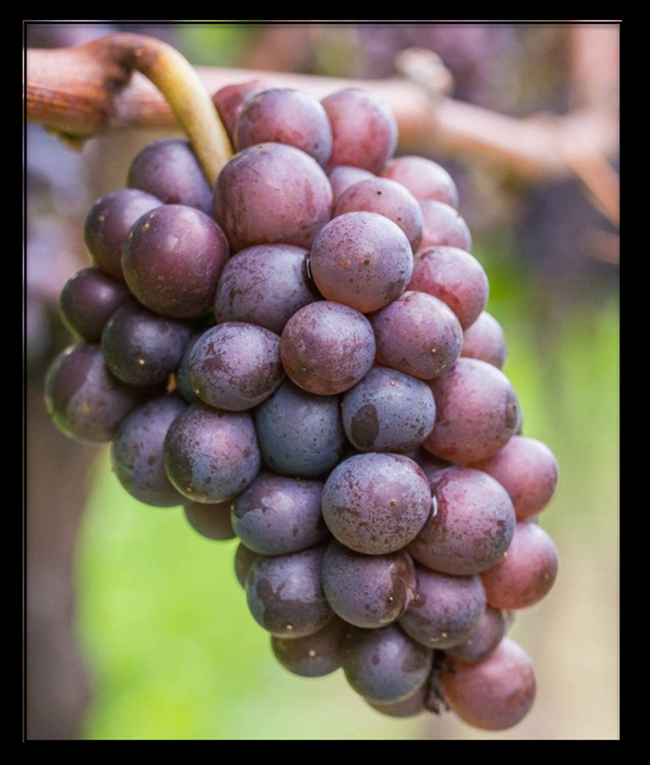 Pinot Gris Grape
Pinot Gris is also known as Pinot Grigio Wines, Another white grape variety that comes from the Pinot Family that also includes Pinot Noir and Pino Blanc. Although Pinot Gris has a rose colored grape skins, the wine that is made from it appears to be deep golden yellow.
There are two main types of Pinot Gris wines: French style (Pinot Gris) and Italian style (Pinot Grigio). French style Pinot Gris tends to be spicy and full bodies while on the other than Italian style Pinot Gris are more acidic and are lighter bodied wines.
It has a lemon, pear and apricot aroma with fruity and green apple flavors. It is characterized with a golden apple.
Pinot Gris wine are best paired with foods such as pasta that comes with creamy sauce, cheese and other grilled and chicken dishes that are roasted in the oven.
---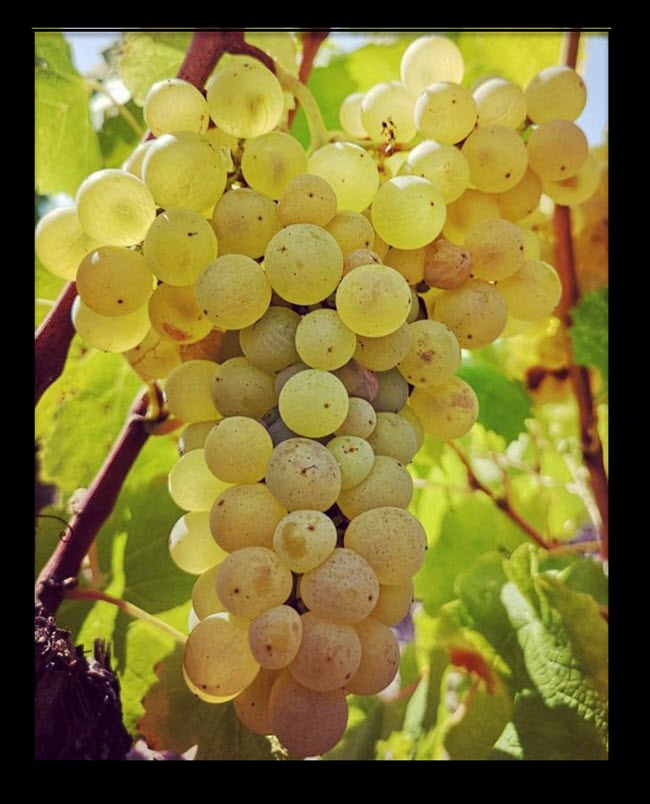 Semillon
Semillon is another wine that is also a native of Bordeaux region, similar to Sauvignon blanc. Although it is increasing in popularity and is now grown in other places such as California, Australia, South Africa, New Zealand and even in China.
It is characterized as having a deep golden grape skin whilst its berries are more susceptible to noble rot. Semillon is considered to be a blending type of grape though it also has dry and sweet varieties. Dry Semillon tastes like white florals, stones fruit, beeswax and lemon, while when Semillon are vinified to be sweeter,
Aromatic wines of Semillon is similar to that of Sauvignon blanc and Pinot Gris, though it's full bodied is similar to Chardonnay wines.
Once noticeable feature that Semillon grape has is its texture that is silky, it is simply because of contents of sugar and glycerol that is high in concentration.
Semillon can be made in different white wine grape varieties of style such as sweet wines, dry white wines, dessert wines, and white wine blends.
Semillon is best paired with foods such as oysters (sushi and raw), cheese, seafood dishes, sage and fennel and other seasoned dishes.
---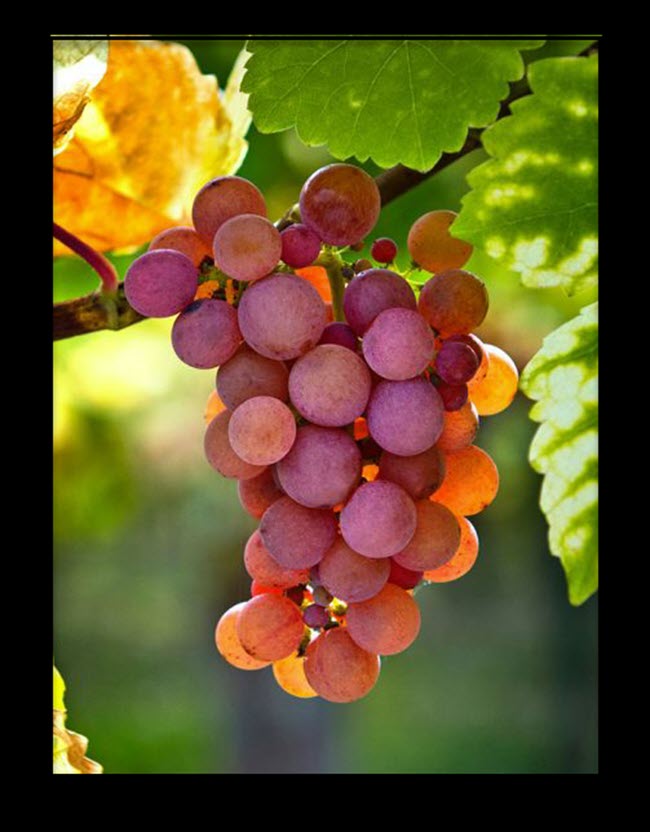 Gewurztraminer Grape
Gewurztraminer is a white grape that originates from Alsace, a region in France. Though the word Gewurztraminer comes from a German speaking province that can be found in Italy. Gewurztraminer grapes is another popular white grapes across the globe. It can be found in Germany, Italy, Eastern Europe and Austria.
Gewurztraminer is known for having aromatic tones of flowers, roses, and fruity aroma. It taste like flavors of orange, lychee, honey, pineapple, passion fruit, roses and lavender.
With the aromatic notes and low acidity level, dry wines of Gewurztraminer tends to be more sweeter as it may seem since it is actually made with at least 2 grams of residual sugar.
Gewurztraminer contains medium alcohol it is best paired with dishes such as Pad Thai, Ceviche, Indian cuisines as well as Asian sauces. For dessert, Gewurztraminer wines are best paired with honey, cinnamon, dried nuts and dried fruit.
---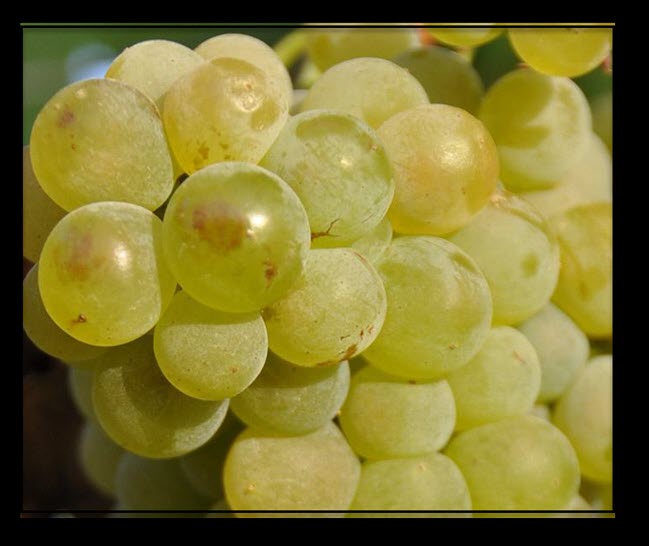 Viognier Grape
Viognier is another white grape variety that originates in wine region of France, but it has become increasingly popular in California, and Australia. Grapes grown in New Zealand, Spain, Switzerland and Italy.
Characterized with aromatic notes of Fruity, spicy and floral with different flavors of Jasmine, White pepper, Apricots, Pears and Vanilla. It has a lighter and softer acidity concentration. Grape skin is bright yellow.
There are two different style that makes Viognier Grapes style with: Neutral or No Oak aging and New Oak Aging. The former has a floral and tropical fruit notes with bitter taste and are made in stainless steel, while the latter has a more creamier flavors of vanilla and nutmeg with low acidity concentration.
Viognier wines are goes well with foods such as orange chicken, Teriyaki Tofu and Pork Chop.
---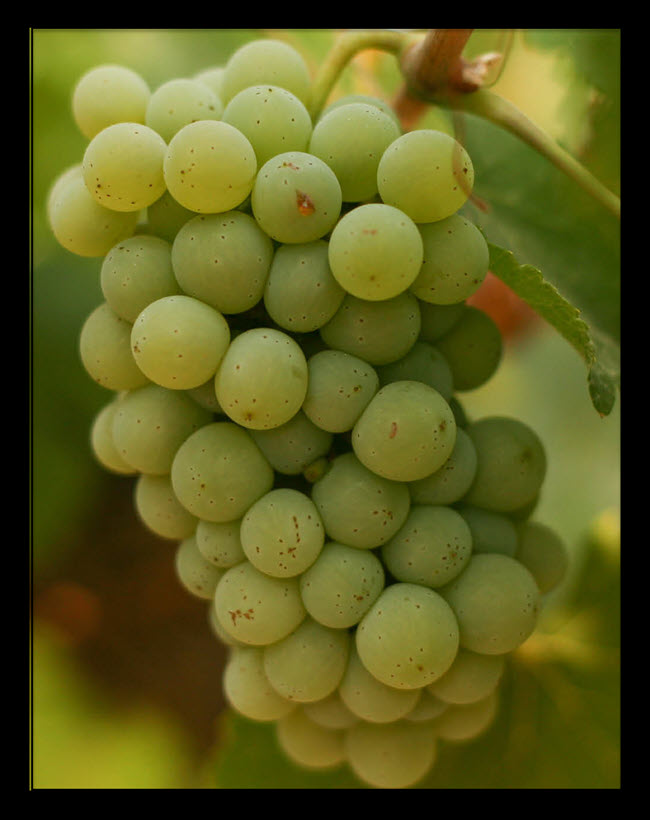 Chenin Blanc Grape
Chenin Blanc a white grape varietal that originates in the France's Loire Valley. It is also grown in United States, New Zealand, Argentine and France. Although South Africa has extremely exceeds Loire Valley (top producer of Chenin Blanc wines)
Most of the time, Chenin Blanc grapes is used when making dessert wine and dry white wine. Chenin Blanc tastes like stone fruits, honey and floral with a little zesty sparking light to dry taste.
Its Oak-aged style is similar to Chardonnay wine. There are different styles of Wine Chenin Blanc makes:
Dry: When Chenin blanc grapes are dry, it tend to give notes of chamomile, tart pear and ginger.
Off Dry: residual sugars then converts into flavors of Jasmine, passion, ripe pear and honeycomb. When fermented off dry, the aging process will likely develop its honey and floral notes.
Sweet: are made sweeter with flavors of ginger, toasted almond and mandarin orange.
Sparking: Sparking styles best known for its dry to sweet plum. Flora and ginger notes are also noticeable. When grapes are high acidity and not ripe enough, it can be a good choice for making sparking wines.
Blends: similar to Chardonnay if mixed with Semillon, Viognier and Marsanne.
Chenin Blanc goes well with dishes such as smoked salmon, Cheese (goat cheese, cheddar and herb crusted goat cheese)
---
Gruner Veltliner Grape
Gruner Veltliner, a national grape of Austria is another white grape variety. As a matter of fact, Gruner Veltliner are now holding about 1/3 of all the vineyards located in Austria however wine regions such as Kremstal, Wachau and Kamptal has the best Gruner Veltliner grapes grown.
It is also gaining its popularity and are now grown in wine regions such as Australia, Italy, New Zealand, Slovenia, United States and Czech Republic.
Gruner Veltliner is characterized as having notes of pineapple, almond, citrus fruits and cucumber with flavors of lemon, herbs and grapefruits. These type of white wine grape has a pale green in color. There are two different wine styles Gruner Veltliner grape makes: Lighter and Zesty and the rich and nutty. Lighter and Zesty is usually in a slight spritz bottle, this will intensify the fruity aromas whereas on the other hand the rich and nutty style are often aged for it to achieve its maximum maturity.
Since Gruner Veltliner has a full bodied texture and is high acidity, it can be used as a substitute for Chardonnay grape.
Gruner Veltliner goes well when paired with foods such vegetables (Zucchini Quiche, grilled asparagus), Asian cuisine (spices) and Sautéed Kidneys.
---
Torrontes Grape
Torrontes is another white grape variety that is grown mostly in Argentina but also grown in Spain.
Torrontes grapes has an aromatic notes of apricot and peach. When vinified, it can be sweet and or sparkling wine. It also has a crisp flavor of Lemon peel, flowers and citrus and appears to have a strange yellow color with smooth texture.
Torrontes has three different varieties:
Torrontes Riojani
Torrontes Sanjuanino
Torrontes Mendocino
Torrontes is best paired with foods such as coconut curries, dishes of fish and poultry.
---
Muller-Thurgau Grape
Another white wine grape varieties is Muller-Thurgau or also called Rivaner. Way back 1882 when it was first created during the time a professor (Swiss born) crossed Riesling with Silvaner.
At present, Muller-Thurgau is considered to be the second most planted grapes in Germany, where Riesling grape comes first. Muller-Thurgau grapes are also grown in United states, Europe, Australia and New Zealand.
Muller-Thurgau is characterized with straw yellow and hints of green color. It has aromatic notes of sweet peach, green apple and flower with flavors of almond and citrus.
It is best paired with foods such as Asparagus, Salad, Roaster pork and White fish.
---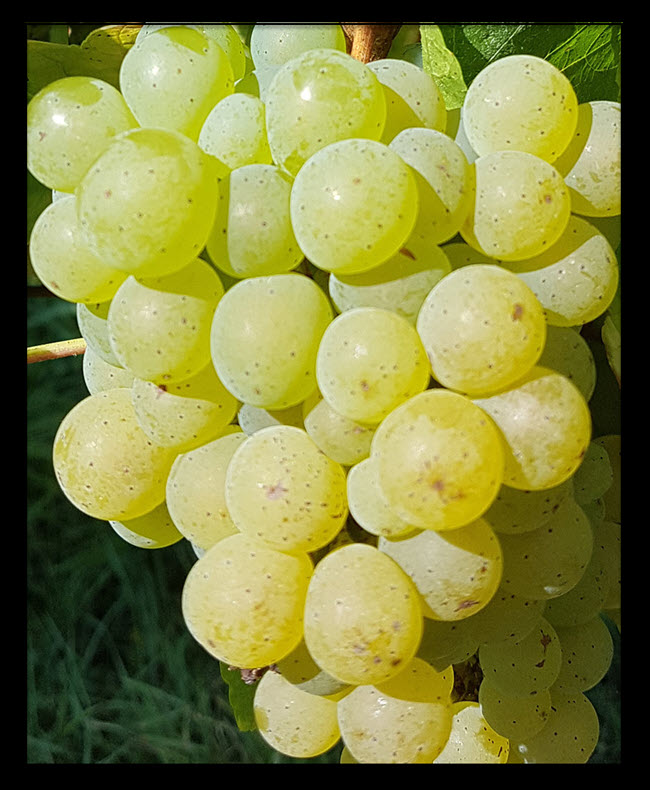 Silvaner (Sylvaner) Grape
Silvaner grape is another white grape variety grown in Germany (West) and Alsace (French wine region). Popularly known to be the kind of grapes used to make Liebfraumilch, a German wine during World War II. Though Liebfraumilch loses its popularity wayback early 1970, Silvaner also goes with it. Therefore at present, Silvaner is considered to be the third most planted grapes in Germany, after Riesling and Muller-Thurgau.
Silvaner is characterized to have a light pear skin color. It has an aromatic notes of herbs, spice and almond with flavors such as citrus peel, pineapple and almonds.
Silvaner are best paired with Tapas, grilled fish and salad.
---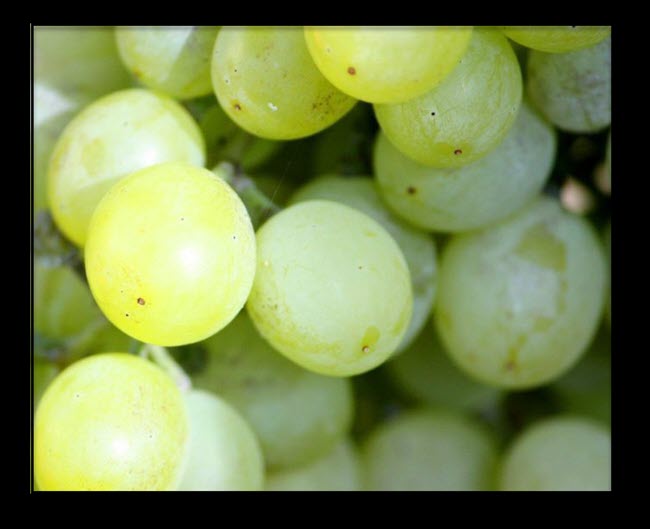 Pinot Blanc Grape
Pinot Blanc is originally cultivated in Alsace (northeast of France), but Pinot Blanc grape can also be found in the Burgundy wine region in France. Pinot Blanc grape has gained its popularity and is now grown in other regions of Germany:
Baden and Palatinate: Pinot Blanc is also known as Weissburgunder
Austria: Pinot Blanc is also known as Klevner
Spain and Italy: Pinot Blanc is also known as Pinot Bianco
Pinot Blanc grapes is characterized with skin color of pale yellow, an aromatic notes of spice and almonds with creamy, fruit, citrus and smoke flavors.
Pinot Blanc is best paired with fish dishes, white meat, salad, dressings and sauce (creamy)
---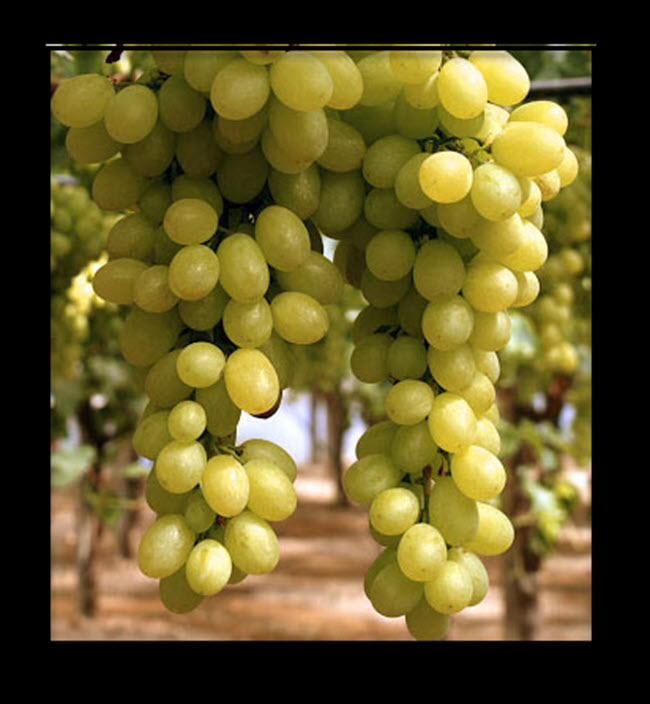 Airen Grape
Airen is another white grape variety that originates in Span. In fact, Airen grapes generally hold at least 30 % of Spain's growing vineyards since Aireen Grape thrives well on hot and dry conditions as that of in Spain.
All over the world, Airen grape is now ranked as the top 3 grown and planted grapes in relation to the surface are of planted grapes. Cabernet sauvignon and Merlot comes first and second.
---
Marsanne Grape
Marsanne is a white grape variety grown in France, but is also known in wine regions such as California and Australia.
Marsanne grape is often used as a blending grape with other grape varieties such as Viognier, Roussanne grape and Grenache Blanc.
Marsanne is characterized as skin color of straw with hints of golden green. It also has aromatic notes of roasted nuts, white peaches, spice and flowers with flavors such as apricot, acacia, beeswax and Mandarin Orange.
---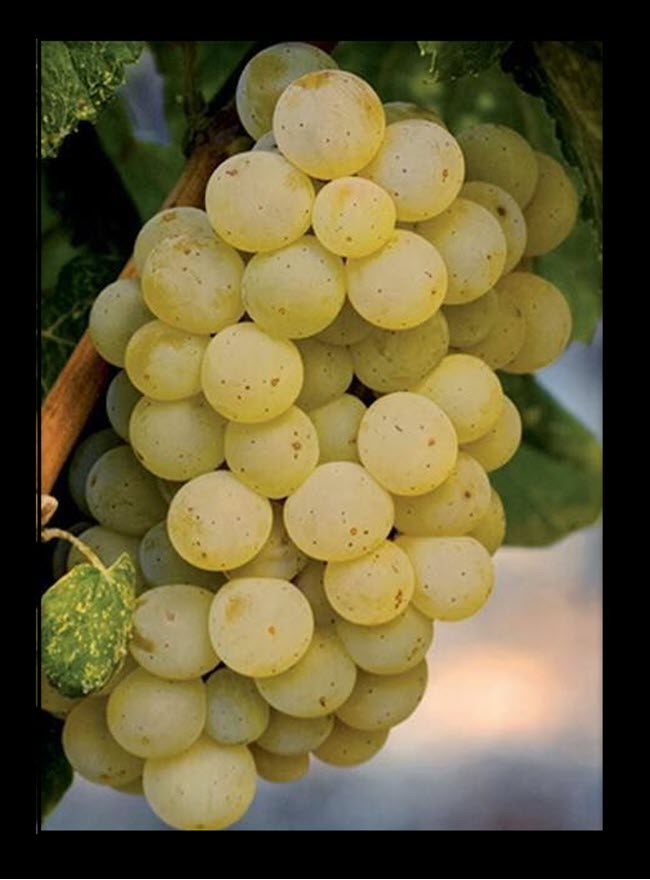 Albarino Grape
Albarino Grape is also known for as Alvarinho. It is another white grape variety found grown in North Atlantic Coastline in Spain and Portugal.
Abarino white wines has a taste similar to that of Sauvignon blanc with aromatic notes of citrus fruits (grapefruit and lemon) and Stone fruits (Peaches and Nectarines)
---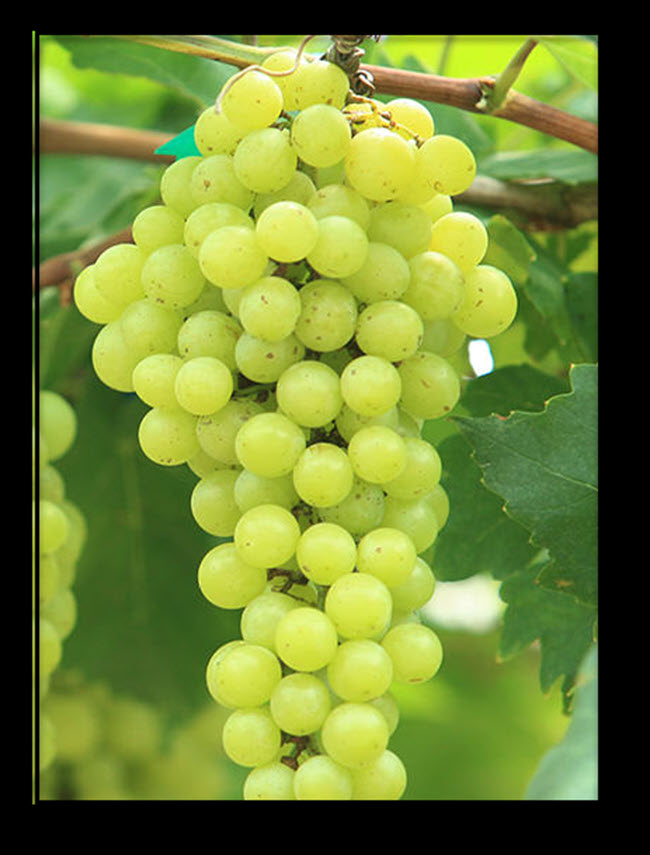 Verdicchio Grape
Verdicchio is a white grape variety grown in Wine region of Marche in Italy. The term Verdicchio comes from the word "verde" which means slight green or yellow.
Verdicchio is characterized with high acidity but with good alcohol content. It has an almondy bitter finish.
---
Pedro Giménez
Pedro Giménez is another white grape variety widely known and is the most popular white grape in Argentina. It is cultivated in a small area, Mendoza region, despite that it has still become popular in all areas of the world.
Pedro Giménez wine is usually placed in a sealed bottle that can lasts for between 24 to 48 months, however once opened and sealed is broken it typically lasts between 1 to 2 months.
---
FAQs
What are white grapes good source of?
White grapes are good source of Potassium, they basically helps in balancing fluid levels in the body. Aside from that, Potassium helps lower risk of heart attack and lowers high blood pressure.
Are white grapes sweeter than red grapes?
White grapes tend to have a sour taste whereas the red grapes and Blue grapes are more sweeter.
Are White grapes high in sugar?
Although most of the grapes have a relatively amount of sugar, which make them sweeter, however a moderate amount to consume can be safe even with diabetes.