Green fruits play a vital role for those who are looking for healthy options. Most of the green fruits provide a sour and delicious taste. Aside from that, green fruits are loaded with important vitamins and minerals like vitamin A, vitamin C, potassium, and folate, as well as phytochemicals and fiber.
What Are The Different Types of Green Fruits
A green fruit has a protective effect against cardiovascular disease, lowers blood pressure, and prevents strokes. This green food is abundant in nutrients that are beneficial for heart health and they could come in shapes and sizes. Let us find out some of the typical delicious green fruits that you can find in your garden or at your local market.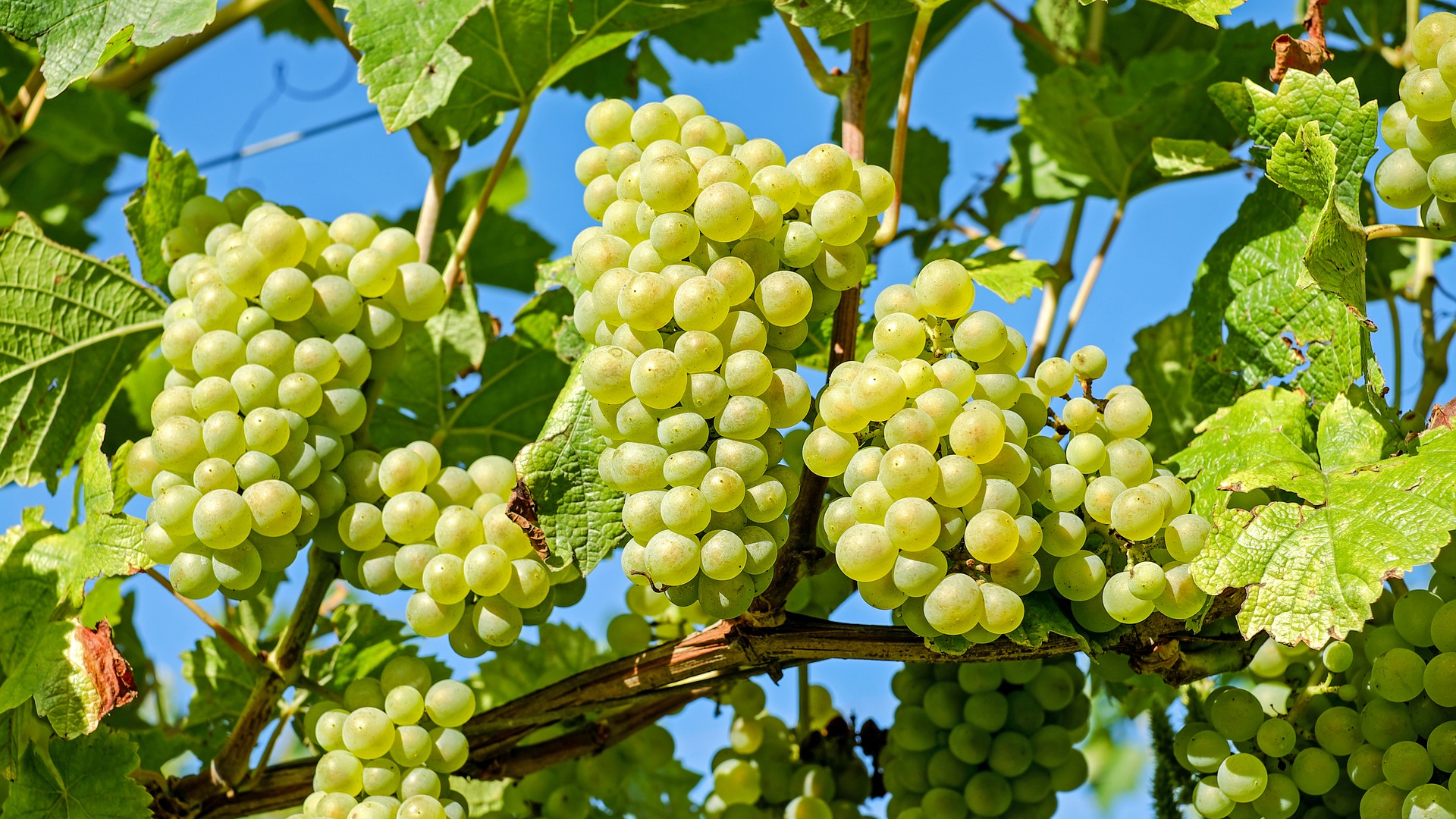 Green Grapes
These small green berry fruits that grow in bunches on vines are also called as white grapes. Green grapes are also popular snacks as they are sweet and you can munch in without making a mess.
Green grapes also come in different shapes, such as an ellipsoid shape. Other varieties of these grapes are round, or they can be ovoid-shaped. These common green fruits may include varieties such as Mustang grape, Muscat grape, and Champagne grapes.
These green grape varieties have their own usage. Mustang grapes are great for making jellies, pies, and grape juice as they are naturally sour green fruit. Muscat grapes have a whitish substance on the light green skin and they are small, round green grapes. From the name itself, champagne grapes are used in making wines and they are pea-like green fruits that are tiny, but with a sweet taste and firm skin.
---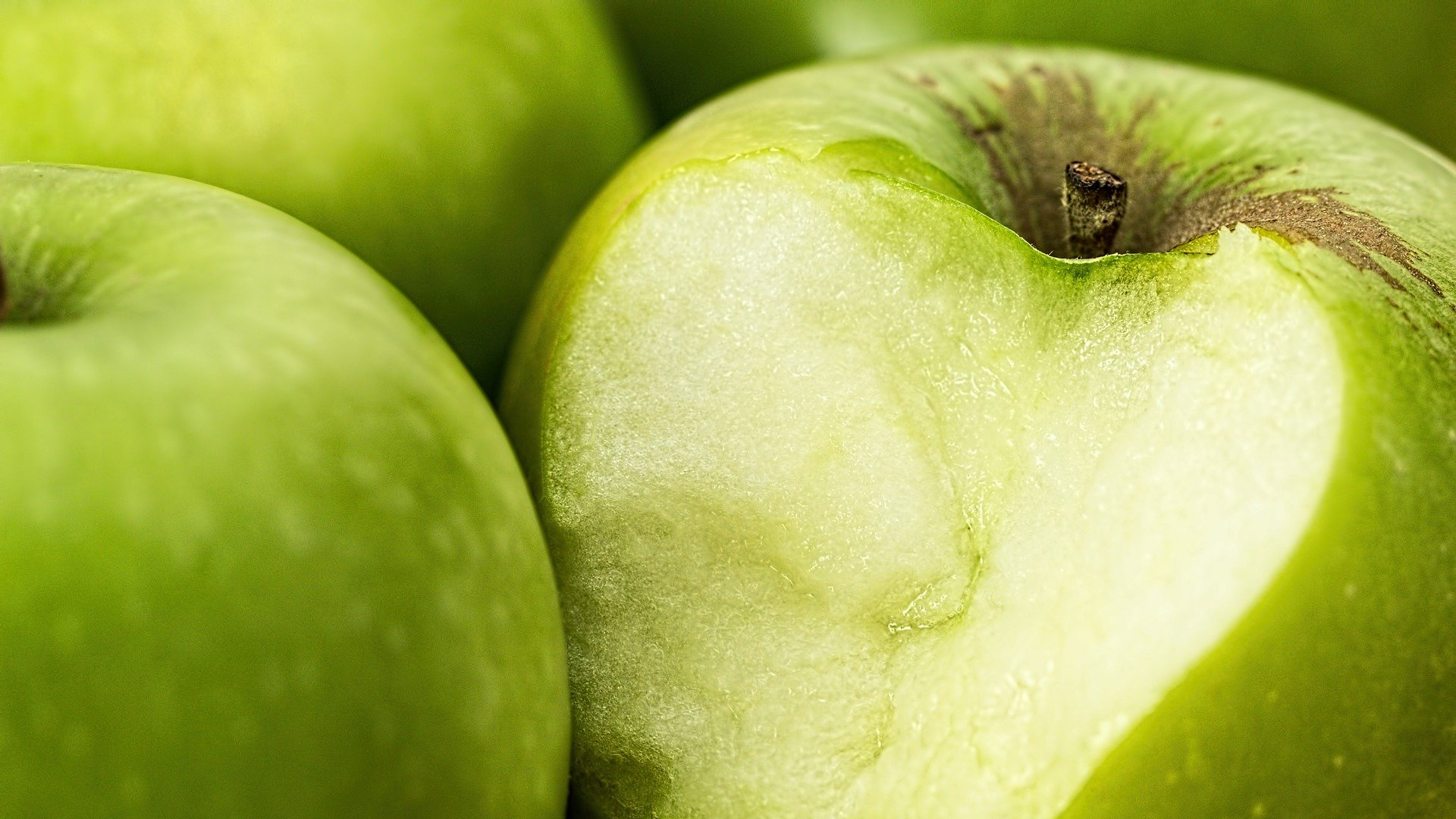 Green Apples
Talk about one of the most common green fruits, green apples can be grown in your backyard and they are also readily available in stores and supermarkets. Some popular green apples include Granny Smith, Newtown Pippin, Crispin (Mutsu) and Golden Delicious.
Unlike other common apples that develop shades of blushing red when they are ripe, these varieties provide different shades of green when they are ready to eat. Green apples usually provide waxy skin and crunchy white flesh.
Since green apples produce fruit that is less sweet and a tarter taste than red apples, they are mainly used in cooking or often eaten off the tree. The fresh, crunchy flavor is perfect when making salty and savory food, such as mature cheese. They can also add freshness to your sandwich.
To differentiate the famous green apple varieties, here's their description. Golden delicious is a classic green apple that has a pale green color that may have hints of yellow. They are the epitome of the crunchy, sweet white flesh.
The sizable Japanese apple, Crispin or Mutsu, also has a firm, crunchy flesh with a sweet flavor surrounded by the yellowish-green skin. Granny Smith and Pippin apples are the choices for cooking. They both have firm flesh with a tart to sweet flavor. The only difference is that Granny smith apples have a tart to almost sour taste.
---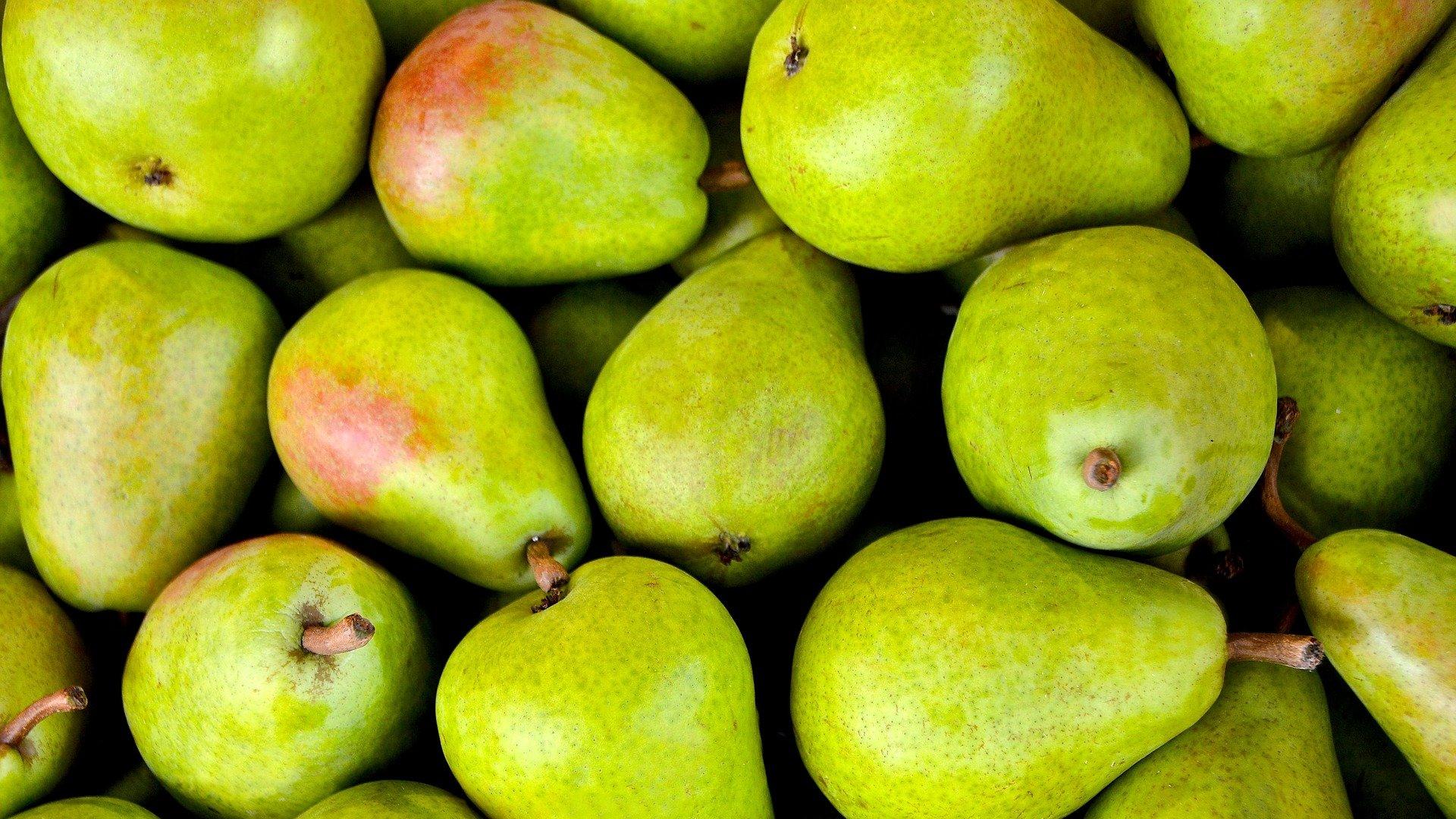 Pears
Pears consist of many varieties and they offer different shapes, taste, color and texture. Most of them have smooth green skin, known as green pears. There are varieties that sport hints of redness and a distinct shape.
Ripe pears provide white flesh that is normally soft and juicy with a sweet taste. The texture of the flesh may also vary, as some of them have crisp, firm flesh which is good for poaching. Other varieties will have that soft, melt-in-the-mouth flesh which is very juicy.
When it comes to green pears varieties, comice pears will be the sweetest in taste. Nashi pear or Asian pear is also a very well-known type of spear. These small round golden green fruits are good for snacks. Nashi pears have a shape that is comparable to apples with light green to yellowish skins surrounding the white flesh.
---
Mexican Sour Cucumber
Don't be fooled by these little green fruits. Though it is called sour cucumber, this Mexican miniature watermelon has a taste that is sweet, especially if they are on the right maturity. They are like small green berries with the looks of a watermelon.
Since they are from the same family of cucumbers, the small green fruits of the Mexican sour cucumber also grow in vines. Mouse melon, pepquinos, cucamelon, or Mexican sour gherkin are also the other names of the Mexican sour cucumber.
---
Honeydew Melon
If you are looking for one of the sweetest types of melons, check out the Honeydew. This large round, oval-shaped, green fruit with a pale yellowish-green skin and light green sweet flesh can measure from 6" to 9".
Honeydew melons also contain high-water content with 90 percent water. If you have tried yellow cantaloupe melons, they have similar taste to the honeydews less the musky-ish aftertaste. Honeydew melons are often incorporated in salads and smoothies, but you can't go wrong if you will eat them on their own.
---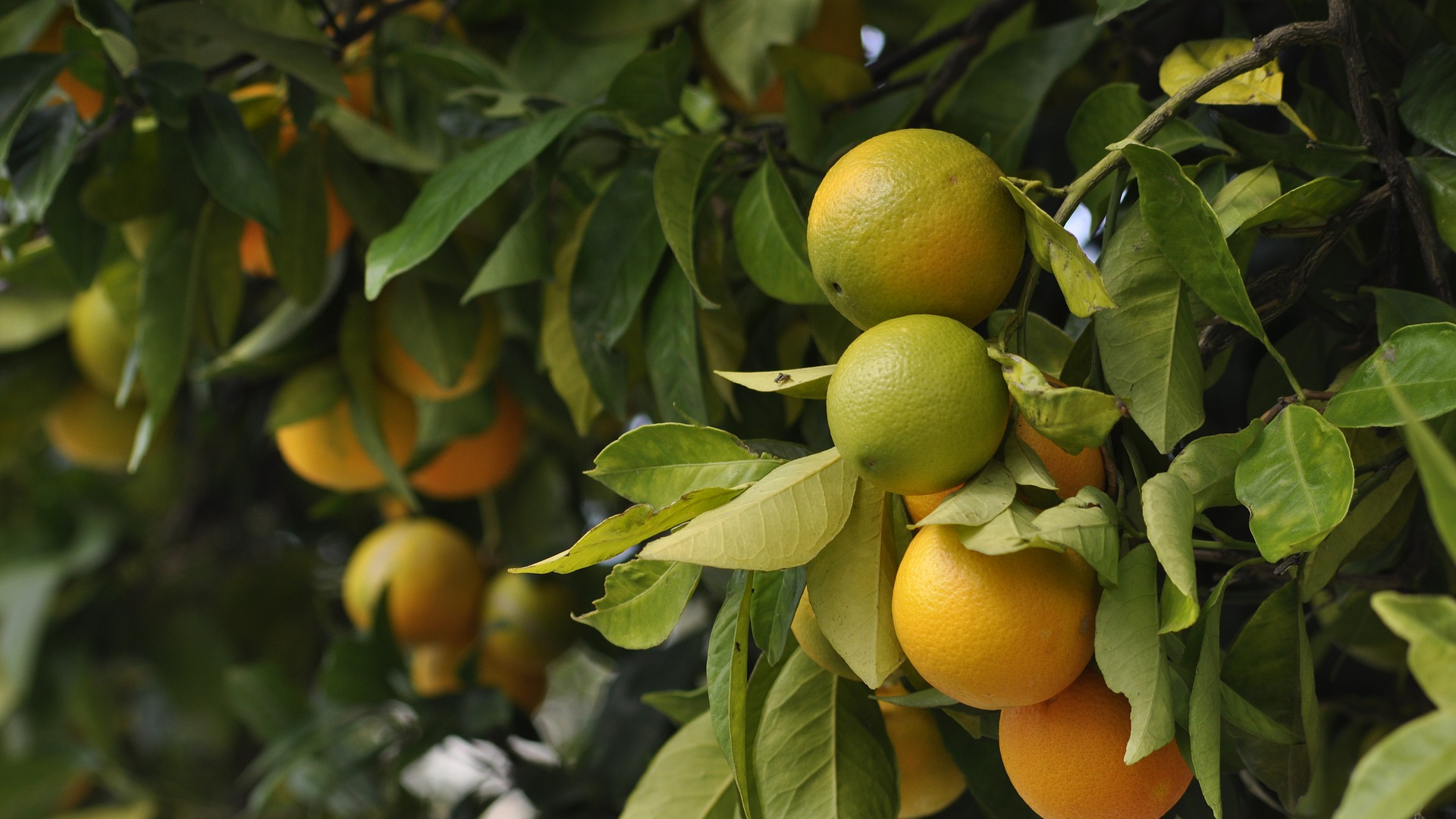 Sweet Green Oranges
Citrus fruits are often incorporated with a sour taste, but the sweet green orange is a delicious exotic green fruit, a citrus hybrid which tastes like a tangerine. It has an odd looking green fruit with rind like a lime fruit but orange flesh like an orange.
Sweet green oranges stay green until they are ripe, especially in regions with warmer climates. Other regions with temperate climates may produce partly green and partly orange to completely orange rinds.
---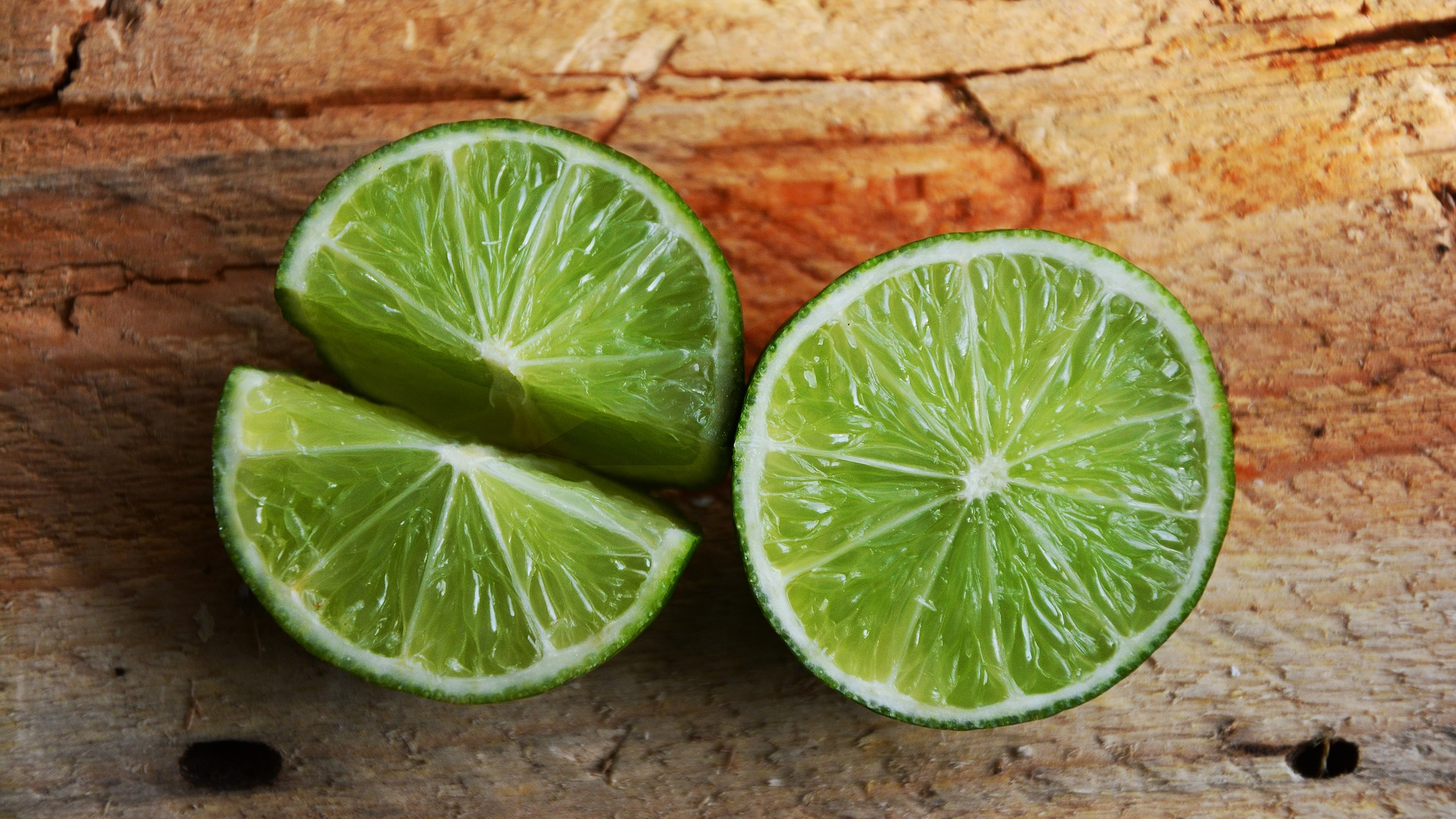 Limes
Talking about sour citrus green fruits, limes would be one of them. These round green citrus fruits with a sour taste could destroy the beauty of your face and could make your lips pucker. In general, they are slightly larger than a golf ball.
Green limes possess thin green rind covers light green citrus chunks. Limes also give a more bitter taste when compared to lemons. Key limes, just like most of the varieties of this green fruit, have a smooth green skin that turns into a yellowish color when ripe.
There are other famous varieties of limes, such as Bears lime, Kaffir Lime, and Finger Limes. They are often used in different cooking recipes. One good example would be the Key lime pie, or chutneys like lime pickles that are famous in Indian cuisine.
---
Jamaican Tangelo
Due to its strange-looking citrus fruit with a bumpy light green skin, Jamaican tangelo is famous for being called ugli fruit. This pear-shaped green fruit is about the size of a grapefruit. The juicy flesh taste is also sweeter than grapefruit, but it is more sour than an orange.
Ugli fruit is actually a natural hybrid of a tangerine and pomelo, which is also called Uniq fruit and its botanical name is Citrus reticulata × paradisi.
---
Kiwi Fruit
Typically grows on woody vines in USDA zones 5 through 9, this fuzzy green fruit has brown skin covering tart light green flesh that contains tiny black seeds. If we are to compare the size of the green kiwifruit, it is about a hen's egg size.
Eating the light green flesh would provide that sharp taste with some sweetness. Citing some health benefits, Kiwi fruit can help maintain a healthy blood pressure and provide a boost of Vitamin C, just like some citrus fruits.
---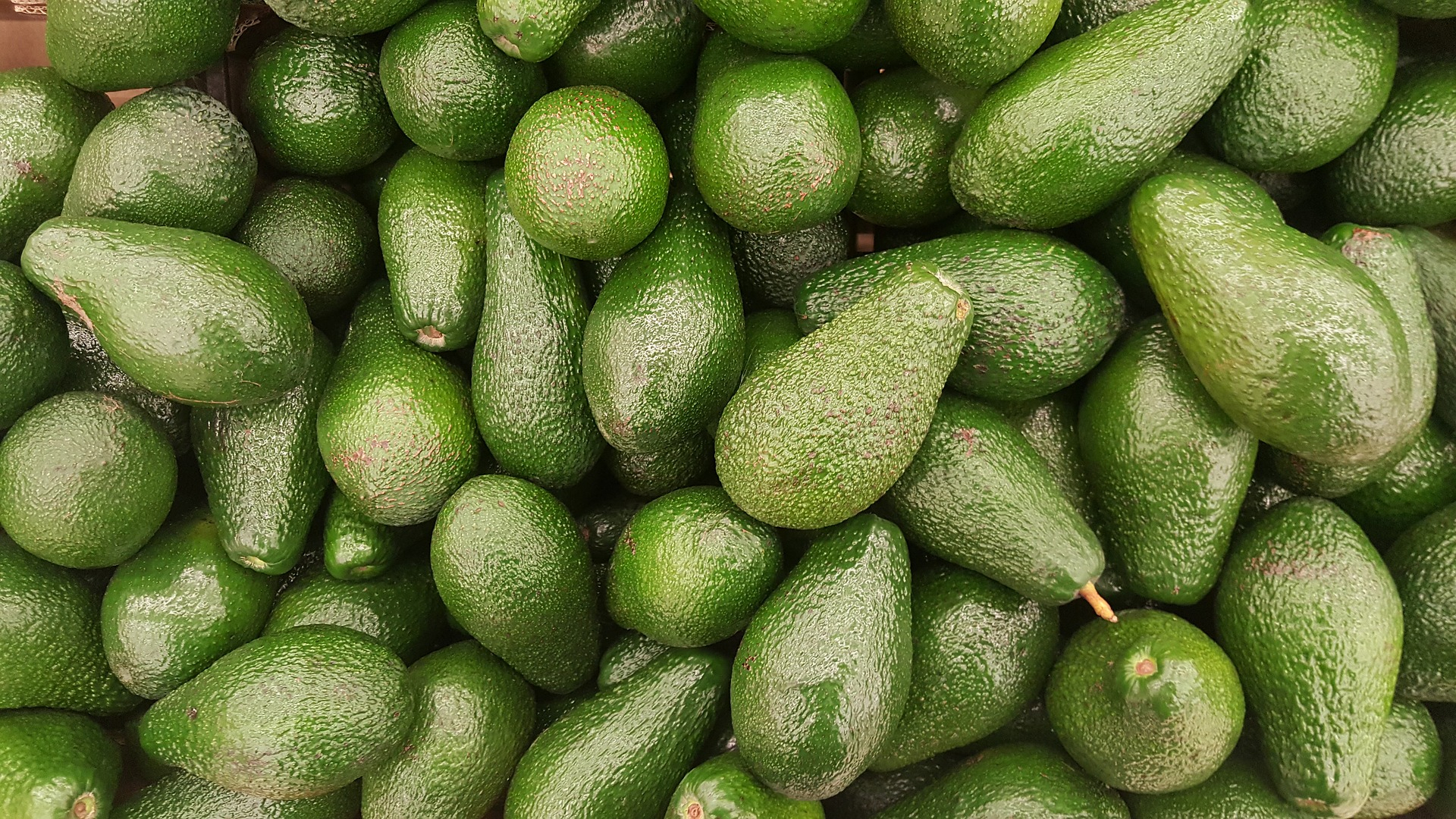 Avocados
Avocado is a green fruit that has a dark-green bumpy skin and grows on trees. However, there are avocado varieties with smooth, bright green shiny skin. The pear-shaped fruit of avocados that can measure between 3" and 8".
Avocados are classified as large berries in the botanical world, but culinarians consider them as a vegetable. Aside from the green avocados, there are varieties that offer purple, black, brown, or green skin when ripe.
---
Other Type of Green Fruits
There are many different green fruits that are still available out there. They offer different health benefits and they have their own usage. Some of them are considered as super foods and contain lots of vitamins and minerals.
You may have them sweet or sour. Other green fruits may have that exotic taste and unusual shapes. Some of them are commercially grown, while some are usually found in the wild.
Health Benefits of Green Fruits
Eating green fruits is certainly a good habit to achieve good health. Most fruits and vegetables provide health benefits. They can help prevent certain heart disease or prostate cancer, as some of them contain elements like beta-carotene, that could kill cancer cells.
Fruits and vegetables can be part of your regular diet to achieve excellent health benefits. Vegetables such as leafy greens can be eaten with other fruits like red fruits. There are a lot of ways to get those essential vitamins and minerals needed for better health.
Talking about fruits and vegetables, there are lots of options to choose from. You can have green onion, green cabbage, green beans, green peppers, Chinese cabbage, brussel sprouts (brussels sprouts), broccoli rabe, chayote squash, and asparagus.
For other fruits, you can have tomatoes, cucumbers, or purple grapes. They are rich in vitamins and minerals, such as Vitamin K, ellagic acid, and beta carotene. Some of them may help fight against certain cancers.
Don't limit yourself on the options that you can have to achieve a holistic care of your body, and that is by eating healthy fruits and vegetables.