Did you know that according to one estimate, there are around 1,800 types of cheese in the world?
* If you buy through links on our site, we may earn an affiliate commission. For more details, please visit our Privacy policy page.
Now, that's a lot of cheese.
Whether you are trying to explore various kinds of cheese or you are looking for a new ingredient for your next recipe, the list in this blog will surely help you.
Today, we have gathered some of the best and most popular cheeses that you should know. As a bonus, we have added images of these cheese types, so you can instantly recognize them.
Are you ready?
Let's begin!
Different Types of Cheese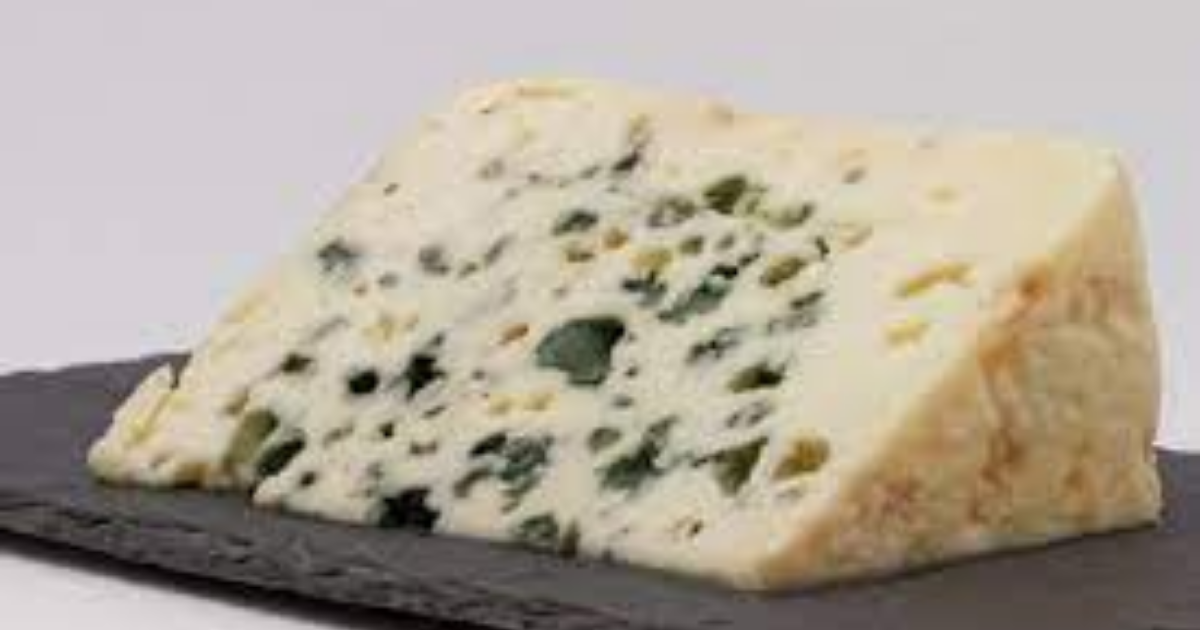 When it comes to blue cheese, the Roquefort cheese is on top of the list.
It is the best-known blue cheese from Southern France and is made of a type of milk that comes from sheep.
Description
The Roquefort cheese is something special because of the name itself.
According to EU law, the only cheese that can be called Roquefort are those cheeses aged naturally in the Combalou caves of Roquefort-Sur-Soulzon.
The Roquefort cheese is predominantly white but it comes with a bluish tinge of blue color produced by the added molds during the aging process. This makes Roquefort one of the most popular blue cheeses.
Overall, it has a tangy taste and looks crumbly. The exterior part of the Roquefort cheese is slightly salty. In France, Roquefort attained the nickname, "King of Cheeses."
Buy it now on Amazon
---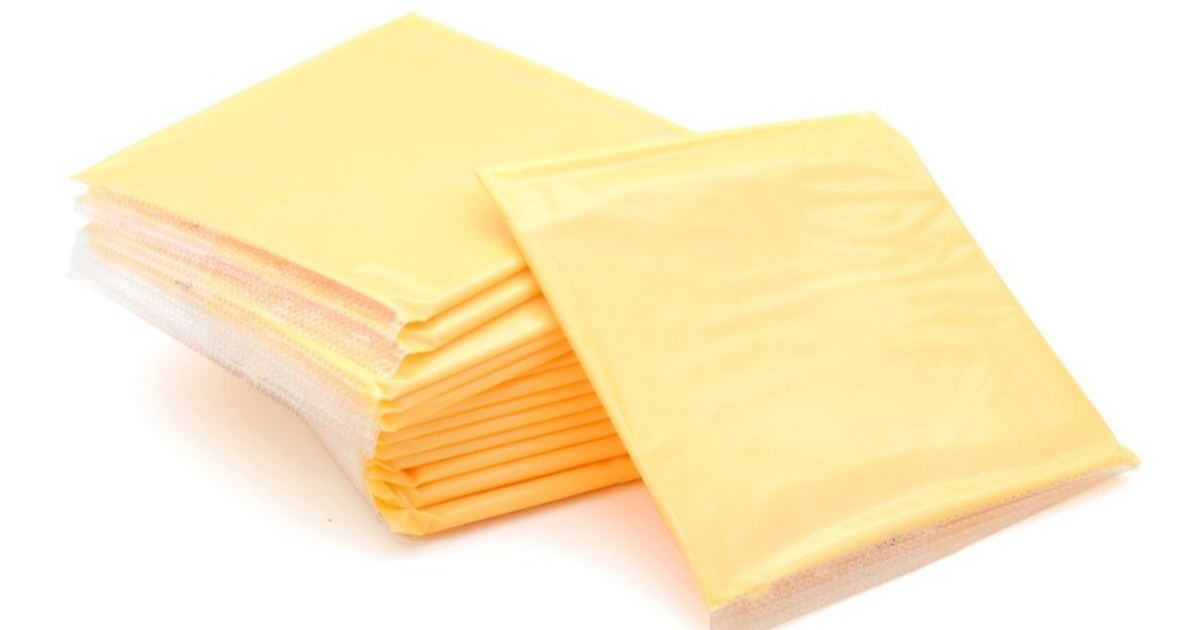 The American cheese is made primarily for commercial use. Thus, it is not the healthiest type of cheese you'll find in the market. It has a high amount of sodium and calories.
Description
The American cheese is smooth and creamy. It is made of blended natural cheeses and texture.
Technically speaking, American cheese isn't really cheese. It contains less than 51% curds. Still, it is sold as processed cheese in the market.
With a flavor that can easily go together with burgers and various recipes, it's not surprising that American cheese is the go-to cheese of many people, not just in the US, but also in various places in the world.
Buy it now on Amazon
---
Camembert is another popular cheese type in France. Its name bears the place where it originated. Camembert was first made in the latter part of the 18th century.
Description
The first camembert cheese was made with unpasteurized cow's milk.
Manufacturers add mesophilic bacteria and rennet to the milk and let the mixture coagulate by itself.
The curd that is formed from the coagulation is then cut into cubes.
Salt is added and then transferred to low cylindrical camembert molds.
Once the whey is drained evenly from the cubed curds, it is then cured with a type of mold known as Penicillium camemberti.
The whole process of making Camembert cheese may take at least 3-4 weeks.
The overall look of Camembert is like a round cake.
It is soft and creamy. The surface is also moist. On the outside, you'll see its trademark bloomy rind that you can also eat.
Buy it now on Amazon
---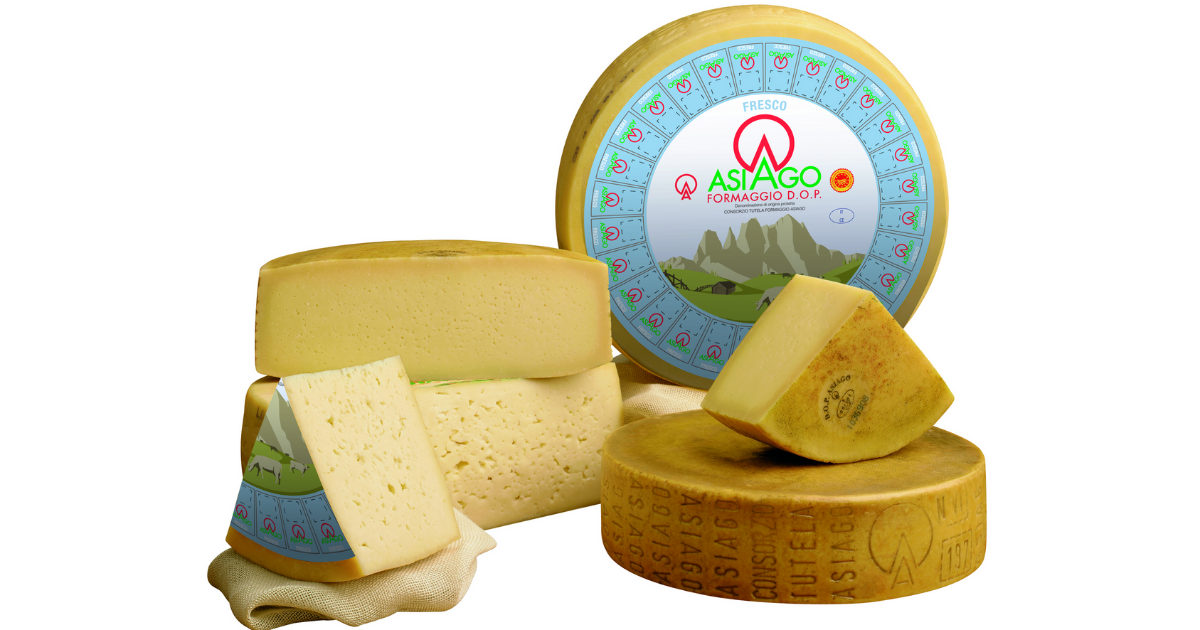 Asiago cheese is one of those types of cheese that can only be produced in specific places in Northern Italy, namely Veneto and Trentino.
Description
While Asiago itself can be produced in other parts of the world, other brands can't call their cheese authentic Asiago, unless they are produced in the right regions in Italy.
If you wish to buy the real Asiago cheese, look for the D.O.P. sticker.
Asiago cheese can either be hard or soft cheese.
Its texture and firmness heavily depend on how long it is aged. The cheese is made from cow's milk and is sold in two varieties — the aged and fresh.
When you look at Fresh Asiago, it has small, irregular holes. It also has a thin rind and sports a white to pale yellow color.
The fresh Asiago comes with a sweet and sour flavor while its smell is buttery.
On the other hand, the aged Asiago is more solid in texture. It has a darker yellow and amber color. The aged Asiago has a stronger flavor and nutty plus yeasty smell.
Buy it now on Amazon
---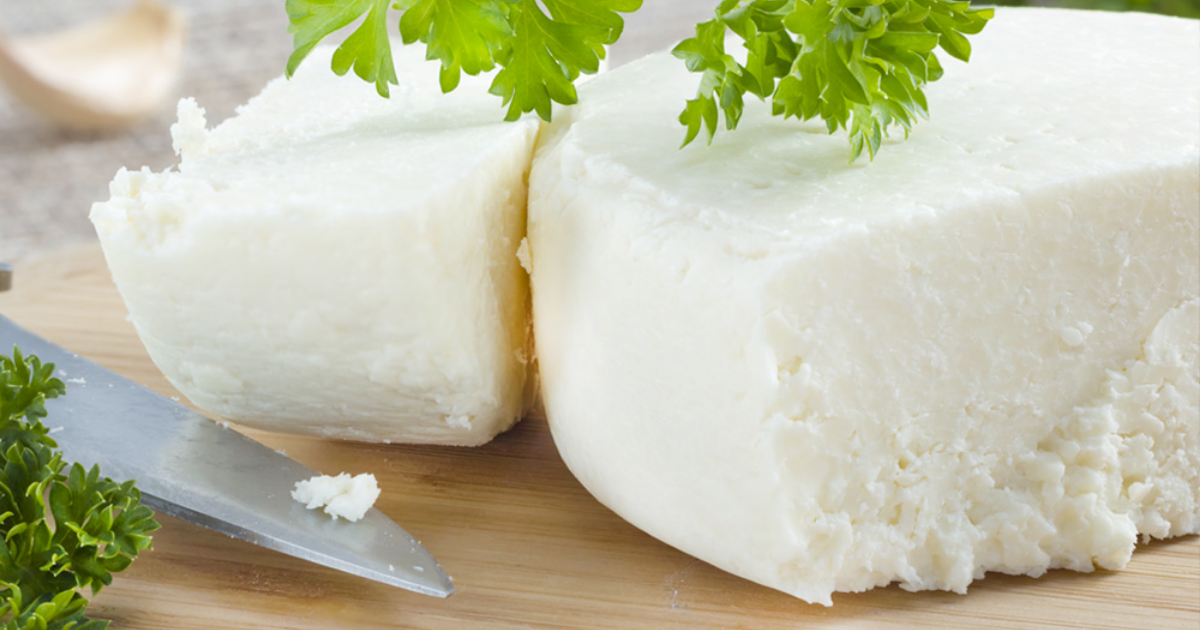 Cotija cheese is named after the Mexican town Cotija located in the state of Michoacan. This cow's milk cheese is best known for its salty taste and crumbly appearance.
Description
There are two types of Cotija — the fresh and aged type. Both Cotija cheese types are salty. However, the aged is much harder than the fresh one.
One particular characteristic of Cotija cheese is that it can't easily be melted.
Thus, it is used as a finishing touch to any dish such as tacos, beans, tostadas, and enchiladas.
Cotija's unique attributes make it a popular choice. Thus, it can easily be found in grocery stores around the US, especially in Hispanic specialty groceries.
Buy it now on Amazon
---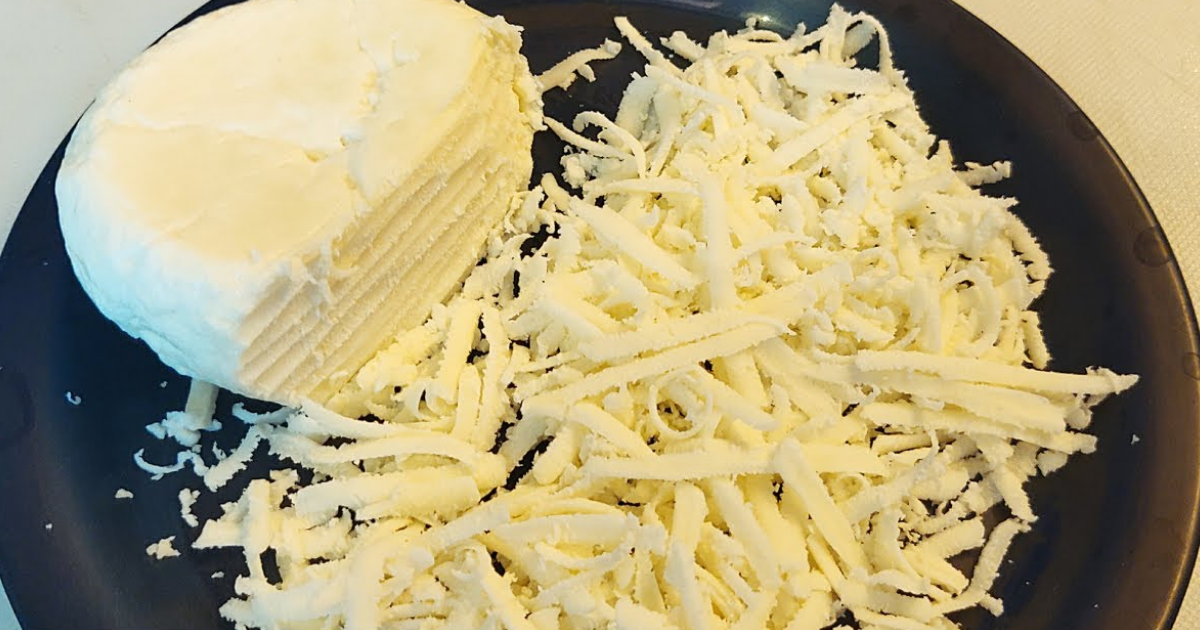 Mozzarella cheese is more than just a pizza topping. There's a lot of interesting things to know about this type of cheese.
Description
In its earliest time, mozzarella cheese is produced using the milk of water buffalos found in Italy and Bulgaria.
Nevertheless, because these buffaloes are not readily available in most regions, people turned to cow's milk.
Originating from Italy, Mozzarella cheese comes with a supple, springy, and stringy texture. It does not have rinds and it is dominantly white in color.
Mozzarella cheese is easy to prepare even in your home. There's no aging needed and should be eaten fresh.
Buy it now on Amazon
---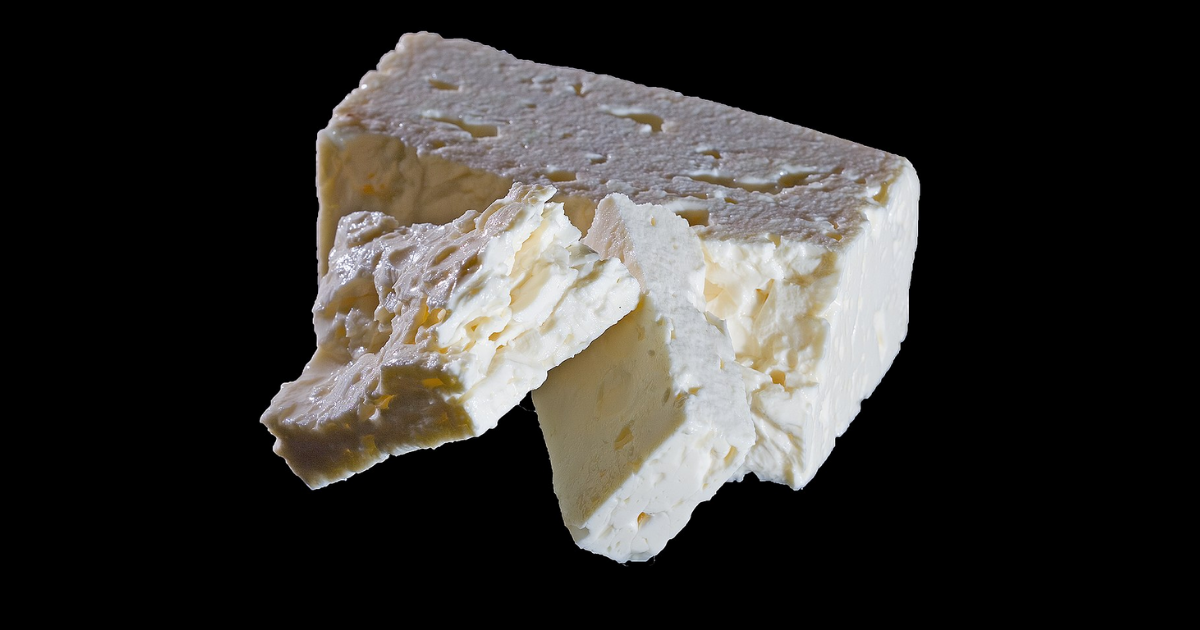 Feta cheese was first produced in Greece. This cheese is traditionally made with sheep's milk, which has twice the fat content of cow's milk.
Today, some manufacturers use a blend of sheep's milk and goat's milk.
Description
Feta cheese is considered to be a nutritious type of cheese. It comes with a high level of calcium and B vitamins.
However, it is not an ideal choice for people who need to decrease their salt intake. The reason is that the brine of Feta is high in sodium content.
Feta cheese is also referred to as pickled cheese.
Because it is cured with brine, it gets saltier and harder as it ages. You will see Feta cheese with creamy white color. It has small holes in its crumbly textured body.
The Greeks love their Feta cheese.
The cheese is so popular in Greece that authentic Feta cheese barely leaves the country. Thus, the majority of Feta cheese that gets exported comes from Denmark, Italy, Australia, Germany, and the United States.
Buy it now on Amazon
---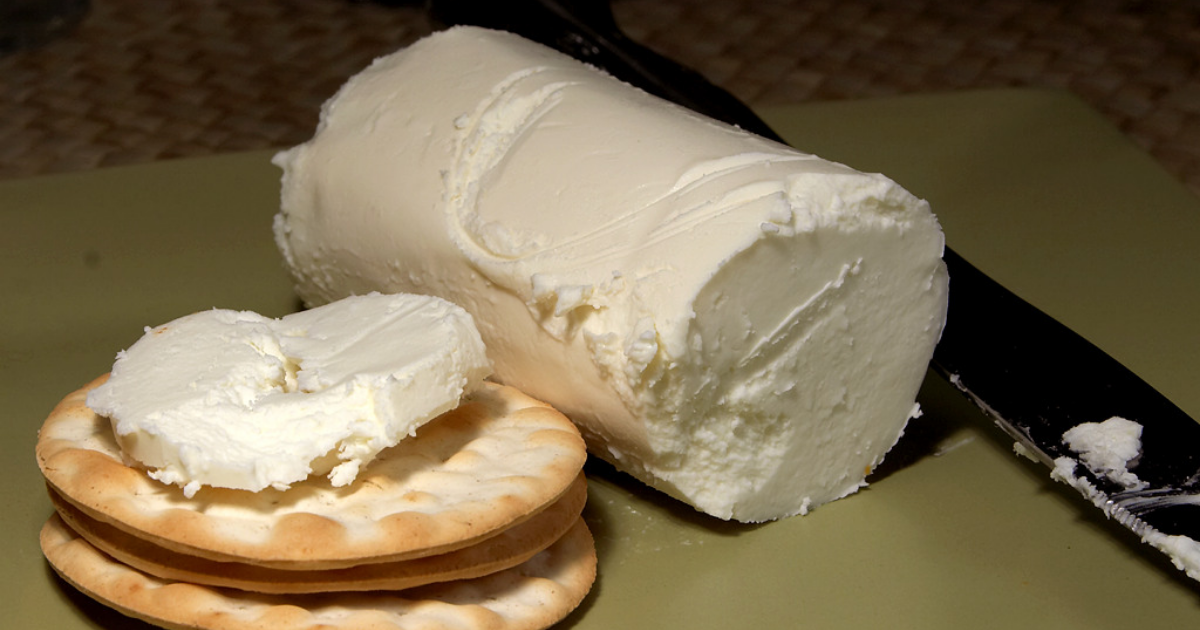 Chevre cheese is considered to be a work of art for many French artisans.
The process of producing Chevre cheese includes adding rennet to pasteurized or raw milk in large containers. From there, the milk is left by itself to form a dense curd.
The whey is then drained from the soon to become cheese. Salt is added to the mixture. It doesn't just add flavor but also prevents unwanted bacterial growth.
Description
Like other types of cheese, Chevre can be served fresh or aged. If aged, it can take up to 12 weeks for the Chevre cheese to fully develop.
True to its reputation to be a work of art, the Chevre cheese doesn't contain artificial additives and fillers.
Talking about its flavor, the Chevre cheese comes with different degrees of strong flavors. There are different variations of Chevre cheese. So, you can expect that its taste may vary.
As a cheese made of goat's milk, the Chevre cheese comes with a tangy and earthy flavor.
The fresher the cheese, the softer it is. It can have a creamy and spreadable consistency. As it ages, it becomes dry and hard.
Buy it now on Amazon
---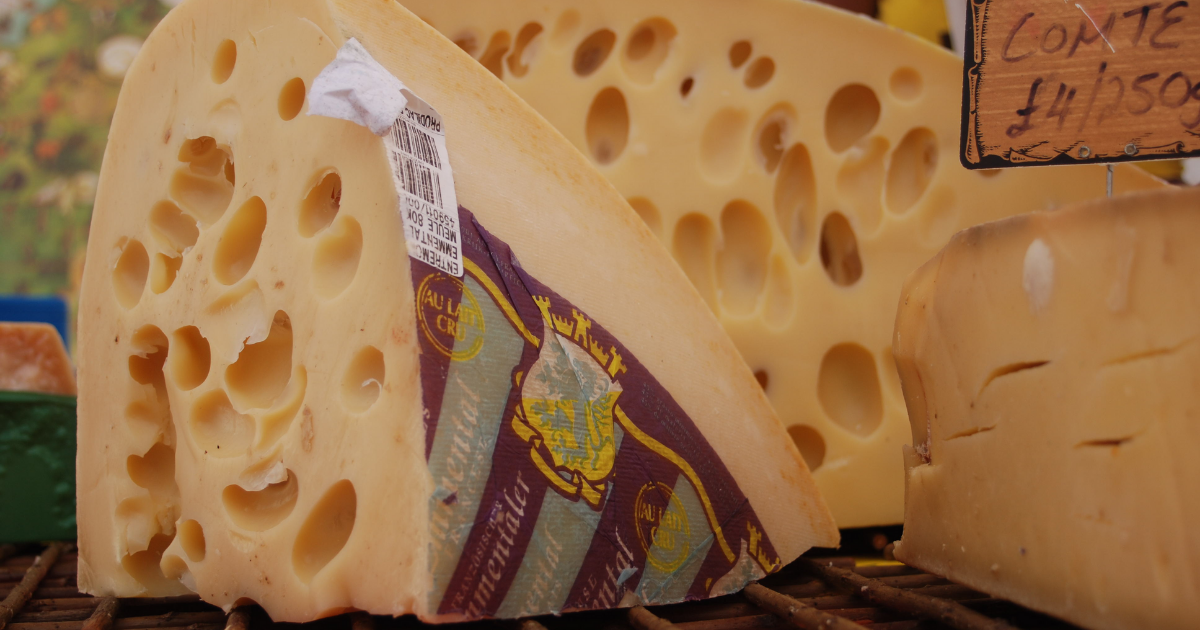 Emmental cheese is made of cow's milk and it originated in Switzerland.
It is believed that this cheese was first produced in Emme, a place in Switzerland, in the 13th century, making it the oldest Swiss cheese.
Because of its ancient history, Emmental cheese is a big part of Swiss heritage.
Description
The most distinguishable feature of Emmental cheese is its large walnut-sized holes, which is something you will not usually find in other types of cheese.
There are different variations of Emmental cheese. Thus, you'll also get a range of flavors, which includes mild, buttery, fruity, and stronger flavors.
The cheese is semi hard and can easily melt. It is a traditional cheese choice when making cheese fondue.
If you want to buy authentic and the healthiest Emmental cheese, look for the appellation d'origine protégée (AOP) or protected designation of origin (PDO) status mark on the packaging.
This is an important indication that the Emmental cheese was made in Switzerland's designated regions.
Not only that, but the mark ensures that the cheese was made with fresh and raw milk, the one that is not pasteurized. The milk is produced from healthy cows fed with hay and grass.
The PDO- or AOP-marked Emmental cheese also doesn't have any GMO ingredients or additives.
The Emmental cheese is known by its different names — Emmentaler, Emmental, and Emmentaler. It has a smooth but semi hard texture. The rind found on its other layer is hard and can't be eaten.
Buy it now on Amazon
---
The Gouda cheese originated in the southern part of the Netherlands and is usually made of cow's milk. The Gouda cheese is quite unique because of its caramel-like flavor enhanced by its aromatic, nutty, and sweet smell.
The creamy texture of Gouda cheese will embrace your palate as it melts in your mouth.
Description
To make Gouda cheese more exciting, you'll love the salt crystals formed randomly throughout the cheese. The rich and full flavor of Gouda makes it an integral part of the Netherlands' culinary culture.
The process of making Gouda cheese is almost the same as other types of cheese.
The fresh milk, which can be raw or pasteurized, is poured into a big vat. Once the cheese is firm, it is compressed by weights, making it ready for brining. It takes about a month to more than 12 months to age Gouda cheese.
Buy it now on Amazon
---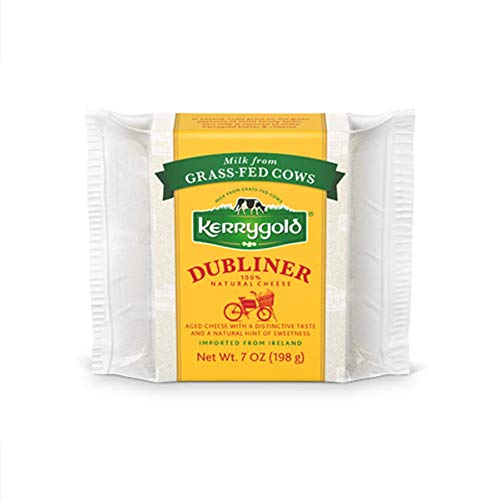 Cheddar cheese or simply cheddar originated in Somerset, England. In fact, there was a time when cheddar was only produced in England, but today, it has become one of the most popular types of cheese around the globe, especially in England.
According to statistics, more than 50% of cheese consumed in the country is cheddar.
Description
Made with cow's milk, cheddar has a slightly crumbly texture. It is a hard cheese with a white to pale yellow color. Sometimes, you'll find cheddar cheese to look orangey due to added colorings like annatto.
In the UK, Joseph Harding is known to be the father of Cheddar cheese. In his own words, he describes cheddar cheese as a firm cheese that may melt in the mouth as it releases a fine hazelnut-like flavor.
Cheddar is made by using rennet, which separates the curds and whey in cow's milk. What sets apart cheddar from other types of cheese is the "cheddaring" process. It's an additional step in producing cheddar where the curd is kneaded with salt.
Today, there are manufacturers of Cheddar who use caves to mature their cheese. It's an old practice in England that is still being used.
Buy it now on Amazon
---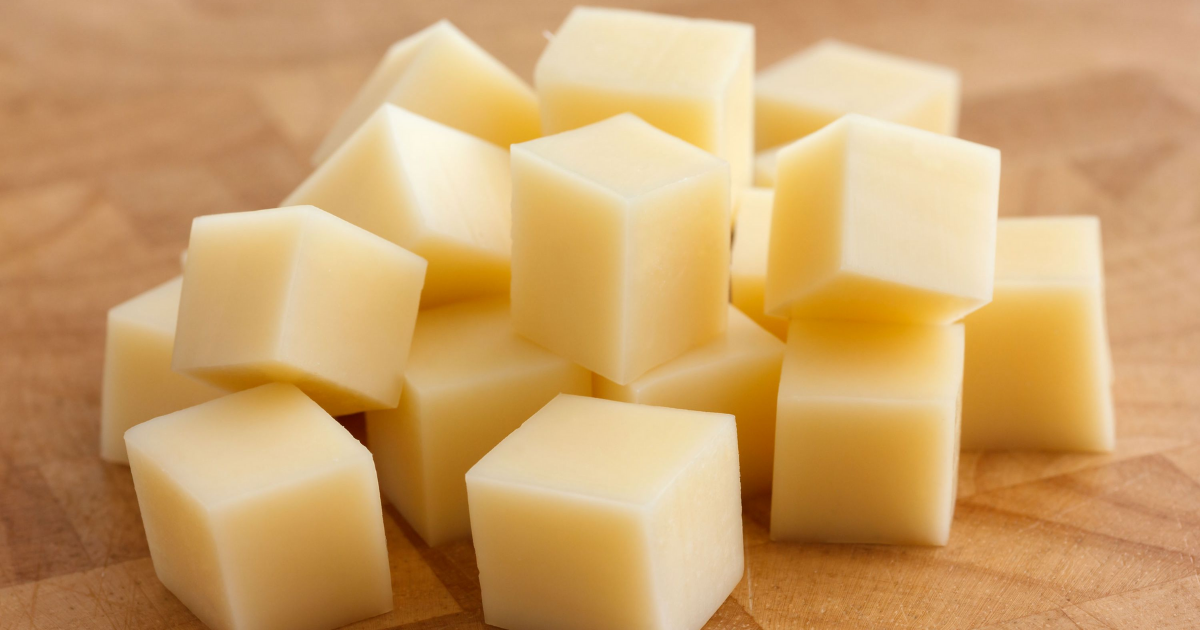 Monterey Jack cheese or simply Jack, is a semi-hard cheese that originated in California. It is primarily white in color and is made with cow's milk. Its taste is slightly sweet and has a mild flavor.
Description
The Monterey Jack cheese was first made during Spanish rule in the late eighteenth to the early nineteenth century.
In a Franciscan monastery in Monterey, Alta California, there were farmers who had a unique way of preparing cheese.
The cheese was then sold by a businessman whose name is David Jacks.
Eventually, the cheese was further developed into what we now call Monterey Jack. Today, Monterey Jack is called "an American original."
There are various versions of Monterey Jack depending on what is added to it or how it is prepared. For example, the Colby-Jack is a marbled version of the Monterey Jack where it is mixed with Colby, a semi-hard cow's milk cheese.
Another version would be the cheddar-Jack where yellow cheddar was added.
You might have heard about Pepper Jack as well where Monterey Jack is flavored with herbs and chili peppers.
When Monterey Jack is aged for a longer period, it becomes a harder cheese and is called the Dry Jack.
Buy it now on Amazon
---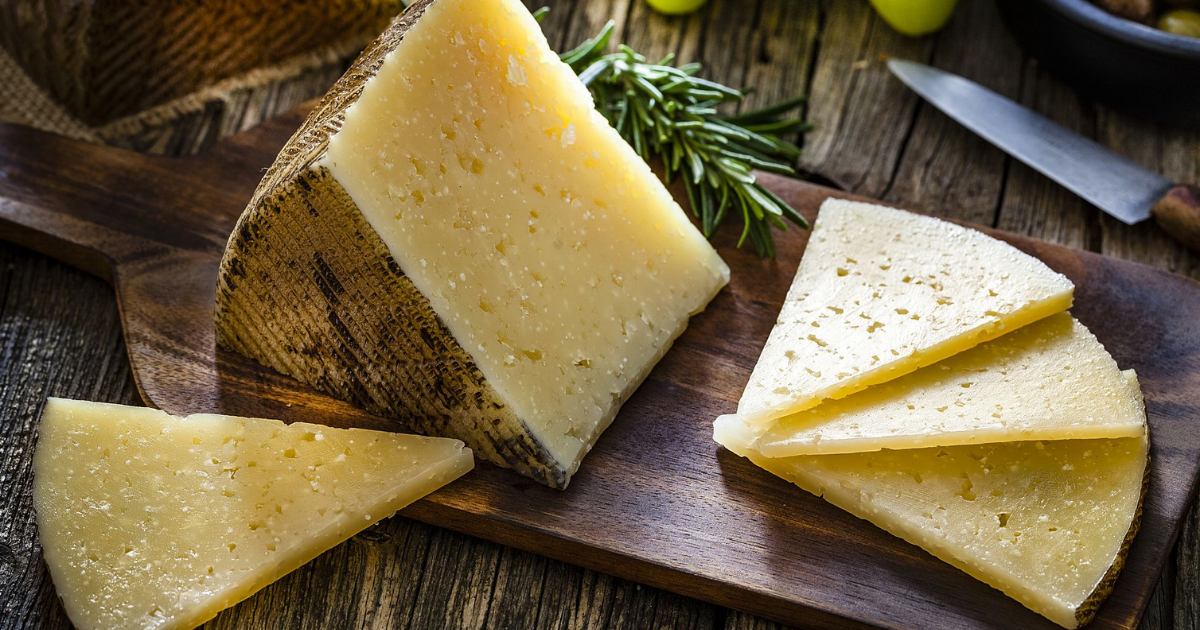 Manchego cheese is made of the Manchega sheep's milk. These flocks of sheep are found in the wilderness of La Mancha, a region in central Spain.
Perhaps the most distinctive feature of Manchego cheese is its herringbone rind plus its sweet-savory, nutty, and fruity taste.
Description
As you take a bite into manchego cheese, you'll smell its soothing aromas of dried herbs, courtesy of the woven mold of grass used during its production.
Looking at the cheese, you'll notice that its body is somewhat ivory in color. As Manchego cheese is aged, you'll see how it turns into flaky and granular cheese.
Paired with honey, marmalade, or almonds, the Manchego cheese is sure to make your food extra special.
Don't be surprised to note how the cheese's unique blend of taste stays on your palate longer than on your plate.
Manchego cheese can be fresh or aged. Fresh Manchego cheese is ready in just 2 weeks while aged Manchego will take a year to mature.
Unpasteurized milk is commonly used. No preservatives or fillers are added.
Buy it now on Amazon
---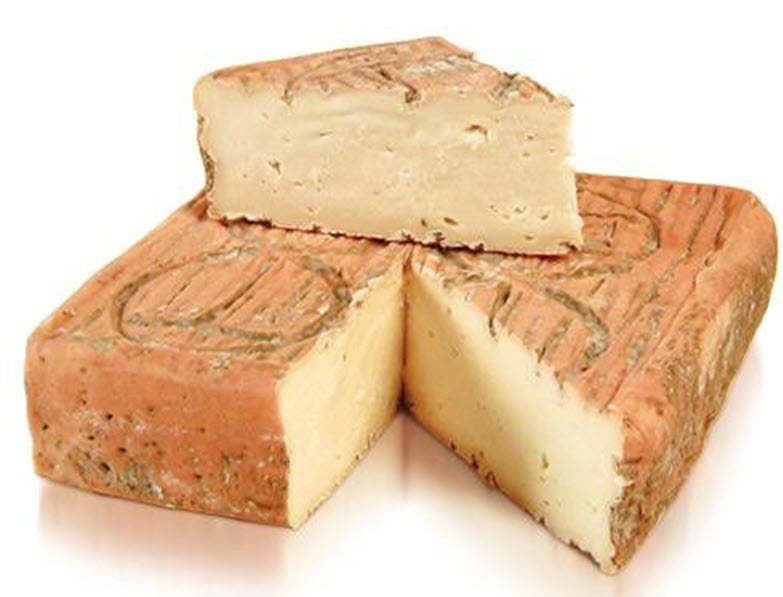 Taleggio cheese got its name from Val Taleggio, which is an Alpine valley in the Lombardy region of Italy.
Taleggio is ripened by smear and is considered as washed rind cheese. It is semi-soft as well. Though it has a strong aroma coming out from its thin crust, Taleggio has a mild taste and a little fruity tang taste.
Description
Taleggio cheese is quite unique because it is only produced every autumn and winter. The production includes mixing acidified milk with rennet.
Traditionally, the processed milk would then be stored on wood shelves inside caves. Manufacturers would then wait six to ten weeks for the cheese to mature.
What's unique about Tallegio cheese is that the manufacturers would wash the cheese once a week using sponges treated with seawater. This is done to suppress mold growth.
The additional process also brings about the distinct rose or orange crust color of Taleggio.
Buy it now on Amazon
---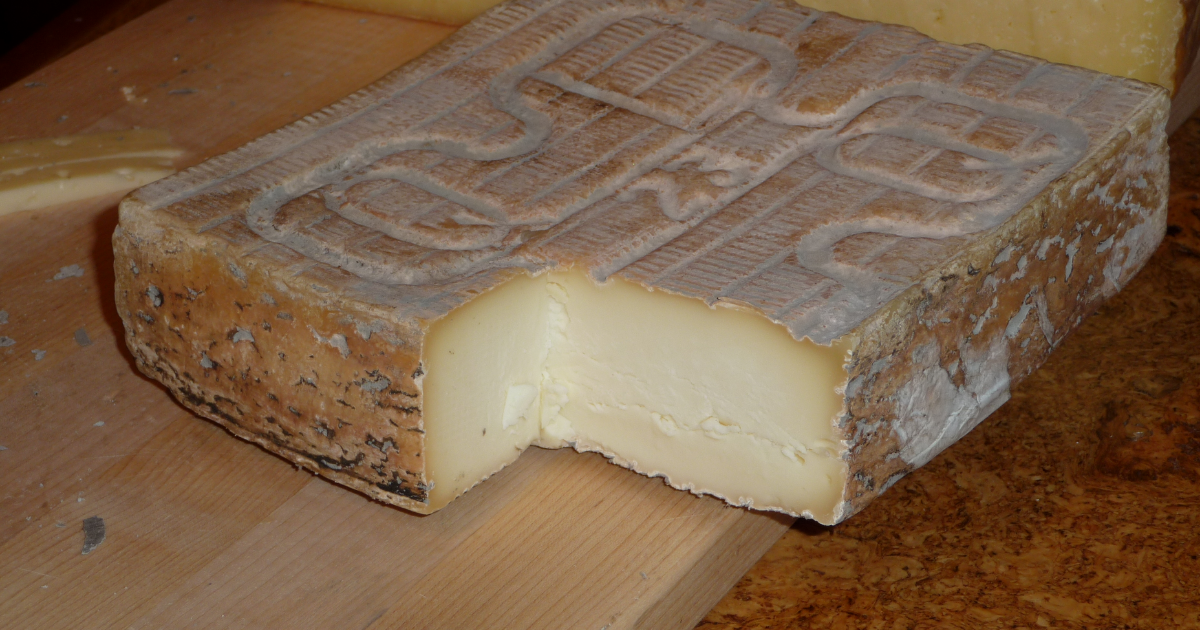 Parmigiano-Reggiano, or better known in the US and other parts of the world as parmesan, is hard, granular cheese made in Italy.
The cheese is produced from cow's milk and it is firm due to its long aging process, which is a minimum of 12 months. However, most Parmigiano-Reggiano cheeses now are aged at least for two years.
Description
There are different types of Parmigiano-Reggiano and it depends on how long it was aged. If you look into the label, some Parmigiano-Reggiano cheeses are labeled as stravecchiones, which indicates the cheese was aged for at least four years. If you read stravecchio, it means it is aged for three years.
If you're looking for genuine Parmigiano-Reggiano, you simply need to check the rind where you will find the words "Parmigiano-Reggiano" stenciled on it. This tells you that the Parmigiano-Reggiano is made in one of these Italian areas: Modena, Mantua, Bologna, and Parma (where the name of the cheese came from).
Because Parmigiano-Reggiano is a deep-seated tradition of the locals, the term "Parmigiano-Reggiano" is protected by Italian and European Law.
Manufacturers can't use the name Parmigiano-Reggiano and even "Parmesan" if the cheese wasn't produced in properly designated areas.
Buy it now on Amazon
---
Cream cheese is quite unique because it doesn't look like other types of cheese. It is too creamy to be called cheese, right? Well, it turns out, cream cheese is real cheese based on the FDA guidelines.
Description
Cream cheese is a fresh cheese made by adding lactic acid bacteria to a combination of milk and cream. You can even create your own cream cheese right in the comfort of your home. Although you would need a starter culture to make it.
Cream cheese is commonly used in making cheesecakes and topping bagels. Aside from that, you can also use cream cheese in spreads, dips, and cheeseballs.
Buy it now on Amazon
---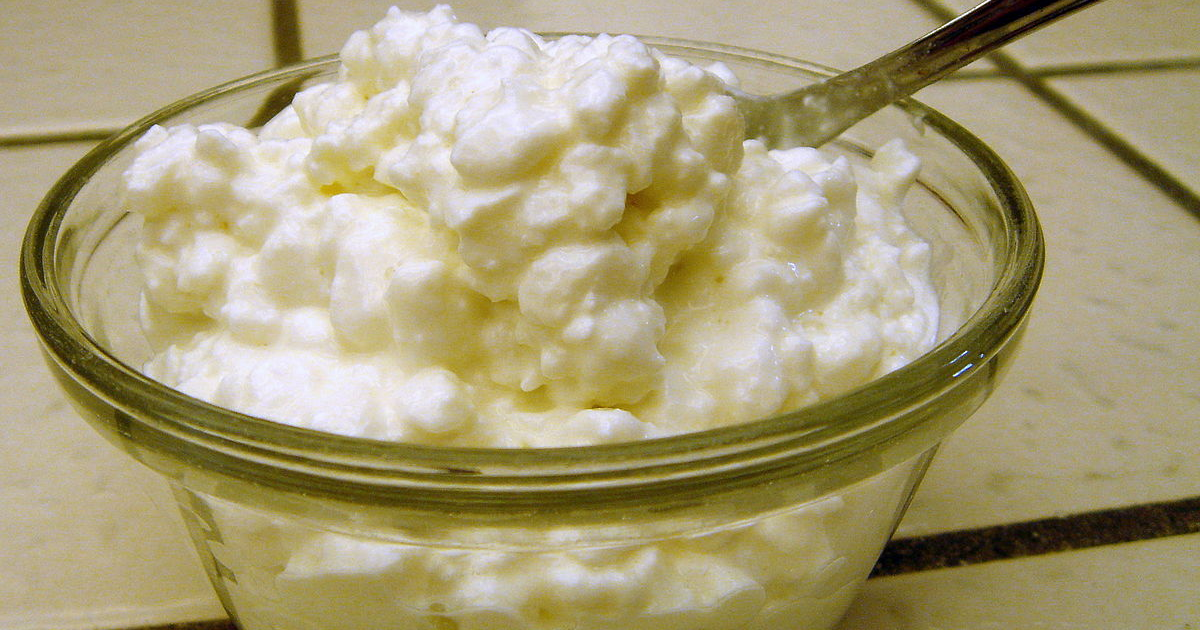 Another unique type of fresh cheese is cottage cheese. By acidifying pasteurized cow's milk, the curds separate from the whey. The curds are then collected and salt is added. Instead of pressing the cheese, it is drained. This makes cottage cheese moister and looser because it retains some of the whey.
Description
Cottage cheese comes with a mild flavor. Because the whey isn't completely removed, it has a soupy and creamy texture.
Cottage cheese is super healthy. It is low in calories but high in protein, minerals, vitamins, and other nutrients such as folate, choline, and calcium.
Buy it now on Amazon
---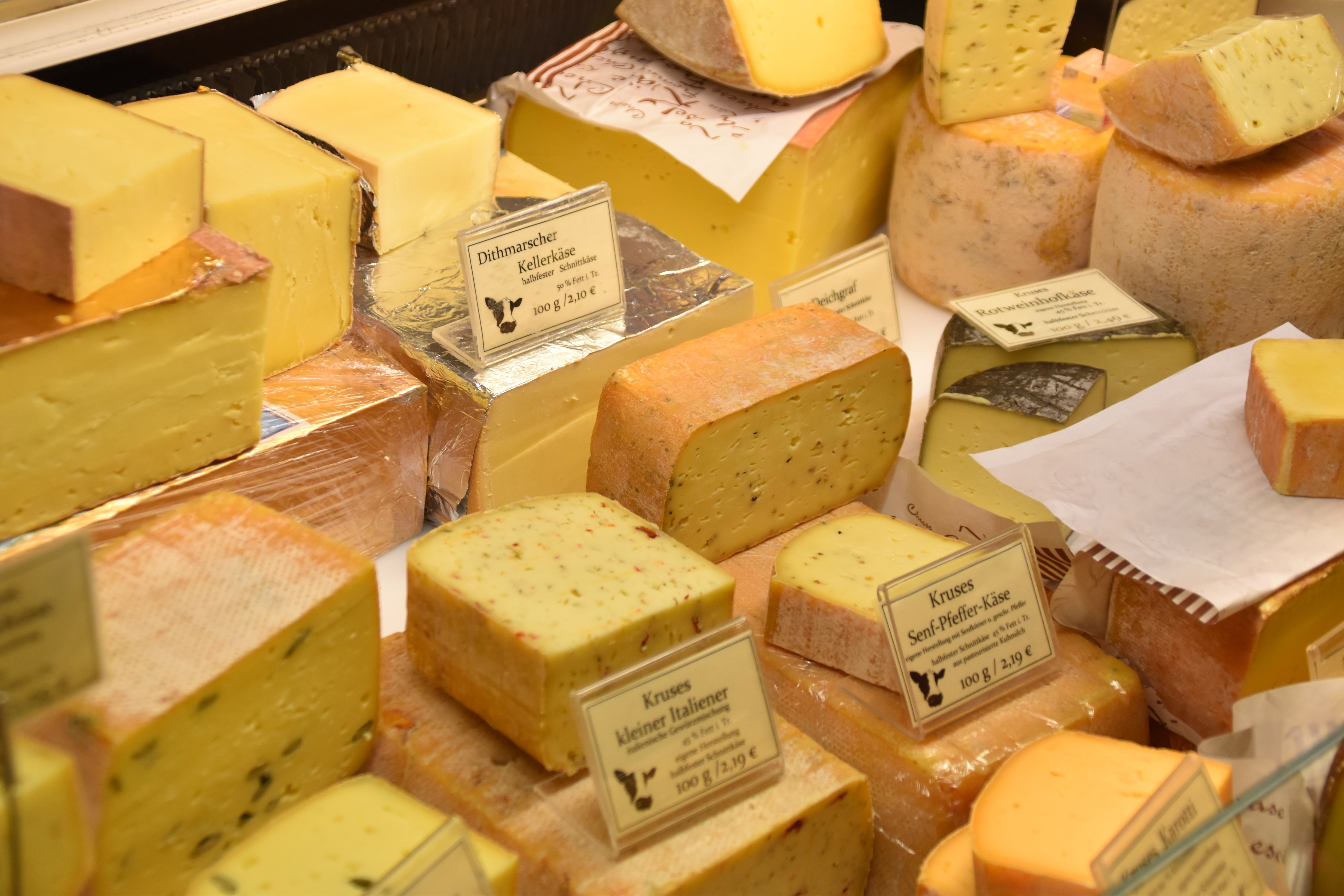 How to classify cheese
No one exactly knows how the first cheese was made. One prominent legend says that it was accidentally made by an Arabian merchant who stored his milk in a bag made of a sheep's stomach.
In some studies, historians mentioned that they have found pieces of evidence that show cheesemaking has already been a practice in Egypt 4,000 years ago.
Because there are hundreds of cheese types out there, people came up with different methods of classifying them. However, the most commonly used classification used today would be the following:
White mold cheese – typically made with cow's milk, the white mold cheeses are produced with the addition of white mold culture to the curd. White mold cheese includes double creme white, camembert, and brie.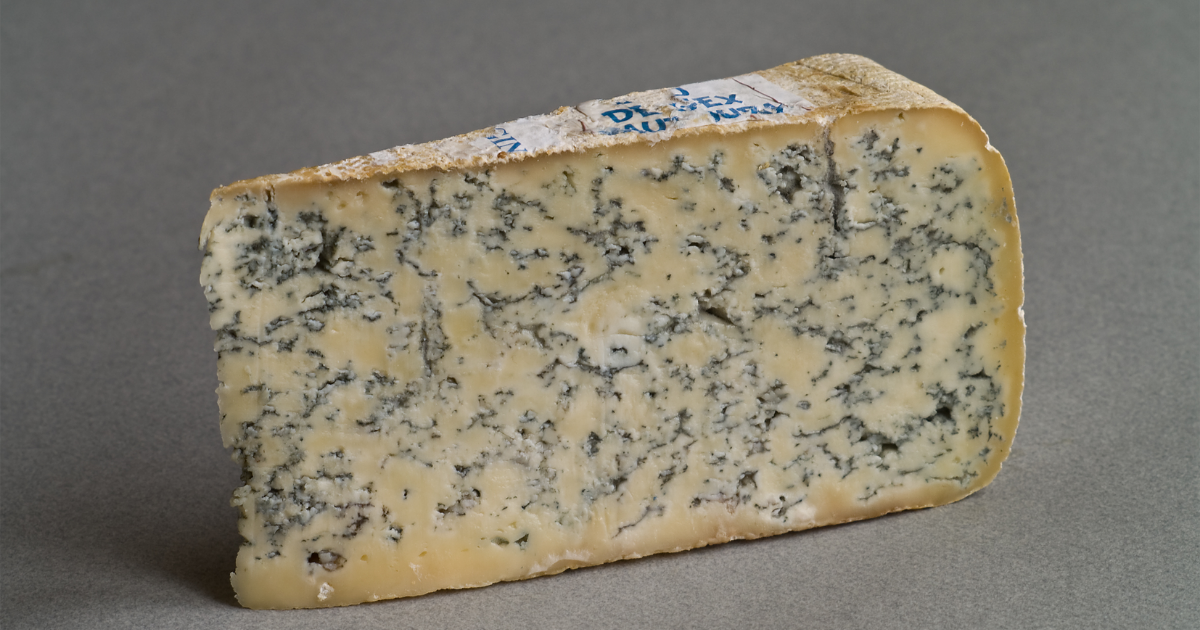 Blue mold cheese – penicillium roqueforti, a type of mold, is added to cheese milk to produce blue mold cheese. Blue mold cheese includes Roquefort & Danish Blue, Gorgonzola, and Stilton.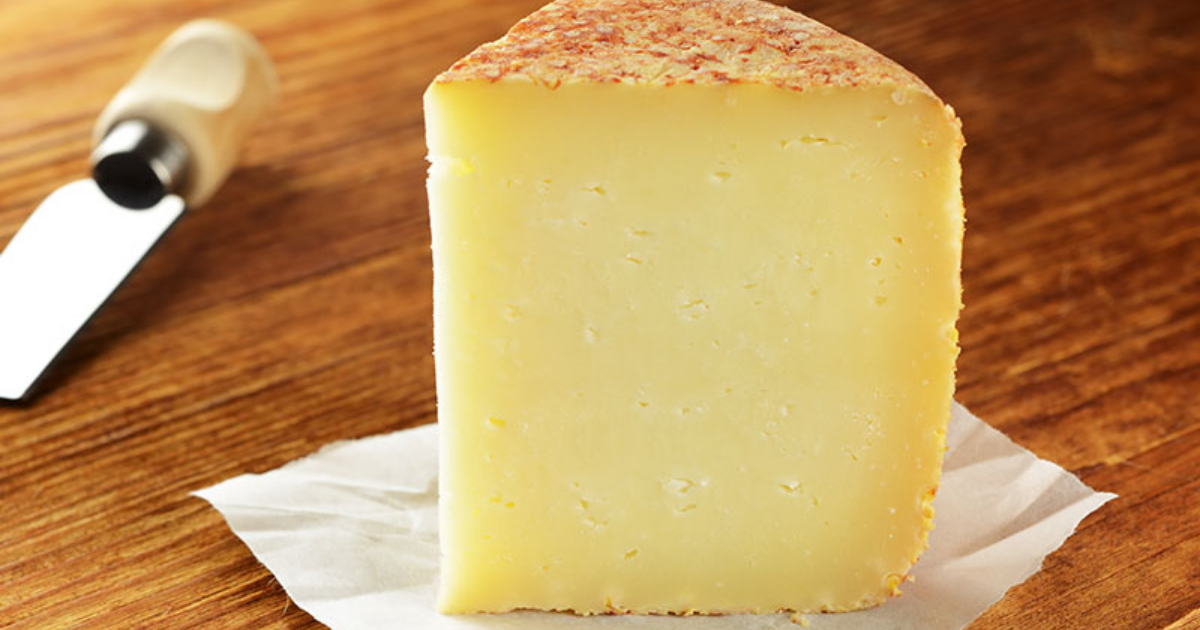 Hard cheese – this cheese is firm and hard. Hard cheeses include pecorino, parmesan, manchego, and grana-padano.
Semi-hard cheese – this is not too hard and yet not too soft. It has a higher moisture level compared to hard cheese. Semi-hard cheese includes cheddar, gouda, and Havarti & Gruyere.
Goat cheese – Goat cheese or better known by its French name, Chevre, is a versatile type of cheese that can be creamy and crumbly in texture and mild and tangy in flavor.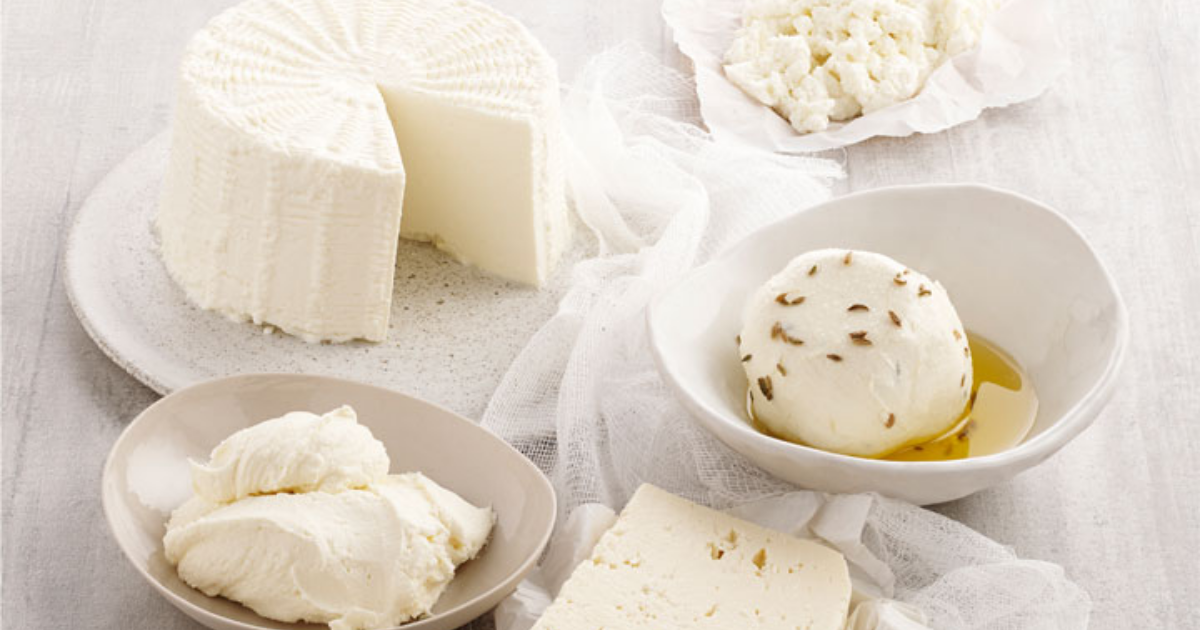 Fresh cheese – as its name suggests, fresh cheese is a cheese that was not aged or pressed. These fresh cheeses are made from fresh curds and are commonly used more in cooking. Fresh cheese includes cream cheese, Mozzarella & Burrata, and Feta.
With all these in mind, you should have a better idea of what cheeses are, its different types, and how it is categorized. When you know more about cheese, you'll have a better way of choosing the right type for you.
* If you buy through links on our site, we may earn an affiliate commission. For more details, please visit our Privacy policy page.