Many individuals drink sparkling wine to mark memorable occasions, whether they're catching up with friends or spending quality time with someone significant.
Although there's much more to sparkling wine than simply bubbles, it's a great choice for any special event you want to celebrate.
If you enjoy sparkling wine and want to learn more about it and the various sparkling wine types, scroll down and continue reading.
Types Of Sparkling Wine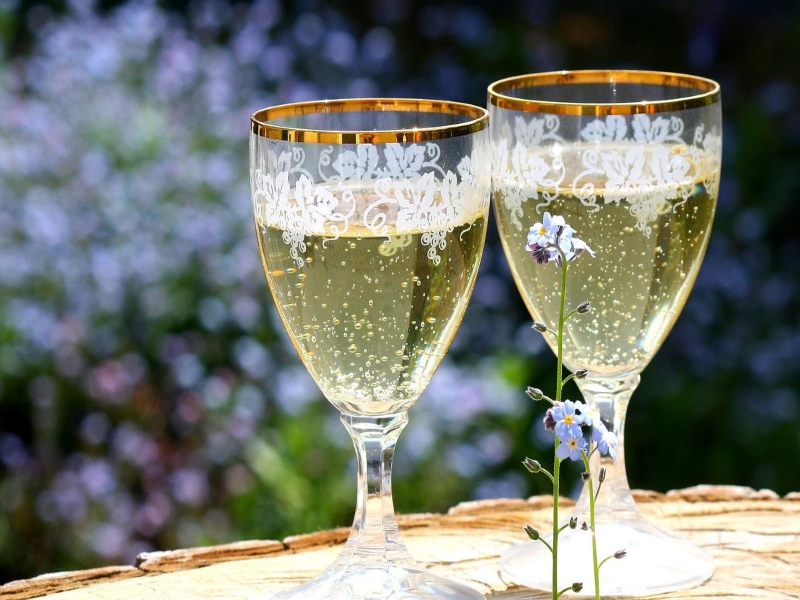 What Is Sparkling Wine?
A wine that contains a high amount of carbon dioxide and is therefore bubbly is called sparkling wine. Despite the fact that the word frequently refers to champagne, countries in the European Union are required by law to only use that term to refer to goods made in France's Champagne area. Although red sparkling wines like the Australian sparkling Shiraz and the Italian Brachetto, Bonarda, and Lambrusco are uncommon, they do exist. Sparkling wine is typically either white or rosé. The flavor of this bubbly wine can range from very dry brut styles to sweeter doux variations.
The carbon dioxide content of these wines gives them their sparkling quality, which may be the result of natural fermentation process, either in a bottle as with the traditional method, in a huge tank built to withstand the necessary pressures (as in the Charmat process), or as an outcome of a straightforward carbon dioxide injection in some less expensive sparkling wines. Although Champagne and sparkling wine are interchangeable terms, not all sparkling wine is Champagne.
Check out the different types of sparkling wines below.
---
1. Franciacorta
Franciacorta is a sparkling wine that originated in the Italian province of Brescia (Lombardy). The largest portion of Italian sparkling wine production is concentrated in the Franciacorta region, which is northwest of Brescia. It is made using a traditional process from grapes grown within the bounds of Franciacorta region on the hills situated between the Brescia city limits and the southern side of Lake Iseo. It received DOC status in 1967, when still red and white wines were also included in the designation. Since 1995, only the region's sparkling wines have been eligible for the DOCG designation.
If you're searching for premium-quality wine produced through the conventional method using well-known grapes like chardonnay, pinot noir, and pinot blanc, which are accepted in Champagne production, not to mention the native erbamat, you should try this type of sparkling wine.
---
2. Sparkling Rosé
A wine variety known as rosé includes some grape skin color, but not enough to be classified as a red wine. Given how simple it is to create using the skin contact method, it may be the oldest type of wine that is currently recognized. Depending on the grape types used and making wine methods, the pink color can vary from a light "onionskin" orange to a vibrant near-purple. The wine is typically referred to as rosé in French, Portuguese, and English, rosado in Spanish, or rosato in Italian.
Rosé wine can be made in three different ways: skin contact, saignée, and blending. Rosé wines come in a variety of sweetness levels, from extremely dry Provençal rosé to sweet White Zinfandels and blushes, and can be made still, semi-sparkling, or sparkling. Rosé wines are produced using a wide range of grape varieties and are sold worldwide.
It is recognized around the world for its pink tint and fruity fragrance. Strawberry, citrus, honeydew, rose petal, and rhubarb are some typical rosé flavors. Sparkling Rosé can be produced all over the world, from Italy to California, although it is most frequently made in Provence, France.
---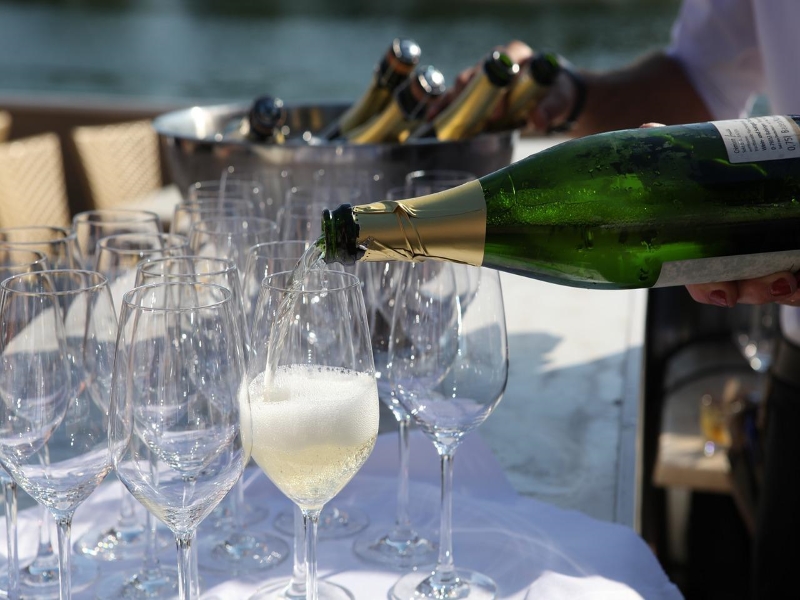 3. Crémant
A French sparkling wine, Cremant, is not Champagne. A Cremant is made in almost all wine regions. It is made in a number of French regions, particularly Limoux, the Loire, and Burgundy. The flavor of these French sparkling wines might change based on the variety of grape used to make it, and it is produced using the same traditional techniques as Champagne. The majority, nevertheless, it has a creamy and nutty taste rather than sweet.
---
4. Sekt
The German word for some sparkling wine is sekt. This quality sparkling wine comes from Germany and is well-known for having a low alcohol and sugar content. It can highlight fruity and flowery fragrances like apples, pears, and white flowers and have alcohol concentrations as low as 6%. With its natural acidity and fruitiness, this sparkling wine is becoming more and more well-liked outside of Germany. Depending on the kind, either the tank method or the traditional method is used to make Sekt wine.
Riesling, Pinot blanc, Pinot gris, and Pinot noir grapes are frequently used to produce some of the finest wines, most of which are consumed locally rather than abroad. The hamlet and vineyards where the grapes were grown are typically included in the vintage dates of these Sekts. I it is typically produced by a grower who owns his own vineyards rather than by the large Sekt-producing companies (Sektkellereien), which purchase grapes or base wine on a large scale for their sparkling wine production.
---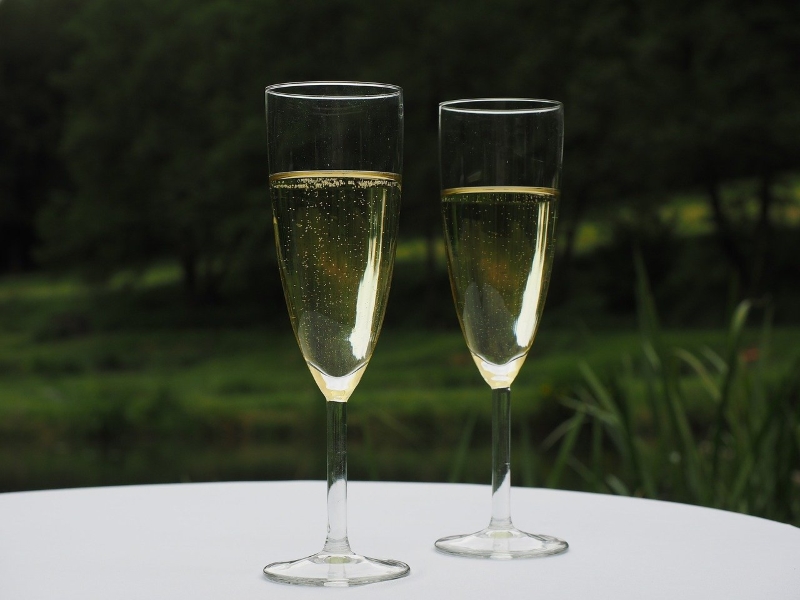 5. American Sparkling Wine
Sparkling wine produced in United States can either be made in traditional method or charmat method. The latter technique is frequently used André, an inexpensive or cheap sparkling wine, whereas the former is more frequently used by more expensive sparkling wines. California's tradition of making sparkling wine that are high quality, may be linked to the Korbel brothers, who immigrated from Bohemia in 1852, who started making méthode champenoise sparkling wine in the Russian River Valley of Sonoma County in 1892.
As the sparkling wine industry in California grew, foreign investments from some of the Champagne region's most noted champagne houses came to set up wineries in the area. These include Moët et Chandon's Domaine Chandon, Louis Roederer's Roederer Estate, and Taittinger's Domaine Carneros. As the demand for sparkling wine in California increased, notable champagne firms from the Champagne region made overseas investments to establish wineries there. These include Domaine Chandon from Mot et Chandon, Roederer Estate from Louis Roederer, and Domaine Carneros from Taittinger.
Although many of the best American sparkling wine producers use traditional methods of production, there are clear distinctions in their winemaking processes that have a significant impact on the wines' flavors. In Champagne, the cuvée blend will seldom contain less than 30 wines and perhaps as many as 60 wines made from grapes from various vintages that range from 4-6 years old. In California, cuvees are often made up of 20 to 30 wines selected from 1 to 2 vintages. Champagne law stipulates that non-vintage wines must spend a minimum of 15 months and vintage wines a minimum of 3 years on the lees. A quality Champagne will frequently mature for seven years or longer before being released. There are no minimum criteria in the US, and the age ranges from 8 months to 6 years. California's favorable climate, which enables a vintage wine to be produced almost every year, is another striking distinction for sparkling wines made in the Golden State.
---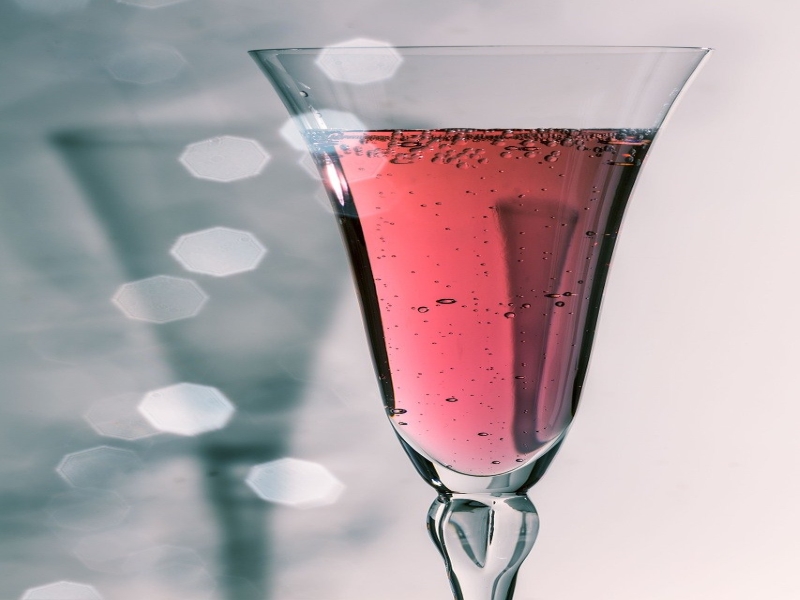 6. Espumante
Espumante originated in Barraida, Portugal. The grapes used is typiocally Arinto. This Portuguese sparkling wine is made using the traditional method.
Espumante is made throughout Portugal, from the southern Alentejo, noted for its scorching heat and arid environment, all the way down to the northern, moist province of Vinho Verde.
---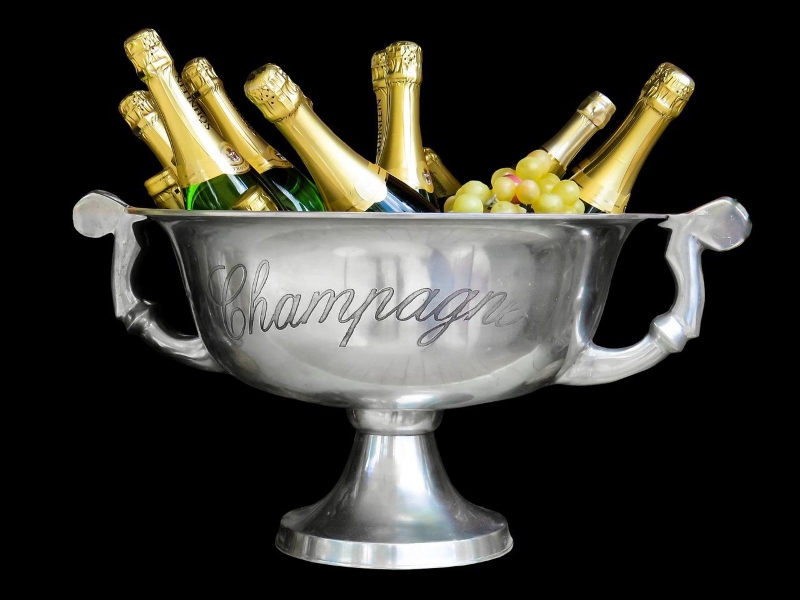 7. Champagne
A sparkling wine that was created and is produced in the Champagne wine region of France in accordance with the appellation's rules is called champagne, which call for particular vineyard practices, the use of only grapes from certain locations therein, particular grape-pressing techniques, and secondary fermentation of the wine in the bottle to add carbonation.
The majority of Champagne is made from the grapes Pinot noir, Pinot meunier, and Chardonnay, however tiny amounts of Pinot blanc, Pinot gris (known as Fromenteau in Champagne), Arbane, and Petit Meslier are also vinified.
In the 17th, 18th, and 19th centuries, champagne acquired a regal reputation. Champagne became popular with the burgeoning middle class because the major champagne producers worked to identify their products with nobility and royalty through advertising and packaging.
This type of sparkling wine is only Champagne if it is produced in Champagne, France, which is located about an hour and a half northeast of Paris. Champagne method is used in making this wine.
Originally, Champagne was mostly sweet, today, it comes in a variety of sweet demi-sec and brut nature (extremely dry) forms. Champagne is always a smart choice if you have the money to splash out, whether you're celebrating or not. It tastes great on its own and unexpectedly goes well with most foods.
Champagne must spend 15 months sur lie and 3 years sur lie or with its yeast if it is a non vintage champagne.
---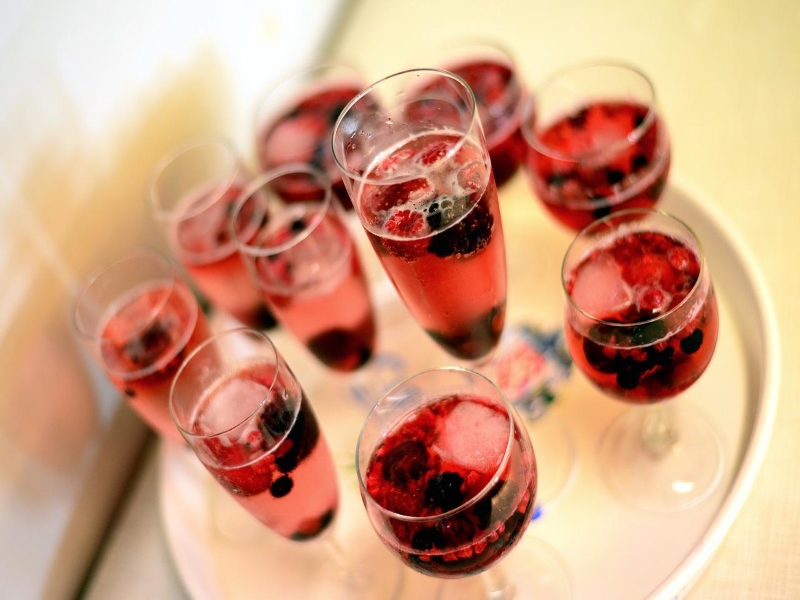 8. Brachetto d'Acqui
If you want to avoid dessert but still enjoy something sweet, this sparkling red is the ideal drink. Fruity flavors, such as strawberry, cherry, and raspberry, and floral aromas are the qualities of this type of sparkling wine. Brachetto d'Acqui can be enjoyed chilled on a summer day because it has a moderate alcohol content of 5.5% and 7%. This wine can be either lightly sparkling (frizzante) or completely bubbly (spumante), depending on the characteristics of the fermentation process(the Charmat method is often preferred).
Brachetto d'Acqui must be produced in accordance with DOCG guidelines using only 100% Brachetto grapes that were picked at a rate of no more than 8 tonnes/hectare. Other red Piedmont types, such as Dolcetto, Pinot nero, Freisa, Grignolino, and Ruché, could be used with a limited percentage prior to promotion to DOCG status. While the completed wines must have a minimum alcohol content of 5% for frizzante and 6% for spumante, the Brachetto d'Acqui grapes must be sufficiently ripe to have a potential alcohol content of at least 11.5% for frizzante and 12% for spumante.
---
9. Moscato d'Asti
The Moscato bianco grape is used to make Moscato d'Asti, a DOCG sparkling white wine that is primarily produced in the northwest Italian province of Asti and in a few smaller, neighboring areas in the provinces of Alessandria and Cuneo. The wine is regarded as a dessert wine because it is sweet and low in alcohol. The same grape is used to make Asti, a comparable wine made in the same region.
Moscato d'Asti is produced in limited batches by small producers and is grown in the hilltop town of Asti in Montferrat, Piedmont.
Basically, the grapes are gathered and fermented till a slight sparkle appears at a low temperature in enormous pressure containers. Since there is still a significant amount of sugar in the wine at this point, the final result is notably sweet. This procedure was developed by a Piedmontese guy named Martinotti before being patented by a Frenchman named Eugène Charmat. It is known as the Martinotti method in Italy. As per Wine Searcher, this sparkling wine has a sweet, aromatic, floral, and spiced undertones.
---
10. Blanquette de Limoux
Southwest France's Languedoc region, which is home to the city of Limoux, is where Blanquette de Limoux wine is made. Blanquette de Limoux, Blanquette méthode ancestrale, Crémant de Limoux, and Limoux are the four Appellations d'origine contrôlée (AOC) names under which Limoux wine is made. The first three of these names are sparkling wines, and they account for the majority of Limoux wine production. Chardonnay and Chenin blanc are the next most popular grapes in the area, after the indigenous grape, Mauzac, often known as Blanquette. In order to accommodate red wine production made primarily of Merlot, the Limoux AOC was established in 2005. The monks at the abbey in Saint-Hilaire are credited by wine historians with creating the first sparkling wine in the world in this region around 1531.
With this rare grape, you may anticipate fresh flavors of green apple, pear, and floral honeyed scents. The wine is available in dry and semi-sweet varieties that go well with meals as a whole and desserts, respectively. However, you can also sip it by yourself as an apéritif.
---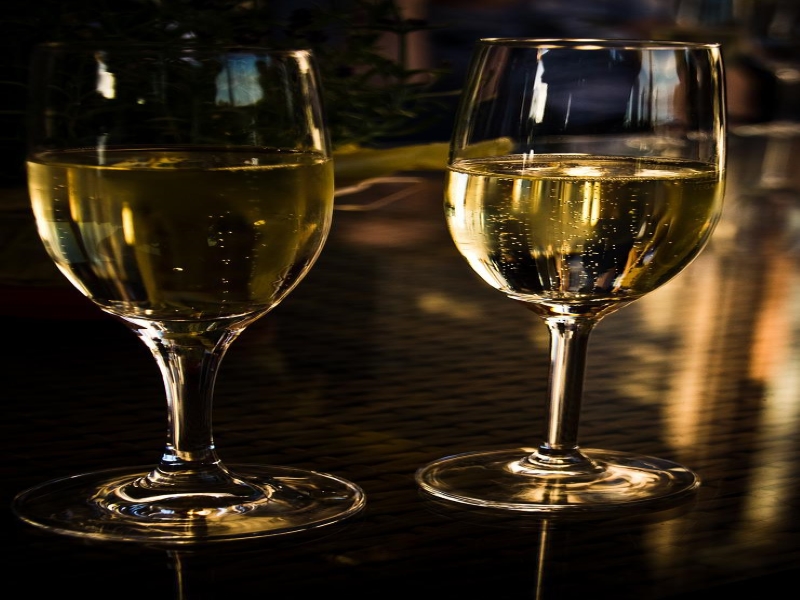 11. Cava
A type of sparkling wine called cava, is made in the Spanish town of Catalonia. It is created using a traditional method and predominantly from the Spanish Macabeo grape, which gives the beverage a bright, lemony flavor. Additionally, Xarello and Parellada grapes, which contain fruity flavors of pear and citrus, can be used to make it. All of them taste considerably less sweet than Prosecco and have floral notes.
---
12. Pezsgő
Pezsgo is the Hungarian word for sparkling wine. The first part of the 19th century marks the start of Hungary's major sparkling wine production. Johann Fischer and Dr. Michael Schönbauer established the first sparkling wine winery in Central Europe near Pozsony, now Bratislava, Slovakia, in 1825, followed by Esch és Társa in 1835. A few decades later, the major producers relocated to Budafok and the Buda Hills, both close to the capital, establishing a new center of production for the so-known "Hungarian Champagne", which is still produced today. The two most significant wineries at the end of the 19th century were Louis és César-François, which was established in 1886, and József Törley és Társa, which moved from Reims, France to Budafok in 1882. The Hungarian wine industry was revived after the Soviet era. Wineries both new and old are looking for their lost foundations. The majority of sparkling wines produced in Hungary are manufactured using the charmat and transvasée techniques, with a tiny but continuously increasing number produced using the classic champagneois method. International grape varieties like Chardonnay, Pinot noir, Riesling, Muscat Ottonel, and Muscat Lunel may be utilized in production, as well as domestic varieties such Olaszrizling, Kékfrankos, Furmint, Királyleányka, Hárslevel, and Kéknyel.
---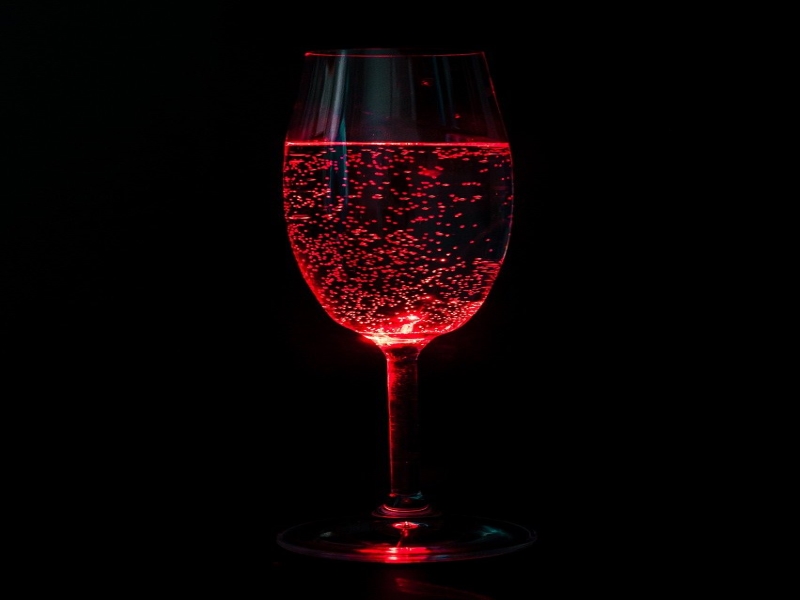 12. Sparkling Shiraz
Australia produces Sparkling Shiraz, a sparkling wine. French winemakers in Australia produced the first examples of this type of wine.
You'll get a lot of flavors of dark fruits, such berries and plums, as well as slightly spicy notes. Sparkling Shiraz pairs well with meat dishes, just like the still version does. Perfect for your friends by serving it at your next BBQ party. Whether you use these bubbles straight or in a sangria mix, the outcome will be delectable. Alternately, savor it as a strong drink to start your evening or, like the natives, sip it during breakfast. Due to its pleasant qualities and versatility, this bubbly wine is also a traditional choice for Christmas parties.
---
13. English Sparkling Wine
Eventhough there has been a rich history of sparkling wines produced in the UK from imported grapes, commercial production of bottle-fermented sparkling wines from grapes grown in England began in the 1960s. Chardonnay, Pinot noir, and Pinot Meunier, the grapes needed to make Champagne, were first grown by a few English winemakers in the 1980s. Over the succeeding decades, English sparkling wines made from these grapes became more widely available. Over 100 vineyards in England currently produce sparkling wines, with Nyetimber, Ridgeview, and Chapel Down among the biggest producers. In English vineyards in 2010, Chardonnay and Pinot noir were the two most widely planted grape varietals. The three grape varieties, along with Pinot Meunier, together made up about 40% of the vines that were planted, which appears to suggest a major increase in interest in English sparkling wines. Auxerrois, Seyval blanc, Müller-Thurgau, Reichensteiner, and Bacchus are further grape varieties that are employed.
---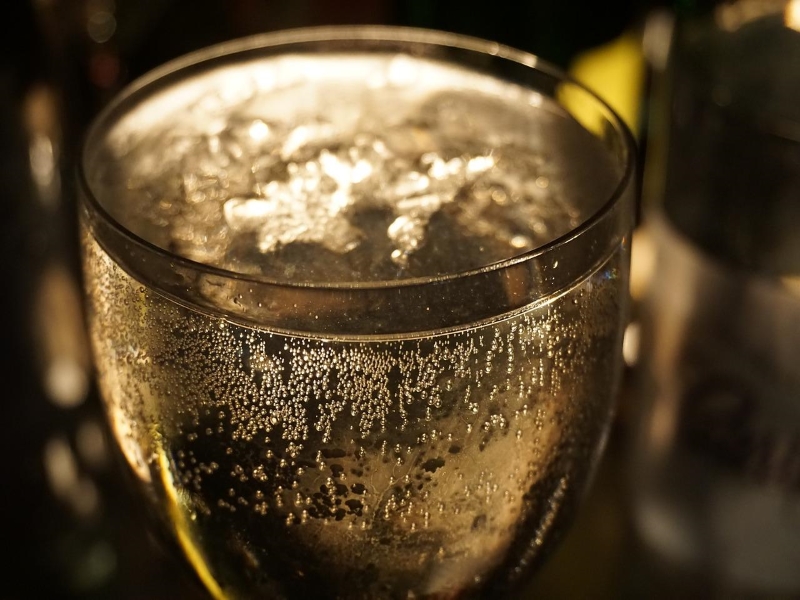 14. Prosecco
One of the most popular sparkling wines, Prosecco, has a production volume to match its popularity.
The white wine known as Prosecco is an Italian DOC or DOCG that is made throughout nine provinces in the Veneto and Friuli Venezia Giulia regions. It is named from the hamlet of the same name in the province of Trieste. Although it is produced from the Prosecco grape, which the European Union called Glera in 2009, denomination rules permit up to 15% of the wine to come from other authorized varietals. Although a still wine (tranquillo) is also allowed, prosecco is typically created in a sparkling or semi-sparkling style, spumante and frizzante, particularly. Two smaller DOCG regions, Asolo Prosecco in the area surrounding the adjacent town of Asolo, and Conegliano Valdobbiadene Prosecco in the hills between the cities of Conegliano and Valdobbiadene, are included in the broader designation. Only from these DOCG regions does Prosecco Superiore exist, and it is always spumante.
Prosecco is known for having subtle, floral, fruity, and fragrant flavors. These flavors are produced in part by the widely used Charmat method. According to Valdo Winery, this kind of secondary fermentation shortens the amount of time the wine is in touch with dead yeast cells, giving the wine a fresh, crisp taste. Prosecco comes in a variety of styles, from extra brut (extremely dry) to demi-sec, which is sweet and makes for a great dessert wine.
---
Conclusion
Knowing some of the most common sparkling wine varieties may help you decide which to purchase based on your preferences. For your next celebration, consider trying any of the sparkling wines suggested above. Thank you for reading this post.