Can pregnant women drink Boba? You might think this as a silly question, but might as well take some time reading this post especially if you are pregnant, your friends or any family members.
When you become pregnant, there's a lot of things you need to be cautious of, including beverages. If we talk about boba or also known as tapioca pearls, as a plain ingredient, it is definitely safe for pregnant women as it is made from a root vegetable known as yuca.
As previously mentioned in the recent post, boba is made from cassava starch. And the pearls in most teas are made of tapioca starch, potato powder, jelly, or sweet potato powder.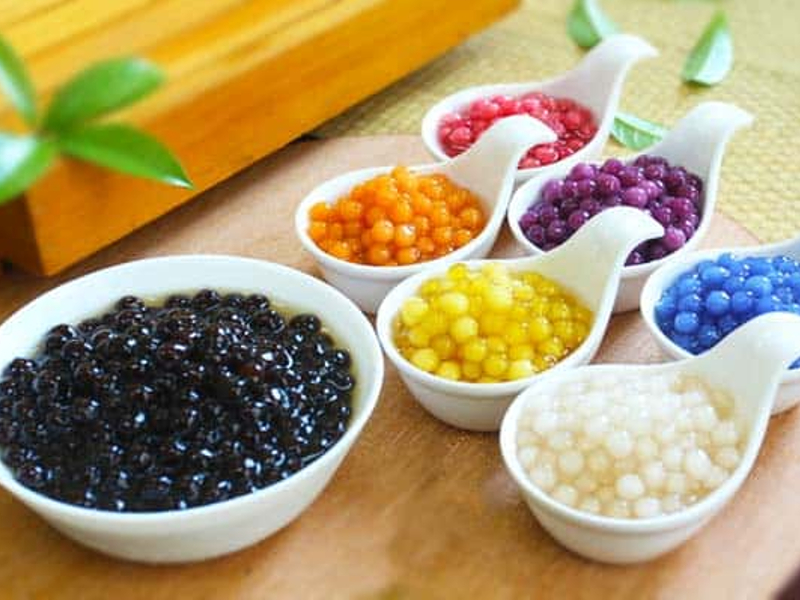 However, if we talk of boba as an entirely drink, then the answer would be, it depends. Boba can be a healthy drink or the other way around. Let's see why.
IS BUBBLE TEA SAFE FOR PREGNANT WOMEN?
Being conscious of what you intake during pregnancy will reduce common complications such as high blood pressure, weight gain, gestational diabetes, preterm birth, and up to stillbirth.
Most teas help keep our body hydrated. These drinks also contain disease fighting compounds that help combat infection and fight diseases. Other teas like green tea also help reduce inflammation .
Regular milk, herbal teas, black or green tea, and other teas can help boost our immune system. But for pregnant women, it is very important to be mindful of what to drink. Too much sugar and calorie intake is a big NO for pregnant women. This is not only for the benefit of the mother, but also for the baby.
Tapioca pearls are commonly used in making different types of bubble tea including fresh milk, salted cream, milkshakes or smoothies, fresh fruit tea, black tea, and milk tea.
When you become pregnant, you will be advised by your ob gyne to avoid drinks with artificial sweeteners, unpasteurised milk, caffeinated beverages, and unpasteurised juices. It is also recommended to opt for regular milk over sweetened milk.
A pregnant woman can have caffeine as long as it does not exceed 200 mg per day or equivalent to a large cup, and can drink bubble teas considering the teas have less sugar content.
So basically a pregnant woman can drink bubble tea with tapioca pearls or tapioca balls as it is considered as a healthy drink, as long as it has less caffeine, fat, and sugar content. Most of the teas also include artificial color and flavor which may not be good for pregnant women.
So if you love bubble tea but don't want to put your pregnancy at risk, make sure to choose a bubble with fruit flavor, does not have excessive sugar content, with less caffeine, and a little sweetened condensed milk. On top of that, a pregnant woman should only consume a cup or two of bubble tea every month.
To sum it up, bubble tea is safe for pregnant women depending on the ingredients being used, and if drunk in moderation.
Now if you are a bubble tea lover but are in doubt if the tea you buy from the milk tea house is healthy or not, you can prepare you own tea. The recipe provided below is for pregnant women.
HOW TO MAKE A BOBA TEA FOR PREGNANT WOMEN
INGREDIENTS:
Directions:
In a glass cup of 350ml (preferably hot water), pour the prepared tea (black or green).
. Then add the honey and stir until it is thoroughly mixed.
Add some juice if desired.
If you want to have your boba tea cold, add some ice.
You can also try other flavors like peppermint, chamomile, ginger, dandelion leaf, and nettle teas.
CONCLUSION
If you crave for boba during your pregnancy, it is fine to drink at least twice a month as the average cup of milk tea with tapioca pearls or tapioca balls, milk and tea has more or less 340 calories. Hence, a crucial way to control weight and calorie intake is to drink the tea moderately.
Choosing the right flavor of your bubble tea is also a good way to prevent complications during your pregnancy and should keep your baby in your womb healthy. Avoid milk tea with more sugar and caffeine.
Before drinking milk tea during pregnancy, make sure to read all the ingredients, and drink moderately. If in doubt, consult your doctor.
FREQUENTLY ASKED QUESTIONS
WHAT ARE THE OTHER TERMS FOR BOBA TEA?
Boba tea is also known as bubble tea, tapioca pearls, and pearl tea?
WHICH TEA IS BEST FOR PREGNANT WOMEN?
Ginger, peppermint, lemon balm and raspberry leaf are the teas perfect to intake during pregnancy. 

Ginger helps with morning sickness like vomiting and nausea. Peppermint relieves stomach cramps, gas, heartburn, and nausea. While lemon balm teas help relieve irritability, insomnia, and anxiety during pregnancy. The raspberry leaf tea is known to help prepare the uterus for birth and shorten labor.
WHAT ARE THE TEAS TO AVOID DURING YOUR PREGNANCY?
Some teas may cause pre term labor and increase the risk of miscarriage. These teas include borage, pennyroyal, licorice, motherwort, lovage, blue cohosh, black cohosh, fennel, sage, fenugreek, and vervain.