There's a saying that a glass of red wine is good for the heart. Well, this is actually true. According to studies, red wine has long been associated with heart health when consumed in moderation. The combination of alcohol and certain antioxidants found in red wine may help fight against coronary artery disease, the condition that causes heart attacks. Red wine contains resveratrol, a polyphenol that has gained importance for its potential health advantages.
There are many different types of red wine on the market today, making it difficult to choose the one that is right for you. But don't worry, we can help you identify the red wine that is ideal for you.
If you love to drink red wine, and you are interested to know the types of red wine, scroll down and continue reading.
Types Of Red Wine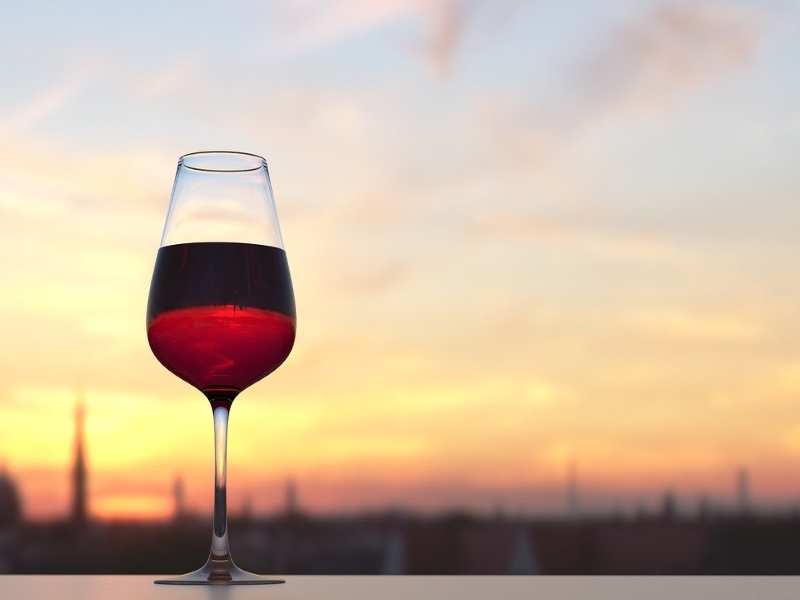 Red Wine
Let's first learn what a red wine is before we go to the main topic. Dark-colored grape types are used to produce red wine, a particular type of wine. The wine's color can range from a deep violet that is a characteristic of young wines to brick red and older red wine is brown. The majority of purple grapes have greenish-white juice, with the red color originating from anthocyan pigments found in the grape's skin. Red wine is produced in large part by removing the grape skin's color and taste components.
---
Check out the types of red wine below.
1. Cabernet Sauvignon
One of the most well-known red wine grape types in the world is Cabernet Sauvignon. The typical characteristics of Cabernet Sauvignon include full-bodied wine with strong tannins and moderate acidity, which add to the wine's ability to age. It contains 13.5% alcohol on average.
Beginner red wine drinkers should try Cabernet Sauvignon since it is both simple to get and has a flavor that is well-liked. According to Wine Folly, a fruitier Cabernet may have notes of black cherry or black currant, while an oakier type may have notes of graphite or cedar. Worldwide, Cabernet Sauvignon is produced, from South Africa, Argentina, and even China, through France, Italy, and Spain.
Cabernet Sauvignons tend to create wines with blackcurrant notes in colder areas. These aromas may also be joined by mint, cedar, and green bell pepper flavors, all of which will become more strong as the wine ages. Black currant tastes can tend toward the overripe and "jammy" side in extremely hot areas, where they are frequently combined with black cherry and black olive notes. Some regions of Australia, especially the Coonawarra wine area in South Australia, are known for their Cabernet Sauvignon wines, which frequently include eucalyptus or menthol flavors.
The aroma of Cabernet Sauvignon is a blend of tobacco, vanilla, graphite, black cherry, and black currant. It is a deep, dark burgundy hue. Cabernet Sauvignon may also have smokey undertones, which depends entirely on the brand.
Enjoy Cabernet Sauvignon at room temperature in a large stemmed glass. Red meat, such as steaks and hamburgers, as well as a range of cheeses and portobello mushrooms pair well with it.
---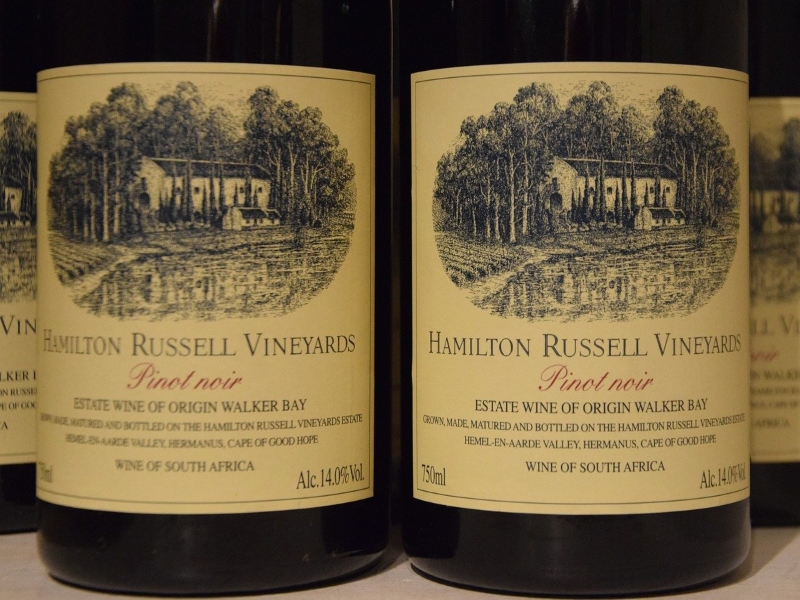 2. Pinot Noir
A red wine grape variety of the family Vitis vinifera is called Pinot Noir. The name might also be used to describe wines made mostly from pinot noir grapes. The terms for pine and black in French are the source of the name. The grape variety's name, pine, relates to its tightly packed, pinecone-shaped fruit bunches.
Pinot Noir grapes are primarily associated with the Burgundy area of France, however they are farmed all over the world, mostly in cooler climates. Worldwide, Pinot Noir is used to produce red wines, champagne, sparkling white wines like Italian Franciacorta, and English sparkling wines. The Willamette Valley in Oregon, the Carneros, Central Coast, Sonoma Coast, and Russian River AVAs in California, the Elgin and Walker Bay wine regions in South Africa, the Mornington Peninsula, Adelaide Hills, Great Southern, Tasmania, and Yarra Valley in Australia, and the Central Otago, Martinborough, and Marlborough wine regions in New Zealand are among the regions that have developed a reputation for red pinot noir wines.
Pinot Noir is made from grapes with black skin. It is a medium-bodied red wine with characteristics of strawberry, raspberry, and red and black cherry in general. Pinot Noir can include notes of vanilla and other spices depending on where it is cultivated and how old it is. Additionally, pinot noir smells wonderfully earthy and herbal.
A glass of Pinot Noir pairs nicely with dishes like duck, salmon, hard cheeses, as well as many Asian delicacies like sushi and sashimi.
---
3. Cabernet Franc
One of the most popular black grape types in the world is Cabernet Franc. It is mostly grown for blending in the Bordeaux style with Cabernet Sauvignon and Merlot, however it may also be vinified on its own, as in the Loire's Chinon. It is occasionally produced in Canada and the US as ice wine in addition to being utilized in blends and produced as a varietal.
Compared to Cabernet Sauvignon, Cabernet Franc is lighter and produces a bright, pale red wine with peppery flavors that adds elegance to blends with more intense grapes. Additional fragrances might include tobacco, raspberry, bell pepper, chili pepper, cassis, and violets, depending on the wine's growing area and style.
A red wine with a medium body and medium-high tannins, Cabernet Franc is dry and acidic. Compared to other red wines, it has a somewhat lower alcohol concentration (11% ABV). It can also occasionally be made into single-varietal wines.
This wine is a wonderful starting point if you're not a big fan of red wines in general. If you want to expose your visitors to something a bit different from what they may be accustomed to drinking at a party, it's a fun alternative to serve.
When you sip this wine, you can anticipate a medium-bodied red with lots of acidity that makes it drinkable and ideal for spicing up foods with tomatoes, like spaghetti bolognese, vinegar-based barbecue sauces, and roasted or grilled meats like chicken, sausage, beef, or duck. Furthermore, it goes nicely with both hard and soft cheeses as well as meaty seafood like salmon or tuna.
---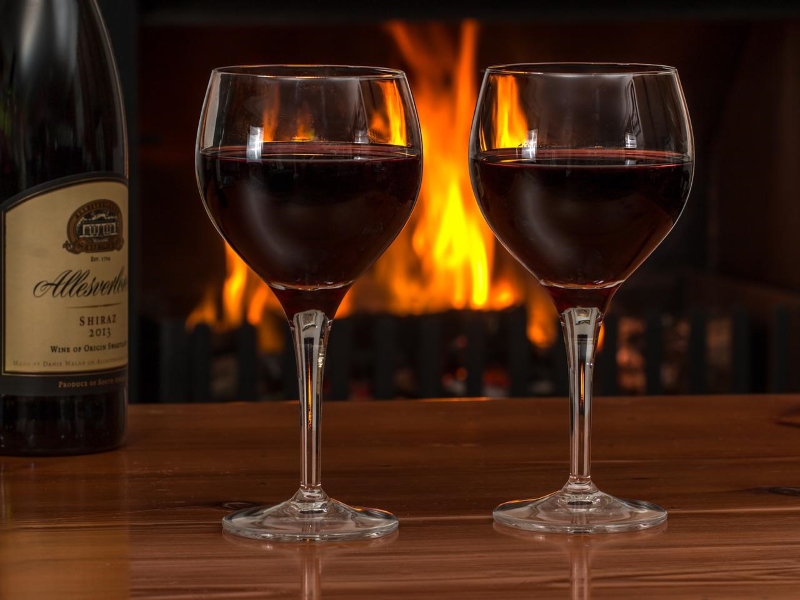 4. Syrah/Shiraz
Syrah is a dark-skinned grape variety grown throughout the world and used primarily to produce red wine. In 1999, Syrah was found to be the offspring of two obscure grapes from southeastern France, Dureza and Mondeuse Blanche. Syrah should not be confused with Petite Sirah, a cross of Syrah with Peloursin dating from 1880.
The style and flavor profile of wines made from Syrah are influenced by the climate where the grapes are grown. In moderate climates (such as the northern Rhone Valley and parts of the Walla Walla AVA in Washington State), they tend to produce medium to full-bodied wines with medium-plus to high levels of tannins and notes of blackberry, mint and black pepper.
Because it officially has two names, this one generates quite a bit of confusion for some newbie wine drinkers. It was brought to Australia and is currently the most widely cultivated grape there. In contrast to Europe, Australia does not refer to it as Syrah. Shiraz is the alternative name. You can tell that they are made from the same grape if you see various bottle wines labeled with these distinct names, and you can also guess where a certain bottle was made.
Syrah pairs best with foods like grilled meats and vegetables, stews, roasted lamb, or barbecue.
---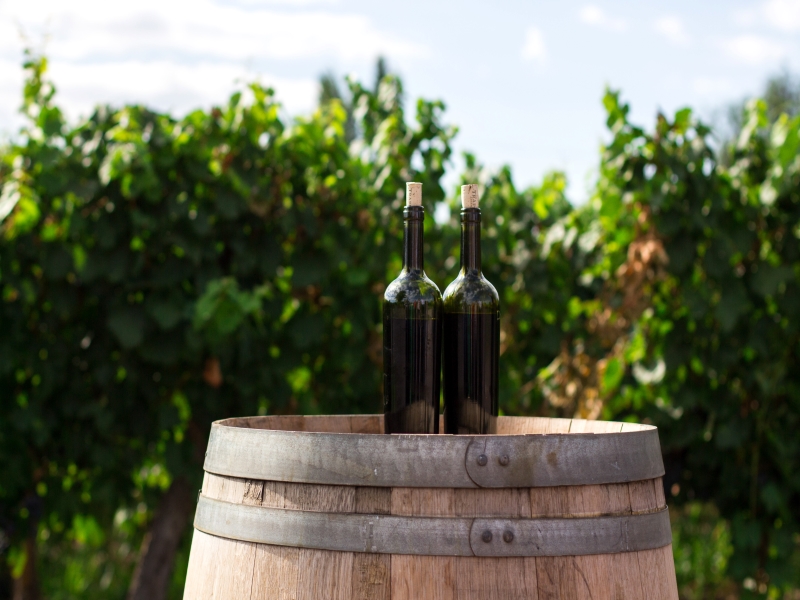 5. Barbera Wines
As of 2000, the third-most-planted red grape variety in Italy was the red wine grape type known as Barbera, after Sangiovese and Montepulciano. It has strong levels of acidity, a deep color, full body, minimal tannins, and outstanding yields.
Another underrated red wine is barbera. This full-bodied red wine is mostly cultivated in Italy and is thought of as a affordable, rustic wine that should be consumed much more quickly than other kinds of red wines. It may mature in oak barrels for up to ten years and is most frequently comparable to Nebbiolo.
Barbera is more light-bodied than Syrah but has a richer, deeper shade of purple. With an ABV of 15%, it is exceptionally dry. It has strawberry, blackberry, and cherry fruit tastes and is juicy and tangy. Currant, star anise, and vanilla are also present.
It is the perfect wine to sip while dining. Dishes made with flavorful meats such as rabbit and duck or pasta dishes with zesty red sauces. Additionally, it goes well with pizza, hangar steak, charcuterie platters, and root vegetables.
The wines in the Asti and Alba region are among the best because they are easy to drink and have a bright, fresh taste. Barbera is also produced outside of Italy, in California, Australia, and Argentina, where the warmer growing conditions often provide dark fruit flavors and higher alcohol levels.
---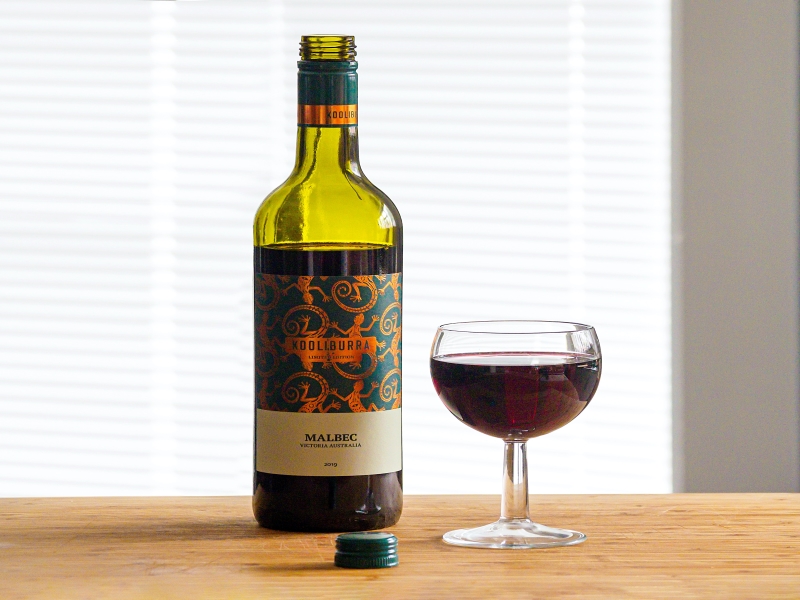 6. Malbec
One of the purple grape varietals used to make red wine is Malbec. The grapes, one of the six varieties permitted in the blend of red Bordeaux wines, are recognized for their powerful tannins and inky dark hue. Despite being a grape that is planted all over the world, Malbec plantations can today be found largely in Cahors in South-West France.
The thick-skinned Malbec grape requires more heat and sunlight to grow than either Cabernet Sauvignon or Merlot. It ripens in the middle of the growing season and may offer complexity to claret blends with its deep color, sufficient tannin, and distinct plum-like taste component. Sometimes, especially in its native growing locations, it is grown as bush vines rather than trellised. It may be restricted under these circumstances to a rather low yield of only 6 tons per hectare. This growth technique results in rich, black, and juicy wines.
Malbec will be ideal for you if you enjoy juicy, fruity wines. However, juiciness doesn't refer to sweetness. Malbec is often fairly dry. This particular wine is reasonably priced so that anybody may enjoy it.
Malbec usually includes notes of coffee and black pepper that go well with foods high in pepper and foods including red meat, and blue cheese.
---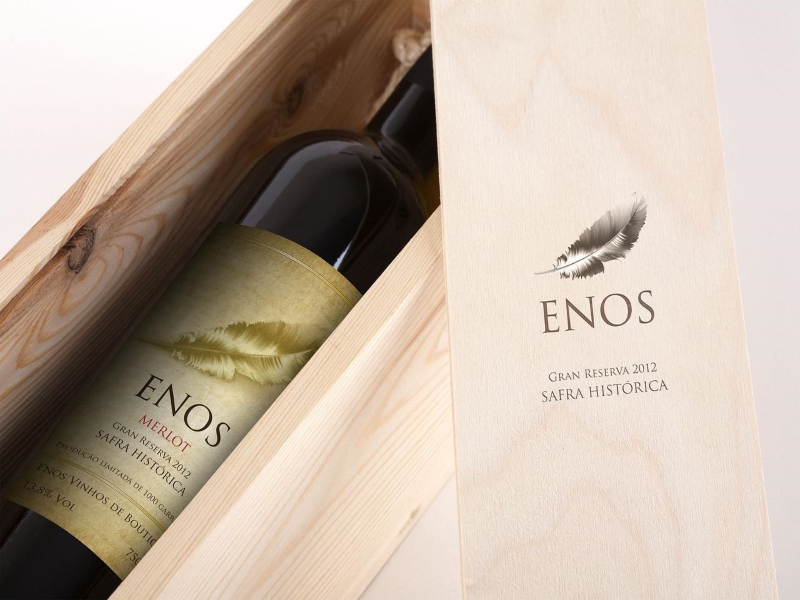 7. Merlot
Merlot grapes are dark blue colored variety. After cabernet sauvignon, merlot is considered the second-most planted grape all over the world. In all of France, it has the most planed.
Red wines are quite popular all around the world, and merlot is a flexible, accessible red wine that is particularly well-liked. This type of red wine boasts dark fruit flavors like blackberry, dark cherry, and plum with overtones of vanilla and mocha and is manufactured mostly from red-skinned grapes.
A Merlot is a great choice if you're looking for a simple, accessible red wine to start with. It is one of the most well-liked red wine varietals in the world, and it ranks second among red wines in terms of popularity in the United States. It is a dynamic grape that may be made into fruity or oaky wines, both of which can satisfy different palates. Definitely, an interesting wine.
It has a smooth texture and goes well with many different cuisines, especially hearty dishes, such as beef and pork, creamy cheeses, berries, mushrooms, and lamb. This is perfect when you are having a dinner party at your house.
---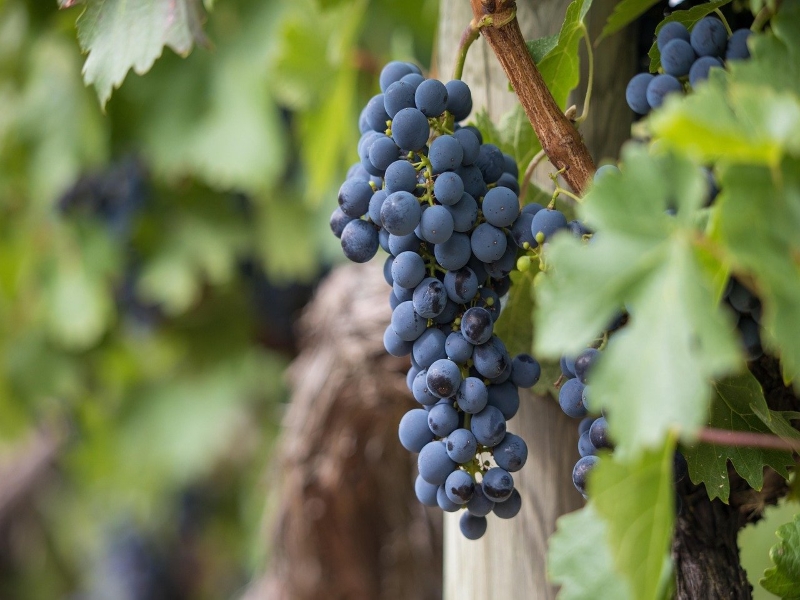 8. Sangiovese
The Latin term sanguis Jovis, which means "the blood of Jupiter," is the origin of the name Sangiovese, a red Italian wine grape variety. Sangiovese is a very dry, medium-bodied wine from Italy that is absolutely exceptional. It is flavorful and savory, with notes of cherry, strawberry, oregano, tomato, and espresso.
Young Sangiovese features strawberry-flavored fresh fruit flavors as well as a hint of spice, but as it ages in barrels, it rapidly takes on oaky, almost tarry, flavors. Sangiovese frequently has a flavor profile of tart red cherries with earthy scents and tea leaf notes, while not having as much of an aromatic smell as other red wine types like Pinot noir, Cabernet Sauvignon, and Syrah. Sangiovese wines often have high acidity and medium-plus tannins.
It tastes so much better when paired with olive oil, grilled meats, roasted peppers, and tomatoes. Also, a must-try with this type is Italian cuisine, which includes pizza, mozzarella, and sun-dried tomatoes.
---
9. Gamay
Gamay grapes are purple-colored variety used to make red wines, most famously produced in the Beaujolais region and the area of the Loire Valley. Gamay Noir à Jus Blanc is the full name.
It is a very ancient cultivar that dates back to the fifteenth century. It has been widely grown since it produces a lot, but when planted in acidic soils, which assist to reduce the grape's inherently high acidity, it may create wines of distinction.
Gamay wines are often served at a slightly cooler temperature to bring out the genuine red fruit aromas. The styles range from airy and fresh to well-rounded and timeless. All gamays are accessible, simple to drink, and tasty, that much is certain.
The wine is particularly food-friendly due to gamay's generally low alcohol content, luscious fruit, and fresh acidity. Serve it with fish tacos, crispy roast duck, and roasted turkey and cranberry sauce on any special occasion.
---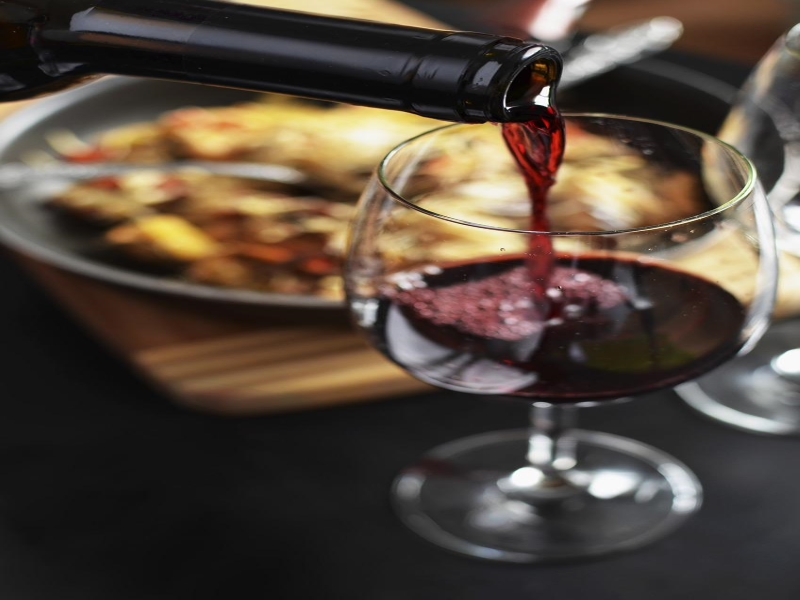 10. Tempranillo
In its native Spain, the black grape type known as tempranillo is frequently grown to produce medium to full-bodied red wines with medium tannins. Its name, which is a short of the Spanish word temprano, or "early," refers to how much earlier it ripens than most Spanish red grapes. Since Phoenician colonies, tempranillo has been grown in the Iberian Peninsula. It is sometimes referred to as Spain's noble grape and is the primary grape used in Rioja. The grape has been grown in all of the wine areas of the world.
Tempranillo has a relatively neutral flavor profile compared to more aromatic red wine varieties like Cabernet Sauvignon, Sangiovese, and Pinot noir. Because of this, it is frequently blended with other grapes like Grenache and Carignan (identified as Mazuelo in Rioja), or it is aged for long periods of time in oak where the wine readily absorbs the flavor of the barrel. Tempranillo varietal samples typically include strawberry and cherry flavors.
This type of red wine goes well with Spanish dishes, but it also works well with many other foods. Try pairing it with polenta, maize meals, smokey barbecue, pasta dishes with tomato-based sauces, and corn.
---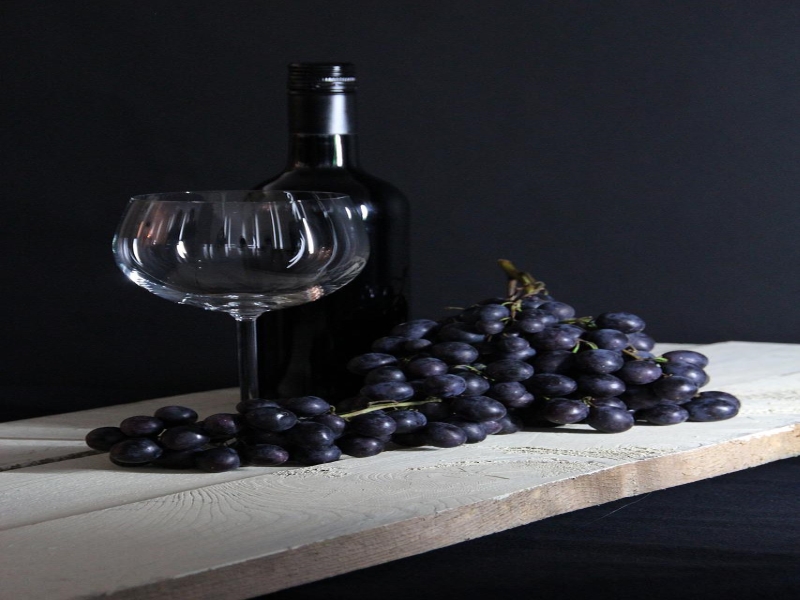 11. Carménère
Red fruits, spices, and berries may be recognized in the fragrances of carménère wine. It is a medium-bodied wine with tannins that are milder and gentler than those in Cabernet Sauvignon. Wineries occasionally bottle pure varietal Carménère, a grape that, when grown from grapes that are fully mature, imparts a cherry-like, fruity flavor with smoky, spicy, and earthy overtones as well as a rich red color. Its flavor may also have undertones of leather, tobacco, and dark chocolate. It is better to consume the wine when it is still young.
Although it was developed in Bordeaux, France, carménère is now predominantly farmed in Chile. It is a fruity red with aromas of green pepper, peppercorn, plum, and raspberry and has a texture and structure that are comparable to Merlot.
---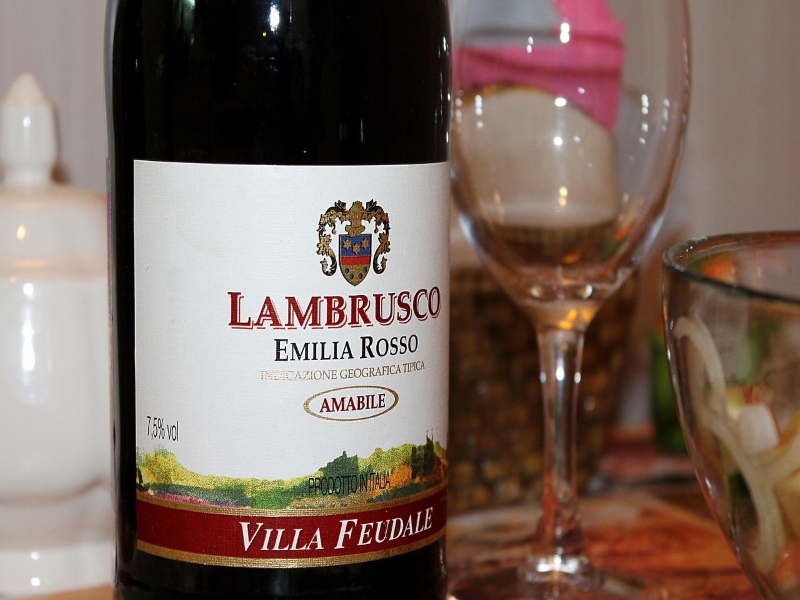 12. Lambrusco
Another type of red wine is Lambrusco. It is a fruity, sparkling red wine that is best enjoyed cold and may delight both wine enthusiasts and novice drinkers. Although it is a popular wine across the world, lambrusco has its roots in Italy. It is a crisp, dry drink with a mild to ruby-red hue that is ideal for sipping on hot summer days. It is somewhat sparkling but not as much as champagne.
The levels of dryness and sweetness available today include secco, which is bone dry / dry, amabile, which is off-dry / sweet, and dolce, which is very sweet. In the late 1970s and early 1980s, Sweet Lambrusco had extraordinary growth in popularity in the United States, reaching a peak of almost 13 million cases exported to the nation in 1985. The wine has high acidity level. Wildflower, black cherry, pomegranate, and wild herb notes are also frequently found in the wines. Fruit-forward such as tart cranberry and sour cherry are one option, and savory flavors are also an option like black tea, spice, and olive.
---
13. Nebbiolo
Nebbiolo is a red wine produced in California, Virginia, Washington, Australia, and Mexico that has flavors of violet, rose, raspberry, and cherry. It pairs nicely with spicy food, fatty meats, and buttery sauces because of its full body, intense acidity, and strong tannins.
Nebbiolo grape is known for producing wines with a lot of tannin and acidity. The majority of these are maturing wines, and some of the best vintages require a substantial amount of time, at least ten years, before many wine drinkers find them to be pleasant. They can also continue to get better in the bottle for up to thirty years. Tar and rose scents are the two most frequent notes in the bouquet of aged Nebbiolo, which also gets more sophisticated and enticing. Dried fruit, damsons, leather, licorice, mulberries, spice, dried and fresh herbs, and other scents are also associated to nebbiolo.
---
13. Zinfandel
Black-skinned wine grapes include the Zinfandel varietal. In more than 10% of California's vineyards, the varietal is grown.
However, in the United States, a semi-sweet rosé (blush-style) wine under the name of White Zinfandel has six times the sales of the red wine, despite the grapes' normal ability to make a powerful red wine. As a result of fermentation and the grape's high sugar content, alcohol concentrations more than 15% are possible. Zinfandel is different from white Zinfandel.
In addition to tobacco, cinnamon, and pepper tastes, zinfandels also have the fruit flavors of cranberry, blackberry, strawberry, and peach. A table wine with a great texture, it is dry and medium-bodied.
Zinfandel can be paired with a range of dishes, including Middle Eastern meals, barbecue, and fire-roasted vegetables. It goes nicely with charcuterie platters that include hot, fatty meats and sharp or flavorful cheeses like smoked gouda or gruyere.
---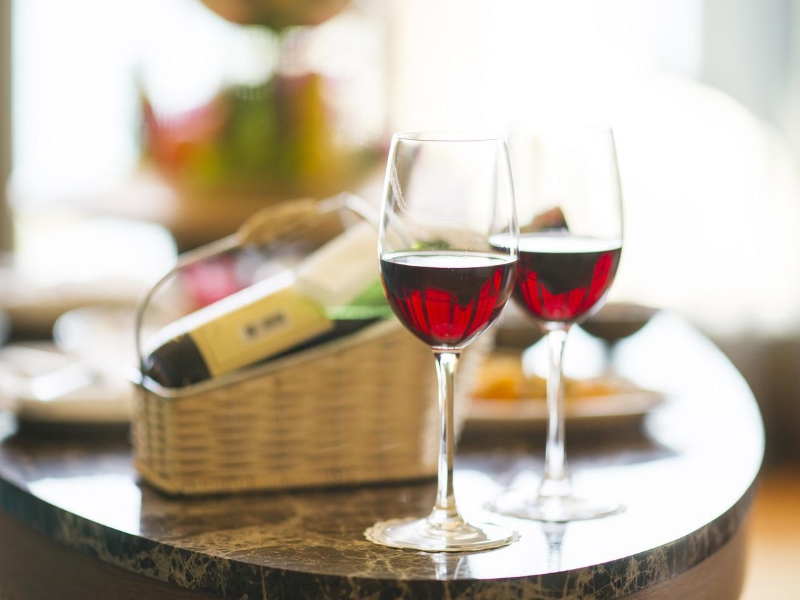 14. Grenache
Grenache is a popular grape that is used in wines all around the world. In Spain, it is also known as Garnacha.
Though the grapes used to make it are frequently utilized in blended red wines, Grenache is a less well-known full-bodied varietal. One of the most popular red wine grape varietals in the world is grenache. Due to its late ripening, the grape requires hot, dry weather, like that found in Spain, which is where it probably first appeared. Additionally, it is cultivated in Australia, the southern region of France, Sardinia, California's Monterey AVA, and the San Joaquin Valley. This type of wine is wonderful to drink or to serve with food because it is available in a variety of sweet, semi-sweet, and dry flavors.
Grenache has a flavor similar to berries, star anise, and cinnamon, with lingering licorice, orange, and red grapefruit flavors. The wine also develops a black pepper flavor as it ages in oak barrels.
---
Frequently Asked Questions
Is it okay to drink red wine everyday?
Yes. Red wine consumption in moderation may improve gastrointestinal, brain, and heart health, among other bodily functions. This occurs as a result of the presence of substances that have anti-inflammatory, antioxidant, and lipid-improving properties.
What's the most popular red wine?
The most popular red wine is cabernet sauvignon, which has notes of black cherry, anise, and black pepper. Cabernet Sauvignon is a robust and flavorful grape that is produced in practically all wine-producing regions worldwide.
What is the smoothest red wine to drink?
One of the smoothest red wines is Syrah or Shiraz.