Afghanistan dishes is composed mostly of Lamb and Chicken where Lamb Kebab is the most popular street food. Afghanistan cuisine is more or less similar to its neighboring countries such as Turkey, Middle East and India. Though the cooking methods and ingredients used slightly differs with Afghan cooking. Most of the dishes in Afghanistan is served with a tender and flavorful meat, and is usually paired with Naan or rice. In today's post, we will go through some of the most popular Afghan Meat Dishes that you should give a try when in Afghanistan.
Popular Afghan Meat Dishes
Listed below are the most popular dishes in Afghanistan. Also included is a simple and easy to follow Afghan Kembab recipe. Read on to know more.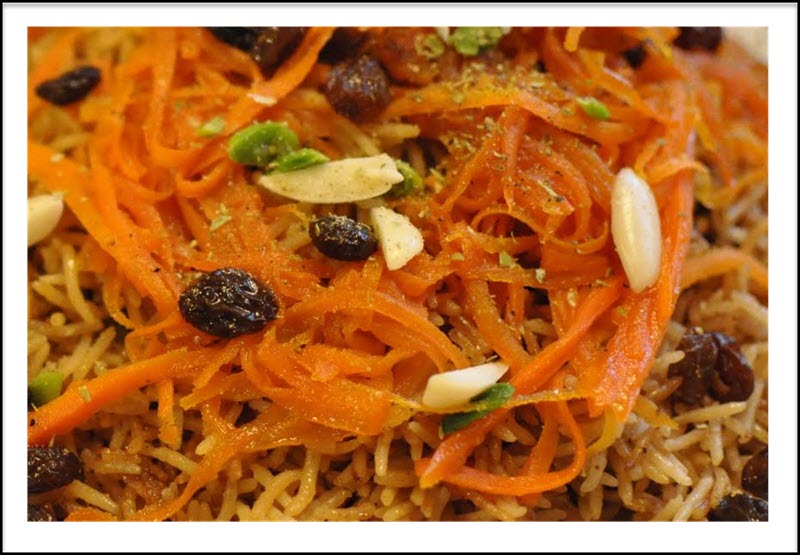 Kabuli Pulao (Qabli Palaw)
Kabuli Pulao is also known as national dish of Afghanistan. The term Kabuli refers from the word Kabul which means "capital of Afghanistan. A popular dish that is made of mutton and rice.
The steamed rice is prepared by cooking it with yakni to add flavor. It is then topped with chunks of lamb meat and then raisins, shredded and caramelized carrots and almonds are added.
Kubali Pulao is a rice dish that consists of different varieties of vegetables, Afghan spices and Meat (usually mutton or lamb meat).
---
Afghan Kebab
Afghan Kebabs is another meat dishes and a popular street food in Afghanistan. Although there are different varieties of Kebab anywhere, but Afghan Kebab is the most delicious amongst the rest.
Afghan Kebabs is traditional dish that is made in a style of Kafta or Kofta, rather than skewering the meat. Minced meat paste are prepared together with herbs, vegetables and Afghan spices. The mixture is molded by hand to the skewers and then grilled in an open flame.
---
Qormah
Qormah also called Korma is an Afghan food that is traditionally made with Mutton. Korma may not be a popular dish but it sure is a dish that is usually serve in friends and family gatherings in Afghanistan.
It is actually an Afghan Chicken curry in onion, nut or nut purees and yogurt sauce. Although there are different versions of the Qormah dish, Afghan version is usually made with chicken or lamb mixed with onion sauce.
---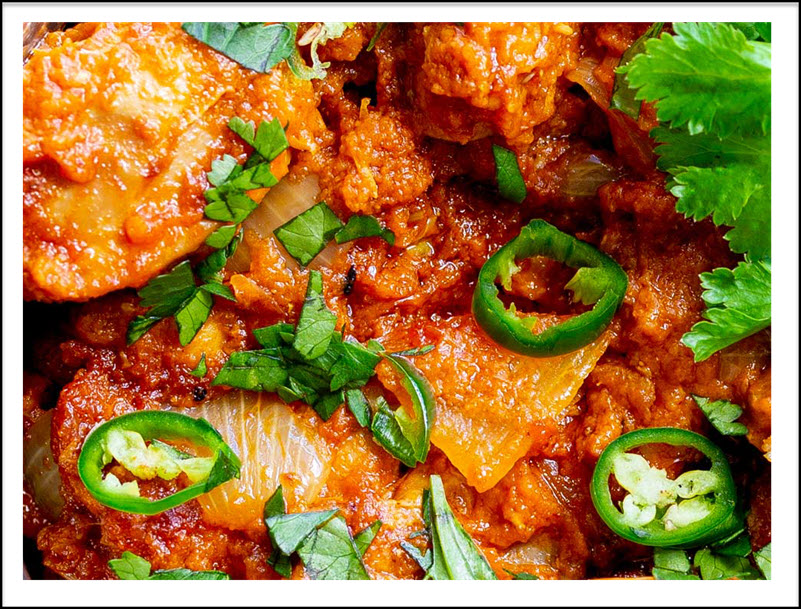 Karahi
Karahi is a popular contemporary dish in Afghanistan with its pleasant aroma and exquisite taste.
Chicken Karahi is the most common version of this dish, but goat meat or lamb meat can also be used and is called as Gosht Karahi. It is best paired with naan or Roti flatbread.
---
Mastawa
Mastawa is a hearty meal ideal to serve during cold winter nights. It is actually an Afghan rice dish that is made with chickpeas and Lahndi, a sun-dried mutton. To make the dish more fragrant, bitter orange peel is added, and to make it more spicy, hints of spices are also added.
It is easy to prepare, the ingredients are gathered and simmered. It is then flavored with onions, coriander and garlic.
---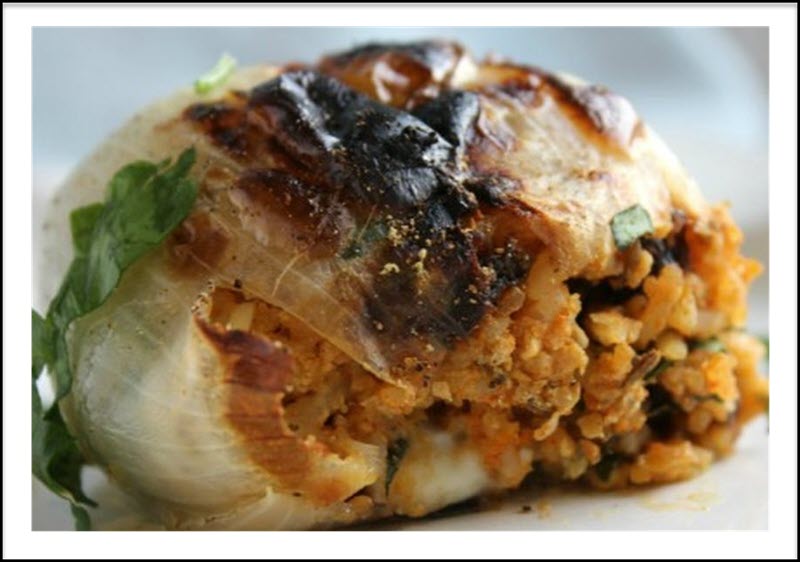 Osh Pyozee
Osh Pyozee is another Afghan meat dishes wherein Onion is stuffed with lamb meat. Basically, the onions are used as wrappers for the meat.
To make this unique dish, the onions are boiled to soften. It is then stuffed with the meat or mixtures of the meat, prune (dried plum) and Feta (White cheese that is made using goat's milk).
Generally served as an appetizer or can also be served as a main dish.
---
Aush
Aush is a popular noodle soup that is made with chickpeas and red beans. Flavorful sauce that is made with using ground beef is added to the soup.
Aush has a combination of sweet and sour taste, therefore considered to be a comfort food amongst Afghanistan. To add flavor to the soup, you can topped it with yogurt and drizzle some mint at the top.
---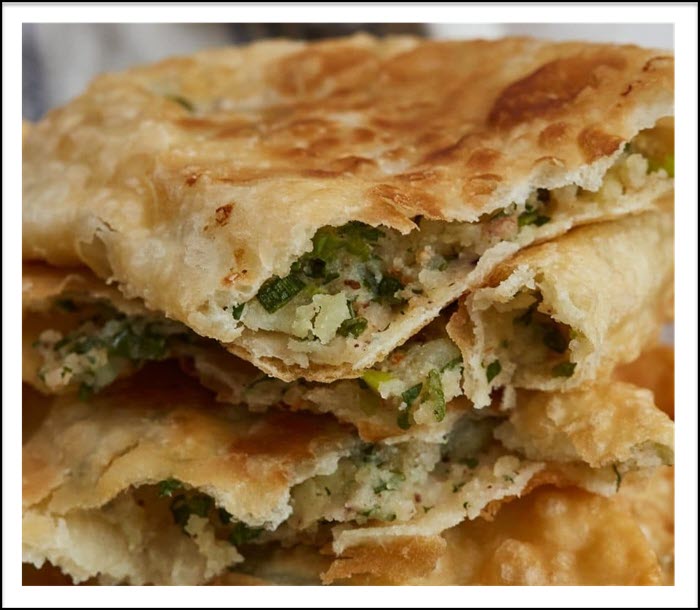 Bolani
Bolani is also called as Periki, a popular street food snacks in Afghanistan. It is a flatbread that is stuffed with fillings before frying the bread.
There are different versions of stuffing for the Afghan food. It can either be stuffed with mashed potatoes, spinach, pumpkins or lentils. But most of the time it is stuffed with meat mixture of meat and vegetables used as filling for the flat bread.
Typically served as an appetizer or a side dish to Afghan cuisine.
---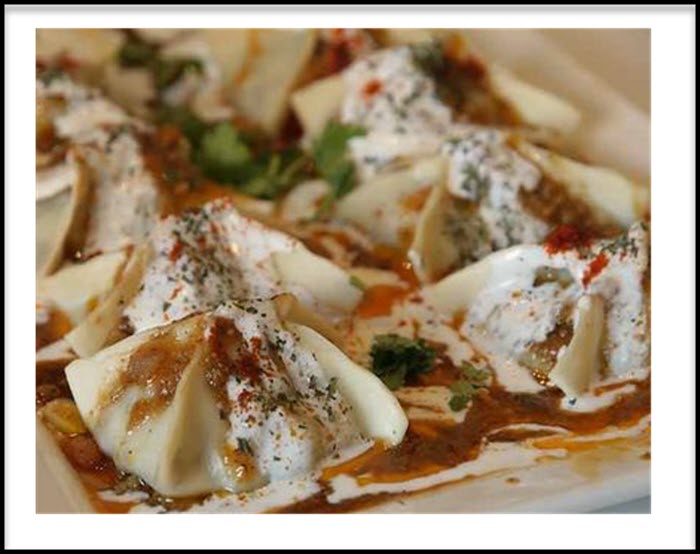 Mantu
Mantu or also known as Mantoo is a popular dish in Afghan. It is similar to the popular Chinese Dimsum, though the only difference between Chinese Dimsum and Afghan Mantu is that with Afghan Mantu more spices are being used.
Mantoo is a dumpling wrapper stuffed with spicy meat or spicy lamb. Similar to how dumplings are cooked, Mantu is also steamed until the dumpling is cooked.
To add flavor, it is usually topped with yogurt and sometimes garlic then drizzle it with cilantro leaves and cayenne pepper.
Considered to be a healthy dish aside from it is gluten-free, the cooking process does not involve oil or in fact less oil content on the dish.
Mantu is best paired with tomato sauces and Yogurt sauces. Also, best paired with Quroot, a ball of dry Afghan cheese that is made from yogurt that was drained, salted and dried.
---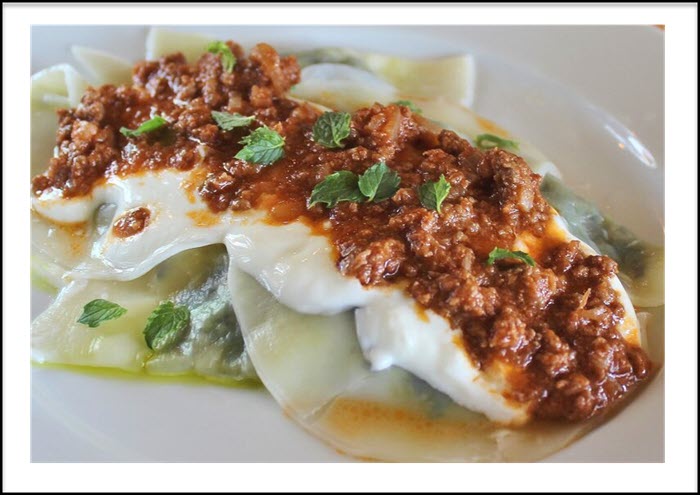 Aushak (Ashak)
Aushak is another version of Afghan dumplings. It is usually served during Ramadan and other special occasions and Islamic festivals.
It is stuffed with fillings such as onions, chives, Tomato puree and Kofta Pashaan or meat sauce. A vegan friendly recipe for Aushak is also available but the original recipe usually includes lamb or mutton as its main ingredient. To enhance the flavor the this dish, it is usually topped with yogurt sauce and dried mint leaves.
---
Afghan Burger
Burgers are the most popular street food not just in Afghan but everywhere in the world. Most burgers typically looks like a bun with patty and other vegetables, but with Afghan Burger it looks like a food wrap using Afghan bread that is rolled.
The rolled Afghan bread is filled with French fries, and other Afghan condiments. Vegetables, and meat are stuffed inside the wrapping. Sausages are sometimes added too.
---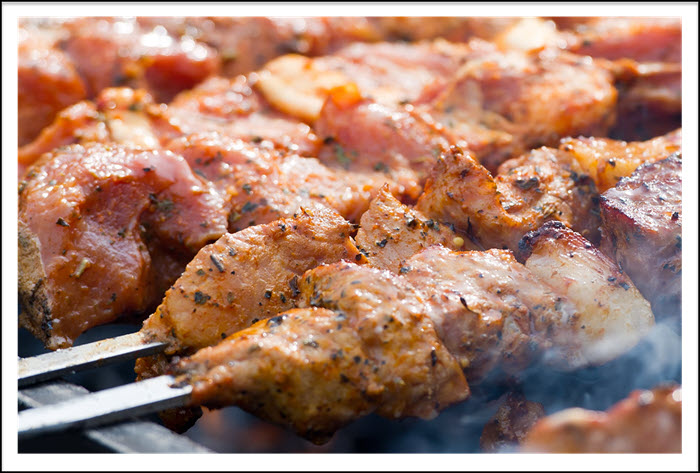 Chopan Kabob
Chopan Kabob is made with lamb meat. The lamb meat is roasted over a mankal, a traditional afghan charcoal brazier. The meat is usually marinated before it is roasted.
Nowadays, Afghan Kebab can be seen in different stalls on the street called the Dukan-e Kebabi.
---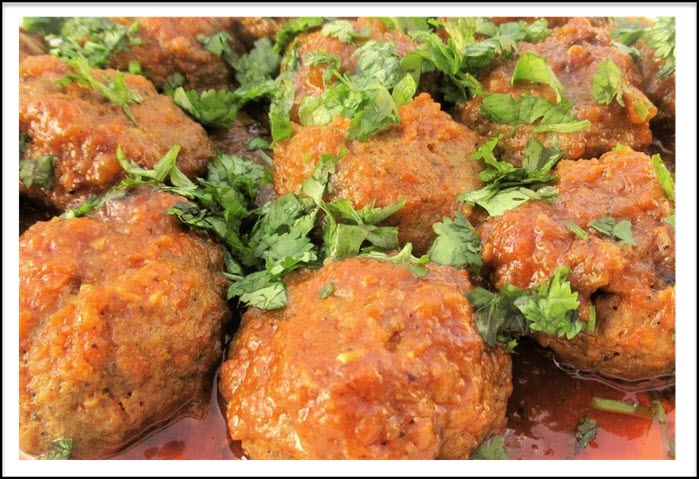 Korme Kofta
Korme Kofta or also called as Afghan Lamb Meatballs. It is considered to be a main dish in Afghan cuisine and is usually served with plain rice.
---
Beek Khafta Afghan Kebab recipe
Ingredients
1 onion
4 cloves of garlic
2 cups Parsley
1 1/2 pounds ground beef
Sliced bread (toasted and soaked in water)
1 1/2 tsp allspice ground
1/2 tsp. cayenne pepper
1/2 tsp ground cardamom
1/2 tsp ground Sumac
1/2 tsp. Ground nutmet
1/2 tsp Paprika
Instructions
Preheat barbecue grill on medium to high heat for about 20 minutes.
Add onions, garlic and parsley to the food processor to chop them
Add ground beef, bread (soaked in water) and spices in the food processor to mix them all together.

Continue mixing until meat paste is formed.

Place meat mixture to a bowl.
Mold meat mixture to a wooden skewer.

You have the option on how thick your kebab will be but the recommended thickness should be about an inch thick.

Place Kofta Kebabs in a skewer onto a baking sheet.
Place Skewered kebabs on the heated barbecue grill.
Grill at least 4 minutes on one side, then grill another 4 minutes on the other side.
Remove from grill then serve. It is typically served with pita bread.
FAQs
What is Afghan's Main dish?
Kubali Palao is the national dish in Afghanistan. It is a rice dish that is typically cooked with carrots, raisins, nuts and mutton.
What is the popular meat in Afghan?
The most popular and widely used meat in Afghanistan is lamb. And one of the best dishes in Afghan that uses lamb is the Afghan Kebab.
Conclusion
Most of the dishes of Afghan cuisine consists mainly of staple ingredients such as rice, milk, yogurt, barley and whey. Lamb meat is commonly used meat in most Afghan meat dishes.
We hope that this guide has helped you know the different Afghan meat dishes so if you visit Afghanistan, you will not have a hard time deciding which dish to order.
Have you tried the meat dishes mentioned above, which one is your favorite? Let us know what you think.