Fresh, Flavorful and colorful foods are the trademarks of Thai Vegetables dishes. They are deliciously fresh and healthy too. Vegetarian Thai recipes are plant-based, this means that it does not contain animal products on the dish. We have gathered some of the most popular Thai vegetarian dishes that are both Vegan and Vegetarian friendly dishes.
Popular Thai Vegetarian Dishes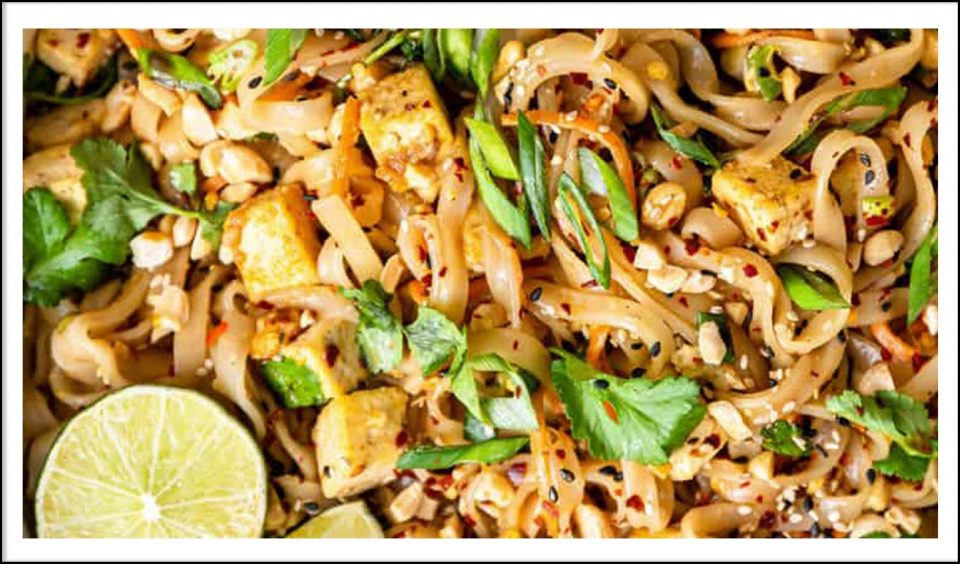 Tofu Pad Thai
Pad Thai is one of the favorite takeout dish since you can easily make this dish in less than an hour, perhaps in just 30 minutes or so.
Thai tofu is made from soaking raw soybeans after which it is then milled with water for that soy milk. To curd the tofu, a coagulated agent is then added and placed on a cheesecloth. To remove excess water, a heavy stone will be used to weighed down the cheesecloth.
Tofu Pad Thai has a tangy, salty and sweet flavor. These are stir fried dish made with rice noodles and Tofu. For that Tangy flavor, you will be needing tangy sauce that is made from sugar, chili, garlic, lime, coconut amino acids and tamarind.
---
Thai Mango Salad with Peanut Dressing
Thai Mango Salad is made with Butter lettuce, sweet diced mango, Jalapeño, and red bell peppers. Although you have the option to choose your own green as an alternative to butter lettuce. The ingredients are then mixed together into the spicy peanut dressing.
Thai Mango salad with Peanut dressing is often used as a side dish to other Thai dishes in most of Thai restaurant. It is also best paired with baked tofu.
---
Thai Banana in Coconut Milk
Thai Banana in Coconut milk or also called Kluai Buat Chi is another Thai vegan recipe.
It consists of 4 main ingredients such as salt, sugar, coconut milk and banana. Thai vegetarian recipe for making Thai Banana in Coconut milk dish is pretty simple and easy, you can have this porridge like pudding in just 15 minutes.
To prepare this Thai dessert, simply mix all the ingredients together in a bowl.
---
Thai Mango Sticky Rice
Mango Sticky rice is a Southeast Asia traditional dessert. It is made with glutinous rice, coconut milk, sugar and fresh mangoes.
Before serving this dessert, add with chunks of mango on the side and sprinkle with sesame seeds.
---
Rolled Ice Cream
This is not your ordinary ice cream, aside from it is rolled this dessert is made by using only its two (2) main ingredients: condensed milk and cream.
To make this dessert, simply the ingredients together. Spread and flattened the mixture in a baking tray then allow to freeze in the fridge. Once frozen, shaped into rolled ice cream.
---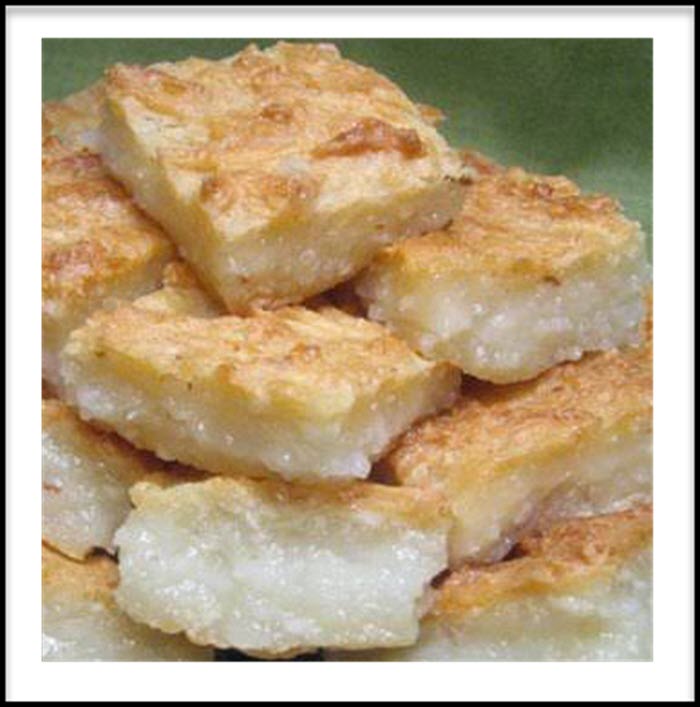 Thai Coconut Cake
Thai Coconut cake or also called Kanom Baa Bin is another Thai food variety for vegetarians. It is made with using only 7 ingredients such as sugar, coconut cream, coconut flakes, Glutinous flour, Potato flour and eggs.
---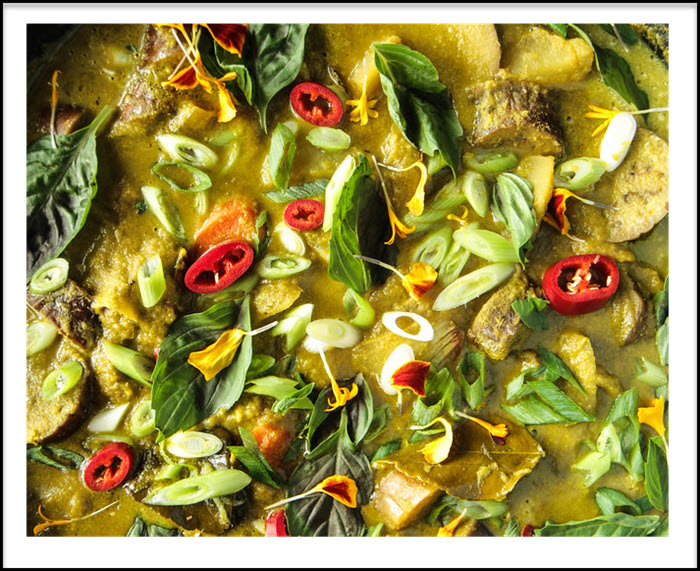 Thai Green Curry with Vegetables
Thai Green curries is loaded with healthy vegetables such as asparagus, carrots and spinach. Green curry paste used in this dish is composed of green chiles, garlic, lemongrass, cilantro roots, cumin seeds, white peppercorn, shrimp paste and salt.
In a bowl, you can add rice or quinoa on your Thai curries dish with vegetable dish.
---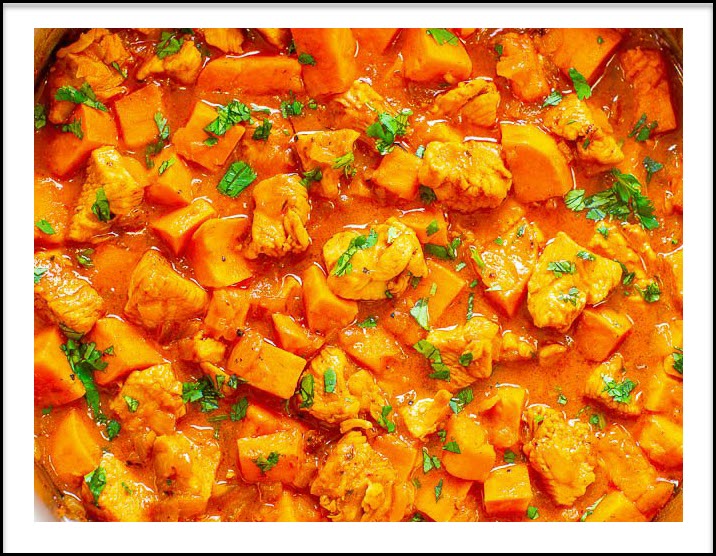 Thai Roasted Sweet Potatoes with Coconut & Lime
Making this dish is simple and easy. All you need to do is to roasted chunks slices of sweet potatoes. Glazed with Thai Spice blend. Then the dish is served along with green onions, coconut shavings and lime juice.
---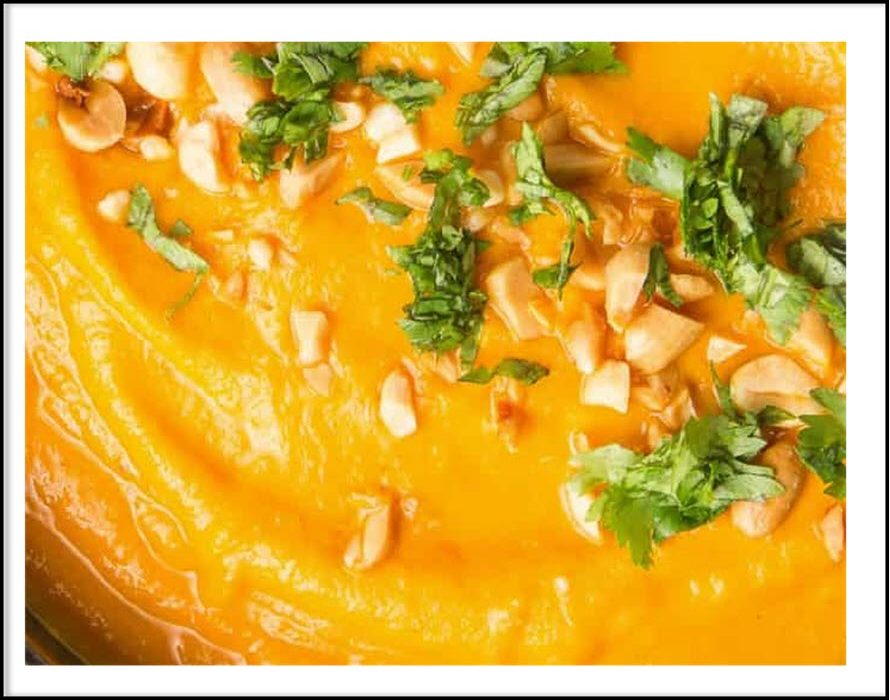 Thai Carrot Soup
There are different varieties of Thai soups available but Carrot soup is the most common and most popular, simply because carrots are easily available and readily available anytime.
Thai Carrot Soup is loaded with vitamins that is needed for the body. Sweet basil, coconut, garlic and peanut is often added to the soup to make it more exotic and still have that deliciously sweet taste.
---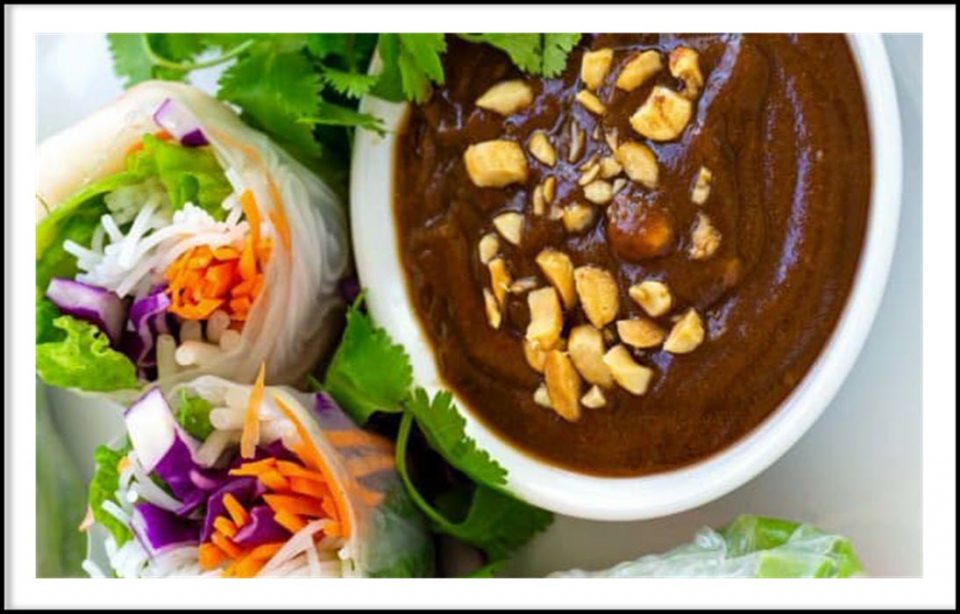 Spring Rolls with Peanut Sauce
Spring rolls is definitely worth trying. These are fun to make dessert with its refreshing and colorful fillings.
In a rice wrapper, you can add fillings such as butter lettuce, red cabbage or green cabbage, carrots, cucumber, Thin rice noodles, green onions, cilantro and mint. Jalapeño is an option to add to the filling if you want a hint of spice.
The peanut sauce spring rolls are dipped is made of soy sauce, peanut butter, maple syrup as sweeter, rice wine vinegar, water and sesame seeds. Spicy peanut sauce in Thailand is called Satay.
---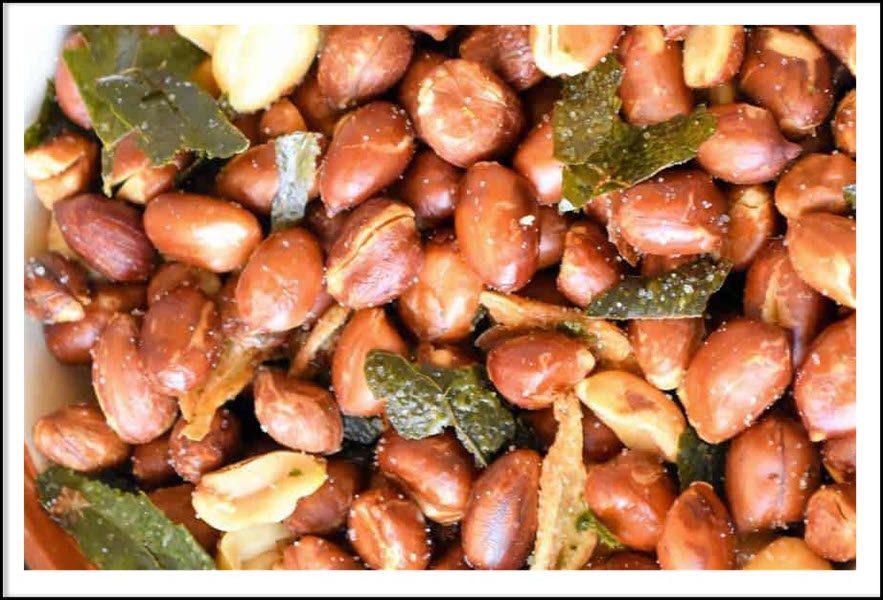 Thai Fried Peanuts
A very simple vegetarian dish wherein the only process in making is by deep frying the peanuts by sautéing garlic with lemon leaves and chili (optional) and wait until it becomes extra crispy.
---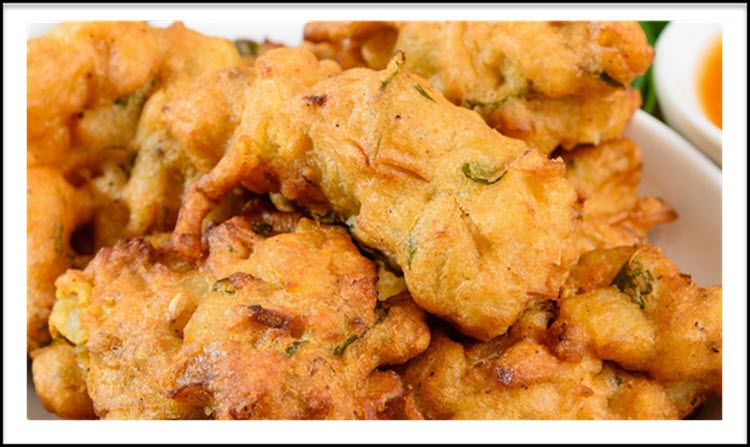 Thai Corn Fritters
Thai Corn Fritters or also called Tod Man Khao Pod are fried cakes made from batter or dough that contains, of course Corn.
A delicious appetizer that the whole family can enjoy eating. Making this is pretty simple. Corn batter are whisked and place in hot oil until it gets brown and crispy.
Best serve with Thai chili sauce that is made of dried chili flakes.
---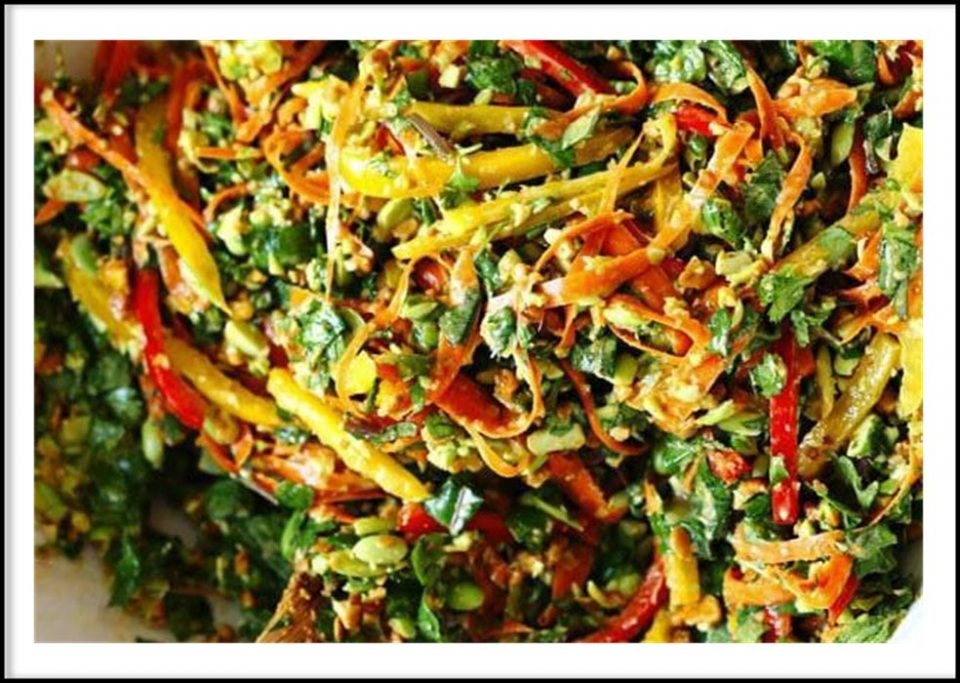 Chopped Thai Salad
Chopped Thai salad is composed mainly of different varieties of vegetables such as carrots, Kale, bell pepper and cilantro. The combination of these vegetable ingredients will not only make you salad delicious, but colorful and enticing to look at.
What does chopped mean in Thai salad dish. It is called chopped salad simply because the ingredients used are uniformly chopped and are then tossed to mix together.
---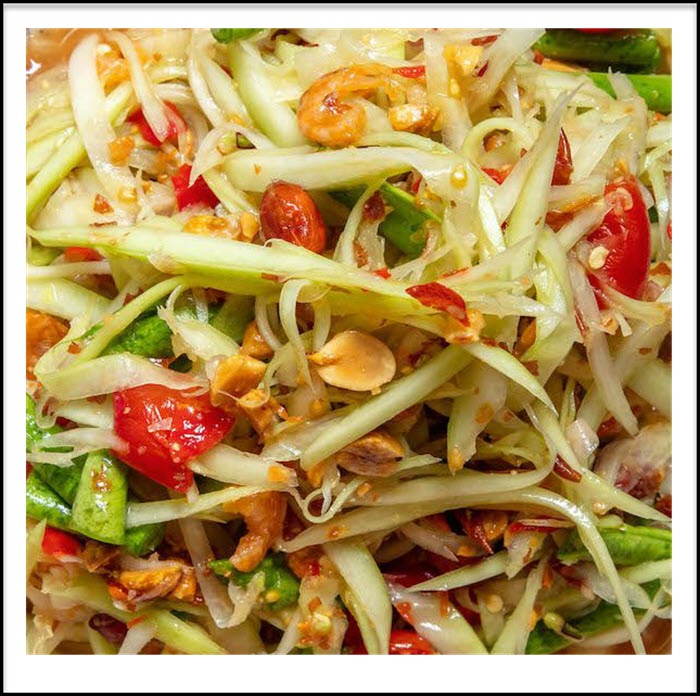 Thai Green Papaya Salad
Thai Green Papaya salad or also called Som Tam Thai is considered to be a healthy vegan Thai recipes since Papaya as we all known is loaded with nutrients, vitamins and are high in fiber content for good digestive health.
Thai Green papaya salad has a combination of sweet, spicy, salty and sour at the same time.
---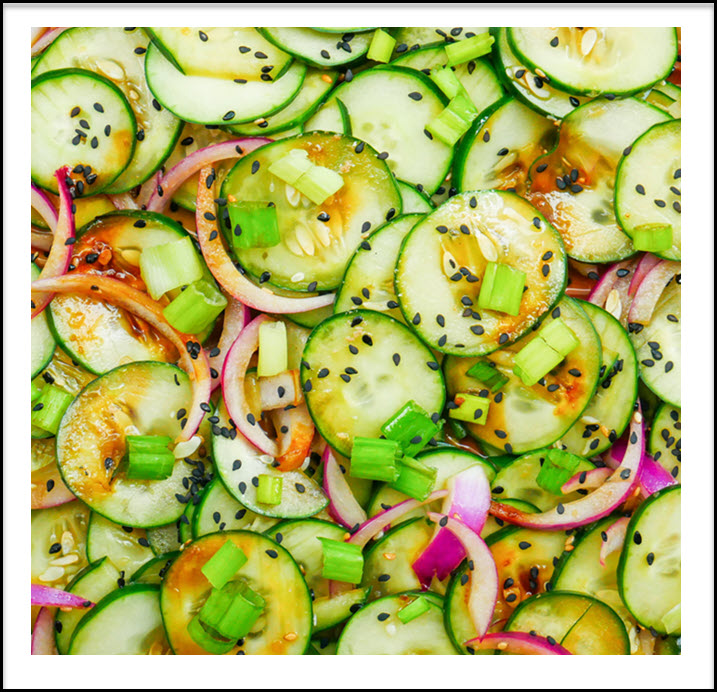 Sesame Cucumber Salad
Another healthy option, the Sesame Cucumber Salad. These are crunchy cucumber chunks or sliced cucumber that is mixed together with red pepper, onions and sesame oil. It tastes sweet with a hint of spiciness.
---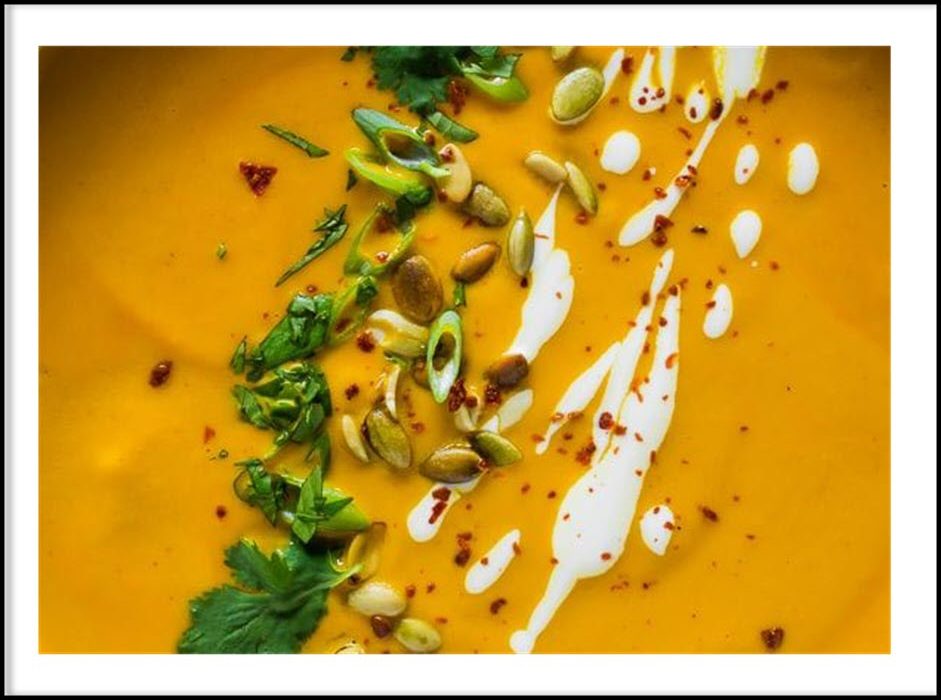 Thai Pumpkin Soup
Thai Pumpkin Soup is a different kind of soup because with this one does not require too much heat. It is made using rice coconut milk. To add more flavor, lemon grass, ginger and cilantro are added.
Thai Pumpkin Soup is made with 5 main ingredients: Chicken Broth, canned pumpkin, red chili peppers, coconut milk and red curry paste.
---
Spicy Thai Noodles
The noodles that is usually used in Thailand is what they call Bean Thread noodles. Other names includes Chinese Vermicelli, glass noodles, cellophane noodles or mung bean noodles.
Spicy Thai Noodles is a good food that is easy to make. Thai Vegetarian Recipes with lots of options to choose from. One good thing about this dish is that it is versatile. You can use any vegetables you like such as carrots, onions, peppers and squash. But for a more delicious version, you can add mushrooms and Zucchini.
---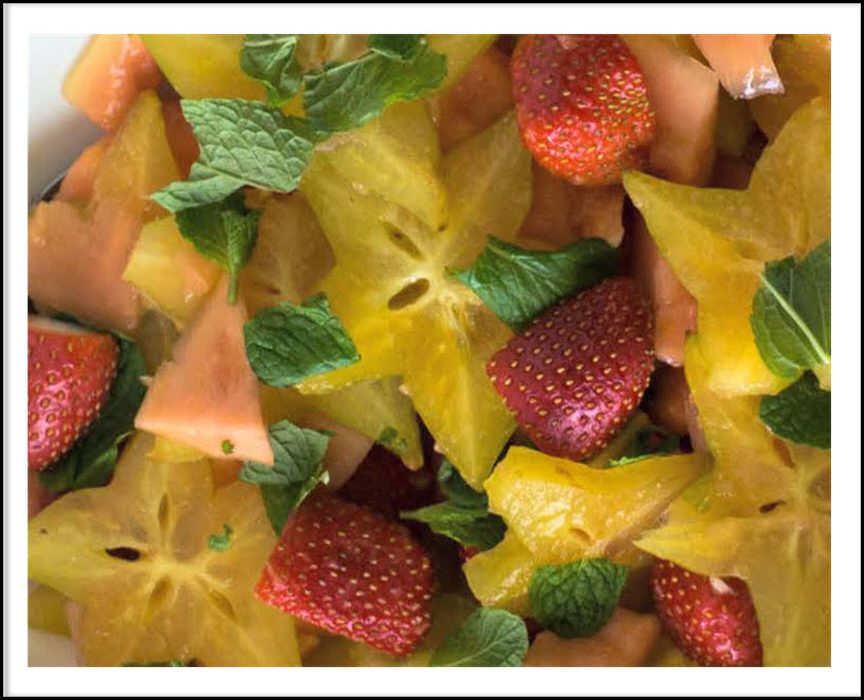 Thai Fruit Salad
Since Thai Mango Salad was mentioned beforehand, in here we have Thai Fruit Salad. In this vegetarian recipes, tropical fruits are tossed and mixed together in a bowl in a lime or coconut dressing.
Fresh ingredients of Tropical fruit includes banana, lychee, pineapple, and strawberries. You will be having for yourself a refreshingly healthy dessert that can be served and a eaten anytime of the day.
---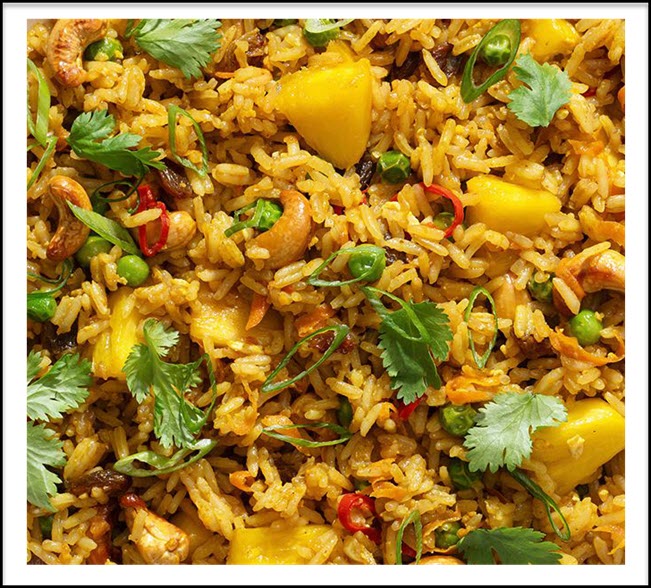 Thai Pineapple Fried Rice
Similar to other cuisines, Thai Kitchen also uses leftover rice for making fried rice because rice does not clump together with leftover rice.
Thai Pineapple fried rice usually use Jasmine rice. Thai ingredients in making this delicious recipe are jasmine rice, fish sauce, red bell pepper, peas, eggs and pineapple.
You can add Tofu for added protein. However, for vegans you can skip adding the eggs to the list of ingredients.
---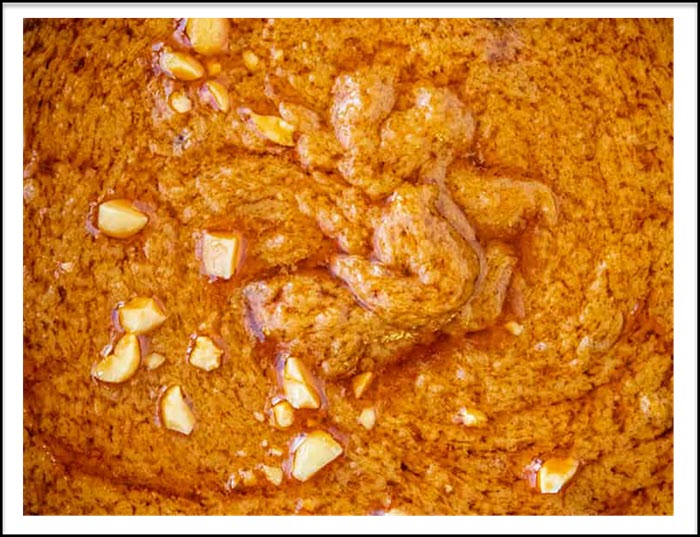 Peanut Sauce
Peanut Sauce was mentioned earlier, and as well all know it goes well with perhaps everything. This dip sauce has a tangy taste with a hint of spiciness.
There are different variations of making peanut sauce, but to make vegan peanut sauce you need these ingredients: peanut butter, soy sauce, coconut milk, rice vinegar, garlic powder, maple syrup, ginger, lime juice and chili flakes that are crushed. Mix these ingredients in a bowl and whisk everything until it smoothen.
---
Thai Peanut Cauliflower Wings
Thai Peanut Cauliflower wings are loved by vegans. These are savory and crispy cauliflower wings that is worth trying.
In making this Thai food, dip cauliflower in a peanut butter curry batter and bake it. Do not fry it, but bake the dish. Thai red curry paste and peanut butter are already added to the batter. If you want a hint of spicy on these cauliflower wings, you can add Sriracha, made from red jalapeño chile pepper.
---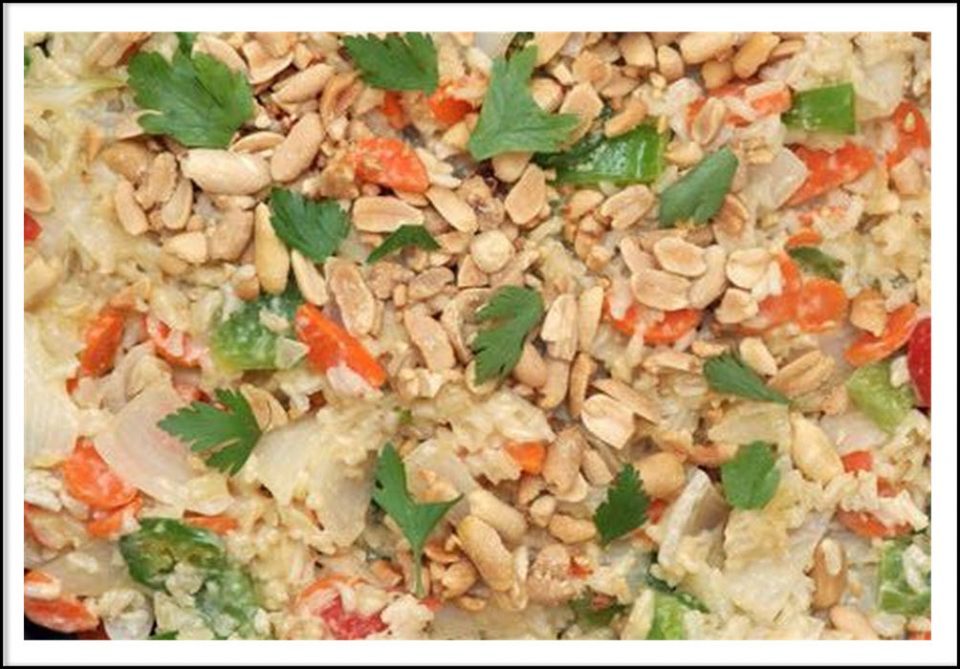 Thai Coconut Rice
Coconut rice is considered to be a healthy option when it comes to rice. In fact, it is considered to be highly nutritious as it is an excellent source of dietary fiber for good digestion as compared to white rice.
Thai Coconut rice is a sweet dish that is sticky and fluffy. Simply simmer coconut rice in coconut milk. Sprinkle turmeric, ginger and sugar to the simmering rice. And there you have it, very easy and simple recipe in making this Thai food.
For a hint of nutty flavor, you can topped cooked dish with almonds upon serving.
---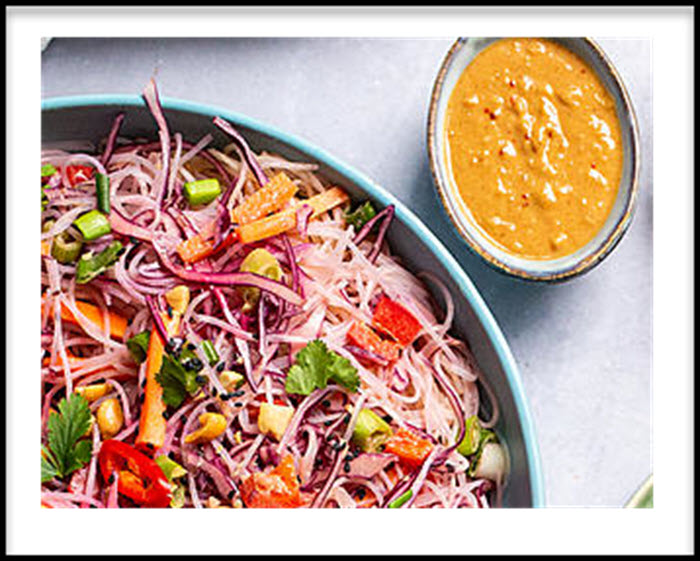 Thai Noodle Salad with Peanut Sauce
To make Thai Noodle Salad, simply tossed in a bowl ingredients such as carrots, bell pepper, radish and cabbage (shredded) then mix em' all together to make for yourself a colorful with flavorful sauce Thai dishes.
---
FAQs
When in Thailand, how do you ask for a Thai Vegetarian dish?
When ordering Thai vegetarian dish in a Thai restaurant, you can safely say that you want "Gin Jay" which means Eat Vegan. Gin Means eat while Jay mean Vegan.
Will you have a hard time finding Vegetarian dish in Thailand?
There are wide variety of fruits stand in the market and Thai restaurants with Vegan options on their menu. Most of Thai Cuisine is composed of vegetables however the way how the dish is being cook is what matters.
What is other term for Peanut sauce in Thailand?
In Thailand, Peanut sauce is also called Satay Sauce. Not only it is a popular spicy sauce used in Thai Cuisine, but is used in other Southeast Asian Countries as well.
Is Vegetarian Thai Recipes healthy?
Yes, Thai vegetable recipes have low calorie content, vegetables for high in fiber content and are usually made with fresh herbs and spices and protein.