Vegetarian cuisine is based on foods that do not contain meat or animal tissue products and follow to vegetarian standards. There are many vegetarian foods available, including those that have been produced specifically for a vegetarian/vegan diet, either to replace a culinary need where meat would otherwise be used, or to ensure a healthy intake of protein, B12 vitamin, and other nutrients.
Bangladeshi cuisine has been influenced by the country's rich history and river system environment.
When it comes to eating, Bangladeshis follow a set of rules and restrictions. It also features warm hospitality and unique serving techniques. This is known as Bangaliketa. The culture also governs how individuals are invited to weddings and dinners. On special occasions, gifts are presented. Bangaliketa also includes the right display of serving utensils.
Today, we are going to talk about the most popular Bangladesh Vegetarian recipes. If you want to learn more about these vegetarian dishes, scroll down and continue reading.
Bangladesh Vegetarian Dishes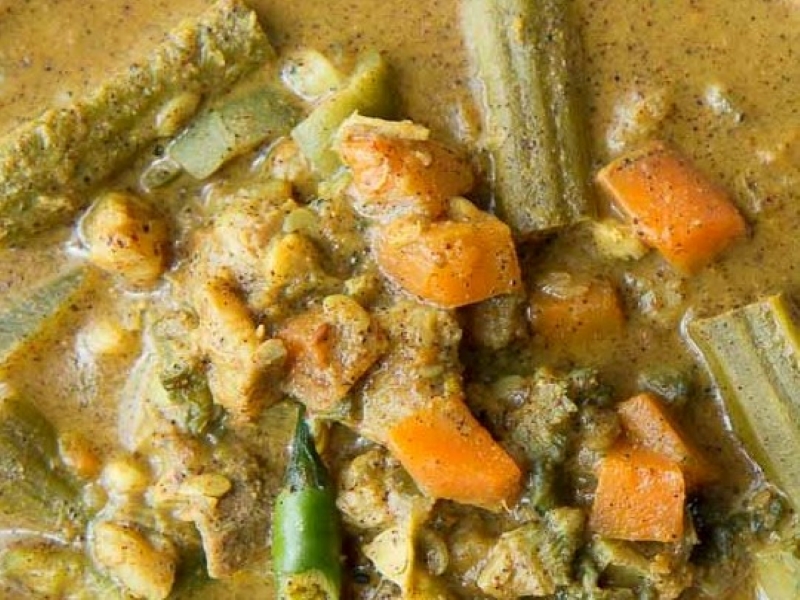 Shukto
Shukto is a famous vegetable dish in Bengali cuisine that is commonly eaten with steamed rice in the Indian state of West Bengal and Bangladesh. It has a little bitter taste, and is commonly prepared as part of traditional Bengali thali during feasts for Bengali social occasions such as Annaprasana or Bengali Wedding.
Shukto comes in a variety of flavors and can be prepared in a variety of ways.
Dudh Shukto is a popular version that uses milk to help mask the bitterness of the dish.
Fish of various sizes are used in some variations. Turmeric is commonly used in such Shukto varieties, which is usually omitted in vegetarian versions. To keep the bitterness, some of the versions exclude the bitter veggies and substitute them with fenugreek seeds.
The most common ingredients in making this healthy dish are bitter gourd, sweet potato, potatoes, banana, bari, french beans, ginger paste mustard paste, turmeric, mustard oil, and paanchphoron.
---
Aloo Posto
Every Bengali in the world is delighted about this dish. Green chillies, mustard oil, and kalonji are the major flavoring constituents of Aloo Posto, a basic curry made from poppy seed paste and potatoes. Basically, ground poppy seeds and potatoes are cooked together to make aloo posto, which is a smooth, creamy dish that is sometimes served with rice. Other ingredients such as onions (penyaj posto), pointed gourd (potol posto), Ridged Luffa (jhinge posto), chicken (murgi posto), and prawns (murgi posto) can be used to replace or compliment the potatoes in this basic recipe (chingri posto).
Aloo posto is cooked on medium heat for in just 3-4 minutes.
---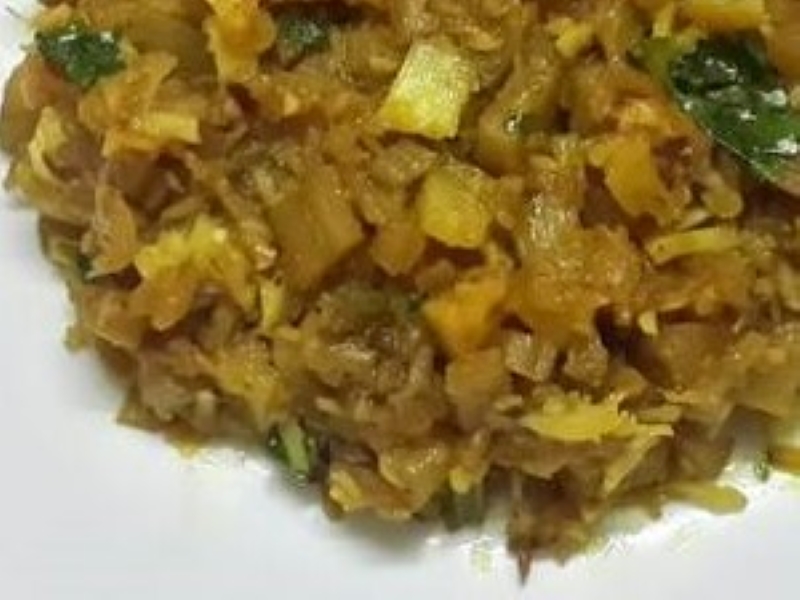 Thorer Ghonto
This is a palatable Bengali dish made with banana stems as the primary ingredient. It's entirely vegetarian. The banana stem's crunchy white core is cut into tiny bits and used in this lightly fried meal. It is sweet, but you have the option to add grated coconut and mustard seeds to make it more interesting. Though the green chillies are a requirement, making it a spicy and sweet meal is best served with steamed rice.
---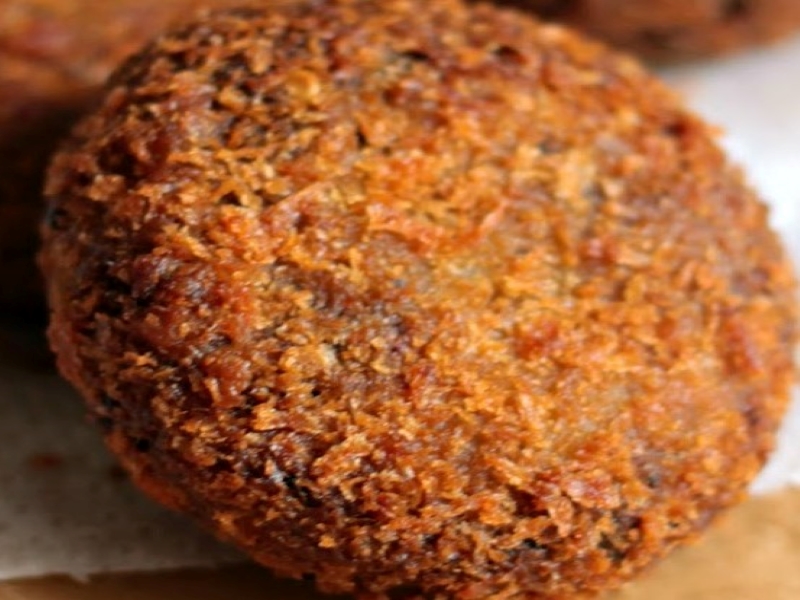 Mochar Chop/Banana Flower Croquettes
Another vegetarian dish is Mochar Chop. The main ingredient of the dish is banana flower. To create this delectable dish, the banana flower is chopped into fine, tiny bits, crushed, and then flavored with garam masala and green chillies.
---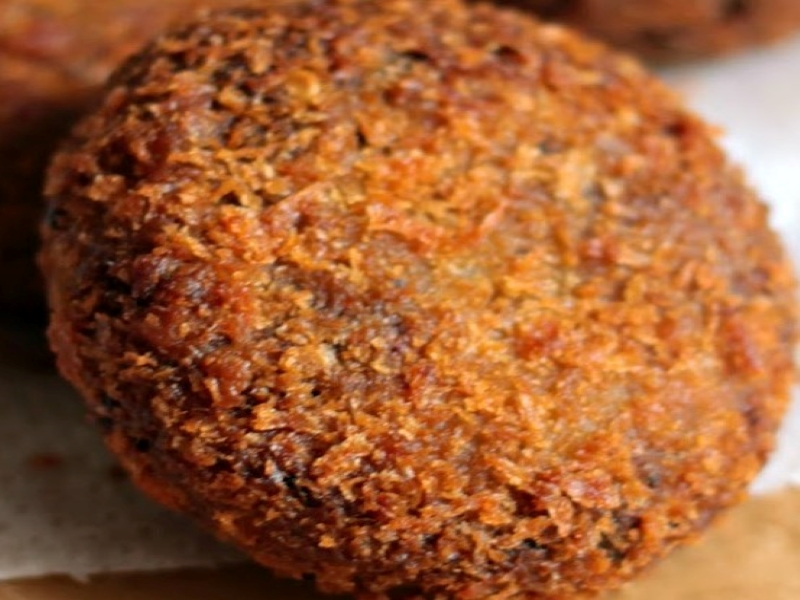 Postor Bora
Postor Bora is a popular dish that is noted for its exceptional flavor and texture. It is extremely famous among West Bengal's Bongs. Poppy seed paste, grated coconut, onions, green chillies, and rice flour are mixed together and shallow fried as fritters in mustard oil.
---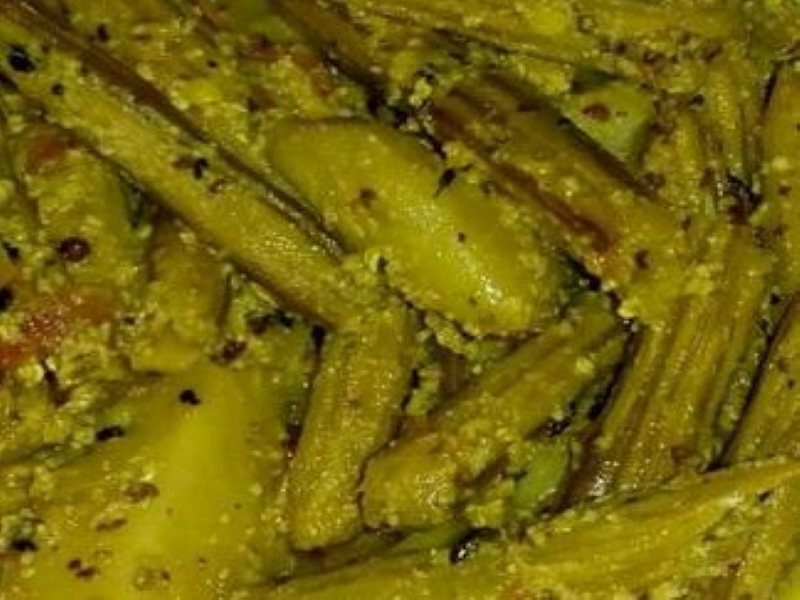 Sojne Dantar Chorchori
The delicious vegetarian dish is a char-flavored mixed vegetable dish popular in India and Bangladesh, particularly in Odia and Bengali cuisines.
At the end of the week, chorchori is frequently made with leftover veggies. The dish's origins can be traced back to Bengali households where males used to go grocery shopping once a week. The household would be left with fragments of all the veggies purchased earlier in the week at the end of the week.
Potatoes, eggplant, spinach, French beans, and cauliflower are common vegetables used in this dish. Additional ingredients are sojne daanta, mustard seed paste, poppy seed paste, nigella seeds, green chillies, mustard oil, and turmeric powder.
---
Lau Ghonto/Bottle Gourd Sabzi
Lau Ghonto is a vegetarian Bengali side dish made using bottle gourd as the main ingredient, also known as lauki in Hindi and lau in Bengali. It is easy to prepare and delicious. Bottle gourd offers several health benefits and is particularly beneficial to senior citizens. Bottle gourd is high in fiber as well as important minerals, protein, and iron.
Grated coconut is commonly added to enhance the flavor. It is sweet and salty, and the soft veggie and crunchy boris provide a wonderful texture contrast.
---
Dhonepata Bata
Dhonepata Bata is a Bengali dish made with coriander leaves, green chilies, and a touch of tamarind. It's supposed to be a side dish, yet you can see people consuming it whole. If you add some pudina to it, you've got yourself a dip.
It's a delectable dish with a distinctive flavor. The paste of coriander leaves, green chilies, and garlic is cooked with onions and tomato in this dish. Steamed rice is the most common accompaniment.
Dhonepata Bata is an easy and quick to create meal that only requires a few ingredients. The good thing about this dish is that it can be made in about half an hour with no effort.
---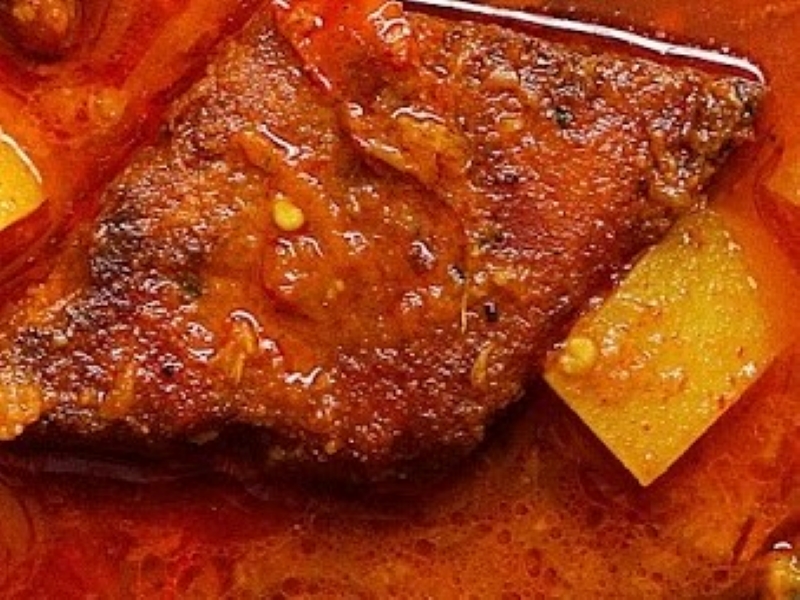 Dhokaar Dalna
Dhokar dalna is a vegetarian meal created from Chana Dal koftas or lentil cakes that have been steeped in a wonderful Bengali curry.
The dals are crushed and created into a paste before being cooked. The completed cake is then sliced into tidy small pieces and fried on the outside to make it crispy. It is then smothered in a tomato and onion gravy. The combined flavors and textures are simply irresistible.
The main ingredients are chana dal, potatoes, onion, cumin powder, red chilli powder, coriander powder, ginger paste green chillies, turmeric powder, cardamom pods, ghee, vegetable oil, bay leave, salt, and garam masala powder.
---
How To Make Mochaar Chop Or Banana Flower Croquettes
Ingredients
1 cup banana flower
Roasted peanuts
2 tbsp chopped coconut
2 boiled potatoes, peeled
2 green chillies, chopped
1/2 tsp fennel seed ( saunf )
1 tsp ginger paste
1/2 tsp coriander seed
1/2 tsp cumin seed
1 red chilli (dried)
Sugar
Salt
2 tbsp cornflour
Vegetable oil
1 cup of bread crumbs
Instructions
Peel the banana bloom till you get to the soft inner core. Chop into fine tiny pieces and soak in 1 teaspoon turmeric water in a bowl of water. Allow 1 hour for it to soak. Boil until soft with salt water and turmeric.
Next, add a pinch of fennel seeds, cumin, coriander seeds, and dry red chili to a frying pan. After roasting, crush to a fine powder.
Boil the potatoes till they are soft and cooked through. Combine it with the boiling banana flowers and mash it up. Add the chopped peanuts, salt, sugar, and the masala that has been fried and powdered. Combine all of the ingredients.
In a pan, heat 1 tablespoon of oil and add the chopped coconut. Then, for 2 minutes stir fry it, and add the ginger paste and sliced chilies. Then, add the flower-potato mixture, and fry it for atleast 10 seconds. Remove the pan from the heat and transfer the mixture to a separate bowl. Put seasoning to taste, then roll the mixture into tiny balls. Using your palm, flatten them.
Next, mix 1/2 cup water with corn flour in a separate dish. Place the breadcrumbs on a dish. Each croquette should be rolled in breadcrumbs, dipped in corn flour, and then rolled in breadcrumbs again. Deep fried the croquettes till crisp and golden brown in hot oil.
Serve while it is still hot.
Bangladesh Culinary Influence And Style
Bangladeshi cuisine has been heavily inspired by Mughlai cuisine, which the Mughal rulers left behind. As an outcome, Bangladeshi cuisine now includes a variety of rich fragrant meals such as korma and biriyani, which call for a variety of spices as well as a lot of ghee. Because Dhaka was the Mughal capital of the Bengal Subah, which covers modern-day Bangladesh and the Indian states of West Bengal, the city's cuisine was inspired by a variety of culinary styles from throughout the world. After Dhaka became the capital of East Bengal, the Bangladeshi populace started to adapt the cuisine of the city with several undiscovered Persian, Turkish and Arabic-influenced dishes becoming popular.
Conclusion
With that said, Bangladesh Vegetarian Dishes come in a variety of flavors and textures. These delectable Bangladeshi meals will certainly fulfill your cravings. They're not only healthy and nutritious, but they are also incredibly tasty. Thank you for reading this post.