Tibetan cuisine comprises both the country's culinary traditions and practices, as well as its people. The cuisine reflects the Tibetan geography of mountains and plateaus, as well as influences from nearby countries such as India and Nepal, where many Tibetans live. Have you ever been curious about Tibetan desserts? Let's take a look at some of the most popular Tibetan dessert recipes. If you want to learn more about these unique desserts, scroll down and continue reading.
Tibetan Desserts Dishes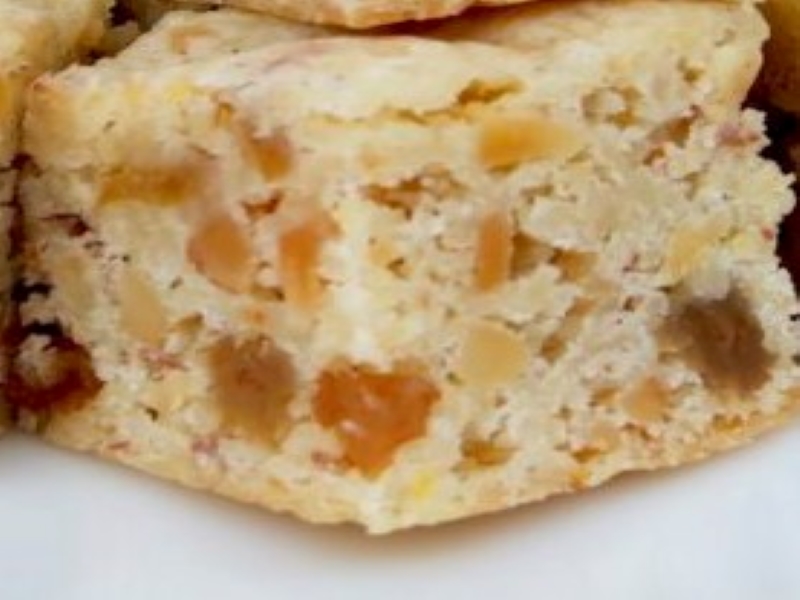 Cream Cheese Barfi
Tibetan Cream Cheese Barfi is a delicious dessert. Cream cheese, sour cream, sugar, milk, almonds, sifted flour, baking powder, salt, cashews, coconut, and gold raisins are the vital ingredients in this Tibetan dessert. To prepare this tasty dessert, the cream cheese is blended with the sour cream, flour, sugar, milk, baking powder, and salt until the mixture is smooth. This mixture also includes almonds, cashews, raisins, and coconut. The completed mixture is then baked until it is faintly browned on top.
---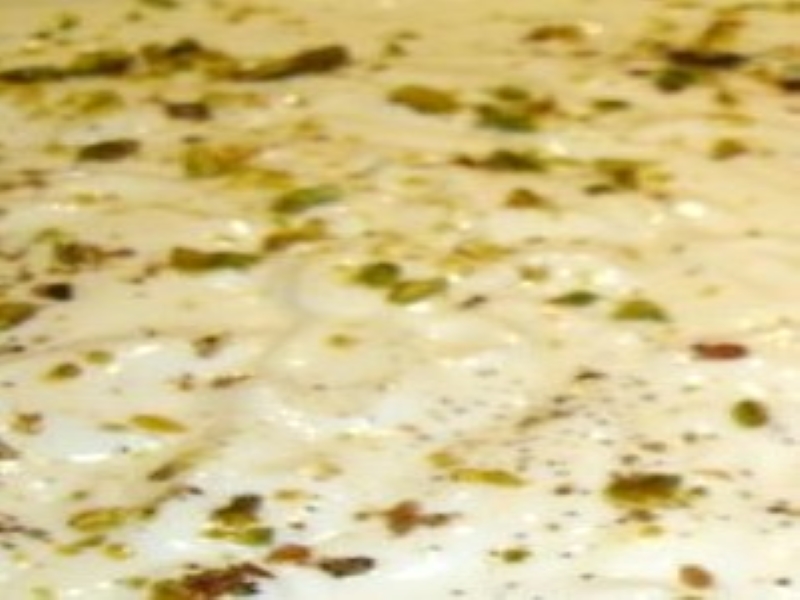 Sikarni
Sikarni is a sweet and spicy yogurt pistachio recipe that is made using yogurt, sour cream, double cream, sugar, cinnamon, cardamom, nutmeg, saffron, and pistachio nuts. To create this delectable dessert, the yogurt and sour cream are combined in a large bowl. A big colander with a cheese lair is used to strain the yogurt mixture. Then the cardamom, sugar, black pepper, cinnamon, nutmeg, dissolved saffron, and pistachio nuts are added. This Tibetan dessert is garnished with pistachio nuts and consumed chilled.
---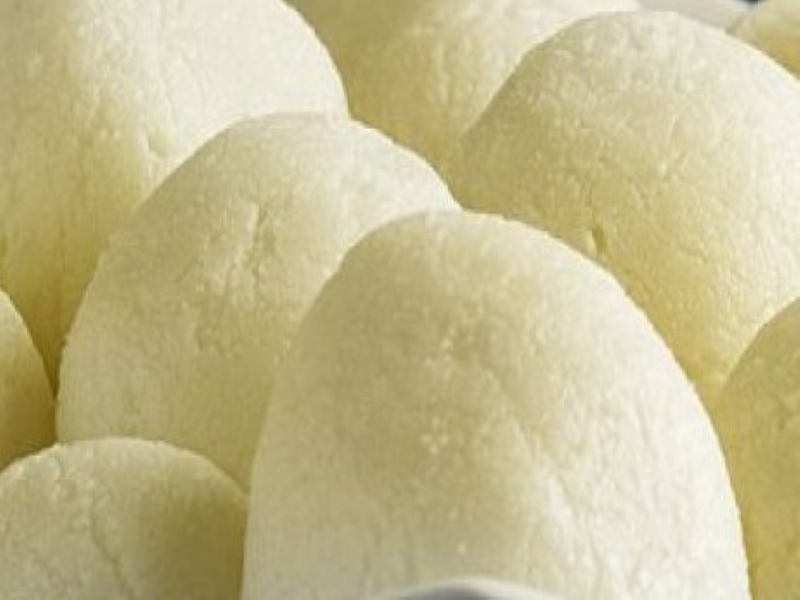 Rasbari/Cheese Balls in Cream Syrup
Rasbari or Cheese Balls in Cream Syrup, a Tibetan dessert made from cream cheese, ricotta cheese, flour, milk, sugar, cardamom, water, saffron, and almonds, is another delectable Tibetan treat. All of these components are combined to create a mixture from which the cheese balls are formed.
---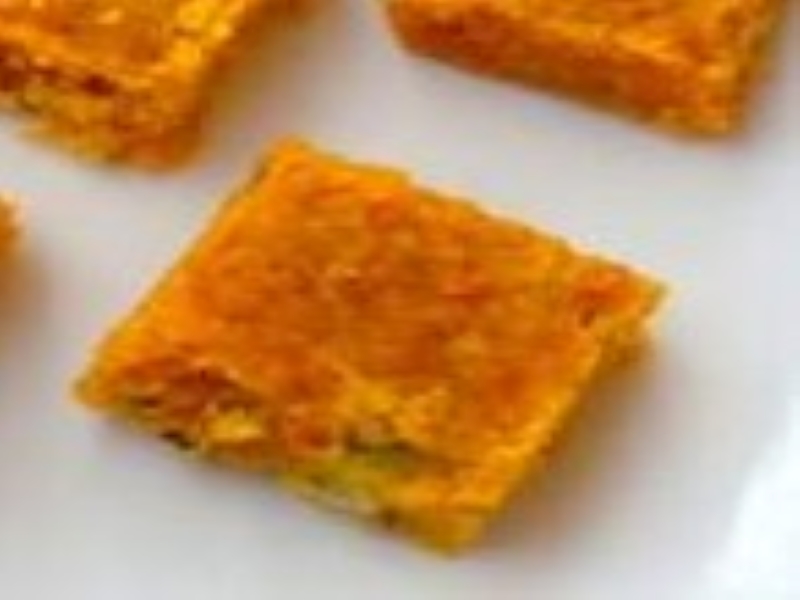 Carrot Barfi
Carrot sweets are traditionally made with milk, condensed milk, full cream, and milk solids such as khoya or mawa. Other ingredients include cardamom, almonds, cashew nuts, sugar, butter, raisins, and red food coloring. To prepare this sweet dish, the grated carrots and milk are combined, then boiled until the carrot has softened. Once softened, cardamom, sugar, butter, almonds, raisins and cashews are added and mixed thoroughly. A dab of red food coloring is added and continue to cook for another 15–20 minutes, stirring constantly, until the carrot mixture has thickened. Then, remove it from heat and transfer to a container that is well buttered. Chill it overnight and consumed chilled with sliced almonds.
---
Thue
Thue is a Tibetan delicacy prepared of dri cheese, or occasionally parmesan or other hard cheeses, porang brown sugar, and unsalted butter. By hand, these ingredients are combined into a smooth, somewhat crumbly doughy consistency. It is formed in a thuedrom, a rectangular hardwood frame around the size of a small brick with a high butter content. Thue is frequently topped with butter designs of the moon and sun, which are sculpted while the butter is still cool. It is one of the few sweet Tibetan foods, served as a dessert at Losar and other special occasions such as weddings or the Sho Dun Festival.
---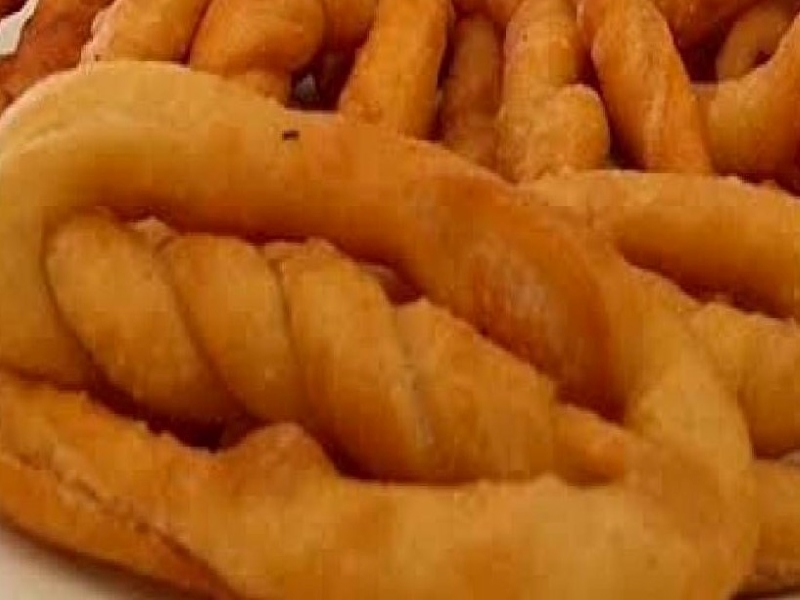 Khapsey
Khapsey are deep-fried cookies or biscuits in Tibetan cuisine that are traditionally served during Tibetan special events such as Losar (Tibetan New Year) or weddings. Khapseys can be made into a variety of complicated shapes and textures. Some are dusted with powdered sugar, while others, like the donkey ear khapseys, are purely decorative.
---
How To Make Tibetan Khapsey
Ingredients
Milk (1 cup)
All purpose flour (700 grms)
Sugar (2 cups)
Oil (1/2 cup)
Water (1 cup)
Instructions
Put 1 cup milk, 1 cup water, 1/2 cup oil, and 1 cup sugar in a wok. Bring to a boil, stirring constantly until the sugar has melted. After that, set aside to cool.
Next, add 1/2 cup granulated sugar to a grinding jar and grind to a fine powder. Set aside.
Put the 700 grms all purpose flour/maida in a mixing dish. Then, sugar and water. To make a dough, fully combine all ingredients and knead them together. Make a solid dough by dusting a flat surface with flour and kneading it. Knead the dough for another 5 to 6 minutes once it has been formed.
Using a pastry brush, coat the dough in oil. Allow it to rest for 1 hour in a plastic bag container. Divide the dough into large balls after an hour.
Roll out each ball into a thin circle on a flour-dusted flat surface. Make broad ribbons/strips out of the circle. To make diamond-shaped dough pieces, cut each strip diagonally.
Make a slit in the center of each diamond, then fold the diamond's top point into the slit and pull it out the other side. Make a similar pattern with the remaining dough.
Heat the oil for deep frying in a kadai or a deep frying pan. Once the oil is hot, drop the dough pieces into the pan and fry them on medium to high heat until they are golden brown and cooked through. After that, remove from the oil and drain on a kitchen paper towel.
Next, fill a strainer halfway with ground sugar powder, and tap it over the fried khapsey to sprinkle them with sugar. Allow it to cool and enjoy it with your tea.
Conclusion
With that said, Tibetan desserts dishes come in a variety of flavors and textures. These delectable desserts will certainly fulfill your taste buds. They are also incredibly tasty. Thank you for reading this post.