Tibetans are known for as meat eaters. Though a couple of Tibetan vegetarian dishes can also be seen on the dining table. The most popular meat used in Tibetan Cuisine is Mutton and goat meats. In Tibet, vegetables are very hard to find and hard to grow. However, nowadays Tibetan already made a few Tibetan vegetarian recipes for vegan travelers, tourists and local as well. In today's post, let us talk about the most popular Tibetan vegetables dishes.
Popular Tibetan Vegetarian Recipes
Today, there are more vegetarian dishes options in Tibetan cuisine. The most favorite vegetarian dish is the Spicy Potato curry. While Momo is considered to be the most popular vegan food in Tibet. With Tibetan vegetarian dish, you can either eat dumpling with vegetable fillings or vegetables noodles. Basically, a classic Tibetan food can be a vegetarian dish when meat is not added to the dish.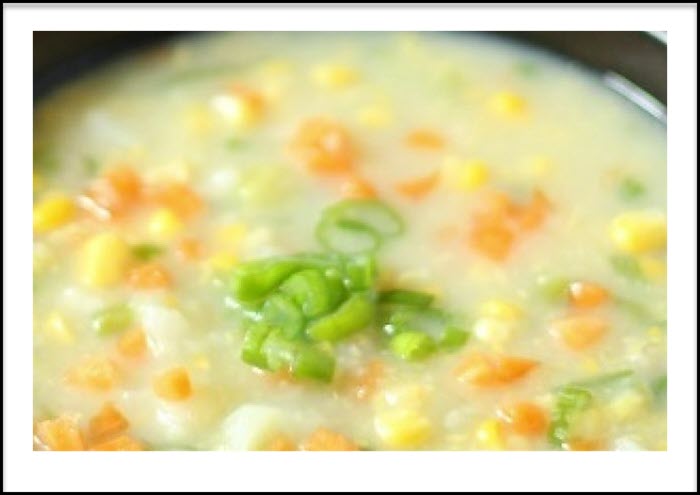 Corn Soup Tibetan-style
Tibetan Corn Soup is also called Ashom Tang. A popular corn soup in Tibet that is usually served during breakfast,
This Tibetan vegetarian recipes consists of ingredients in making Tibet Style corn soup: Onions, butter, garlic, paprika, ginger, tomatoes, tofu, creamed corn, corn kernels, and green onions.
To make this dish, first sauté onions using either a butter or oil in a low to medium heat. Then add paprika, garlic and ginger. Mix them well. In a hot water, add tomatoes and tofu. In a separate boiled pot, add corn.
Drizzled Corn soup with chopped green onions. Serve when hot.
Tibetan Corn Soup Recipe
Ingredients
1/2 onions (chopped)
1/4 tsp. Paprika
1 tbsp. Butter or oil.
1 clove garlic (chopped finely)
1/2 inch ginger (chopped finely)
1 green onion (chopped)
1 Tomato (Chopped)
12 oz. Firm Tofu (cut in small cubes)
4 cobs of fresh Corn (cut)
1 tbsp. Cornstarch
15 oz. creamed corn
1/2 cup whole kernel corn (canned)
4 cups water
Instructions:
In a soup pot, sauté onions in oil or butter. Wait for it to turn golden brown and becomes soft.
Add garlic, ginger and paprika. Mix them well
Add tomato and tofu then add water
Add cut corn to the soup pot then add cornstarch. Mix thoroughly.
Add kernel corn to the mixture. Bring mixture to boil. Make sure to stir occasionally, this will prevent ingredients from sticking with each other.
Remove from hot pot, transfer in a bowl.
Topped with chopped green onions, serve while hot.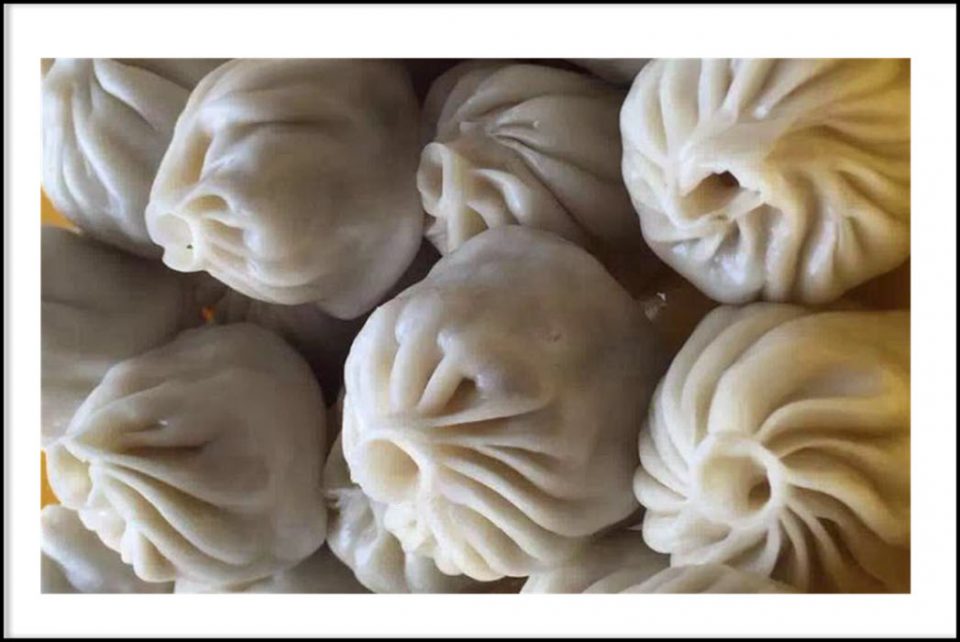 Tibetan Momo
Tibetan Momos are steamed Tibetan dumpling that is traditionally filled with meat and vegetables or can with fillings of both. However, for vegetarians meat is removed but onions, daikon, garlic, ginger and cilantro remained as the ingredients.
Tibetan Momos dumplings has gained its popularity in other cuisines in different countries that adapted the vegetable dish, but they made some modifications to the ingredients.
Since Momo is a dumplings, it is also similar to other dumpling varieties in different cuisines such as Buzz in Mongolian Cuisine, Gyoza in Japanese Cuisine, Baozi, and Mantou in Chinese, Manti in Afghan and Mandu in Korea.
Vegetarian Momo dumplings have fillings such as carrots, onions and cabbage. A hint of ginger, garlic, black pepper and cilantor for that aroma on your Tibetan Momo.
In making Momo dough, you will be needing all-purpose flour and water. And for the Filling, prepare chopped onions, spinach or cabbage (chopped), minced garlic, grated ginger, chopped green onions, chopped cilantro and salt to taste. You can always delete and skip cilantro if you do not like to add cilantro.
---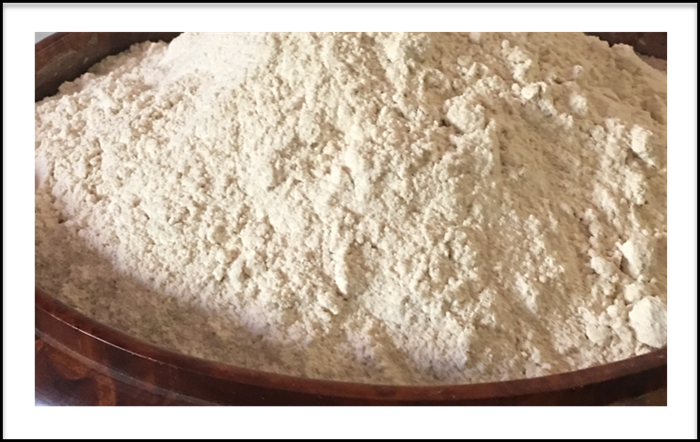 Tsampa
In a classsic Tibetan food, Tsampa or also known for as Tampa is a must try when in Tibet. It is basically a flour with a hint of nutty which is actually made from roasted barley flour.
Tsampa is usually served during special festivals.
---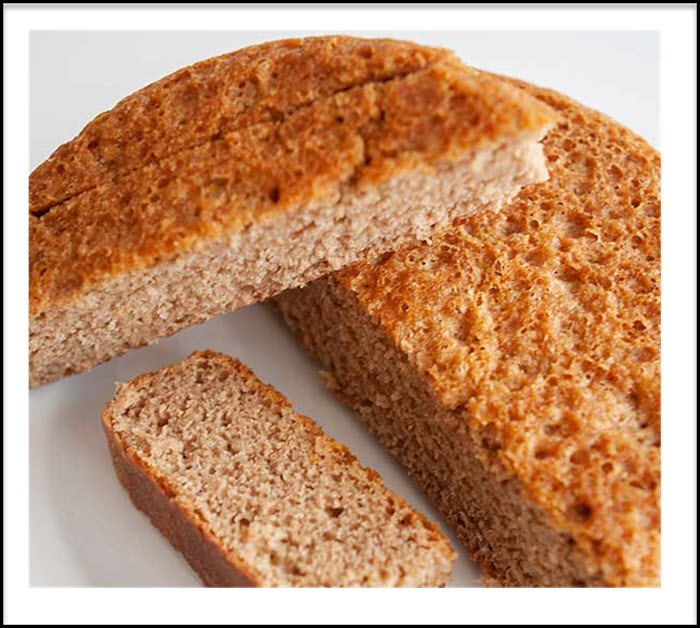 Balep
Belep is a kind of bread that is usually served during breakfast and lunch. These are round, flat and the Tibetan vegetable recipes that is easy to make and follow.
The ingredients to make Tibetan Balep are water, tsampa (made with roasted flour mixed with Tibetan butter tea)
There are different varieties of Tibetan Balep and they are as follows: Sha Balep or also called fried meat pies, Amdo Balep for the basic round bread, shamey balep as fried vegetable pies and Numtrak Balep as deep-fried bread.
---
String beans with Potatoes
The String beans with Potatoes is a Tibetan vegetarian dish. It is made of string beans. onions, garlic, paprika, potatoes, tomatoes, soy sauce, red pepper, water and salt.
The vegetarian recipe for string beans with potato dish is very easy. First, cut potatoes into small strips. The size should be the same as the String beans. Make sure string beans are already washed. In a large hot pot, place onions, garlic, paprika and ginger. Add the potatoes, chili and Tomatoes. Mix thoroughly. then Add beans and water.
---
Vegetable Thukpa
Vegetable Thukpa is another Tibetan dishes. It is a traditional Tibetan soup that is made with noodles. Vegetables such as bell pepper, carrots, cabbage, tomatoes, spinach and spring onions are used.
Thukpa Tibetan soup is considered to be a healthy dish because it is a good source of carbohydrates and protein.
---
Popular vegetarian Restaurants in Lhasa
Lhasa is known as the largest city in Tibet therefore you can also find vegetarian restaurants in that city. Listed below are some of the popular vegetarian restaurants in Lhasa.
Tibetan Family Kitchen
The Tibetan Family Kitchen restaurant is a vegetarian restaurant that does not only offer vegan dishes on their menu, but also other Tibetan cuisine. The popular option for a vegetarian are tsampa, momo and noodles.
Dunya Restaurant
On the menu of Dunya Restaurant you will find vegan food such as momo, vegetarian soup. noodles and a lot more.
There are other restaurants in Lhasa that offer vegetarian foods. You can look up the directory for a list of vegan restaurants if you happen to be in Tibet tying Tibetan dishes.
FAQs
What are the 3 basic foods of Tibet?
The three basic food of Tibet are Tea, Butter, barley and yak Meat. Barley is usually used when in flour form.
What is the traditional food in Tibet?
Since Barley is the most important crop in Tiber, the roasted barley flour is called tsampa, It usually goes well with Butter Tea.
What is the English name for Thukpa?
Thukpa is known for with an English name of a stew or a soup that is usually combined with noodles (Noodles of choice)
Conclusion
With the above mentioned popular vegetables dishes, you'll surely survive in Tibet if you are a vegetarian. Your Tibetan experience will not be complete without trying the Momos and other popular vegan dish in Tibet.
Vegetarian restaurants are also found in Tiber that of course offer vegetarian foods.