Craving for Afghan vegetarian food? In the United States, Afghan restaurants are few, which is quite disappointing because their food is very delicious. Afghan cuisine has a touch of Persian, Central Asian, and Indian cuisines because of Afghanistan's close vicinity and cultural ties. The principal crops of Afghanistan are wheat, maize, barley, and rice. These staple foods are used extensively in the Afghanistan cuisine. Native fruits, vegetables, and dairy products, such as milk, yogurt, whey, pomegranates, grapes, and sweet melons, are served alongside these essential foods. The majority of people's diets consist of rice-based cuisine, with naan bread accompanying most meals. Afghans, unlike their Pakistani neighbors, do not eat spicy food. The most essential aspect of the Afghan diet is fresh and dried fruits.
Let us talk about the most popular Afghan vegetarian recipes. If you want to learn more about these delicious Afghan recipes, scroll down and continue reading.
Afghan Vegetarian Dishes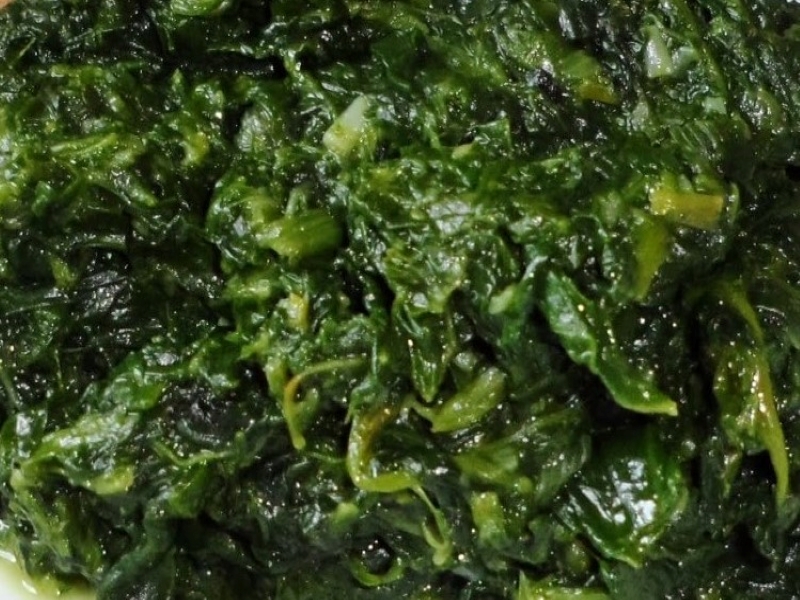 Qorma-i-Sabzi
Qorma-i-Sabzi is a common traditional Afghan vegetarian meal served over Basmati rice. The key ingredients to this dish are cilantro, parsley, spinach, scallions, and parsley.
---
Braised Spinach With Rhubarb
A delicious Afghan food that is made of spinach, green onions, olive oil, coriander seeds, fresh cilantro, black pepper, dried dill and rhubarb stalks. Rhubarb is perfect for savory dishes because it enhances the flavor of the meal. This vegetarian dish is best eaten with rice, pita bread or quinoa, with a side of plain yogurt.
---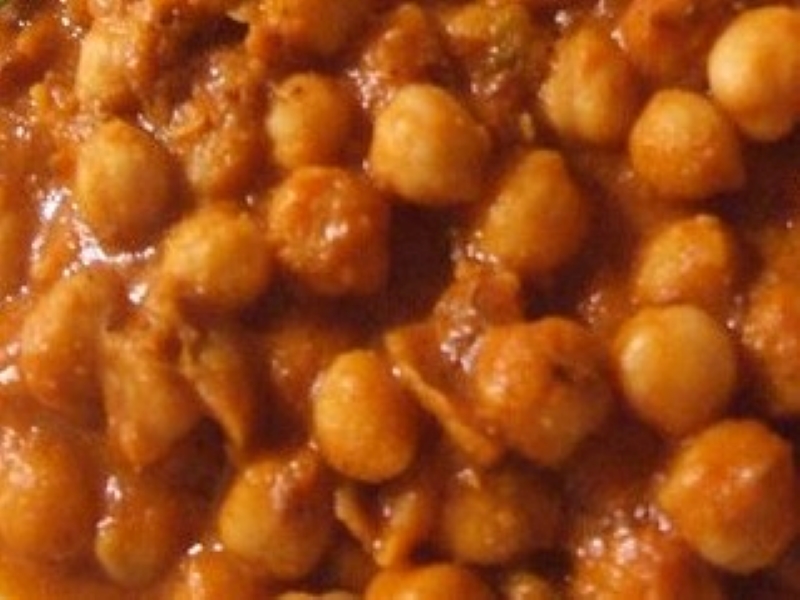 Shor Nakhod
Shor nakhod's ingredients include potato and chickpea salad with a tart cilantro vinaigrette. It's made with boiled potatoes and cooked chickpeas, along with some chickpea stock and a combination of fresh cilantro, salt, garlic, and white vinegar.
Green chilies, scallions, limes, walnuts, or red chutney are all optional additions to the dressing. This chilled Afghan chickpea and potato recipe is normally served as a savory snack or appetizer.
---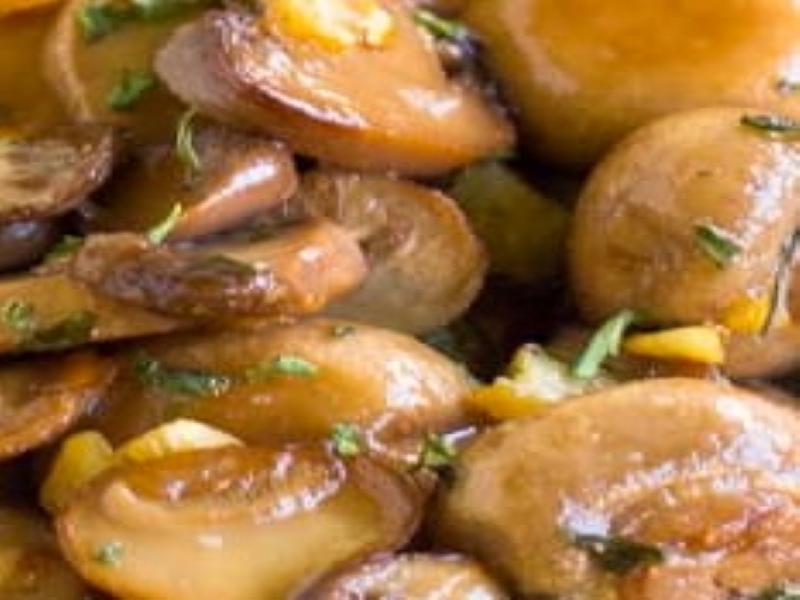 Samaroq
Samaroq is an Afghan traditional dish, made with mixed mushrooms, onions, tomatoes, spicy peppers, oil, garlic, salt, and spices including cinnamon, coriander, cumin, and cardamom are commonly used. Over high heat, the garlic, onions, and chili peppers are sautéed, then combined with the tomatoes and salt until it produces a sauce.
Mushrooms are put to the saucepan and simmered until the liquid evaporates. Serve hot with rice or naan flatbread on the side.
---
Golpi
Golpi is an Afghanistan traditional vegan dish made with cauliflower florets, onions, oil, salt, garlic, sugar, curry powder, tomatoes, bay leaves, white vinegar, and spices including cardamom, cinnamon, cumin, coriander, and cloves are commonly used in the meal.
The garlic and onions are cooked in oil before being combined with the spices, leaves, sugar, tomatoes, bay salt, and vinegar. The cauliflower is then added to the pot along with boiling water, and the dish is simmered over low heat until the florets are fully cooked.
Golpi is traditionally served hot in a large bowl and is best served with plain rice.
---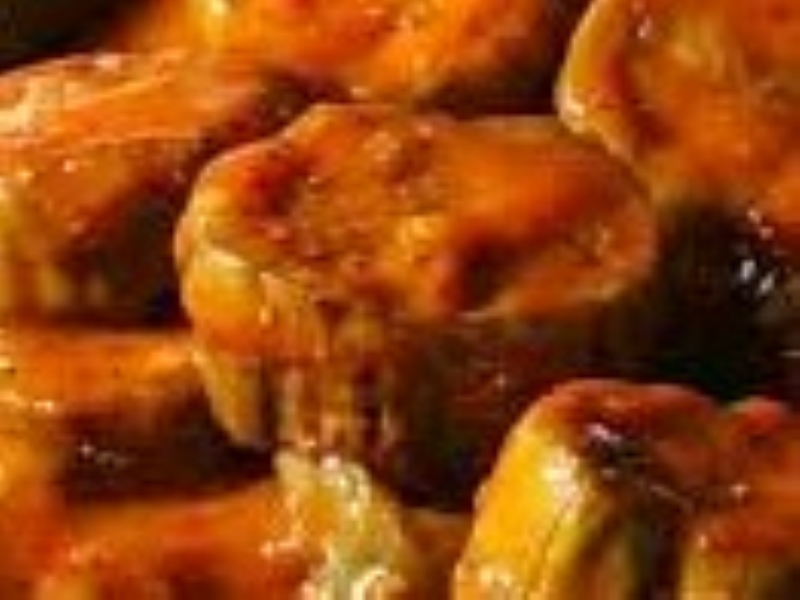 Bonjan Salad
Bonjan salad is a delicious and nutritious Afghan dish. To prepare the dish, slices of eggplant are fried before being smothered in a spicy tomato sauce with pepper, red pepper flakes, and cinnamon. The coated eggplants are typically put into the fridge for a few hours to overnight before being served at room temperature, preferably with Afghan flatbread or yogurt.
---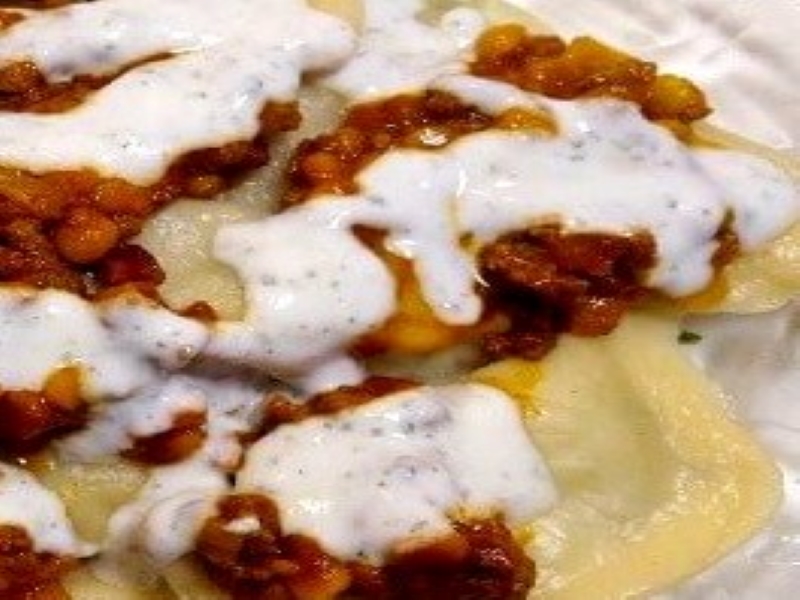 Ashak
Ashak is an Afghan food made from fresh pasta stuffed with chives, scallions, leeks, and cilantro, served with a yogurt-garlic sauce and topped with a lightly flavored tomato and onion sauce and mint flakes. This vegetarian dish is very mouthwatering. It is typically served on holidays or at special occasions.
---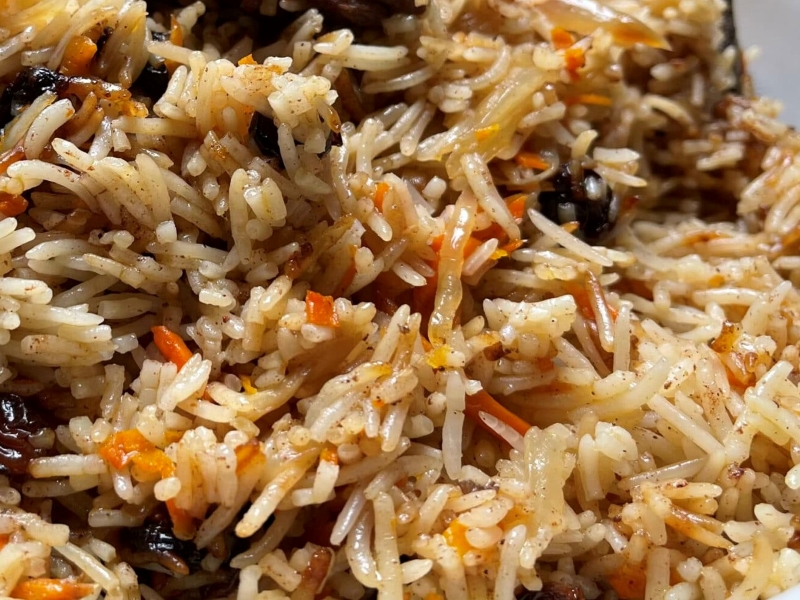 Kabuli Palaw
In Afghanistan, it is a very well-known dish. A large portion of Basmati rice is included, and garnished with raisins, almonds, and julienne carrots then baked in a particular blend of saffron, cardamom, black pepper, coriander, and cumin. This Afghan vegetarian dish is one of the most popular and delectable vegetarian cuisines in Afghanistan.
---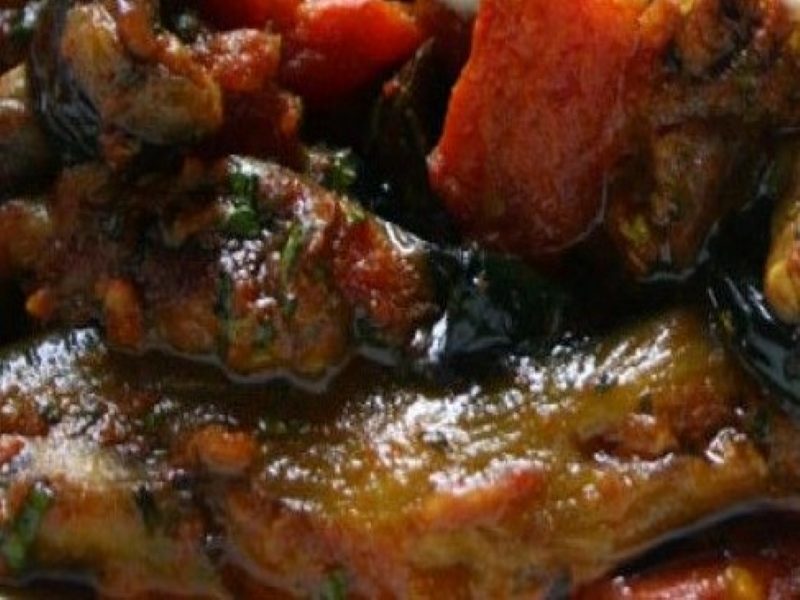 Chakha Eggplant
The dish consists of layered fried eggplant, onions, garlic, hot chile pepper, green pepper, chakha drained yogurt and tomatoes. Basically, the eggplants are fried until brown on each side, and the remaining ingredients are added on the fried eggplant.
---
Gulpea Afghan Cauliflower Curry
This Afghan recipe is soft and flavorful, because to the use of turmeric, coriander, and curry powder. An Instant Pot can be used to prepare the dish. To cook, simply press the saute button, and when the pan is hot, add the oil and onions. Cook, stirring occasionally, for about three minutes, or until onions are transparent. Stir in all of the spices for a minute to allow the flavors to meld. Stir in all of the other ingredients until the spice combination is evenly distributed throughout the cauliflower. Cook for five minutes on low or medium heat, and your meal is ready. You also have the option to cook this dish in a stove top.
---
Afghan Vegetable & Chickpea Soup or Tarkari
This is a type of Afghan vegetable soup made with chickpeas, carrots, onions, garlic, corn, peas, pepper, spinach and cilantro. To prepare this delicious dish, oil is heat in a large saucepan over medium heat. The onion is cooked for about 3 to 4 minutes. Broth, chickpeas, corn, peas, pepper and salt are combined in a large mixing bowl. They are cooked for 10 minutes, stirring regularly. Spinach is added and simmered for a minute or until wilted. The soup can be garnished with cilantro.
---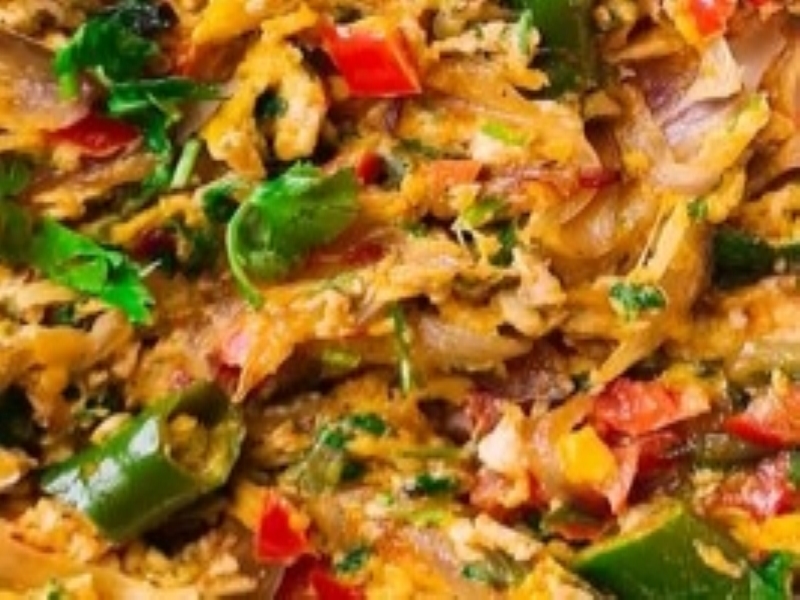 Afghan Vegetable Fritata/Khakeena
This is an Afghan dish made of various vegetables using eggs as a binder. Khakeena is normally served for lunch. It is prepared in a wedge with a side of naan and a salad.
---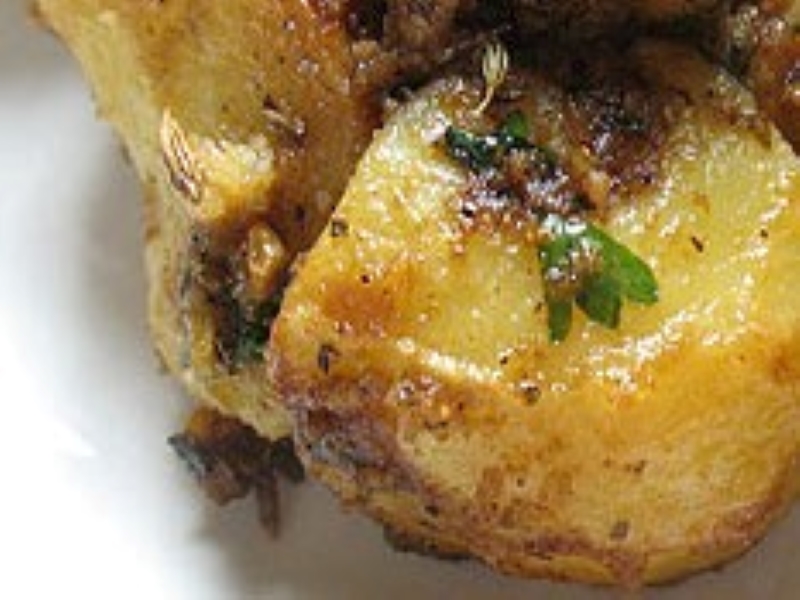 Afghan Tamarind Potatoes
Afghani Tamarind Potatoes are cooked potatoes with a tangy, spicy tamarind sauce on top. Typically, served as a side dish or a warm salad.
How To Cook Afghan Tamarind Potatoes
Ingredients
1 1/2 tbsp tamarind paste or 1 tbsp tamarind syrup
1/4 tsp ground pepper
1/2 cup water
3 tbsp corn oil
4 potatoes
2 garlic clove, minced
1 medium yellow onion, sliced
2 tsp fresh ginger, minced
1/2 tsp ground turmeric
1/2 tsp ground cinnamon
1/2 tsp ground cardamom
1/4 tsp dried pepper flakes
1/2 tsp ground fennel
salt
thick Greek yogurt
Instructions
In 1/2 cup of water, dissolve the tamarind paste. Allow 30 minutes for cooling, and  strain.
Then, slice the potatoes into half an inch.
In a heavy big pot, heat 2 tablespoons oil over medium heat. Cook, tossing regularly, until the potatoes are crisp and golden on both sides, for about 10 minutes. Remove the pan from the heat and set it aside.
Then, 1 tablespoon oil is heated over medium-high heat Cook for 1 minute. After that add the ginger and garlic.
Next, add pepper flakes, turmeric, cardamom, fennel, cinnamon, and black pepper. Cook for 1-2 minutes, or until aromatic.
Add the potatoes to the pan, and add the tamarind liquid, stirring gently to combine the spices. Sprinkle the crispy onions on top, but don't stir them in.
Cover and simmer, then decrease heat to low and cook for about 15 minutes, or until sauce has thickened slightly. Add salt and pepper to enhance the flavor.
You have the option to add fresh cilantro and thick yogurt on top of potatoes.
Conclusion
With that said, Afghanistan has a wide variety of vegetarian cuisine. Many of them are quite delectable. The foods listed above can definitely satisfy your taste buds.