Canned vegetables have advanced significantly over the years and are now recognized for their affordability and convenience. Eating a lot of vegetables to maintain good health is a must, but if we want to change our diets in a sustainable way, we also need to take into account convenience, affordability, and flavor.
* If you buy through links on our site, we may earn an affiliate commission. For more details, please visit our Privacy policy page.
Although not all canned vegetables are tasty, many are affordable, simple to cook, and taste just as good as their fresh vegetables. Today, you can buy veggies that have been seasoned with a wide variety of delectable flavors. We'll discuss the many types of canned veggies in this article.
If you are interested in learning what these canned vegetables are, scroll down and continue reading.
Types Of Canned Vegetables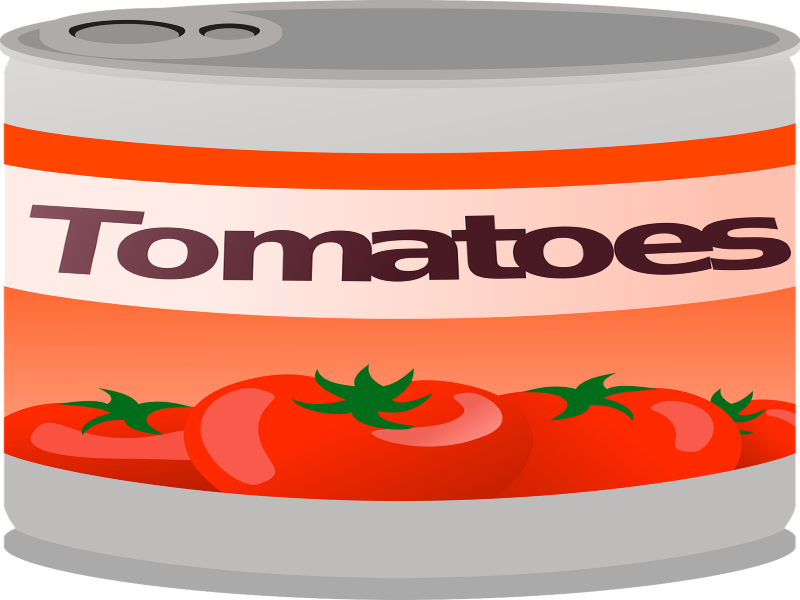 What Are Canned Vegetables?
Canned veggies are collected and preserved at the height of their freshness, though this preservation may require the addition of additional sodium and sugar. There are low-sodium and alternatives without added sugar, though. These canned vegetables are a lot healthier than other canned foods, such as canned meats.
It's convenient to use canned vegetables to help you prepare quick, simple meals that are healthful.
Check out the many types of canned vegetables below.
---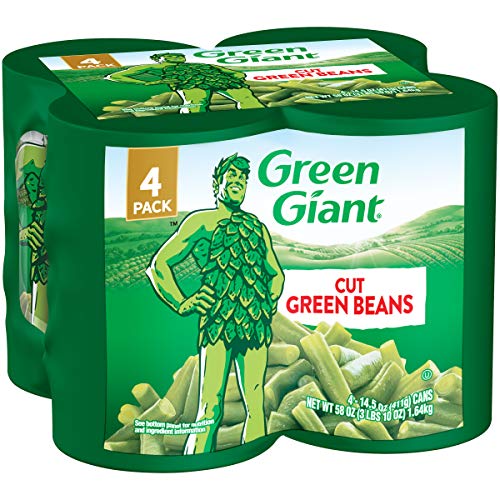 Canned green beans are practical in many ways, a best value. They are all sliced the same way, which saves a ton of time. Fresh green bean trimming and chopping can take some time.
Additionally, they are harvested and packaged when they are at their best, so you don't have to spend time searching through each bean for brown spots before cooking them.
Since they are canned, their flavor is maintained, and you can have your favorite green bean casserole any day of the year without having to wait until they are in season.
The texture is just another fantastic benefit of canned green beans. Some veggies don't taste good after being canned or frozen, but beans, taste better because of the consistency of canning.
Canned green beans can be served hot as a side dish, chilled in salads, or warm in a casserole or soup.
A popular brand of canned green beans is from Green Giant.
Brand: Green Giant
Specialty: Natural
Protein: 1 Grams
Item Form: Whole
Package Weight: 1.91 Kilograms
These canned green beans are made from natural ingredients, they are delicious and tender. They make an excellent great side dish.
If you are interested in buying this product, simply click on Amazon
---
Bright, crunchy, and tasty corn also comes in cans. Additionally, since fresh corn on the cob isn't always available, you can just open canned corn and add it to soup, stews, salads, and other dishes.
There are many varieties of canned corn. Individual sweet kernels, whole or sliced baby corn, and creamed corn are all options. If you prefer baby corn, canned baby corn may be your only option because fresh baby corn is extremely difficult to find.
Libby's Whole Kernel Sweet Corn is a perfect example of canned corn. Take pleasure in its juicy texture and fresh goodness.
Diet Type: Kosher
Item Form: Whole
Brand: Libby's
Weight: 0.01 Ounces
Number of Pieces: 12
Premium corn is used, which keeps the color and sweetness of the corn's natural sweetness.
Natural ingredients are only used in making this canned corn. Side dish or recipe item that is quick and simple.
The corns are grown and packed in the USA.
If you are interested in purchasing this product, click on Amazon
---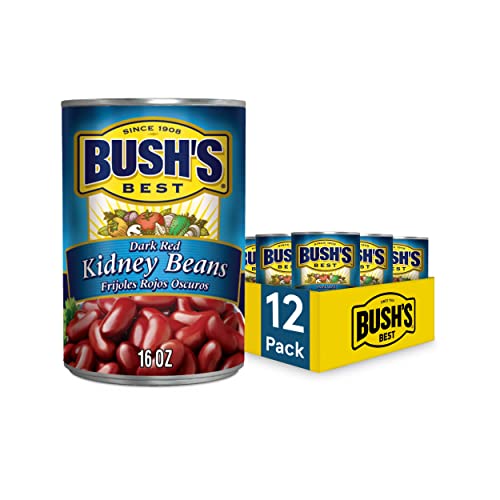 Garbanzo beans or chickpeas, kidney beans, cannellini beans, pinto beans, black beans, and a variety of other beans are all available in canned form.
Canned beans can end up costing a little bit more than their dry counterpart, but the amount of time they save more than makes up for the price difference. Dried beans can be particularly troublesome in some situations because they require hours to prepare.
With minor variations depending on the type of bean, canned beans are read in just a few moments and taste and feel just as good as homemade beans, if not better.
There are a wide range of canned beans, from hearty chilis to cool bean salads. Canned beans are rich in protein, it's simple to open a can of beans and make a filling, healthful, and delectable supper. This is even perfect for camping trips as well.
A perfect brand of canned beans is from Bush's Best.
Brand: Bush's Best
Weight: 16 Ounces
Specialty: Gluten Free
Protein: 7 Grams, 6.99 Grams
Allergen Information: Gluten Free
A rich, full-bodied, and somewhat sweet bean flavor. Any chili, rice, or salad preparation would benefit from the wonderfully balanced flavor.
Each 1/2 cup serving has 130 calories, 8 grams of plant-based protein, and 5 grams of fiber (19% DV).
Purchase this product now on Amazon
---
Tomatoes are the ideal canned vegetable because they are so adaptable and, in many ways, canned tomatoes are superior to fresh tomatoes. This is probably the one of the best canned vegetables.
Tomatoes come in a variety of forms, including whole and peeled, reduced to a paste, diced, sauced, and juiced.
Use them to prepare delicious recipes, such as tomato soup, pasta dishes, or to add it to chili. A benefit of canned tomatoes over fresh tomatoes is that the canning process increases the quantity of healthy lycopene, an antioxidant with several health advantages.
If you are looking for perfect canned tomatoes, try the canned tomatoes from Muir Glen.
Diet Type: Vegetarian
Item Form: Liquid
Brand: Muir Glen
Weight: 12.51 Pounds
Number of Pieces: 12
Peeled and diced tomatoes that have been mildly seasoned with sea salt have been prepared.
Organic tomatoes are used. USDA Certified Organic and Non-GMO Project Verified.
With wholesome ingredients. They only used quality tomatoes with 0% cholesterol.
If you want to purchase this product, click Amazon
---
Just a heads up, fresh carrots and canned carrots have extremely different textures, especially if you prefer your vegetables to retain some of their crunch.
Although canned version are sometimes disregarded because fresh carrots are always available, they are incredibly convenient because they are cooked and ready to use, as well as being quite nourishing. Canned carrots that have been blended taste great in soups and give a lovely change of color and flavor to other mashed veggies.
An example of canned carrots is from Libby's.
Brand: Libby's
Diet Type: Kosher
Item Form: Sliced
Number of Pieces: 12
The ingredients used in this canned food are water, salt, farm fresh carrots, and calcium chloride.
If you are interested in buying this item, simply click on Amazon
---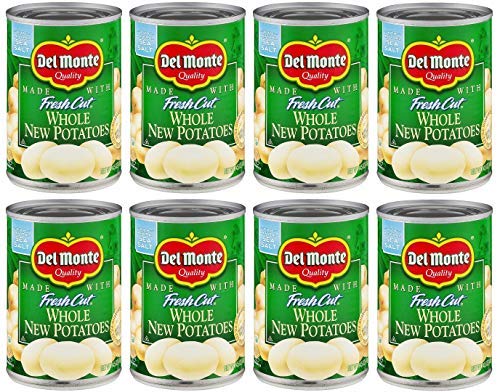 Even though fresh potatoes are available all year long, canned potatoes are a tremendous time saver. They have been boiled and peeled. You can u se them in salads, incorporate them into stews, or simply reheat them for a quick and easy side dish of mashed potatoes with milk, salt, and pepper. For smaller households, canned potatoes are another excellent choice.
A perfect brand of canned potatoes is Del Monte Whole New Potatoes.
Brand: Del Monte
Item Form: Whole
Number of Pieces: 8
These are made with fresh cut whole new potatoes, which are from the United States.
If you want to purchase this product, just click on Amazon
---
Beets are messy and take time, effort, and potential staining, many people avoid them; however, canned beets remove all of these issues.
In addition to being highly nutritious, beets are also bursting with taste and can give a dish a lot of depth. They don't just keep their full flavor when canned, you'll also be able to tell that they were cooked correctly, which helps to prevent the off flavors and textures that can occasionally result from improper cooking. The flavor of beets in cans is consistently accurate.
Furthermore, canned beets come in sliced and pickled varieties. Both are delicious and simple to make. Red beet salads are now simpler to make than ever before and make excellent side dishes with duck breast. Prepare to savor a salad that is filled with nutrients and will satisfy even the pickiest eaters.
An ideal example of canned beets is Del Monte Sliced Beets.
Brand: Del Monte
Item Form: Sliced
Weight: 90 Ounces
Number of Pieces: 6
If you want to buy this product, click on Amazon
---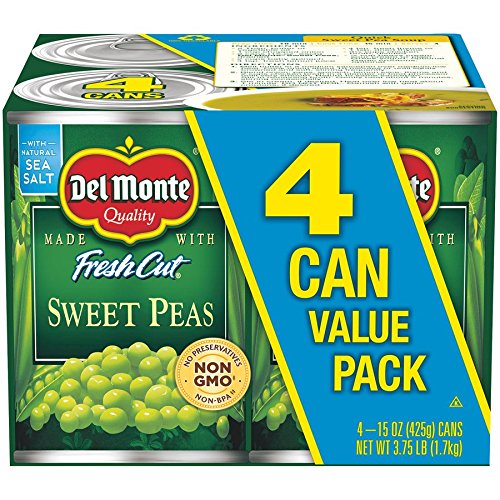 One of the veggies most likely to have sugar and salt added to the water is canned peas.
It's actually okay to rinse your peas under cool water before cooking or serving them because this will boost the flavor without significantly impacting the nutritional value. This will also eliminate any extra sugar or salt.
Surely, eating fresh peas is a special and wonderful experience, but producing the volume of fresh peas needed for a single can would require a significant amount of labor and fresh peas.
The best option is to use canned peas if you're adding them to a recipe or cooking them as a side dish. It has a uniformly lovely texture and smoothness and a sweet, mouthwatering flavor. They are delicious even raw, when added for sweetness to a salad or bean dip.
An example of canned peas brand is Del Monte Canned Fresh Cut Sweet Peas.
Brand: Del Monte
Weight: 0.94 Pounds
Item Form: Whole
Package Weight: 2 Kilograms
This Del Monte product has a rich flavor. The sweet peas are excellent as a standalone side dish or as a tasty element to add to your preferred recipe. It can be used with dishes like grilled chicken, shrimp, and other vegetables, or seasonings can be added for an added flavor boost.
Absolutely Fresh To preserve the crispness, flavor, and nutrition in every bite, their canned peas are harvested at the height of freshness and packaged within hours.
There is no preservatives. These peas are ideal for enhancing any meal because they lack artificial tastes, are non-GMO, and are BPA-free.
Delicious and nourishing. They take only a few minutes to prepare and will save you time while making your next dinner because they only contain four simple ingredients: peas, water, sugar, and sea salt.
It is definitely a premium quality. Del Monte has established a reputation for quality-focused innovations. To give your loved ones a life that is full of energy and delight, they work with family farmers to raise the best fruits and vegetables.
If you are interested in this product, just click on Amazon
---
A single fresh squash can provide a lot of pumpkin, but they are seasonal and need a significant time and effort. However, pumpkin puree in a can is always readily available and ready to use. Due to its distinct sweetness and incredible nutritional value, pumpkin is a favorite in many homes.
Aside from pumpkin pies, canned pumpkin has many other uses. It can be roasted with root vegetables for a very filling and substantial supper, added to chili or stew, blended with mashed potatoes for a novel take on a traditional side dish, or served whole in a stew or chili. Pumpkin in a can is available at all times and is fantastic in both savory and sweet baked goods. Additionally, it is a robust and nutrient-dense choice for meals that are vegetarian or vegan.
A perfect example of this brand is Farmer's Market Foods Canned Organic Pumpkin Puree.
Brand: Farmer's Market Foods
Diet Type: Vegetarian
Item Form: Puree
Weight: 1.17 Kilograms
Number of Pieces: 12
An excellent vegetable side dish for your favorite meal is this organic canned pumpkin.
Terrific for adding to smoothies, cereal, hot drinks, and a wide range of delectable pastry dishes.
If you want to purchase this item, you may order it through Amazon
---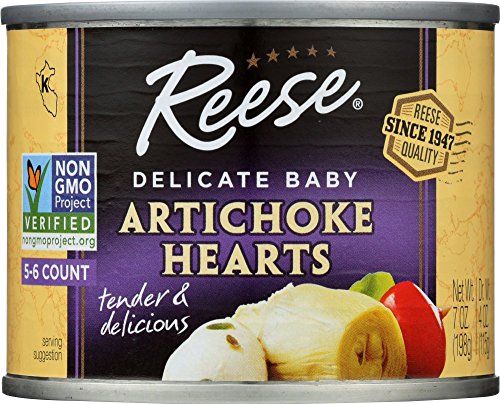 All year round, it might be tough to get fresh artichokes. It might also be a little intimidating if you don't know how to prepare fresh artichokes. Because of this, canned artichokes are produced, and they are awesome. Canned artichokes are scrumptious and available at any time, and they are frequently used in comfort foods like spinach and artichoke dip and pasta dishes. It tastes great to add canned artichoke hearts to salads, dips, and sauces. They are highly adaptable and simple to cook when canned, and they also provide an unexpected texture and flavor to pasta meals.
Since one can of these canned artichokes is loaded with vitamin C, calcium, and iron, they offer a variety of health benefits in terms of nutrition.
An excellent brand of this product is Reese Petite Artichoke Hearts.
Brand: Reese
Number of Pieces: 12
Specialty: Kosher
These canned artichoke hearts are flavorful, and meaty. Soft baby artichoke hearts from Reese will quickly become a kitchen staple. They are Non-GMO Project Verified and Kosher Certified, making them a good source of fiber.
Pizza and salads both benefit greatly from the addition of artichoke hearts. Whether roasted with a little olive oil or used as the major component of an artichoke dip, they can make a delightful side dish.
If you are interested in buying this product, you can click Amazon
---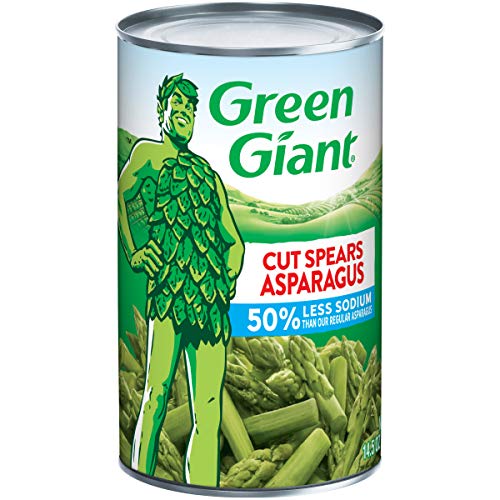 Canned asparagus may have a mushy texture. Although canned asparagus doesn't have the same texture as fresh, it's a terrific way to add that distinct asparagus taste to a recipe. Use it in salads, pasta dishes, quiches, soups, and casseroles.
You may have a fresh taste all year long with Del Monte brand. Asparagus is selected by this company at its freshest and is then soaked in sea salt water to preserve its flavor.
A sprinkle of balsamic vinegar adds flavor to this healthy snack.
It also makes any side or salad more flavorful, colorful, and tactile.
Simple and quick side dish or recipe ingredient
A wholesome option that is minimal in fat and calories.
If you want to purchase this canned good, simply click Amazon
---
Canned chickpeas are extremely flexible and are noted for their high protein and fiber composition. They are a vital component of soups, stews, salads, curries, and other dishes. They make a great meat substitute. Additionally, chickpeas are regarded as a nutritious alternative to rice.
A popular brand of canned chickpeas is Iberia Organic Chickpeas.
Brand: Iberia
Item Form: Whole
Package Weight: 12.16 Kilograms
Variety: Chickpeas
Iberia Organic Chickpeas are flavorful, fresh, and versatile. They work well in soups, hummus, curries, and other dishes.
The pleasantly crisp, round, and light-colored chickpeas in these organic chickpeas cans are perfect for complementing any side dish, salad, and a range of other recipes.
Iberia organic chickpeas are 100% natural and produced with natural sea salt without the use of any artificial ingredients or colors. They are certified organic.
Iberia canned chick peas are chemical-free and packed with vitamins and nutrients. A flexible, natural, and organic method to provide your family meals that are high in protein.
Purchase this product now on Amazon
---
Frequently Asked Questions
Can you air fry canned vegetables?
Yes. You have the option to air fry canned vegetables. For instance, you can air fry green beans from a can.
Are canned vegetables healthy?
Yes. Canned vegetables are selected at the height of freshness, guaranteeing their finest flavor and nutritional value. Because canning maintains many nutrients, meals in this form can be just as nutrient-dense as fresh and frozen foods. When food is canned, the amount of minerals, fat-soluble vitamins, protein, fat, and carbohydrates is mostly unaffected.
Are canned vegetables already cooked?
As long as the can is unbroken, it is safe to eat commercially canned food straight from the can. Foods in cans that exhibit any signs of expiry shouldn't be tasted or used. Keep in mind that once a can is opened, it becomes risky and should be kept in the refrigerator or properly prepared before being kept there if you won't be eating it straight away.
* If you buy through links on our site, we may earn an affiliate commission. For more details, please visit our Privacy policy page.