Having Duck Breast for a meal is craved and loved by many because it is tender, juicy and crispy. A perfect dish when dining with family and friends, either in a restaurant or at home. Having duck breast alone for dinner is a good meal, however would it be much better if it is accompanied by side dishes to enhance the flavor of the meat. In here, we have rounded up some of the best sides dishes for duck breast meal.
Best Side Dishes For Duck Breast
Side dishes are important because it help balance out and or compliment the entrée or main course dish, in this case Duck Breast.
One good thing about duck breast is that it can go well with different varieties of vegetables and sauces. Listed below are some ideas for sides dishes that will make your duck breast to the next level.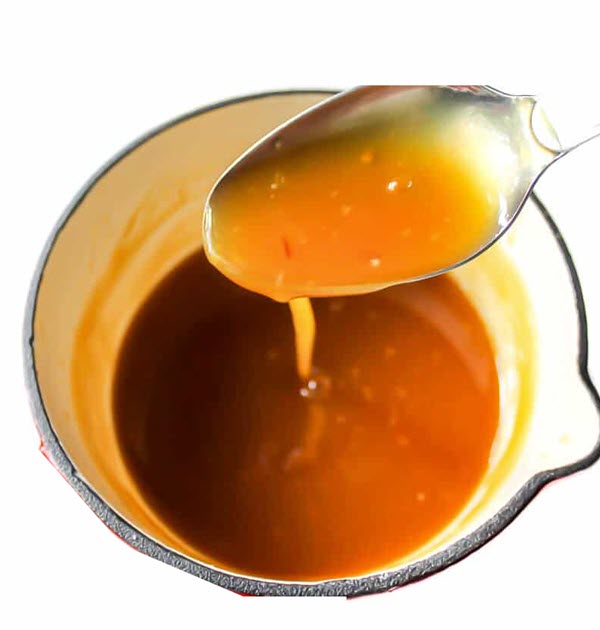 Orange Sauce
When it comes to duck breast meal, an orange sauce can be a perfect side dish. It is made of orange juice, brown sugar, rice vinegar, garlic, ginger, soy sauce and a touch of maple syrup.
Orange sauce as a side dish to duck breast can add that sweet and sour flavor to the meal. It is similar to the sweet and sour sauce but orange juice is used instead of using pineapple juice.
Duck breasts typically has high fat content, the citrus orange sauce helps in cutting through the fat on the duck meat.
---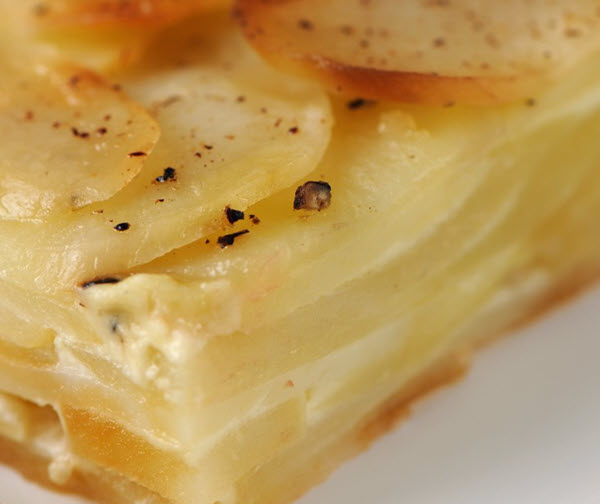 Potato Dauphinoise
Potato Dauphinoise is a widely popular side dish for duck breast meat. Both goes along well when each accompanies the other. It is French cuisine that is made using layers of finely sliced potatoes, butter and cheese, cream and a touch of fresh Thyme.
When duck meat is perfectly cooked, it will still retain its fat juice while keeping the meat tender that is why a delicious side dish should be paired it with. The mixture of cream and butter that makes up Potato Dauphinoise is an ideal choice of side dish serve with duck breast.
---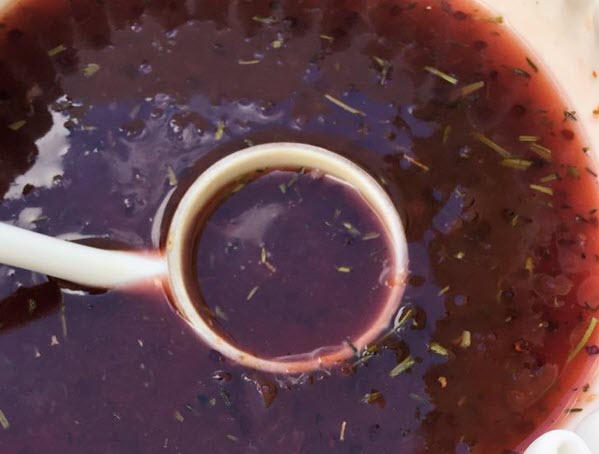 Redcurrant Gravy
Redcurrant gravy or redcurrant sauce is also known as redcurrant jelly. It is easy to prepare and it is made of redcurrants, sugar and rosemary.
Creating redcurrant gravy is pretty simple. You can use a pre-made gravy, hot water and redcurrant jelly. You simply need to heat the mixture for a few seconds, the deglazed juices on the pain, the gravy and the redcurrant jelly will make you the perfect redcurrant gravy as a side dish for your duck breast.
---
Sweet Glazed Carrots
To add the perfect balance between sweet and savory serve with duck breast dish, sweet glazed carrots is the side dish of choice.
Preparing the side dish is simple. First, you need to use baby carrots (sliced), cook the baby carrots in a pan. You can use the same pan that was previously used with your duck breast. Add some butter, honey and a little bit of parsley (fresh) to the pan and then fry.
After frying, bake the ingredients in the oven. Wait for the carrots to appear glazy and shiny. If you want that extra sweetness, you can simply add sugar. The amount of the sugar depends on how much sweetness you want the side dish to taste.
---
Sticky Sauce
Another side dish that you can accompany duck breast dish is a sticky sauce.
To make sticky sauce, you just have to mix the following ingredients: garlic (crushed), honey, lemon juice and Vinegar (Balsamic). Place the duck breast on the mixture of these ingredients into a marinade for a few hours or overnight. Marinade intensify the flavor of duck breast to the mixture of ingredients that when the marinade is cooked it will create a sticky sauce that's perfect to serve with duck breast meal.
---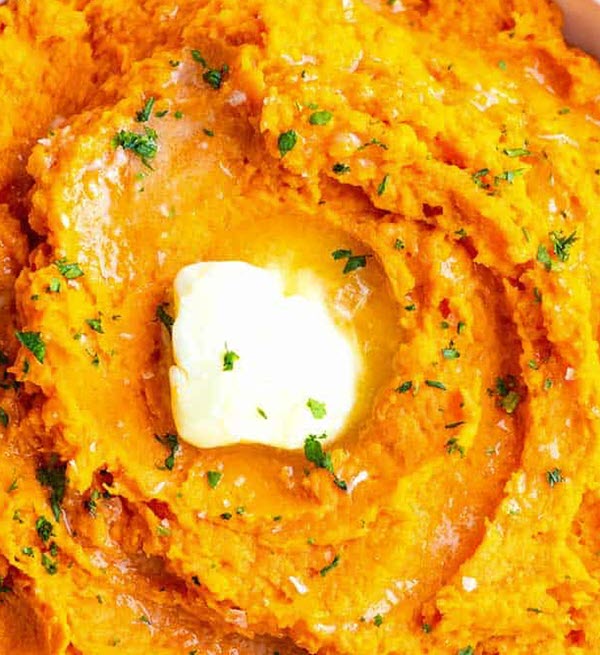 Sweet Potato Mash
Mash is another term for crushing. Therefore sweet potato mash simply means crushing the sweet potato to turn it into a flavorful side dish to your duck breast. Since sweet potatoes mash, are of course sweet, it goes well with and balances the flavor of duck breast.
To prepare this, you simply need to peel and chop sweet potato. Boil them and wait for it to soften. After which the water is drained, add butter and some seasonings (salt and pepper) to enhance the flavor. Mash the Potatoes until it becomes smooth.
---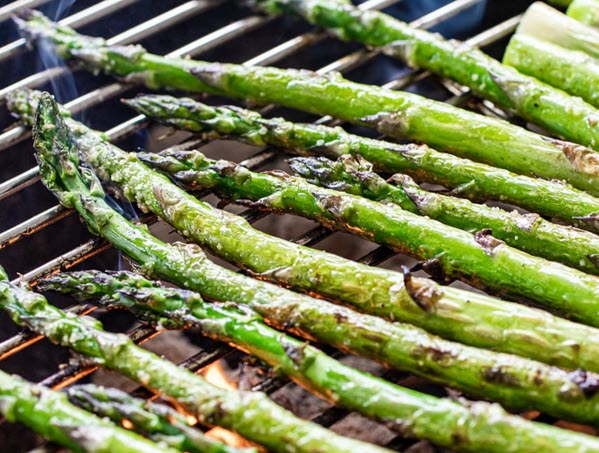 Grilled Asparagus
Duck Breast dish always goes well with grilled asparagus. It can be a perfect side dish serve with duck breast meal that can add freshness and crunchiness to the entire dish.
To make this, you simply need to grill the asparagus (to help soften the asparagus) with garlic, lemon juice and olive oil.
One good thing about using grilled asparagus as a side dish serve with duck breast is that is has low-calorie content and contains amounts of vitamins and nutrients. Therefore grilled asparagus is healthy to consume.
---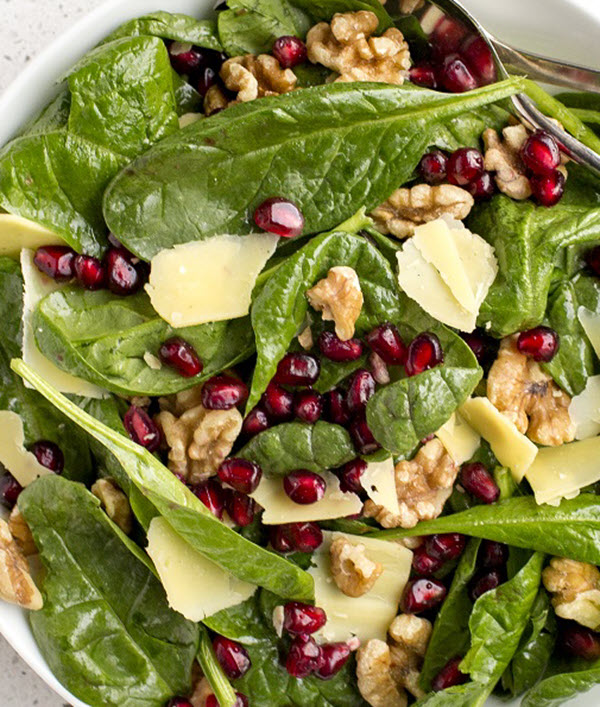 Spinach And Pomegranate Salad
Using Spinach and Pomegranate salad as a side dish to serve with duck breast, keeping balance between sweet and sour.
To prepare this side dish, you can simply mix pomegranate seeds and the spinach leaves and top the salad with soy and honey dressings. Fried mushrooms and radishes can also be added too.
---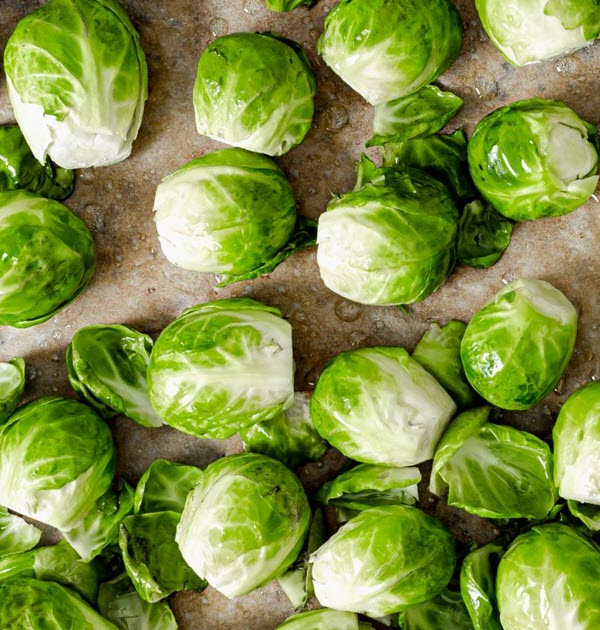 Brussels Sprouts
Brussel sprouts may look like baby cabbages but they are not baby cabbages, they are however belong to the same family. If Brussel sprouts are prepared the right way, it can be a great addition to duck breast dish.
Using the same pan from seared duck breast, add Brussels sprouts that are chopped. Allow it to cook together with the fats and juices from seared duck breast. For a more salty flavor of your Brussel sprouts as side dish, you can add on crispy bacon to the side dish. Brussels Sprouts also goes well when cooked in duck fat.
---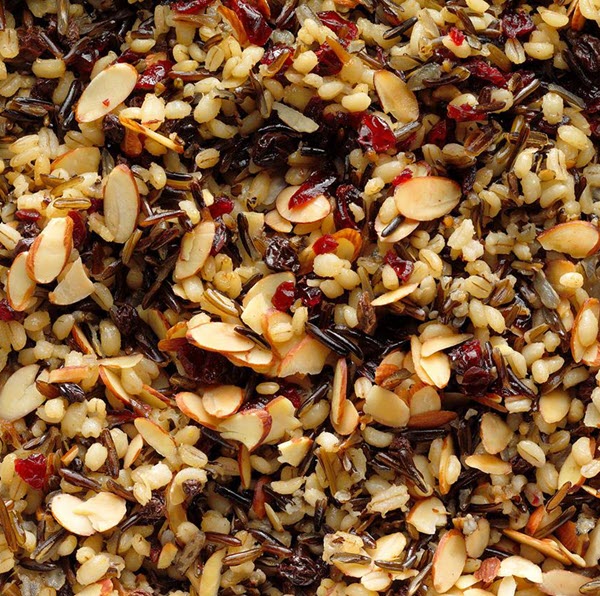 Wild Rice Pilaf
Pilaf means rice cooked with meats, nuts, vegetables and sometimes fruits. The best type of rice to use for making Rice pilaf is either Basmati rice or Jasmine rice.
Wild Rice Pilaf can be a great side dish to duck breast. Dried fruits such as cranberries for a more flavorful dish that helps balance the savory side of the duck breast. Since Pilaf can also contain nuts, it can add that crunchy texture to the duck breast.
---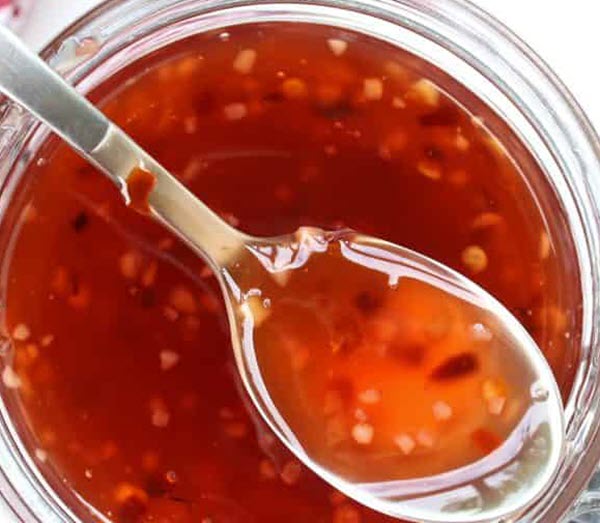 Sweet Chili
There are chili sauce in a bottle available in the market nowadays, however to really enhance the sweet chili taste to your duck breast you may want to make your own chili while at the same time preparing the duck breast dish as well.
To make this sauce, heat medium size pan over medium to high heat. Pour in Olive oil. Add 2 gloves of garlic (chopped), then add chili (finely chopped). You have the option as to how many chili is to be used that is according to one's preferences of how you want it to taste spicy.
Wait for the ingredients to be fried, then you can add water (1 tbsp) and sugar (2 tbsp.). Allow to cook especially allowing the sugar to melt. Lastly, add cherry tomatoes and a minute amount of balsamic vinegar to the mixture.
The Sweet chili along with spicy flavor goes well with the dark meat of serve with duck breast.
---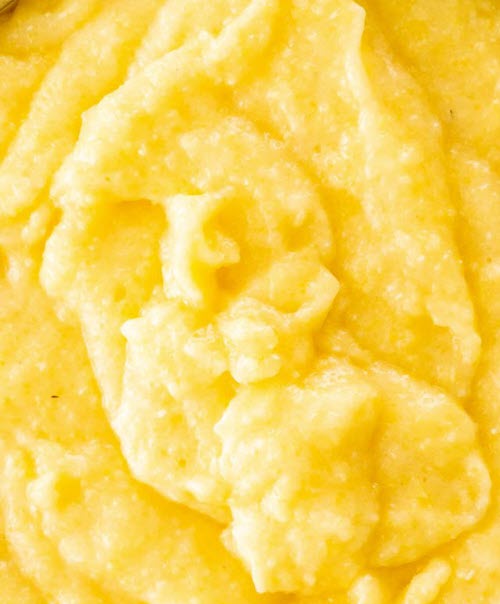 Creamy Polenta
Polenta is made of ground cornmeal. An extra cream, with a touch of sweet buttery corn flavor can be a great side dish serve with duck breast.
Making creamy polenta is easy as long as you have the complete and right ingredients with you. The entire cooking process only takes about 30 minutes or even less. If you are busy, you can make Creamy polenta in advance and that you can just heat polenta to serve with duck breast dish when needed.
---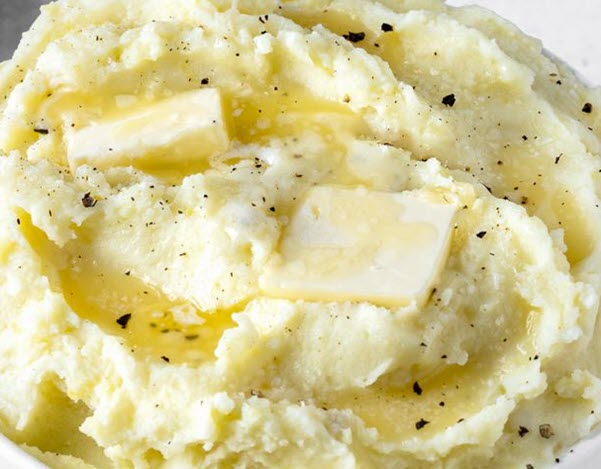 Mashed Potatoes
Another perfect side dish for duck breasts are Mashed Potatoes. Especially if you will be serving mashed potato as a side dish to duck breasts meal also with enough gravy and sauce.
Creating mashed potato by simply using a butter and some seasonings such as salt and pepper. Garlic, cream and cheddar cheese can also be added to add more in depth flavor of the side dish.
---
FAQ
For how long should duck breast be pan-fry?
Ideally, Pan frying duck breast should take about 15 to 25 minutes. The number of minutes depends on how thick the duck breast is.
What is the ideal temperature when cooking duck breast?
Ideally, duck breast should be cooked to a temperature of 170F (77 C), for medium rare cooking of duck breast you can cook to a temperature of 135 F (57 C).
Conclusion
You can choose amongst the lists of side dish when preparing duck breast meal for loved ones and friends. You can try each side dish to know which one suits your palate best.