Sweet rice is among the most popular and most delicious types of rice in the world. If you are wondering how to cook sweet rice, then you came to the right place.
* If you buy through links on our site, we may earn an affiliate commission. For more details, please visit our Privacy policy page.
In this post, we will discuss how to cook sweet or sticky rice using different methods. We will also go through some important tips, guidelines, and tools to ensure you enjoy eating your sweet rice.
What is sweet rice?
Have you heard about glutinous rice, sticky rice, and waxy rice? They may sound confusing, but actually, they are all referring to one type of rice, which is sweet rice. So, depending on where you are in the world, people call sweet rice different ways.
Sweet or sticky rice is primarily found in Bhutan, Northeastern India, and Southeast and East Asia. In most cases, sticky rice has short grains. It can be so short that they look round or oblong. Although, there are sticky rice varieties that can be long-grained as well.
As its name suggests, sweet rice is sweeter than the common types of white rice. Aside from that, it comes with a sticky and chewy texture. Thus, it is not quite surprising to see that sweet rice is more commonly used when preparing desserts.
How to cook sweet rice?
There are different ways to cook sweet or sticky rice. You can use various cooking methods, equipment, and style. While steaming is the most common cooking technique, sweet rice can be stir-fried or cooked very slowly like what you do with Italian risotto.
For the purpose of this post, we will discuss the following methods of cooking sticky rice:
Cooking on a stovetop
Cooking with the use of instant pot
Preparation before cooking
Before you cook your sticky rice, there are a few things you need to know. Understanding these tips is crucial if you want to achieve that sticky, sweet, and chewy texture you want in your rice.
Buying the right rice
Did you know that there are about 40,000 varieties of rice in the world? That's quite a handful. Therefore, you should know which specific rice variety you want to buy.
When buying sticky rice, it can be helpful if you know its other names. Thankfully, it isn't that difficult to find the right rice. When buying, look for rice with labels such as "sweet rice" and "glutinous rice." That should be the right one for you.
To help you with your search, here are a few sweet or glutinous rice products you can order now: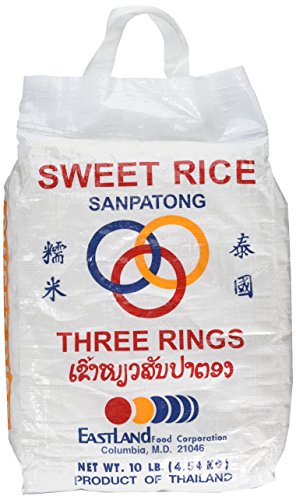 ---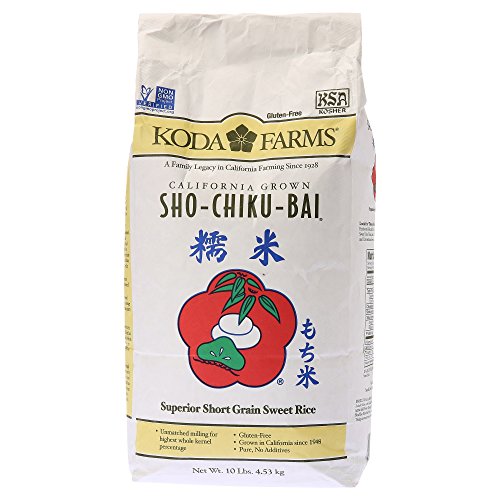 ---
---
---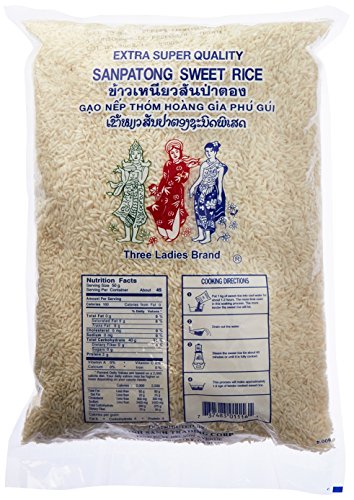 ---
Your sweet rice should be stored in a cool and dry place. If you have already opened your pack of rice, place it in a tightly closed container. Be sure to keep it out of contaminants, moisture, and dust.
If properly stored, uncooked sweet or glutinous rice may last up to six to 12 months.
Soaking your sweet rice
While you can certainly cook your sweet rice right away, you will have a better result when you soak the rice first. This is one of the secrets of many Asians. You might be wondering how some people achieve that authentic and sticky feel in their rice.
You don't have to wonder anymore because soaking the rice is the answer to your question.
Soaking the rice is an important step, but it can take quite a long time to achieve. Depending on your preference, soaking should take between 4 to 10 hours. The best strategy here is for you to soak the rice overnight, so when you wake up in the morning, it is ready for cooking.
How to cook sweet rice on a stovetop
Cooking sweet rice on a stovetop is easy. You would need the following: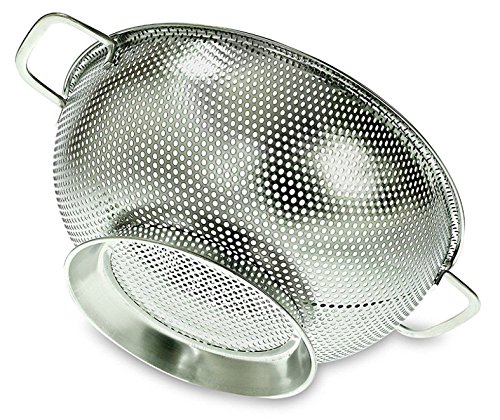 Buy it now: Amazon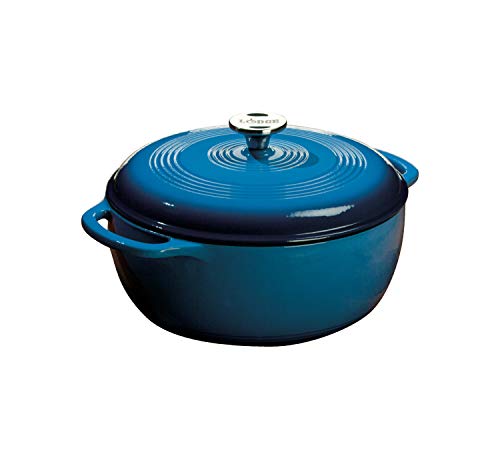 Buy it now: Amazon (Dutch Oven) Amazon (Large pot)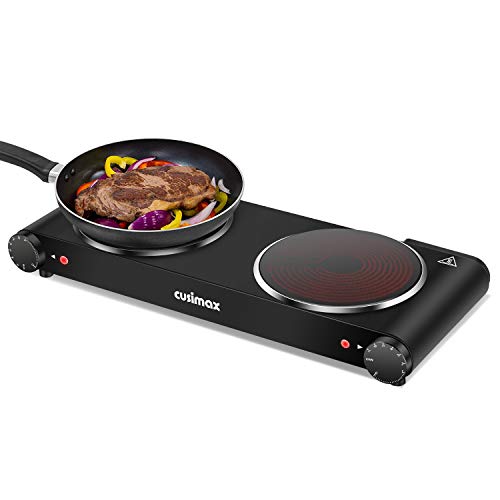 Here are the steps you need to take:
If you choose to soak your sweet rice or glutinous, you can simply drain the water by transferring it to your colander.

The small holes of the colander should effectively drain most of the water.

Place the colander inside a dutch oven or large pot.

The colander should be small enough to fit inside. (As a side note, if you don't have a colander, a steamer basket would also work.)

Add water to the pot and make sure the water doesn't touch your rice, but only the base of the colander.
Turn on the stove and boil the water. Lower the heat to keep the water at a simmering level.
Cover your pot and steam rice for about 10 minutes.
After 10 minutes, open the pot and use a large spatula or spoon to flip the whole rice, so that the bottom rice will now be on top.

This ensures that your rice will evenly cook.

Cover the pot again. Continue steaming the rice. Wait for another 10 to 20 minutes.

Every once in a while, check the rice for consistency. If the softness is right, then you're done.

Serve the rice fresh and warm.

Enjoy.
As you can see, the steps are easy to follow. Don't worry if this is your first time and you kind of struggle in following the steps. It will be easier the next time as you get more familiar with the steps to take.
How to cook sweet rice using the Instant Pot
Instant Pot has recently become a household name. Because of its popularity, it is not surprising to see that some of you might be thinking of using Instant Pot in cooking your sweet rice.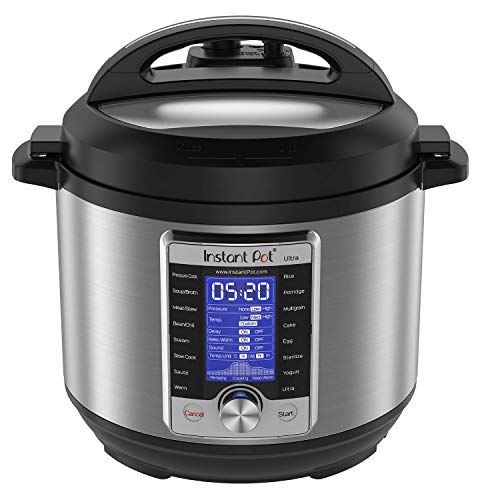 Here are the steps you can take to cook sweet rice with Instant Pot:
Soak rice for 4 to 10 hours. (You can skip this step if you're in a hurry. It is just that the rice won't be as sticky as it should be.)
Drain the rice with water using the colander.
Pleace the colander inside the Instant Pot. The colander should be small enough so that you can completely close the Instant Pot.
Add 1 cup of water to the Instant Pot. Be sure the water is low enough that it doesn't touch the rice. If you want to add more water, use a rack and place it under the colander.
Close and lock the Instant Pot's lid.
Turn on Instant Pot, cook on high heat for 10-12 minutes.
Release pressure for 10 minutes and then manually release the pressure.
Unlock the lid and slightly open the cover to bring the temperature down until it is ready to serve.
As you can see, Instant Pot is convenient and quick to use. You can have your sticky rice in just 20 minutes. Just a gentle reminder: choose a colander that is approved for pressurized use.
How to cook sweet rice using a rice cooker
The most popular way to cook sweet rice is through steaming. However, if you want to experiment, you can also try cooking with a rice cooker.
The main advantage of using a rice cooker is it simplifies the entire process. Rice cookers are designed to cook one and only one thing — rice. So, it has a special mechanism to detect whether the rice is cooked already or not. You can just set your rice cooker, sit back, and listen to that ding sound when your rice is already cooked.
Here are the steps you can take to cook sweet rice with a rice cooker.
Soak two cups of rice sticky with water for 4-10 hours (optional). Some people soak their rice in a shorter time, like 30-60 minutes.
Drain water from the soaked rice.
Put rice directly into the rice cooker pot.
Add 2 ½ cups of water to the rice cooker pot.
Place the pot into the rice cooker.
Turn on the rice cooker. Most rice cookers only have two switches — the "cook" and "warm." Choose cook.
Depending on your rice cooker, your rice should be ready in about 20-30 minutes.
When the rice cooker finishes cooking, it switches to "warm" mode. Wait for another 5 minutes.
Serve and enjoy!
Some folks add a little bit of salt to the water before they cook their sweet rice. This adds a bit of flavor to the rice. You can also give this a try and see if you like the taste.
Cook your sticky rice with the right equipment and tools
In most cases, the success of cooking sticky rice will depend on the equipment and tools that you use. Even the type of rice you choose would dramatically affect the result.
So, we highly recommend you check out some of the best items you should have when cooking sticky rice.
Colander
A colander is an important part of steaming your sticky rice. Of course, feel free to use a steamer basket as well. Here are some colander products you should consider buying: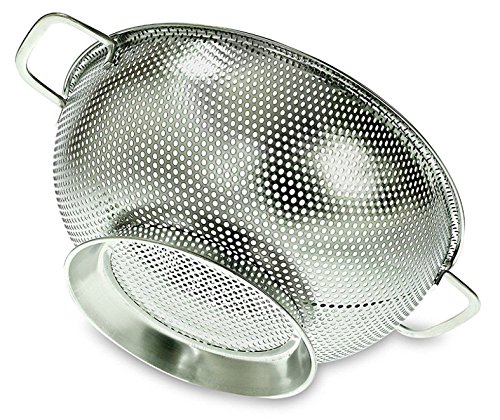 Dutch oven
Dutch ovens are specially made for heavy and slow cooking. It comes with a tightly fitting lid to keep pressure from escaping, making it a great option for steaming. Aside from cooking rice, it can be used for braising and making stews and soups.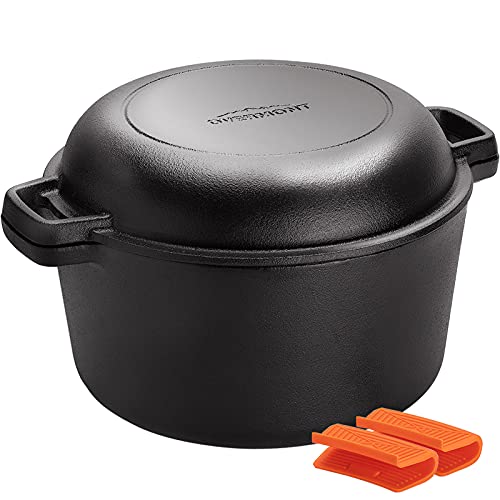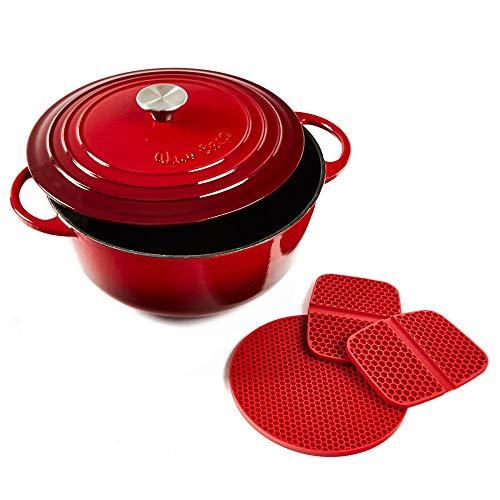 Buy it now: Amazon
Large pots
Large pots are readily more available than Dutch ovens. It is common household cookware and you should have large pots in your home. However, if in case you're looking for a new one or you don't have pots yet, here are some products to consider: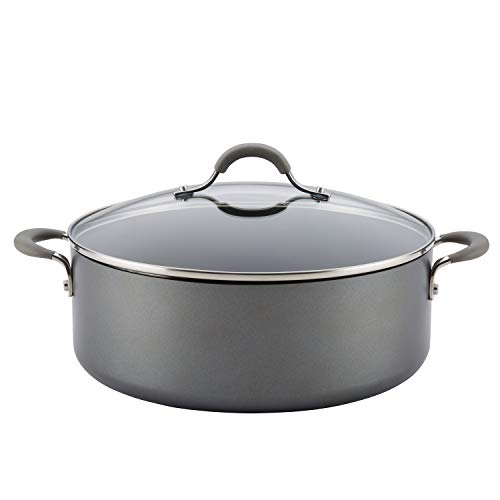 Instant Pot
You might have heard about Instant Pot before. Because of its popularity, you'll inevitably find various types and models today. That's why it is good that you know which Instant Pot would be the best choice if you're going to cook rice.
Here are some of your choices: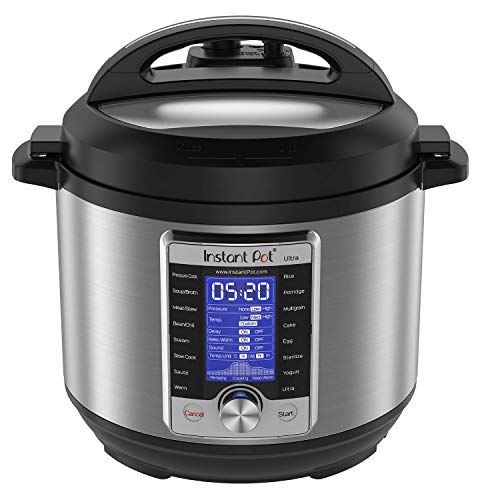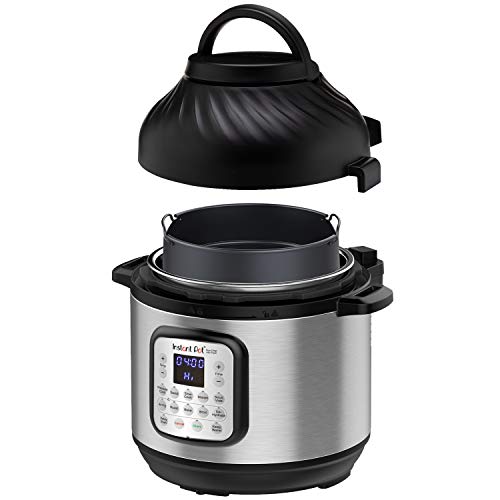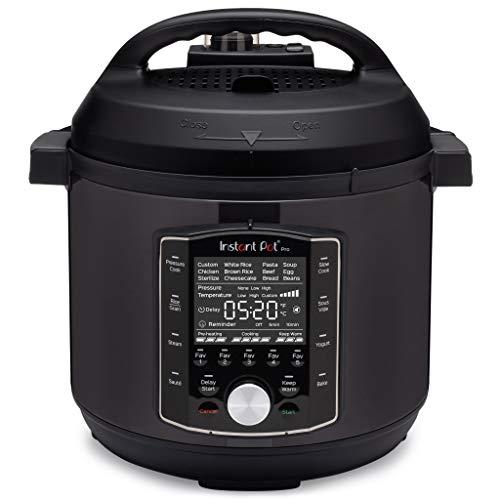 Rice Cooker
If you wish to enjoy eating your sticky rice more often, then you should have a reliable rice cooker. Check out these impressive rice cookers: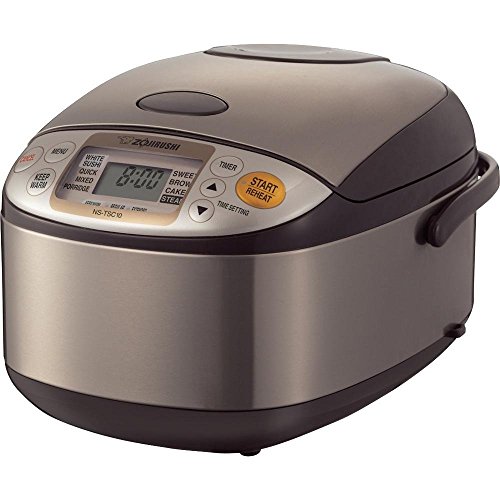 Cook your rice perfectly
There you have it, our sweet rice cooking tutorial. As you can see, cooking your sweet or sticky rice does not demand a lot of work.
Of course, it is understandable if you don't get it right the first time. You simply need some practice. The more you cook sweet rice, the more you'll get familiar with the process and adjust your cooking method.
Keep practicing and you should eventually come up with the cooked sweet rice that is just perfect for your taste buds.
* If you buy through links on our site, we may earn an affiliate commission. For more details, please visit our Privacy policy page.