Do you agree that French press makes the best coffee? Do you also enjoy sipping freshly made French press brew?
* If you buy through links on our site, we may earn an affiliate commission. For more details, please visit our Privacy policy page.
Many coffee drinkers or coffeeholic who tried using French press for brewing would probably agree that the coffee is worth their time and effort. It's the kind of coffee you will look forward to having every morning.
If you want to consider brewing using a French press, the best place to start is to find the right coffee beans.
In this review, we have listed some of the best ground coffee for French press. Be sure to pick the right product based on your specific taste preference.
Best Coffee for the French Press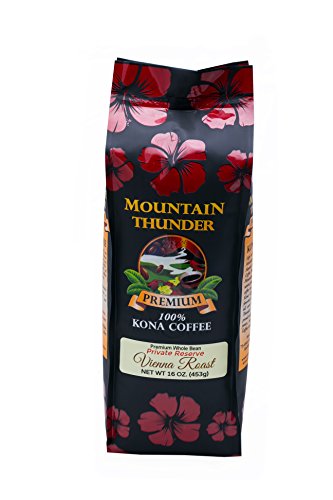 This pack contains medium roast 100% whole bean Kona coffee. If you're wondering what Kona coffee is, it is Coffea arabica that's cultivated on the slopes of the Kona Districts in Hawaii. The weather conditions in the area combined with the rich volcanic soil create a favorable condition for growing one of the greatest tasting beans in the world.
Nutty and a bit sweet and fruity, this French press coffee has a perfect balance of flavor, aroma and acidity. These coffee beans are hand-picked and roasted in small batches to maintain quality and maximum freshness.
You can prepare and serve this coffee either hot or cold. It is perfect for making classic coffee drinks including mochas, espressos, lattes, macchiatos, cappuccinos, Cubanos and Americanos. If you have a French press, you can enjoy this aromatic Vienna roast coffee anytime.
PROS:
Not mass-produced
Always fresh and they are shipped few days after roasting
Perfect for any type of coffee drinks
Rich, floral and smooth flavor
CONS:
Kona coffee is among the most expensive coffees in the world
---
Want an already grounded 100% Kona Private Reserve coffee? This product is a good choice.
The brand behind this product has a good reputation in the industry. They have been providing premium 100% Kona and 10% Kona blends since 1969.
Every pack of this French press coffee contains carefully selected fresh beans that make a full body and smooth cup of coffee.
PROS:
CONS:
Buy it now: Amazon
---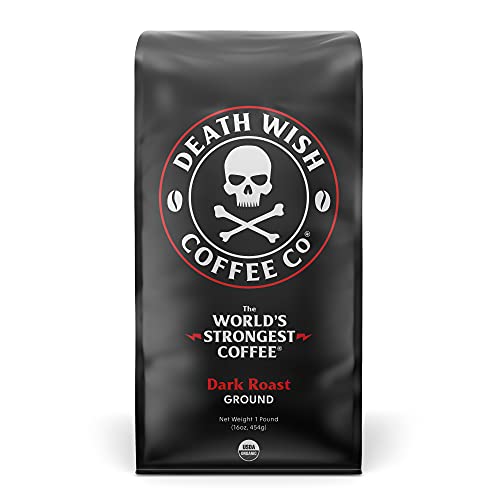 Bold flavor. This is what Death Wish Coffee is known for. A blend of Arabica beans and Robusta beans, this coffee has high caffeine content. It has flavor notes of cherry and chocolate and it does not have a bitter taste.
Compared to regular dark roasted coffee, this blend is less acidic. It also has a subtle and rich artisanal flavor you'll easily like if you are a coffee lover.
This ground coffee for French press is USDA Certified Organic. The coffee beans are roasted in small batches to maintain quality and consistency with every pack.
You can try this French press coffee risk-free. And if in doubt, you can also check their thousands of product reviews from their satisfied consumers.
PROS:
No bitter aftertaste
FAIR and USDA Certified Organic
One of the best-rated coffees in the market
CONS:
Requires adding more coffee than other coffees for French press
Not 100% Arabica coffee
Buy it now: Amazon
---
Not one but four flavors! That's what you'll get when you buy this bean box. It comes with 4 handpicked gourmet coffees from the leading small-batch roasters in the Seattle area.
Each box contains freshly-roasted beans that are carefully crafted for coffee lovers. The box also includes roaster profiles, tasting notes and coffee brewing tips.
When you buy a Bean Box, you are also supporting a good cause as the company works exclusively with the local artisan roasters. It's more like farm-to-cup sourcing for every cup of coffee you'll drink.
PROS:
Perfect gift for coffee aficionados
4-flavors in one box
Contains helpful tips to make great tasting coffee
CONS:
Buy it now: Amazon
---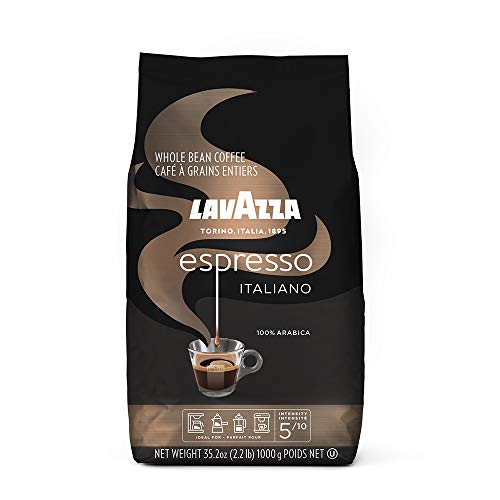 This medium roast beans coffee blend is worth checking out if you want to try something more affordable. While this product is at a lower price point compared to other products in this review, it doesn't skimp on quality.
Famed for its aromatic notes, this pack contains whole beans that are 100% Arabica beans and non-GMO. When it comes to intensity, it's on the delicate side. Roasted in Italy, the coffee blend is notable for its unique espresso taste.
You can prepare this coffee using different methods including the use of espresso machine, drip coffee machine and French press.
PROS:
100 % Arabica coffee
With smooth and rich flavor
Non-GMO
CONS:
Some customers reported quality issues with the beans
Buy it now: Amazon
---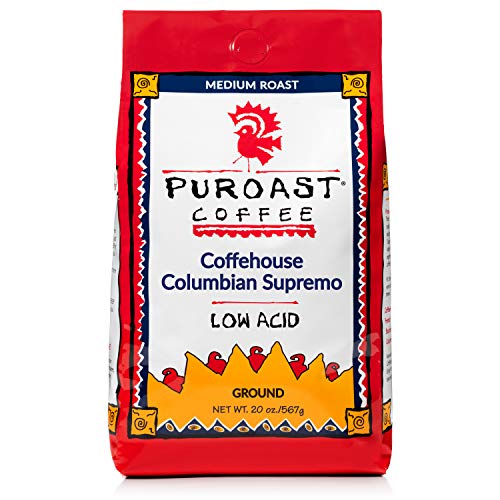 Puroast boasts of having seven times more antioxidants than green tea, and five times more than popular coffee brands. This claim is supported by published research by UC Davis.
Apart from that, this French press medium-roast coffee is also 70% less acidic compared to most coffee in the market. This makes it a perfect choice for those coffee enthusiasts who are suffering from acid reflux, heartburn and other gastrointestinal problems.
From the foothills of the Andes Mountains, the coffee are roasted in small batches. No additives are added during the process to preserve the quality of the blend.
PROS:
No additives or extracts
Kosher and chemical-free
Low acidity
CONS:
Some customers say that it has a strange aftertaste
Buy it now: Amazon
---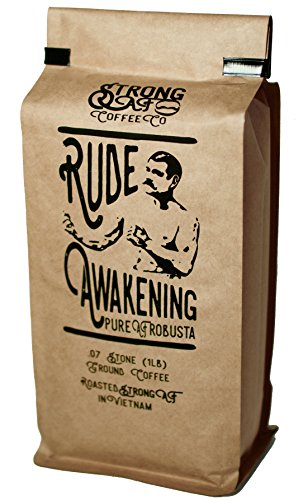 If you want strong coffee to boost your day, check this unique blend sourced from Vietnamese organic farms. Artisanally roasted, the whole beans are perfectly roasted to achieve that espresso flavor. The beans are then grounded, making them perfect for your French press.
The gourmet flavor profile of this French press coffee makes it versatile. You can drink it as espresso, or as an additional ingredient to any beverage that requires coffee such as a milk chocolate drink.
PROS:
Organic and artisanally roasted
Strong coffee flavor
Best coffee for French press
CONS:
Has a bitter aftertaste which is common among strong coffee
Buy it now: Amazon
---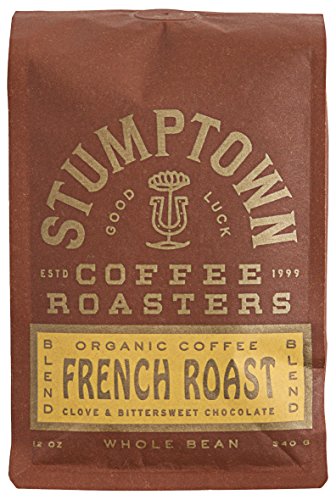 Want a dark roast? This best coffee for French press is a good choice. Big and smokey but not burnt. With tasting notes of clove and bittersweet chocolate, even the aroma of this coffee will wake you up in the morning.
The beans are freshly roasted and packed in innovative bags that keep the coffee fresh for up to 90 days if unopened.
Moreover, the company behind this best coffee for French toast focuses on sustainability and lasting contribution to the environment. Buying this coffee also supports their cause.
PROS:
Remains fresh for up to 90 days if the bag is left unopened
Strong coffee but no burnt aftertaste
CONS:
A few customers reported issues with the quality of coffee they received
Buy it now: Amazon
---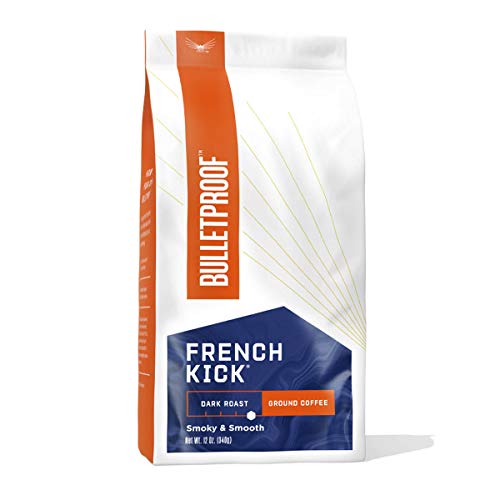 This full-bodied dark-roasted French press coffee is a crowd favorite because of its unique taste. Just think about cinnamon, plum and orange combined with a cocoa hazelnut taste.
Just like the rest of the French press coffee blends we featured in this list, this coffee is also made from carefully selected beans that are organically grown. The coffee beans are certified clean, which means that they are tested for any impurities.
Moreover, this brand follows sustainable standards and is Rainforest Alliance Certified. This means that the company only use ingredients and best practices that support the local farmers, their communities and the forest.
PROS:
Ground coffee beans are great for drip coffee, pour-over and French press.
Produced using sustainable methods
The coffee beans are tested for impurities
Full-bodied beans
CONS:
Some customers are not satisfied with the taste
Buy it now: Amazon
---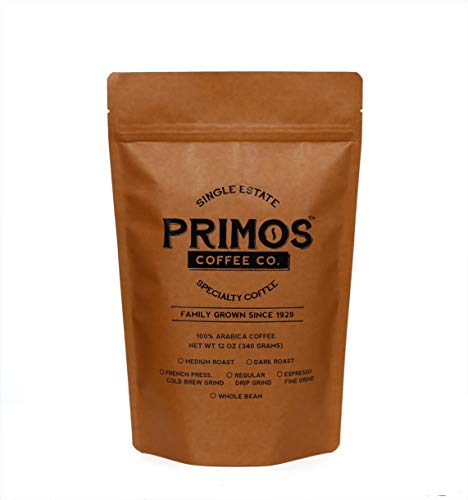 If you are a mild coffee drinker, the French Press Specialty Coffee is worth checking. It is made from premium Arabica beans, medium roasted and coarsely grounded for French press brewing. It's a mild coffee with low acidity. When you drink it, you find it smooth with sweet and citrus notes.
The beans are sustainably sourced in Nicaragua. They are grown in high elevation, harvested by hands and naturally dried. All these methods are designed to preserve the premium quality of the coffee beans for French press.
PROS:
Mild flavor and does not have a bitter aftertaste
Produced sustainably
Coarsely ground and ready for brewing using French press
CONS:
Some customers find the mild taste a bit weak
Buy it now: Amazon
---
5 Factors to Consider when Choosing the Right Coffee for French Press
French press brewing is one of the simplest brewing methods that produce great tasting drinks for coffeeholic. The method involves adding hot water on the ground coffee beans in the French press and then simply pressing the plunger.
However, as simple as the method may say, if you use the wrong beans, you will not be able to achieve the rich and smooth brew. To help you pick the best coffee for French press, here are some of the important factors to consider:
1. Whole bean coffee vs pre-ground coffee
If will use French press, the grind size matters. Coarse ground coffee is what's ideal for French press. To save you the hassle and time of grinding, you may consider getting pre-ground coffee.
It's important to note though that there's a big difference between buying whole beans and pre-ground coffee. More often, the two may differ in flavor, freshness and aroma. With fresh beans, you can get the freshest and most aromatic coffee possible.
When buying pre-ground coffee, you just have to be careful to go with a trusted brand. You would want to avoid a pack of ground coffee for French press that contains a lot of additives and impurities.
2. Type of roast
Each pack of the best coffee beans indicates whether it is a light roast, medium roast or dark roast. The type of roast greatly affects the flavor of the coffee.
Light roast coffee has a light body and generally has pronounced snappy acidity. This method of roasting preserves the original flavor of the coffee to a greater extent than dark roasting. Light roast coffee also retains most of the caffeine in the beans.
On the other hand, medium roasts have more body and they are known for their well-balanced flavor, acidity and aroma. Many coffee drinkers in the United States consider this as the best roast.
There's also dark roasted coffee which has a more pronounced rich and bold body. Longer roasting time decreases acidity so dark roasts coffee are less acidic than the other two types of roast.
3. Flavor notes or sensory profile
Different coffee brands offer a complex mix of different flavors, which in turn produces a variety of flavor notes or sensory profiles.
Different factors such as the source, climatic conditions and methods of preparations affect the flavor notes of a coffee. Checking the flavor notes can give you an idea of the possible smell and taste of the coffee you are buying.
4. Freshness and quality
Coffee brands would usually claim that their products are packed fresh, or that they are roasted in small batches and packed as you order. Don't take their word for it. It's a good idea to do your own research by reading customer feedback.
Watch out for critical reviews around freshness, impurities in the ground and other similar things. It's a red flag if there are many customers complaining about the same thing.
5. Cost
Cost is not an indicator of quality or flavor so don't make a decision just by checking the cost of the product.
When you have two or more coffee brands to choose from with almost similar attributes, this is when checking the cost matters.
FAQs
Is using French press coffee maker worth it?

Brewing pre-ground coffee in your French press may not be as simple as using your electronic coffee maker, but this method is worth it.

When you make French press coffee, you'll enjoy the rich and natural aroma of coffee. The metal filter in the machine lets the natural oil in the coffee pass through to your mug. The oils add more flavor and aroma to your cup of coffee.

Apart from the, you also get a full-bodied French press brew because the metal filter also allows for microscopic coffee grounds to pass through. These ground beans make the coffee fuller.


How much time does the French press brewing method take?

On average, this brewing method takes about 5 – 7 minutes from grinding the coffee, boiling the water and waiting time. If you are using pre-ground coffee beans for French press, it takes much less time.

Is it difficult to use a French press?

Absolutely not. Using a French press is straightforward. Just add in the coffee, hot water, and press the plunger.

The tricky part here is knowing the right amount of coffee to water ratio. For this information, it's a good idea to check the coffee label.

What kind of ground coffee should I use?

Use coarse grind. Most pre-ground coffee bean products are ground to a size that's more ideal for drip coffee. Although you can still use them for French press, we recommend using the coarse grind coffee bean.
Conclusion
We hope that our guide helps you choose the best coffee beans or coffee grounds that offer the flavor and aroma you are looking for.
If you are still not sure, you may consider out top pick which is the 100% Kona Private Reserve – 1 Pound Premium Gourmet Vienna Roast Whole Bean. It is the best French press coffee if you want something that's rich and well balanced in flavor, acidity and aroma.
On the other hand, if you are an avid strong coffee drinker, our number 1 choice is the Coffee – Strong AF Coffee, Ground.
Regardless of which product you choose from our list, they all can give you that much-needed boost to start your day.
* If you buy through links on our site, we may earn an affiliate commission. For more details, please visit our Privacy policy page.