Cambodian cuisine has integrated features of Chinese, Indian, and lately, French cuisine, and it shares many similarities with Vietnamese, Thai, and Lao cuisines as a result of some of these common influences and mutual connection. Puddings, sweet porridges, and agar jellies are among the Cambodian delicacies.
Several of Cambodia's puddings and sweet delights are heavily coated in palm sugar, soaked in condensed milk, coated in coconut cream, and garnished with seasonal fruits. Let's take a look at some of the most popular Cambodian desserts recipes. If you want to learn more about these delicious desserts, scroll down and continue reading.
Cambodian Desserts Dishes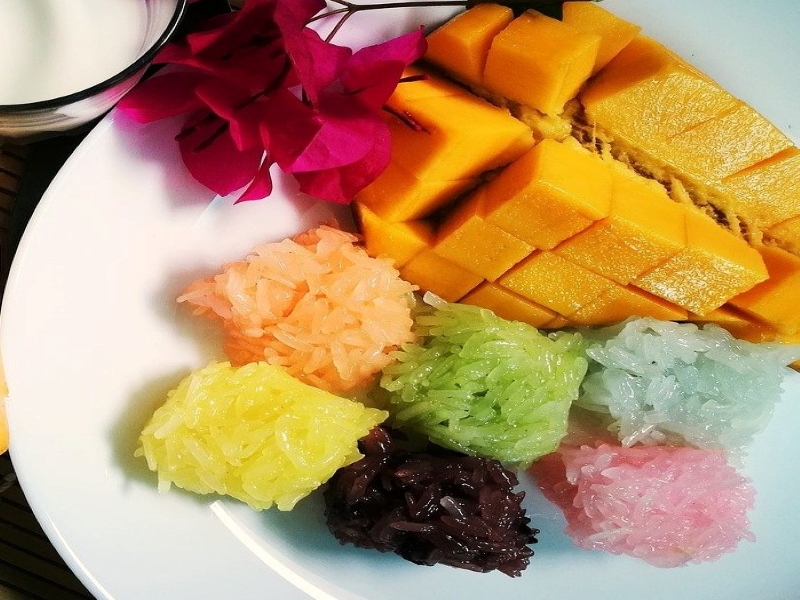 Mango Sticky Rice
Mango sticky rice is a traditional popular dessert in Cambodia and in other Southeast Asian and South Asian countries. Mango Sticky Rice is a sticky rice delicacy made with glutinous rice, fresh mango, and coconut milk that may be eaten with a spoon or using your hands.
It is one of the most popular desserts in Khmer restaurants. It is sweet sticky rice with tart mango. It's also a popular treat at a number of cooking workshops in the city. Coconut milk is added to the mix to soften the rice and give sweetness when served warm.
---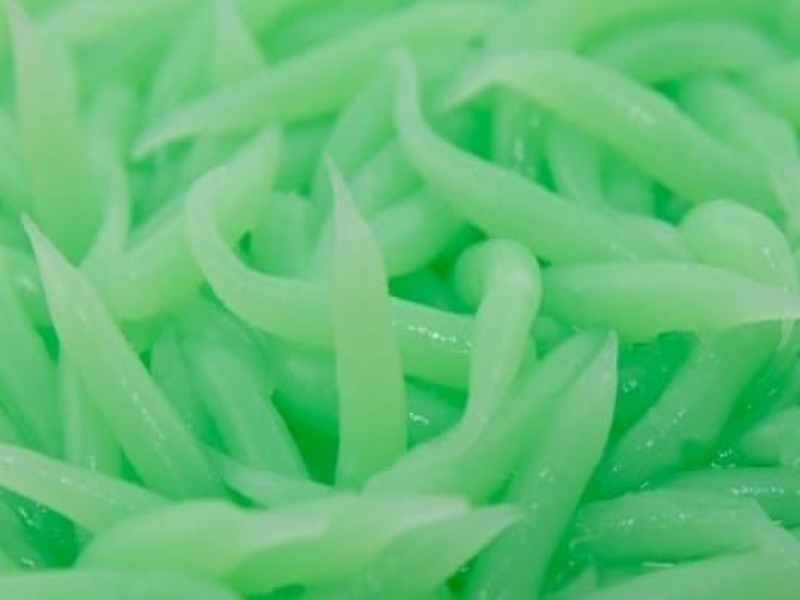 Nom Lote
Pandan leaf extract, rice flour, water, palm sugar, and coconut milk are used to make nom lote, a Cambodian rice pudding. Rice flour is boiled until it achieves a thick consistency with water, pandan leaf extract, and white lime. The produced pudding-like mixture is strained and transferred to a serving bowl, where it is usually topped with a sweet syrup made from palm sugar mixed in salty water and hot coconut milk. The pandan leaf extract used in the dessert gives it its distinctive green tinge and distinctive aroma. Nom lote can be served hot or cold.
---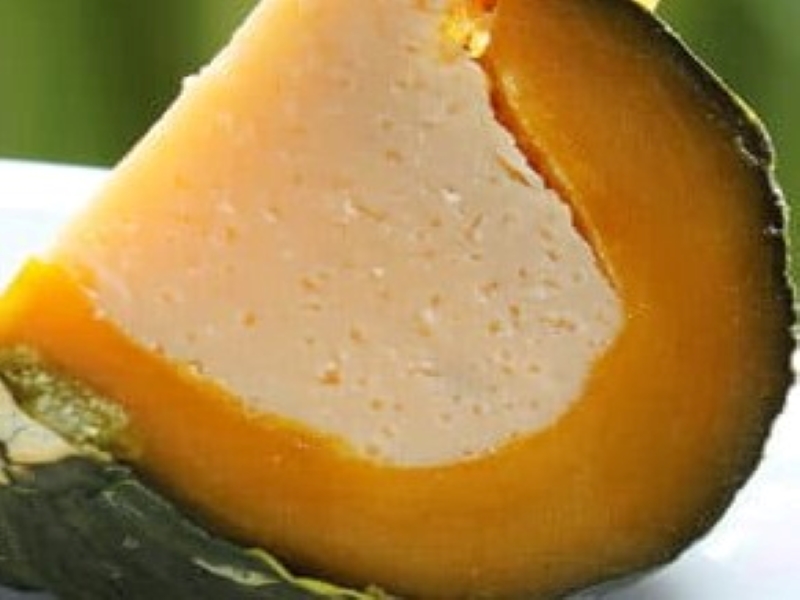 Sankhya Lapov or Pumpkin Custard
Pumpkin Custard is a popular Cambodian dessert, made of a coconut custard steam-baked in a pumpkin or kabocha. A small pumpkin is filled with a creamy custard made with coconut milk or cream, palm sugar paste, eggs, and salt in this traditional treat. It's commonly made with kabocha squash, which is dark green on the skin but bright orange on the inside and has a sweet flavor.
The upper portion of the squash is cut off, the seeds are extracted, and the custard is puti nto the cavity. The top of the pumpkin is then replaced, and the pumpkin custard is heated until done. Sankhya lapov is typically served for special occasions, holidays, and religious festivals, and it can be served warm or cooled. Sankhya is the Khmer word for custard, while lapov is the Khmer word for pumpkin.
---
Ansom Chek or Sticky Rice Banana Cake
It is also called Num ansom chek. Ansom Chek is a sticky rice cake with banana slices that is popular in Cambodia. Banana leaves are used to steam the cake. The treat is prepared with a mixture of sticky rice, coconut milk, and coconut shavings that is put over banana leaves, topped with a salted, ripe baby banana slice that is covered in more rice, and then delicately wrapped within the banana leaves.
After that, the completed circular dessert is cooked until it is soft and fragrant. Ansom chek can be sweetened with palm sugar or loaded with black beans or red mung beans. This sweet treat is traditionally produced in Cambodia for special occasions or holidays, such as the Cambodian New Year and the religious holiday Pchum Ben.
---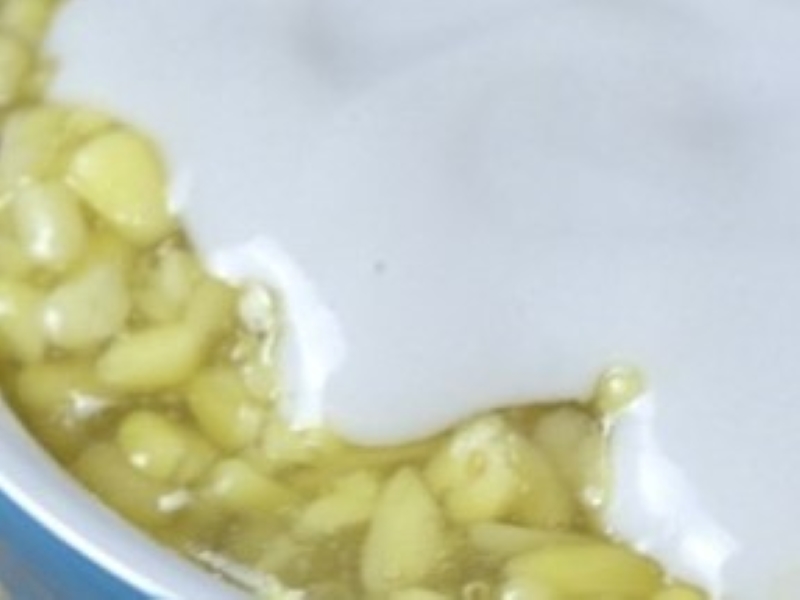 Mung Bean Pudding
Mung bean pudding is a popular dessert that is also sold on the streets. The pudding is a common sight in Cambodia, and typically consumed to aid in the cooling of the body's temperature. The dessert is best consumed with a large amount of coconut sauce on top.
---
Num Chek Chien
These banana fritters are known as num chek chien in Khmer. They're produced by dipping flattened bananas in a thick mixture of rice flour, sesame seeds, egg whites, and seasoned coconut milk, then deep frying them till crispy and golden. The Cambodian banana fritters are savoury rather than sweet, and are commonly served as a snack with coconut ice cream. Chek Chean Pises, a well-known banana fritter business in Cambodia, has two locations in Phnom Penh, Mao Tse Tong Boulevard and Kampuchea Krom Boulevard. These delicious desserts can also be found on the street, especially in the afternoon.
---
Cha Houy Teuk or Jelly
Agar agar, a gelatine produced from seaweed, is used to make cha houy teuk, a sweet jelly dish. The jelly is often flavored with sago, mung beans, and coconut cream and served with a scoop of refreshing shaved ice in a variety of almost-fluorescent colors, such as pinks, greens, and blues.
---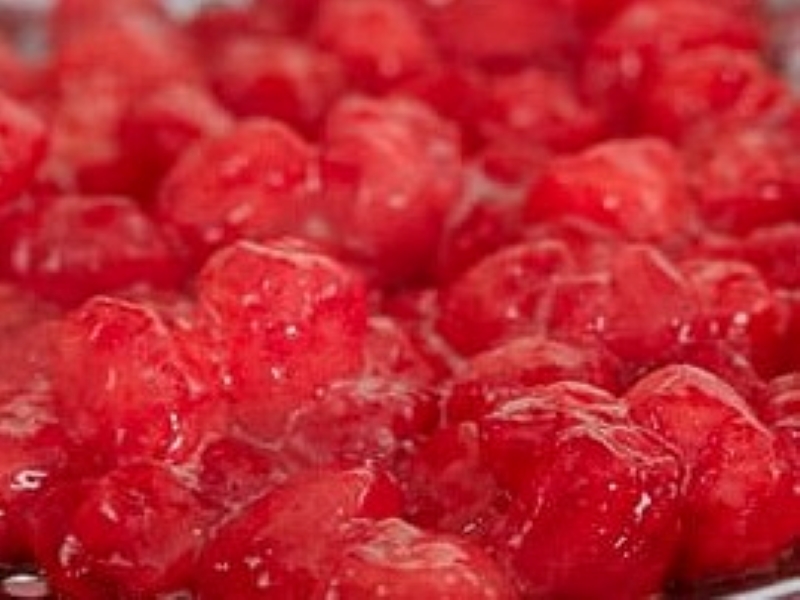 Red Lotus Seed Jelly or Tur Tim Krop
During the summer, this coconut milk-based dish is quite famous. Water chestnuts wrapped in tapioca, served with sweetened coconut milk and shaved ice, are the small reddish/pinkish jewels. This delicacy can also be made with shredded jackfruit and jellied coconut flesh. When a coconut lacks an enzyme that converts its flesh to normal coconut flesh, jellied coconut flesh develops. In its gelatinous condition, the flesh continues to develop. Tur tim can refers to "ruby" or "pomegranate" in Khmer. Thai thapthim krop is similar to this dish.
---
Fruits
Fruits are so loved in Cambodia that they have their own throne room. The "king" is the durian, the "queen" is the mangosteen, the "prince" is the sapodilla, and the "princess" is the milk fruit. Kuy fruit, romduol, pineapple, rose apple, jackfruit, papaya, watermelon, banana, mango, rambutan, guava, longan, and tamarind are some more famous fruits.
Fruits, such as ripe mangoes, watermelon, and pineapples, are regularly served with strongly salted fish and plain rice, regardless of the fact that they are typically considered desserts. Smoothies can also be made with fruits. Durian, mangoes, and bananas are all popular smoothie ingredients. Sun-dried limes are used in chicken and duck soups, fish sauces, and beverages after being boiled in sugar and salt water.
---
Cambodian Banana Coconut Tapioca Pudding
Cambodian Banana Coconut Tapioca Pudding is a delicious and aromatic delicacy made with coconut milk, stewed bananas, and tapioca pearls, and scented with star anise. Before serving, Cambodians garnish it with grated coconut, a drizzle of coconut cream, and a sprinkle of sesame seeds. Below is a list on how to make this delicious dessert.
---
How To Make A Cambodian Banana Coconut Tapioca Pudding
Ingredients
2 ripe bananas, sliced (about 1 cm thick)
25 grms tapioca
coconut cream (50 ml)
2 tbsp shredded coconut
1 tbsp sugar palm sugar
1/2 tsp salt
star anise (2 pieces)
Water (300 ml)
1 tbsp toasted white sesame seeds
1/2 tsp black sesame seeds
Instructions
Boil the water in a small cooking pot, then add the tapioca pearls and star anise and cook for about 10 minutes, or until the pearls are nearly fully transparent, stirring constantly to prevent the tapioca pearls from sticking to the bottom and burning. If the pearls seem to be sticking, add a little water occasionally.
Next, put the banana slices, shredded coconut, coconut cream sugar, and salt until the tapioca pearls are fully translucent and no white specks remain in the center of any pearls.
Check the pearls if there are no more white specks in them. You have the option to add ore sugar or salt according to your preference.
Allow to cool slightly before dividing between bowls. Sprinkle sesame seeds on top before serving.