Different dishes have their own differences that would help you distinguish them properly. This time, let us check Panang curry vs. Red curry and know their differences.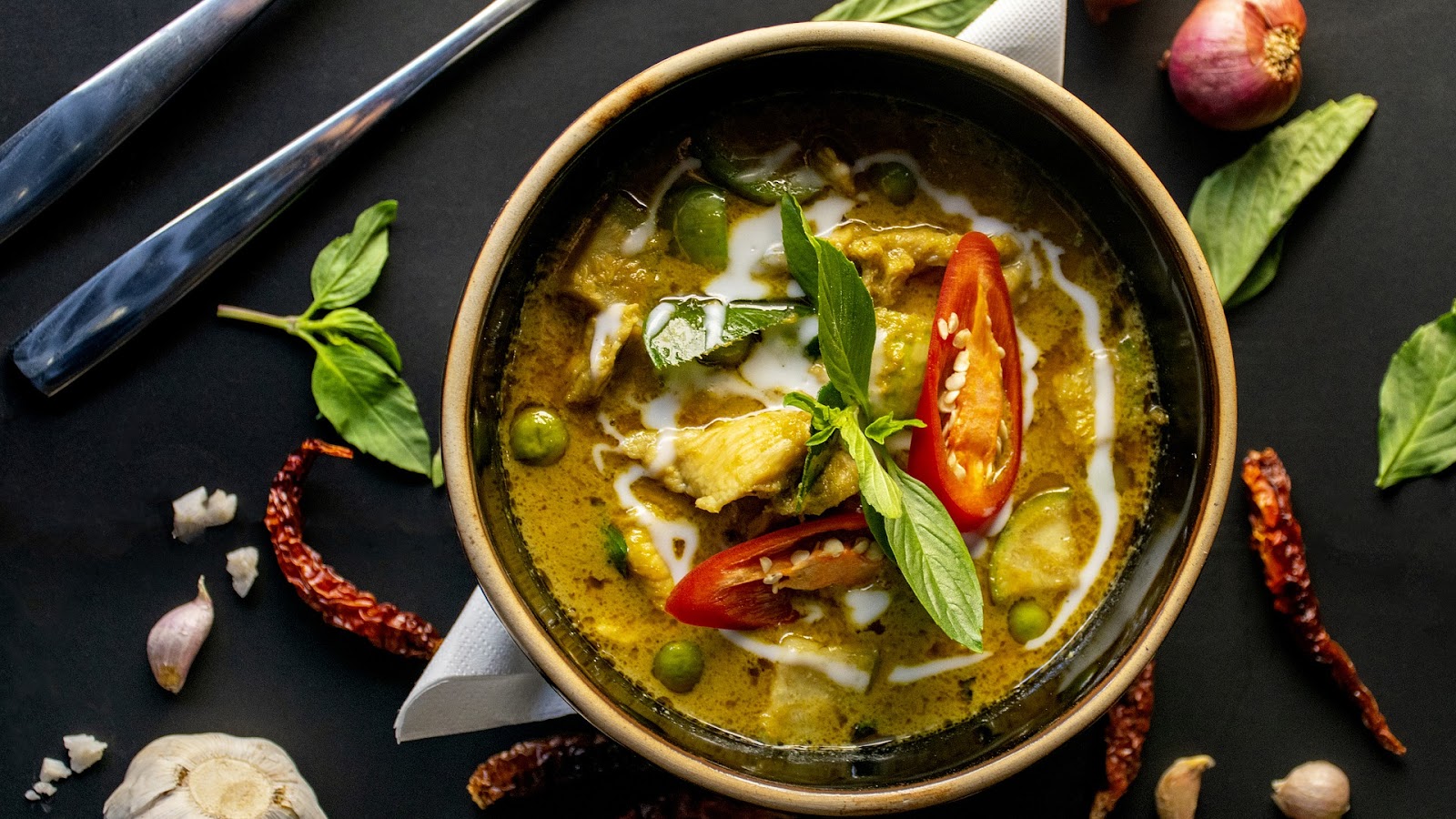 What Is Curry?
Mainly included with South Asian cuisine, curry is a dish made with a sauce seasoned with spices. Its main ingredient is the curry powder and in Southern India where the authentic recipe originated, leaves from the curry tree may be included.
The word comes from the Indian Tamil word "Kari"meaning a sauce or soup to be eaten with rice. If you will take it in its simplest form, curry is an Indian gravy or sauce that is used in tandem with meat, tofu, or vegetables. It is popularly served with Basmati rice or other types of rice. It could also be a mildly-flavored curry or a curry that's super spicy depending on what you prefer.
Now, let's take a look at the two of the most popular curries, the Panang curry and the Red curry.
Panang Curry VS Red Curry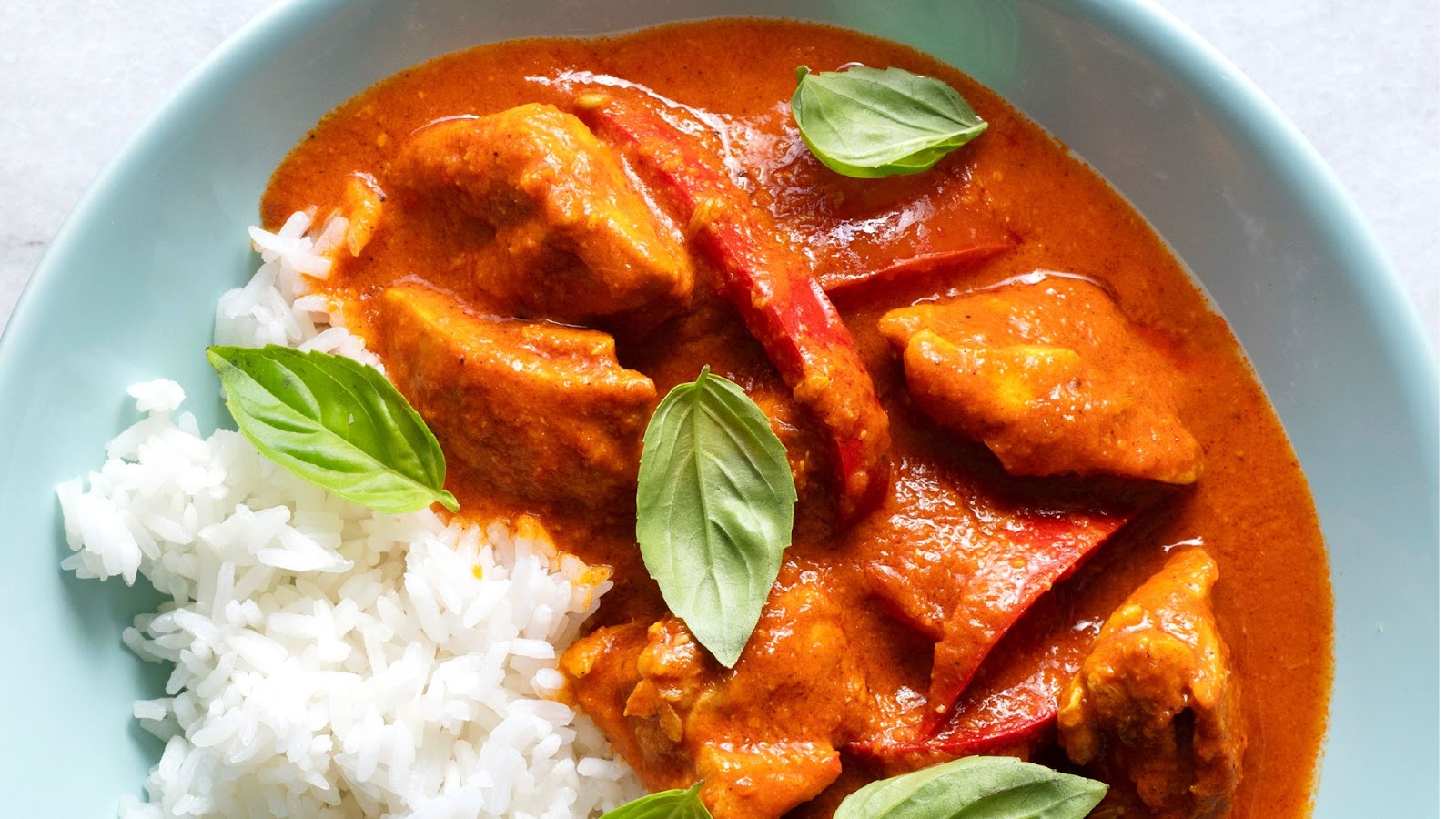 Panang Curry: What Is It?
Panang curry can be spelled as Phanaeng or phanang, is actually a type of Thai red curry that possesses a thick consistency, salty and sweet taste with a zesty makrut lime flavour.
The popular panang curry paste is typically made of dried chili peppers, galangal, ginger, lemongrass, kaffir lime zest, kaffir lime leaves, coriander root, coriander seeds, and cumin seeds.
Though Thai curries use a lot of spices like peppers, Panang curry has a less spicy flavor. Panang curry also has a sweeter hint compared to other Thai curries as it uses coconut milk and peanuts as its main ingredients.
How To Recreate Panang Curry
They say that nothing beats the authentic recipe of making different dishes, including Panang curry. But having some knowledge of recreating this type of Thai curries might help save the day in the future. You don't need to visit Thai restaurants once you have mastered the art of cooking Panang curry or other Thai curries.
Here are some of the ingredients to make this rich and creamy, spicy yet balanced that has underlying notes of peanut and coconut:
Optional ingredients:
How to prepare:
Prepare a large skillet and warm the deep sides over medium heat. Once hot enough, add the oil. Then add onion and a sprinkle of salt and cook. Stir until the onion has softened and is turning clear or translucent, about 5 minutes.
Add the bell peppers and carrots and cook until the bell peppers can be easily pierced through by a fork by about 3 to 5 minutes. Stir occasionally and add the garlic and curry paste and cook. Stir for another minute.
Stir in the coconut milk and water until well combined. Bring the mixture to a simmer over medium heat. Reduce heat to maintain a gentle simmer and cook until the peppers and carrots have softened to your preference about 3 to 5 minutes while stirring occasionally. If using tofu, add it now as well. 
Remove the pot from the heat and stir in the peanut butter, tamari, sugar and lime juice. Add salt to taste and put ½ teaspoon more tamari if you want some punch. Add ½ teaspoon more lime juice if you want some acidity. 
To serve panang curry with rice, boil a large pot of water then add the rinsed rice and continue boiling for 30 minutes. Reduce heat to avoid overflow and remove from heat, drain the rice and return the rice to pot. Let the rice rest for 10 minutes or longer and cover it until ready to serve. Season the rice to taste with salt and fluff it with a fork before serving. 
Put the rice and curry into bowls in proportion. Garnish with fresh basil if you have some.  Serve with sriracha or chili garlic sauce on the side to add some kick if you want. 
---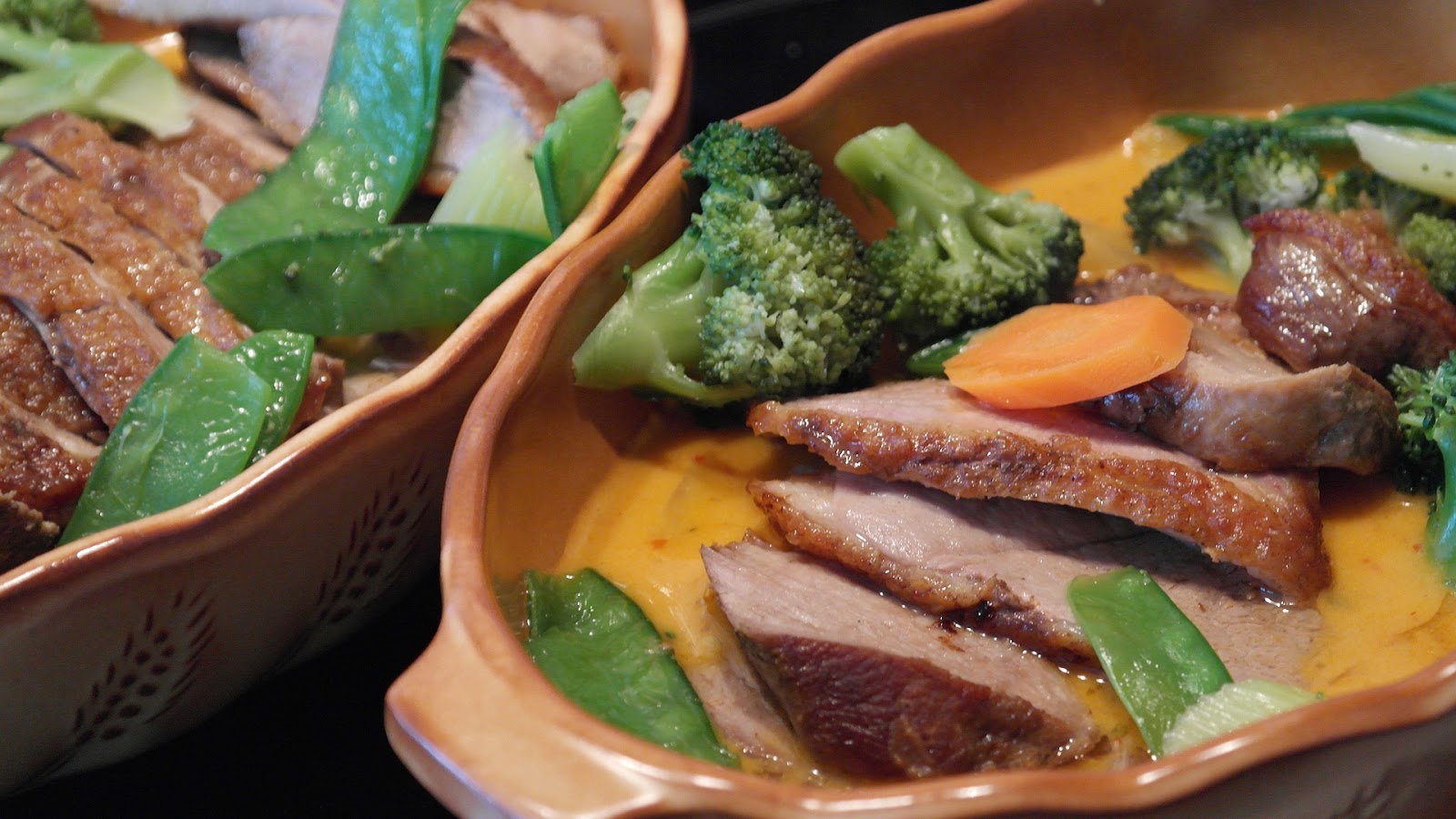 What Is Red Curry?
Red curry or red Thai curry is a popular dish in Thailand that is made of red curry paste cooked in coconut milk. You can add meat of your preferred choice such as chicken, beef, pork, duck or shrimp. Vegetarians can use tofu or other protein sources as an alternative.
Since red curry is made with several red chilies, it has a bold and spicy flavor. It can also be moderately spiced and one of the most versatile. Some ingredients to make the red curry are coriander, cumin, red bell pepper, red chile, lemongrass, and ginger.
How To Cook Red Curry
Just like the Panang curry, nothing beats an authentic recipe of red curries. But you can save yourself from looking for Thai restaurants in your place if you know how to cook one. Several different recipes of the red curry dishes involve different ingredients.
For this recipe, you would need to prepare:
Optional/Additional Ingredients:
How to prepare red curry:
In a large heavy based skillet, heat oil over medium high heat.
Add curry paste, garlic cloves, fresh ginger and lemongrass. Cook for about 2 minutes.
Add chicken broth and stir until the curry paste is totally dissolved. Simmer it fast for 3 minutes or until liquid reduces by half.
Stir in coconut milk, lime leaves, sugar and fish sauce then add the chicken.
Spread chicken out, bring to a simmer and turn the heat down to medium. Simmer for about 8- 10 minutes to reduce the sauce or until the chicken is cooked and the sauce is almost at the thickness you prefer.
Add more fish sauce (or even shrimp paste) to add more saltiness according to your liking. Add sugar for some sweetness.
Add pumpkin and beans. Stir and cook for 3 minutes or until the pumpkin is cooked and the sauce has thickened.
Remove from heat and add a handful of Thai basil leaves then stir.
If you have, serve over jasmine rice, garnished with fresh red chilli slices and fresh coriander/cilantro leaves.
---
Summary of Differences between Panang Curry and Red Curry
When it comes to consistency, it is given that Panang curry is thicker. It also contains a lot of peanuts and is also less spicy. Panang is also sweeter depending on the recipe.
On the other hand, red curries tend to be of milder consistency and may not have peanuts in them. Regular red Thai curry may also have a spicier taste and less sweet flavor.
Other Curries
There are plenty of curries that you can find around the world. Some of them may include green curry, yellow curry or Massaman curry. Most Thai restaurants would often serve them as their specialty on the main menu.
If you love Indian spices, you will definitely love those green curries, yellow curries, red curries, or most Thai curries. Be sure to check them out if you have some free time.