Sri Lanka is famous for its sweets and pastries, which are popular throughout South Asia. Sri Lankan Desserts are typically served with main courses, whereas sweets are enjoyed during tea time. Domestic spices, jaggery, and kithul (Caryota urens) treacle are used in many Sri Lankan desserts and sweets. The most frequent sweeteners are locally produced treacle and jaggery. Rice flour, treacle, and coconut milk are common ingredients in traditional Sri Lankan sweets and desserts. Treacle is a food sweetening syrup prepared from sap pouring from "tapped" palm tree flowers, typically Coconut (Cocos nusifera) or "Kithul" trees (Caryota urens).
If you want to learn more about the most popular Sri Lankan desserts, scroll down and continue reading.
Sri Lankan Desserts Dishes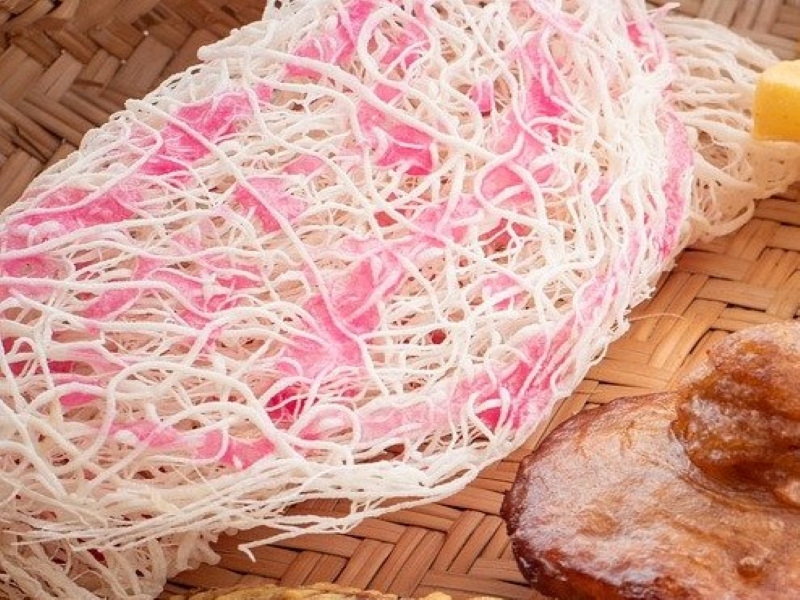 Aasmi
Aasmi is a traditional Sri Lankan deep-fried sweet snack, which is served on special occasions, such as Aluth Avurudda/Puthandu (the Sinhalese/Tamil New Years), weddings and birthdays.
This yummy treat is created using a mixture of rice flour and coconut milk, which is then blended with juice extracted from davul kurundu leaves or cinnamon leaves, and deep fried in coconut oil. Okra juice is frequently used as a kurundu replacement. It is then rested for a few days before being deep fried once again and covered with a sugar syrup that has been tinted with food coloring. This dessert can be made ahead of time and stored in sealed containers for a few days.
---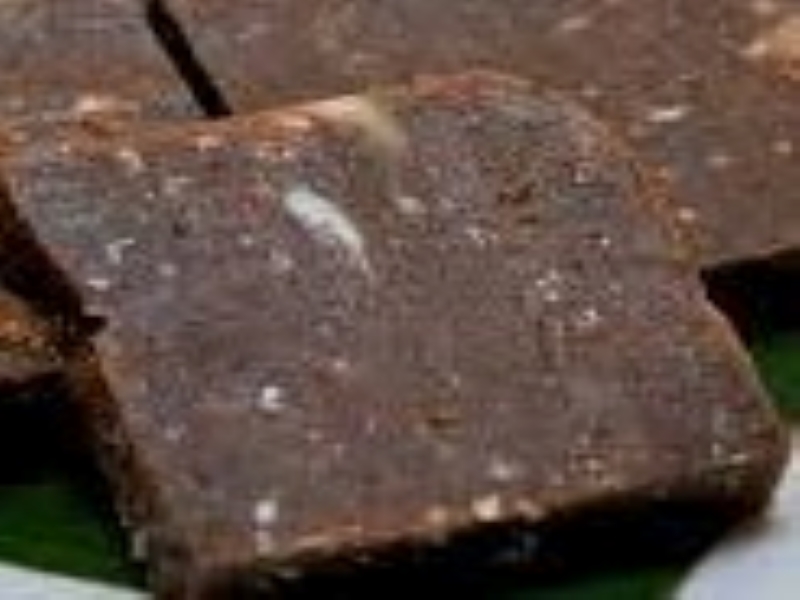 Kalu Dodol
In Sri Lanka, kalu dodol is a sweet dish that is a form of dodol. Kitul jaggery, which is from the sap of the toddy palm, rice flour, and thick coconut milk are the major ingredients in this dark and sticky delicacy. Kalu dodol is a time-consuming and complex dish to cook. The Hambanthota region is known for producing this recipe. It's a thick, sticky, sweet jelly-like food with a "slightly granulated" texture that's dark brown in color. This jelly-like delicacy, which is frequently garnished with cashew nuts, cardamom, and raisins, is mostly found at local grocery stores in the island country's southern part.
The Sinhala New Year is marked by the preparation and consumption of kalu dodol, as well as other traditional sweets. But, because the preparation of the meal is complex and time-consuming, most people nowadays prefer to buy kalu dodol rather than make it themselves.
To make this Sri Lankan dessert, the kithul jaggery and thin coconut milk is combined in a big saucepan and cook until the mixture has been reduced to half its original volume. After that, the rice flour, thick coconut milk, and the remaining ingredients are added. To keep the mixture from burning and sticking to the pan while it's simmering, keep stirring it constantly. The oil that floats to the top of the mixture must also be removed on a regular basis. The mixture is placed into a tray, squeezed, and allowed to cool after it has thickened. This time-consuming procedure can take up to nine hours. Before serving, the firm kalu dodol is sliced into pieces.
---
Bibikkan
Bibikkan is a traditional coconut cake from Sri Lanka. It's a dark, moist cake cooked with shredded coconut, jaggery (toddy palm sap), and semolina, along with a variety of spices. This traditional coconut cake is often prepared and consumed during religious and special occasions, such as Christmas, New Year's Eve, and Sinhala and Tamil New Year.
The important ingredients of Bibikkan are dry roasted semolina (Uppama) or rice flour; and grated or shredded coconut, and jaggery, an unrefined syrup made from the sap of the Kithul palm tree, has a rich flavor that is somewhere between caramel and molasses. Chopped dates, cardamom, winter melon, cashew nuts, cloves, crushed fennel, cinnamon, ginger preserve, and a pinch of salt are blended together to give the dish a sweet salty flavor.
To make the dish, dry roast the semolina, dissolve the jaggery in boiling water and bring to a boil, then add the shredded coconut. The mixture is then allowed to cool before being combined well with the semolina, cardamom, nutmeg, mace, ginger preserve, candied fruit peel, cashew nuts, salt, baking powder, and Sri Lankan cinnamon. Whisk the whites and yolks of the eggs separately. Mix in the egg yolks thoroughly. Fold in the egg whites after adding the lime rind. Place into a baking tray, then bake in a moderate oven. Allow it cool completely before cutting into squares to serve.
---
Athirasa
In Sri Lankan cuisine, athirasa is a sweet, delicious cake prepared from jaggery and rice flour.
Generally speaking, athirasa is a traditional Sri Lankan dessert made of rice flour, roasted rice, coconut treacle, coconut oil, and cardamom, among other ingredients. The ingredients are mixed together to make a stiff dough, which is then flattened into circles and deep-fried in hot oil. On festive occasions, athirasa is eaten alongside other sweets such as Kavum, Kokis, and Aluwa.
In India, athirasa is also known for Diwali, which is also a popular treat.
---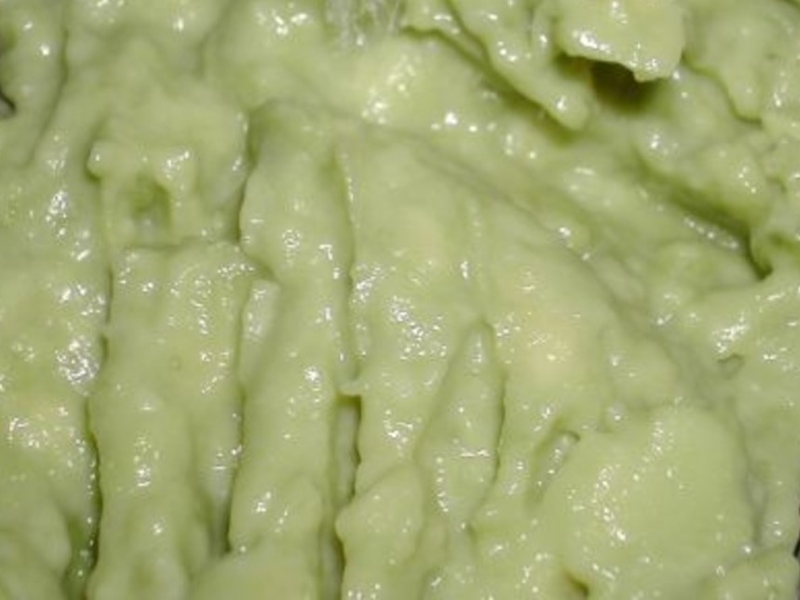 Avocado Crazy
Avocado crazy is a dessert prepared in Sri Lanka from ripe avocados, sugar, cream, and rum (this is optional). Avocados are scooped, mashed, and blended with milk, sugar, and, if preferred, a splash of rum. The mixture is chilled before serving and then garnished whipped cream or nuts.
A milkshake is served with a scoop of vanilla ice cream is also a popular version of the dessert.
---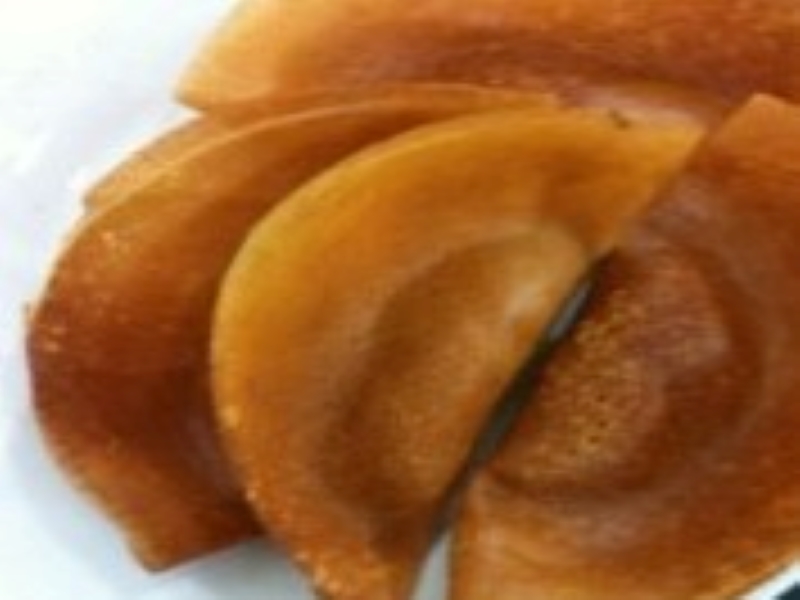 Pani Appa
The rice batter for this traditional Sri Lankan appam, a hopper type, is generally sweetened with sugar or thick, syrupy molasses. Rice flour and coconut milk form the base of this pancake-like meal, with treacle, jaggery, or brown sugar added to sweeten and give pani appam its distinctive golden brown tint.
The ideal way to enjoy this delicious snack is with a cup of tea.
---
Watalappam
Also known as Sri Lankan watalappan or vattalappam. This sweet treat is a coconut custard pudding prepared with coconut milk or condensed milk, jaggery, cashews, eggs, cardamom, cloves, and nutmeg, and occasionally thick pandan juice or grated vanilla pods.
If you're trying to avoid sugar these days, this steamed treat is a must-try. Simply take a bowl of it and savor its rich flavors without thinking about the calories.
Sri Lankan watalappan has become closely associated with Sri Lanka's Muslim minority, and it is a customary component of the Eid al-Fitr celebrations, which celebrate the conclusion of Ramadan. It's also popular during special events, such as weddings, religious festivals, and other social gatherings.
---
Helapa
Helapa is a traditional sweet dessert from Sri Lanka. Kurakkan flour, rice flour, treacle, cardamom, and grated coconut are used in its preparation. The ingredients are boiled and combined together until a doughy consistency is achieved. The dough is then flattened on kanda leaves, which are then folded and heated until hard.
Helapa can be eaten by simply unwrapping the leaves before serving. This traditional Sri Lankan dessert should be served with a cup of Ceylon tea.
---
Kithul Treacle
Kithul treacle, a local favorite, is one of the top Sri Lankan dessert dishes because of its freshness, uniqueness, and delectable taste. A bowl of this healthful delicacy, made from buffalo milk curd, has a pleasant sensation that helps you combat the heat. It's a great sugar replacement that is also a must-have ingredient in the making of other delicacies.
---
Kiri Aluwa
Also known as milk toffee. Aluwa is a traditional Sri Lankan dessert. It is made with roasted rice flour or potatoes, boiled treacle, cashews, and cardamom, and served flat like a cookie. By utilizing a wooden mould, aluwa is traditionally presented in diamond or square shapes.
Aluwa is one of the favorite Sri Lankan desserts among the natives. It is usually served on special events, such as Tamil New Year or Sinhala.
---
Undu Walalu
Also known as jelabee, jerry, mushabak,zulbia, z'labia, zalabia, or pani walalu. Undu Walalu is a Sri Lankan traditional treat made by frying a doughnut made with undu flour and rice flour and soaking in kithul treacle. Prepared with a great quantity of honey, Undu Walalu is one of the must-try Sri Lankan traditional sweets food recipes. The sweetness of this treat is popular among children.
---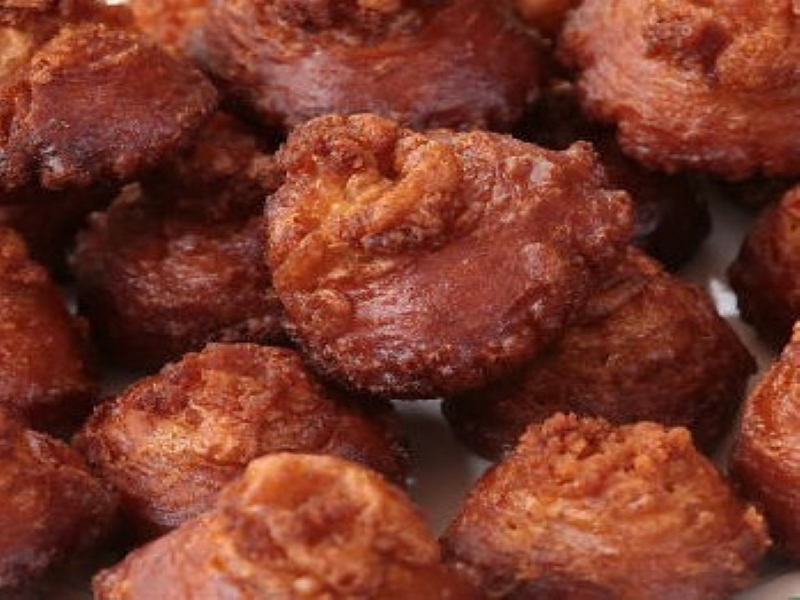 Konda Kavum
Konda Kavum is a deep-fried Sri Lankan dessert prepared from rice flour and kithul (sugar palm) treacle, with a variety of variations. Oil cake is another name for this sweet treat. Kevum is traditionally distributed and drunk during Sinhala New Year celebrations.
The sugar and treacle batter for this delicacy is placed into a pan full of hot oil, and the lump is formed with the use of a wooden skewer, guaranteeing that the bun soaks up all of the oil.
---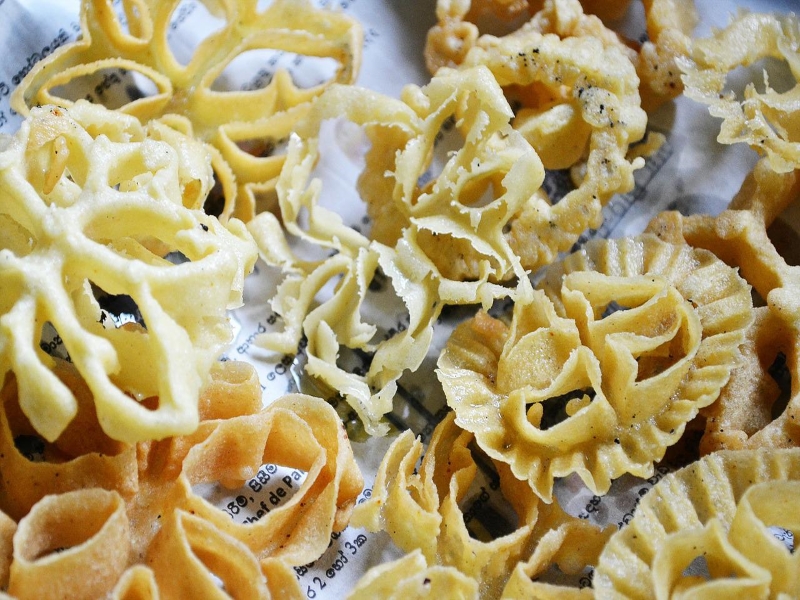 Kokis
Kokis is a dessert from Sri Lanka composed of rice flour and coconut milk that is deep-fried and crunchy. Despite being a typical Sri Lankan recipe, it is thought to have originated with the Dutch. This is a traditional meal served at Sinhala and Tamil New Year celebrations, and it plays an essential role in the festivities.
To produce kokis, a specific mold with a decorative shape, such as a flower, is used. A kokis achchuwa is what this is called. In English, it's also known as Rosette biscuits. A thick batter consisting of rice flour, coconut milk, and beaten eggs is used to coat this mold. Sugar and salt can also be added to the mix. When the kokis are half cooked, the batter-covered mold is immersed in boiling coconut oil, and the kokis are shook off the mold and into the oil, and allowed to deep fry until ready. The cooked treat has a crispy texture and can be served hot or cold. Before serving, the oil is normally drained on paper. It can also be made with wheat flour instead of the typical rice flour.
---
Aggala
Aggala is a popular Sri Lankan sweet. Rice, coconut, jaggery or treacle, and pepper are used to make sweet roasted rice balls.
Sun-dried boiled rice is pounded into a powder, rice flour can be used as a substitute, and combined with fresh shredded or desiccated coconut, shaved jaggery (which can be replaced with Kithul treacle or sugar), pepper, and water until a thick mixture forms. After that, the mixture is rolled into little balls and coated with rice powder/flour. Cinnamon can also be added to the dough, and the balls can be coated with roasted sesame seeds in other recipes. These Sri Lankan sweets are consumed as a snack.
---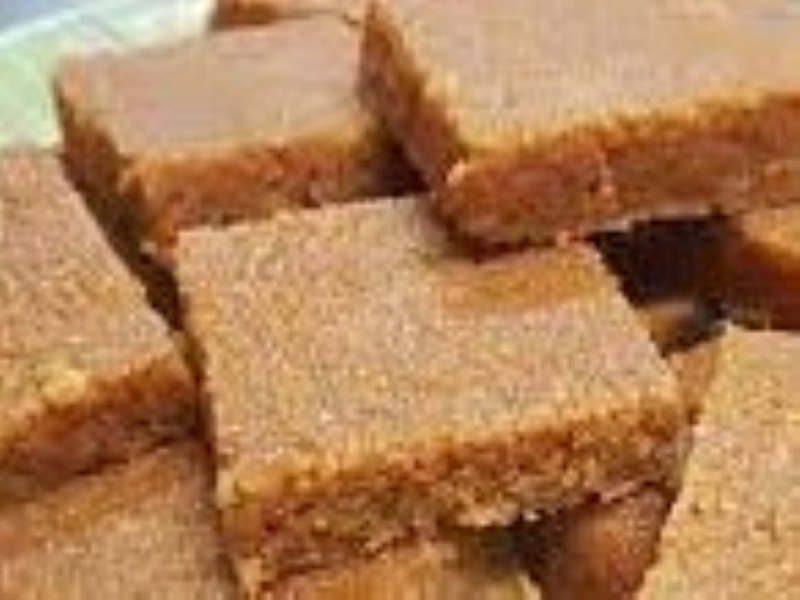 Weli Thalapa
Weli Thalapa is another delicacy that is served to enhance celebratory tables during the festival seasons. It is a traditional Sri Lankan dessert that's usually served at family gatherings and holidays. Made of honey and rice flour, it is one of the most popular desserts among children and adults.
Steamed rice flour beads are mixed with treacle and chopped into small pieces to make Weli thalapa. Because treacle is used as a binding agent in steamed flour beads, a large amount of treacle is required to make weli thalapa. Weli thalapa is a sweet treacle-filled pastry that is a great way to satisfy your taste buds.
---
How To Make Kiri Aluwa
Ingredients
Unsalted butter (42 grms)
Sweetened condensed milk (395 grms)
Water (125 grms)
Granulated sugar (200 grms)
Roasted cashews (40 grms)
1 tsp Roasted cardamom seeds
2 tsp flaky sea salt for topping
1 tsp vanilla extract
1/2 tsp rosewater
Instructions
Preheat oven to 325 degrees Fahrenheit. On one side of a rimmed baking sheet, spread a handful of cashews. Cook for 15 minutes. Put whole cardamom pods on the other side of the sheet for the last 5 minutes to get toasted and aromatic as well. Then, take it out of the oven and set it aside to cool. The cashews should then be roughly chopped. Set aside. Remove 1 teaspoon of the inner seeds from the cardamom pods by crushing them and separating them as needed.
Next, for easy lifting, butter a 9-inch square pan or line it with parchment paper that extends up the sides. Set aside.
Fill the pot with condensed milk. Remove any residual contents from the can with a scraper. Then half-fill the can with water. Fill the pot with it as well. Toss in the sugar. Reduce the heat to medium on the stove. Stir the mixture for about 5 minutes, or until the sugar has dissolved.
Then, add the butter and cardamom seeds. You can start with a pinch of pre-ground cardamom if you want.
For another 20 minutes, vigorously stir the mixture. The mixture will quickly boil and bubble. It will gradually turn a darker tint.
Once the mixture has beyond the chewy caramel stage, it will start to produce holes. When it appears like sea foam and leaves a crunchy coating against the pan's sides, it is time to take it off the heat.
Combine the vanilla, toasted cashews, and a pinch of rosewater in a mixing bowl.
Finally, pour the milk toffee into the 9-inch baking pan. Season with flaky sea salt. Allow it to cool completely before slicing into small squares.