If you want to make creamy, delicious, and savory recipes, then you should use Marsala wine. Marsala wine is commonly used in Italian recipes, such as chicken marsala.
| Product | Brand | Name | Price |
| --- | --- | --- | --- |
| | ARIEL | Ariel Cabernet Sauvignon Wine 750ML 2 PACK Alcohol Removed Dealcoholized 25.4 oz Red Oak Aged | Check Price on Amazon |
| | FONTANA | Fontana California Pinot Noir Wine Making Kit | 6 Gallon Wine Kit | Premium Ingredients for DIY Wine Making, Makes 30 Bottles of Wine | Check Price on Amazon |
| | COLAVITA | Colavita Balsamic Vinegar of Modena, 34 Ounce (Pack of 2) | Check Price on Amazon |
| | Ardyss | Ardyss Le'Vive Red antioxidant Supplement 25.37 OZ | Check Price on Amazon |
| | kedem | Kedem Grape Juice, 8oz BPA Free Plastic Bottle (12 Pack) Made With Concord Grapes, Certified Kosher | Check Price on Amazon |
* If you buy through links on our site, we may earn an affiliate commission. For more details, please visit our Privacy policy page.
Each Marsala wine variety has its own usage. For example, dry Marsala wine is used in many risotto recipes. Whereas the sweet marsala wine is incorporated in dishes like zabaglione, tiramisu, shortcake, and other recipes.
You might wonder what Marsala wine is. From the name itself, this wine is produced in the region surrounding the Italian city of Marsala in Sicily. Marsala is a fortified wine, dry or sweet and flavors that can range from brown sugar and nuts, with hints of honey, dried fruit, and licorice.
Due to its complex flavor, Marsala wine is now popular in different recipes being used in restaurants all around the world. It contains 15% to 20% alcohol by volume, which is higher than normal wines as it is fortified with brandy. Marsala wine is made from various kinds of grapes (fermented grape juice).
However, Marsala wine may not be available all the time, that is why it is important to know which of the other wines can be considered as Marsala wine substitutes. Find out the details by checking the information below.
What Are the Best Marsala Wine Substitute
Marsala wine substitute can be any wine as it is an alcohol-based cooking wine. You can even use those non-alcohol wines to substitute for Marsala wine. But there are varieties of wine out there and you may have a hard time choosing what's best to substitute for Marsala wine.
Don't worry as we have gathered the best substitutes for Marsala wine below. You can even buy the wine substitute by clicking on the links provided on each product.
Substitutes for Marsala Wine (Alcohol-Based)
Madeira wine is a Portuguese fortified wine that can be a great Marsala substitute, just like the sweet vermouth. When it comes to the color and flavor, Madeira wine is the closest to Marsala wine.
You can consume this wine as it is, as an aperitif, or serve it as a dessert as this is a sweet tasting wine. If you are going to use this on your recipe, make sure to choose the right Madeira wine.
Just like the Marsala wine, Madeira wine can be quite potent and strong as it ages. You can add this to soups, sauces, or roasts just like the dry sherry wine.
---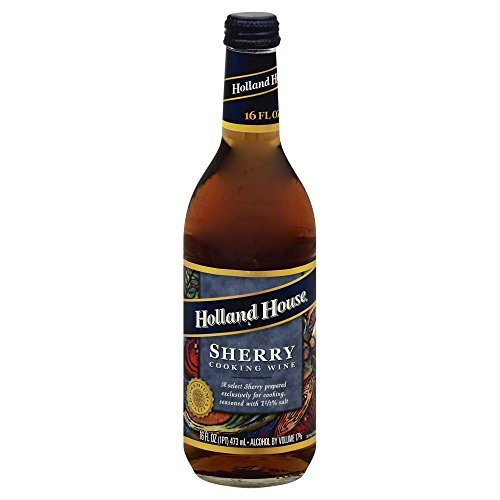 Dry sherry is one of the excellent marsala wine substitutes. Remember, Marsala wine offers nutty flavor, thus, Dry sherry can achieve it as it is like dry drinking sherry with a slightly nutty flavor.
To add up, dry sherry is also fortified with brandy that brings the alcohol content to 17%. Dry sherry can add flavor to soups, sauces, roasts, and a variety of other dishes.
Since drinking dry sherry helps in protecting people from coronary artery disease, using it on your dishes as a wine substitute for Marsala could also bring good health. It may help reduce bad cholesterol and increase good cholesterol.
---
Another form of fortified wine, sherry and sweet vermouth is flavored or with aromatic herbs and spices that enhances its aroma. This makes them a very good substitute in case you run out of Marsala wine at home.
Sherry wine has no definite taste as it can be made from different styles. Though one common taste of the sherry wine would be preserved lemon, jackfruit, and savory flavors like mushroom if it has been made from younger Fino Sherries.
Sherry and sweet vermouth is commonly used in cocktails like Manhattans and negronis, but they can also be incorporated on dishes that use Marsala wine.
---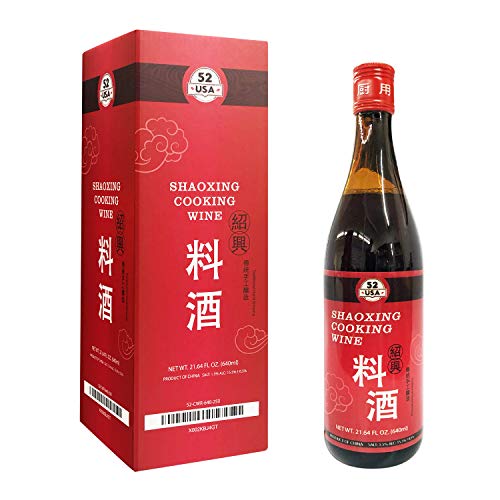 Adding spirits to the regular wine will improve its taste, thus, they are called fortified wines. You can choose different varieties of fortified wines, aside from what has been mentioned in this article.
Varieties of fortified wines differ in flavor based on their ingredients and degree of fermentation. Choose a fortified wine based on your likings, may it be taste or texture.
Just be reminded that though wines may offer good health benefits, drinking fortified wines beyond moderation may result in different adverse effects on your health.
---
If you are making sweet recipes and desserts, but don't have Marsala in your panty, try to get a port wine instead. This is produced in the Douro Valley of northern Portugal and is also a fortified product.
The taste of this wine is no different from the other sweet flavored wines. That's why it is commonly used as a dessert wine. However, you may find other varieties of port wine such as ry, semi-dry, and white varieties.
---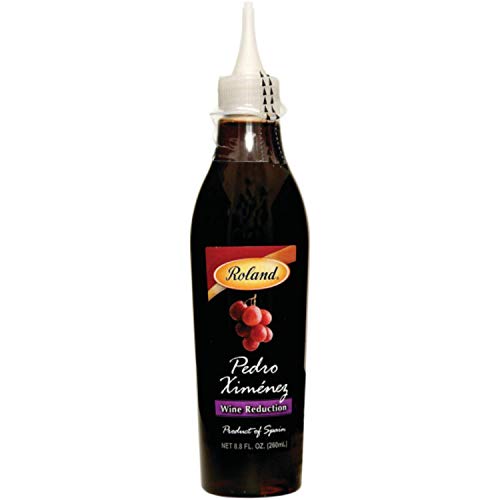 If you are looking for Spanish wines that could go along as a wine Marsala substitute, then these two should be considered in your bucket lists.
Amontillado Wine can be used in replacement of dry marsala. It is a variety of sherry wine that comes from Spain during the 18th century. Whereas the Pedro Ximénez Wine can be used to substitute your missing sweet Marsala.
Buy it now: Amazon (Amontillado Wine)
Buy it now: Amazon ( Pedro Ximénez Wine)
---
If you have no wines at home, but you have grape juice and a brandy, then you can make your own homemade Marsala wine substitute.
For every one half cup of grape juice, you can add two teaspoons of brandy. If you don't have a brandy at home, cognac will also do good. If you are using white grape juice, just add one teaspoon of brandy or cognac for every 1 cup of white grape juice.
---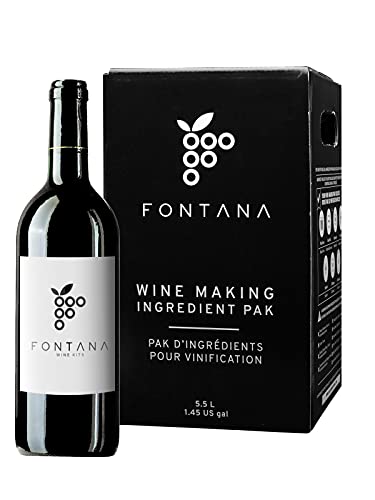 This red wine variety is very common in grocery stores and you can easily grab one in case you need a quick substitute for Marsala wine.
Pinot noir is a red wine made from Pinot noir grapes, thus, it exudes a sweet taste. However, if you need to replicate the taste of Marsala wine, just add a bit of sugar to the dish or recipe you're cooking.
---

Dry white wine would also make a good substitute in case you don't have Marsala wine at home. Any brand of dry white wine will do, as long as you add a teaspoon of brandy to get that Marsala flavor.
Though be reminded that when you are cooking with wine or alcohol, not all alcohol contents will evaporate and around 4% – 85% of the alcohol will be retained on the dish.
---
Non-Alcoholic Marsala Substitutes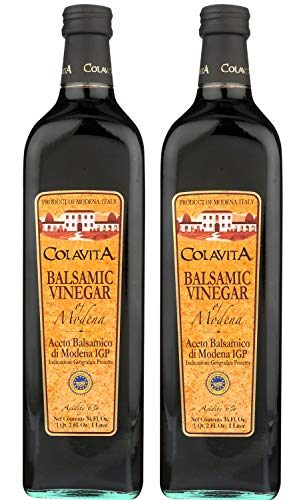 This vinegar is a very dark, concentrated, and intensely flavoured vinegar. It originates in Italy and is made from freshly crushed grape juice that includes all the skins, seeds and stems.
Since balsamic vinegar has a strong vinegar taste, you will need to add some fruits and other ingredients to make it a good substitute should you run out of Marsala. What you will need to do is to simmer fruits like prunes, figs, or plums over low heat and strain them through a fine-mesh strainer.
Once the fruits are strained thoroughly, just add a bit of balsamic vinegar according to taste and your non-alcoholic marsala substitute should be ready.
You can also use the balsamic vinegar as it is. Just reduce the balsamic vinegar and add some sugar after reducing, depending on your own taste.
---
Sage can be found as staple herb on different cuisines around the globe. It has an earthy, slightly peppery taste with hints of mint, eucalyptus, and lemon taste that would greatly compliment a lot of dishes.
You can make a puree out of sage, figs and rosemary to create a replacement of the missing marsala. You may need to add some water to water down the puree, depending on how you would like it to taste. Start by using one teaspoon of puree and increase it depending on the needs.
---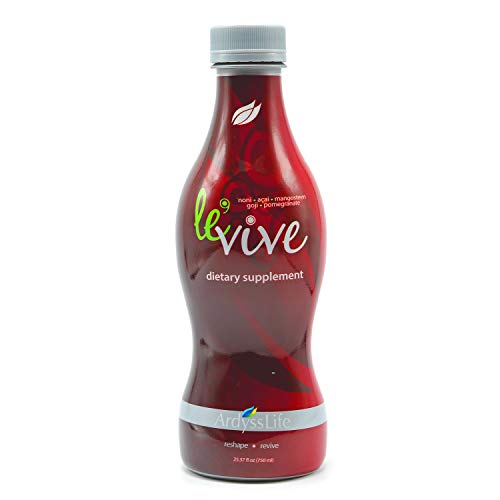 Another great substitute would be red grape juice or cranberry juice if you need an non-alcoholic marsala replacement. They are great to be used on desserts, like cakes.
However, you might not find the exact Marsala wine taste when using red grape juice or cranberry juice, but the red grape juice or cranberry juice should be enough to create a replica of the missing marsala flavors.
Buy it now: Amazon (Red Grape Juice)
Buy it now: Amazon (Cranberry Juice)
---
Another non-alcoholic substitute is the white grape juice. To get the best substitute using the white grape juice, you will need to combine ¼ cup white grape juice, 2 tablespoons of sherry vinegar, and 1 tablespoon of vanilla extract.
---
Need More Marsala Wine Substitutes?
There are few more marsala wine substitutes to choose from. You can use non-fortified wines if you need an alcohol-based substitute or a chicken or vegetable stock, just in case you need a non-alcoholic substitute of marsala wine.
For non-fortified wine, you can use 1 cup of it to replace one cup of Marsala wine. For the chicken or vegetable stock, you can also use one cup of the stock instead of marsala wine.
| Product | Brand | Name | Price |
| --- | --- | --- | --- |
| | ARIEL | Ariel Cabernet Sauvignon Wine 750ML 2 PACK Alcohol Removed Dealcoholized 25.4 oz Red Oak Aged | Check Price on Amazon |
| | FONTANA | Fontana California Pinot Noir Wine Making Kit | 6 Gallon Wine Kit | Premium Ingredients for DIY Wine Making, Makes 30 Bottles of Wine | Check Price on Amazon |
| | COLAVITA | Colavita Balsamic Vinegar of Modena, 34 Ounce (Pack of 2) | Check Price on Amazon |
| | Ardyss | Ardyss Le'Vive Red antioxidant Supplement 25.37 OZ | Check Price on Amazon |
| | kedem | Kedem Grape Juice, 8oz BPA Free Plastic Bottle (12 Pack) Made With Concord Grapes, Certified Kosher | Check Price on Amazon |
* If you buy through links on our site, we may earn an affiliate commission. For more details, please visit our Privacy policy page.