Created in the city of Worcester in Worcestershire, England during the first half of the 19th century, Worcestershire sauce is a fermented liquid condiment that is famous in most recipes around the world. You can use it on marinades, salad dressings, stir fries and a lot more.
* If you buy through links on our site, we may earn an affiliate commission. For more details, please visit our Privacy policy page.
The Worcestershire sauce usually contains a fusion of different ingredients such as malt vinegar, anchovies, spices, sugar, salt, garlic, onions, tamarind extract and molasses. Unlike soy sauce, Worcestershire sauce also contains less sodium and no soy or gluten, but they do offer the same quality of umami flavor.
Since it is a mixture of different things, Worcestershire sauce provides a perfect blend of salty, sweet, umami, acidity and spice (that's a complex flavor). Though the ingredients are known, the actual recipe on how to make the original Worcestershire sauce has not been disclosed officially and those who tried making their own homemade Worcestershire sauce didn't quite come close to the authentic one.
Since the Worcestershire sauce is an all around worker in which you can use it in salads, stews, sauces and marinades, it could easily run out of stock. If you come across this situation, look no further as the best Worcestershire sauce substitute could be lying around the corner of your kitchen.
Worcestershire Sauce Substitute That You Can Create on Your Own
Check out the list of the best Worcestershire sauce substitute that you can get in the comforts of your own home. You can click the links on each substitute to buy them if you need to get a flavor booster.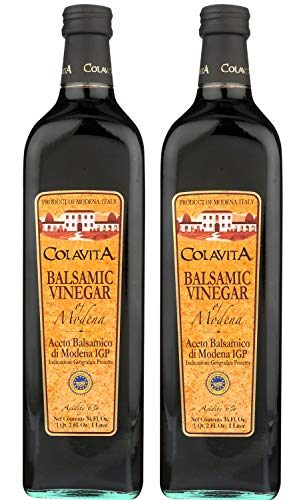 This very dark, concentrated, and intensely flavored vinegar could be a great Worcestershire sauce substitute as balsamic vinegar is also the base of the Worcestershire sauce. It originated from Italy which is made wholly or partially from freshly crushed grape juice with all the skins, seeds and stems.
Just add a little splash of balsamic vinegar, to add sweetness and acidity to casseroles, gravies, sauces, soups and stews. You can even use red wine vinegar or white wine vinegar.
You can also add other ingredients like garlic powder, onion powder, a little portion of anchovy paste and soy sauce to elevate the flavor of the balsamic vinegar. In this way, you can achieve the flavor components of the Worcestershire sauce.
---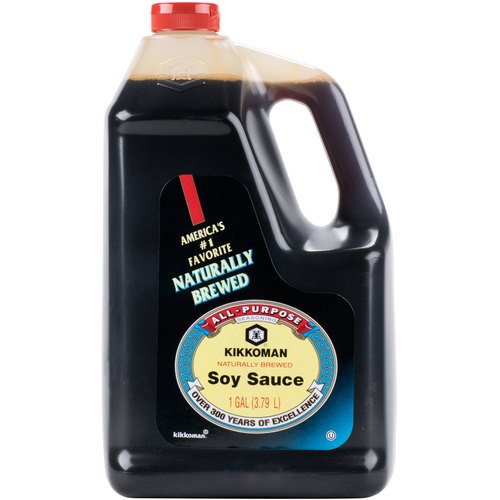 Why go further if this very common condiment can be a great substitute for the missing Worcestershire sauce. Soy sauce would only not bring that perfect salty umami taste of a Worcestershire sauce, it could also provide that little sweet flavor of the Worcestershire once you add a little portion of brown sugar to the soy sauce.
As you might know, soy sauce is best for marinades, dips, and stir fries like vegetables or meats. However, you can also use this on stews or soups to enhance their flavors.
---

Another main ingredient to make the Worcestershire sauce, anchovy could also make a great substitute. This paste is made from cured anchovies as its main ingredient and provides a savory flavor to your favorite dishes.
A teaspoon of the paste of anchovy is all you need to enhance the flavor of your stews or marinade. You can create an anchovy sauce by adding chopped anchovy to it. That will take the flavor of your grilled meat to the next level.
---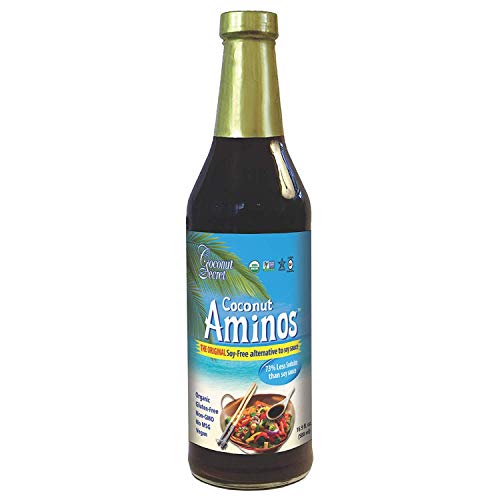 Coconut aminos taste similar to soy sauce and it also has a dark color. It is made from the sap of the coconut palm plant, extracted, stored and aged. Those who are healthy eating prefer coconut aminos over soy sauce, especially those on vegan diets.
Its color and consistency makes it great to accompany certain Asian cuisines to provide that boost of flavors. Though it really has a strong umami taste, coconut aminos contain less salt than the soy sauce. Sprinkle this on your fried veggies, marinades, soups and stews to get that Worcestershire vibe on your dishes.
---

If you can't find that Worcestershire sauce in your kitchen, try looking for a steak sauce instead. In the United States, steak sauce is a common condiment for beef dishes. It is also comparable to the brown sauce found in British cuisines.
If your sauce is lacking in flavor, or your meat marinades don't have that silky, rich vibes, simply add some steak sauce to it. Though made mainly for beef, steak sauce can also level up the taste of any sauces, casseroles, meaty soups or stews.
Should you find it lacking that Worcestershire sauce flavor, elevate it by adding garlic powder, white pepper, onion powder and a few drops of tabasco on your steak sauce.
---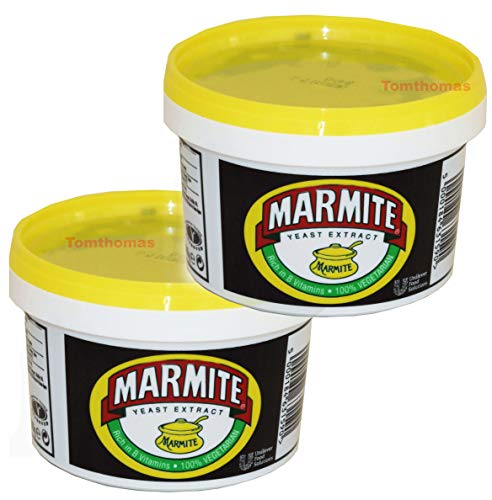 Marmite is a British staple food spread made from yeast extract, but it was actually invented by a German scientist named Justus von Liebig. The taste is very unique, with distinctive yeasty, salty, and soy sauce-like flavor. Its consistency is also comparable to that used engine oil.
But if you are a vegan and vegetarian, the marmite will be a good Worcestershire sauce substitute. Just add a little with chunks of butter to the marmite and use it as a toast spread. You can also use this substitute for Worcestershire sauce on your Marmite pasta carbonara.
---
Tamarind paste is made from the ripe fruit of the tamarind which is sour, dark, and sticky. It is commonly used in Thai dishes to create savory recipes, like Thai curries. It is a versatile ingredient as it can be made into desserts, and even candy.
If you will use this as a substitute for Worcestershire sauce, you will need to add equal parts of soy sauce and apple cider vinegar. This will do its job as a Worcestershire substitute, though you won't find the sweetness factor. If you want some zest to it, add some lime or lemon juice.
---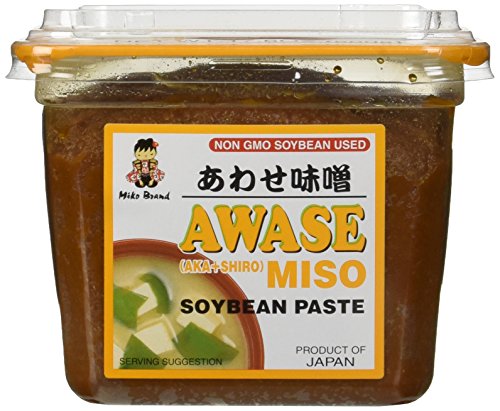 You heard it right, this traditional Japanese seasoning can also be a substitute for Worcestershire sauce. I mean, why not? It is produced by fermenting soybeans with salt and kōji (a type of mold). On other occasions rice, barley, seaweed, or other ingredients are also added.
Miso paste is considered a staple of sensation for its very strong umami flavor. The thick paste is deeply savory, and you can also taste toasty, funky salty-sweet richness. If you need to create casseroles, gravies, meat marinades, and soups, but can't find a Worcestershire sauce in your kitchen, Miso paste is a go-to alternative.
---

As the name suggests, fish sauce is made from fish or krill that have been coated in salt and fermented for up to two years (or longer). This is a liquid condiment widely used as a staple seasoning in East and Southeast Asian cuisine. Some of these are also used in the West since Roman times.
Fish sauce should make a great substitute for Worcestershire sauce, since the Worcestershire is also made from fermented anchovies. While the Worcestershire sauce has a very rounded flavor, fish sauce has a more direct taste but it may lack some of the flavors due to the missing key ingredients.
To get the close taste of the Worcestershire sauce out of the fish sauce, you can add a bit of brown sugar and a portion of soy sauce, a few drops of lime juice or balsamic vinegar for acidity. To balance the fish sauce taste, you can also dust some onion powder into it.
---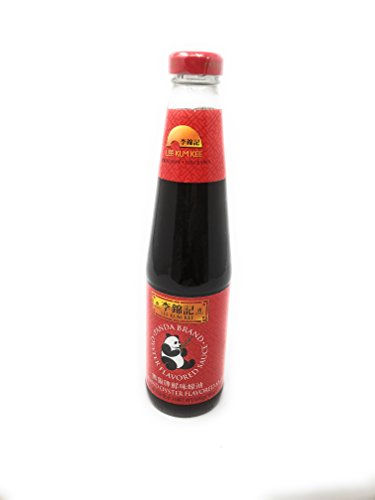 There are few varieties of oyster sauce being used in the culinary world, but the most common is the dark brown condiment made from oyster extracts, sugar, salt and water thickened with cornstarch. Since it is made from oyster, oyster sauce provides tons of umami, rich savories to the sauce, with the saltiness of briny ocean water.
Oyster sauce is an ideal Worcestershire sauce substitute due to its consistency and umami taste. It is perfect for salads, marinades, cooking fish-based recipes, or even noodles. It is better compared to soy sauce as it is not that salty.
---

If you need a thick and fragrant sauce to be one of the Worcestershire sauce substitutes, Hoisin sauce is one of them. It is commonly used in Cantonese cuisine as a glaze for meat, an addition to stir fries, or as dipping sauce. The hoisin sauce is usually made from soybeans, fennel, red chili peppers, and garlic.
It has a very strong salty, slightly sweet flavor, and has a flavor all its own. Thanks to the fermented soybeans, the hoisin has a savory umami element like the Worcestershire sauce. If you need to cook some poultry dishes like duck, turkey or chicken, but can't use a Worcestershire sauce, get some hoisin instead.
Adding some soy sauce and a splash of apple cider vinegar would take the flavor to the next level. Doing so will provide a balance of sweet and savory flavors, with some hint of acidity.
---
If you can't use the red wine vinegar or the balsamic vinegar, sherry can also be an option for Worcestershire sauce substitute. It has a malty, funky, sweet, and sour flavor that is reminiscent of the Worcestershire sauce.
It may not have the spice and heat of the Worcestershire sauce, but the sherry vinegar can be added to dishes that need it. You can use it as a garnish or as a dipping sauce as well.
---
Have You Found the Best Worcestershire Sauce Substitute?
There are still other best Worcestershire sauce substitutes that you can create and explore out there. Depending on the dish, you can combine some of the ingredients above to achieve the Worcestershire sauce goodness.
Always remember, if you need to purchase some of those Worcestershire sauce substitutes mentioned above, just click on the link.
* If you buy through links on our site, we may earn an affiliate commission. For more details, please visit our Privacy policy page.