Frozen burgers are usually made of processed meat such as beef, chicken, or turkey, and can also be made of processed veggies. The meat and veggie patties are then seasoned, shaped, and frozen so it can be heated or cooked by the consumers whenever needed.
* If you buy through links on our site, we may earn an affiliate commission. For more details, please visit our Privacy policy page.
If you are on a hectic schedule and don't have plenty of time to prepare your meal, then opt for frozen burgers. This is by far the quickest way to prepare a delicious meal for your friends and family.
And aside from less time consuming, frozen hamburgers are very economical.
WHY FROZEN BURGERS?
Most of us think that frozen burgers are not as flavorful as its counterparts, and are unhealthy because they are mostly made with artificial ingredients. We even classified them as junk foods.
However, according to the USDA (United States Department of Agriculture), frozen hamburger patties sustain their quality for about four long months. And if not cooked within two days after purchase, simply store them in the freezer to keep them fresh and unspoiled.
Frozen burger patties taste as good as fresh meat, when properly thawed. In addition, frozen patties have lower risk of being contaminated by pathogens like E. coli and Salmonella compared to fresh meats.
There are various store-bought burgers that you can select from. To be guided on which products to buy and from which brand, scroll down and continue reading.
BEST FROZEN BURGERS IN 2022
Whether you're up for nutritious, flavorful, or tasty frozen burgers, this list of best frozen burgers should be able to satisfy what you've craved for. These burger patties taste good, either well-cooked or medium rare.
But since most of these patties and precooked, the cooking time is pretty much shorter. Here are the must-try products available in most supermarkets and grocery stores.
Dr. Praeger's jumbo veggie burger is a delicious and mouthwatering frozen burger which is best for vegans.
It is made from cooked quinoa, kale, onions, millet, roasted garlic, parsley, red pepper, salt, spinach roasted corn, carrots, sweet potato, canola oil, and cooked brown rice.
Dr. Praeger's jumbo veggie burgers are a great source of iron, calcium, potassium, sodium, protein, vitamin C, and vitamin A.
This veggie burger also has a long shelf life. It is best for a flat top grill, and is also compatible with convection ovens.
There are so many reasons why Dr. Praeger's jumbo veggie burger is named one of the best frozen burgers in the present.
First, this product has no trans fat and preservatives. Second, it provides a great amount of dietary fiber that is crucial to our health. Third, this burger requires a shorter cooking time compared to other types of burger. And lastly, Dr. Praeger's jumbo veggie burger is a cholesterol-free food.
Buy it now on Amazon
---
This product is made from humanely raised meat, free from antibiotics and growth hormones.
The livestock are pasture freely on grass without being fed with GMO-packed grain. Thus, these Angus beef burgers are 100% made from grass fed angus beef.
These ready to cook Angus beef burgers are guaranteed no lactose content, and are gluten free.
The frozen hamburger patties contain iron, calcium, and protein. And to keep the Angus beef burgers' freshness, the juicy patties are individually wrapped.
These burgers are perfect for grilling, or you can simply heat it over a stove if you prefer.
Buy it now on Amazon
---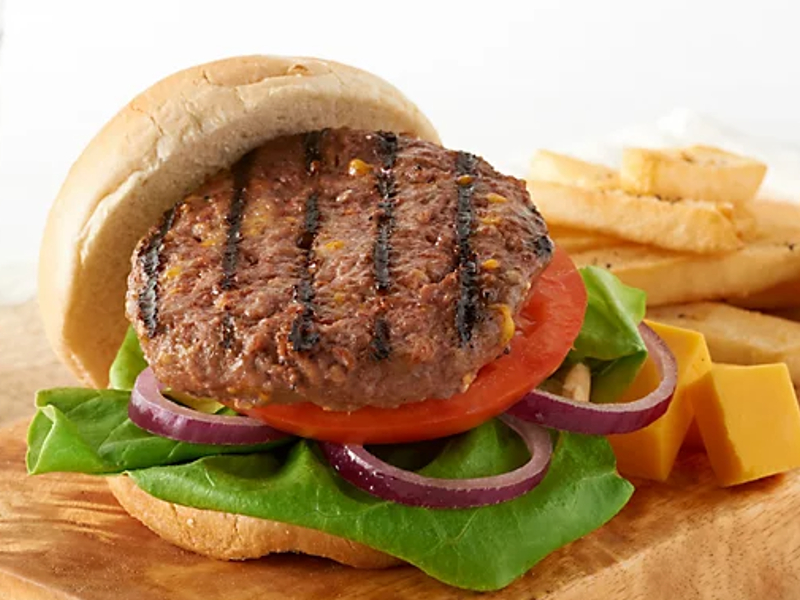 This classic steak burger by Kansas City Steak Company is made of tender and juicy ground beef. The meat used is from cattle which are exclusively raised on a premium corn-fed diet.
This product is certified a true American classic burger. The patty is perfect on the grill, either frozen or thawed. Each nutritious patty is individually vacuum sealed with wax paper, so don't forget to remove the wax paper before grilling, broiling, or pan frying.
Buy it now on Amazon
---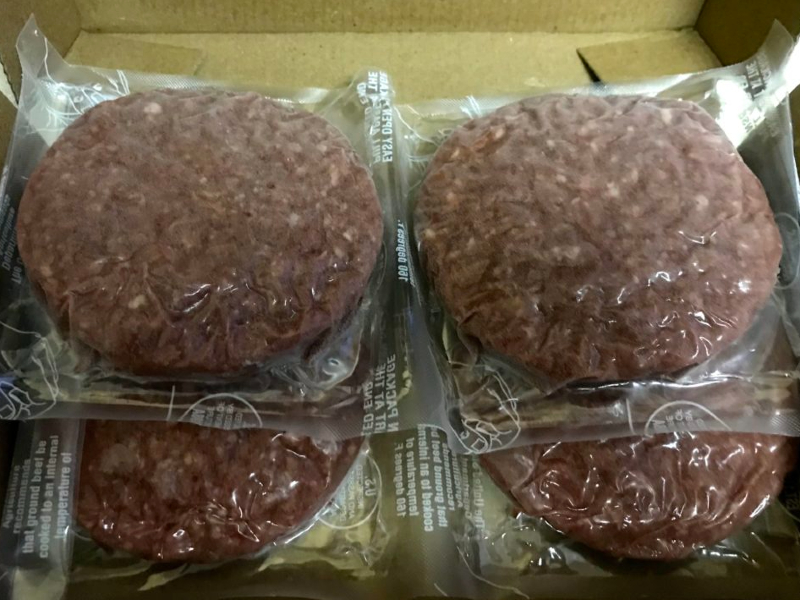 4. OMAHA STEAKS TURKEY FROZEN BURGER
These frozen burgers are made from all-natural white ground turkey, rosemary extracts, onions, and lemons. The condiments used enhanced the flavor of the Omaha steaks turkey frozen burger patties as well as upgraded the tenderness and juiciness of the meat texture.
To maintain the meat quality and to avoid freezer burn, the pre-cooked patties are individually vacuum sealed to maintain its freshness.
These gluten-free patties don't need to be thawed prior to grilling, pan frying or broiling.
Aside from being affordable, these patties are undeniably nutritious and delicious. This is also a great option if you want to get rid of red meat but still be able to eat hamburgers. Definitely a better choice aside from plant based burgers.
---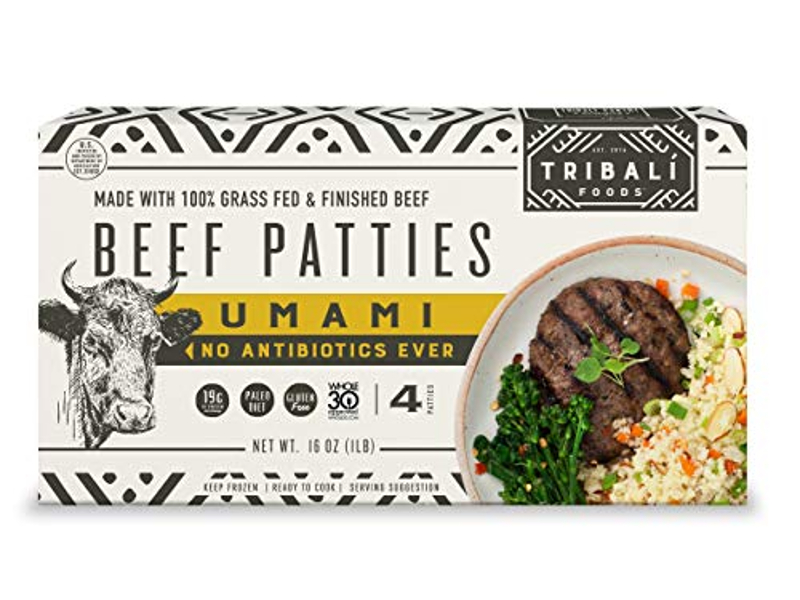 The Mediterranean style beef patties by TRIBALÍ Foods are nutritious frozen beef patties made from grass-fed and organic ground beef.
The livestock are free from hormones and antibiotics, and therefore the patties are certified grass-fed finished meat. Aside from ground meat, the patties are also made of tasty Mediterranean ingredients such as parsley, tomato paste, dehydrated onion, garlic puree, olive oil, lemon peel, oregano, rosemary, and fresh spearmint.
These burger patties are a great source of various nutrients like Vitamin A,B, E, and some antioxidants.
Buy it now on Amazon
---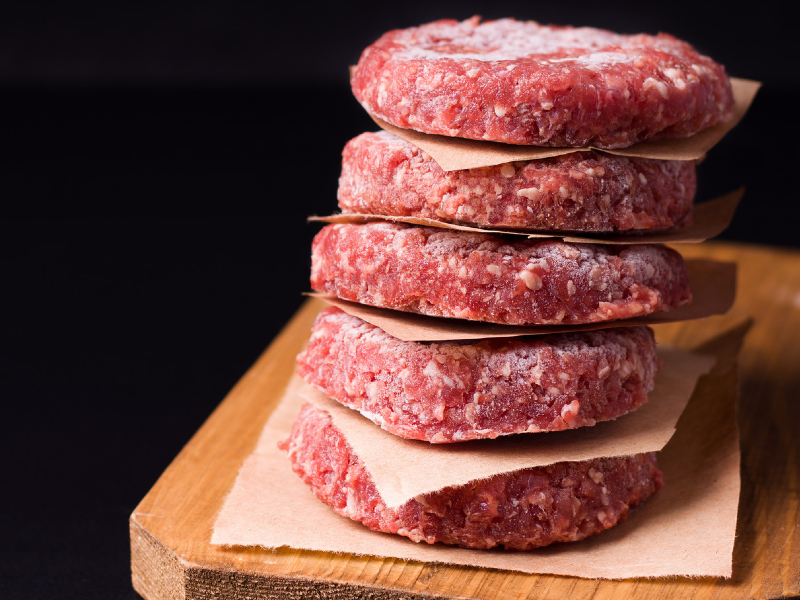 6. MOUNT PLEASANT GRASS-FED BEEF FROZEN BURGER
These frozen hamburger patties are among the healthiest pre cooked beef patties that you must try.
These patties are exclusively made from grass fed cows. The livestock are also not fed with antibiotics or growth hormones.
These patties are also rich in Omega 3 and Omega 6 fatty acids. It also contains linoleic acid which is essential for our health.
There are no added preservatives or artificial colors.
To maintain the fresh and juicy texture of the meat, the patties are well-packed in the airtight bags.
And you can grill the patties straight from the seal bag without marinating or adding some seasoning. These frozen patties are not pre cooked so make sure to check the meat pieces and have the taste tested before serving.
---
These ground beef burgers are perfect for barbecue.
This BALL PARK product is among the best frozen burgers that is quick to prepare.
Ball park flame grilled beef patties are made from premium-quality beef, professionally seasoned, grilled, and flash-frozen.
And since this frozen food is pre-cooked, you can simply reheat the grilled beef patties in the grill, air fryer or microwave for a minute or two.
These frozen hamburger patties are certified made with 100% beef, free of artificial colors, flavors, and preservatives. Grilled beef patties are a great source of protein.
The frozen ground beef patties are sealed in a resealable bag to keep its freshness even after opening the product.
Buy it now on Amazon
---
The Gold'n plump frozen chicken patties are the best frozen burger compatible with ovens. This frozen product is made from premium boneless and skinless chicken meat, which are very tasty and appetizing.
These plump chicken patties are a healthier option than standard beef burgers as they have 56% less fat than its counterpart.
And since this burger patty has lower fat and calorie content, it is an ideal food for people on a diet. The patties are also vacuum-packed to maintain its freshness. And thawing is not needed to cook frozen burgers.
Buy it now on Amazon
---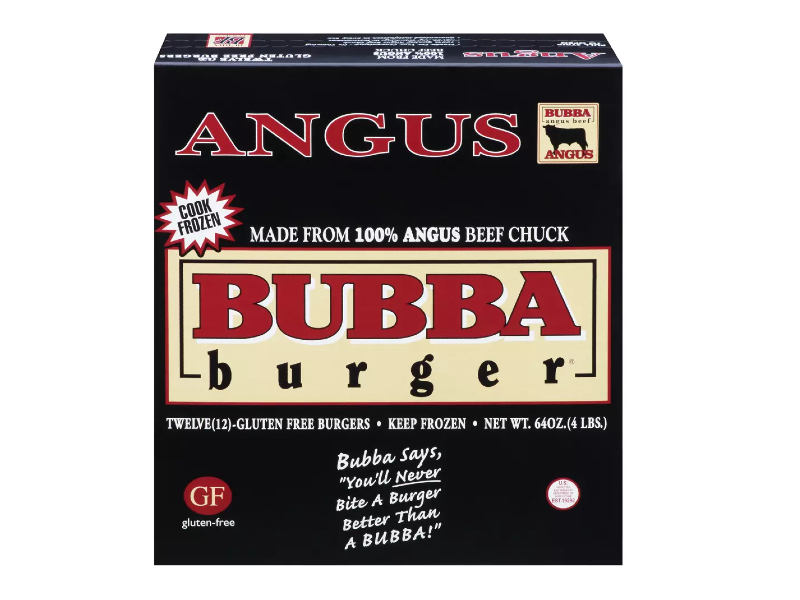 The BUBBA foods angus beef burgers are patties made from 100% USDA choice angus beef. This food is protein-packed, tasty, and flavorful burger patty free from preservatives and fillers.
These BUBBA Foods Angus beef burgers are also easy to prepare. In just a matter of 10 minutes, you are ready to serve flame grilled taste bubba burger your friends and family will surely enjoy.
This bubba burger is definitely a perfect patty for anyone who prefers plain yet healthy and flavorful beef burgers.
Buy it now on Amazon
---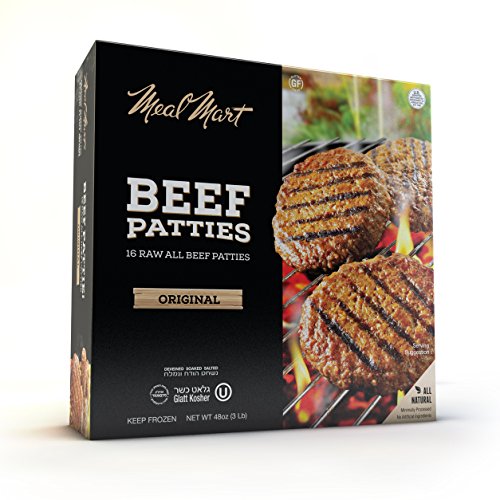 The Meal Mart Kosher frozen burger is most suitable for charcoal grills. These patties have the most authentic taste and flavor. They were minimally processed with artificial-free ingredients.
Since these burgers are not seasoned, they are ideal for burger-eaters who prefer to customize their burgers according to their taste. They are also suitable for small children.
The frozen mini beef patties are not precooked, and are individually packed to maintain its freshness.
Buy it now on Amazon
---
FREQUENTLY ASKED QUESTIONS
ARE FROZEN BURGERS HEALTHY?
There are burgers that are considered healthy, and these patties which are made with healthy ingredients and vegetables. Frozen patties with additives, artificial color, trans fat, and high sodium content should be consumed in moderation as they are likely to be unhealthy.

When purchasing frozen hamburger patties, make sure to read the product label. Patties made with grass fed beef is highly recommended.
How to store frozen patties?
Store the frozen hamburger patties in the fridge or freezer in its original packaging after purchase. You can keep them frozen for up to four months.
Do you need to thaw or defrost the frozen burger before cooking?
It depends. If you want to prepare it as quickly as possible, then you need to have it thawed before grilling, broiling, or pan frying. Otherwise, you don't have to thaw the patties.
* If you buy through links on our site, we may earn an affiliate commission. For more details, please visit our Privacy policy page.