Americans loves spicy foods, as a matter of fact, there was a survey that was conducted from US consumers between the ages 18 and older. The survey was regarding that percentage of Americans that likes to eat spicy food. The result of the survey was that about 80% of the participants claimed to enjoy eating hot and spicy foods. When in the US and you are craving for spicy foods, we have gathered some of the most spiciest American dishes that you can try in the US.
Spiciest American Dishes
Most of the restaurants in America offering the country's spicy dishes also have spicy food challenges in which when you win the challenges either you will be on their Hall of Fame and for some bills are waived. In America, there is a wide selection of spicy foods from pepper curry to Nashville hot chicken. Listed below are some spiciest dishes in America and the spicy food challenges that you also want to try.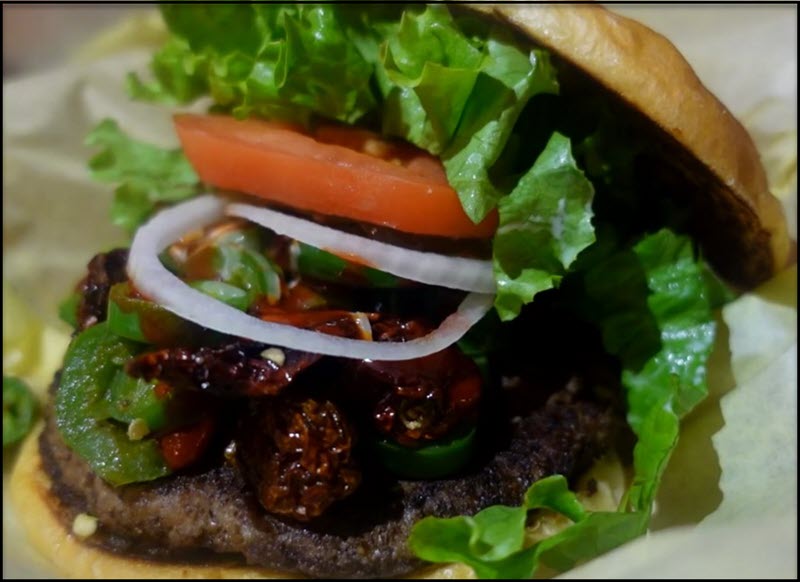 Four Horsemen Burger
The first on our list of the spiciest dishes is the The Four Horsemen Burger is the signature dish at Chunky's Burger located in San Antonio Texas. The burger is so spicy that you will be asked to sign a waiver and you must wear gloves before eating the burger.
It is named as such because the spicy burger contains Four spicy ingredients such as Fresh Jalapeno, Serrano Pepper, Habanero Sauce and Ghost Peppers or also called Jolokia.
There is also a challenge called the Four Horsemen Challenge in which they are timed for 25 minutes to finish eating the burger. In this challenge, they are allow to eat and drink anything except for going to the bathroom, sharing with other and most especially spitting the food out.
---
Orochon Ramen
Orochon Ramen, or the spiciest ramen in the US is in Los Angeles. They also have a noodle challenge called The special #2 Ramen Challenge in which you need to finish the noodle bowl filled with pork and vegetables in just 30 minutes. Then you will choose your own choice of broth either salt pork, miso and soy sauce. Regardless of the broth you choose, the spices added to the ramen noodles are still the same,
Many have claimed that in this challenge they were able to tolerate the hotness of the noodles and the vegetables for the first 3 minutes but sipping the broth is really impossible.
---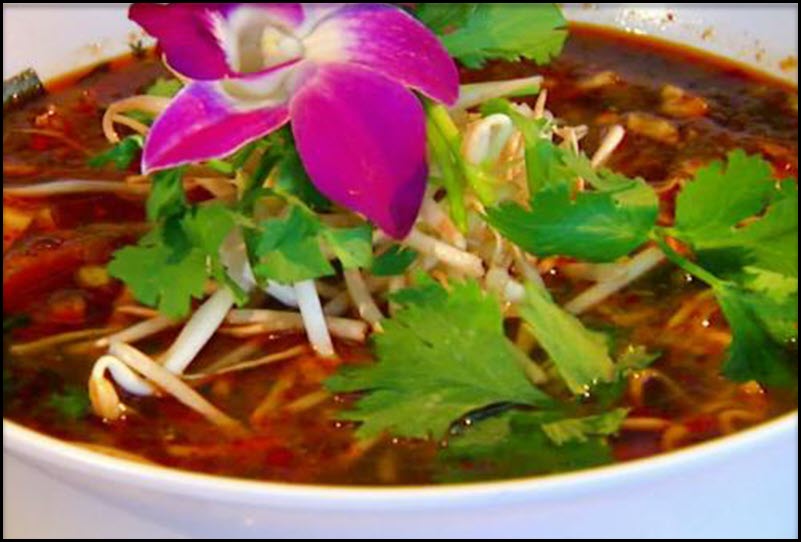 Inferno Soup
At St. Petersburg Florida is home of the spiciest soup you can find in America. Too spicy that a waiver is required before you eat.
The inferno soup is a mixture of Thailand and Mexico cuisine and since both have some of the spiciest cuisines in the world no wonder this soup is one of the spiciest dish in America.
The broth is extremely spicy as it is filled with strong hot spices and ghost peppers are among the ingredients and so much more.
---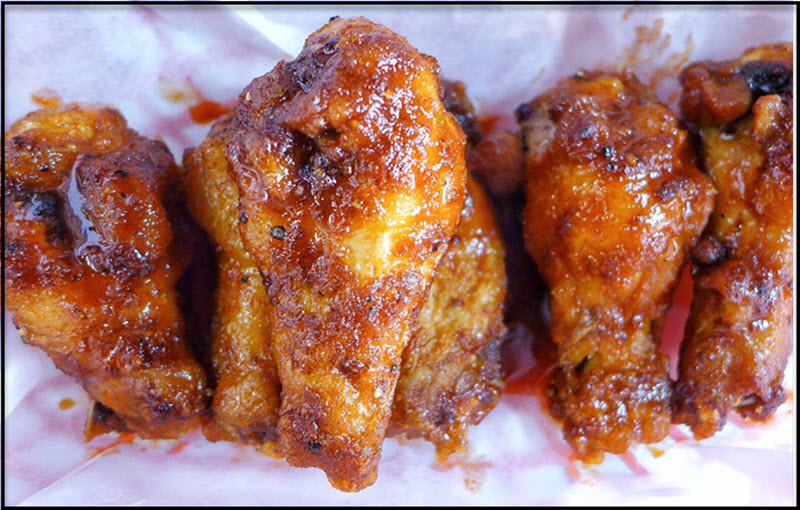 Ghost Pepper Wings
Looking for the spiciest wings in the US, head over to Hot Sauce and Panko located at San Franciscio California. Ghost Pepper wings is the country's spiciest wings, as a matter of fact those preparing the dish had to wear goggles when they work.
SHU or Scoville heat units is a measurement of spiciness in a dish. With Ghost Pepper wings, its SHU is 855,000 to 1,041,427, about 10x hotter than Habanero peppers (chili peppers). That is one extremely spicy wings don't you think?
Aside from Ghost Pepper as the main ingredient of this dish, it also added with Carolina reapers peppers (Spiciest Peppers)
---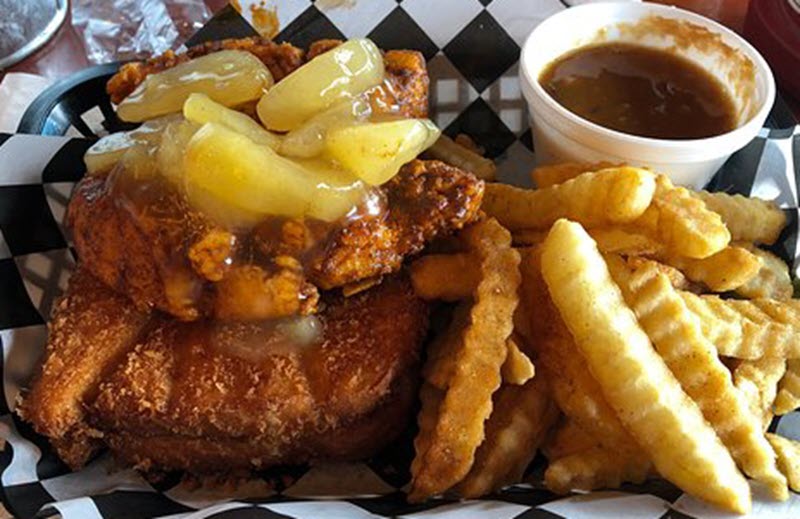 XX-Hot Chicken
Searching for the hottest of the hot Chicken in the country, you should give Pepperfire's XX-Hot chicken a try. Considered to be one of the spiciest dish in US. The sauce used in this dish is Carolina Reaper peppers, hail as the spiciest pepper in the whole world according to Guinness World of Records.
---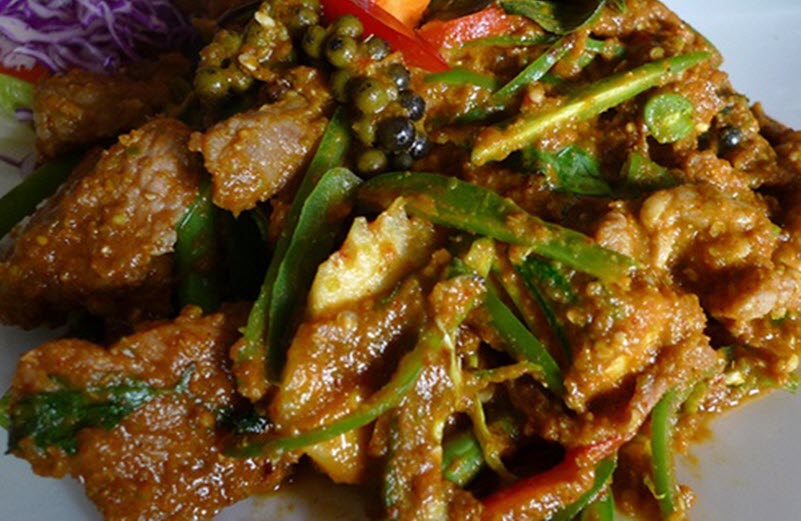 Dynamite Spicy Challenge
A diner in Los Angeles, California known for serving the famous Dynamite Spicy Challenge. It is one of the hottest and spiciest dish in America.
In here, you need to choose your choice of protein (such as tofu and frog legs are among the choices). It will then be tossed over to a chili heavy molten curry or spicy mint leaf sauce. If you finish the entire plate, up to licking the plate you're bill will be waived. Though there aren't any reports of successful diners not having to pay their bills since none were able to finish the challenge.
---
Great Balls of Fire fritters
Great Balls of Fire Fritters is another Spiciest dishes in America. The great balls of fire fritters are soaked in Habanero peppers, a very spicy variety of chili usually used to level up the spiciness of a dish.
In Salvador molly's eatery located in Portland, Oregon offers the famous Great balls of fire fritters. If you are up for the challenge, the one who is able to clean off their plates will be hailed in the Hall of Fame in the eatery.
Great Balls of Fire fritters Recipe
Ingredients:
1 cup Flour
1 tsp. Salt
1 tsp. Baking Soda
2 eggs
1/2 cup milk
1 tbsp. melted butter
1/4 cup sugar 2 tbsp. Black pepper
1/4 tbsp. garlic powder
1 tbsp. cumin
1 tsp. Onion powder
2 cups mozzarella cheese (Shredded)
8 Habanero Peppers
Instructions:
In a medium sized bowl, mix all ingredients.

Add more flour if necessary.

Once well mixed, scoop the mixture using a small melon baller. To help keep mixture together, place scooped mixture on a wax paper and place in freezer for about 10 minutes before you fry it.
Tossed into frying pan with preheated oil of 375 degrees.
---
Phaal Curry
Phaal Curry is known to be the hottest curry around the world. It contains 10 different variety of peppers such as habanero and scotch bonnet with SHU of between 100,000 to 350,000 and Jolokia.
In New York City, there's a curry house called Brick lane curry house in which if a diner is able to conquer the Phaal Challenge, they will be up at the P'Hall of Fame. Though before entering the challenge or even before eating Phaal Curry in Brick lane curry house, diner are requested to do a verbal disclaimer acknowledgment wherein they will not held the curry house accountable if something happens such as physical or emotional damage after eating the dish.
Phaal Curry Recipe
Ingredients:
1 lb. pound breast (chopped)
1 tbsp. vegetable oil
3 ghost peppers (chopped)
1 medium onion (chopped)
1/4 cup green onions (chopped)
4 cloves garlic (chopped)
1 tbsp. Ginger (finely chopped)
1 tbsp. curry powder
1 tsp, Paprika
1 tsp. cardamom powder
1 tsp. turmeric
1 tsp. cumin
2 tbsp. Tomato sauce
14 oz. can diced tomatoes
1 cup chicken broth
Salt and Pepper (to taste)
Instructions
Season chicken with salt and pepper.
In a large pan or large wok, heat vegetable oil over medium heat.
Add Ghost peppers and onion and cook for 5 minutes until softened.
Add seasoned chicken and cook for 2-3 minutes. Stir occasionally.
Add garlic, ginger and green onions. Cook for 1 minutes
Add curry powder, paprika, turmeric, cardamom and cumin. Stir to mix
Add tomato sauce and cook for another minute
Add tomatoes and chicken broth. Stir to mix and bring to boil. Lower the heat to low.
Simmer mixture for at least 15 minutes until curry starts to thicken.
Serve when hot. Best when placed on top of white rice. Squeeze in some lime juice.
---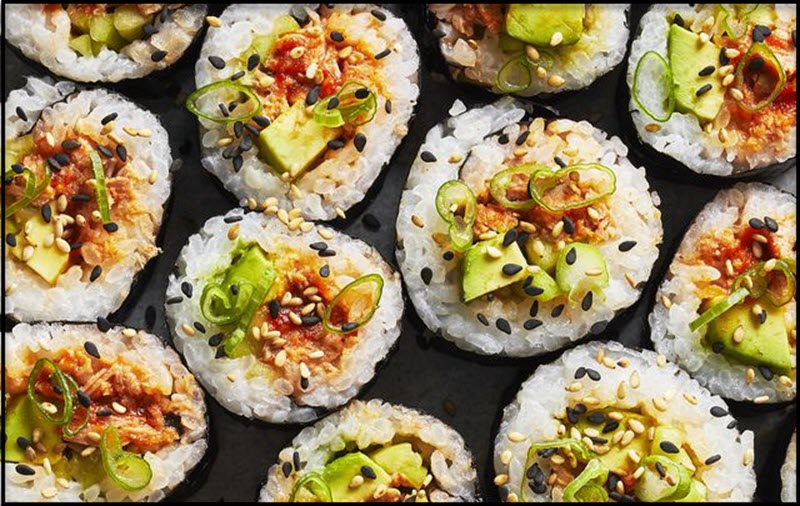 Spicy Tuna Roll
Spicy Tuna Roll is a Makizushi roll that is made of 3 main ingredients such as Sushi Rice, Nori or seaweed and raw tuna or Sashimi grade tuna. It is then seasoned with Ichimi Togarashi.
If you are up for the Spicy Tuna roll challenge, head over to Bushido located in Charleston South Carolina. The challenge includes eating 10 extremely spicy hand rolls stuffed with tuna, cucumber and habanero peppers.
Spicy Tuna Roll Recipe
Ingredients:
1 1/2 cup sushi rice (cooked and seasoned)
4 ounce Sashimi-grade tuna
3 tsp. Sriracha sauce
1/2 tsp roasted sesame oil
2 green onions (cut thinly)
1 nori sheet or seaweed
2 tbsp. sesame seeds toasted
Spicy mayo Homamade
For Vinegar for dipping fingers (Called Tezu):
1/4 cup water
2 tsp. rice vinegar
Instructions
Make the vinegar dipping sauce first by combining the ingredients (water and rice vinegar).
Cut Tuna into cubes (1/4 inches). You can also minced tuna
In a medium sized bowl, mix tune, sesame oil sriracha sauce and green onions.
Lay Nori sheet on a bamboo mat with the shiny side down.
Wet fingers in Tezu and then spread evenly at least 3/4 cup of the rice on the nori sheet.
Sprinkle sesame seeds on the spread rice
Flip nori sheet over, this time the rice is now facing down.
Place half of the tuna at the bottom portion of the nori sheet.
Gently grab the bottom edge of the bamboo mat ensuring fillings are kept in place using your fingers while at the same gently pressing the mat
After rolling, remove bamboo mat and cut rolled rice into half using a sharp knife.
Top each cutting with spicy mayo and then serve.
---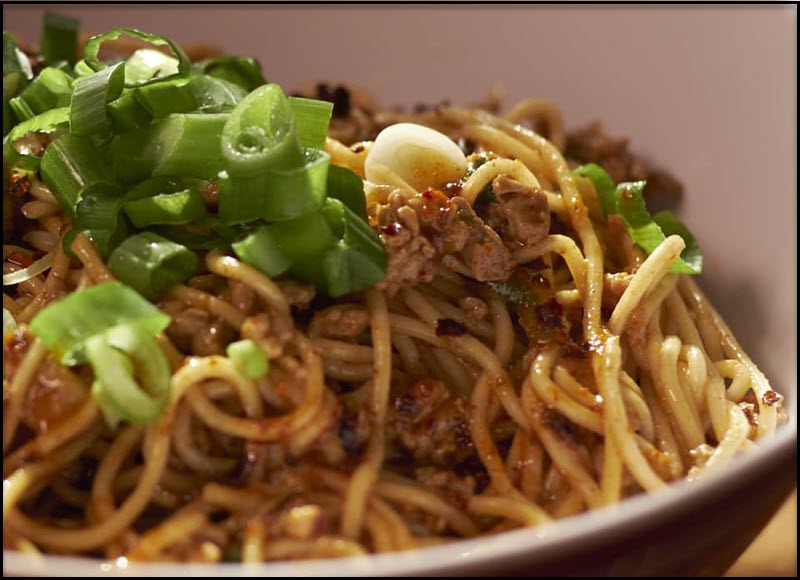 Dan Dan Noodles
In New York, a place called Han Dynasty is a restaurant offering a Sichuan-style dishes. Of the dishes that Han Dynasty is offering is the dan dan noodles. It contains spicy sauce and other ingredients such as preserved vegetables, Sichuan Peppercorns, chili oil, minced pork and scallions. Although the noodle dish is spicy, you can also adjust the heat level ranging between levels 1 to level 10 according to your own preferences.
Conclusion
Americans are loves to eat delicious and spicy foods, although there are some who cannot tolerate spicy foods but most of the Americans are into eating spicy dishes especially since Sriracha hot sauce is now gaining its popularity around the world.
There are a lot of spicy foods you can find in the US but in this post we have gathered some of them. From the list of spicy foods in the US mentioned above, which one have you tried and which one is your favorite. Let us know what you think.